Panasonic Lumix GX9 Review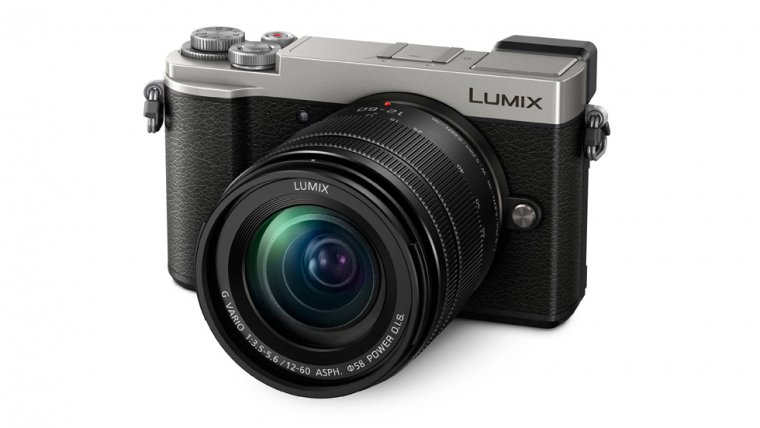 Panasonic Lumix GX9 Review
www.sleeklens.com
Now that all of the renowned manufacturers have taken the mirrorless cameras market seriously (expect from one or two stubborn ones, but they will also surely come around and get with the times in the very near future) we are being faced with a constant barrage of different models catered to each and every possible type of users (those that have previously held a dedicated camera in their hands, those that are coming from smartphones, professionals, amateurs, hobbyists and so on) and keeping up with all of them certainly isn't something we would consider being an easy task.
Now, there is one thing that makes our job of reviewing those cameras even harder than the sheer number of them that are reaching the market and that's the fact that even the entry-level cameras are becoming as capable as some of the more expensive models from a few years back and it's not easy to find big faults with those devices (since the market has become so competitive that no serious manufacturer can afford to release a product that will tarnish their reputation and not be good enough for the type of users it's targeted at). All the philosophy aside, the camera we get to cover this time seems to be just the type of a device that would require the help of a very demanding user to notice any of its aspects that they wouldn't be satisfied with. We're talking about Panasonic's latest mid-range offering, the Lumix DC-GX9.
To summarize some of its most important features, you'll be getting a modern micro 4/3 sensor, in-body image stabilization, great build quality, 4K video recording, decently fast burst rate, very sharp touchscreen and EVF units, an electronic shutter as well as a mechanical one, Wi-Fi, Bluetooth and much more. If you try to judge it solely by its specifications, it does seem to cover a lot of bases at once and could certainly appeal to both photographers and videographers looking for a capable, portable and fairly priced camera to cover all their professional and personal needs.
There's no denying the fact that Panasonic is coming up with very competitive products for many years now and they seem to show no signs of stopping. The Lumix DC-GX9 marks the company's attempt to blur the line between amateur and professional photographers and bring a camera that could potentially appeal to both sides (even as a backup body if not a main one). What we are most curious about is how many sacrifices had to be made in choosing the GX9's features to enable it to be sold at such an attractive price point as there are bound to be some (we are talking about a mid-range and not a flagship camera). Thus, let us take a more detailed look at each of the important functions and see if they are balanced enough to make the Panasonic Lumix DC-GX9 a camera that will be desired by many.
Starting with the image sensor, the one built inside of the Panasonic Lumix DC-GX9 is the latest available for the 4/3 systems of cameras and sports a 20-megapixel resolution (something of a sweet spot for its size).
Pros
Small body
Tilting touch screen
In-body stabilization
4K Recording
Pop-up flash
Sturdy body
Photo modes
Cons
Price
Sometimes it lags in burst mode
Click to read the full Review
While it won't provide you with the best noise performance out there (something that is still reserved for larger APS-C and Full Frame sensors) you'll still generally be able to get very usable results in low light while shooting in RAW or by using a lens with a large maximum aperture. However, there is one very positive aspect around its design and that is a great dynamic range. Rated 13 EVs, it comes very close to what a lot of APS-C and Full Frame cameras will be able to produce and will give you a lot of room with getting really eye-catching photos in those conditions of uneven bright and dark areas. There's also the omission of the low-pass filter (which could result in an increased risk of moiré, but in return will give you noticeably more detailed images). So, expecting to get sharp and evenly exposed shots out of the GX9 is something that certainly won't be unreasonable and that's certainly a great trait for a mid-range mirrorless camera to have.

When it comes to controlling exposure, the GX9 will give you a lot of options; an ISO range of 200 to 25600, slowest shutter speed of 60 seconds and fastest one of 1/4000 seconds (increased to 1/16000 with the use of an electronic shutter), exposure compensation adjustments ranging from -5 to +5 EV and lastly, a full suite of manual controls to allow for easy adjustment of all the most important exposure parameters.

Another of its features that will have a big effect on your exposure is the built-in Sensor-shift image stabilization (which is rated at 4 stops and can also work in conjunction with your stabilized lenses). Now, while the Panasonic Lumix DC-GX9 certainly sounds like a camera that's well-optimized for taking photos, it's impressive feature set doesn't end there. The second important thing we need to talk about is performance. Besides bringing a capable Venus Engine processor, this camera also features a 49-point contrast detect based AF system (which also features Panasonic's familiar Depth From Defocus technology and thus should result in very respectable focusing capabilities), 9-fps fastest burst rate (also very respectable for a mid-range mirrorless camera) and lastly the battery life that will allow you to take around 260 shots per charge (nothing to write home about really, but also far from something we would call a bad endurance). We do wish that Panasonic has gone a step further and included a Hybrid AF system (which can already be found in some of this camera's direct competitors and would noticeably improve its performance when it comes to subject tracking and continuous AF performance during video recording), but we still believe that the 49-point contrast detect system will be sufficient for most people. The usefulness of the said AF system is also vastly improved on the GX9 thanks to the addition of a touch-enabled LCD screen (which also impressed with its high resolution of 1,240,000 dots and its tilting capabilities for easier shooting in less than comfortable angles). The EVF itself also manages to bring very good shooting experience because of its 100% accuracy, 1.39x magnification, resolution of 2,760,000 dots and its ability to be tilted upside down (very rare feature to find on today's camera, but one that will certainly be useful to some photographers).

The GX9's body also hides lot more interesting things that we need to point out and one of them is certainly its pop-up flash and all of its accompanying modes. The flash itself has a maximum range of 6 meters, but you'll also be able to connect a more powerful one via the traditional hotshoe mount. The modes that are available are red-eye reduction, forced on, slow sync, forced off and more. On top of that, the available flash sync speed tops out at 1/200 seconds, a very respectable speed for a camera of GX9's class and something that surely won't limit your work habits when it comes to using flashes.

If you are used to having extensive wireless capabilities on your cameras, then one that is available with this one surely won't disappoint you; both Wi-Fi 802.11b/g/n and Bluetooth 4.2 LE are on board, as well as all the expected features which we're about to cover in the next part of this review. Other expected things like the standard SD card slot, stereo microphones, an orientation sensor, micro-USB and micro-HDMI ports are all here, but some sacrifices were made to keep the price as competitive as possible. One of them is related to build quality and that's the lack of environmental protection, so the GX9 certainly isn't a camera that's suited to be used in harsher environments like extreme cold or during the rainfall. Still, the most important aspect about build quality that matters the most for the majority of users (the overall ruggedness and feel in the hand) is covered well thanks to the magnesium alloy construction, a staple of every advanced camera out there. Those who don't prefer to use a touchscreen for controlling their camera will also be happy that the GX9 also includes quite an advanced control scheme (judging solely by the sheer number of different buttons and dials) and we will surely test it in more detail to see if it hides any surprises and additional functionality.

In the end, the last thing on our agenda is to reveal all of the most important aspects of Panasonic GX9 related to video recording and to see if they show any promise of presenting this camera as one that will be of interest to more enthusiastic videographers out there. Well, it depends on one thing, audio. The lack of both the microphone and headphone jacks surely isn't ideal for getting high-quality sound out of your videos and the integrated stereo microphones will surely do the job only for people like vloggers or more casual users. If, however, you only need good picture quality and you are used to separating audio from the video recording, you should have a good time while using the GX9. This is thanks to the fact that it brings support for both 4K 30 fps recording at 100 Mbps and full HD recording at up to 60 fps and a maximum bit-rate of 28 Mbps. Zebra patterns, focus peaking and the ability to grab 8-megapixel photos from the individual 4K are also included, but any kind of Log profiles aren't (it seems that Panasonic has decided to reserve those for their top-end models, like the GH5 and the GH5s). So, while not without its flaws (at least when compared to flagship cameras), the Panasonic Lumix DC-GX9 still looks like a camera that could draw attention of many photographers and videographers that want a compact, but capable 4/3 camera that they can carry around with them at any time and get videos and images of satisfying quality without paying the premium that manufacturers tend to ask for their more advanced products.
Body and handling
The body of the Panasonic Lumix DC-GX9 perfectly represents everything you would expect from a mid-range mirrorless camera, meaning that you'll find both some positive and negative things as well. One of the most positive aspects of this camera has to be its high build quality and the portability. Made mostly out of magnesium alloy (with the usual textured materials strategically placed on the body itself to reduce the risk of dropping the camera) the GX9 certainly feels like a very well-made product and one that was made to stay in a well preserved and functional state even after many years of constant usage. We wouldn't be worried about it remaining in working condition even after a couple of drops, but we still don't recommend testing it on purpose. Where you shouldn't be using this camera is in any kind of extreme weather (like high and low temperatures, dust, sand, rain, moisture and so on). While it could possibly survive to tell the tale in some of those conditions, you should still avoid using it in those cases because the GX9's body isn't weather sealed and considering its price point we would like to see such feature included on the camera of its class. Luckily, the camera, in general, feels so good in the hand that we would criticize Panasonic too much about this slight misstep in its design and for most people it won't be a feature that would stop them from buying it. When it comes to portability, the overall weight of 407 grams (it will naturally be more after you've attached a lens) is something that shouldn't be a problem for the majority of users and really makes the GX9 a camera that is easy to stick in a small bag or carried hanging from your shoulder without feeling any fatigue at all. We also appreciate the fact that it offers a touchscreen unit, as well as plenty of physical controls to give you a lot of option when deciding on how to operate the camera. Judging by the number of dedicated Fn (or customizable buttons) it also looks like yet another Panasonic camera that will be of a great value to power users (meaning those that like to have options at hand when it comes to adjusting the behavior of a lot of controls and setting them up to their own individual needs).
Now, before we move on to the topic of user interface it's a custom that we take a small tour around the camera body and pinpoint each of its most prominent details that affect the usability and overall functional prowess of any camera. Let's start with the front. Here you'll find the self-timer indicator/AF assist lamp and the lens release button, as well as a very prominent Lumix logo so you don't confuse the GX9 for a non-Panasonic camera (which you could very easily consider its understated design). The left of the camera is completely void of any ports or buttons (only one of shoulder strap eyelets can be found here), while the right side holds the micro-HDMI and the micro-USB ports neatly protected under a protective flap. As is the case with a lot of mirrorless cameras these days the battery and the SD card slot share one compartment that can be found on the bottom of the camera body and this is also where we find the obligatory tripod mount. The top of the Panasonic GX9 is where you'll notice the stereo microphone, standard hot shoe mount, the pop-up flash, the shutter button with the front control dial underneath it, the motion picture button coupled with the on/off switch and lastly, the exposure compensation dial with the main mode dial located on top of it. In the end, let us look at the back of the camera, a place which holds most of the available functionality. The top side is where you'll find the electronic viewfinder, Fn3/LVF button, a three-way dial to access the main focusing modes (AFS/AFF, AFC, and MF), the Flash and the AF/AE Lock buttons and also the rear control dial. The rest of the stuff is located on the far right of the back of the camera including a single mono speaker, the Post Focus/Fn1, Playback, Delete/Q Menu/Fn2 and the Disp buttons, as well as the main four-way navigation controller with a single Menu/Set button located in its center. Each of the directional buttons that are the part of the navigation controller also have default functions assigned to them; the Up button can be used to adjust the ISO sensitivity, the Down button can be used to select the Drive mode, the Left button is here to let you pick the AF Mode of your choice and the Right button will let you make adjustments to your White Balance.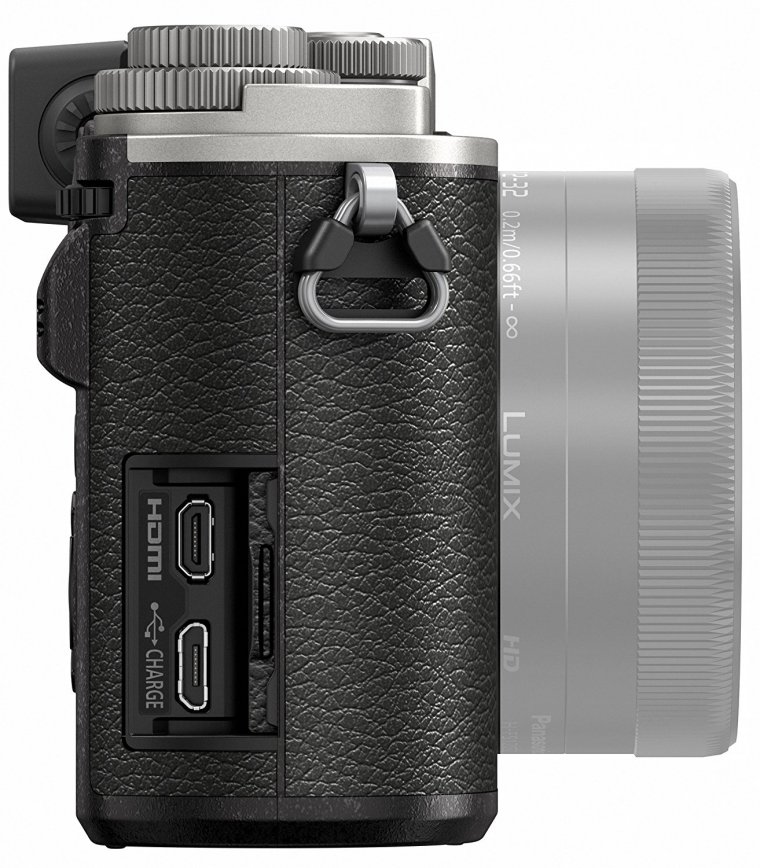 So, in a nutshell, even the most demanding users out there shouldn't have a problem with everything that is offered with the GX9 in terms of its controls, but more serious videographers will miss the omission of the headphone and microphone jacks. While those do play a big role for a lot of them we still aren't ready to dismiss the Panasonic as a proper video production tool (more on that later in the review). Those controls certainly wouldn't mean much if the user interface wasn't optimized well enough to make use of them in a proper way and the one on the GX9 certainly is. While you will have to visit the manual for a thing or two (mostly for the more advanced and specific functions that you won't be using often anyway) the majority of the time you decide to spend inside the menu system adjusting different settings, activating features and customizing its look and the behavior of different buttons should be hassle-free and remain a very enjoyable experience (even if you're a beginner and you've never used a mirrorless or a Panasonic camera before). The entire interface looks very clean and it's very easy to recognize all of the available items thanks to the well-designed iconography and straightforward fonts. We also didn't experience any hiccups in camera's operation while using it and the input via the touchscreen performed as well as with the help of the physical buttons (just like you would experience by using a modern smartphone).
Now, customization has always been a big selling point for a lot of Panasonic's mirrorless cameras and the GX9 does manage to continue that tradition with everything it has to offer. You'll be given the choice to change the function of up to 8 different buttons (three of them are hardware ones while the rest of them are of the software variety) and program them to access things like the 4K Photo Mode, Quality, HDR, Shutter Type, Zebra Pattern, Aspect Ration and more. The list of available functions is too big for this review and we advise you to consult the manual to view it in its entirety. After you've done so, you should check out the Quick Menu feature which will allow you to put up to 15 different items on one easily accessible screen and make quick adjustments on the fly. There are also three separate Custom Modes available (C1, C2 and C3) and those will give you the option to save different sets of settings that you can customize any way you like (doing everything from saving specific exposure adjustments to activating certain functions).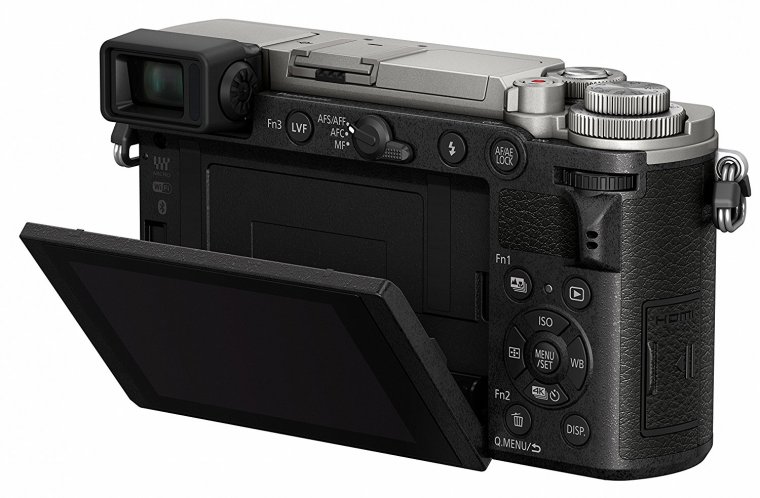 So, the GX9 certainly doesn't disappoint in regard to any of those things but can the same be said for its Wi-Fi functionality and all the related features. To connect it to your smartphone or a tablet you'll need to download the Panasonic Image app via either the Android or the iOS store and decide if you want to use the Wi-Fi or the Bluetooth LE connection (if your smart device supports one). After you've done so you'll be able to perform a myriad of different operations like powering the camera on, shooting with it remotely, view or send your images, upload them to different social sites, use the GPS data gathered by your smart device and add it to the EXIF information of your images and so on. You won't be limited to only connecting the GX9 to your smartphone as you'll also be able to do the same with your wireless-enabled TV set, AV device or a printer. Even the connection to a PC is possible, even without a special application required (although the PHOTOfunSTUDIO program is available to help you perform some of those basic tasks).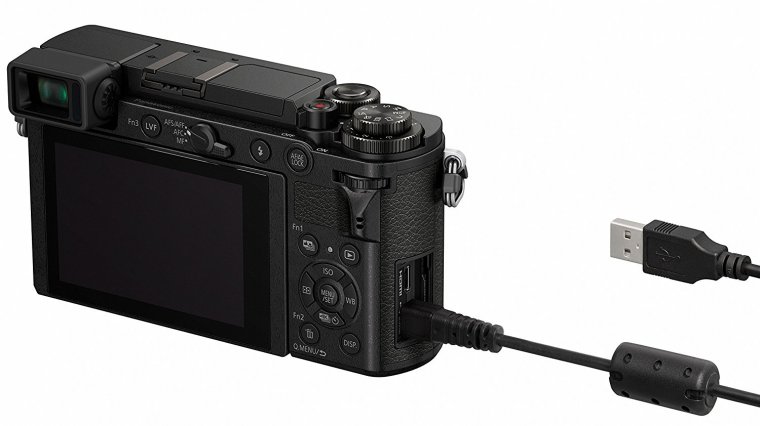 All in all, the Panasonic Lumix GX9 doesn't seem to be a camera that's lacking most of the important functions and features that make or break a good product and only the most serious videographers and adventurers could fault it for lacking the headphone and microphone jacks, or weather sealing in that respect. Those that aren't yearning for those features will certainly enjoy the GX9 for what it is, including its great control scheme, build quality, customization possibilities and Wi-Fi capabilities.
Autofocus and performance
The Panasonic GX9 may not sound like a camera equipped with an AF system powerful enough to handle kind of situation with ease thanks to only being based on contrast detect technology, but thankfully Panasonic has done a splendid job of making the most out of its 49 focus points. This is mostly thanks to their renowned Depth From Defocus technology which uses two images that have a different depth of field to help the camera judge focus more accurately and it makes a world of difference if you compare the AF system inside the GX9 with the contrast detect systems lacking this kind of technology. In real life, this will translate to very reliable focusing performance in conditions where there's an abundance of light and very decent performance in low light. There are two areas in which you will probably notice the lack of the phase detect focusing system and these are subject tracking and autofocus for video recording, but based on our testing, the GX9 still managed to hold its own even for demanding situations like these. Still, there are cameras even in its price range that will surpass its performance for those types of usage, so this is something you should keep in mind when deciding if this is the right camera for you. Despite that, we are very happy with the responsiveness of the 49-point contrast detect system as we were able to measure focusing times that were well bellowed 0.2 seconds, which is very fast for this type of system. Also, having a touchscreen and the ability to acquire focus very easily and accurately just by tapping anywhere on the screen itself also manages to elevate the entire experience of using the GX9 and focusing successfully.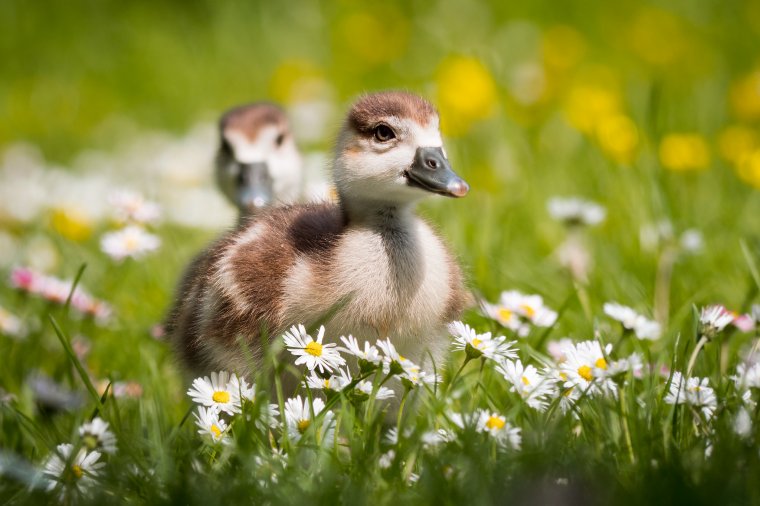 Photo courtesy of Holger Reinert
In the end, let us take a peek at some of the available focusing modes to get a real feel for what you can expect to get with this camera. There are four main modes that are available; AFS (your standard focus mode best suited for still subjects), AFF (an expanded version of the AFS mode that will also try to reacquire focus if it detects any moving subjects in the frame and will continue to do so as long as the shutter button is pressed in halfway), AFC (the traditional continuous AF mode that should be used for fast moving subjects like cars, sports and more) and lastly, the good old MF or Manual Focus. If you specifically want to take photos of people, then you should make sure that you use the included Face/Eye Detection which will allow the camera to detect multiple people in your frame and try to keep them in focus. The 49-area-focusing mode is here when you're unsure of which focus points to use, the 1-area-focusing can be used for smaller subjects and details and for the more advanced among you there are three different predefined AF area options (Horizontal, Vertical and Central) as well as the Custom one that can hold up to three different profiles. To help you focus manually Panasonic has also included a few of the useful features that will be of benefit especially to those of you that are used to adapting legacy lenses on to your cameras (MF Assist, MF Guide, and Peaking) as well as videographers. In conclusion, the 49-point system built inside of the GX9 may not fit everyone's needs, but it's still an especially powerful system for this class of cameras, especially when you take into account the sheer number of available focusing modes and options to fine tune its behavior.
Now, we've already established that the GX9 is a very fast camera when it comes to its overall responsiveness, but what do the numbers say? Well, you will never have to wait more than a second for it to power on and allow you to take the first shot, no more than 0.5 seconds to allow you to view the image after the capture and less than 0.3 seconds at average for the camera to take the picture after it has been focused correctly. Those numbers certainly tell the story of how we have a very capable camera on our hands. When it comes to taking pictures in rapid successions, the GX9's speed tops out at a very respectable speed of 9 fps (6 fps if you want it to retain the continuous AF capability). At that maximum speed, you can expect to get as much as 140 JPEG or 32 RAW images before noticing any drop in performance; a seriously good performance for this class of mirrorless ILC cameras, but one that will require the use of the fastest available SD cards to be fully utilized (if you're not particularly interested in shooting any fast-moving subject than investing in such a memory card shouldn't be your top priority).
Now, if there's one investment you should seriously consider if you decide to make the Panasonic GX9 a part of your arsenal and that's an additional battery pack. The reason for that is its rather unimpressive endurance of around 260 shots (250 if the EVF is being used more than the LCD screen). There is, however, a special Power Save LVF mode included and it can extend the battery life considerably but having to deal with a camera that constantly has to wake up from sleep is hardly a perfect solution. Just get the extra battery and you'll be fine. But if you are into more shots per battery charge, you may try Fujifilm GFX 50S. Next, it's time to look at the GX9 from the perspective of those that are more interested in video recording than the imaging capabilities and see how well it holds up to its competition in that regard.
Video features and quality
It should be of no surprise to anyone that Panasonic has been one of the leading companies in creating products that are heavily focused on video production for many years now and thus it's of no wonder that we expect to find at least a part of their expertise incorporated into the mid-range camera such as the Lumix GX9. In a way, the company has delivered on that expectation, but not perfectly so. Let us start with the positives. The headline feature certainly has to be the addition of 4K recording which tops out at 30 fps and at a bit-rate of 100 Mbps. There' also the addition of the 1080p 60 fps mode, but the footage itself is recorded at a lower bit-rate of 28 Mbps and it certainly won't provide you with the same image quality as 4K recording (having the flexibility to record at a higher framerate is still nice though). The best video quality that the GX9 is able to produce isn't on par with the best cameras out there like the Sony A6500 or Panasonic's own GH5 but is still very usable for a lot of different uses. The lack of any kind of Log profiles will be a limiting factor to some professionals, but even without them, you'll be able to get respectably sharp and detailed videos in all but the darkest conditions where the use of higher ISO values is mandatory.
We do like the fact that the GX9 brings useful features like Zebra patterns, focus peaking, full manual control of exposure and most importantly, the 5-axis in-body image stabilization that can also work in tandem with the stabilization system built inside any of your lenses and give you exceptionally smooth gimble-like footage. We also appreciate the addition of the 4K PHOTO and 4K Live Crop features, with the first one giving you the ability to grab 8-megapixel still frames from your 4K videos and the other one allowing you to give more motion to your videos by using all of that additional resolution for effects like panning or zooming in and out.
Among the all of those great additions to the list of video capabilities that can be attributed to the GX9, there is something that stops it from being the ultimate mid-range camera optimized for video recording and that is the lack of both the headphone and the microphone jacks. The audio quality recorded with the internal microphones won't disappoint the more casual users out there, but their capabilities are still well below those you could have gotten by adding an external microphone if the microphone jack was included. So, it all boils down to one simple fact; do you care about audio or don't? If good video quality is all you need, then the GX9 has all the right tools to satisfy your needs, but audio quality junkies should probably look elsewhere.
Image quality
When talking about stills quality, the capabilities of the 20-megapixel 4/3 sensor found inside of the Panasonic GX9 certainly aren't unknown to those that follow all the developments that happen in the camera industry, but it's still up to different manufacturers to make the most out of it by creating good JPEG processing algorithms or removing the low pass filter to maximize the sharpness (like Panasonic did with this camera). And considering the fact that we like what they've done with the JPEG files coming out of the GX9 (which have very accurate colors and mature noise reduction and sharpening algorithms), most people won't need to shoot in RAW to get the best results for most types of shooting. Considering the fact that we're still dealing with a smaller sensor than APS-C or Full Frame, shooting at very high ISO will require the use of RAW and careful noise reduction in processing to allow for maximum amount of detail to be resolved. Where the GX9's sensor doesn't show its disadvantage in size is when it comes to dynamic range as it really manages to shine in this area.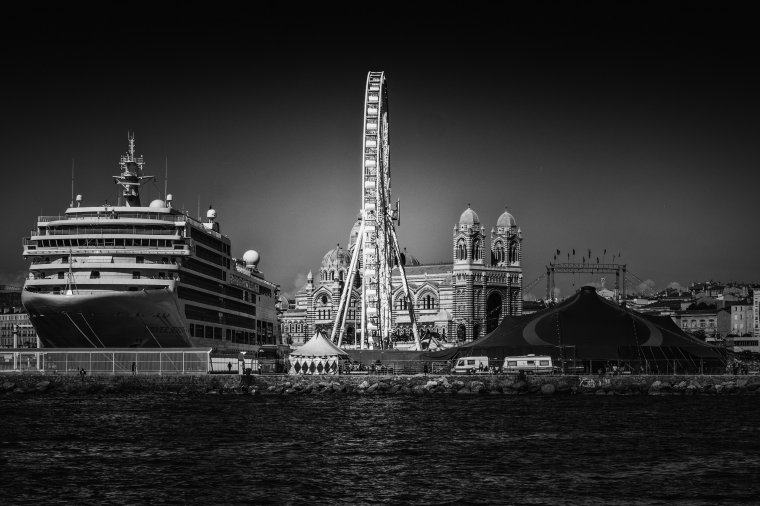 Using the built-in HDR function yields pretty decent results, but for most situations shooting in RAW will give you enough headroom to adjust your shadows and highlights to your liking and without a big hit on image quality. We also like that there is a heap of different picture effects included within the Creative Control mode. Some of the more familiar ones are the Retro, Low Key, Sepia, Monochrome, Miniature Effect and so on. Also, having the ability to adjust the strength of those effects is also a nice touch. One new filter is also included on the GX9 and that's the Grain Effect. It aims to emulate the fine grain that would appear in your images while shooting with film cameras in the good old days and it certainly does the job to produce a more retro look.
All in all, while the Panasonic GX9 certainly isn't the most capable mirrorless camera on the market when it comes to taking stills, it does make the most out of its sensor and brings overall good image quality on all fronts.
Conclusion
So, what are our final thoughts about the Panasonic Lumix DC-GX9 and everything it manages to bring to the table? Is it any good? Is it a camera we would recommend to the majority of people looking for something portable, but also capable of providing good quality images and videos? The answer to all of those questions is certainly a positive one in our books. Panasonic has certainly managed to create a fairly and competitively priced mirrorless ILC camera that almost perfectly covers all of the most important things you would expect to see represented well on a device of this class.
The build quality is second to none (despite the lack of environmental sealing), the number of available physical controls will make even the more demanding users happy, the touchscreen and the EVF units are both of very good quality and generate a very solid shooting experience, the 20-megapixel 4/3 sensor brings very balanced image quality thanks to mature JPEG processing and the lack of an AA filter, 4K video quality is very good and the 1080p videos are also very decent, the 49-point contrast detect AF system may not be the best for shooting sports or action, but does an excellent job at everything else thanks to Panasonic's implementation of their DFD technology, extremely good implementation of the 5-axis image stabilization system and so on.
There are only three things worth mentioning that stop the GX9 from being a camera that we could immediately recommend to everyone and that is its battery life and the lack of the headphone and microphone jacks. The battery life thing can be easily solved by having a few spare batteries at your person at all times (if that's something that wouldn't bother you), but the lack of the two aforementioned ports will certainly bring doubt to anyone seriously interested in video recording about purchasing this camera over the one that has them included. So, that's it all boils down to; if you can live without those ports, there is no reason why you shouldn't seriously consider the Panasonic GX9 as your new companion.
You might also want to check out our Panasonic Lumix ZS50 review.
The following two tabs change content below.
An amateur photographer, songwriter, musician, computer and technology geek and an occasional comedian, I'm a little bit of everything. I always aim to pursue things I'm passonate about and try to look on the positive side of things whenever I can. My mission is to wrap my articles in that aura of positive energy and keep a healthy balance between being serious about my work and spicing things up with a little fun now and than. After all, life's a game and there's always a different way to play it.