Panasonic Lumix DC-GH5S Review
Panasonic Lumix DC-GH5S Review
www.sleeklens.com
Today, we have another mirrorless camera at our hands and this time it's a special kind of a camera. While it's not a rare occasion that we get to review a flagship product or any camera that manages to stand out from the crowd with the help of its features, it's not very common that we get a chance to take a look at something really special and catered to a particular niche audience. This time we get to talk about one of the video-centric professional SLR-like mirrorless cameras and it's the newest version of Panasonic's line up of powerful moviemaking products, the Lumix DC-GH5S.
While some may immediately think that it was released as an upgrade or a replacement for the already well-established Panasonic GH5, we wouldn't put it in such position as it is actually a model on its own that was meant to exist side by side with its older brother (or cousin if you will). It features the newest micro 4/3 sensor that was optimized for shooting in low light conditions (such as the one built inside of Sony's A7S and A7S II models), more video recording features than ever before, the same impressive build quality and control scheme, an AF system that's capable enough to provide good speed and accuracy even in the darkest scenarios and a few other features and functionalities that we will mention later in the review.
In a nutshell, you could look at the GH5S as a camera that will mostly be of interest for serious videographers and not many photographers and the GH5 as a device that will be attractive to more stills shooters, but still a valid option for professional video work, if you're not faced with extreme lighting conditions or you, require some specific features that are only available on the newer model. Now, let's examine the GH5S more closely and see Panasonic has come up with this time around with their newest flagship mirrorless camera.
Pros
Built-in Wi-Fi
Bluetooth Connectivity
4K Recording
Articulating Touch Screen
Electronic Built-in Viewfinder
UHS-II Memory Card Support
Environmental Sealing
Selfie Friendly LCD Screen
Remote control with a smartphone
Magnesium Alloy body elements
Cons
No Image Stabilization
Low Battery Life
Heavy Body
Low Resolution Sensor
Click to read the full Review
The first thing that jumps out the most by looking at the GH5's specifications (aside from name that isn't too easy to pronounce) is its sensor. Instead of going the more traditional route of increasing the megapixel count with each new generation of cameras, Panasonic have decided to take an opposite route and decrease the resolution of the sensor to 10.2 megapixels (the real resolution is actually more like 12.5 megapixels but only due to the nature of the sensor itself not all of it can be used effectively). They've also increased the size of the sensor to allow it to acquire its Multi Aspect feature and the new dual gain design. The immediate benefit of such design is noticeably bigger pixel size than of those found in GH5's 20-megapixel sensor and thus, better noise performance and dynamic range (both of which were the limitations of even the most current 4/3 sensors when compared to their APS-C and Full Frame competitors).

So, the GH5S aims to solve that issue with its new sensor and bring the ultimate video quality in a mirrorless body but not without limiting its capabilities as a capable stills tool. While both of the benefits it brings are also translated to the photo quality, the 10.2-megapixel resolution itself will give you less resolved details and not much room for cropping in post-processing (both of those are the benefits of having a modern ILC camera, even if it's of the micro 4/3 variety). In that case, only those whose work consists of shooting in night time conditions and who still want all the benefits of having a 4/3 camera (like the more portable body and the versatile lens mount) will find some use out of the Panasonic GH5S as a professional stills camera. Other users should probably look into investing their money somewhere else.

When it comes to exposure-related features, there are some improvements to be found over the GH5 but also some sacrifices made in the process as well. You will now be given the ability to use a very wide ISO range of 160 to 51200 (expandable to 80 at the low and 204800 end), lots of different shutter speeds going as slow as 60 sec to 1/8000 sec (even 1/16000 in the electronic shutter mode), Flash X sync speed of up to 1/250 sec and to adjust the Exposure compensation in 1/3 EV steps and from -5 to +EV, which are all certainly very positive things one can say about any camera. Still, including all of these resulted in two compromises: the lack of in-body image stabilization (IBIS) and the removal of the built-in pop-up flash unit. While we could understand the omission of the flash unit (since this isn't a photography-oriented camera and this time more room was left to implement some other functionality instead), the lack of image stabilization is certainly strange to see on a video-centric camera like the GH5S. Still, the fact remains that most professionals will be using some kind of special rigs or gimbles to give their footage the steadiest look possible and probably won't be bothered by this and this could be the reason why Panasonic hasn't bothered to include IBIS in the first place.

When it comes to performance, the GH5 certainly has the big guns: a powerful Venus Engine 10 processor (it will ensure that the camera is performing well and consistently at all times and also enable some of the more advanced and power-hungry features that won't be found on less advanced models), 225-point contrast-detect AF system (which may not sound very promising at first considering it's lacking phase-detect focus points, but are certain that it will do a respectably good job at anything you throw at it), a very fast 12 fps burst rate (with a deep enough buffer to support it, we hope), an endurance rating of 440 shots (not the best around, but still useable considering the type of camera we're dealing with) and lastly, there's the support for latest USB 3.1 technology that will enable you to transfer your videos and images very quickly to your computer without having to use a separate SD card reader.

Now, there are two last things left that need to be examined in more detailed before we move on to the real meat of this review and that's the rest of hardware features related to the camera's exterior and interior and specifically, the movie mode (since we are dealing with a special type of a device that has more video-related features than the majority of consumer cameras). The camera body itself is made to very high standards featuring magnesium alloy construction, nicely ergonomic shape and more physical controls than most of you will ever need (unless you are a very dedicated professional that is). Its weight and size put it somewhere in the realm of mid-sized DSLR cameras, so you won't be getting all the benefits of the size advantage brought on by most mirrorless cameras on the market. However, the GH5S certainly isn't too heavy for such a feature-packed camera and we are sure that it won't feel as a burden for too many users (especially if you pair it with one of the smaller zoom or prime lenses). The impressive body design isn't alone it this story as the rest of notable features go hand in hand with its quality; a fully articulated 3.2-inch TFT LCD touchscreen with a resolution of 1,620,000 dots, a large enough and sharp 100% accurate electronic viewfinder (EVF) with a magnification of 0.76x in full frame terms and an exquisite resolution of 3,680,000 dots, high-quality built-in stereo microphones, an HDMI port capable of outputting 4:2:2 10-bit footage, headphone and microphone jacks, Wi-Fi 802.11b/g/n, Bluetooth 4.2 LE and lastly (and very importantly), dual SD card slots that offer support for fast UHS-II standard. So, there's no denying the fact that the Panasonic Lumix GH5S is a premium camera through and through based on its hardware features but what about its video features (which are the pinnacle of its existence).

Well, except for the lack of said image stabilization, all of them are as high-tech as they get for a mirrorless camera. As you would expect, 4K is on board, but now with the long-awaited 60 fps support. This is certainly some ground-breaking stuff that instantly turns the GH5S in a camera with no real competition at this point in time if you're after recording the smoothest 4K footage possible (at least when it comes to its price point). There's also a huge choice of different bit-rates, framerates and resolutions, like the ability to shoot an impressively high rate of 400 Mbps, 240 fps or even at a specific resolution of 4096 x 2160 pixels. Add to that interesting and useful features like the Log Gamma profiles (perfect for the serious video editors among you who like to spend a lot of their time inside post-processing software), Vlog View Assist Function, different advanced tools like the waveform monitor or the vectorscope, Focus Peaking, Zebra Patterns, Focus Transition function (which will allow you to set three different focus depths before you start recording your footage), timecode options, anamorphic shooting and more. We'll leave all the details for the separate section dedicated to such features and be sure to check it out if you want to find out more about the GH5S and its advanced video creation capabilities.

We think we've managed to summarize all the important specifications for all of you who didn't know what the GH5S was all about but now it's time to kick this review into higher gear and dissect this camera piece by piece in an attempt to find out more about its positive aspects and maybe discover some hidden flaws along the way. Let's see what lies ahead.
Body and handling
From the first time you get the chance to take the Panasonic GH5S in your hands, you will immediately feel that you're holding a truly premium product. Thanks to its magnesium alloy construction, substantial weight of 660 grams, weather sealing and plenty deep hand grip, it really tells a very positive story about its design as its second to none among mirrorless cameras. Everything feels nicely balanced and all of the available controls are easy to reach and to operate. We also like the addition of a few red accents here and there (like beneath the drive mode dial, the Motion picture button itself and the letter "S" found in camera's name) as they make the GH5S a little easier to tell apart from the regular GH5 right from the first look. What does separate them more after you've had some time to take a look at both is the lack of the built-in flash unit and the additional top LCD screen which can both be found on the GH5?
Now, if it where any other premium camera that lacked such features for its price point, we would be prepared for some harsh criticism, but considering the fact that the GH5S is mainly imagined as a video production device and most of you will be using the articulated touchscreen on the back for the majority of your interactions or an external monitor that can be mounted on the top of the camera via the hot shoe, the lack of the two mentioned features really doesn't hurt the GH5S in any significant way. When it comes to the quality of buttons and dials and the number of them that is available to the user, the new Panasonic continues to impress with the control scheme that consists of very well executed pieces of hardware that have a nice feel to them and also allow for quick access to every possible feature that matters (and should also offer a healthy amount of customization considering the fact that it was one of the strengths of previous Panasonic's high-end cameras).
So, before we get to see how this camera really operates while being used daily and also, how good are its wireless capabilities, it is necessary to see what all of its controls are for and discover some of its other external aspects in the process. Starting with the front of the GH5S, you'll find things like the Self-timer indicator/AF Assist Lamp, the Flash synchro socket and the Preview/Fn6 button as well as the obligatory lens mount and the lens release button. The left side of the camera jam-packed with different ports including the microphone and headphone jacks and the HDMI and USB ports, while the right side holds the dual SD card slots. The bottom of the camera holds the tripod mount, battery grip connector, and the battery compartment.
Looking at the GH5S from the top reveals the drive mode dial, stereo microphones, a hot shoe mount, the main mode dial coupled with a locking mechanism and the power on/off lever, the shutter button and the front dial, as well as an array of different buttons which consists of the WB, ISO, Exposure Compensation, Fn1 and the Motion picture buttons. Aside from the obvious like the screen and the EVF, the rear of the camera features the Playback and the Fn5/LVF buttons, the Eye sensor, a little Joystick (that can also serve as custom button and can be programmed to perform all sorts of different actions), the focus mode lever (AFS/AFF, AFC and MF) with the AF/AE Lock button in its centre, the Q.Menu/Fn2, Disp, Auto Focus Mode/Fn3, Delete/Cancel/Fn4 and the Menu/SET buttons and lastly, the rear control dial that also serves as a four-way navigation controller that can also be fully customized just as the joystick that we've previously mentioned. We hope we didn't miss any of the important features as it wouldn't be hard to do considering how rich the control scheme on the Panasonic GH5S really is.
If any of the other companies creating mirrorless cameras ever need a reminder of how to create a camera body that will be appreciated by every power user out there, they won't have to look much further from the GH5S itself. Naturally, such an extensive list of available functions comes together with a learning curve of its own (especially if you decide to make use of all the available function buttons) but that was always the case with powerful cameras like this one and we don't believe it will change any time soon.
When it comes to the user interface and the menu system, it is very similar to one found on the GH5, meaning that it also features a welcome redesign when compared to Panasonic's older models of mirrorless cameras. It too makes great use of the increased screen real estate (thanks to it being 3.2 instead of 3 inches) and is well optimized for being navigated with the included touch capabilities. The design of the interface itself is quite minimalist and makes all of its aspects easy to understand even for those users that have never used one of Panasonic's cameras before. All of it together looks very clean, modern and easy to read against the predominantly black background and you shouldn't have any problems using the camera even in direct sunlight thanks to the brightness of the screen reaching satisfyingly high levels. Panasonic has also implemented a few additional info markings and pop-up screens that will allow you to learn more about all of the included features and functions and when you should or shouldn't use them. Still, one of their biggest achievements in regard to this camera's user interface has to be the available customization (as we've suspected right from the beginning).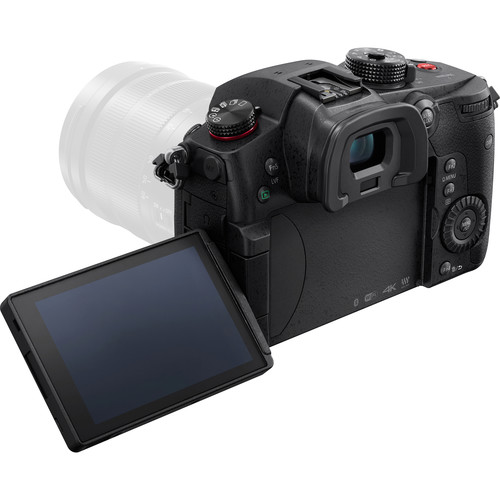 The first thing we would like to cover is all of the programmable function (Fn) buttons. They consist both of physical and on-screen buttons and there's 20 of them in total for the user to enjoy (a truly impressive number indeed). It's also important to point out that even the virtual function buttons are easy to access thanks to the well-designed interface, so you shouldn't feel discouraged from using them as well beside the hardware ones. The list of the options that you can assign to those buttons is of course massive and thus, there is only a couple functions that you can expect to see on your new GH5S: 4K PHOTO, Metering Mode, HDR, Shutter Type, Flash Mode, Sound Rec Level Adjustment, Peaking, Silent Mode and so on. Another important feature to take note of is the Quick Menu, which is a nicely laid out and customizable interface consisting of your hand-picked settings and functions and one that can be brought up at any time just by using its dedicated button located at the back of the camera. Lastly, the separate custom shooting modes are also available (C1, C2, and C3) and will allow you to save different sets of settings and adjustments that will remain in memory even after the camera is turned off and you'll be able to switch between them with a simple flick of the main mode dial.
In the end (and before we move on to the all-important topics of performance and focusing capabilities) it's time to see how the GH5S handles all the Wi-Fi related tasks. Well, from the first time you see the general list of wireless features, you will see that Panasonic decided to leave no corners uncovered. The connection between your smartphone and the tablet can be established either by using Wi-Fi or Bluetooth LE (if supported by your device) and using the Image App (available both for Android and iOS).
After you've finished all the necessary set up procedures you'll be able to make use of the plethora of included functions such as the ability to control the GH5S using your smart device view images stored on the camera, power the camera on/off remotely, back up or transfer your photos, record location information, synchronize the camera's clock and more. Still, the list of useful features doesn't end on smartphone communication as you'll also be able to view your images on a Wi-Fi-enabled TV set, perform wireless printing, send images to a compatible AV or DLNA device, transfer them directly to your computer or a laptop and lastly, upload them a to a web service of your choice. We also like that there is an option to enable automatic image transfer, which will allow the camera to automatically connect to your smartphone's Wi-Fi connection, power itself on and upload your photos in the Cloud with the help of Panasonic's LUMIX CLUB service.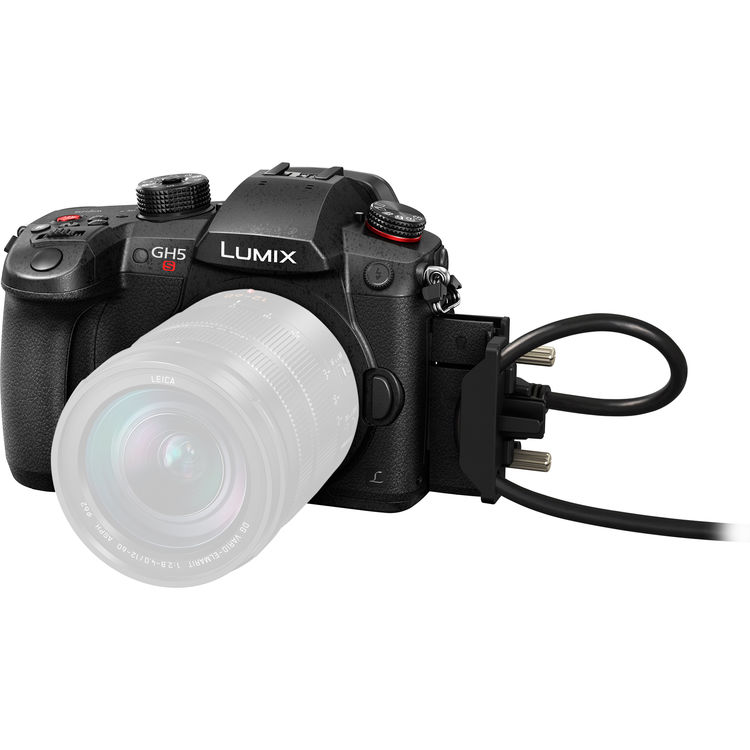 To sum it all up, the Panasonic Lumix GH5S is an absolute monster in terms of everything it has to offer in regard to its build quality, design, controls, handling, user interface, customization and wireless capabilities. No matter how you look at all of these aspects, you'll be dealing with a very polished product that manages to justify its high price point and really makes you feel like you're using a device that was made to last and to offer its users a no-compromise shooting experience. Now, let us see if we will be able to say the same about its performance as all of the above won't mean very much if the camera ends up lacking in that area.
Autofocus and performance
Despite sounding exactly the same as the AF system built inside of the GH5 in regard to its main specifications (225 contrast detect focus points, Depth From Defocus technology, no phase detect points to be found), it is actually quite a different performer and focuses (no pun intended) on different aspects of photography rather than being an overall more balanced system. Since the all-important DFD technology uses the camera's total pixel count to improve on AF performance, the featured in the GH5S has half the pixels to work with than compared with the GH5 and thus is noticeably slower to focus when used in normal lighting conditions (no matter if you're shooting still or moving subjects). We still wouldn't go so far to call it a bad performer, but we also wouldn't put it on the top of best focusing cameras either.
Where the story takes a completely different turn is when you make the switch from good to low light as this is an area in which the GH5S really shines in terms of its focusing performance. It's very rare to see an AF system that can operate in lighting conditions as dark as -5EV and the new camera certainly does the job when it comes to shooting in dark conditions. Where most of the cameras on the market can only dream to acquire focus, the GH5S will fight the absence of light with flying colours. So, even if its sensor still doesn't possess all the low light shooting prowess as a lot of modern full frame cameras, it does make for an interesting choice for those photographers that absolutely need to be able to focus in almost pitch-black situations (where it's even hard to focus manually, let alone using the autofocus). Another strength of the GH5S over the regular GH5 has to be it continuous AF performance during video recording. Panasonic has certainly managed to optimize the software algorithms well to turn a contrast detect based system into a performer that could almost compare to similar phase detect solutions found on other cameras (like Canon's Dual Pixel AF technology).
After we've examined the behavior of the GH5S's AF system, it's time to look at all of the available modes that can be used to adjust it for different shooting scenarios. The main modes that you'll be able to choose from are your traditional mix of AFS (Single AF), AFC (Continuous AF), AFF (Flexible AF that combines the AFS and AFC modes chooses one or the other depending on whether you're shooting still or moving subjects) and the MF (Manual Focus) mode. There are also the options to adjust the AF Sensitivity, AF Area Switching Sensitivity and Moving Object Prediction as well as to pick on of the four Sets of AFC/AFF behaviour (one is for example used for subjects that move in one direction and at a constant speed and other for those subjects that are always moving at a different speed). Of course, you'll also be able to choose between many secondary Focus Modes (Face/Eye Detection, Tracking, 225-Area, Custom Multi, 1-Area and Pinpoint) and also pick one of the predefined focus point patterns (Horizontal, Vertical and Central) as well as create your own and store them inside three separate empty profiles.
It's also good to see that there are two ways you can move your AF area around the frame; either by using the touchscreen or with the help of the joystick found on the back of the camera. Still, no flagship camera would be complete without a few comprehensive features to help you with focusing manually and the GH5S is no different. Three of the popular focusing methods are included: MF Assist (enlarged screen), Peaking and MF Guide, so no matter what you're shooting you'll certainly be covered.
In the end, let us cover the rest of the important topics that have to do with the overall performance of this camera. There's not much to complain about any of them; the general responsiveness in regards to power on, shot to shot and writing times are great, the 12 fps burst rate works as promised offering a buffer depth of around 80 RAW files and around 600 JPEGs and the battery life rated at 440 shots will give you plenty of juice to shoot the entire day without having to seek a power outlet (naturally the same can't be said if your main type of work will consist mostly of recording videos but that is the case with all consumer cameras on the market).
All in all, despite sacrificing some AF speed when it comes to photography, the GH5 more than makes up for it when it comes to its impressive low light capabilities, reliable AF during video recording, extensive focusing options, excellent overall responsiveness, great burst rate and decent endurance.
Video features and quality
Before we finally get the chance to finish this review, look at the stills quality and then gather all of our thoughts and findings, we need to see what all the buzz is about in terms of the video recording prowess that the Panasonic Lumix GH5S allegedly brings to the table. For some, just one quick look at its specifications may sound like a story that sounds too good to be true, but be rest assured, the GH5S certainly manages to live up to all the expectations and present itself as one of the most powerful cameras on the market that were specially catered to satisfy professional videographer's needs. Starting with the video quality, the GH5S is right up there with the best consumer cameras on the market.
Its footage is clean (even at higher ISOs), very sharp, colorful and most importantly, sports great dynamic range. It features all of the characteristics of a professional tool it aims to be and manages to do so at all of its settings and resolutions (the support for the new and efficient H.265 codes is also included to help you get those large file sizes under control). Do note that to make the most out of the GH5S's video quality, you will need to invest indecently big UHS-II SD card as the amount of data that needs to be transferred during recording at the highest settings will be too much for slower memory cards. HEVC codec is also supported for all of you Mac users out there and so are the 10-bit 4:2:2 (you'll need to use external recording via the HDMI port to use this option if you wish to record at 60p) and 8-bit 4:2:0 Chroma sub-sampling options. Audio is recorded either in the Linear PCM or in the less-demanding AAC format and the built-in stereo microphone do quite a decent job of recording good quality sound (better than most of the integrated microphones found on other cameras). Still, using a decent external microphone will always be a better option for most of you but it's good to know that the internal mikes could also be used to save the day if you've got nothing else at hand.
For those of you that like to play around in post processing and change things like colours, shadows, highlights, contrast and more Panasonic have included the traditional Vlog-L profile and the ability for you to see its effects while recording as well as upload your own lookup tables (or LUTs, in short) that will allow you create different grading profiles which can serve you as a way to see what your complete graded footage could look like after its being recorded using the Vlog-L function. If you're one of those people that aren't too inclined on doing any color grading, but you want to give your footage a different look than you'll also be able to make use of the special predefined profiles such Hybrid Log Gamma, Cine-D, and Cine-V.
The last two features that we would like to mention is the 4K Photo Mode. While it's nothing new in the world of cameras (it is just the option that will allow you to grab 8-megapixel images from your video frames), this time it's more useful than ever because of 4K 60 fps support and will effectively give you a 60 fps burst rate mode (with a resolution that is actually not much smaller than the sensor's native resolution of 10 megapixels). There are a lot more special features included with the GH5S, but you'll need to explore those by taking a look at the free manual available online as they are too specific and complicated for this particular review in which we tend to cover more than camera's video recording features and we simply don't have the space to cover them all.
So, the conclusion is simple in this case; if you can live without having in-body image stabilization and you want a mirrorless camera that comes as close as possible to a professional video camera in terms of its image quality and advanced features, then the Panasonic GH5S is probably a perfect camera for you.
Image quality
While it's true that the GH5S is a product that will mostly be interesting to dedicated videographers and not photographers, it may prove useful to those already invested in the micro 4/3 system of cameras and those who want better noise performance and dynamic range than the regular 4/3 sensors can provide. And while the loss in detail will be apparent when compared to the regular 20-megapixel sensors, slightly better dynamic range and noticeably better low and high ISO performance certainly sound like an interesting proposition for those photographers that can afford to trade some resolution to get generally cleaner images in all possible conditions.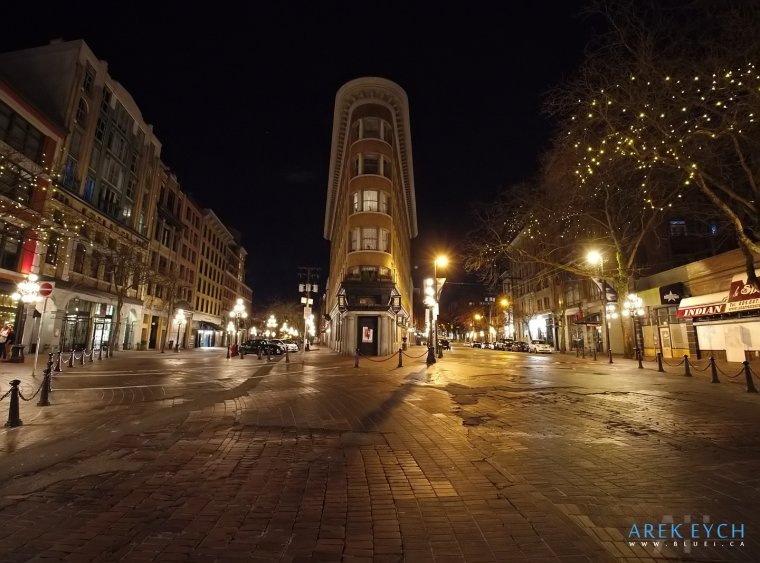 The GH5S certainly has all the right tools in terms of the rest of its hardware to be considered as an option for shooting stills (an excellent viewfinder, fast burst rate, good AF system that does wonders in low light conditions, lot of different shooting modes and picture profiles, 14-bit RAW support and more) and thus the idea of it is purchased as a camera that can also double down as a serious photography device may not be so farfetched as some would lead you to believe.
Conclusion
Well, Panasonic has once again managed to push the boundaries of modern technology with one of their flagship cameras. The Lumix GH5S stands proudly as yet another great video-centric product that brings many of useful and well-crafted features but without making any unacceptable compromises that could drive away potential buyers interested in doing professional video work without spending an amount of money that could buy them something like a car or even a decent place to live.
Granted, the GH5S is far from being a budget offering but considering the fact that it manages to blend a combination of extremely well-crafted body, great performance, unparalleled video quality and features and even good stills quality for those specifically shooting in low light conditions, it's price point may not be as unrealistic as you may think. Yes, its potential buyers will have to accept the fact that they won't be getting IBIS or extremely detailed photos but for most serious videographers all of these omissions will be a small price to pay for getting such a powerful camera that other manufacturers will find it hard to compete with and that will give them the ability to produce videos of professional quality for a very fair asking price.
You might also want to check out our Lumix ZS50 review.
SaveSave
SaveSave
The following two tabs change content below.
An amateur photographer, songwriter, musician, computer and technology geek and an occasional comedian, I'm a little bit of everything. I always aim to pursue things I'm passonate about and try to look on the positive side of things whenever I can. My mission is to wrap my articles in that aura of positive energy and keep a healthy balance between being serious about my work and spicing things up with a little fun now and than. After all, life's a game and there's always a different way to play it.