Olympus Stylus Tough TG-870 Camera Review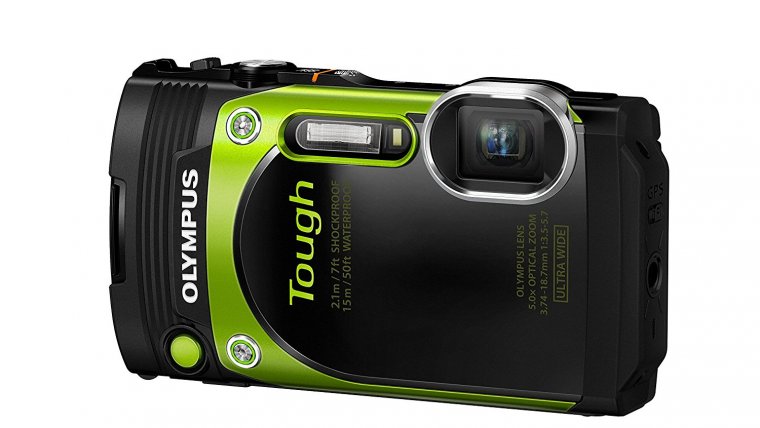 Olympus Stylus Tough TG-870 Camera Review
www.sleeklens.com
After a large number of mirrorless and compact cameras, as well as DSLRs that have come our way, it's time to review a slightly different type of a camera. Did you ever wish you could take your vacation camera everywhere with you, like on a hiking or even under the sea without worrying that something will happen to it? Well, the camera we're taking a look at in this review can certainly withstand all of those conditions with ease, making your creativity the only limit in getting a compelling photograph. We're talking about Olympus Stylus Tough TG-870, one of latest rugged cameras coming from Olympus and aimed at a mainstream audience.
It has the guts of a traditional compact camera, but on the outside, it's much more than that. This is a type of camera that you want to buy if you want a product that will last you for a very long time, no matter what you do with it. No matter if you're using it for shooting in regular situations or you like to take it to the extreme and decide you want to tame the nature, it should serve you very well and never let you down. We've already mentioned that it's aimed at more mainstream photographers and it certainly seems that way when you consider its relatively low price, but we are sure that even some enthusiasts will find a way to get some interesting images out of it, even if it doesn't come with the best imaging capabilities a rugged camera like this can offer. So, let us satisfy your curiosity and start this review with a quick roundup of its specifications.
As is the case with most of the compact cameras, the Olympus TG-870 is also equipped with a 1/2.3 sensor and this one has a very decent resolution of 16 megapixels and is also backlit to allow for better noise performance. It also supports ISO values ranging from 100 to 6400 (expanded to 12800) and is coupled with a capable TruePic VII processor to ensure the best performance possible. The same processor also allows for the respectable burst rate of 7 fps, something that is really nice to see on a camera of this type.
Pros
Built-in WiFi
Water Proof down to 15m
Shock Proof up to 2.1m
Crush Proof up to 100kgf
Freeze Proof down to -10C
Image Stabilization
Articulating Screen
FullHD Max Video Resolution
Built-in GPS
Cons
No Touch Screen
No Built-in Viewfinder
No RAW Shooting
No Manual Focusing
No Manual Exposure
Click to read the full Review
The TG-870 also has the ability to shot at the minimum shutter speed of 1/2000 sec and maximum one of 4 sec. Now, let's say a few words about the lens that's attached to the camera. It's a 21 – 105 mm equivalent lens with a maximum aperture of f3.5 at its widest and f5.7 at the longest end. While it could easily have much more reach at the long end, we quite like that it has the ability to fit a lot more in the frame at 21mm than most of the compact cameras can at 24mm or more. It's also optically stabilized and has a minimum focus distance of 10 cm (only 1 cm when the special macro mode is activated). We couldn't find any info on how much focus points the AF system built inside the TG-870 really has, but we do know that it's of contrast detect variety, which means that it won't be blazingly fast, but should enable for a very accurate focusing in almost all situations.

The body of this camera is its main selling point as it's waterproof up to 15 m, crushproof to 100 kg, shockproof from 2.1 m and also freezeproof to -10C, something that can't be said for most of the cameras on the market. This means that this camera enables you to shoot in conditions that you otherwise wouldn't dare to shoot in with a more traditional camera. We'll talk about it in more detail in the very next section of this review. The TG-870 doesn't come with a viewfinder, but it does sport an articulated 3 inch LCD with a resolution of 921,000 dots that can be tilted upwards up to an angle of 180 degrees, which should prove very useful for shooting in very difficult angles or for taking self-portraits.

The rest of the features that can be found on the camera body are the integrated flash unit with maximum range of 4 meters at an ISO of 1600, two stereo microphones, a micro-HDMI port, SD card slot with the addition of 37 MB of internal storage, an orientation sensor and lastly, both the Wi-Fi and the GPS. Why the TG-870 doesn't feature a headphone or a microphone jack, we really like what Olympus has included in this camera. While it doesn't have the ability to record videos at 4K resolution, it's great to see that it has the ability to record at a framerate of 60 fps at all of the available resolutions (1080p included). It also comes with two slow motion modes that record at 120 or 240 fps. There's not really much to complain about the Olympus Stylus Tough TG-870 as it includes practically every feature and functionality we were expecting to see on a rugged waterproof camera, except for the viewfinder, which is probably due to its relatively low price.
Body and handling
The biggest unique feature about the Olympus TG-870 is its body and there's a surprising amount of technology built around it. It's constructed of very resistant materials and the body itself consists of multiple layers which are sandwiched together to provide great shock and drop resistance. All of the body is also carefully constructed to avoid any damage resulting from a leak when the camera is submerged in the water. The side of the camera which holds all the necessary ports and the battery also features a double-lock mechanism which also serves as additional protection from water. Thanks to the unique optics design which folds all the glass at a certain angle, the lens on the TG-870 zooms in and out internally and nothing protrudes out of the camera body. Now, when it comes to the overall feel in the hand, it's not as good as that of a more traditional camera because of the very bulky body, but it's not bad either and everyone specifically looking for this type of camera will have no problems in using it comfortably on the daily basis. This is also due to the fact that at 221g, the TG-870 is extremely light for a rugged type of camera. Aside from the unique positioning of all of its slots due to its durable design, all of the other buttons and dials can be found right where you expect them to be and they are very easy to reach during use.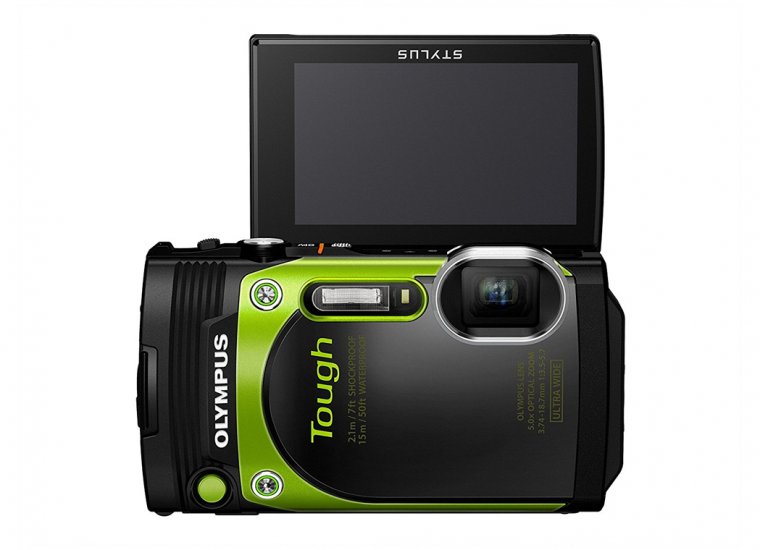 Now, that we've established with what kind of a camera we're dealing with in regard to its body, let's take a more detailed look at what it offers in terms of all the external features and controls. Looking at the front reveals the Xenon flash, Self-timer/LED illuminator/AF illuminator lamp and the Face button which can be used for multiple operations; starting or stopping movie recording, taking a still image, increasing the brightness of the screen for improved visibility, turning on the LED light and turning on the Super Macro mode. The right side of the camera holds the battery and the SD card compartment, as well as the multi-connector and the micro-HDMI port while the left side holds the tripod socket, the GPS antenna, and the speaker. The bottom of the camera also has a tripod socket, which makes it really easy to shoot with the TG-870 in both the portrait and the landscape orientation. When looking from the top, we find a pair of stereo microphones, an On/Off button, a shutter button and the zoom lever. Lastly, let's see what the back of the camera holds. The first thing you'll find is the articulated screen, which takes a large portion of the camera body and interestingly enough sports a wider aspect ratio, rather than the more traditional one. All of the necessary controls are located to its right and looking from the top to the bottom we find the Movie button, a mode dial, Playback button, the four-way navigation controller with an Ok button in its center, as well as the Menu and Delete buttons. The navigation controller is also used to access additional functions: Info, Flash and Drive mode/Timer. We are pleased with the number of physical controls on the TG-870 and we can say the same about its user interface. It's well-laid out, easy to navigate and can be operated very smoothly.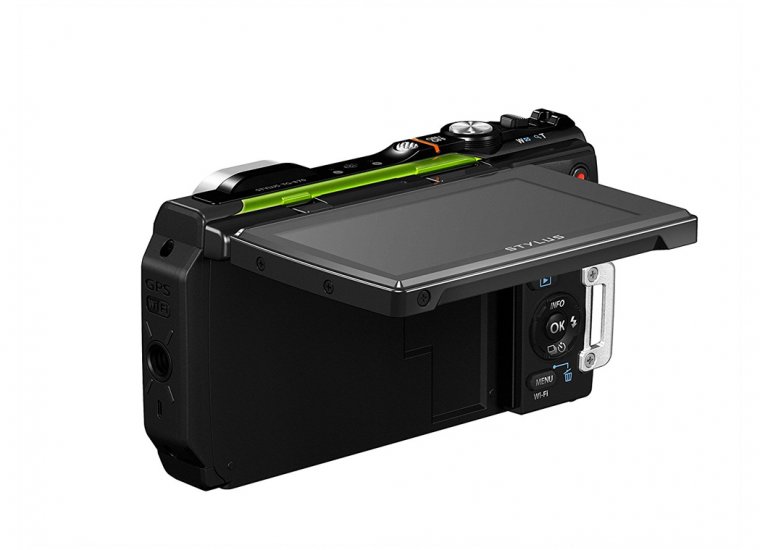 Now, onto some of the more interesting features. The first one has to be the Sportcam mode which lets you choose between four special sports oriented sub modes and really give you the opportunity to tap into your creative side. You can either choose the 60p Movie mode which lets you capture much smoother videos than when shooting at a traditional frame rate of 30 fps, High-Speed Movie mode in which you can either choose to record 120 fps movies at a resolution of 854 x 480 pixels or 240 fps movies at 640 x 360, Time Lapse Movie mode which lets you capture a set number of images at an interval ranging from 0.5 to 30 sec and combine them into one video file and lastly, Sportburst which lets you shoot a burst of images at one of the available intervals ranging from 0.05 to 60 sec. Then there's the Self Portrait mode which is here to make the experience of taking self-portraits of yourself or multiple people more involved by offering you a choice of different additional modes that will help you adapt to a situation you're currently shooting in. These are the Self Portrait, e-Portrait (smooths the skin tones), Hand-Held Starlight (suitable for shooting at night), Backlight HDR (best for use in contrasting scenes) and lastly, Snapshot which is optimized for those occasions when you're taking a photo by the seaside or a pool. If you'd like to add sound to your images, you can do so by selecting the desired image, aiming a microphone at your desired source and pressing the Ok. This will record a 4 second sound clip and attach it to the image.
Now, all that is left is to see how well the TG-870 handles all the Wi-Fi related functionality and also how good is its integrated GPS function. Well, all you need is to connect the camera to your smartphone by using the Olympus Image Share application and you are set to take advantage of all the available features such as image transfer, remote shooting, applying different art filters or adding GPS tags gathered by your smartphone. Every one of those features worked flawlessly and the smartphone application that Olympus provides is simple but done in a very tasteful way providing you with a very intuitive experience. In addition to adding location information to your images, the built-in GPS unit is also capable of tracking your movement and writing a log to your camera's memory which can later be read with the Olympus Viewer 3 or O.I. Track applications. All in all, we are pleased with what the Olympus TG-870 has to offer in terms of its body and all of the features built around it. It's not the most advanced camera in terms of pure control, but its design language meets our expectations we would have for a rugged and waterproof camera of this type and this means that we really have nothing to complain about.
Autofocus and performance
While it comes with a rather undefined contrast detect based AF system, the Olympus TG-870 generally performed well in our tests and didn't disappoint in any of them. In regular shooting conditions, the autofocus behaved predictably good and was fast and accurate most of the time. It also didn't do a bad when it came to focus track despite it being based on a less ideal type of focus system for that particular job. The TG-870 certainly isn't an extreme sports camera, but you will be able to get some very nice shots of fast moving subjects if you know what you're doing. In low light, the AF system did exhibit some focus hunting, but not enough to spoil the overall performance too much and leave you with a lot of unusable shots. In regard to Focusing Area modes, there are three of the main ones available: Face, Spot, and AF Tracking. The Face mode lets the camera focus automatically and prioritizes people's faces when it comes to choosing what to focus on. In the Spot mode, the camera focuses on the subject located within the AF target mark while in the AF Tracking looks for the moving subjects in your frame and tries to automatically keep them in focus. There are also additional modes like the Super Macro which helps you take extreme close up photos or Wide2 mode that fixes focus at a distance of 5 meters, which is helpful for those occasions where there are no subjects in your frame that are near to you and you don't have the time to focus quickly enough. Such modes are very helpful in this instance since the TG-870 doesn't have the ability to focus manually.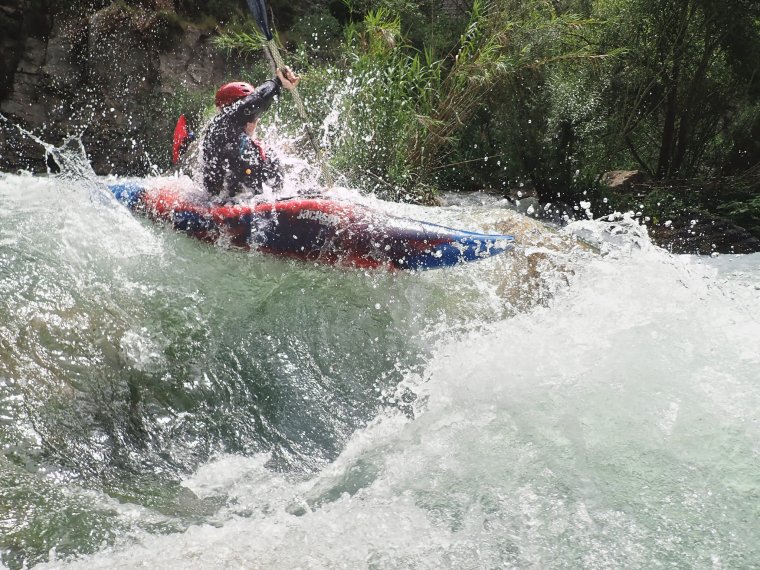 Photo courtesy of Carlos Izquierdo Fortea
In regular use, the camera performed admirably at all of the operations we threw at it and it we haven't noticed any particular slowdowns during our testing. It took around 0.5 seconds on average for the camera to acquire focus and it also didn't take too long for it to power on and become ready for action (only around a second or so). The TG-870 also doesn't perform too badly when it comes to its burst rate. The fastest speed at which it can shoot at is 7 fps, but it can only do so in very short bursts. If you want to shoot longer than that, then you'll need to drop the shooting speed to 2.5 fps, in which case you'll get a very deep buffer size of around 200 images. There are also two additional modes (Hi 1 and Hi 2) which will allow you to take 20 or 60 fps bursts of 3-megapixel images, which are very fun to use if you don't mind the reduction in image quality. Lastly, there's the battery life. Rated at around 300 shots per charge, it's a pretty good endurance for a point-and-shoot camera and unless you use the camera the heaviest possible manner you shouldn't have any problems shooting a whole day long with it as compared with Canon PowerShot SX70 HS wherein you need to bring extra battery because it does not support charging over USB. Despite it being a budget offering in their series of rugged compact cameras, Olympus has still managed to make a decent performer out of the TG-870 and we are sure that every outdoors photographer out there looking for a competitively priced rugged camera will be quite happy with the performance they will get if they decide to include this camera in their arsenal.
Video features and quality
Yes, we are all aware that it would be really nice to get an affordable camera that can go underwater and record in 4K resolution, but realistically, that won't happen anytime soon. Still, it's good to see that Olympus were serious enough to equip the TG-870 with a very smooth 1080p 60 fps mode, which is something that still isn't very common thing to see on a budget camera. Another positive thing is that the footage is very well stabilized, using the combination of both the optical stabilization built into the lens and the electronic one found in the camera body. This results in very smooth looking videos no matter the situation you're recording in.
The sound is recorded with the two stereo microphones and it's of very decent quality considering the camera is waterproof and the microphones had to be protected somehow. You can also reduce noise that the microphones pick up in windy conditions by enabling the Wind Noise Reduction in the camera's menus. Continuous AF is available during recording and it performs surprisingly well with almost no focus hunting at all and very smooth focus changes. It may not be able to keep the focus on the fast-moving subjects as well as some phase detect AF systems, but it still performs admirably for what it is. The quality of the videos themselves is also very good for a camera that doesn't cost much and comes equipped with a small 1/2.3 inch sensor.
The footage is sharp with very little artifacts, colors are nice and punchy and the dynamic range is decent. You'll only really notice the drop in quality when shooting in low light and with the lens fully zoomed in and that's because of the very high ISO values being needed in those cases (due to the very dark maximum aperture at the zoomed end of the lens) to keep the videos properly exposed.
Image quality
At last, let's talk about stills quality and see if the little sensor inside of the TG-870 can deliver the goods. Well, if you're not the most demanding user out there, you should be quite happy with the images that you'll be able to get with this camera. Since it doesn't come with RAW support, it's good to know that Olympus has made sure that the JPEG processing is mature and makes the most out of the sensor and the lens combination.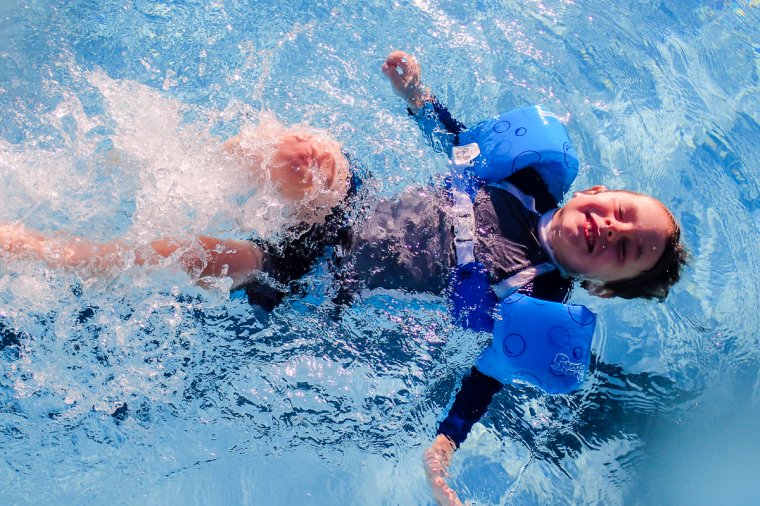 In daylight, the photos came out sharp and colorful and without too much noise reduction applied to them. In low light and at ISO values above 800 the images became noticeably softer because of the limitations of the small sensor and a rather heavy noise reduction being required to keep the image quality to a usable level. Dynamic range also held up pretty well for a point-and-shoot camera and you'll be able to get very decent images in those challenging situations with big differences between highlight and shadow areas.
The Olympus TG-870 also features a lot of different filters and effects. First, there are Art Filters which can range from something like Pop Art which makes your photos look more vivid and lively or Diorama which creates a miniature effect by enhancing the saturation and the contrast and by blurring an out of focus area of your photo. Some of the other special effects are the Fragmented effect which makes a collage of tiles out of your image, Reflection which applies a mirror effect or Fish Eye that imitates the distortion that you would normally get with using a fish eye lens. So, the Olympus TG-870 certainly has the tools to produce really nice-looking images but also allows you to have lots of fun through the entire process.
Conclusion
You're probably wondering what are our final thoughts regarding the Olympus Stylus Tough TG-870 and is it a camera worth investing in. Well, it depends on what you're looking for in camera, to begin with. The TG-870 is best suited for those people that already know that they'll be using their camera in the most extreme conditions or simply want a durable camera to take on their vacation, but don't want to spend a lot of money for it or don't need the most advanced piece of equipment to satisfy their needs.
So, if you see yourself as a someone who would make use of a rugged camera more than a regular one than you should definitely consider the TG-870 as your next purchase. Aside from all of its durability traits, it is also capable of producing really good photos and videos, which can't be said for a lot of point and shoot cameras out there, especially at this price point. The Olympus TG-870 comes highly recommended.
The following two tabs change content below.
An amateur photographer, songwriter, musician, computer and technology geek and an occasional comedian, I'm a little bit of everything. I always aim to pursue things I'm passonate about and try to look on the positive side of things whenever I can. My mission is to wrap my articles in that aura of positive energy and keep a healthy balance between being serious about my work and spicing things up with a little fun now and than. After all, life's a game and there's always a different way to play it.