Olympus OM-D E-M10 III Review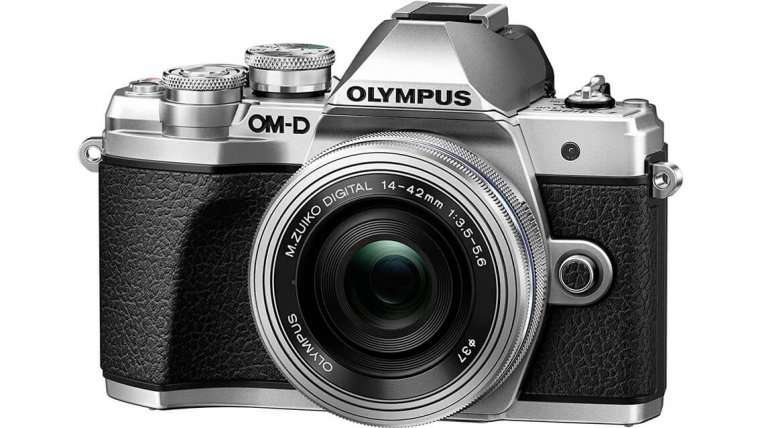 Olympus OM-D E-M10 III Review
www.sleeklens.com
It's always great to see when companies are trying to be very competitive and to create products that can stand out from the massive crowd of different available devices. Sometimes we're talking about a high-end flagship camera that aims to attract buyers with its excellent feature set, performance, build quality and so on, but sometimes it's a camera that tries to attract a larger audience with its aggressive price point and usually specifications that bring a few compromises as well when compared to more expensive cameras. But, from time to time, we get to review a camera that brings the same competitive price, but also manages to offer more value than some of the other cameras in its class and thus attracts more attention from the public.
The product that we have on our hands this time could certainly fall into that category, and we're talking about the Olympus OM-D E-M10 III mirrorless camera which was released same time with Canon EOS M100. It is an entry-level micro 4/3 camera and was made to appeal mostly to those users who have just started to form some interest in photography or to those that know everything your average photographer should know, but are ready to step up to a more flexible piece of gear and begin to play around with manual settings or invest in camera lenses.
Now, what's interesting about the E-M10 III in particular is that it also manages to bring more advanced features to the table, like a sensor without an AA filter (to produce sharper images), lots of manual controls that inspired by DSLR cameras, fast burs rate, great viewfinder and a touchscreen unit, decent battery life, 4K recording, in-body image stabilization and more. Once again, we aren't saying that its specifications could be compared to something like a professional camera, but they are much closer to a mid-range one than its price would imply. Since users interested in such a camera usually don't have a large budget, to begin with, it's great that manufacturers like Olympus have decided to put as much useful technology as they possibly can, but still being able to get some profit by selling it at a very competitive price point.
So, now that we've established that the E-M10 III is certainly a camera worthy of some attention; let us look at all of its specifications in a lot more detail and get a broader picture of what it really manages to bring to the table.
Like you would expect from an entry-level 4/3 camera, the Olympus OM-D E-M10 III also comes equipped with an older, but venerable 16-megapixel 4/3 sensor and thus has a lot of ability to produce very respectable image quality in all lighting conditions. Pair it with a decent lens (and there's certainly a lot of them to choose from when it comes to the micro 4/3 mounts) and you'll be able to get very close to getting photos to that could easily be compared with even more expensive cameras and that's certainly one of the charms of the modern times when it comes to getting an entry-level camera.
Pros
Built-in WiFi
5-axis Image Stabilization
Articulating Screen
4K Max Video Resolution
Touch Screen
Electronic Built-in Viewfinder
Face Detection Focusing
UHS-II Memory Card Support
Light Body
Timelapse Recording
Remote control with a smartphone
Cons
Low Battery Life
No Environmental Sealing
Click to read the full Review
The E-M10 III also has a powerful TruePic VIII processor that will make sure that it performs as well as it can, and that the JPEG processing is handled well. When it comes controlling exposure, you'll also be given a wide ISO range that goes from 200 to 25600 (it's also expandable to ISO of 100) and the ability to use shutter speeds as low as 60 seconds and as high as 1/4000 sec (1/16000 sec if you decide to use the electronic shutter instead of the mechanical one).

Beside its sensor, another main selling point of the E-M10 III has to be the built-in sensor-shift image stabilization. Not only will it be useful to anyone who doesn't own a stabilized lens, but it's also of the 5-axis variety, meaning that it can correct five different types of movement (yaw, pitch, roll, vertical and horizontal). In essence, this means that you'll be able to use slower shutter speeds when shooting stills (which will enable you to drop lower your ISO levels and get clearer pictures), but you'll also get much smoother video footage. When it comes to video recording, most of you will either opt-in for shooting in 4K resolution at 30 fps or full HD at 60 fps, which means that you'll be able to get the best of both worlds; excellent image quality or smoother videos of very decent quality. Unfortunately, there are no microphone or headphone jacks on board, but you will be able to record your audio using the included stereo microphones, get accurate focus adjustment via the Touch AF or with the help of Focus peaking or enjoy that sweet 5-axis image stabilization.

So, we're certainly not talking about a professional video recording tool, but it does offer enough good things to appeal to a wide array of different types of people. The 121-point contrast detection based focusing system that comes included with the Olympus OM-D E-M10 III indeed isn't the most advanced one we've ever seen on a mirrorless camera, but it should be more than capable of coping with most of the shooting situations (as long as they don't include any fast-moving subjects). The same can be said for the maximum burst rate the camera is able to shoot at; 8.6 fps when the focus is locked at the first frame and 4.8 fps when the continuous focusing comes into play). We aren't expecting to get very impressive buffer sizes, but considering its capable processor and the fact that it is a camera released in 2017 (and thus more optimized than the older models) it may yet surprise is in some way, so we will keep an open mind until the time comes to test its performance. To finish this short roundup of all the performance related features, we should also mention that the E-M10 III brings a maximum flash sync speed of 1/250 sec and an endurance rating of 330 shots, which are both very respectable numbers for this class of cameras.

Now, let's talk about some of its aspects that are more related to its exterior. You certainly won't find any kind of premium materials here, but the E-M10 III does a pretty good job of keeping its build quality at a very respectable level, even if it is made entirely out of plastic. It also brings a control scheme that closely resembles one found on a traditional DSLR camera and is more advanced than what you would usually be able to find on a mirrorless camera at its price point. Combine it with a user interface that's supposedly been redone and improved over its predecessor and we may have a camera that could even interest some of the more demanding users out there who are looking for an affordable backup camera.

Olympus has also decided that providing a good shooting experience both for LCD and viewfinder users was also a high priority, so the OM-D E-M10 III manages to cover both of those aspects very well. It comes equipped with a 3-inch articulating TFT LCD touchscreen unit with a resolution of 1,040,000 dots and an electronic viewfinder with a resolution of 2,360,000 dots and a magnification of 1.23x (which translates to 0.62x in full frame terms). You certainly shouldn't have any problems enjoying your time with this camera no matter which of those two options you prefer. The other hardware aspects of the E-M10 III include a built-in flash unit with a range of 5.8 meters, a traditional hotshoe port for connecting an external flash unit (together with the support for modes like slow sync, 2nd-curtain slow sync, fill-in and more), a single SD card slot that supports both the UHS-I and UHS-II standards, micro-HDMI and micro-USB ports, Wi-Fi 802.11b/g/n and lastly, an orientation sensor. The only thing worth mentioning that's missing here is the headphone and microphone jacks, but we weren't really expecting to find them on a camera at this price point, so we can't fault Olympus for not including them. GPS is also missing, but it isn't an issue at all since you can easily sync the location data gathered with your smartphone with the E-M10 III and put that information directly on your photos.

So, the story so far is quite good for the new entry-level Olympus and thus, let us continue with the review and see how does it feel to use the camera and are there any design flaws to be found.
Body and handling
Despite its rather low price tag, the Olympus OM-D E-M10 III manages to provide a satisfactory experience regarding its handling and build quality. It-s mainly made of plastic, but it hardly feels cheaply made and also manages to resemble the looks of its more expensive siblings without it looking like some knock off or an attempt to make it look more premium than it actually is. It's a really nice-looking camera and should make anyone who cares about the looks of their cameras carry it with pride. Aside from making it look stylish, its overall design also makes it comfortable to hold, even for longer periods of time.
There are a few factors to thank for, but these are mostly its grippy leather-like texture that covers most of the body, not too big, but still well-shaped handgrip and lastly, its low weight of only 410 grams (with the battery included). It's certainly not the lightest mirrorless camera on the market, but it does manage to bring a nicer balance of sturdiness, and weight than most of the cameras in its class do. We don't believe that it will be able to cope well with more dangerous drops or in any locations featuring any kind of harsh weather (because of its lack of weather sealing), but if you are taking at least some care to keep it away from such situations, then the E-M10 III will serve you well for many of years.
Now, there's still one thing that makes this camera stand out from the more beginner-oriented cameras on the market, and that's its control scheme. It features more buttons and dials than your regular entry-level camera and makes it look more like a mid-range product than anything else. We especially like the addition of the improved Shortcut button, which could be one of the most ingenious things we've seen on any Olympus camera for a long time. It's functionality changes depending on the shooting mode you're currently in; for example, if you're in video mode it will allow you to access all of the useful video-related features, being in Scene mode will allow you to switch between all of the included picture profiles and so on. Other than that, all of the physical controls are nicely positioned, and we believe that no one should have any problems using them on a daily basis.
Let's take a quick look at the camera body before we get on the topic of the user interface and all of the available advanced features. As usual, we'll start with the front of the camera. Here we find nothing else but the Self-timer lamp/AF illuminator, lens mount and the lens release button, so the E-M10 III is a very clean looking camera from its front. Its left side is also void of any ports or buttons, while the right side holds the connector cover which protects the included micro-HDMI and micro-USB ports. The bottom part of the camera features the tripod socket and the battery/SD card compartment. The top of the E-M10 III is where the things start to get interesting. Here you'll find the Shortcut button, the On/Off lever, a pair of stereo microphones, the pop-up flash and the hotshoe connector, the main mode dial, the rear control dial, the Movie button and lastly, a shutter button that also features the front control deal underneath it. You can immediately notice something significant about the camera's design, and that's the inclusion of twin control dials. This will allow anyone who likes to work in the Manual mode to easily adjust their exposure by using one of them to adjust the Shutter speed and the other for the Aperture. Of course, the story doesn't end there as we need to examine the back of the camera. Other than the already mentioned articulating touchscreen and the EVF you'll also be able to find the Monitor button, the eye sensor, the AEL/AFL/Fn1 button, a mono speaker unit and also an array of other controls consisting of the Menu, Info, Erase and Playback buttons, as well as the four-way navigation controller (with the OK button in its center) which will also give you quick access to ISO, Flash, Drive/Self-timer and AF selection functions.
So, the control scheme on the E-M10 III is certainly one of the more advanced ones among the budget-friendly cameras, but it wouldn't mean much if the camera's software was subpar, so its no wonder that Olympus has decided to take extra time to optimize it as much as they can and make it far more usable than it was on the E-M10 II. That's not to say that it was bad on that camera, it's just more refined this time around and more beginner-friendly. It also ties in very well with the touchscreen functionality, and it's easy to navigate it that way.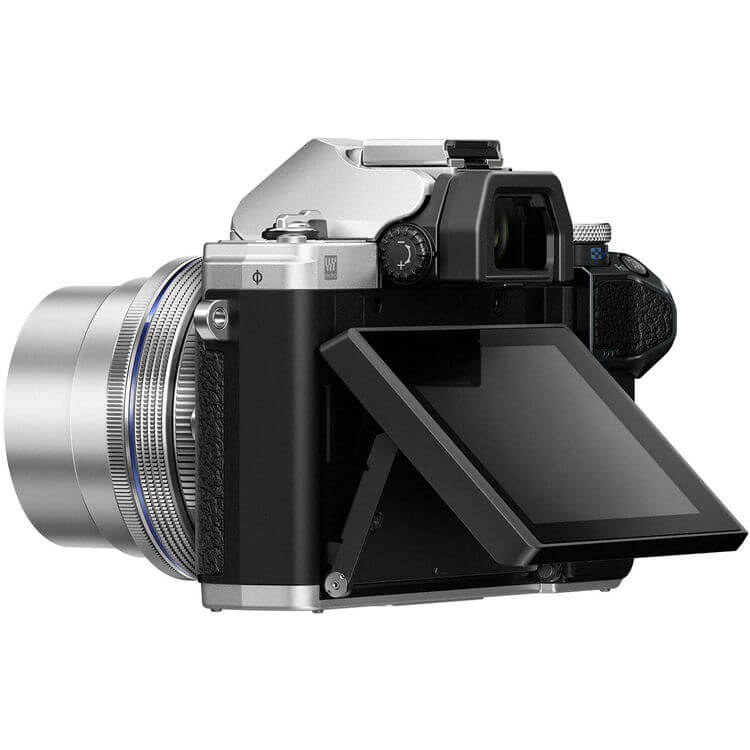 We've also already mentioned the very useful Shortcut button and its functionality, but let us see what else the E-M10 III manages to bring to the table to improve its usability. There are two custom buttons included that can be customized beyond their default functionality (Fn1 and Fn2), and they can be programmed to access these functions: Preview, One-touch white balance, AF Area Select, MF, Exposure compensation, Digital Tele-Converter, Magnify, Peaking and Switch Lock). You'll also be able to choose which of the control dials will be used to adjust the Shutter speed and the Aperture. We should also mention one of the more interesting modes that can be accessed from the main mode dial and that's Advanced Photo Mode (AP). It acts as a collection of special shooting modes which are far more advanced than your traditional effects and filters you would find on most cameras. So, for example, you'll be able to use the capture light trails from moving subjects or stars with the Live Composite feature, disable all of camera's sounds and lighting with the Silent mode for more stealthy shooting, correct the perspective of your photos using the Keystone Compensation (it actually mimics the effect you would get with something like a tilt-shift lens), increase the depth of field in your images with Focus Bracketing by letting the camera combine eight differently focused photos into one and more. We really like that Olympus has decided to go one step further and create a separate menu filled with so much useful functionality as its quite rare to find such mentality from camera manufactures when it comes to their entry-level models.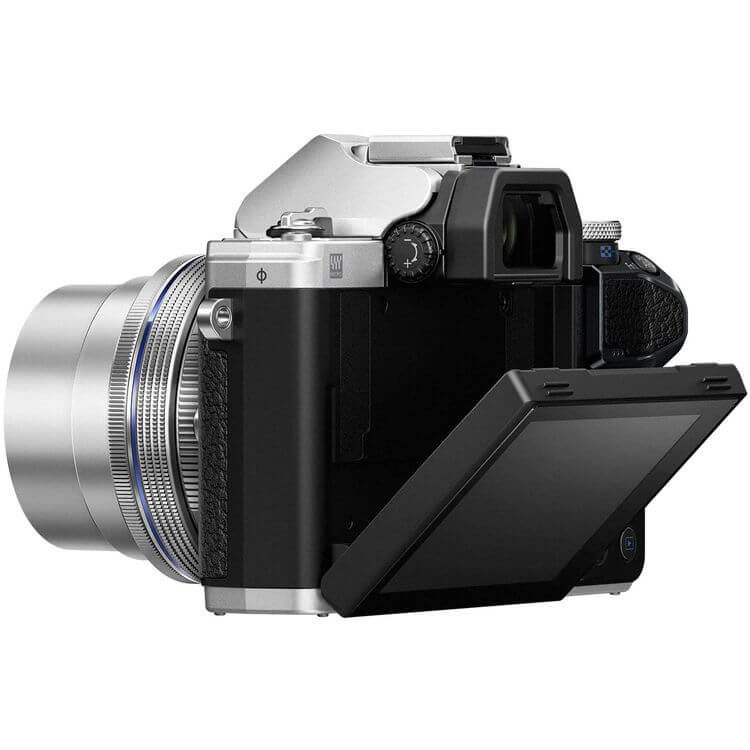 Now, before we move on to revealing our findings related to camera's AF system and performance, let's see what the E-M10 III has to offer regarding Wi-Fi features. Well, this is an area in which it shows that its budget-oriented camera more than in others as all of its available functions are related to using it together with a smart device (smartphone or a tablet) as you won't be able to connect it wirelessly to a computer or a printer (although you can do both those things using a USB cable). While some may miss such functionality, we believe that most users interested in this kind of a camera will be satisfied with being able to do things like transferring images to their smartphone (even applying different filters beforehand), remotely shooting with the E-M10 III using your smartphone or tablet's screen as a viewfinder or adding GPS tags to their photos with the location data that was gathered by their smart device. NFC is also missing from the list of useful features, but we believe that it was a cost-cutting measure to allow for the E-M10 III to retain its price point, but also come equipped with such a comprehensive set of controls that could put almost any other entry-level mirrorless camera to shame and we would choose improved usability over NFC any time of the day.
Autofocus and performance
If there's one recurring theme with the Olympus OM-D E-M10 III when compared to its predecessor, it's the aim to bring improved performance at every step of the way. It started with the inclusion of the more powerful TruePic VIII processor and continues with the more advanced 121-point contrast detect AF system.
The new focusing system promises to improve on everything from speed and accuracy, especially when it comes to shooting things like moving subjects. Although it is entirely based on contrast detect technology and thus not very suitable for subject tracking form the get-go, it is more responsive than its predecessor in this regard and will allow you a little more flexibility when it comes to everyday shooting. Still, most of you will be interested in how does it perform doing in capturing more traditional things like still subjects, portraits, landscapes and so on and we are happy to say that that's also an area in which the E-M10 III performs noticeably better and closer to more advanced mirrorless cameras.
If you don't consider yourself to be a demanding user, then you will certainly find the focusing performance to be more than adequate for most uses. Just be wary that you will have to deal with some inconsistencies in low light conditions and when it comes to continuous focusing, but that's to be expected for a camera at this price point and is not nearly a problem as it was on some older models of entry-level cameras that were released couple of years ago, like the E-M10 II itself. Now, let's see what kind of options can you expect to get with the Olympus E-M10 III in terms of fine-tuning its focusing system.
First, we should mention the available main focusing modes: S-AF (this one is your traditional mode to be in if you're shooting still subjects), C-AF (works similarly as the S-AF mode, but also lets you focus continuously while keeping the shutter button pressed halfway), S-AF+MF (using this mode you'll be able to fine tune your focus manually after the end of the AF acquisition), C-AF+TR (the best mode to be in if you need to track a moving subject) and MF, which is of course your regular manual focus mode. After you've chosen your main focusing mode, you'll be able to choose your AF Target Area. Three of them are given at your disposal: Single Target (your traditional 1-point AF mode and the most precise one), 9-Target Group (lets you choose a frame that consists of 9 focus points that are coupled together) and the All Targets mode which enables the camera to pick the right focus points for you. Additionally, you can choose to enable the Face-priority AF or the Eye priority AF features that will instruct the camera's AF system to prioritize your subjects face or eyes above anything else and thus let you focus on your friends, family or just random people much easier than with the other focusing modes. Then there's also the Zoom frame AF (or the Super Spot AF) option, which can be assigned to one of the function buttons and used to focus on even smaller area of your frame than you would usually be able to and it's a great feature for those shooting small subjects and focusing on any of their smaller details. In the end, the E-M10 III also manages to bring to helpful features for those that need manual focusing capabilities: Magnify (which enlarges a portion of your screen and allows you to focus more easily on getting a more detailed view of your subject) and Peaking (display colored outlines around the parts of your subject that are currently in focus). You'll also be able to adjust the color of Peaking and adjust to different types of environments. Most of you, however, won't need to focus manually very often because the AF system itself works great for everyday shooting, but it's still great to see such focus assist features included anyways.
Now, we've said that refining the overall performance is one of the biggest reasons why you would invest in something like the Olympus E-M10 III, and it certainly offers plenty of improvement to justify being regarded as a big improvement over its predecessor. Using the camera for navigating through the menus, selecting things, making fine adjustments and similar things will always be a smooth affair no matter how heavily you're using it. The same can be said about its startup time (less than a second), the time to power it on and take the shot takes no more than a second, the AF acquisition constantly hovered at around 0.1 seconds on average and shot to shot times sat around 0.2 seconds. All of that is a great performance for a camera in this class and is comparable to a lot of devices that are positioned above the E-M10 III. Almost the same can be said for its burst rate capabilities.
At its fastest shooting rate of 8.6 fps (and using a faster SD card), you can expect to get an unlimited number of JPEGs or around 30 RAW files before the shooting speed drops to around 6 fps. Seeing an unlimited buffer on a camera of this type is certainly very exciting and really serves as a solid proof that manufacturers have started to become more aggressive when it comes to putting professional touches on their entry-level cameras just for the sake of being more competitive, and it's nothing but a good thing for us end users. Having a buffer of around 30 RAW files is also not bad at all, so no matter if you're shooting JPEG or RAW photos you'll have a good time with the Olympus E-M10 III. That also translates to its battery life, which is as good as what we'd expect to get from a smaller mirrorless camera. You should have no problems getting more than 300 shots per charge, and that should be more than enough to get you through a busier shooting day and maybe more if you're more conservative.
Those of you that are planning to make use of the 4K capabilities should probably get an extra battery pack, just to be sure. All in all, the performance of the Olympus OM-D E-M10 III is usually what you'd expect from a budget mirrorless camera, but also with a surprise or two (the overall responsiveness and the burst rate shooting) and thus, we are delighted with everything it has to offer in this regard.
Video features and quality
Despite not bringing all of the ideal features that would appeal to more serious videographers (like the microphone and headphone jacks, Log profiles, Zebra patterns and few of the others) the E-M10 III still presents itself as a capable video recording tool for both the casual users and those looking for a backup camera to their main one. So, let's see what it's all about. First, let's look at the available shooting modes. They are divided into four sections: Standard (which will let you record in 1080p resolution and also apply different picture effects), 4K recording, Clips (lets you combine multiple short movies into a single one) and lastly, the High-speed mode (which records 720p videos at 120 fps and lets you play them at a standard framerate of 30 fps). You should also know that the 4K footage is recorded at a bitrate of 102 Mbps, while the 1080p videos are captured at an equally respectable 52 Mbps.
In regard to the available effects that you can apply to your videos while shooting at 1080p resolution, you can choose from Art Fade, Old Film, Multi Echo, One Shot Echo and the Movie Tele-converter. You'll also be given a lot of options when it comes to manipulating your recorded Clips and be able to also apply different image effects, transitions, background music and more. Manual control of exposure is also available, but sadly there's no option to enable the Auto ISO feature, which means that controlling the brightness of your videos won't be as straightforward as some of the other cameras out there. You can also enable the continuous AF option and adjust focus manually by tapping anywhere on your screen. While the focusing performance during recording is pretty decent, we still wouldn't recommend using it for any work that requires consistent and reliable focusing, as it just isn't fast enough for such occasions.
For those situations, you should make use of the Peaking feature, which will make getting perfectly focused footage much easier in those situations. While 4K recording is undoubtedly one of the main reasons while someone would consider the E-M10 III, there's also another important feature, and that's the 5-axis stabilization. It can work in two ways; with or without the electronic correction. Enabling the electronic correction will give you noticeably smoother footage, but with the expense of losing some field of view, while using only the hardware-based stabilization won't apply any crop to your footage, but will also be less effective. No matter which of those modes you decide to be in, you'll be greeted with a very effective stabilization system and very smooth videos.
When it comes to the quality of videos recorded with the E-M10 III, there's not a whole lot of reasons to complain. You'll hardly be able to get better quality videos out of any other entry-level mirrorless camera or some of those cameras that only offer Full HD recording. We wouldn't recommend the E-M10 III for any professional use (unless the audio recording isn't a priority to you), but it will still enable many different types of people to record videos that they will gladly share with their family and friends and even the rest of the world.
Image quality
We've weren't met with any surprises when it comes to stills quality that the Olympus OM-D E-M10 III can produce. The capabilities of its sensor are already well known from a lot of other cameras that were already released with it inside of them, meaning that it's not the highest performing sensor out there, but still very competitive with ones found in the other entry-level cameras. You won't get the same amount of detail you'd be able to with some of the newer 24-megapixel APS-C sensors, but it's still possible to get quite sharp images thanks to the lack of an AA filter and using a good quality lens, so it's not something that would be problematic for most of the users.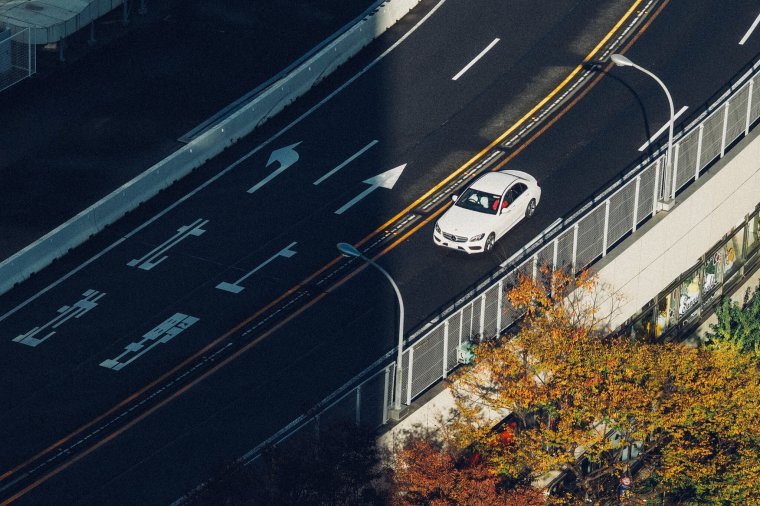 Decent noise performance will allow you to get usable results at ISO values up to 3200 and the very respectable dynamic range will allow you to correct most of the exposure problems that you could stumble upon during your time with the camera and retrieve those seemingly lost details in the shadows and highlights.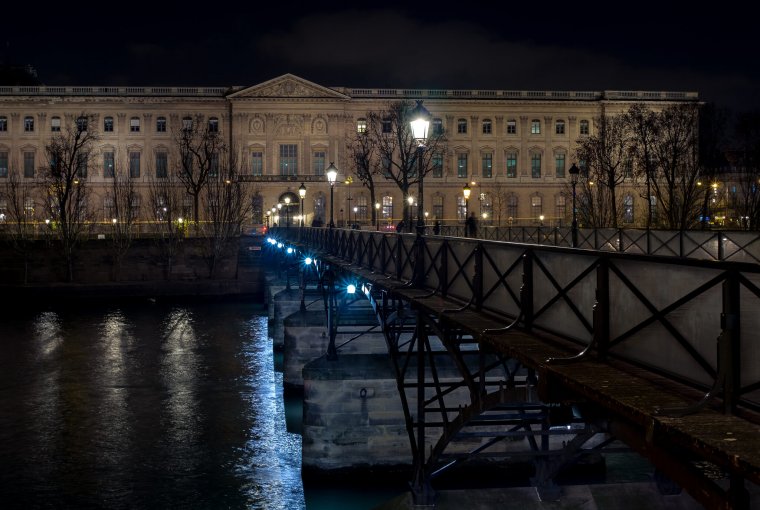 Photo courtesy of William J
When it comes to JPEG processing, the E-M10 III can produce very accurate colors, doesn't try to apply too much contrast and manages to keep sharpening at moderate levels, so out of the box, you'll be getting very photos that have quite a natural look to them. However, if you're looking for a more distinctive tone for your images than you'll be able to apply different art filters to change things up a little. You'll be able to increase the color saturation with the Pop Art filter, make your images look like they where shot with a high ISO black and white film with the Grainy Film filter, give your photos a softer look and make them resemble a painting with the Watercolor filter and so on. Add to all of that the features that can be found inside the Advanced Photo mode and you can certainly see that you'll be getting a very nicely rounded package of features when it comes to the stills capabilities of the E-M10 III.
Conclusion
So, is the Olympus OM-D E-M10 III a camera that is easy to recommend and does it offer enough quality features to make it stand out from the crowd? Well, we're certainly quite satisfied with everything that's included with it, and we believe that most of the users will share our positive impressions.
Now, it wouldn't be realistic to expect that this is a perfect camera that will fit the needs of every type of photographer and videographer out there, as there are things that the more demanding users out there won't appreciate like the lack of the headphone and microphone jacks, average subject tracking performance, somewhat older sensor and the lack of premium build materials and weather sealing, but since the E-M10 III is aimed at more casual users and is priced accordingly, we really aren't in a position to criticize it because of those flaws. Instead, we would like to focus on all of its positive aspects, which are far more important for a camera at its price point. It offers very respectable video and stills quality, great control scheme, attractive and portable design, decent battery life, very usable AF system, surprisingly good burst rate, excellent overall performance, good quality EVF and the equally good articulating touchscreen, a lot of control over the look of your images, excellent 5-axis image stabilization that will be beneficial both for shooting stills and recording videos and more.
Add to all of that the fact that it features the universal 4/3 lens mount and that you'll be able to pair it with many modern and legacy lenses and keep them stabilized because of the very good in-body stabilization, and it becomes quite evident that the Olympus OM-D E-M10 III is a lot more flexible and capable camera than its price point would lead you to believe. If you like all of its positive aspects that we've just mentioned, then you'll certainly can't go wrong with it, and the decision to purchase it over anything else shouldn't be too hard to make.
SaveSave
The following two tabs change content below.
An amateur photographer, songwriter, musician, computer and technology geek and an occasional comedian, I'm a little bit of everything. I always aim to pursue things I'm passonate about and try to look on the positive side of things whenever I can. My mission is to wrap my articles in that aura of positive energy and keep a healthy balance between being serious about my work and spicing things up with a little fun now and than. After all, life's a game and there's always a different way to play it.