Nikon P900 Review: When Nikon Says 'Bridge'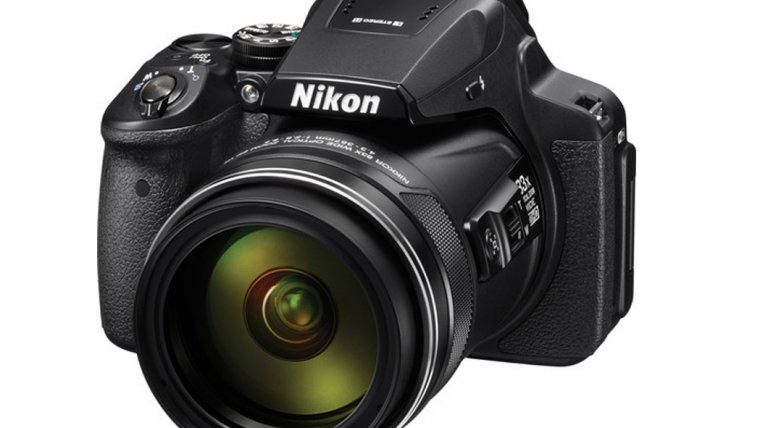 Nikon P900 Review: When Nikon Says 'Bridge'
www.sleeklens.com
While there are a couple of bridge style cameras that are well regarded because of their image quality or compelling features, the Nikon P900 has to be one of the unique ones among those types of cameras. Sure, there are a lot of superzoom cameras already on the market and these are far from being a new concept, but none of them can even touch the P900 in one area and that is it's zoom reach. Yes, it does have some other nice features to it, but let's be perfectly honest here if you plan to buy this camera you are buying it because of its incredible range and everything else on it falls in the second plan.
Still, as we do with all the cameras that we get to review, we will try our best to stay objective and look past that zoom range as much as we can so you can get a better feel of what the P900 really has to offer. Still, we will keep our expectations in check because we are still dealing with a camera that has a 1/2.3-inch sensor and no one should expect any miracles out of it, so neither will we.
Now, all of you that still aren't aware of what's all the big fuss surrounding the Nikon P900 and why is its zoom range really as impressive as everyone says, we are about to throw all the necessary info at you. The lens in question sits in front of a 16-megapixel 1/2.3-inch sensor, so there's nothing new here and it's your standard sensor already found in a lot of cameras.
Pros
Built-in WiFi
NFC Connectivity
Long Battery Life
Image Stabilization
Articulating Screen
1080p Max Video Resolution
Selfie Friendly LCD Screen
Remote Smartphone Shutter Release
Cons
No Weather Sealed
No Touch Screen
Heavy Body
No RAW Shooting
Click to read the full Review
What is new is the 4.3 – 357 mm f2.8 – f6.3 lens with 5-stop optical stabilization. When you take into account the crop factor because of that sensor, you end up with a range of approximately 24 – 2000 mm. If it sounds like an impressive range to you, that's because it is. In compact camera terminology, it equals to 83x and this is the first camera in history that comes with such a lens.

Even if you can't get the same image quality out of it like you would out of a camera with a larger sensor, it's still a zoom range that most of the people only dream of having when it comes to mirrorless cameras or DSLRs, so it's cool to see something like this coming at the price that almost anyone can buy and enjoy. Before we get carried away with this, let's take a look at some other aspects of the P900. Size-wise, it's essentially a mid-range DSLR and this is not a camera you would take with you every day unless it's in a bag or a backpack. It comes with a decent ISO range of 100-6400, which is important since you'll definitely need higher ISO values on some occasions to get high enough shutter speeds to be able to shoot with a behemoth of that lens handheld. On the back, you'll find the EVF and a 3-inch TFT LCD screen. Both have a resolution of 920,000 dots and a coverage of 100%. The screen can also be fully articulated, which is a nice bonus feature to have. You also get full manual control of exposure and an integrated flash unit with a decent range of 11.50 meters.

Unfortunately, the P900 has one flaw that will be hard to overlook for many of you and that's the lack of RAW support. It's not uncommon to find a compact camera without RAW support, but it's strange that it can't be found on a camera this price point. At this point, we can only guess why Nikon decided to leave it out. Video recording on the P900 tops out at 1080p at 60 fps and you also gain some slow-motion modes we will talk about later. The sound is recorded in stereo and you'll have to make do with that since there is no microphone jack on the camera. Another strange decision to make, since the P900 certainly has more than enough room for it to be there. At least you get the micro-HDMI port and built in Wi-Fi+NFC and GPS as well. It's time to see what the body of this camera really holds and how does this big camera handle the everyday tasks and will it be comfortable to use despite its size.
Body and handling
The Nikon P900 is one solidly built camera. Quality materials being used and its hefty weight of 899 grams really make it feel like a tank when you hold it in your hands. The truth is that at least half of that weight is taken by that enormous lens, but the body itself still feels very substantial. Like you would expect from a bridge-style camera, the P900 also features a healthy number of manual controls, which is always a positive thing. The grip of the camera also follows the guidelines of traditional DSLRs, so it's really good and allows you to hold the camera very securely and firmly. The balance between the body and the lens also seemsto be achieved, as the camera doesn't feel front heavy too much. Now, that we've established that the P900 is a serious camera when it comes to building quality, let's see what can find by taking a look at its body. Let's see if this can be a big factor to be considered one of best Nikon cameras today.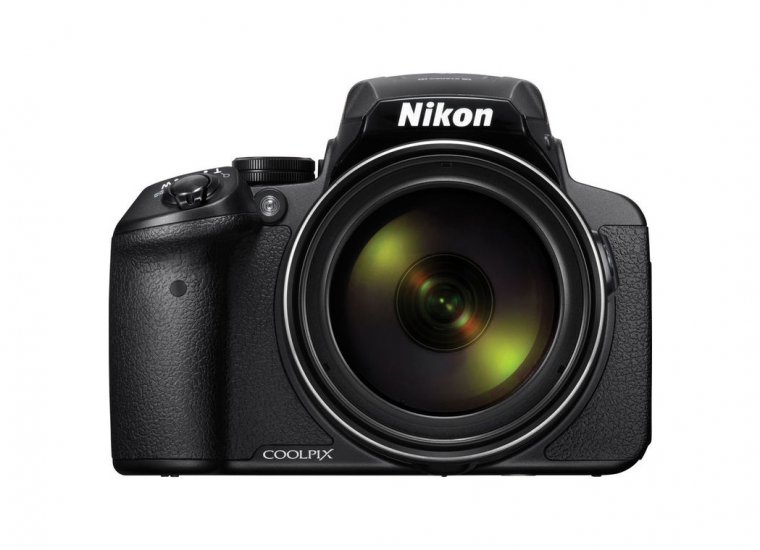 On the front, you'll only find the focus assist light and no buttons or switches. The lens itself holds the zoom switch and another additional button which zooms out your view to help you re-frame your shot and another additional button which zooms out your view to help you re-frame your shot and then zooms back in when you let go of that button. This is a very useful feature to have since it can be a problem to properly frame your shots at very long focal lengths and it's very easy to lose a fast-moving subject when your view is so compressed. The sides of the camera are completely clean and only contain the necessary ports and expansion slots. At the top of the camera, you will find the pop-up flash, stereo microphones, main mode dial, a customizable Fn button, power on button, main control dial and the shutter button which also comes with a lever to control the zoom. As usual, the back of the camera is where the most of the action is happening. The left side of the holds no controls as it's completely taken by the 3-inch screen. The right side holds the Monitor, Display, Wi-Fi, Playback, Menu, Delete and Direct Record buttons as well as the navigation wheel that also doubles as a four-way controller that's mapped to functions like Timer, Flash, Exposure Compensation and Macro Mode.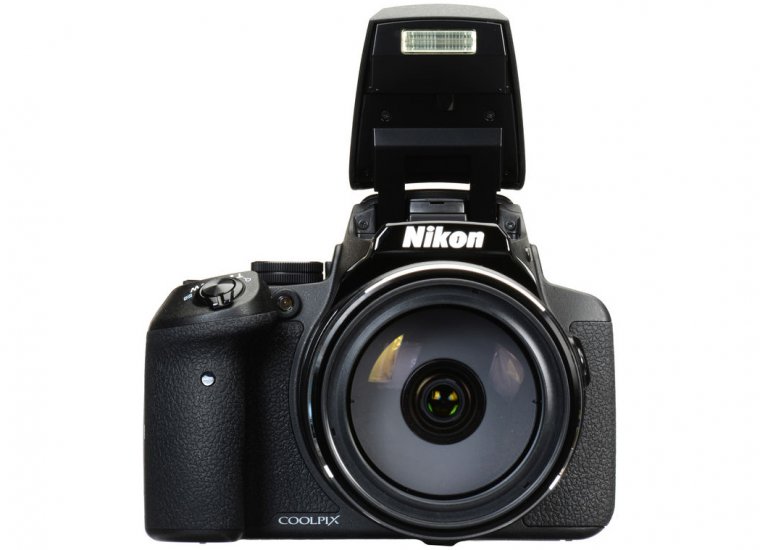 So, the P900 essentially has the control layout that is almost the same as on the traditional entry-level DSLR, which should be good enough for most users planning to buy this camera. It also has a lot to offer when it comes to customization and additional functionality. For example, the main mode dial in addition to offering all the regular shooting modes also offers one customizable one, which is very useful to have if you often shoot in similar conditions and you have a set of settings you can use on all of your shootings. The main control dial also has different functionality depending on what mode you are currently in, so for example if you're in Aperture Priority mode it can be used to change aperture or shutter speed if you're in Shutter Priority mode. The Fn button located on the top of the camera can also be customized to let you access many different options like ISO, white balance, AF Area and so on. The best way to use it is to set it to ISO since the P900 doesn't have a dedicated button for it. The Monitor button under the viewfinder is used to turn it on and off, but you can also rely on the sensor on the camera to automatically detect when the camera is to your eye. As for the menu system on the P900, it's really well done. There aren't that many options and settings available as on some other advanced cameras, but those that are there can be found in their logical menus and you shouldn't have any trouble with finding what you need and finding it fast. Having a touchscreen would help things even further, but we guess that costs had to be cut somewhere and we really won't complain too much that it meant the sacrifice of a touchscreen since the build quality wasn't one of them.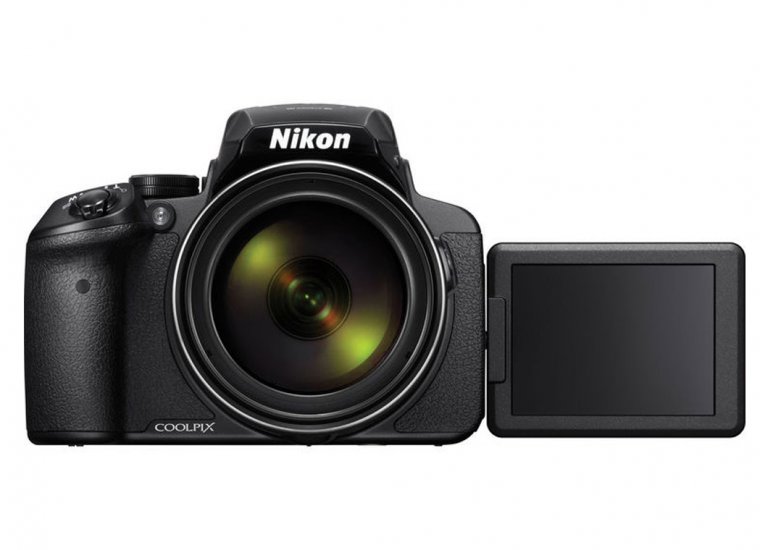 The Wi-Fi functionality is implemented quite well on the P900 and offers a decent number of features. You will access them via the dedicated Wi-Fi button on the back of the camera. You get the option to either connect to your smart device directly over Wi-Fi or via NFC if you have an Android device with that functionality. You'll be doing all of your work through the Nikon Wireless Utility application. Aside from getting the option to backup your photos, you can also remotely control the P900. Unfortunately, you don't get any manual control over the camera this way as you can only take photos or control the zoom of the lens. It's still useful to have such functionality despite its limitations, so we won't complain too much. There isn't much to complain about the P900 in regards to its body and handling. We could mention the lack of a touchscreen or the below average resolution of the built-in EVF, but considering its price and its specific nature we were expecting that there would be some rough corners here and there.
Autofocus and performance
The Nikon P900 certainly isn't the most advanced camera when it comes to autofocus performance, but it does the job. We can't imagine how hard does the AF system have to work to move around this much glass in one lens, so it's actually an impressive feat to achieve decent performance and the P900 certainly does. Since it comes with contrast detect based AF, it isn't very fast from the get go, but assuming you aren't shooting in very low light you shouldn't end up with many shots with missed focus.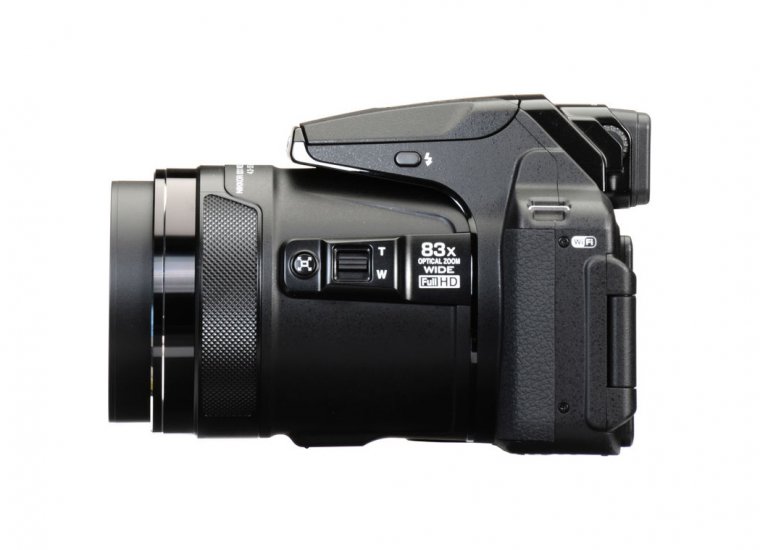 Focusing can be problematic in low light and at longer focal lengths because that's when the camera doesn't capture a lot of light because of slower aperture and smaller sensor, so you'll have to be patient and let the AF system do its job. If those occasions where you have to resort to focusing manually, you'll be happy to know that Nikon got you covered and gave you two different options in this regard. You can either focus by using the navigation wheel on the back of the camera or set the zoom switch on the lens to do that job. You also get focus peaking, which is self-explanatory, but interestingly enough when you enable manual focus camera automatically crops the image frame a little to help you judge the focus more easily. You also get a focus scale on the right side of the screen which shows you your focusing distance from macro to infinity. It's not a bad implementation of manual focus at all and we wish that Nikon did something similar to this on their DSLRs.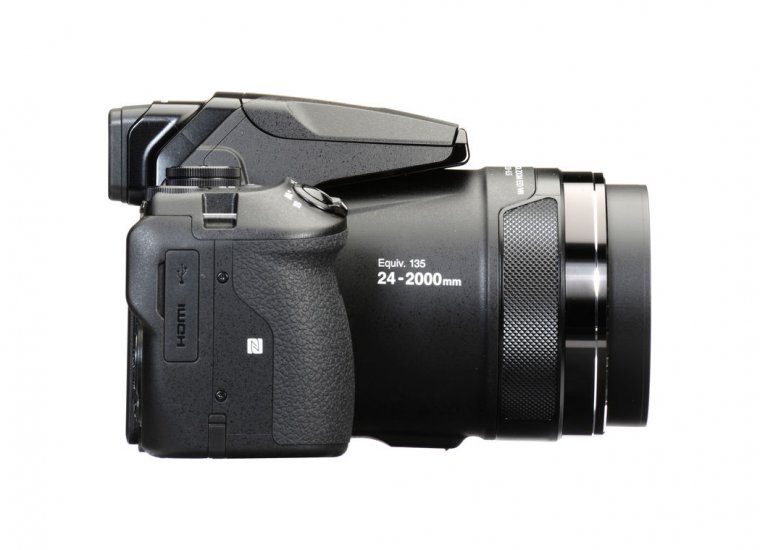 The general performance on the P900 is satisfactory and never felt sluggish no matter what we did with the camera. The only thing that could be considered a slow performance is a time it takes for the lens to fully extend at its widest angle to telephoto. It's understandable for such a long lens, but it is something you should keep in mind. Maximum burst rate sits at 7 fps, which is pretty respectable, but the buffer size is pretty limited and will allow you to shoot only for about a second before it fills up. So, if you were expecting to use the P900 as a sports or action camera, you will be a little disappointed. Battery life is average and sits around 360 per charge. It's nothing special, but it will get you through the day of shooting with no problems. So, the P900 is no performance king in any regard, but it will satisfy the needs of your average user or amateur photographer. Some more demanding individuals could also be ok with its performance, but as long as they don't expect it to perform as good as a DSLR or a more advanced mirrorless camera.
Video features and quality
The story of autofocus performance continues to video as well, meaning that the P900 is nothing special when it comes to recording video. The 1080p footage at 60 fps doesn't burst with quality, but it's still decent for a camera with a 1/2.3-inch sensor and one sporting such a unique lens. The optical image stabilization does a good job of keeping the footage as smooth as possible and the integrated stereo microphones also record audio of decent quality. There is also continuous autofocus available, but as you would expect it isn't very impressive and it takes some time for it to focus on your subject. Luckily, you can easily get good results just by using manual focusing and focus peaking. If you wish to record slow motion videos, you get the option to shoot at 120 fps, but albeit only at VGA resolution. There are no microphone or headphone jacks, so those who need high-quality sound out of their camera should look elsewhere. So, the Nikon P900 isn't particularly bad at recording video, but it's not very advanced in that regard either. You'll be able to record some decent looking footage, but don't expect any miracles here.
Image quality
Well, it's time to tackle the most exciting part of this review and finally see how the 24 – 2000 equivalent lens on the P900 really performs when taking stills. The 16-megapixel sensor has the ability to take some good-looking photos at lower ISO values, but it doesn't excel in low light and at ISO above 800. Whereas the Nikon D810 which is older by 3 months has 36 megapixel. The matter is more complicated when you add the lens to the equation. Shooting at shorter focal lengths will get you good image quality, but as you move up the zoom range the photos do get noticeably softer. This is most noticeable at 2000mm when the image quality is average at best. Still, we have to give credits where credits do and admit that this is a pretty acceptable image quality for a lens with such an impressive range.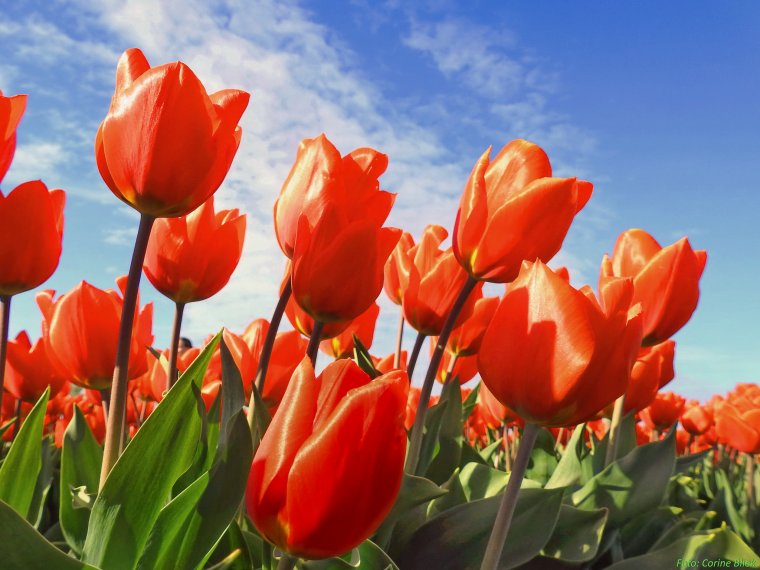 Photo courtesy of Corine Bliek
It a shame that you don't get RAW support to get a little more headway in post-processing, but that's wishful thinking. If you only care about getting as much range as you can, you can also turn on digital zoom and almost double that range, but the resulting photos are a little too soft for our taste. You can also use the P900 for some casual macro work as the lens has the ability to focus as close as 0 cm, meaning you can essentially touch your subject with the front glass. You can also get some decent macro shots at 2000mm, which would be more useful for moving subjects.
Conclusion
So, what is left to say about the Nikon P900 and who will benefit the most from this kind of camera? Well, it sure isn't a mainstream camera, even if it could fit into that category when you take into account some of its features. It's straightforward and easy to use, it handles nicely even although it is a little heavy and it has enough controls to satisfy most of the photographers. Autofocus speed and general performance are decent and so is the overall image quality. Actually, the P900 doesn't really stand out with anything else other than its biggest achievement is its biggest selling point, its lens. If you can think of a good way where you could make use of its unmatched zoom range, then you knew from the beginning that this is the camera for you.
You've already accepted all the caveats and decided you can live with some of its limitations just to get that flexibility. That's what all of this comes to. If you really need to shoot above 1000 mm and you don't have the deep pockets to afford a DSLR and a zoom lens of an equal range that cost the price of a decent car, then you really have no other choice than go with the Nikon P900 and be happy with your investment. You can still get good images out of it and the type of images that very little people can take no matter what gear they have, so the smaller sensor and image quality difference in comparison with cameras that have larger sensors are actually irrelevant in this case. That being said, if you care a lot about image quality, then the P900 simply isn't for you and you should still look for a more advanced camera to satisfy your needs.
The following two tabs change content below.
An amateur photographer, songwriter, musician, computer and technology geek and an occasional comedian, I'm a little bit of everything. I always aim to pursue things I'm passonate about and try to look on the positive side of things whenever I can. My mission is to wrap my articles in that aura of positive energy and keep a healthy balance between being serious about my work and spicing things up with a little fun now and than. After all, life's a game and there's always a different way to play it.