The Nikon D750: An In-Depth Review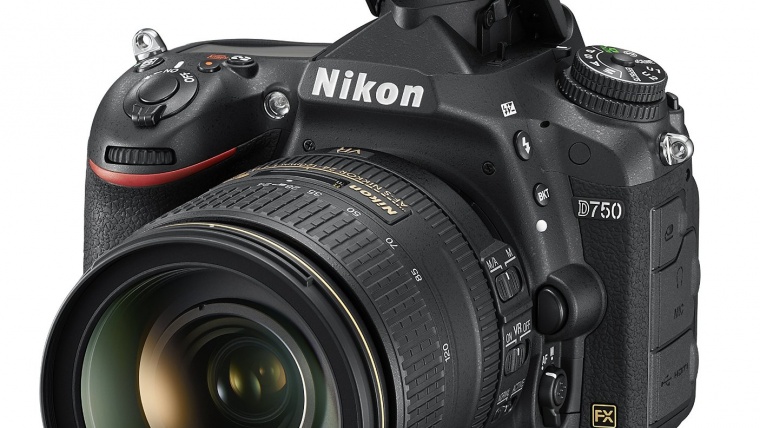 The Nikon D750: An In-Depth Review
www.sleeklens.com
We all know that every camera has its strengths and weaknesses and even the best ones always come with a compromise or two. The Nikon D750 is one of the few and rare cameras that seem to have no major flaws and are very capable at the same time.Let's dwell a little deeper and see if that really holds true; is this really Nikon's first no-compromise full frame camera unlike Nikon D7200 which has APS-C sensor to reach the market in years? Would it be able to meet the standards of being the best Nikon camera? Make sure to read the rest of the article to find out.
Before taking that detailed observation let's take a look at some of the specifications that could be of interest so we get a firsthand look at what this camera is all about. Nikon brought an improved version of the 24-megapixel sensor that was last seen on the D610 that also comes with an AA filter.
Pros
Excellent AF performance
Full-Frame sensor
WiFi Capable
Lighter body
Cons
Some features need improvement
No weather-sealing
Click to read the full Review
It seems like a strange decision to keep the AA filter when a lot of their cameras now come without it, even those lower in the range. It could be that Nikon received some complaints from the purists out there that aren't too keen on the moiré effect that occurs when the camera lacks the AA filter. It certainly doesn't mean that you can't get some sharp images with the D750; we'll come to that later in the review. Another thing that it borrows from other cameras is the 51-point AF system found in the D810 which has been improved in many ways. You'll be taking those 24-megapixel shots at the maximum speed of 6.5 frames per second which is quite good for that kind of resolution.
Taking a look at the D750's body we can see an articulated 3.2 inch TFT LCD screen with the resolution of 1,229,000 dots. Unfortunately, it's not touch sensitive but hey, someone finally decided to release a professional full frame camera with an articulated display, a very helpful feature to have in many different situations. The body itself is made from a combination of magnesium alloy and carbon fiber and is also water and dust resistant. The viewfinder is what you would expect; it's of optical pentaprism variety with 100 % accuracy coverage and the magnification of 0.7x. Shutter speeds range from 30 seconds to 1/4000 of a second. It's a shame that Nikon decided not to include the 1/8000 shutter speed, but hey, they had to leave some room for improvement for the next iteration of this camera that is bound to be released one day.
The video in the D750 tops out at 1080p and 60 frames per second and there are also headphone and microphone jacks, both the things that every videographer will appreciate. Memory wise, there are two card slots, both compatible with
SD cards
. There's also a built-in wireless capability, orientation sensor and you can also acquire the optional GPS unit if you wish. Lastly, the battery inside the D750 is the EN-EL15 unit rated at 1230 shots.
Body and handling
The body of the D750 is like a perfect mix between the D610 and the D7100; it's light but rugged and comes with a control layout that has everything you'll ever need. It weighs 840 grams which is 20% heavier than Nikon Z6. There really isn't much to complain about in this aspect, it's a quality made DLSR that is a joy to hold and to shoot with. We've already mentioned the flip-out LCD, but it's such a useful addition that it deserves to be mentioned once again. Every other manufacturer should take a note of what Nikon has done and follow in their footsteps on this one. In the age where shooting in live view is becoming increasingly more useful with every new generation of cameras, it seems like a no-brainer to put an articulated display in even more DSLRs.
One interesting addition which many high-end cameras are starting to miss is the built-in flash unit which is always useful to have if you're traveling light or you want to use it as a flash commander for external flashguns. It has a maximum sync speed of 1/200 sec. There's also a flash button that can be used to manually trigger the flash unit, activates different flash modes or even adjusts exposure compensation.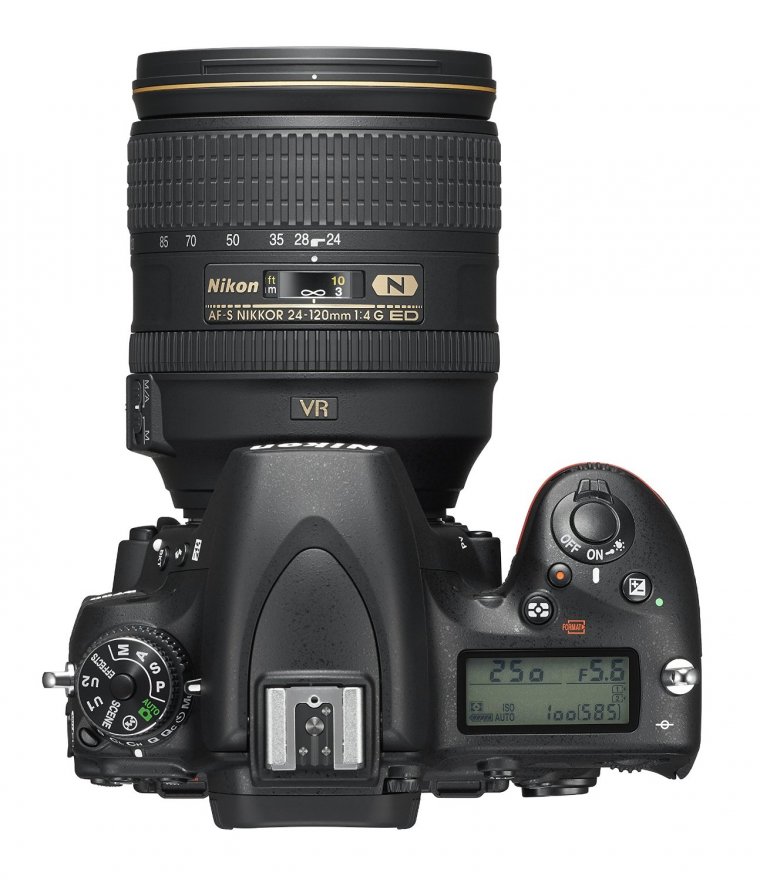 Now that we've started to talk about the controls on the D750 let's touch on the other buttons/dials that can be found on it. The main mode dial on the top of the camera is the same one you'll find on most of Nikon's more advanced cameras and besides offering a way to switch between different shooting modes also offers a way to choose your continuous shooting mode, turn on quiet mode or lock up the mirror. There's also a usual AF mode switch that's used to switch between the auto or manual focus or different focus modes.
The navigation controller and the video/still/live view switch are also what you would expect and there's nothing special to add here. Now let's talk about one of the D750's big selling points: customization. You can customize up to 5 different buttons and 4 of those can have separate functions for stills and video mode. The OK button that's located in the middle of the navigation controller can be used to set different focus points, the amount of magnification in live view mode or turn on histograms, thumbnails or magnification in playback mode.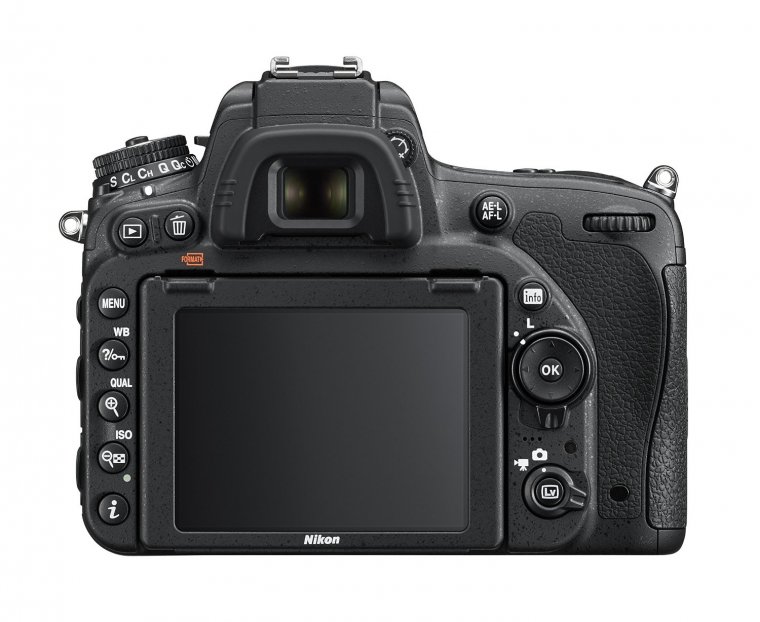 The two buttons on the front of the camera can both be customized to access functions like DOF preview, AE/AF lock, bracketing, different metering modes, viewfinder grid display and virtual horizon or to access functions you've set up in the My Menu. Those two also gain additional functions when using the command dial and holding them down at the same time. These include aperture, Active D-Lighting, HDR or exposure delay mode. The AE-L/AF-L buttons can also be used for locking down either the exposure or the autofocus or they can be used to choose the image area (full frame or crop mode). When in video mode you can set things like power aperture, index marking, AE/AF lock or view photo shooting info. The in-camera menus are also the same affair as those found on other high-end Nikon cameras, they are nicely laid out and each of the main categories is color coded so they are easily distinguishable from one another. If you're unsure of what some of those functions so you can always press the "?" button and gain helpful tooltips about each one of them.
Performance
The general performance of the D750 is very good with everything from turning on the camera, shot to shot times, autofocus and navigating through the menus feels very snappy and exhibits consistent performance. The maximum burst rate of 6.5 frames per second also works as advertised; you get about 44 shots when shooting JPEG and 13 shots when in RAW before the buffer becomes full. It takes about 8 to 9 seconds for the buffer to clear before you can start shooting again.
Photo courtesy of Brian Pickering
An unlimited buffer when shooting JPEGs would be nice in this price range but 44 shots are still very usable for most use cases. Do note that these are the results when using the best SD cards available and your results will vary with slower cards.
Autofocus
The autofocus system in the D750 is the same one found in the D800 and D810 and comes with 51 focus points with 15 of them being the cross-type. The first improvement made to this system is its light sensitivity which is now rated down to -3 EV making it very capable to focus in low light. The area of those focus points is a little wider than on the D610 but still not as wide as on the D810 making it a little harder to track moving subjects that aren't in the center of the frame. While the D750 isn't a bad camera for shooting sports or fast moving action it still isn't your best choice if you're shooting habits consist solely of these types of scenarios. It's still a respectable performance as a whole for a camera that tries hard to cover all the bases without feeling lackluster at anything you throw at it.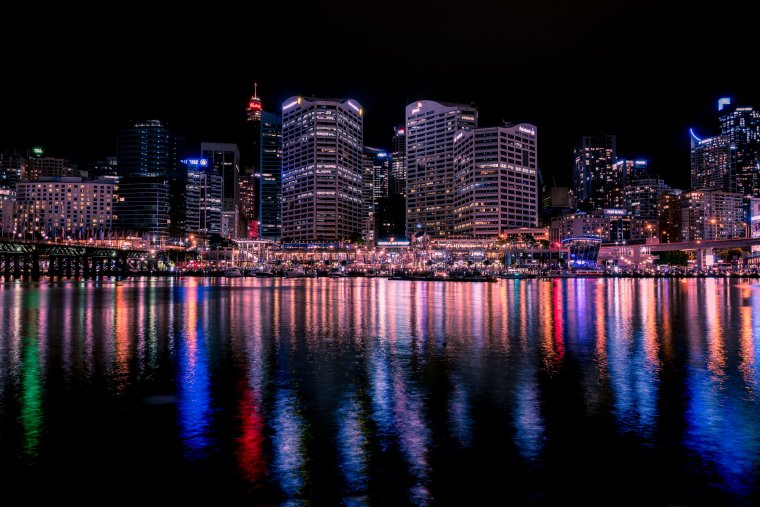 Photo courtesy of Myreality2
The same thing applies to focusing in low light; the center focus point is the most sensitive one and its sensitivity is quite impressive while the sensitivity of the outer focus points is on par with a lot of cameras but still worse than some competition. So in total, we still have a somewhat balanced performance here when you add up the good and the bad. Just like on the D810 the autofocus system on the D750 also uses the metering sensor to help with subject tracking and face recognition; all through the viewfinder. This results in the camera being able to easily recognize the face or the subject in your frame, focus on it and keep up with it even if there are some subjects closer in the frame. This is all done automatically when the AF area is set to Auto no matter if you are in the AF-S or the AF-C mode. This is all due to the meter's very high resolution of approximately 91,000 pixels which helps it to recognize even the finest detail in your frame resulting in a reliable way to distinguish a face from some other subject.
Another focus mode which benefits generously from this is the 3D tracking mode. In addition to judging the depth between the camera and your subject it also follows the subject around the frame. This results in very reliable focus tracking that you'll have no problem relying on any situation. When the camera locks on the subject the first time it grabs on it very securely and you can safely move the camera around and recompose your shot if necessary without any worry; it's that good. This is one area at which Nikon cameras have excelled at for some time now and it's getting better and better with each new generation of their DSLRs being released.
Video quality and features
When it comes to feature set in video mode it's nearly identical to the one in the D810. Video quality maxes out at 1080p with frame rates ranging from 60 to 24 fps. As with stills you get the option to shoot in the crop (DX) or FF mode. The maximum bit rate sits around 38 Mbps and there's also an option to lower it down to 22 Mbps if you wish to save some space on your SD card.
There are three exposure modes available: Program mode, Aperture Priority, and Manual mode. All of the modes are pretty self-explanatory in addition to the Power Aperture feature which allows you to set two function buttons to control the aperture instead of the control dial resulting in smoother light changes. There are also Zebra patterns which help you identify potentially over or underexposed areas in your frame. As we already mentioned in this article, the D750 comes with both the headphone and the microphone jack and you gain the option to adjust the sensitivity and the frequency response of your microphone. There is one big feature worth mentioning and it's the Flat Picture Control. This is the mode you want to be shooting in if you regularly post process your videos and you want total control over your dynamic and color range.
You could essentially call it a RAW video because that's the kind of footage you will be getting from this mode; a little dull and lacking in contrast and colors but with huge potential to shape it the way you want it later in software. Lastly, there's also a time-lapse feature that came straight off the D810. We won't dwell much on it since it's what you would expect and works as advertised. Overall the video quality on the D750 is much improved over the D810, which really didn't hold up to the standards of some other cameras in this class. The footage you get from it is generally pretty good both in good and low lighting conditions. It's sharp with little to no artifacts, colors hold a good balance between being accurate and vibrant and noise levels at high ISOs are also very well controlled. It still isn't the best in class but it's still a big step for Nikon in making a very capable DSLR for video work.
Image quality
Now on to the best selling point of this camera; its image quality. Simply put, it's astonishing. The D750 exhibits a perfect balance of the good amount of detail, impressive dynamic range, and low noise. It's hard not to be excited about this camera when it comes to image quality. The dynamic range is the most impressive of all the aspects that make the image quality so good. A lot of cameras struggle when pushed to the limit with underexposed or overexposed areas, but not this one.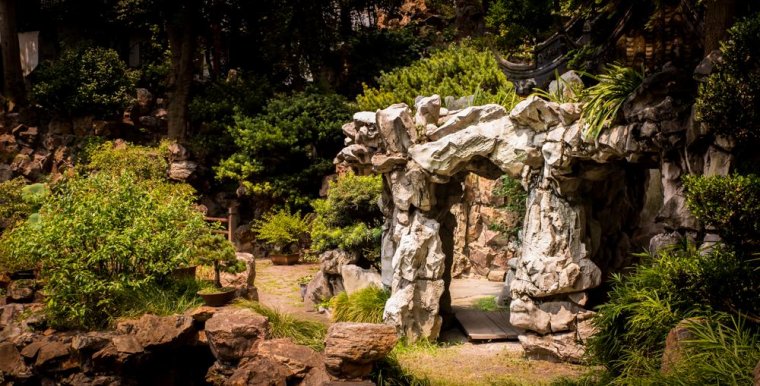 Photo courtesy of Mirroring Life
You can literally shoot an image with nothing being visible in shadow areas and pull all the detail back from them in RAW without minimal loss in image quality. We all know the reputation of Nikon's cameras when it comes to the dynamic range; the D750 takes it on a whole other level. The noise performance is another area where the D750 beats almost all of its competition, even coming close to the current low light king, the A7S. That's an impressive feat for a 24-megapixel camera when you take into account that the A7S has half the amount of pixels.
Again, to harness all that power, just be sure that you're shooting in RAW. If you're buying this kind of camera to shoot JPEGs you'll be losing a lot of potentials you get from RAW images, especially at higher ISO values where the JPEG algorithms tend to apply too much noise reduction resulting in images that are unnecessarily softer than they should be.
Conclusion
So, we've finally come to an end of the review of this very exciting camera. Nikon really did manage to produce a DSLR with a feature list that is nothing more than a perfect harmony. You really have to do some nitpicking to find anything wrong with the D750. Other than the AF system that could benefit from more cross-type focus points and maybe the omission of 4K video recording there really isn't anything else worth mentioning. The build quality, manual controls, display, viewfinder, general speed, battery life, video and image quality; everything is just great and makes the D750 a package worthy of your admiration. Almost every DSLR so far seemed like it was fit for a certain type of audience and unfit for others. For the first time in a while, we are really unable to tell where the D750 fits in this case, it's so well-rounded that it can be used for anything you can imagine, be it in photography or video making. Usually, the phrase referring to a new highly acclaimed product is: "There is a new star on the horizon!" Well, if that's the case, the Nikon D750 is the brightest of them all.
SaveSave
The following two tabs change content below.
An amateur photographer, songwriter, musician, computer and technology geek and an occasional comedian, I'm a little bit of everything. I always aim to pursue things I'm passonate about and try to look on the positive side of things whenever I can. My mission is to wrap my articles in that aura of positive energy and keep a healthy balance between being serious about my work and spicing things up with a little fun now and than. After all, life's a game and there's always a different way to play it.