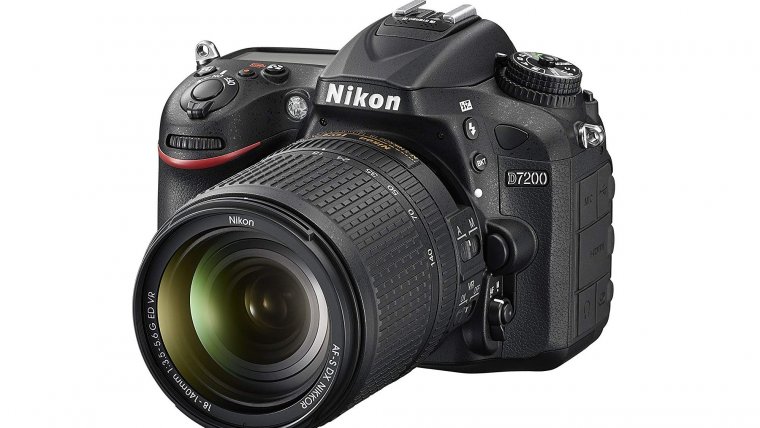 Nikon D7200 Review
www.sleeklens.com
Have you ever dreamt of having the best DSLR camera that won't burn a hole through your wallet, but will bring you a feature set that will make it a fierce competitor on the camera market many years after its release? Are you one of those photographers that cares more for getting the best bang for the buck instead of comparing specifications or wanting all the latest technology no matter the cost? Do you want a device coming from a very reliable brand that has been present in the game for a long time now and offers a huge line up of lenses that can fit the needs of both the amateur and professional photographers? Are you one of those people that still aren't interested in the mirrorless trend and want a camera that feels more stable, more durable and will give you better handling with longer telephoto lenses? Then stick around, because we've got a perfect product for your needs.
It's the D7200, one of Nikon's best cameras ever made in the last couple of years and one that is still relevant in 2018 even after its successor, the D7500, has been released. The D7xx series of cameras have always been extremely popular among those photographers looking for a prosumer camera but not in need of a full frame sensor and the D7200 certainly builds on that formula to bring even more compelling package than the older models did. The AA filter free APS-C sensor is still here to provide you with maximum details in your photos and so are the advanced phase detect AF system, dual SD card slots, fast shooting capabilities, great battery life, rugged weather sealed body, high-resolution LCD, 100% accurate viewfinder and so are the many other things that made these series of cameras what they are.
There are only a couple of things not included on the D7200 (purely because it was released in 2015) and that is 4K recording, touch-sensitive screen, Bluetooth and some of the advanced video recording tools that can now be found on current modern Nikon cameras (we are sure that you'll be able to accept the fact that those features are missing considering the current price point this camera is being sold at). Now, it does have to deal with tough competition from Canon with the likes of 80D (and of course, the Nikon's own D7500, D500 and Nikon D3300 cameras) as well as a couple of different mirrorless cameras like the Sony A6500 or the Fujifilm X-T3, but despite its age, we believe that it has enough fighting spirit left inside its durable body to compete with all of those cameras at least on some level, with its price being the biggest differentiating factor when compared with the most of them. So, it all depends on what you're exactly looking for in your new camera; if it's the portability, it's time to switch to mirrorless, if it's a nicely balanced feature set that's priced fairly and will allow you to get great photos in all lighting conditions, than keep on reading as we're about to discover everything we can about the Nikon D7200 and all of the features that made it popular and gave Nikon the reason to continue on with the series despite the constant pressure from the many competitors coming from the mirrorless camp.
The Nikon D7200, like the most of Nikon's DSLRs that have been released in recent years, also features a 24-megapixel APS-C sensor, but there's more to its capabilities than it meets the eye. It lacks an optical low-pass filter, which will live it more vulnerable to more effects but will allow you to get the most out of those megapixels and quality lens you decide to pair with the camera (a fair trade-off to get more sharpness, if you ask us).
Pros
Built-in WiFi
NFC Connectivity
FullHD Max Video Resolution
Long Battery Life
Face Detection Focusing
External Microphone Port
External Headphone Port
Environmental Sealing
Timelapse Recording
2 Storage Slots
Top LCD Display
Good Low Light ISO
High Shutter Life Expectancy
Remote control with a smartphone
Magnesium alloy and Carbon fiber composite body elements
Cons
No Image Stabilization
No Articulating Screen
No Touchscreen
Heavy Body
Click to read the full Review
While it brings noise performance similar to all the other Nikon DSLRs (which are still one of the best performers in this regard compared to all the other cameras that also use APS-C sensors) it manages to raise the bar in terms of dynamic range and is considered to be one of the best devices out there in terms of coping with demanding scenes that bring a big disbalance between shadows and highlights (even when it comes to full frame and medium format cameras and that certainly says a lot about Nikon and their ability to get the most out of their sensors no matter their size).

On top of its ability to produce stunning images, the D7200 will also allow you to take a lot of control over your exposure thanks to its ISO range of 100-25600 (expandable to 102400), fastest shutter speed of 1/8000 sec (meaning should have no problems using lenses with fast apertures even in broad daylight or freezing any kind of movement or action), a built-in pop-up flash with a maximum range of 12 meters when used at an ISO of 100, the external flash sync speed of 1/250 sec and also, the ability to adjust the Exposure compensation in 1/3 and 1/2 increments and inside the +5 to -5 EV range. While these series of cameras were always about great image quality, they were also very capable of providing great focusing performance and excellent responsiveness no matter what you decide to use them for and the story is no different in the case of D7200. First, there's the 51-point AF system sensitive to -3EV and also including a total of 15 cross-type focus points (making it potentially a very good option for sports photography, especially because Nikon have also included their famous 3D tracking tech), two different burst rate options (a 6 fps mode and a faster 7 fps that adds an additional 1.3x crop factor on top of the 1.5x crop brought on by the APS-C sensor itself), better buffer depth when compared to the D7100, improved battery life and an overall snappier performance thanks to the more powerful Expeed 4 processor.

There's also the new Multi-CAM 3500DX II AF module on board (which is the one that is responsible for the better low light sensitivity) and also the already familiar drive modes like the Continuous low or high speed, Quiet Shutter Release and also the Mirror-up mode and they all add up to a camera that has all the necessary tools to cope with any kind of conditions that demand quick responsiveness, decisive and fast focusing performance and good capabilities for keeping the focus tight even in low light. Since the D7200 could easily be considered a flagship-grade camera for many of its features, its no wonder that it also has a body worthy of one. Not only is it made out of magnesium alloy and protected from the elements, but it also brings a familiar Nikon design (big grip, lots of buttons and dials and that red accent on the front), a fairly big optical pentaprism viewfinder with an accuracy of 100% and a 0.63x magnification in full frame terms, big and sharp 3.2-inch TFT LCD screen with a resolution of 1,228,800 dots (the sad thing is that it's neither touch sensitive nor placed on hinge so it could be tilted or articulated in any direction), built-in stereo microphones (as well as the headphone and microphone jacks for those that put a lot of importance on audio recording), Wi-Fi with NFC, mini-HDMI and min-USB 2.0 ports, two SD/SDHC/SDXC compatible memory card slots and also the ability to pair with Nikon's optional GP-1 GPS unit and the MB-D15 battery grip (even though most of you won't need one, considering how good the battery life is on its own).

We'll talk more about the Nikon D7200's body, controls, handling, usability, user interface and Wi-Fi related features in the very next section of this review but let us end things by mentioning what this camera can do in terms of video recording (especially for today's standards). We already know that it covers all the basics in terms of audio recording, but the rest of its features may not be to everyone's liking since Nikon (at the time of its release) were still trying to decide if they should take video capture on their DSLRs seriously or will they just marginally improve thing with each new generation. For this reason, the D7200 isn't a big step forward over the D7100 and won't be the first choice for any serious videographer out there since it lacks things like 4K recording, Focus peaking, Zebra patterns, aperture control during recording (yes, the old limitation of some Nikon's cameras that were lacking the necessary motor to gain control over it), but will be a good enough device for more casual users who are only shooting video occasionally thanks to its 1080p 60 fps recording (although with a 1.3x crop applied on top of it), flat picture profiles for easier editing, continuous AF functionality and the aforementioned dual SD cards slots (since they will allow you to always keep a backup of everything captured with the camera, which is a feature anyone would want to have on their device, no matter the manufacturer and the class).
Body and handling
If you've ever wondered how a nicely designed mid-sized enthusiast-oriented DLSR should look like, then the Nikon D7200 is a certain fine example of a design philosophy that just works. The first you want to make sure is done right when designing such a camera is to keep the build quality at a high level and Nikon have managed to do so with magnesium alloy construction, tightly assembled body parts, weather sealing gaskets where needed, anti-slippery materials and buttons/dials that feel just right when being pressed and offer decent feedback. It all feels very reassuring in the hand and oozes out the confidence that the D7200 will be able to handle almost everything you threw at it and survive even in the less flattering weather conditions. The grip on the front of the camera could be a little larger for this size of a DSLR, but most photographers will find it comfortable enough, especially if you pair it with the optional battery grip. We also like that Nikon have managed to keep the weight down as much as possible, since it's certainly not the heaviest DSLR around at 765 grams (including its battery) and won't be cumbersome to carry around, especially if you pair it with one of smaller primes like the Nikon's own 50mm f1.8 or the 35mm f1.8 lenses.
The button layout is the traditional affair for Nikon DSLRs and almost everything is easily reachable when you hold the camera in your hands or to your eye, but if you've never used one of the company's previous cameras it will take you some time to get used to that row of buttons located on the left side of the screen, which shouldn't be such a demanding task. The optical viewfinder found on the D7200 is large, bright and accurate (meaning it's a pleasure to use) and we can say mostly the same things about the LCD screen as well, with the exception of it not being touch sensitive (something that can traditionally be found on any camera released in 2018 and many others released prior to this year). All in all, Nikon have certainly done a very good job of designing a camera that not only looks powerful but feels the same way while being operated (you'll never want to go back to a simpler DSLR after you've used this one).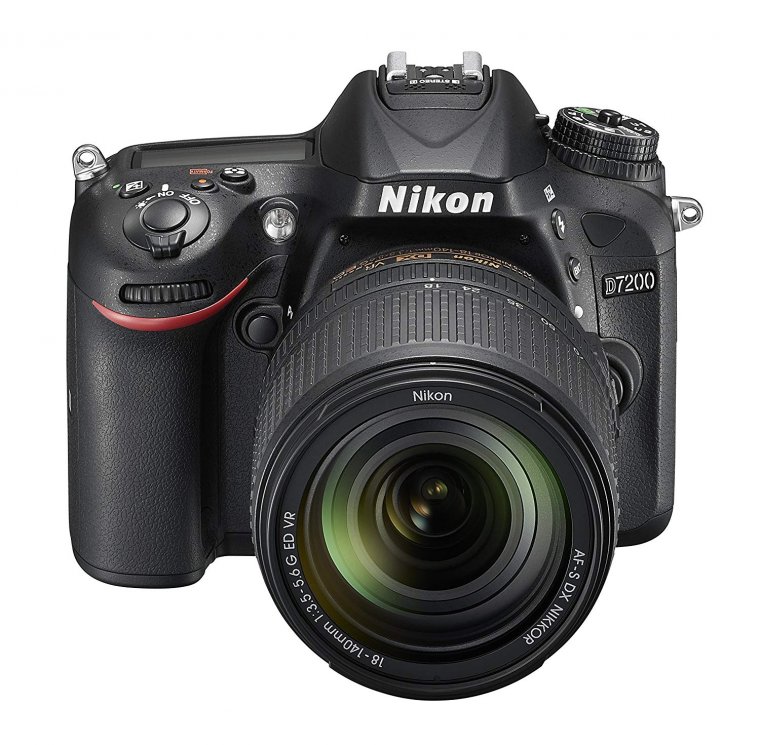 Now, as we always do in our reviews, we're going to take a look at camera body itself in more detail, pinpoint each of its important parts and explain what needs explaining along the way. The front of the Nikon D7200 holds the AF-assist illuminator/Self-timer/Red-eye reduction lamp, the sub-command dial, the Pv (it's used for enabling the depth-of-field preview) and the Fn buttons, the lens release button, the infrared receiver, the Flash and the BKT (it will take you to the necessary part of the user interface reserved for taking multiple photos with different exposure values) buttons and lastly, the AF-mode and the focus-mode selector combo. The left side of the camera is where all the different ports are located (microphone and headphone jacks, the USB and the HDMI connectors, as well as the accessory terminal used to attach the GP-1 GPS unit, the WR-1 wireless remote controller or the MC-DC2 wired remote control unit), while the right side is reserved for the NFC contact point and the dual SD card slots. All the ports and slots are hidden behind rugged and weather sealed protection covers and as long as you keep the closed you should have no problems at all with the likes of moisture and dust getting into your camera. Naturally, the battery chamber (for the EN-EL15 lithium-ion battery pack), tripod socket and the contact cover for the MB-D15 battery grip are all located at the bottom of the camera body.
The top of the Nikon D7200 is where you'll find the main mode dial (among all the standard modes, it also features two custom ones, the U1 and the U2) combined with the release mode dial and its locking mechanism, stereo microphones, a hotshoe port, a large control panel ( a secondary screen that will allow you to quickly view all your important shooting information more quickly than by looking at the screen on the back), the Metering mode/Format button, the Movie-record and the Exposure compensation buttons, as well as the shutter button coupled with the power switch. The D7200's rich control scheme and set of all the external features continues with its back, since this is where the optical viewfinder (and its obligatory diopter adjustment dial) and the LCD screen lie together with the Playback and the Delete buttons, a vertical array of controls that consists from the Menu, Help/Lock/White Balance, Zoom in/Quality, Zoom out/ISO and the i (or the quick settings) buttons, the AE-L/AF-L button and the main command dial, the multi selector/Ok button/focus selector lock combination, the Lv button which lies in the center of the live view selector (it will allow you to quickly switch between the stills and movie mode) and a lone Info button sitting right beside the little grill reserved for the single mono speaker.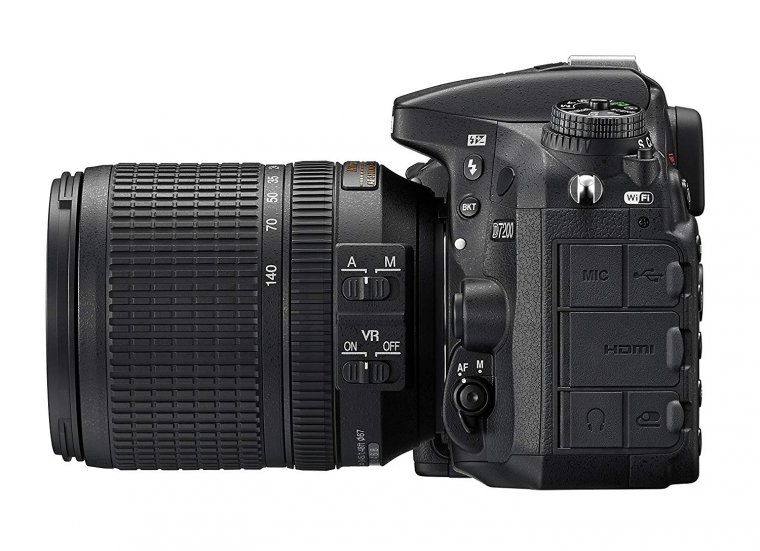 Unlike some other mirrorless cameras and DSLRs on the market, the D7200's navigation controller (or multi selector how Nikon calls it) can't be programmed to hold shortcuts to some of its functions, but it's a non-issue with this camera considering the fact that most if not all o them can already be found on the somewhere else on the camera body in form of dedicated buttons. So, other than the lack of a touchscreen (and an articulating one of that matter), the Nikon D7200 does more than enough to provide its potential users (be it the advanced ones or the more casual photographers) with enough buttons to give them the chance to use the camera without having to look at the LCD screen at all to adjust any important option. The user interface on this camera is the same one that you'll find on any other Nikon DSLR and thus the current Nikon shooters will feel right at home with it, while the rest of photographers will need to invest some time to learn how to use it to its full potential (since the menu systems themselves are jam-packed with different options to adjust and features to enable).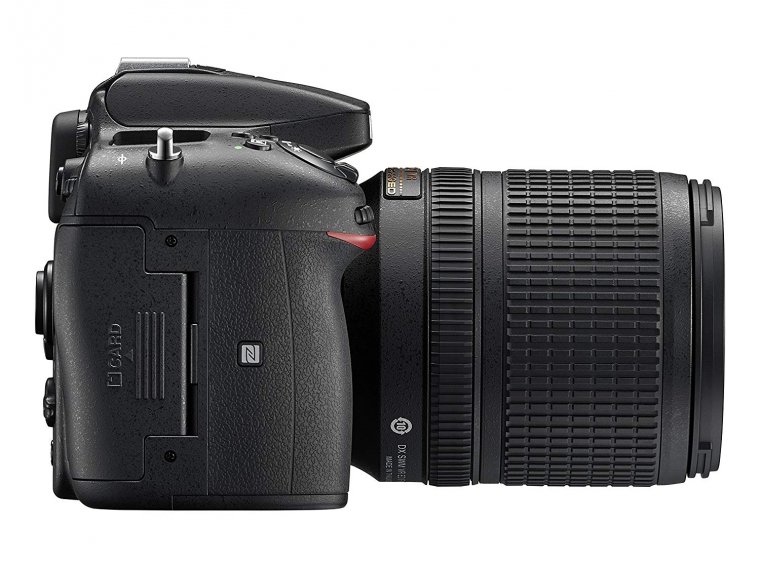 We like how clean the main shooting screen is and how easy it is to adjust any exposure parameters thanks to their oversized font in comparison with the rest of the interface and we also appreciate that Nikon took the job of organizing everything on the camera in a logical manner (something that some manufacturers are still trying to figure out even on more modern cameras). Now, we wouldn't be talking about an enthusiast-oriented DSLR if it wasn't equipped with a large number of helpful functions and modes, as well as enough room for customizing its controls and user interface, so let us mention some of the things we've discovered while exploring the D7200. The info button is used to show you all the important information on one screen (like the ISO, Shutter speed, Aperture, AF mode and so on), as well as more specific indicator for things like Wi-Fi connection, Exposure compensation, HDR, WB bracketing and so on, while the i button is here to help you bring up a special menu containing much of the same functions that you were able to observe using the info feature, but this time giving you the ability to change their values or turning them on or off.
Both screens will show different items depending on if you're shooting through the viewfinder or in live view mode. The D7200 also offers an extensive set of features that are related to bracketing or taking multiple shots like the White Balance Bracketing (in this mode the camera will take more than one image of the same scene, apply different White balance value to each of them and give you more options to adjust the color temperature of your image afterwards), Active D-Lighting Bracketing (you'll be able to take two or more photos with each of them having different strengths of the Active D-Lighting effect applied to them and thus get an image with more dynamic range) or the more straightforward Multiple Exposure option that will allow you to take two or three RAW images of different exposures and merge them into a single photo. We also like the User Settings options which allow you to set up your camera in a different way for each of the two available profiles and easily switch between them using the main mode dial, the Quiet shutter-release mode (it will enable you to take a single shot without the camera immediately dropping its mirror and choose when you want it to happen by for example moving away from your subject before doing so) and the all the options available for changing the function and the behavior of the OK, Fn, Preview and the AE-L/AF-L buttons, as well as both of the command dials.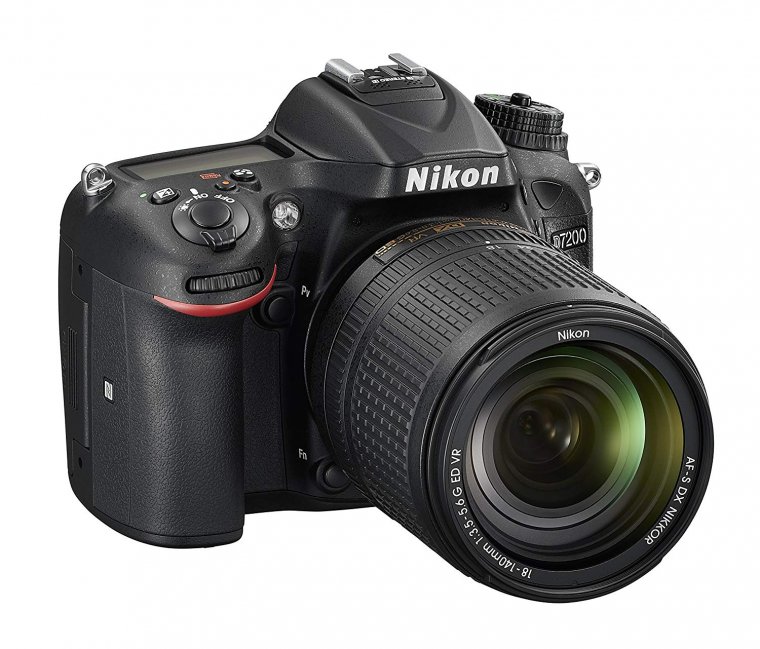 In the end, let us see if a DLSR from 2015 has enough going for it in terms of its wireless capabilities and does it compare to today's cameras in this respect. The first thing to take note of is the addition of NFC, which won't mean much for users of iOS devices (it is the limitation of the OS itself, not the camera), but will enable those who prefer the Android platform to establish the necessary connection between the Nikon and their smart device more quickly than using the more traditional methods of pairing. The application you'll be using to communicate with your smartphone or a tablet is the Nikon Wireless Mobile Utility and it will give you access to a wide array of different functions; you'll be able to view your photos on your smartphone's screen and download them to its memory, share them quickly with the rest of the world via MMS, e-mail or social sites, remotely control the D7200 and use your smart device's screen as an additional live view mode that will allow you to take photos in difficult angles (like macro work or self-portraits) or while the camera is on a tripod and lastly (and also change some settings) and lastly, use the GPS data gathered by your smartphone and apply that info to your photos so you can always know where they were taken and so you can organize them more easily on your computer.
There is one functionality missing on the D7200 that has to with Wi-Fi and that is the ability to wirelessly connect to a laptop or a computer, something that can only be found on Nikon's newer models of cameras. Some photographers will miss being able to wirelessly transfer photos to their computers, but the Nikon D7200 is such a capable camera even without this functionality that the majority of people won't be bothered at all by this little omission and will enjoy it for everything else it brings to the table with its build quality, advanced control scheme, easy to understand user interface, neatly organized menu system and a full set of features related to its communication with smartphones and tablets.
Autofocus and performance
Nikon has always done a pretty decent when it comes to creating enthusiast-level cameras with capable AF systems and one the product that has been criticized the most for its subpar focusing capabilities is the first in their series of D7xx cameras, the Nikon D7000. Luckily for them, they have acknowledged its issues and have put all their efforts into improving things as much as possible with the D7100 and they've done a really good job of upping the reputation of this particular line up. The D7200 is here to take that reputation even further by using the very same 51-point phase detect system, but also improving on a couple of important things that would make it even more stable platform to work with and set it as far away from the D7000 and its unreliable AF system (even though it was pretty advanced for a number of reasons at the time of its release and some of its important modes still remain to this day on many of Nikon's DSLRs).
Even though a lot of great cameras have reached the market since the D7200 first saw the light of day, it's overall focusing performance is still very good by any modern standards. Shooting still subjects is not a challenge at all for this camera and it even holds its own quite well in low light thanks to its sensitive focus points. It's also noticeably better at subject tracking than its predecessor and with the right lens and the combination of settings will allow you to get respectably high hit rate even for the most unpredictable subjects. It's the weakest point remains the live view focusing (something that can be said for even the best of Nikon's DSLRs out there) and that is because it uses the slower contrast detect AF system and it simply can't keep up with anything that moves (the lack of a touchscreen makes it even less useful than it already is). It is best to use it only on those occasions when the main phase detect system has trouble focusing accurately (which can happen once in a while) since it is more accurate by nature and will focus perfectly 99% of the time. So, if pair the D7200 with one of Nikon's professional lenses, you will be able to use it as your main tool for shooting sports and action, but only if you can live with a slower burst rate and a shallower buffer depth than those found on today's flagship speed-oriented cameras.
Alright, let us take a little time to look inside the menus and see what Nikon have included in regard to the different focusing modes that will allow you to take control over that capable 51-point AF system. There are three main ones: AF-A (the Auto-servo AF mode that automatically switches to continuous AF when it detects a moving subject in the frame), AF-S (Single-servo AF, which is the one you should be using most of the time and for shooting anything but the moving subjects) and the AF-C (Continuous-servo AF, which is the mode that will reacquire focus as soon as it notices any kind of movement or changes in your frame and as long as you're keeping the shutter button pressed halfway). Of course, the Manual focus option is also available, together with the usual magnification tool that will allow you to enlarge a part of your frame and get a better view of the details on your subject. As is the case with the majority of DSLRs on the market, the D7200 doesn't feature Focus peaking and the most practical way to use it would be to rely on its AF system rather play around with focusing manually.
There's also a total of four AF-Area Modes that you'll be able to choose from while shooting through the viewfinder and these are the Single-point AF (this mode will allow you to select any of the available 51 focus points and instruct the camera to only use that point to acquire focus), the Dynamic-area AF (it will allow you to select focusing zones that consist of either 9, 21 or 51 focus points and you'll be able to switch between them depending on how unpredictable and fast is the subject you're trying to capture), 3D-tracking (this mode will allow you to quickly track subjects that are moving in any kind of unpredictable manner and is one of the staples of Nikon DSLRs even to this day) and the Auto-area AF (an all Auto mode that will leave it to the camera to decide which focus points are to be used for any given situation) as well as another four areas only reserved for the live view mode: Face-priority AF, Wide-area AF, Normal-area AF and Subject-tracking AF (although they may sound useful on paper, considering how underwhelming the focusing speed in live view really is we would advise you to save your time and stick to the ones made for shooting though the viewfinder).
Nikon has also promised to bring some improvements to the burst rate capabilities over the D7100 and they have certainly delivered; this camera can now shoot at 6 fps with a buffer size of over 100 Normal or around 47 Fine JPEG images and almost 30 12-bit RAW files, at 5 fps and with a buffer size of around 17 photos when set to the highest 14-bit RAW quality and at 7 fps if you can deal with the added 1.3x crop factor. The battery life has also been improved and now sits at more than 1100 shots, instead of the 950 the D7100 was capable of achieving. This means that you won't have to bother investing into a backup battery pack, unless you are planning to stay away from any kind of wall socket for an unnaturally long period of time (shooting in the wilderness, desert or any other natural environment, for example).
Video features and quality
This is one of those cameras that market the transition for Nikon from being a camera manufacturer strictly focused on the stills side of things to become one that finally decided to put more effort on the movie mode and everything that goes with it. We still wouldn't consider the D7200 to be the direct competitor to the best video recording hybrids on the market (like the Panasonic GH5 or the Sony A7 III), but it should serve the less demanding professionals just right with its decent capabilities and features. If you're not in need of 4K recording, then the 1080p 60 fps recording will be fine for most use case scenarios (unless you're planning shoot any videos that will require the use of wide-angle lenses, since you'll be required to drop the framerate to 30 fps to avoid the 1.3x crop factor that is being applied to 60 fps footage). You'll also be able to manually control your exposure and audio levels while recording, but with the aperture value being locked at the beginning (meaning you'll only be able to change it if you switch from live view to the viewfinder and not during capturing your videos). There's also no electronic or hardware stabilization of any kind included, so be sure to invest in a set of lenses that have it built in or learn to carry around a tripod or a gimble with you anytime you plan to do some serious work.
Luckily for lovers of high quality sound, the Nikon D7200 is equipped both with both the headphone and the microphone jacks and will allow you to adjust both of their levels to get the perfect audio recording experience and you'll also be able to use the included stereo microphones (which are pretty decent in their own right) if you don't plan to invest in any additional gear. Those that like to post process their videos after recording them should also be happy with the addition of the Flat Picture Control profile, which will give them better dynamic range and a lot more room to adjust the colors to their liking without having to deal with those added artifacts and noise that would appear if you were editing regular footage. Continuous AF is also available and a little faster than the rest of the traditional live view AF systems we are used to seeing on the majority of DSLRs, but it's still not accurate or stable enough for any kind of professional use and we would recommend sticking to manual focus when it comes to capturing anything of big importance. We would also like to see a touchscreen being included since we love having the ability to touch the screen to focus, but we are not surprised that it's missing here considering how old school the live view focusing system really is. All in all, there is a number of limitations present on the D7200 in terms of its video recording, but if you can learn to live with those you will be able to capture some nice looking videos, even in more demanding conditions thanks to the low-noise sensor.
Image quality
If you aren't interested in the D7200 because of its build quality and controls or its performance or its battery life, then you're most certainly looking into purchasing it for its ability to capture excellent stills in low light and to easily deal with any high contrast scenes with is thanks to its extremely good dynamic range (which is still a good reason to purchase a Nikon DSLR or a mirrorless camera even in 2018). You'll also get a lot of resolution in your photos if you pair the camera with a decently sharp lens and quite natural and laid back processing if you stick with shooting JPEGs.
Diving in to the Picture Control menu will also allow you to tweak the processing to your liking with the help of the Standard, Neutral, Vivid, Monochrome, Portrait, Landscape and Flat styles which can also be individually customized using the Sharpening, Clarity, Contrast, Brightness, Saturation, Hue, Filter Effect and Toning parameters. You'll also be able to create custom profiles, get more balanced exposures with the help of the D-Lighting feature and get a lot more detail in both shadows and highlights thanks to the included HDR mode. Special Effects like the Color Sketch, Minature Effect, Selective Color and Silhouette are also available for those that like to be more laid back with their photography and like to experiment a lot.
Conclusion
The Nikon D7200 is a great example of a camera of how a camera that was made right from the very beginning can stand the test of time and compete on the market even three years after its release. It still has one of the most capable APS-C sensors around (especially when it comes to noise performance and dynamic range), great build quality and handling, an advanced control scheme, large and accurate viewfinder, excellent battery life, very respectable AF system and continuous shooting capabilities, a lot of control over JPEG processing and more.
It is somewhat lacking on the video recording front when compared more modern cameras (no 4K, Focus peaking, Zebra patterns, articulating touch screen, image stabilization or fast focusing), but those people that are primarily shooting photos and want to be able to occasionally capture full HD videos of respectable quality will be very satisfied with the D7200 as a whole and will be able to save some money for a nice lens instead of spending it all on of the more recent models.
The following two tabs change content below.
An amateur photographer, songwriter, musician, computer and technology geek and an occasional comedian, I'm a little bit of everything. I always aim to pursue things I'm passonate about and try to look on the positive side of things whenever I can. My mission is to wrap my articles in that aura of positive energy and keep a healthy balance between being serious about my work and spicing things up with a little fun now and than. After all, life's a game and there's always a different way to play it.