Nikon D500 Review: Keeping up with the latest trends!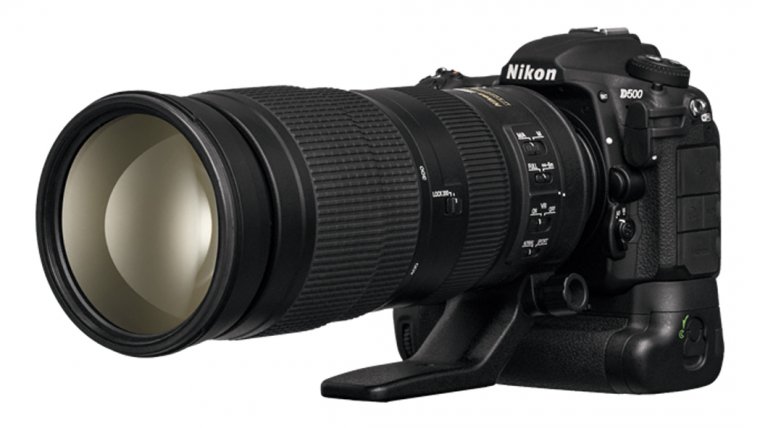 Nikon D500 Review: Keeping up with the latest trends!
www.sleeklens.com
Well, these are surely an exciting time to be an APS-C camera user as more and more impressive cameras are popping out on the market. It's no secret that the mirrorless cameras are slowly overtaking DSLRs as they becoming more and more capable and a better purchase for many people who grew tired of using bulky cameras just to get good looking photos or decent performance. For those who still like to rely on their DSLRs, Nikon released a real treat in form of Nikon D500. This is a flagship camera in every way possible and it aims to be the best APS-C DSLR around. It claims to be fast, with great autofocus, builds quality and autofocus. These are certainly some very bold claims and the D500 has some big shoes to fill. It also looks like Nikon is going after Canon's 7D Mark II and trying to beat it in every way possible. Is this really the all-around best DSLR that will please everyone from portrait and landscape to sports and action photographers. Judging by the specs sheet it looks as it could be very capable in video department as well. Let's see if all of these hold true and do we really have a real beast and the one of the best camera in our hands?
Now let's see what really makes the Nikon D500 such an exciting camera being two years ahead of Nikon D5300 in the first place. We should start with the heart of the camera, its sensor. It comes with a 20.7-megapixel APS-C sensor, a newly developed one found only in the D500.
One would ask themselves why the reduction of megapixels when Nikon already have 24-megapixel APS-C sensors for years now, but we believe it has to do with the speed of the camera and allowing it to shoot even faster without having to move as many data. This is also helped by the very powerful Exspeed 5 processor that is also found in Nikon's flagship camera the D5.
Pros
WiFi Capable
NFC Connectivity
Articulating Screen
Weather-sealed
Timelapse Recording
Long Battery Life
4K Video Recording
Touch Screen
Bluetooth Connectivity
Cons
No Image Stabilization
Heavy Body
Click to read the full Review
The burst speed in question is an impressive 10 fps. The ISO range is also very wide and ranges from 100 to 51200 (expandable from 50 to a whopping 1640000). The AF system is another impressive aspect of the D500 and it's a 153-point phase detect AF module with 99 cross-type points. Together with the new 180,000-pixel RBG metering sensor, it should bring great tracking performance in any situation and we can't wait to test it out. On the hardware side of things the D500 sports a durable weather sealed magnesium alloy body with an impressive 100% accurate 1.0x magnification viewfinder and a 2,359,000 dot 3.2 TFT LCD touchscreen. It also comes with integrated Wi-Fi with low power(LE) Bluetooth and also a USB 3.0 compatible port, headphone and microphone jacks as well as a mini-HDMI port. It doesn't seem underequipped when it comes to video either with support for up to 4K video recording at 30 fps or 1080p at 60 fps.

So, yes, judging by the specifications alone the Nikon D500 really does seem like a somewhat ultimate camera no matter the way you look at it. Because this is a review, we will dig deep to find out everything we can about this camera before we pronounce it to be a good product that's worth your hard-earned money.
Body and handling
As you would expect from a successor to the old and popular Nikon D300S the D500 is a rather large camera. It's made out of magnesium alloy and weighs a hefty 860 grams. This is not a bad thing by any means as this is a camera that was built to last and the added weight also helps for those who will be using large telephoto lenses that would otherwise disturb the balance between the lens and the body. The need for the larger body also arises to accommodate all the ports, buttons and dials that professional cameras usually have in large numbers. The story is the same with the Nikon D500.
Let's start by taking a look at the top of the camera. On the left, you'll find the main mode dial which in addition to different shooting modes also comes with four buttons as well and these are WB, Mode, Qual and Exposure buttons. On the right, you'll find the information LCD, ISO, exposure compensation and direct video record button as well as the shutter button that doubles as an On/Off switch. By taking a look at the left side of the camera you'll find all the ports and the AF/M switch. On the right side, you'll find the battery door that also holds the dual SD card slot. You can use either standard SD cards or the newer and faster XQD cards. It's a nice touch from Nikon to follow the new standards and the increase in requirements in speed because of the 4K video recording and the very fast burst rate that also benefits from a fast card.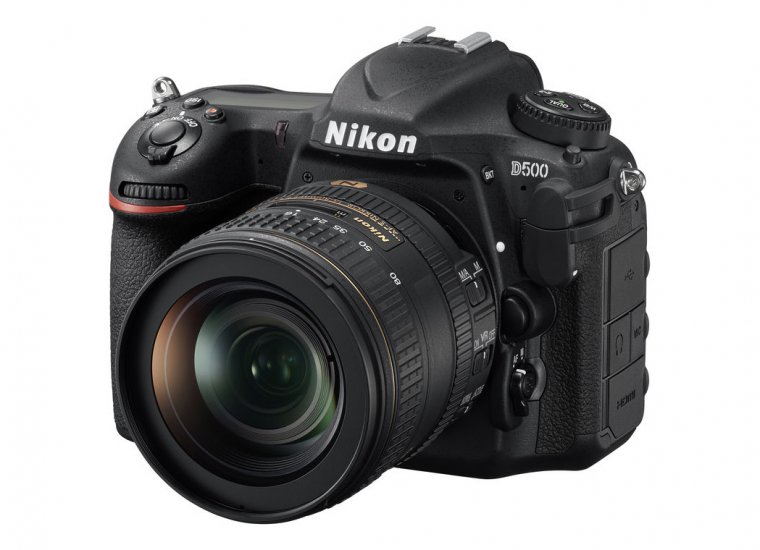 Things get really interesting when we take a look at the back of the camera. To get the manual controls out of the way, you'll find a usual button and dial arrangement for an enthusiast Nikon camera. On the left side of the screen lies a total of 8 different buttons and one of them is a customizable Fn2 button. On the right, you'll find a navigation joystick, Live view switch, AF joystick, exposure dial and some additional buttons. That really a very large amount of buttons for any camera. We shouldn't forget to mention that all of the buttons are backlit and very easy to use in the dark because of that. We still can't understand why such a feature is still reserved for the most expensive DSLRs and cameras and why it isn't part of every camera.
Now, we can't talk about this camera without mentioning its screen and its viewfinder. They are both very impressive units and Nikon really went all out with them. It's rare to find a 100% 1.0x magnification viewfinder and a tilting 2,360,000 dots touchscreen on any camera up to date. This really shows how serious Nikon are about the D500. The menu system is very well optimized for touch screen use and it pretty much feels like your using your smartphone when you are swiping around it. The UI itself is a classic Nikon UI and that means that no user should have any trouble learning their way around it. Inside it, you'll find many different options and advanced settings and one of the most impressive is the menu where you can customize the functions of all the eight buttons located on the left side of the screen. Another interesting feature you will find by digging around the menus is the Automated AF Tune. This option allows you to fine-tune the autofocus of any lens and thus resolving back/front focusing issues that plague some lenses. Now, you can also adjust it on the fly while you're in the live view mode by holding the AF/MF button and the direct REC button and the camera will automatically attempt to fine tune the AF by comparing your focus attempt with the camera's assessment using its phase-detect AF system. You might think it's a gimmick, but in practice, it actually works quite well and we recommend you try it yourself if you suspect your lens is having AF problems.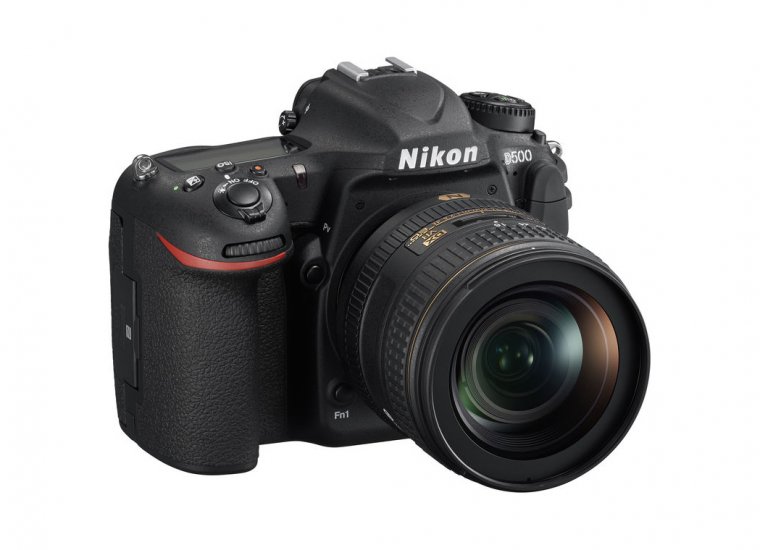 The Wi-Fi features on the D500 also require a special mention because this is one of the first cameras that comes with both the Wi-Fi and Bluetooth integrated into the body. Nikon calls this kind of dual communication SnapBridge and their plan is for it to became available on almost all of their cameras, even on the Coolpix range of compact cameras. The idea behind using Bluetooth is to save you data if you don't have a good data plan or for some reason, you can't get a good enough connection but you still want to backup your photos to your phone. It's a good idea, but the implementation is still not good enough as the transfer speeds are too slow to transfer 20-megapixel images in a decent amount of time. For now, the only reasonable use case scenario is to use it solely to transfer 2MP versions of your photos which are here to be used and posted on social sites.
Other than that, the Wi-Fi implementation in the D500 is pretty ok. You can do all the usual thing you would expect from a camera, but the remote control is too limited for our taste. It lacks any kind of advanced manual controls and is as bare is it gets. We hope that Nikon brings those features in the future updates as this is something that should be included from the day one on a pricey camera like the Nikon D500. So, other than the mediocre Wi-Fi implementation everything else on the D500 is on the highest level of functionality and quality, so there are no major disappointments here, as expected.
Autofocus and performance
If we had to pick one of the biggest selling points of the D500 it would have to be the autofocus system. It's the same AF system found in Nikon's flagship camera, the D5. This sounds very promising right from the beginning as it is quite rare to find Nikon or Canon using the same AF system from their best full frame camera on an APS-C one. To get the technical aspects out of the way, it's a 153 point phase detect system with 99 cross type points. All of these points are spread very wide across the image frame, something that will surely benefit focus tracking performance.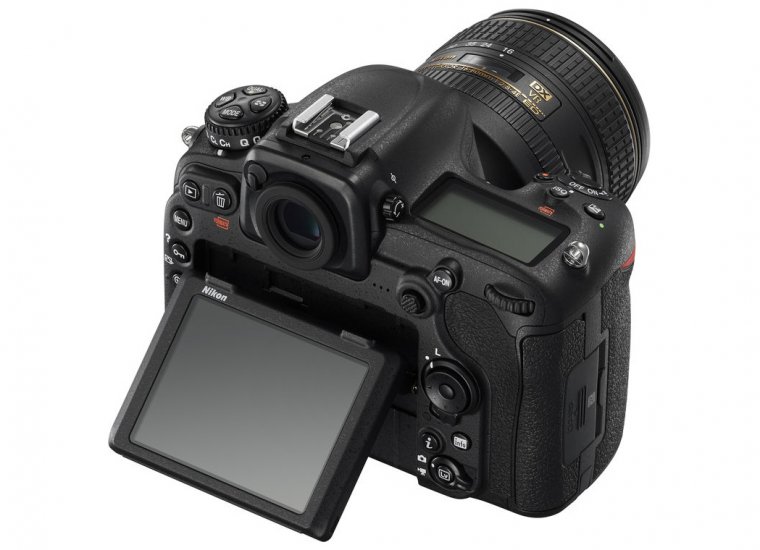 As you would expect, you get a wide array of different AF area selection modes. Single point lets you choose one from a maximum of 55 available AF points and is best to be used for taking photos of static subjects. X-Point Dynamic Area lets you do the same in addition selecting an x amount of points around the selected point if the camera deems it necessary and it can be 25, 72 or 153 points. Group Area AF lets you select a group of points and let the camera track the subject that it thinks is hardest to track or has the least predictable behaviour. 3D Tracking lets you select one focus point with which you want to track your subject and then automatically tries to follow that subject using that point and the surrounding ones if the need arises. Lastly, there's the Auto-area which is just an automatic mode. It's no surprise that this kind of combination of powerful hardware and features performs admirably and reliable in every situation. The performance is top notch no matter the lighting conditions as the 15 of AF points have the ability to focus down to -3EV and center point can go even lower than that at -4EV.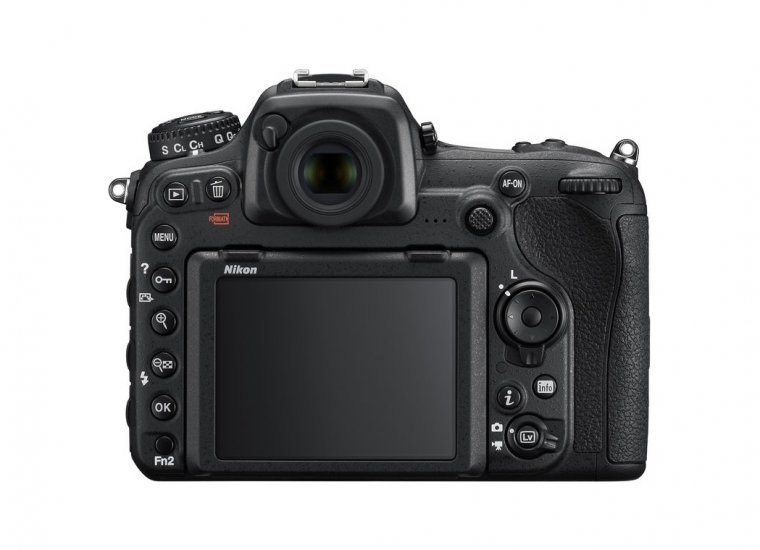 So, if the AF performance is on the top of your list of camera features, don't hesitate to take a good look at the D500. The same can be said about the general responsiveness of the camera, it's great no matter the way you look at it. The 10 fps burst rate is also very impressive and goes well with the nature of this camera as a device that is focused on speed and reliability. You can also shoot up to an astounding 200 shots before the buffer fills. Battery life is also something to be praised. Getting a battery life of 1240 shots on a DSLR that's not the size of a brick is something you'll find only on rare days when all planets align just the right way for a product like that to pop out somewhere. It's great when a company makes something so good and flawless that you can come to a conclusion very fast without having to weigh all the pros and cons. This is how we feel about the performance of the D500, simply put, it's flawless.
Video features and quality
The Nikon D500 is primarily a stills camera, but it's isn't underequipped in the video department as some of you might expect. The headline feature here is the 4K recording support. It's recorded at a high bitrate of 122 Mbps and is of very good quality, but there is a slight drawback here and that's the crop factor. This is not the first DSLR with a 4K recording that comes with this limitation, but it's even more pronounced on the D500 as it's an APS-C camera and already comes with a crop factor of its own because of the smaller sensor size. This will be a limiting factor for those people that planned to shoot some landscape work that requires a very wide field of view, but on the flip side, the wildlife and sports videographers will benefit from getting more range from their existing lenses. You can always stick to 1080p if you are bothered by this limitation and you'll be happy to know that the footage recorded in this resolution also looks rather well.
If you are serious about your audio you will also like the inclusion of both the headphone and the microphone jacks as well as the manual microphone adjustment control. There's also a flat picture profile to help you with getting the most out of dynamic range in post processing and of course a full range of manual controls available. The D500 may not the be 4K recording powerhouse and those have some limitations, but it's completely usable for some semi-professional work if you can learn to get around its shortcomings.
Image quality
While it may not be a megapixel monster, the D500 still offers impressive image quality. As usual, if you want the purest looking images, stay away from JPEGs as they tend to come out a little over sharpened and the noise reduction can become too aggressive at times. Colors are very pleasing though. If you stick with RAW you will get one of the best performing APS-C cameras to this date, especially in low light conditions. The same can be said about the dynamic range, which is class leading like on many other Nikon's cameras to this date. Again, we are left with simple and no-brainer conclusions, the D500 simply rocks in the image quality department.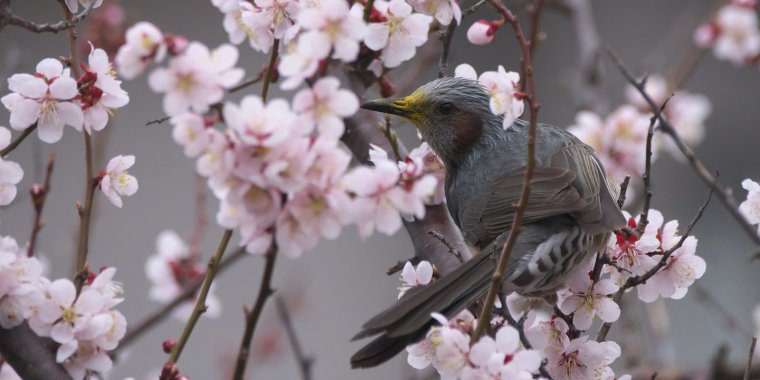 Conclusion
It seems that our dream of a perfect APS-C camera has slowly become a reality. The Nikon D500 is one of those rare cameras that have many strengths and no obvious flaws. This camera only has two of those, cropped 4K video and mediocre Wi-Fi functionality. Those are very quickly overshadowed by the great image and video quality, solid body construction and the sheer amount of manual controls, impressive autofocus system and overall performance, outstanding battery life and a maximum burst rate of 10 fps with a very deep buffer. We should congratulate Nikon as it is a real achievement to create such an outstanding device that has no real compromise to it and excels at everything and anything you can imagine. This is the Nikon D500, a new king of APS-C DSLRs.
The following two tabs change content below.
An amateur photographer, songwriter, musician, computer and technology geek and an occasional comedian, I'm a little bit of everything. I always aim to pursue things I'm passonate about and try to look on the positive side of things whenever I can. My mission is to wrap my articles in that aura of positive energy and keep a healthy balance between being serious about my work and spicing things up with a little fun now and than. After all, life's a game and there's always a different way to play it.