Nikon D3300 Review: Your First Nikon Camera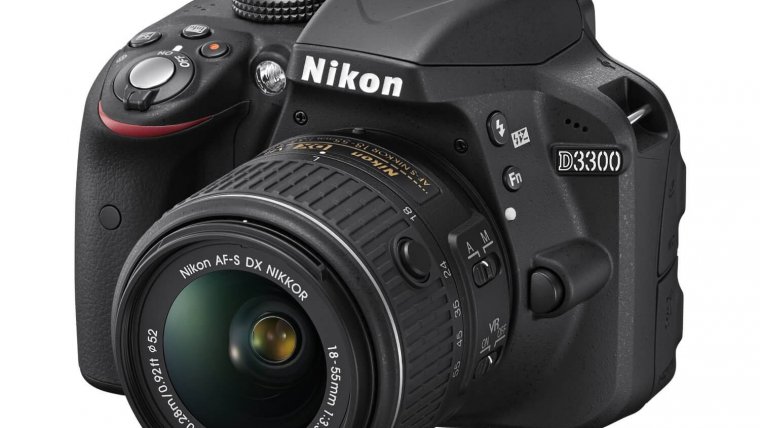 Nikon D3300 Review: Your First Nikon Camera
www.sleeklens.com
Every once in a while we stumble on a product that hardly has any competition in its class or at its price point due to having so many good features to its side and doing so many things right. More often than not, it turns out to be an entry-level camera or a very competitively priced mid-range offering. The story is the same this time around as we have a budget DSLR on our hands, the Nikon D3300. Since the release of its successor, the D3400, D3300 is not the newest camera in the lineup anymore, but in a way, it's even more relevant today than it was before because of its reduced price. So, we can say that D3300 is not the best but maybe it can be considered one of the best Nikon cameras because of its good features and being budget friendly.
Despite being released in 2014, it still has a feature set that should satisfy its target audience even 3 years after its release. It comes with a very capable APS-C sensor which has just a bit bigger sensor than Nikon D500 has, a decently well-made body with a simple and easily understandable control scheme, a 3 inch LCD with very wide viewing angles, a very usable optical, viewfinder, decently fast AF system, very good burst rate and a movie mode that could easily fit on a lot more expensive DSLR. It's certainly not a camera that's suited for power users, but amateur photographers looking for an affordable camera to take high-quality photos with and beginners just learning their way around photography will certainly find a lot of good features in its arsenal.
We'll start this quick rundown of the most important specs with the heart of the camera; its imaging sensor. The one build inside of the D3300 is a variation of Nikon's familiar 24-megapixel APS-C sensor, which has proven time and time again to provide excellent image quality and one that has already put the D3200 at the very top of the list of entry-level DSLRs because of its ability to give you great looking images. What's new about the D3300 is the addition of a more powerful Expeed 4 processor, which can also be found in the more expensive D5300. Other than better noise performance, it also brings improvements in ISO range (which is now increased to 100 – 12800) and faster burst rate, which is now 5 instead 4 fps found on the D3200.
Pros
Light Body
FullHD Max Video Resolution
Optical Built-in Viewfinder
Face Detection Focusing
Long Battery Life
Cons
No Wireless Connection
No Image Stabilization
No Articulating Screen
No Touch Screen
No Environmental Sealing
No AF Micro Adjustment
Click to read the full Review
These are some really nice improvements and surely puts the new camera a notch above the older one. The AF system remained unchanged as it's the same 11-point (1 cross type) phase detect system found in its predecessor. Why it doesn't sound very impressive by today's standards, we are sure that it will provide a level of performance that will satisfy the type of users this camera is targeted at. We wouldn't expect any miracles in terms of subject tracking or shooting fast moving action, but we are certain it will perform the less demanding tasks with relative ease.

The D3300 also doesn't sound underequipped in terms of body features; at least for its price point. You will get a solidly build body, an impressive pop-up flash unit with a range of 12 meters at an ISO of 100, a 3 inch 921,000 dot LCD, a 95% accurate optical viewfinder with a magnification of 0.80x, a mini-HDMI port and also the necessary ports to connect the optional GPS and Wi-Fi units. It would be nice to see a touch enabled screen and also Wi-Fi to be built inside the body, but we understand that some sacrifices had to be made to be able to keep the price as low as it already is and make the D3300 Nikon's cheapest DSLR.

There is one thing about the D3300 that sounds like a feature that would be found on a more expensive DSLR and that its video mode. Instead of only getting the basic 1080p 30 fps mode, Nikon decided to go one step further and also equip this camera with a 60 fps mode, which is certainly something that videographers on a tight budget will appreciate. If you're serious about sound quality during recording you'll also be happy to know that the D3300 also comes with a microphone jack. There's no headphone jack thought, but that's to be expected for this class of camera. It does feature continuous autofocus during recording, which is another positive thing.

So, in a nutshell, the Nikon D3300 looks every bit like a camera we expect to see in this price bracket, but that doesn't tell the whole story about it. We strongly believe that it has a few features that put it slightly above a traditional entry-level DSLR and this is what really makes it sound like a compelling purchase. But, enough of the introductions, it's time to start the proper review and kick things off with a detailed look at D3300's body and all of its features and different functions.
Body and handling
What's always interesting about DSLR camera, in general, is how well they are usually built, no matter their price point and position on the market. The same goes for the Nikon D3300. Despite being an entry-level offering, it doesn't feel cheaply made at all and looks like it could handle everything you throw at it, as long as its within reason. It also fits comfortably in the hand due to its traditional DSLR shape and very easily manageable weight of 430 grams, which isn't much at all for this type of a camera. It has a pretty standard layout of physical controls and all of them should be instantly familiar to a DSLR or a Nikon user. While not giving away the best feeling in terms of feedback when being used, they certainly don't feel bad at all and this certainly makes the D3300 a camera that's easy to use and also easy to carry with you.
Now, as is the tradition, let's take a short trip around the camera body and see what it really holds. On the front, you'll find nothing else but the focus assist light and the lens release button; there are no fancy buttons or dials to be found here. The right side of the camera holds the SD card slot, while the left one holds all the available ports as well as the accessory terminal. As is the case with most of DSLRs out there, the battery compartment is on the bottom of the camera. Looking at the top reveals a hot shoe, one mono microphone, the main mode dial, a shutter button that also doubles as a power switch and lastly, three buttons; Move, info and Exposure compensation. On the back, we find the AE-L/AF-L button and the back-control dial located to the right of the viewfinder as well as two arrays of controls that are found on each of the sides of the LCD screen. To the left lie the Playback, Menu, Zoom In, Zoom Out and "I" buttons, while on the right we find the Live View, Drive and Delete buttons, as well as the main navigation joystick with an Ok button inside of it. So, there are no surprises here, the control layout is exactly what we've expected from an entry-level Nikon camera and that's certainly not a bad thing. This is the kind of balance we like to see on a camera that was meant to be a product that's easy to use and easy to learn to work with.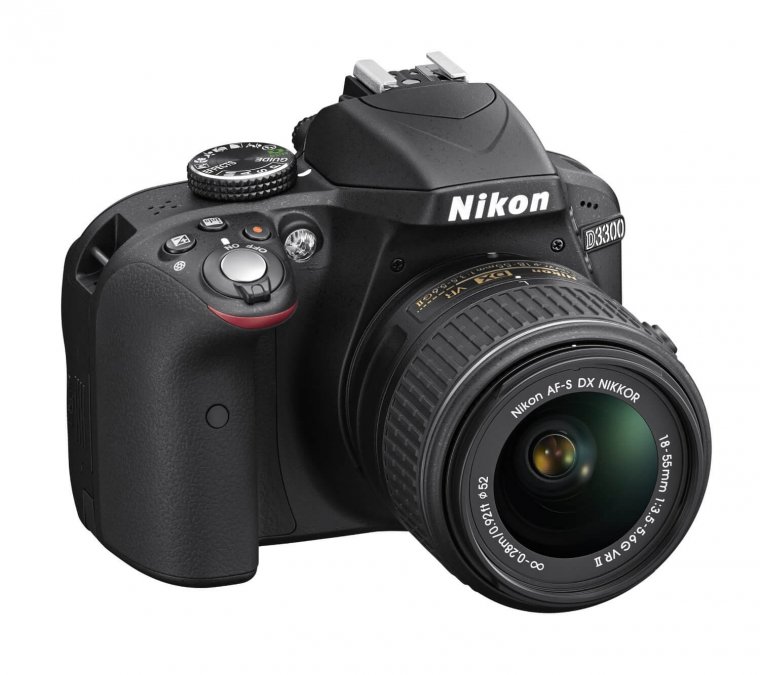 The user interface and the menu systems are also a classic Nikon affair. Everything is organized well, easy to navigate and easy to read. We believe that there isn't a type of user out there that shouldn't be able to easily get a grasp of this camera and learn to use it pretty quickly. What also helps a lot is that Nikon has always put a lot of focus in giving you plenty of aid when it comes to discovering what your new DSLR is capable of and how you can make the most out of it. The first mode you should check out if you consider yourself to be a beginner is the Guide mode. It gives you a simplified menu which contains the main things you can do with your camera; Shoot, View/Delete, Retouch or Set up. When selected, each of these items will guide you through a series of menus that will help you decide the exact thing you currently want to accomplish with your camera and help you understand the entire process it takes to reach your end goal. After the Guide mode, you can go one step further and switch to the Scene mode, which will let you choose your own predefined settings to shot with depending on your situation and thus teach you about different lighting conditions that you need to be aware of. When you're ready to take more control of your photography you can choose one the traditional shooting modes from the main dial, including a fully manual one. If you want to change the look of your photos directly from the camera and give them a different feel, you can either choose one of the predefined Special Effects (Night Vision, Super Vivid, Toy Camera Effect, Color Sketch and so on) or dwell into the Picture Control and adjust parameters like Sharpening, Contrast, Brightness, Saturation and Hue. If you don't want to adjust those by yourself and you still want the look of your photo to be more suited for the current scene, then you can choose from modes like Neutral, Vivid, Monochrome, Portrait and Landscape. What you won't get are many customization options a more advanced camera body would give you, which does go in line with the type of audience this camera was intended for.
Lastly, let's examine what the D3300 offers in terms of Wi-Fi functionality. This brings us to one of the biggest gripes we have with this camera and that's the fact that it doesn't offer built-in Wi-Fi and instead relies on a separate accessory to offer you wireless communication. While the said accessory isn't an expensive investment, it does break the immersion just a little. On the positive side, it does bring you the usual functionality like the ability to transfer images to your smartphone (it can also do it automatically after you take a photo) or remotely control your camera. All you need is to download the Wireless Mobile Utility application and you're good to go. So, depending on your needs, it may be a hassle for you to carry with you a separate piece of gear just to gain wireless functionality, but on the other side, it won't bother you at all if you're only using Wi-Fi occasionally and you'd rather have a lighter camera instead. Other than this slight hiccup, the D3300 sports an admirable amount of quality features that make it a camera that's easy to set up and to use, which is always a virtue for a low-end DSLR.
Autofocus and performance
We've already mentioned that the Nikon D3300 comes with a basic 11-point phase detect AF system and that it fits it, class of a camera, pretty well. When the time came to assess its performance and overall usability, we have to say that we were pretty surprised with the results. The D3300 had no problems focusing during daylight or in dimly lit conditions, as long as we weren't shooting something that is moving in a fast and unpredictable manner. There was some focus hunting in low light, but it was still better than we expected from such a low priced DSLR. Subject tracking performance was nothing to write home about, but you will be able to capture a decent number of photos of your family and friends in motion if they aren't doing anything too crazy. What we are actually trying to say is that the D3300 turned out to be a pretty capable low budget camera when it comes to focusing and should suit you well in all but the most demanding situations. We were also surprised to see a healthy amount of different AF modes to be available on the D3300. Your main modes are the AF-A (Auto-servo), AF-S (Single-servo), AF-C (Continuous AF) and of course, Manual focus mode. You can also choose between four Focus Area modes: Single-point (which is best for stationary subjects), Dynamic-area AF (which is for the opposite use of Single-point AF, meaning it's for those subjects with more unpredictable movement), 3D-tracking (which automatically decides how much focus points are necessary to track a subject and tries to keep them on it for the duration of its movement) and lastly, Auto-area AF (your traditional automatic mode). What mostly sets the D3300 apart from some more advanced cameras is autofocus during live view, which is accurate, but very slow thanks to it only being a contrast detect system and you should only rely on it in situations where you don't need quick focusing and you absolutely need to shoot in live view.
We were quite pleased with how the D3300 performed during general use. It shows the kind of performance that we expect from a DSLR, resulting in a consistent and reliable experience, which is something that every user out there will surely appreciate. This is one of those things that we absolutely love about DSLRs and that's the fact that almost all of them exhibit very good performance, no matter their class or price point. The D3300 is also an excellent performer when it comes to the speed of shooting; at least for an entry-level camera. If you're shooting in JPEG it can easily sustain the 5 fps burst rate for well over 50 images until it needs to slow down. The performance isn't so impressive when taking RAW files as you'll only be able to get around 7 photos before the shooting speed slows down to around 3.5 fps. Since this is a budget oriented DSLR, it's still great to see that it comes with a burst rate that at least very useful when shooting JPEGs. Battery life is another great thing about this camera. If you are careful not to take too many pictures using the LCD screen and you rely mostly on the viewfinder, you can easily reach its rated endurance of around 700 shots. All in all, we were quite pleasantly surprised with everything the D3300 offers in terms of performance. It's AF system may sound outdated, but it still performed very well in most of our tasks and showed us that AF points don't always tell the whole story. We were also quite pleased with the performance in general and with a very large buffer size during a burst of JPEG images. Lastly, the battery life is certainly one of the best we've seen on a camera of this class, meaning that the D3300 could last the more casual user for days of the shooting until their required to charge it.
Video features and quality
Despite it being a budget DSLR, we can say that we're very pleased with D3300's movie mode and everything that it offers in terms of features and quality. While no one in the right mind should expect to see the 4K recording on an entry-level DSLR released in 2014, it is also surprising to see a 1080p 60 fps mode. What's also great to see is a microphone jack, since too many cameras rely only on their integrated microphones and the level of quality they usually provide is not even close to the one you can get with an external microphone. The D3300 by itself comes with one mono microphone, which isn't very ideal when shooting a professional video and it's good that this can easily be remedied with the use of an external one. Manual exposure is available, but with the usual limitations that plague most of Nikon's DSLRs, like the inability to change the aperture during recording. Autofocus during recording is available, in both single-servo and full-time modes. You can also choose your focus area between four available options: Tracking, Face Detect, Normal and Wide area. In general, focusing performance is good enough to give you usable footage most of the time, but don't expect to use it for any critical work, because it's not fast and reliable enough to rely upon 100 percent of the time. The quality of videos you can expect to get with the D3300 is pretty good. There aren't the sharpest 1080p videos around, but still better that we'd expect from an entry-level DSLR. Noise levels are also low up until the highest ISO values and dynamic range is also decent, but not as good as what you get when shooting stills. Overall, as we declared in the beginning of this section, Nikon have really managed to put a very usable movie mode on a budget priced camera and that surely puts the D3300 in a league of its own.
Image quality
One of the things we weren't surprised about is the D3300's image quality and that's because we know its sensor inside and out. If you've never owned a Nikon DSLR before and you aren't completely aware of its capabilities, then you should only know that their sensors are easily one of the best performers around when it comes to their imaging prowess. This means that the Nikon D3300 punches way above its class here, as its able to surpass most of its competition in this regard.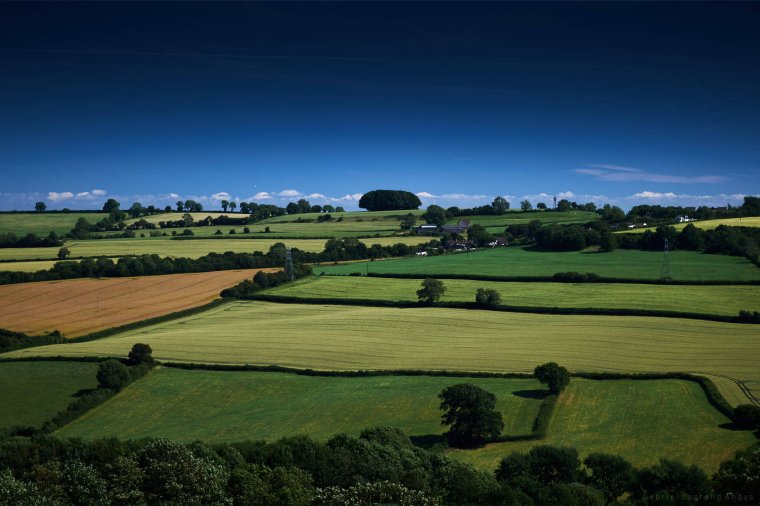 Photo courtesy of Gabriel Angus
You can expect to get sharp and detailed photos, with great colors and mature JPEG processing. Great noise performance and dynamic range are still present here, as they are a trademark of Nikon DSLRs. You don't get the exact same performance of the upper tier Nikons, but it's still an excellent performance nonetheless. When shooting in low light, you can easily get usable results up to an ISO 3200 without much sweat and at 6400 with some well-applied noise reduction in post processing. The wide dynamic range that you'll get at your disposal allows you to get the right exposure in tricky lighting situations most of the time without the usual caveats of clipped highlights and noisy shadow areas. This especially holds true when shooting in RAW, so it's certainly recommended that you move away from JPEGs as quickly as possible if you want to experience the true potential of your Nikon DSLR.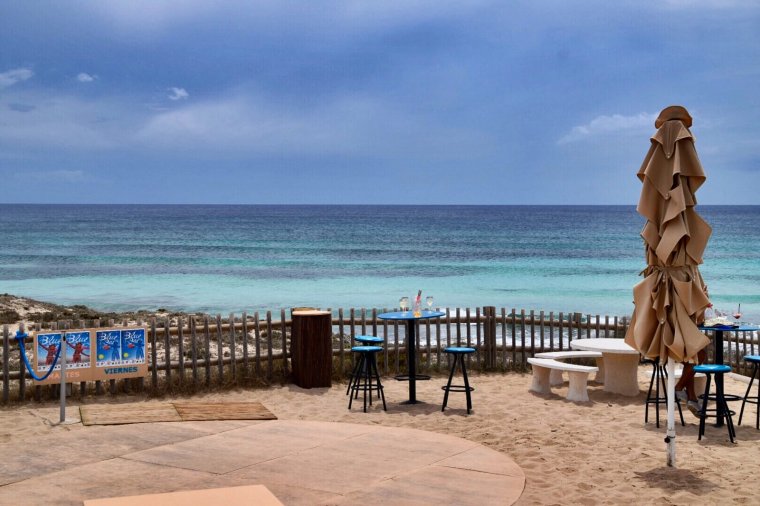 Photo courtesy of Antonio Martinez
Conclusion
While it may not be the most exciting camera out there, especially to tech enthusiasts, you have to look at the wider picture to get the right grasp of it and realize that it will be a very interesting purchase for a lot of people out there. Despite not having a lot of advanced features, it doesn't change the fact that it's still a DSLR and a pretty good one. For not much money you'll get a nicely constructed and comfortable body, a great user interface with a lot of features that will satisfy the needs of beginners and help them better understand how their camera functions before they take it up a notch and start exploring the Manual mode, a large high-megapixel sensor with great image and video quality, a decent screen and viewfinder combo, as well as a very respectable AF system, burst rate, and battery life. We do wish that it had a touchscreen and built-in Wi-Fi, but these are the only two flaws we could find about it and that certainly makes it a really compelling purchase for those looking for a simple to use DSLR that is able to produce great looking images and will also give them a chance to learn more about photography and all of its aspects.
The following two tabs change content below.
An amateur photographer, songwriter, musician, computer and technology geek and an occasional comedian, I'm a little bit of everything. I always aim to pursue things I'm passonate about and try to look on the positive side of things whenever I can. My mission is to wrap my articles in that aura of positive energy and keep a healthy balance between being serious about my work and spicing things up with a little fun now and than. After all, life's a game and there's always a different way to play it.