Hasselblad X1D-50c Review: Hands on a Medium-Format Beauty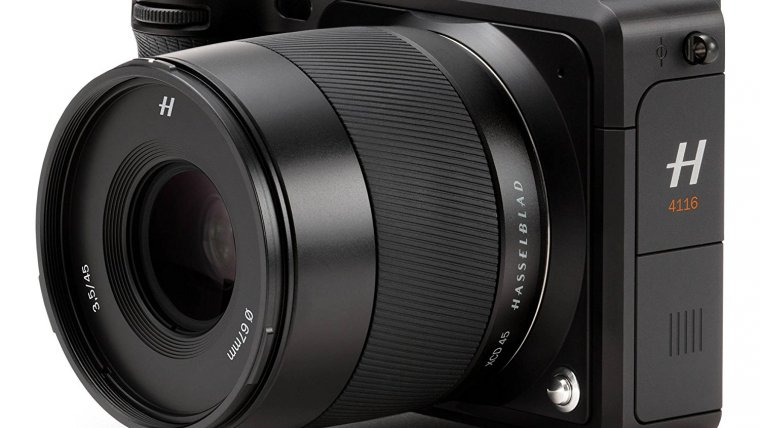 Hasselblad X1D-50c Review: Hands on a Medium-Format Beauty
www.sleeklens.com
Today, we have a special "little" camera on our hands waiting to get the proper review treatment. Medium format cameras have always piqued the interest of many professional photographers but were never seriously considered by a lot of them because of their astronomically high prices and very bulky bodies that were hard to carry around and use anywhere outside of an environment like a photography studio or something similar.
So, these two reasons inspired the medium format camera manufacturers to rethink their strategies and create something that could appeal to a much broader market than their regular cameras could. Thus, something inevitable happened and we got one of the first mirrorless medium format cameras to reach the mass market, the Hasselblad X1D-50c. It promises to bring all of the power of a medium format sensor, but while at the same time fixing both of the limitations of the previous cameras: the price and the lack of portability. It's still not an inexpensive camera, but it's now a lot more competitive with the top full frame cameras on the market and also much smaller in both size and the weight, making it less of a problem to carry it outside with you and engage in those types of photography you were never dreaming of doing with the heavy medium format cameras of yesteryear.
Now we have an interesting task of exploring the Hasselblad X1D-50c and too seeing how well it handles as a more user friendly mirrorless camera it promises to be and is it able to bring enough features to the table to still keep the interest of those high-profile professional photographers that are already invested in a medium format system, but are finally thinking of switching to something more portable and easier to handle. But first, let's take a look at its specifications and get a rough idea of what it offers.
Now, since we are talking about the type of the camera whose sensor is one of its main selling points, we should start with couple of words about it.
Pros
Medium format image sensor
Superb 16-bit Raw image quality
Environment Sealed
Large touch-screen display
USB-tethered operation
Dual memory card slots
Wi-Fi remote control.
Cons
Questionable quality EVF experience
Very slow startup and autofocus
Does not support Wi-Fi bridge
Limited JPG resolution
Low Battery Life
Click to read the full Review
In this case, we've got a 51-megapixel CMOS sensor with a surface area of 43.8x32.9mm. It's not the biggest medium format sensor on the market, but still noticeably bigger than any full frame sensor and with all of the benefits you would expect out of it. It brings support for 16-bit RAW files and promises a dynamic range of up to 14 stops at its lowest ISO value, which certainly sounds great on paper. Then there's that huge resolution, which should certainly give you sharp images and a lot of room to crop them in post processing if the need arises. We'll be sure to give it a more in-depth test later in the review, but we have to say that as it stands, it sounds very promising. Now, onto some of its other aspects.

You'll get a decently wide ISO range of 100-25600 and shutter speeds ranging from fastest one of 1/2000 sec to and the slowest of 60 sec. All of the focusing operations on the X1D are covered by the contrast detect based 35-point AF system, which should enable it to focus very fast and accurate in those conditions where there's enough light in the scene and a little slower in low light, but still with high accuracy. One thing is certain, medium format cameras still aren't made to compete with the most capable sports-oriented full frame and APS-C cameras and that certainly won't change in the near future.

You can come to the very same conclusion after you realize that the X1D can only shoot at a maximum burst rate of 2.3 fps; respectable speed for a camera with such a demanding sensor, but not fast enough for any fast-moving subjects. Now, if there's one more thing about this camera that could be considered a standout feature (aside from its sensor), we would certainly say that its body easily falls into that category. Aside from being made out of high-quality materials and also weather resistant it is its design that gives it a very distinctive and recognizable look that can't be found on any other camera on the market. We can also say that it fits quite well in hand, at least from our early impressions.

Handling and design certainly aren't everything that a camera body brings with it, so, let's take a look at some of its other hardware aspects. You'll get an external flash connector (since it doesn't come with a built-in flash unit), a fixed TFT LCD touchscreen with a resolution of 920,000 dots, a big electronic viewfinder with a magnification of 0.79x and a resolution of 2,360,000 dots, a pair of stereo microphones (together with both the headphone and microphone jacks) dual SD card slots, USB 3.0 and mini-HDMI ports and lastly, even the Wi-Fi 802.11b/g/n/ac and GPS connectivity is here to round up the entire package. The Hasselblad X1D-50c could certainly be considered as armed to the teeth when taking a look at its feature set. Even the included 3200 mAh battery pack is a big one in the world of digital cameras. Now, the only thing that stops the X1D from very getting close to being an ultimate medium format camera and that is it's rather basic 1080p 25 fps movie mode.

While we won't rush to any conclusion about the quality of recorded videos until we test them ourselves, the lack of 4K and even 1080p 60 fps support does seem to indicate that Hasselblad has decided to focus mostly on the stills, rather than on video recording. Still, if that is the case, then why include both the microphone and the headphone jacks on a camera that's not was made mainly for taking photos. Still, if the quality of the 1080p videos ends up being any good, then everything would make much more sense, so, let's wait and see how it performs and then we'll draw our final conclusions. Other than this little strange occurrence, the Hasselblad X1D-50c does begin to look like a very capable and compelling medium format camera that could pique the interest of a lot of photographers looking into buying this type of a device.
Body and handling
The first exciting thing about the Hasselblad X1D-50c has to be its body and everything it holds. But for now, we'll focus strictly on its exterior. You are getting a body that's made almost entirely out of high-grade milled aluminum, which makes it look and feel extremely durable and substantial in the hand. The camera also features a very deep grip that is shaped to fit perfectly into your hand and it makes the X1D very easy to hold. Also, the weight of 725 grams will be something you'll notice after using the camera for longer amounts of time, but thankfully, it's very well distributed and ultimately, the X1D doesn't feel as heavy as its weight suggests.
We also like that it comes in a choice of two colors; the silver one looks more shiny and stylish, while the black one gives out a stealthier and less noticeable look. So, no matter what type of photographer you are, you will certainly like one or the other. Another great addition here is the 3-inch touchscreen unit, which will certainly make the camera easier to navigate in those occasions when you have it sitting on a tripod or you're shooting in low light and it will be hard to distinguish one button from the other. Additionally, it should also make focusing much less of a chore while you're in live view since you can tap anywhere on the screen to acquire focus.
Hasselblad has also put a lot of thought in creating a very intuitive control scheme, so unless you have never used a camera before, you should have no problems in getting used to it in just a matter of days. Now, while we're on the topic of controls, let's take a good look around the X1D and discover all of its most important aspects. Let us start with the front. Here we find nothing else than the front scroll wheel, the AF illuminator LED, a pair of stereo microphones, the Stop down button and the lens release button, but it's certainly a very good start for the X1D. The right side of the camera is perfectly clean, while the left one holds the image plane mark, the SD card slots and the connectors slot lid with all the available ports hidden and protected behind it.
As is the case with most cameras, the tripod thread and the battery compartment are located on the bottom. Looking at the top of the camera reveals the hotshoe, AF/MF and ISO/WB buttons, the main mode dial with three customizable shooting modes (C1, C2, and C3) and lastly, we find a large shutter button (colored in yellow) and the ON/OFF button. Now, let's see what the back of the camera holds. Aside from the EVF with an eye sensor and the touchscreen you can find a myriad of different buttons and also the rear scroll wheel neatly located on the thumb rest. The AE Lock and AF Drive buttons sit just to the right of the viewfinder while the additional row of five different buttons sits right by the edge of the screen (Browse, Soft, Select, Delete Image and Menu buttons). As you may have noticed, there is no traditional navigation wheel or controller you would find on a more traditional mirrorless camera, but there was no need for it on the X1D since the entire camera can easily be controlled via the touchscreen and the front and rear scroll wheels.
And we have to commend Hasselblad for creating a very nice and intuitive touch experience and user interface in general. The color scheme mainly consists of white elements on a black background, which makes it really easy to distinguish what's on the screen. The iconography is also very simple and straightforward and all of the elements found either on the main screen or in the menus are intentionally oversized so you can easily pick any of them or adjust a setting no matter how used you are to work with a touchscreen. This is also great for those that don't have perfect eyesight since they will also have no problem seeing what's going on the screen. There's also a decent amount of customization available here as you're given the option to organize the contents of the main menu any way you'd like, similar to organizing the icons on your smartphone. We really like that Hasselblad has decided to go down this route with a touchscreen as a center of the entire experience as it all feels very modern and easy to work with.
Now, onto Wi-Fi capabilities. Well, there's not a lot to say about them, since the Hasselblad X1D-50c only offers one functionality in this regard and that is the ability to control it remotely with the help of an iOS device (iPhone, iPod or iPad) via the Phocus Mobile application. There's also no support for Android devices, which is certainly a strange omission for a camera that's already targeted at a somehow of a niche market and having support form as many users possible should be a very desirable thing, but it seems that Hasselblad has a different philosophy altogether. Still, we do understand why they've decided to include only the remote shooting functionality and nothing related to photo transfer or backup; since we're talking about a medium format camera and very large sizes it wouldn't be convenient to have a lot of photos lying on your camera and waiting to be uploaded as that would take a very long amount of time without a very fast Wi-Fi connection.
There's also no ability to upload photos to social networks for a very same reason, it just wouldn't be practical at all. So, on a whole, Hasselblad has done a really good job with the X1D-50c and it's obvious that a lot of time and research has gone into creating an overall experience that would satisfy as many types of different users and possible and luckily, it works. We still wish that the company takes one better look around them and decides not to ignore the huge amount of Android users that would seriously take a look at their camera if they've decided to support them.
Autofocus and performance
So, as we've mentioned at the beginning of this review, the Hasselblad X1D-50c comes equipped with a 35-point contrast detect AF system and now it's time to evaluate its performance and general functionality. Well, this is not the fastest camera we've ever tested in terms of focusing speed, but it certainly does the job in normal use case scenarios. If you're shooting still subjects, landscapes, portraiture or anything else that doesn't feature fast-moving subjects or action you will find no problem in working with the X1D's focusing system. If, however, you were planning to shoot anything that moves in a less predictable manner, this is not the camera for you as the included contrast detect system simply isn't advanced enough to cope with that kind of photography.
In all honesty, we didn't expect it to be, as the X1D certainly isn't a camera that was made for that kind of use in mind, so we won't give it any criticism for not excelling at those types of jobs. Also, because of those reasons, there aren't many advanced focusing modes available either; only Single Focus mode and Manual focus. The Single Focus mode is your traditional focusing method in which the shutter release is blocked until the camera manages to choose the best focusing settings for you and you press the shutter button all the way to take the picture. You also get the option to choose one of the available 35 focus points either with the use of the touchscreen or the scroll wheels. Manual focusing is also rather self-explanatory, but we do like the fact that Hasselblad has decided to include two very useful focus assist features: the auto magnification and focus peaking. This means that focusing manually with the X1D should be a pretty enjoyable affair and will certainly help in those challenging situations when the AF system itself can't provide satisfactory enough performance, like for example in very low light.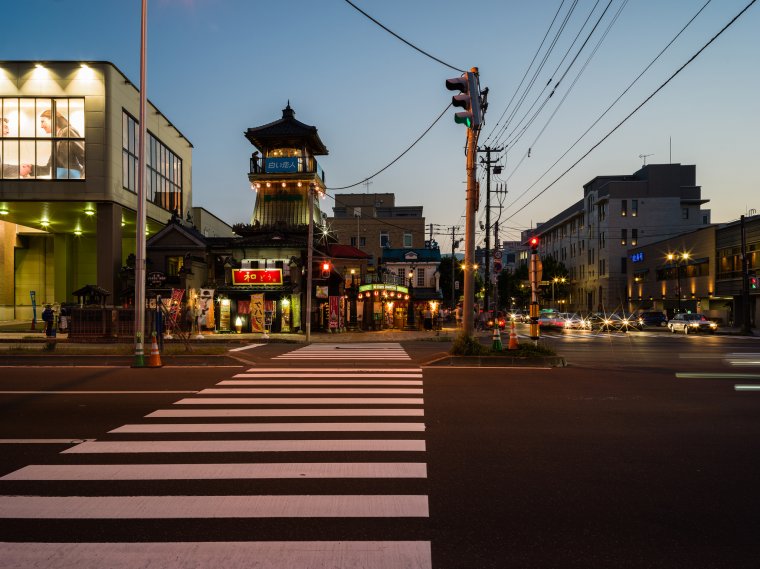 Photo courtesy of Lawrence Lee
Now, what can be said about the overall performance of the Hasselblad X1D-50c, is it any good? Yes, indeed it is. Still, the story is the same as with the autofocus; nothing class-leading or groundbreaking, but very usable and above average. It does take a second or two for the camera to power on and get ready to work, but other than that the general operation is usually a very smooth affair, no matter what you're doing on or with the camera. The burst rate of 2.3 fps follows similar guidelines as everything else performance-related on the X1D. It's decent and usable for those types of work the camera was created for, but not nearly fast enough for any subject tracking or sports photography. Still, that was to be expected when dealing with such a big image sensor and large file sizes of the photos that it produces (especially if you're shooting in RAW).
Lastly, we should discuss the battery life. Again, as you might have predicted, it's average at best. You can get around 200 shots per charge if you're not shooting a lot of videos, but that's it. If you're the type of photographer that spends a lot of time away from any power source, then you should definitely invest in an extra battery pack. There is one interesting and unique feature that comes with the Hasselblad X1D-50c in regard to its battery and that's the ability to charge it without the need of a dedicated charger as you can plug in the power cable directly into the battery itself to charge it. Very interesting solution indeed. In the end, we can only say that we're quite satisfied with the amount of performance we were able to get out of the X1D. It certainly won't wow with the speed it provides, but it also shouldn't disappoint anyone who decides to buy it, as long as they can keep their expectations in check and are well aware in what type of camera they are investing their money in. It really takes powerful hardware to drive this kind of a device.
Video features and quality
One of the very few mysteries that arose when we were looking at X1D's specifications was its features related to video recording and we couldn't wait to resolve this one. Right from the beginning, we were curious to see how it will perform in this regard and now, we are ready to share our findings. One fact from before still stands; getting only a 1080p mode at 25 fps in 2017 is nothing exciting at all and somewhat unexpected when you consider the price point of the camera at hand. Still, we have to say that we were pleasantly surprised with the quality of the videos that the Hasselblad X1D-50c is able to produce. They looked sharp and very clean when there was enough light in the scene and when we were able to use low ISO values and decently clean up to about 1600. After that, the noise becomes more noticeable, but the overall quality still remains ok and will be useful to some people. So, if you don't mind the lack of 4K recording or shooting at higher framerates and you really want a medium format mirrorless camera, than you should be pretty happy with the footage you can get with this one.
Now, a well-made video camera isn't all about quality, but also important features and this is also something in which the X1D does a commendable job. You won't get some of the advanced features such as zebras or focus peaking, but you do get a microphone and a headphone jack, manual control of exposure and white balance and the ability to focus anywhere just by tapping on the screen. You can also record clean 1080p footage with the use of the included HDMI port and an external recorder to further improve the video quality. In a way, it's a simple set of features, but nonetheless, they turn the Hasselblad X1D-50c into quite a usable video camera for a few side projects you get to work on while you look for your next photography job. It's still not compelling enough to make it as a dedicated videography tool, but that doesn't diminish the fact that it's a step in the right direction to finally make medium format cameras good enough tools to be considered as main cameras by the more serious movie makers.
Image quality
After we've taken a look at each of the X1D's most important aspects and analyzed everything from its body, performance and video capabilities, it's finally time to look at the all-important image quality. Now, if some of you have thought that going mirrorless should mean compromises from Hasselblad in terms of the photo output, you can sleep more easily as there are literally none.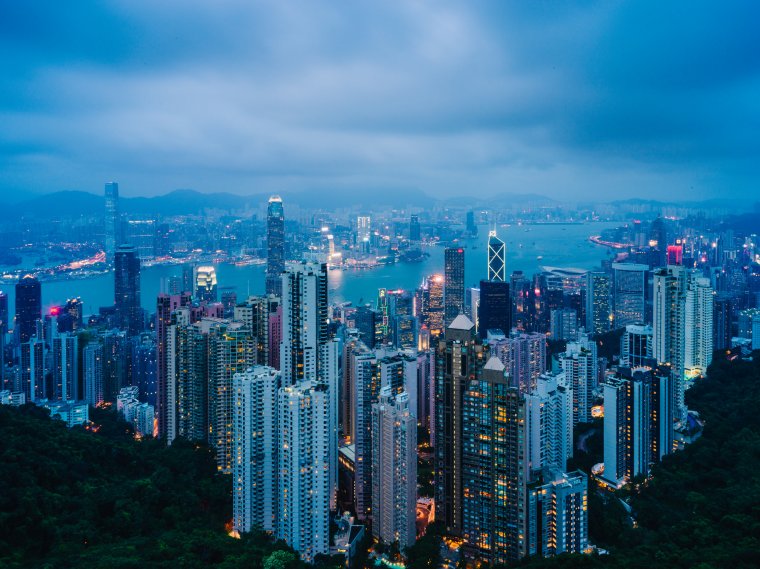 Photo courtesy of Lawrence Lee
The X1D-50c is a full-fledged medium format camera no matter the angle you choose to examine its image quality from. It produces extremely detailed and sharp photos, with excellent colors and good dynamic range. In low light, the noise is kept under control until the ISO of 1600 when it starts to become more noticeable, but still not an issue at all until the ISO of 12800 where the images do become noticeably softer and nosier. It's still a very good performance from a medium format sensor, but the X1D is certainly no low light king. If you are interested in the Hasselblad X1D-50c just to get the medium format image quality in a portable package, then rest assured that you're getting exactly that and nothing less.
Conclusion
We have to say that this was one of the most exciting reviews we got the chance to work on in quite some time. There will always be excellent products from each class of cameras coming out every year and we will always have the opportunity to look at these devices and marvel at all of the latest and greatest technologies built inside of them. That will never change. But, the Hasselblad X1D-50c is a different kind of a beast, one that doesn't come out often and only appears every couple of years to spice up the camera market with its presence.
We're talking about a very unique and prestigious piece of gear that is made for people with very special taste in cameras. In a way, it's a similar story to one which includes Leica cameras. You are paying noticeably more money than what you'd pay for a more mainstream product, but then again, you're getting something entirely different and an entirely new experience that goes with it. Digital medium format cameras were never devices that were made for the mass market and the same goes for Leica cameras, but Hasselblad has finally decided to cross that line of luxury and specialized cameras with the X1D and try to appeal to more people than ever before.
The Hasselblad X1D-50c is not a perfect product, but it will be a dream come true for anyone that can finally afford a premium medium format camera now that it has reached the market.
SaveSave
The following two tabs change content below.
An amateur photographer, songwriter, musician, computer and technology geek and an occasional comedian, I'm a little bit of everything. I always aim to pursue things I'm passonate about and try to look on the positive side of things whenever I can. My mission is to wrap my articles in that aura of positive energy and keep a healthy balance between being serious about my work and spicing things up with a little fun now and than. After all, life's a game and there's always a different way to play it.