Fujifilm X-M1 Review: An Entry-Level Camera Worth the Investment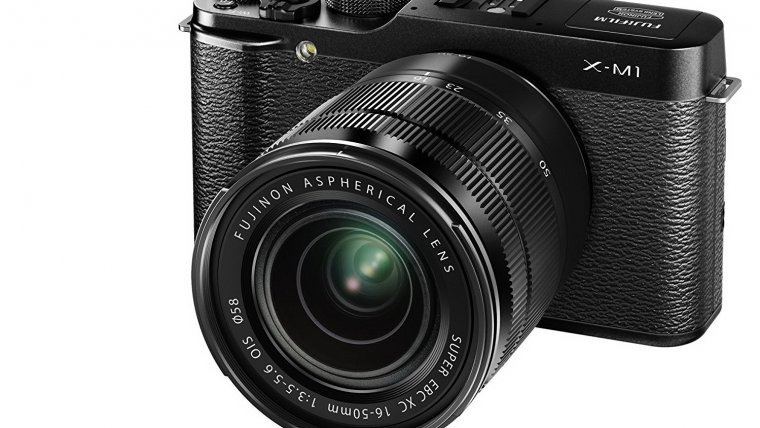 Fujifilm X-M1 Review: An Entry-Level Camera Worth the Investment
www.sleeklens.com
There are a lot of users out there who are always on the lookout for a good camera deal and are trying to get the most out of their hard-earned money. This is where entry-level and budget cameras usually come into play, but there's always a chance you'll find something even more interesting by looking at those products that aren't new anymore but were very highly regarded in the world of cameras at the time of their release. This time we are looking at one of those cameras, the Fujifilm X-M1.
While it could be considered an entry-level by today's standards, it still has some of the functionality and traits of a more advanced camera despite the fact it was released way back in 2013. What's maybe most impressive is its current price point, which puts it in a league of its own and makes it even more compelling purchase than ever before. We are always curious of how an older camera stood up the test of time and how competitive it still is on the current camera market, but we are especially interested when it's a camera from a renowned manufacturer like Fujifilm.
We strongly believe that there is still place for the X-M1 and that it still has plenty of life left inside of it, but as always, only by examining the camera more closely will enable us to make such a definite conclusion. Will still stand the test of time despite the release of Olympus OM-D E-M1 Mark II being labeled as best mirrorless camera? So, let's start with a quick rundown of the most important specifications.
As is the case with all reviews, we'll start our little talk about specifications with the camera sensor. The X-M1 comes with a 16 megapixels X-Trans CMOS APS-C sensor, which found its way in many of Fuji's cameras on the account of being very capable of producing high-quality photos in all lighting conditions. This also means that the X-M1 is a stills tool first and a video camera second and it's something we had to get out of the way before going any further with the review.
Pros
Built-in WiFi: Light Body
Articulating Screen
FullHD Video Resolution
Face Detection Focusing
Cons
No Image Stabilization
No Touch Screen
No Built-in Viewfinder
No External Viewfinder Option
Low Battery Life
No Environmental Sealing
Click to read the full Review
The sensor is paired with the second generation EXR processor which promises great performance from everything to focusing and start-up time. When it comes to focusing, the X-M1 comes with a 49-point contrast detect AF system and the ability to shoot at a maximum burst rate of 5.6 fps. This means that it could potentially be quite a capable camera to shoot with in normal use case scenarios, meaning those that don't feature fast movement and require accurate subject tracking. You also get the ability to shoot at ISO values ranging from 100 to 6400 (expandable to 12800 and 25600) and at the slowest shutter speed of 30 seconds and the fastest shutter speed of 1/4000 sec. Body-wise, the X-M1 is entirely made out of plastic, but still up to high standards and with style. It features that distinctive Fuji look, especially if you opt in for all-black version. It also aims to bring an intuitive control scheme and user interface without leaving you with a feeling that you're missing any of the important buttons or dials. It also features a pop-up flash with a range of 7 meters at an ISO of 200 and a sync speed of 1/180 sec, mini-HDMI port, orientation sensor and Wi-Fi.

Unfortunately, you won't get a microphone or a headphone jack and neither a viewfinder. Since this a camera that will predominately be popular among the less demanding crowd that doesn't want to spend too much money for a new camera, we understand why Fuji would leave out those features and keep the price down as low as possible. There is one great thing about the screen, despite it not being a touchscreen and that is its ability to be tilted upwards to a maximum angle of 180 degrees. This will be especially helpful to those people planning to take a lot of self-portraits or group family shots. Lastly, the MX-1 comes with a traditional 1080p 30 fps video mode and built-in stereo microphones.

We expect it to be serviceable for most people, but not so much for any serious and professional work. Even with some of its flaws, the X-M1 still looks like a very compelling and competitively priced camera, even now in 2017, 4 years after its release. So, to begin this review, we will start with a look at the camera body and every important functionality that will help us get the best possible impression of its usability and handling.
Body and handling
The MX-1 may not feature the premium metal construction of the more expensive cameras, but it still feels like Fuji in every possible way. It's made out of hard plastic material and covered with a faux leather material that makes it very comfortable to hold. It also looks quite appealing and each of its color variants lets of a different vibe; the black one looks professional and understated, silver and black one will appeal to those who like the retro look of old rangefinder cameras and lastly, the brown and silver one will be loved by those who want something more fashionable and modern looking. The control scheme is also well-thought out and every button and dials fit perfectly in its place. We also like that Fuji decided to include two control dials on the X-M1, which will make the job of controlling the exposure lot less cumbersome than on those cameras with only one dial.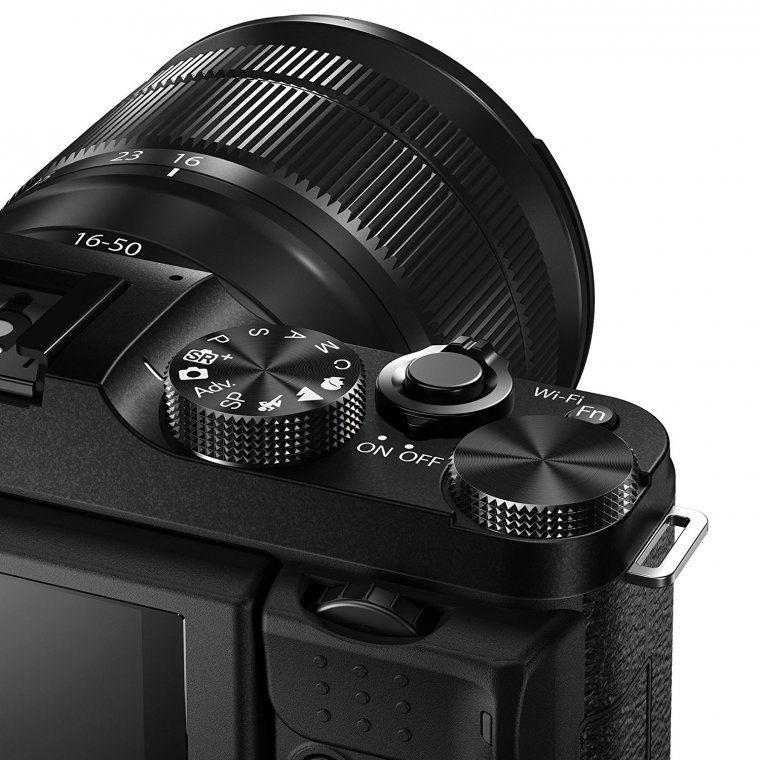 The controls themselves are also well-crafted and have nice a feel to them. Now, that we're done with the introductions, let's take a little tour around the camera and look at it in more detail. Looking on the front reveals only the focus assist light and the lens release button, meaning that the XM-1 keeps its clean and minimalistic looks this way. The left side of the camera features a little speaker, while the right one features the connector cover which holds the mini-HDMI and the micro-USB ports. Both the battery and the memory card slot are found in the battery chamber located at the bottom of the camera. The top of the camera contains the pop-up flash with a little switch that lifts it up, a hotshoe with a pair of stereo microphones, the main mode dial with one customizable mode, a shutter button with an On/Off lever, the Fn button, as well as the top control dial.
This only leaves us with taking a look at the back of the camera. Here we find the 921,000 dot LCD screen and the whole array of controls located on its right side. The first thing you'll find in the back control dial which is recessed under the thumb rest so it can be operated very quickly. You can also press it to confirm the changes you're making without the need to press any other button. The rest of the controls include the Playback, Movie, Display/Back and Q buttons, as well as the four-way navigation controller with the Menu/Ok button located inside of it. The four buttons that make the navigation controller can also be used to access the White Balance, Delete/AF, Macro and the Selector function.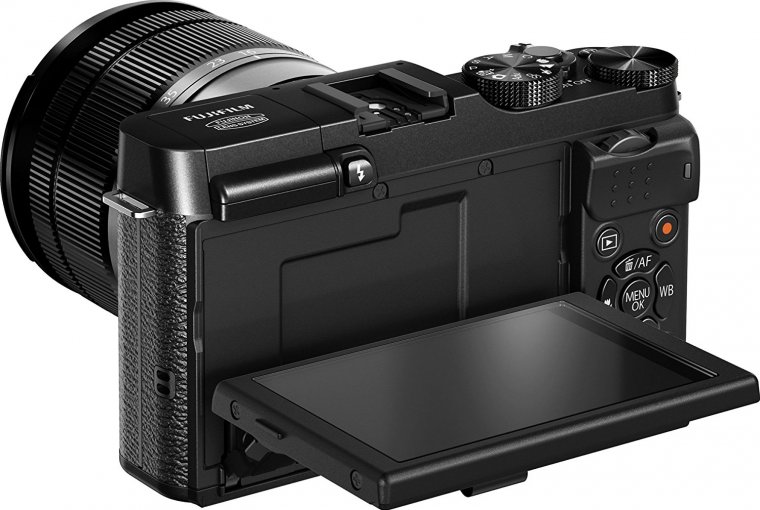 Without even dwelling any deeper in what you can do with the available controls other than their default functions, the X-M1 is very well equipped in this regard considering the class of cameras it tries to fit in. The more advanced users out there will miss having an exposure or shutter speed dials and a few more buttons dedicated to some other functions, but the average users will be quite content with the amount of control that's been given at their disposal. The user interface on the X-M1 doesn't look as sleek as on some other cameras, but it's very functional and easy to use. If you're previously coming from a Fuji camera you will feel right and home. Even if you haven't used a Fuji camera before you should have no problem in learning your way around it very quickly and have a good the camera. It would feel even better to navigate through all the menus and different items if the camera had a touch screen, but even without it, it's a very solid experience.
What's also great about the X-M1 in regard to its interface is the amount of customization and useful functionality it offers. The main one has to be the twin dial operation. By default, the top dial is used to adjust the exposure compensation, while the one on the rear changes everything else. The best thing about them is that they allow you to adjust the aperture and the shutter speed while you're in Manual mode. The other useful thing to have is the Q menu, which can be activated by pressing the Q button. It gives you a summary of the 12 most commonly used settings and allows you to change them either by using the navigation controller or the front and rear dials. When it comes to customization, the first thing you can do is to choose which items will appear on your screen while you're setting up to take the picture. This way you can make your interface as clean as possible, or fill it up with as much information as you can. After that, you can pick what function is assigned to the Fn button. You can set it up to give you access to ISO sensitivity, Self-timer, Image quality, Focus mode and so on. Lastly, there's the Custom Mode (C) which allows you to create a custom set of consisting of your current settings and thus allowing you to access them anytime just by picking this mode from the main mode dial.
As always, let's see how well this camera handles the wireless and wired communications. You won't get any fancy features with the X-M1 in this regard, but all the basic ones are covered. Download the Fujifilm Camera Remote application, connect the camera with your smartphone and you will gain access to features such as image transfer, the ability to view the photos from your camera on your smartphone, adding location data to your images or remote control of the camera. You can also save images to your computer via Wi-Fi and Fujifilm PC AutoSave application. Another feature worth mentioning is the ability to directly print your photos when the camera is connected to a printer that supports USB connection. Lastly, if you only want to view your images on a big screen, you can do so just by connecting the camera via an HDMI cable and pressing the Playback button which will automatically switch off the camera and put it in the necessary mode to view the images. All in all, we are very happy with everything the X-M1 has to offer, especially when you consider its low price and when you compare it to its competition. It's a capable camera that could even satisfy some more advanced users aside from the beginners and the amateurs.
Autofocus and performance
The 49-point AF system found in the X-M1 performs quite well for a camera at such a low price point. If your photography mostly involves still subjects, then you will be quite happy with its performance. Even in low light, it didn't give us much trouble and focused accurately most of the time, albeit at a slower speed. Shooting moving subjects is a challenge because of the nature of contrast detect based systems, but it's not impossible to get a decent amount of shots in focus. It will do just fine for taking photos of kids, family or pets, but it isn't a camera you shot to get for anything more demanding. Like we've said, this kind of performance perfectly fits with this class of cameras, so there's nothing wrong with that. In regard to different focus modes, you get to choose between five of them: Multi, Area, Continuous, Tracking and Manual. Multi-Mode works by detecting subjects near the center of the frame and focusing on one of them; Area mode lets you choose the focusing area manually; Continuous mode makes the camera constantly readjust its focus to try to keep a moving subject in focus and lastly, the Tracking mode tracks a subject of your choice around the frame and adjust focus in accordance with its movement. While in Manual focus mode, you can take advantage of three focus assists: focus peaking, a manual focus indicator scale and a focus distance bar with Depth of field preview. You can also press the center button inside the navigation controller to magnify your frame and achieve a more precise focus that way. All in all, despite not having the best subject tracking performance around, the X-M1 is a very capable and flexible camera when it comes to its focusing capabilities and shouldn't leave any of its potential buyers unhappy.
The same can be said for its overall performance. Navigating through the menus and around the interface was smooth, power on and shot to shot times were very acceptable and even the buffer didn't take too much time to clear after a full burst of images. This is a respectable performance indeed and we couldn't wish for anything better. Burst mode also didn't disappoint and generally gave us good results no matter the model of your choice. There are two of those modes available: The 5.6 fps High Speed and 3 fps Low-Speed mode. Buffer size for the faster mode was around 13 shots for RAW and 14 shots for JPEGs and 24 RAW files and an unlimited number of JPEGs for the slower 3 fps one. It's certainly not the best performance in the world, but it's way above our expectations for such a low-priced camera like the X-M1. Battery life is also decent and you can take around 350 photos before needing to recharge the battery. This means that you can safely take the camera outside on a day of shooting without worrying too much about its endurance. Again, the same story repeats as with the X-M1's body; performance is well-balanced no matter what you do with the camera, with only the subject tracking capabilities being a little sub-par, but that's something to be expected when you're buying a camera with a price point that couldn't get much lower and that is almost able to compete with a lot less capable compact cameras in regard to its cost.
Video features and quality
We know we're repeating ourselves like a broken record when the topics of video recording and a Fuji camera meet each other, but since this is a review, we need to tell you about both the good and not so good things. While the movie mode on newer Fuji cameras has received some noticeable improvement, here we're dealing with a little older one and things weren't perfect in the days of the first X-Trans sensors. Don't get us wrong, the videos recorded with the X-M1 don't look bad, but they could look noticeably better for 1080p resolution. You won't be doing any professional grade work with this camera, but it will do just fine for taking casual videos like those of your vacations, travels or different events. One thing that is good about video quality is noise performance, which was always a high point of X-Trans sensors. In terms of features, you get continuous AF during recording, focus peaking, Film Simulation modes, manual control over aperture during recording and that's pretty much it. Audio is handled by the stereo microphones on the top of the camera and you don't get the option to connect an external microphone or headphones. There's also no in-body image
One thing that is good about video quality is noise performance, which was always a high point of X-Trans sensors. In terms of features, you get continuous AF during recording, focus peaking, Film Simulation modes, manual control over aperture during recording and that's pretty much it. Audio is handled by the stereo microphones on the top of the camera and you don't get the option to connect an external microphone or headphones. There's also no in-body image stabilization of any kind and you'll have to rely on one provided by your lens. Autofocus performance during recording is pretty ok, but there's no subject tracking feature of any kind, so you'll have to leave it entirely to the camera to decide on what it wants to focus on. So, if you're an amateur video maker who only wants to capture footage for your private collection you'll be perfectly happy with the X-M1. If, however you better video quality and more control, than this, certainly isn't the right camera for you.
Image quality
As is the case with most Fuji cameras, we always quickly move away from average to excellent performance when we are done with examining video quality and it's time to look at the stills. The same happened with the X-M1, despite its age, the 16-megapixel X-Trans sensor inside of it still has a lot of fight left. The megapixel count may not be high by today's standards, but the amount of detail capture is still good, especially if you're shooting in RAW and using a quality piece of glass. The same holds true for noise performance and dynamic range.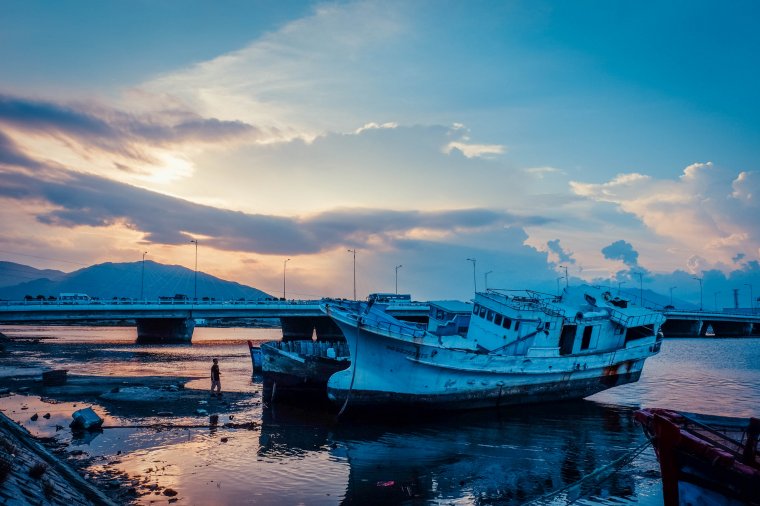 Photo courtesy of Phan Ninh Pó
The X-M1 still excels in both of them and competes with the newer cameras in its class with no problems. You can easily shoot at high ISO values and get very usable results or take HDR-like photos just by adjusting shadows and highlights in post processing and without the need to merge multiple photos to achieve a similar effect. Then there are the different Film Simulation modes available and these are Provia, Velvia, Astia, Monochrome, and Sepia. On top of that, you can also play around with Highlight and Shadow Tone adjustments to improve the dynamic range, if you're not very inclined on editing photos on your computer. We were expecting good image quality from the X-M1 and it certainly delivered in that aspect.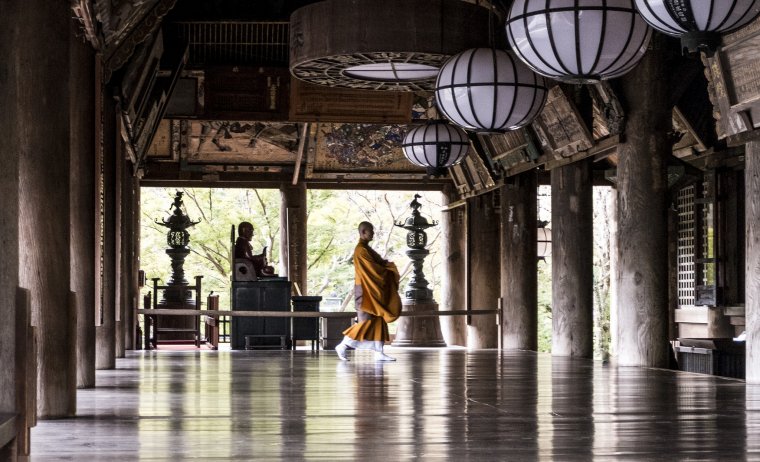 Photo courtesy of an_mitsu4u_
Conclusion
So, what are our final thoughts about the Fujifilm X-M1 and what is the target audience for this camera? While it may not be the best or the most exciting mirrorless camera that Fuji has ever produced, it certainly reigns supreme amongst the entry-level cameras. It offers good build quality, attractive design, a high-resolution screen with the ability to be tilted upwards, very usable control scheme, intuitive user interface with plenty of customization, a respectable focusing system with a lot of assists for manual focus, fast burst rate with an acceptable buffer size, good battery life and image quality that can even compete with a lot more expensive offerings from other camera manufacturers. And if you still want to know more about mirrorless cameras, visit this link.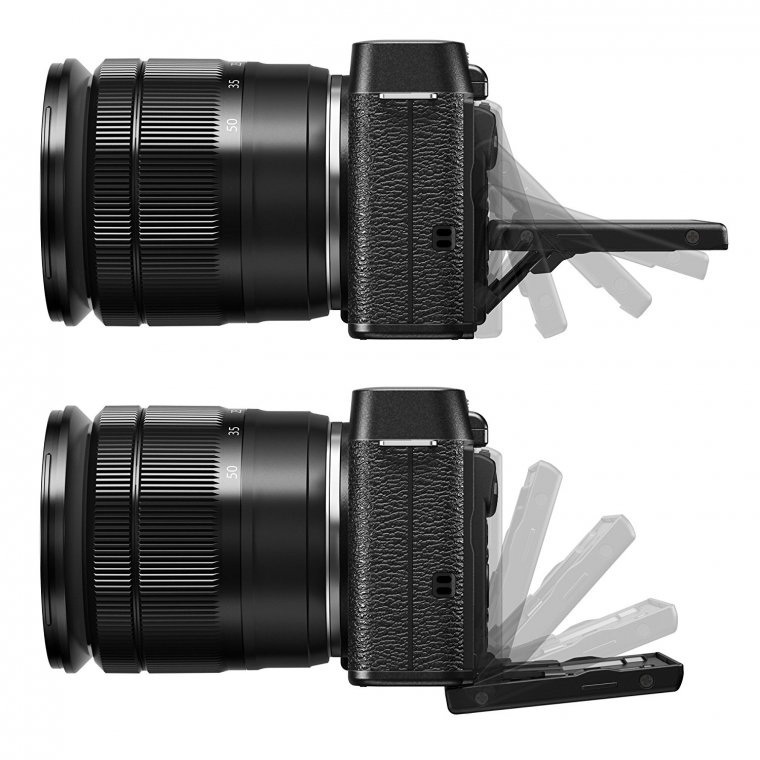 Where it falls short is video recording, subject tracking and not having a viewfinder. But we need to keep things in the right perspective, this is a budget camera that is made to satisfy beginner and amateur users who just want a decent camera that can take high-quality photos and which doesn't cost an arm and a leg to be able to provide such experience. If you consider yourself to be one of those people, then go right ahead and get the X-M1, we are very confident in saying that you won't be disappointed with your purchase. It's a reliable camera that will never let you down, as long as you keep your expectations at a reasonable level and you don't forget the fact that despite being a Fuji, the X-M1 is still an entry-level camera and it still feels like one.
The following two tabs change content below.
An amateur photographer, songwriter, musician, computer and technology geek and an occasional comedian, I'm a little bit of everything. I always aim to pursue things I'm passonate about and try to look on the positive side of things whenever I can. My mission is to wrap my articles in that aura of positive energy and keep a healthy balance between being serious about my work and spicing things up with a little fun now and than. After all, life's a game and there's always a different way to play it.