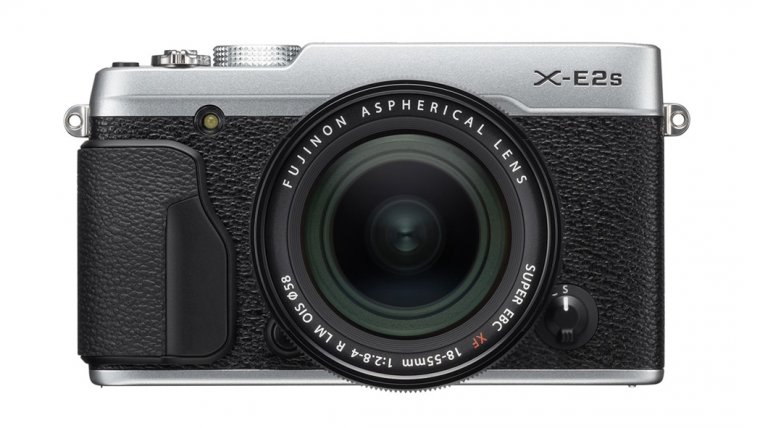 Fujifilm X-E2S Review
www.sleeklens.com
Another day, another chance to review a new Fujifilm camera. This time, it's one of Fuji's latest mid-range offerings, the X-E2S. This camera promises to bring a lot bang for your buck and a feature set that should satisfy everyone but the most demanding users. It comes equipped with a large sensor, quality made and stylish body, both the viewfinder and the screen, an advanced control scheme, fast AF and burst rate, solid video mode, Wi-Fi and decent battery life. It isn't meant to be an ultimate camera, but it's obvious that it gives you a lot of functionality for your hard-earned money.
Now, we just have to establish how well all of those features work together and are all of them as polished as we expect them to be. As always, we have high expectations whenever a new Fujifilm camera arrives at the market and we feel the same about the X-E2S. Judging by its specifications it surely looks like Fuji managed to put a little of their magic into this camera and that it's bound to be a success. Now, it's up to use to dig a little deeper into its core and to see if things only appear positive or they really are.
The first thing that makes a Fuji camera and is often its trademark is the sensor. The X-ES2 also comes with their trademark sensor and it's 16 megapixel APS-C X-Trans sensor. Without going into too much detail on why it's different from the more traditional sensors, the most important thing to know is that it enables you to get those familiar Fuji's colors in your images, while at the same time bringing excellent image quality.

Pros
Built-in WiFi
FullHD Video Resolution
Electronic Built-in Viewfinder
Face Detection Focusing
Timelapse Recording
Remote control with a smartphone
Cons
No Image Stabilization
No Articulating Screen
No Touch Screen
Low Battery Life
No Environmental Sealing
Click to read the full Review

The X-ES2 also comes with capable EXR Processor II chip which should give it a respectable overall performance and also gives it a fast burst rate of 7 fps. You also get the option to shoot at ISO values up to 51200 and at a maximum shutter speed of 1/3200 thanks to the X-ES2 also having an electronic shutter besides the mechanical one. The autofocus performance also shows a lot of promise with the included 77-point hybrid AF system which consist of both the phase detect and the contrast detect focus points. This should give you a lot of flexibility to shoot in many different situations as the AF has the ability to adopt and choose the right type of focus points to allow you to get that shot. The X-ES2 also looks well equipped in regard to its body.

It comes with a built-in pop-up flash with a maximum range of 7 meters at an ISO of 200, a high-quality EVF with a resolution of 2,360,000 dots and 100% coverage, a 3 inch TFT-LCD screen with a resolution of 1,040,000 dots, Wi-Fi, mini-HDMI port and also an orientation sensor that gets you that familiar virtual horizon feature. Sadly, video recording is the only thing that doesn't seem be to be a very strong suit of this camera, as it lacks both the headphone jack and 4K recording. You do get 1080p movie mode at 60 fps which will be just fine for taking a casual video or two, but don't get your hopes up in using the X-ES2 for any professional video work. You also get a microphone jack, which at least gives you the option to record some high-quality audio.

Well, some corners had to be cut somewhere and since Fuji cameras are primarily bought by those people mostly interested in photography, it makes sense that Fuji went down this route and decided to focus more on the stills than on video recording prowess. Now, that we've established the true nature of the Fujifilm X-ES2, it's time to examine each of its major aspects in more detail. As usual, we'll start with the camera body and everything that goes with it.
Body and handling
From the moment you take it into your hand, the X-E2S feels like a traditional Fuji camera and not like one of their entry-level models, but their higher-end ones. It's made almost entirely out of metal and it really shows as it feels cool to the touch. All of the buttons and dials are made with precision and feel very nice to use. The X-E2S also fits very securely in the hand thanks to the faux leather texture that surrounds a part of its body, a pronounced front grip and the thumb rest on the back of the camera. At 350 grams which is a bit lighter than Olympus PEN E-L9, it also feels substantial in the hand without being too heavy. Fuji has really found the right balance between build quality and compactness with this camera. Since this is a mid-range camera it offers a lot in terms of physical controls and possibly customization. While it doesn't have dual control dials like other more advanced cameras, it still offers a lot to those users that are accustomed to having all of their most important functions mapped to the physical buttons.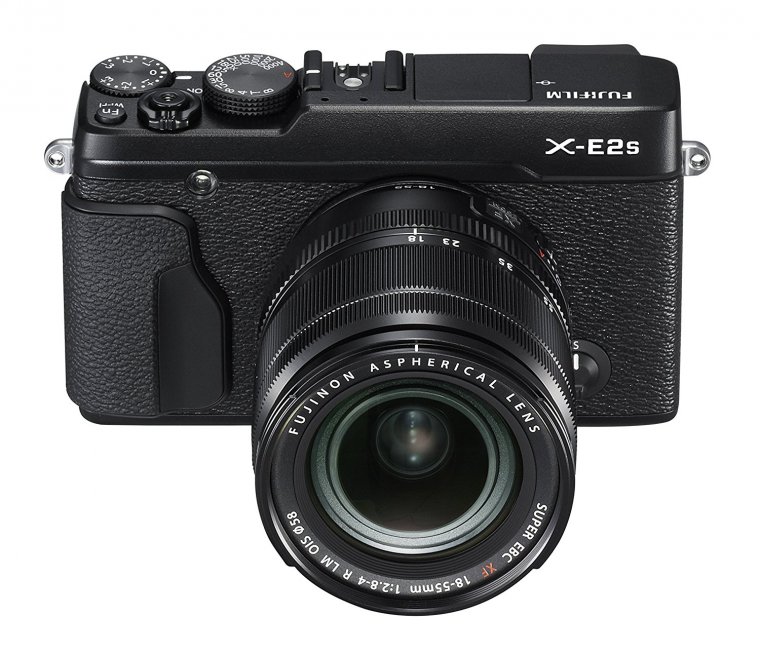 So, let's take a little tour around the X-E2S and see what it's all about. Starting with the front you'll notice the focus assist light, lens release button and a little dial that lets you switch between three focusing modes: Manual, Continuous and Single. Like with many other cameras, both the left and the right side have no buttons and only hold all the available ports hidden under protective flaps. The top of the X-E2S reveals the pop-up flash safely hidden away inside the camera body, a hotshoe and two little microphone holes above it, shutter speed and exposure compensation dials, a Wi-Fi button that doubles as a customizable Fn button and lastly the shutter button which also has a lever on it for powering on the camera. You may have noticed that there's no main mode or shooting mode dial on the X-E2S and there's a reason for that. Fuji decided to go a different route here and decided to simplify the operation of choosing in which mode to shoot in. You gain access to different modes by deciding how the shutter speed and the aperture will be handled. For example, if you leave the aperture in Auto and manually control the shutter speed you'll immediately be in Shutter Priority mode. The same goes if things are another way around. If you set both the aperture and the shutter speed to Auto then you'll be immediately brought in Program mode. It's a bold approach to something that has been the same on cameras for many years and we actually like it.
This only leaves us to take a look at the back of the camera. The first thing you'll notice are the LCD screen and the EVF, but there's not much to be said about them other than the fact that the LCD doesn't support touch input and that the EVF has diopter adjustment and an eye sensor that immediately switches the view to the viewfinder as you put it to your eye. It's a shame that Fuji decided to leave out touch capabilities on the X-E2S, but since it shows a lot of promise in terms of physical controls, we aren't too unhappy about that. There are four buttons to the left of the screen and these are Playback, Drive/Zoom in, AE/Zoom out and Auto/Delete buttons and also two up top: Flash release and Q menu buttons. Moving to the right reveals the command dial and the AE-L and AF-L buttons. The last controls to be found are the four-way navigation controller with a Menu/Ok button inside of it and the Display/Back button underneath it.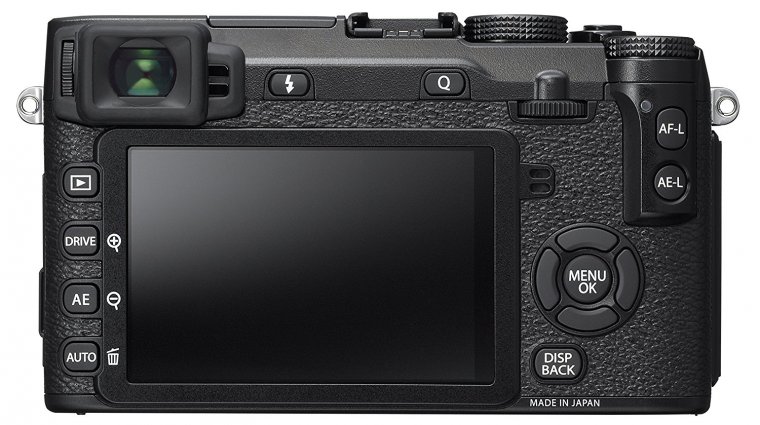 The X-E2S packs some serious punch when it comes to the available number of different buttons and dials and more importantly a lot of them have secondary functions and have the ability to be customized. The first important one is the Quick Menu which can be accessed by pressing the Q button on the back of the camera. It can hold up to 16 different items which are presented as a collection of little tiles. You get the choice of 27 items to put in this menu and some of these are ISO, Dynamic Range, White Balance, Image Quality, MF Assist, AF Mode and so on. Then there's the function or Fn buttons. You get a total of 7 buttons which can be customized, which is very impressive to have on any camera. The range of functions that can be assigned to those buttons is almost exactly the same as with the Quick Menu, meaning these can be basic functions like ISO or Image Quality or advanced ones like Shutter Type, Command Dial setting or Wireless communication. The X-E2S also features a very advanced Auto shooting mode for those that are only learning photography or want a hassle-free shooting experience. By default, it can be accessed via the Fn2/Auto button and you can either choose the Advanced SR Auto mode which selects the appropriate scene mode for you or you can choose one manually. Some of the more interesting scene modes which you can choose from are the Portrait Enhancer, Fireworks, Sunset, Flower or Underwater. Interestingly enough, the Advanced SR Auto mode also has some of unique modes of its own like Sky and Greenery or Portrait and Motion. Lastly, let's see how capable the X-E2S is terms of Wi-Fi functionality.
To connect the camera to your smart device you'll need the FUJIFILM Camera Remote application and it's compatible with either Android or iOS devices. You'll get a usual array of features like the ability to back up photos to your smartphone or tablet, embed them with GPS data or remotely control the X-ES2. Fuji's application is nicely laid out and well-optimized no matter what device you're using. You can also wirelessly connect to a computer if you install the FUJIFILM PC AutoSave application and then transfer your images that way if you're so inclined. So, besides not having a touchscreen which is something that may bother some people, the X-E2S is well-equipped in every other way in regard to its body, functionality, user interface and Wi-Fi features. It's certainly a job well done for Fuji.
Autofocus and performance
The X-E2S comes equipped with a hybrid AF system that consists of 77 focus points and it promises to bring excellent focusing performance without the camera costing a fortune. It's an identical focusing system found in Fuji's X-T10 and that's certainly not a bad thing. As usual, the focusing speed will heavily depend on the lens being used and it can range from being good to being excellent. Just make sure you're using a lens with a built-in motor inside of it and you'll be just fine. The focusing points on the X-E2S are arranged in a way that the central portion of the frame consists of phase detect points while the one surrounding it are contrast detect based. The AF performance was generally very good no matter the lighting conditions and even the subject tracking performance was very respectable for a camera in this price range. Do keep in mind that you'll get best results when shooting moving subjects if you keep the central focus points on your subject most of the time as the performance isn't the best we've seen if you let the camera choose the appropriate focus points all by itself. This is the only limitation we could find with the hybrid AF system on the X-E2S and overall, we are quite happy with its performance. In terms of focusing modes, you get three of them: Single Point, Zone and Wide/Tracking. In Zone focusing mode you can choose between 5×3, 5×5 or 3×3 arrays of focus points. Wide/Tracking mode can either keep your subject in focus as long as you keep the shutter button half-pressed or do it automatically for you if you switch it to continuous mode. If you wish to focus manually, then you can choose between two manual focus assist options: Focus Peaking or Digital Split Image. The latter works by displaying a split black and white image in the center of your image frame which consists of three different parts and you acquire focus by rotating the focus ring on your lens until all of them are perfectly aligned.

When it comes to performance during general use, the X-E2S showed no hesitation in performing any task we threw at it. That is something you would expect from a mid-range mirrorless camera and this one certainly doesn't disappoint. Burst rate performance is also very commendable. You get two shooting modes, 7 fps and 3 fps. Both support continuous AF, the difference being that the 7 fps only uses the phase detect focus points from the center of the frame while the 3 fps mode uses all of the 77 points. This means that it's up to you to decide if you want increased speed or the increased accuracy.
What isn't very impressive is the buffer size. You can take around 10 shots (give or take) before the buffer needs to clear. We expected better performance from X-E2S, but it's still acceptable if you don't plan to make shooting sports or action your main point of focus when shooting with this camera. This brings us to battery life. With an endurance of around 350 shots per charge the X-E2S is able to shoot for a decent amount of time if your shooting brings your far away from a power source. You can also take around 110 minutes of video on one charge, which is also a very respectable performance. The X-E2S showed a decent performance in all of our tests and its only weakest link was a rather limited buffer size. Everything else was on a level you'd expect from a mid-range camera and that makes us pretty satisfied.
Video features and quality
It's well known that Fuji cameras were never especially focused on video recording and the story is very similar with the X-E2S. The average user won't be unhappy with it in this regard, but it's by no means a professional video-making tool. First of all, it doesn't support 4K recording and is only able to record in 1080p at 60 fps. It's true that 1080p is still more than enough for most consumers, but more and more users are making a transition to 4K and would really appreciate having that functionality on the X-E2S. Audio is handled well with a decent set of stereo microphones and the ability to attach an external one via the microphone jack, but again, there's no headphone jack, another thing that advanced videographers will surely miss.
For your focusing needs, you can either make use of continuous AF or focus manually with the help of two different focus assist features. Focusing performance with AF enabled wasn't bad at all thanks to the hybrid AF system, but it's still wasn't good enough for professional use. It's perfectly serviceable for those occasions where there aren't many focus changes in your videos, but don't plan on using it for any fast-moving subjects or sports. Focus peaking really helps in this regard and with enough practice you can get away with some nice and smooth looking focus pulls during video recording. Another thing that is missing is in-body image stabilization, something that has become a very important feature to have in your camera if you're planning to do any serious video work. Instead, you'll have to rely on having an image stabilized lens, which is a viable workaround, but not an ideal one.
The quality of videos recorded with the X-E2S can be considered average at best. It certainly won't blow you away, but it shouldn't disappoint you much either. It would be great if video quality was on par with the quality of stills that this camera can produce, but it is what it is, in tradition with many other Fuji cameras the X-E2S is your best choice if you're mostly planning on taking photos with it and video recording is something that is less important to you.
Image quality
Lastly, it's time to talk about stills quality, a conversation piece that couldn't exist without at least one mention of a Fuji camera. Despite having an older X-Trans sensor, the X-E2S is still capable of producing good enough photos to inspire a conversation. 16 megapixels may not be the most exciting resolution in the world, but the X-E2S is capable of producing photos with plenty of detail nonetheless. Thanks to that sensor the colors also look great, with a nice punch to them and a tasteful amount of saturation.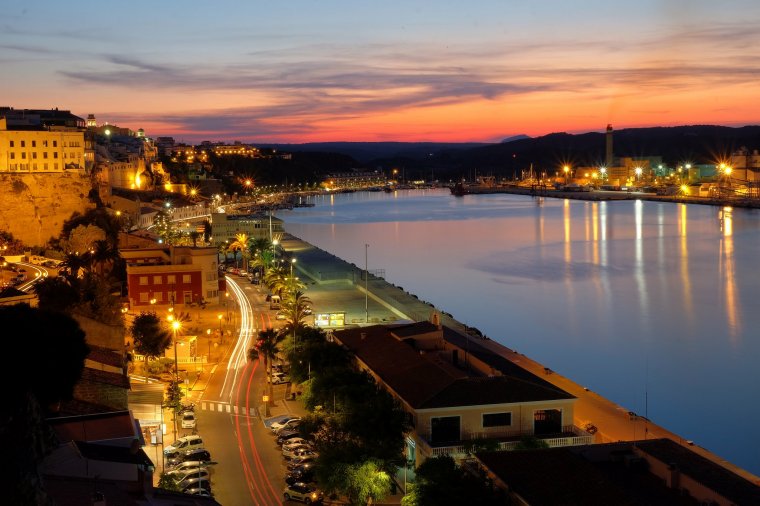 Photo courtesy of Luca Dalla Vecchia
Dynamic range is also very good and allows for a lot of flexibility in achieving a perfect exposure in all shooting conditions. Noise performance also stood the test of time very well and allows you to get clean images up to an ISO of 3200 and usable shots even above that value. As always, you'll get the best results when shooting in RAW, but since Fuji's JPEG algorithms are nicely balanced you can even get away shooting in JPEG most of the time. If you decide to do use, then you can also make use of different processing filters that Fuji likes to call Film Simulation Modes. There's 11 of them available and some of these are the Provia, Velvia, Astia, Monochrome and so on. Just like we've expected the X-E2S really shines when it comes to taking stills and gives you a lot of powerful tools for achieving satisfactory results no matter what your taking photos of.
Conclusion
So, what is our final verdict when it comes to Fujifilm X-E2S? Could it be considered as another successful camera coming from a well-established brand? Well, it certainly can. Fuji have done a really good job with this camera and there isn't really much else to be done to improve on that. Yes, it may not have touchscreen, the most useful burst rate or great movie mode, but realistically, this isn't a premium camera that has a high price point and that aims to bring all the possible bells and whistles to the table. It's a solid mid-range offering that brings a feature packed and well-built body, a high-resolution EVF, great image quality thanks to the venerable X-Trans sensor, a capable and versatile AF system and a respectable battery life.
You really couldn't ask for much more at this price point and we can recommend the X-E2S wholeheartedly to anyone looking for a capable mirrorless camera that's more advanced than an entry-level one, but still sold at a price that won't break the bank. Time and time again, Fuji continue to show their imaging prowess and the ability to create a compelling product no matter the class it sits in and the price it's being sold at, read here.
The following two tabs change content below.
An amateur photographer, songwriter, musician, computer and technology geek and an occasional comedian, I'm a little bit of everything. I always aim to pursue things I'm passonate about and try to look on the positive side of things whenever I can. My mission is to wrap my articles in that aura of positive energy and keep a healthy balance between being serious about my work and spicing things up with a little fun now and than. After all, life's a game and there's always a different way to play it.