Canon PowerShot G9 X Review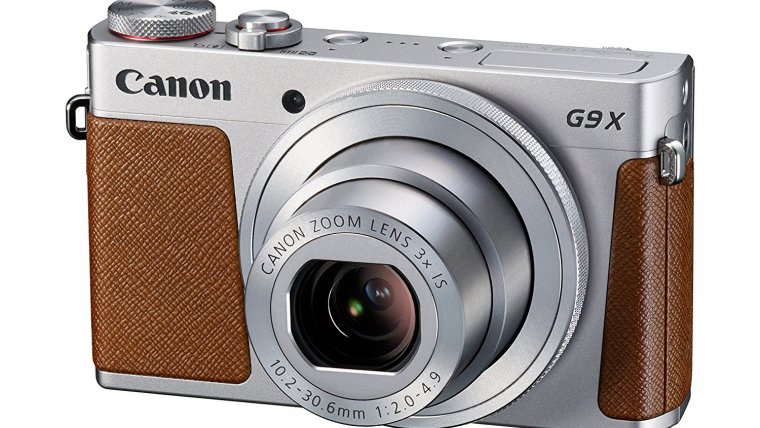 Canon PowerShot G9 X Review
www.sleeklens.com
It's no secret that compact cameras are steadily losing the race against smartphones, at least at the lower-end of the market. More and more users are finding it more convenient to carry just one device on them and take photos with their smartphones, instead of having to carry a separate device that only serves that one purpose. It's true that entry-level compact cameras still have some advantages in terms of zooming ability and often manual controls, but that's still not enough for most people to justify yet another purchase. This is where the enthusiast compact cameras come in to save the day.
Those who are a little more into photography will certainly consider buying one of those because the advantages over the camera on your smartphone are multiplied over the entry-level compact camera. The biggest ones have to be the image and build quality as well as handling and the presence of many useful and advanced features.
Today, we have one of Canon's offerings at our hands, the G9 X. It could easily be considered as a successor to the very popular Canon S120, with an even bigger sensor that is of the same size as the ones found in the most popular enthusiast cameras to this date, Sony's RX100 lineup. These types of compact cameras have two potential types of buyers; ones that already own a dedicated camera, but want something more portable as a backup camera (look here) and those that are beginning to find some passion in photography, but want to start their journey with something more compact and less intimidating than a mirrorless camera or a DSLR. The Canon G9 X really has the potential to be a product to satisfy both types of users and we can't wait to take a deeper look at it and see what it's made from.
The G9 X comes equipped with a familiar 20 megapixels 1-inch BSI-CMOS sensor which is coupled with a capable DIGIC 6 processor. In theory, this combo should give it a good image quality and a respectable low light performance as well as good performance in general.
Pros
Built-In WiFi
Image Stabilization
Built-in Flash
Touch Screen
RAW Support
Timelapse Recording
Smartphone Remote Control
Cons
No Environmental Sealing
No Built-In Viewfinder
No Articulating Screen
Low Battery Life
Click to read the full Review
The lens that sits on top of that sensor has a focal range of 28 – 84 mm in full-frame terms and a maximum aperture of f2 at its widest and f4.9 at its telephoto end. It also has optical stabilization and a very useful minimum focus distance of 5 cm. While it's not the longest zoom range we've seen on a compact camera, it's actually pretty standard for the one that bears a large 1-inch sensor. The only slightly limiting factor here could be the rather narrow aperture of f4.9 at the end of the zoom range, but we have yet to see how it will affect image quality, especially in low light. The G9 X can also shoot at a respectable burst rate of 6 fps (4.3 with continuous AF enabled) which perfectly falls in line with the performance you would get from an entry-level DSLR or a mirrorless camera.
There's also a 31-point contrast detect AF system on board, which should give out a respectable focusing performance in all shooting conditions. Canon has really paid attention in making this camera feel durable and comfortable in the hand, so they've opted for a logical choice of metal and faux leather for its build materials and they've also managed to do it with style. They've also made the right choice of equipping it with a 3 inch 1,040,000 dot touchscreen, as many users buying this camera will already be used to using a touchscreen for taking photos and navigating through the menus. What the G9 X unfortunately lacks is the viewfinder, which is certainly a shame, but nothing out of the ordinary for a compact camera at this price point.
You also get a built-in flash with an operating range of 6 meters when the Auto ISO is enabled, a micro-HDMI port as well as Wi-Fi coupled with NFC. As is the case with many compact cameras, there are no headphone or microphone jacks as the G9X only relies on its built-in stereo microphone audio recording needs. In terms of
video recording
, there's no 4K recording to be found and instead, you'll have to make use of the 1080p mode at 60 fps. Since this camera certainly won't be anyone's first choice for making videos, we aren't bothered too much about the lack of 4K support, especially if you take into account the asking price. While it not may sound like your dream camera, the Canon G9 X certainly sounds like a strong offering in the product category of advanced compact cameras and we can't wait to test it out more thoroughly. As usual, we'll start with a more detailed look at its body and everything it holds.
Body and handling
The PowerShot G9 X is an interesting camera in regard to its design. You get two color options: all black and silver with brown accents. Each of those almost looks like an entirely different camera. If you opt in for the black one, it will look serious, professional and understated, while the silver one looks more fashionable and more youthful. So, it's up to you as a photographer to decide which one fits your personality better. Other than that, the G9 X is a solidly built camera thanks to its metal construction and it is noticeable right from the first moment you take it in your hand. The same can be said for its buttons and dials which are crafted with precision and feel very nice while being used. Despite not having the deepest grip we've seen the G9 X can still be held securely with ease thanks to the grippy faux leather accents on its front and the thumb rest on the back. Control-wise, there's not much going on here as this camera was imagined to be mostly controlled via the touchscreen, which is a double-edged sword. Users that have previously only dabbled in smartphone photography will feel right at home with the G9 X, but the more advanced users could potentially miss the lack of physical controls. All in all G9x is very comfortable to carry around unlike Samsung NXi which is quite bulky.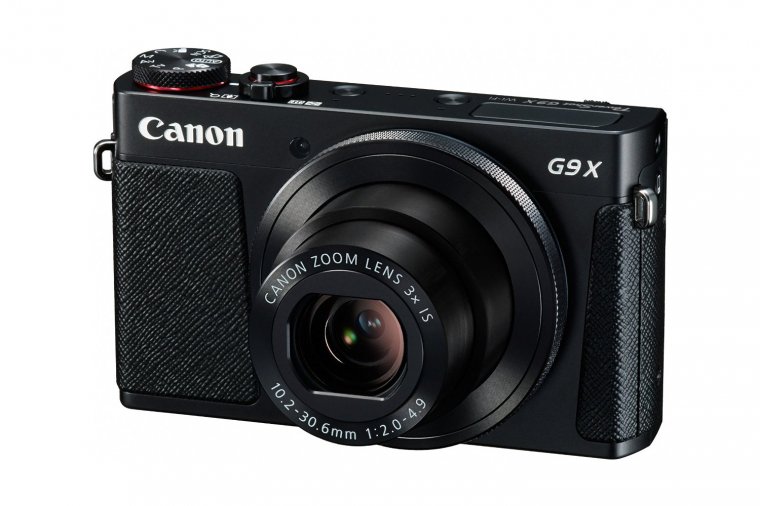 Let's take a look at the camera before we dwell a little deeper into its handling. Things start quite simple with the front as there's nothing else to be found here other than the focus assist light and the camera lens. The lens itself does have one control ring, which can be programmed to perform various task, but more on that later. Both sides of the camera itself hold no physical controls, so there's nothing to talk about here. Looking at the top reveals pop-up flash which is hidden inside the camera body, a little switch that flips it up, Playback and On/Off buttons, two stereo microphones, a shutter button with a zoom lever and lastly the main mode dial which also has a slot for one custom mode. We'll finish this tour by looking at the back of the camera. Here we find that 3 inch LCD touchscreen which dominates the entire back and only leaves room for a few buttons. There's only four of those buttons: Movie, Q/Set, Menu and Info. Strangely enough, there aren't any control dials present on the body other than the one on the lens and there is no navigation controller of any kind. This means that going through the interface and the menus are only done via the touchscreen. Like we've mentioned at the beginning, this is somewhat of a controversial decision for Canon to make and will surely drive some advanced users away from this camera. So, the G9 X seems like a combination of an entry-level camera and an advanced one. You get the build and picture quality of the more expensive cameras, but with a control scheme that's entirely catered to beginners or those users that don't mind doing most of their adjustments on the touchscreen.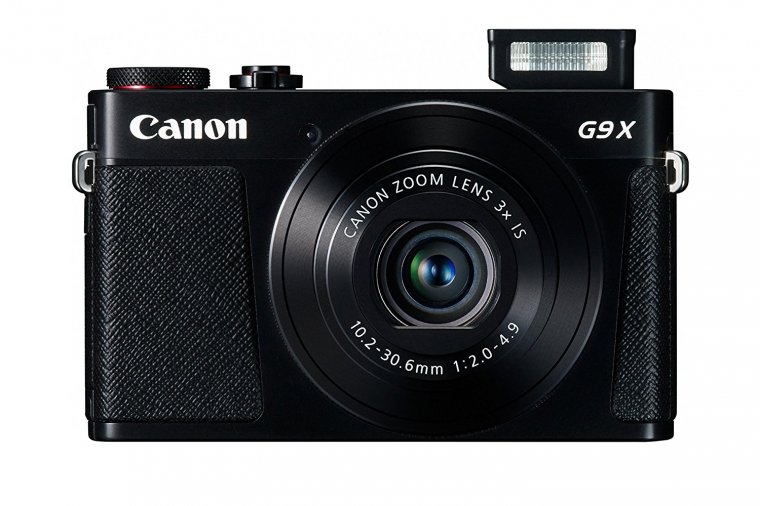 Now, that we've found the target audience for the G9 X, we can say with utmost confidence that those users interested in buying it will enjoy using it. Canon's well-made user interface blends perfectly with touch input and we've had no issues with using the camera this way. Every menu and setting is easily recognizable and can be found in its logical place, the screen itself is very responsive and no different than using the one your smartphone and anything needing adjustment can be set up precisely because of the highly responsive screen. It's also quite easy to access all of your important settings. Most of them can be found inside the Q menu, which can easily be brought up via its own dedicated button and you can quickly adjust everything you want just by using the touchscreen. You can also customize it to your liking and decide which functions will be shown inside of it. The control ring on the lens plays a big role on the G9 X in terms of usability and it can be used to do many different things. By default, it can be used to adjust different exposure parameters like ISO, shutter speed or aperture just by tapping their corresponding icon in the menu and turning the ring. Other than that, it can be programmed to act as a manual focus or step zoom ring or to adjust things like Exposure compensation, White balance, Dynamic range and so on. You just need to dedicate a little of your time to figure out how it operates and how you can get the most out of it and you'll be very happy to have it as another way to control your camera. The G9 X also gives you a neat way of deciding what kind of information while being displayed on your screen while your shooting and you can choose which display mode you can switch to and which one you don't need. The Movie button acts as a function button on the G9 X and it can be programmed to hold functions like Manual focus, White balance, ND filter, Drive mode, Timer and so on. The last thing you get that falls under the category of personalization is the My Menu. It's a simple way of having the ability to put some of your secondary functions at the tip of your finger without having to dig through the different menus every time you need to use them.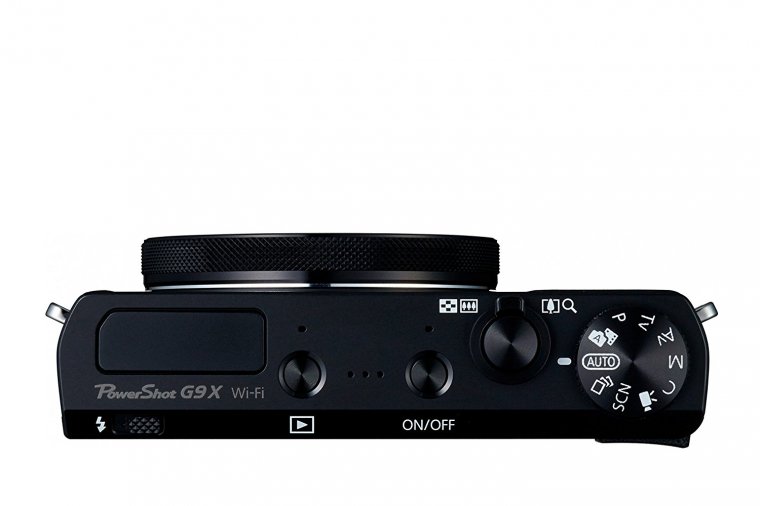 Before we end this section of the review, we need to say a few words about the Wi-Fi functionality of the Canon G9 X. We are happy to see that it offers a full range of Wi-Fi related features, something that can rarely be said for a compact camera. You can connect to your device of choice either directly via Wi-Fi or you can use NFC if you have an Android device that supports it. You will need the Camera Connect application for that. After you've set everything up you can either transfer images to your smart device, remotely control the G9 X or add GPS tags to your photos. There's also a lot of functionality outside the ones that require a connection to a smart device like the ability to connect to a printer, another camera or PC and even backup your photos to Canon iMAGE Gateway cloud service. All in all, we are pleasantly surprised in regard to what the G9 X has to offer and Canon has really found the right balance between functionality and ease of use, something that is of utmost importance to achieve on a compact camera.
Autofocus and performance
The Canon G9 X offers a 31-point contrast detect based AF system with a decent amount of different focusing modes that come with it. In normal shooting conditions and when there's decent amount of light available, it provides quick and accurate focus most of the time and we gave us no reason to complain. When the light levels fall, so do the overall speed and the accuracy, but never to those levels we that we would consider to be an unusable performance. We didn't expect any miracles here, but you do need to be a little more careful when focusing in low light and you should be able to get satisfying results. Having a touchscreen help immensely here, because it allows you to quickly refocus and pick another subject just by tapping anywhere on the screen. In those situations where you would prefer to focus manually you can do so with the help of the control ring found on the lens and two manual focusing methods: onscreen scale that shows the current distance your focus is set to at the given moment and focus peaking which shows you colored highlights over the area in your frame that you're currently focused on. When it comes to different focusing modes you can either choose AiAF which holds 31-point mode, Face Detection and Touch AF or 1-point AF which can either be set to be fixed in the center of the frame or you can put the focusing box anywhere on the image frame.
Thanks to having a very capable Digic 6 processor, the G9 X exhibits very good performance no matter the type of work that you throw at it. We were very pleased in this regard and using this camera was a real joy because of such a performance. When it comes to burst rate shooting, the G9 X is an average performer at best. If you're planning on shooting only JPEGs, it will give you a decent performance of around 10 shots at its fastest speed before the buffer fills up. After that, the shooting speed drops to around 2.8 fps and you can shoot as long as you want. When it comes to RAW, the story is completely different. Right from the beginning, the shooting speed sits only around 1.3 fps with a buffer size of around 20 files. To be honest, we expected a better performance form an advanced compact camera like the G9 X and it surely isn't a replacement for your dedicated sports or action camera. Its endurance also isn't particularly impressive. You'll only be able to get around 220 shots before needing to recharge the battery, meaning that you'll definitely need to invest in a spare battery if you're planning to use the camera for an entire day. So, in regard to performance, the G9 X could be considered an average camera that excels at some things, but fails to impress in others. There was certainly some room for improvement here.
Video features and quality
Since most of you would never buy a compact camera as the main device to record important videos with, we will judge the video capabilities of G9 X from a standpoint of a backup camera. It may not offer 4K recording, something that has become more and more common even on compact cameras, but it still has a 1080p mode with a respectable 60 frame rate which will give you nice and smooth footage and also some room to play around with slow-motion effects. There are no microphone or headphone jacks, but it won't be a big issue for most people since the built-in stereo microphone do a decent job of recording audio. They also come with software wind filters which can you can enable if it becomes necessary. You also get full manual control of exposure and both manual focus with focus peaking and continuous AF. While the continuous autofocus performance is nothing to write home about due to the limitations of contrast detect based AF solutions in video recording, you can still get good performance with the help of Touch AF. Optical image stabilization does a pretty decent job of stabilizing the footage and the inclusion of many different filters and modes will surely help you to awake your creative side. The video quality itself is pretty good for a compact camera, even in low-light conditions and we never felt it was lacking in any way. If you can live with the lack of 4K recording, you should have no problem of getting some really usable footage out of the G9 X.
Image quality
Since this is an enthusiast compact camera, you would expect the image quality to be good and better than that of the traditional compact camera. We are happy to say, that it indeed is. The sensor inside the G9 X is capable of producing some nice-looking images, no matter if you're shooting JPEGs or RAW files although it is smaller by 56% compared to Canon G1X Mark II. Canon's well-balanced JPEG algorithms are also present on this camera and show that you can fine tune both the noise reduction and sharpening to achieve results pleasant to the eye.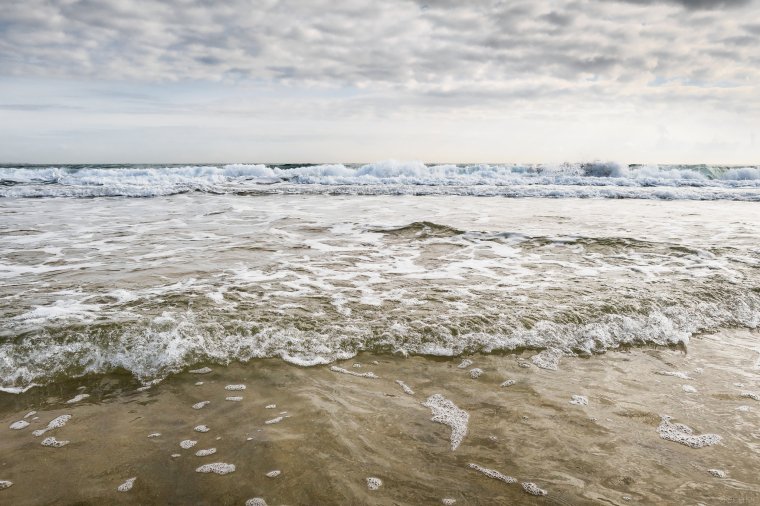 Photo courtesy of Alejandro Esteban Cabo
is also very respectable for a compact camera and you can get some very usable images up to the ISO of 1600 and even 3200 when shooting in RAW. The included 28-85 mm lens also doesn't limit the G9 X in achieving great amounts of detail since it's sharp at all focal lengths. There is only one limitation to be found and that is the rather slow aperture of f4.9 at 85 mm, which will require you to bump up the ISO to get sharp pictures in low light and thus slightly reduce the overall image quality. On the flip side, having a bright aperture of f2 at 28 mm will enable you to get very clean results in low light conditions since it's a focal length that is used the most for general purpose shots. So, the G9 X really does a fine job in taking high-quality photos and its performance falls perfectly within the camera in its class.
Conclusion
While the mirrorless camera market is already overcrowded with good offerings from many different companies and it's quite hard to make a product that will make a breakthrough, the compact camera market offers slightly more room to make a push and get away with a successful camera. The G9 X may not be the perfect compact camera, but it does offer enough value to be loved by many photographers. It's a camera that was made to be as simple to use as possible, but with image and video quality that is worthy of an enthusiast grade product and it certainly manages to achieve those goals. It wouldn't be our first choice for shooting fast moving subjects or for professional video recording, but other than those two possible uses it will do just fine for many others and we have no problem with recommending it to those users looking for a simplified shooting experience, but without any compromise in image quality. In a way, the G9 X acts like an extension of your smartphone and if you're used to shooting a lot by operating your camera with the help of a touchscreen, then you will feel right at home with this one.
To know more about the best compact cameras, click here.
The following two tabs change content below.
An amateur photographer, songwriter, musician, computer and technology geek and an occasional comedian, I'm a little bit of everything. I always aim to pursue things I'm passonate about and try to look on the positive side of things whenever I can. My mission is to wrap my articles in that aura of positive energy and keep a healthy balance between being serious about my work and spicing things up with a little fun now and than. After all, life's a game and there's always a different way to play it.