Canon PowerShot G9 X Mark II Review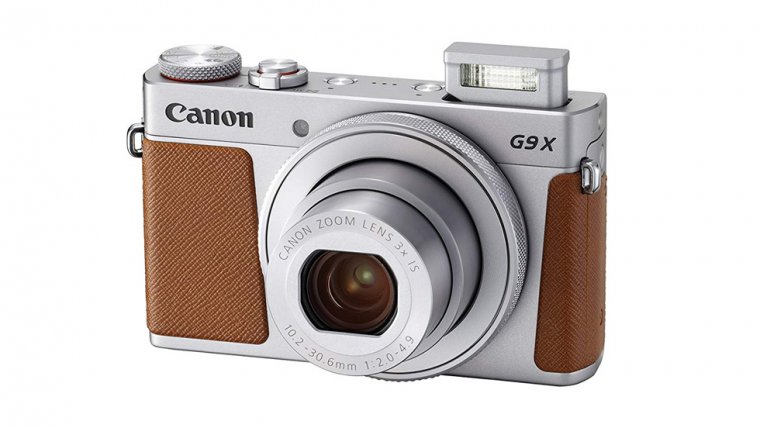 Canon PowerShot G9 X Mark II Review
www.sleeklens.com
While the compact cameras don't enjoy the same popularity as they used to (because of how capable our smartphones have become and how accessible the mirrorless cameras are right now price-wise). Still, most of the companies still aren't giving up on the format and are always looking for ways to introduce them to as many people as possible by giving them more functionality than ever before and improving their image quality significantly. This is where the 1-inch sensors came into play and have rejuvenated the popularity of compact and point-and-shoot cameras once again as they've finally managed to bring their image quality closer to DSLRs and mirrorless devices and at the same time bring it to a level that's still out of the grasp for today's smartphones. Still, most of those cameras are still out of the reach for some people due to their relatively high prices (as they are usually more of an advanced than consumer-oriented cameras) and it was only a matter of time before some camera manufacturers decided to create devices catered to a more widespread audience.
The Canon PowerShot G9 X Mark II is one of those cameras and it aims to combine the image quality brought on by the 1-inch sensors with a user experience that will allow even the beginner photographers to easily get to grasp with what the advanced compact cameras have to offer (while also costing far less than a lot of competing products). Aside from its capable sensor, the Canon G9X Mark II also brings other interesting things to the table like its trendy design and good build quality, optical image stabilization, powerful processor, decent zoom range, macro capabilities, a high-resolution touchscreen, built-in flash unit, fast burst rate, Full HD 60 fps video recording, Wi-Fi, Bluetooth, NFC and more which makes it to be considered as one of Canon's best camera like Canon EOS M5.
Since it's more of a camera that would be of interest to beginner and amateur photographers, it does not feature headphone and microphone jacks, a hotshoe to allow the use of an external flash, weather sealing or a viewfinder, but the omission of these features is what allowed Canon to sell the GX 9 X Mark II at such a competitive price point and bring it into hands of more people who are interested in bringing their photography on another level, but without sacrificing the portability and the ease of use many of them have grown accustomed to by using their smartphones or previous compact cameras as their main shooting tools. It's certainly interesting to see how different companies have to rethink their business strategies because of the everchanging camera market and if they will be able to adapt to the current conditions (especially when it comes to competing with smartphone manufacturers, as they have certainly made things much more complicated for the likes of Canon by introducing quite capable cameras into the types of devices we all carry with us at all times).
So, let us see if the Canon PowerShot G9 X Mark II has enough functionality and the charm to find its place in the bags and pockets of many different types of photographers around the globe.
While the reasons to purchase a more advanced compact camera will vary from person to person, most of them will make that decision because they want to get good image quality in a very portable form and for that reason we will start the close examination of the Canon G9 X Mark II's capabilities by looking at all of its aspects that directly affect its ability to produce satisfactory images and videos.
Pros
Built-in WiFi
Bluetooth Connectivity
NFC Connectivity
Image Stabilization
FullHD Max Video Resolution
Touch Screen
RAW Shooting
Face Detection Focusing
Light Body
Manual Focusing
Manual Exposure
Timelapse Recording
Remote control with a smartphone
Cons
No Articulating Screen
No External Flash Shoe
No Built-in Viewfinder
Low Battery Life
No Environmental Sealing
Poor Telezoom Coverage
Optical Zoom only 3X
Click to read the full Review
Its 1-inch sensor is a 20-megapixel BSI-CMOS unit and it should bring a nice balance between resolution and low light performance thanks to its specific design. You shouldn't expect results that could rival a DSLR or a mirrorless camera when it comes to shooting at night, but the daylight performance will outshine your smartphone or a regular compact camera any day of the week. Canon has also included a very capable Digic 7 processor to help with the overall performance but also to provide more mature JPEG processing (meaning better color reproduction, sharpening and noise reduction).

As is expected, RAW support is also included and will allow you to get even better results with the G9 X Mark II if you know your way around post-processing software. Thanks to its Wi-Fi support, the camera will also enable you to easily transfer your photos to a smartphone or a tablet and edit them in a more straightforward manner with many of the applications that can be downloaded for the Android and iOS system (thus, you won't be required to shoot in row to get better images or change their overall look with relative ease).

The lens sitting on top of that 20-megapixel sensor is a 28-48 mm equivalent unit with a maximum aperture of f2 at 28 mm and f4.9 at 84 mm. This means that shooting in low light shouldn't be an issue as long as you're staying away from the end of the zoom range (as the aperture of f4.9 will provide some challenge) and that is also the case thanks to the inclusion of optical image stabilization (it will allow you to get better control over your shutter speed and produce sharper and more stable photos with less noise to them). The lens also has a minimum focus distance of only 5 cm and will allow you to get very close even to smaller subjects and get some unique types of shots (especially if you use the built-in flash unit as it will give you more illumination and better-looking photos). When it comes to exposure, the ISO values that will be available to you range from 100 to 12800 while the shutter speeds that you'll be able to shoot with can go as low as 30 sec or as high as 1/2000 sec (this fast of a shutter speed will give you the ability to make use of the maximum aperture of f2 even in bright light and give you more room to play with your depth of field). There's also an ND filter on board for those occasions where lighting is too harsh or you want to achieve slower shutter speeds in daylight to get different types of effects.

Despite being targeted at a less demanding audience, the G9 X Mark II is still a member of the G series of cameras and thus also aims to bring good performance in addition to its image quality. Its contrast detect based 31-point AF system may not feature the Canon's familiar Dual Pixel AF technology, but will be capable enough for most types of uses, (even for shooting moving subjects thanks to Canon's algorithms and many of available focusing modes). The very familiar and powerful Digic 7 processor is certainly to thank for the fast boot, shot to shot and focusing times you'll be able to enjoy with this camera, but we should also mention the optimizations that Canon have done to create a very smooth and easy to navigate user interface (something that has always been a trait of most of their cameras through the years). Also, the available burst rate of 8.1 fps also fits in well with Canon's philosophy of providing decent performance with their G series of cameras, but the G9 X Mark II does manage to lag behind bigger and more advanced cameras in terms of battery life (since the size constraints come into play even more with this camera than those with more spacious interiors and more room for bigger battery packs). In return, the G9 X Mark II does offer a very stylish and easy to handle body that will easily fit into anyone's rucksack, bag, pocket and compartment and never become a burden after being used for prolonged periods of time (which is certainly one of its biggest strengths along the image quality it can provide and its price point).



The body itself doesn't offer a lot in terms of expandability (only the standard SD card slot, as well as the USB and HDMI ports) but it does bring important features such as Wi-Fi, NFC, Bluetooth, an orientation sensor, time-lapse recording, stereo microphones and a fixed 3-inch TFT LCD touchscreen with a resolution of 1,040,000 dots. Lastly, the G9 X Mark II also offers 1080p 60 fps recording, something that is great to see on a camera like this one despite the lack of 4K recording and features such as the microphone and headphone jacks or the Zebra patterns and Log profiles (Focus peaking and a pair of capable stereo microphones are included though and so is the fixed touchscreen that will help you with faster focus acquisition). So, even before dwelling deeper into this review we can already tell that the Canon GX Mark II is the type of a compact camera that aims to bring as little compromise in image and video quality as possible, but while also keeping the feature set light and more accustomed to those that are more interested in casual photography than any kind of professional work.

In a way, the G9 Mark II X could be called one of the best entry-level point-and-shoot cameras that money can buy, but before we can declare that statement as a fact, we need to see how well it handles in our testing. Let us start with its body construction, handling and usability.
Body and handling
Despite not being a dream camera for professionals and enthusiasts (as is the case with some 1-inch sensor cameras on the market) it is still a unique one thanks to its size, control scheme and built quality. It's one of the smallest cameras of its type out there (even smaller than Sony's RX100 offerings) but also one that is built to very high standards. At 206 grams of weight, it's very light but doesn't feel cheap thanks to its metal construction (it's a win-win combination for those people that are looking for a product that is easy to carry around but still very durable). It also comes in two colors, brown and black and both of those make an entirely different fashion statement (the brown one is flashier and stylish, while the black one looks more serious and understated). The only thing it lacks is weather sealing, but that kind of omission is expected to be found on such an aggressively priced camera such as the Canon G9 X Mark II and probably won't bother a lot of people. Still, despite its modest dimensions, the G9X Mark II remains a camera that is both comfortable to use and to hold (thanks to the faux leather material being placed on all the strategic positions and the front grip being as pronounced as possible for a portable compact camera).
The camera's control scheme is a balance between three things: the control ring located around the lens, the included touchscreen and lastly, a modest number of physical controls that can be found around the body itself. It's certainly not a device that will be appreciated by those photographers that are used to operating their cameras strictly by using the physical controls as it mostly relies on the touchscreen as the main method of operating the G9 X Mark II. This kind of user experience will certainly make the current smartphone users feel right and home and help them learn about their new camera and its capabilities more easily than by having to remember the function and location of each physical button or dial (something that could feel cumbersome to a lot of beginners who have never used a dedicated camera before). All in all, the Canon G9 X Mark II is an excellent camera in regard to its body when put in the right context and that means its target audience, which will mainly consist of first-time photographers or those coming from less advanced devices like smartphones or cheaper entry-level compact cameras.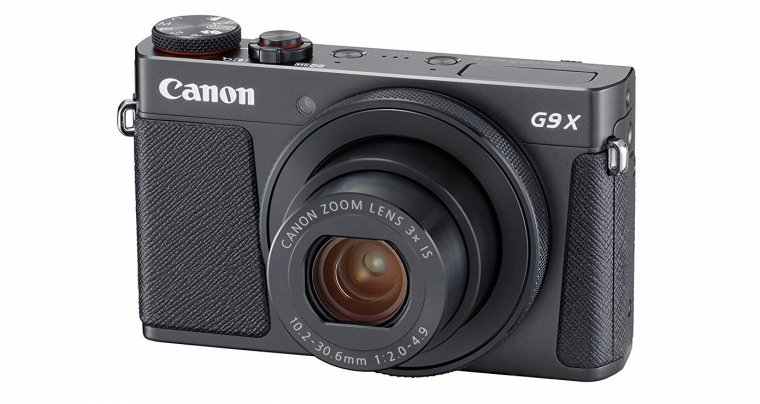 Now, let us see how much functionality Canon has managed to fit on to the exterior of this tiny camera and does it really bring enough balance between virtual and physical controls to bring a user-friendly experience to the type of buyers it is catered for. As is the case with all of our reviews, we will start by checking out the front of the camera. You won't find many things here other that already aren't featured on many other cameras (like the focus assist light and the lens itself), but there is one thing that isn't the part of the majority of compact cameras and is essential for the G9 X Mark II's user experience; its lens control ring. It will allow you to easily change and adjust a number of different settings and parameters (there's a long list of functions that can be assigned to it) and do it without even having to think about it (since your fingers will naturally rest on the lens barrel anyway to give the camera a better grip). The left side of the G9 X Mark II features a dedicated Wi-Fi button to allow you to establish a quick connection between the camera and your smartphone, while the right side holds the HDMI and the USB ports (we also like the addition of a couple of obvious screws on both the sides as they give the camera a slightly industrial look and really add to its overall durability). The tripod socket and the SD card/battery compartment are located at the bottom o the camera. The top of the Canon G9 X Mark II holds the small pop-up flash unit (bearing a range of around 6 meters) and a dedicated lever that allows it to rise up from its housing, stereo microphones and a single mono speaker, the On/Off button, the shutter button/zoom lever combo and lastly, the main mode dial itself. The back of the camera is entirely dominated by the 3-inch touchscreen; there's no viewfinder, no navigation controller and no other fancy controls. Here you'll only find the little thumb rest featuring the same faux leather material found on the front of the camera and an array of four buttons: Movie, Q/SET, Menu and Info.
Thanks to the well-designed user interface, it's neither hard or cumbersome to control the G9 X Mark II with the use of a touchscreen and the entire experience is very reminiscent of the one you would have while using your smartphone (even better because of the overall design being centered around photography and thus, it's even easier to pick out different settings and make any necessary adjustments). Canon's expertise in creating great software to back up their cameras really shines through here and is still one of the company's biggest strengths when it comes to their products. Still, as the G9X Mark II targets the less demanding audience, it's of no wonder that it brings two shooting modes catered to those who want an experience similar to using a point-and-shoot camera; the Smart Auto and the Hybrid Auto modes. The Smart Auto mode is fully automatic and will allow the camera to pick any necessary settings for you depending on your lighting conditions and ambiance, while the Hybrid Auto mode is the one that will give you the option to create short movie clips recorded before you take each of your shots during the day and combine them into one bigger highlight video. There's also the matter of customization and it all starts with the control ring found on the lens. It can either be used as a replacement for a navigation controller (meaning that you could pick any of the settings that need to be adjusted just by tapping their icon on the screen and turning the ring to make the necessary adjustments) or to directly adjust the Aperture, Shutter speed, ISO, exposure, White balance without any other input being required beforehand. You could also program it to perform step zooming, adjust the aspect ratio or to pick one of the predefined Lighting Optimizer effects. Another physical control that can also be reprogrammed is the Movie button and there's a large number of settings that can be assigned to it (like the Drive mode, ISO, White balance, ECO mode, ND filter and so on). You will also be able to choose the amount of information displayed while you're composing your shots (making it either filled to the brim with all the different readouts and notifications of active features or as minimalistic and clean as possible). One Custom shooting mode is also included as a way of allowing you to save a collection of your settings and adjustments so they can be recalled at a later time, as are both the Quick Set and My Menu options. The Quick Set menu will allow you to create a grid of up to 11 different items consisting of decently big list of functions and settings that you could access quickly at any given them just by using the Q/Set button on the back of the camera, while the My Menu feature will store all of your handpicked menus (up to six of them), allow you to arrange them in any order and enter any of them quickly from one single menu, rather than wasting time to search for them each time you need to use a specific function.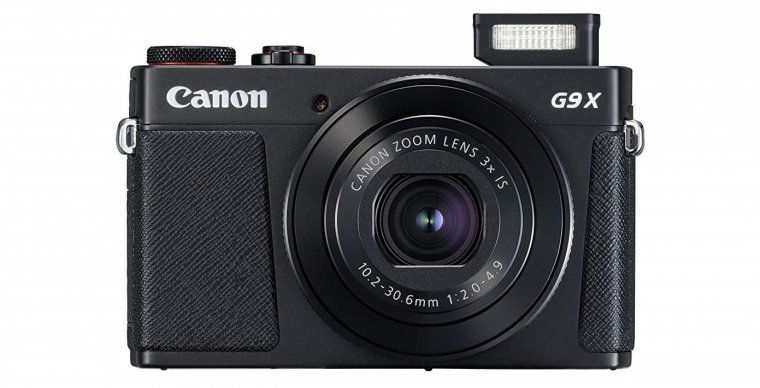 Now that we've established that the Canon PowerShot G9 X Mark II is a simple, yet very powerful camera when it comes to its user interface and all that is contained inside of it, it is time to see if it offers the same level of polish with its wireless capabilities. Right from the beginning things do sound very promising as Canon have included a familiar trio of wireless communication options: Wi-Fi, NFC and Bluetooth. This essentially means that you'll be able to either connect the G9 X Mark II to a smartphone or a tablet the more traditional way (only using Wi-Fi) or using the quicker method with the help of NFC (that is if you own a compatible Android device since Apple's smartphones still don't support that kind of communication for establishing a connection between a phone and a camera). Bluetooth is here to allow for a more efficient transfer of smaller files (like the GPS data) as it is less taxing on battery life than Wi-Fi itself and also to provide a similarly fast method of establishing the connection with your iPhone as you would while using an Android device and NFC. The G9 X Mark II will also allow you send images to your smartphone, remotely control the camera (with a decent number of functions that can be accessed that way), upload them to a web service of your choice via Canon's iMAGE GATEWAY feature, send them on another camera or print them on a Wi-Fi enabled printer. In some cases, you'll also be able to pick the size and quality of your photos or add a comment to them before sending them out.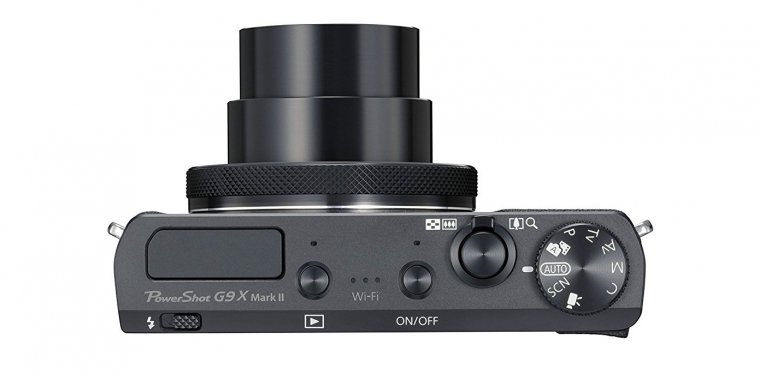 All we can say is that we are very happy with the amount of work Canon have done to bring a very compelling shooting experience even to a budget-priced camera such as the G9 X Mark II; everything from the body quality and handling, the user interface and the control scheme and the wireless connectivity is handled in a way that is befitting to a modern compact camera and we are left with no compelling reasons for any kind of criticism.
Autofocus and performance
While the Canon PowerShot G9 Mark II may not be a camera that will wow anyone with its performance and focusing capabilities, Canon have certainly implemented enough of capable tech inside its body to make it perform as well as a camera within its price range would and that will certainly be enough for the majority of people buying this type of a device. It brings a 31-point contrast detect AF system and none that performs noticeably better than the system found on its predecessor. It will do you just fine for shooting still subjects (even in low light), but it will also perform very well if some light subject tracking comes into play (like taking photos of family, friends, street photography, clubbing and so on). This is also where the majority of improvements lie over the first G9 X as it one of the major areas in which it was struggling to perform within our expectations. So, despite not having a state of the art AF system, this camera won't leave you waiting for too long when it comes to focusing speed and accuracy. It also manages to include a myriad of different modes to help you cope with many different situations and tailor the behavior of the AF system to your exact needs. First, there are the manual focus options. In addition to the usual focus assist tools like the magnification and Focus peaking, you will also be able to make use of the include Macro mode (which will limit the focusing range of your lens to allow you to capture smaller subjects without having to deal with the big focus jumps) and also the Safety MF feature (which essentially allows for manual focus adjustments after the automatic focus acquisition). Focus Bracketing is also available and will allow you to get more depth of field in your shots by combining three differently focused images into one image. When it comes to AF modes, there's plenty of them to choose from; aside from the traditional all Auto mode (it will use the entire range of 31 focus points and choose which ones to use depending on the situation) there's also the 1-point AF (it uses a resizable focusing frame that can be placed on any subject inside your image frame), Face+Tracking (the best mode to be in if you're shooting portraits or people in motion as it will automatically search for their faces and try to keep them in focus), Servo AF (the usual continuous AF mode that will try to detect any kind of movement and adjust the focus accordingly) and lastly, there's the Touch AF feature (it works the same as the 1-point AF method with only difference being that it's tied in with touchscreen use). There's also the option to enable the AF lock by pressing the Menu button with the shutter button being pressed halfway, which is great for those occasions where you want to shoot with your focus being fixed on something.
Besides having quite a capable AF system, the G9 X Mark II also manages to bring quite a good overall performance for a camera in its class. It has the startup times of around 1.3 seconds, shot writing times of little more than a second, focusing speed that hovers around 0.18 seconds (and is even faster when the lens is set to its telephoto range) and an average time it takes for it to take an image is 0.66 seconds. Even its burst rate is more usable than you would expect considering its high speed of 8.1 fps thanks to the buffer size of 30 shots for Large Fine JPEGs and 20 shots for RAW files. You will be required to use the fastest SD cards available to reach that kind of a performance, but it's still very good to see a budget-oriented compact camera with decent burst rate capabilities. There are only two things related to performance in which the Canon PowerShot G9 X Mark II doesn't exactly impress and that is its battery life and the time it takes for its flash unit to recharge itself (it can take up to 10 seconds). The overall endurance of around 235 shots may not feel out of place on a very portable compact camera like this one but is still a number that will require you to invest in an additional battery pack if you like to stay outside for longer periods of time and shoot a lot of photos and videos. Luckily enough, there's an Eco mode included that will bring prolong the battery life of 315 shots (with some sacrifices, of course) and the support for in-body USB charging is also included for those that are used to carrying external power banks with them. All in all, besides its mediocre endurance, the G9 X Mark II manages to bring a very good overall performance and is certainly worthy of being a member of Canon's G-series of cameras.
Video features and quality
There's no denying the fact that the Canon PowerShot G9 X Mark II is a very simple camera when it comes to recording videos and isn't one of those devices that offer many advanced features that more serious videographers would appreciate. For that reason, there's no headphone or microphone jacks, 4K recording, Zebra patterns, Log profiles or advanced slow-motion capabilities, but that doesn't necessarily mean that the G9 X Mark II is incapable of providing their users with enough basic tools to allow them to produce videos of satisfying quality. First, its capable of recording very nice 1080p 60 fps footage that even manages to hold its own in low light conditions thanks to the larger than average sensor (for a compact camera) and the bright maximum aperture of f2. The same footage will also give you some room to play around with slow-motion effects because of the 60 fps framerate. Full manual control over exposure will give you the ability to fine-tune your image quality in all kinds of conditions while, the included touchscreen will help you with faster focus acquisition, the stereo microphones will allow you to record audio of decent quality and the in-body image stabilization will make sure that your videos don't look too wobbly while you're holding the camera in your hands during recording.
We would also like to mention one of the more interesting additional features that can be found on the G9 X Mark II and that's the Star Time-Lapse Movie recording. It will allow you to create some truly unique videos by creating a time-lapse recording consisting of images shot at different set intervals and capturing the movement of stars and their trail. There's a lot more fun features like that one included (we advise you to consult the manual to find what they are and what they do), but we need to move on with the review and finally examine the stills image quality that the Canon G9 X Mark II is capable of providing.
Image quality
While the G9 X Mark II has the right base to produce very good quality images, some cost-cutting measures have been applied to the quality of its lens as it's not the sharpest unit amongst other compact cameras bearing the same 20-megapixel 1-inch sensors and thus it won't compete with the higher-end devices in terms of sharpness. Also, the noise reduction algorithms often tend to be too aggressive and smear away a noticeable amount of detail when the camera is being used at higher ISO levels (the sharpening itself is much more laid back and we didn't notice any kind of unnatural look to the images that too much sharpening tends to produce). These are the only two flaws we were able to find in terms of G9 X Mark II's image quality. Luckily enough, both of them can be reduced in effect if you decide to shot in RAW, as it will give you a lot of room to apply a balanced amount of sharpening and noise reduction and get noticeably better photos than with the default JPEG processing (although the colors are really good by default, something that has been a trademark of many of Canon's cameras).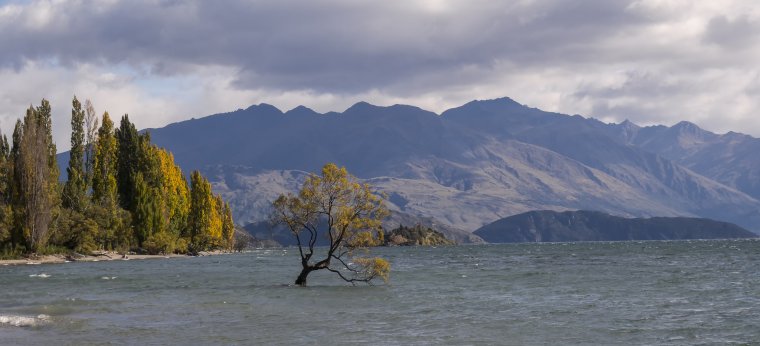 Photo courtesy of Steve Arnold
Dynamic range and noise levels are on par with other 1-inch sensor cameras and are miles better than what your smartphone or a more traditional compact camera is able to provide. Those of you who are used to playing around with different effects and picture styles will be happy to know that Canon has put a lot of attention of this part of imaging and thus, you will get many of those effects and modes to play around with. First, there are the instant filters and effects like the Toy Camera Effect, Miniature Models, Fish-Eye Lens Effect, High Dynamic Range and more. Then there are the more special modes like the Starry Skies, Star Portrait, Star Nightscape and Star Trails. If you're a fan of astrology and you'd like to get creative with anything that involves the night sky and the starts, this camera will certainly give you a lot of tools to satisfy your creative urges.
So, despite not bringing the sharpest images around, like that of Ricoh GRII , the G9 X Mark II still has enough going for it in the image quality department to remain a good purchase for those looking for a more advanced portable camera. It is simply a good performer and only the enthusiast photographers will be able to find anything wrong with anything it can provide in the imaging department.
Conclusion
The Canon PowerShot G9 X Mark II is certainly an interesting piece of photography gear. It is one of those cameras that are trying to blur the lines between entry-level and mid-range products and borrow features form both of them while retaining a very competitive price point. It brings a capable 20-megapixel 1-inch sensor, excellent build quality, sharp touchscreen and a fluid user interface, low weight and great handling, good quality 1080p 60 fps video recording, stereo microphones, USB charging, a capable 31-point contrast detect AF system, many different shooting modes and picture effects, Wi-Fi, NFC, Bluetooth, image stabilization, RAW shooting, great burst rate and more. While it does sacrifice things like the viewfinder, microphone and headphone jacks, environmental protection, 4K recording and a better quality and more versatile lens, it does so while retaining a compelling asking price that is well within the reason for everything it does and doesn't offer.
It is certainly not a camera that will attract any kind of attention of enthusiast and professional photographers (unless they are looking for a simple back up camera) but will make any type of amateur and beginner users very happy and provide them with a very pleasurable shooting experience and the image quality that is still unrivaled by any smartphone out there.
Check out other younger Canon PowerShot family members Canon PowerShot G16 or Canon PowerShot ELPH 360.
The following two tabs change content below.
An amateur photographer, songwriter, musician, computer and technology geek and an occasional comedian, I'm a little bit of everything. I always aim to pursue things I'm passonate about and try to look on the positive side of things whenever I can. My mission is to wrap my articles in that aura of positive energy and keep a healthy balance between being serious about my work and spicing things up with a little fun now and than. After all, life's a game and there's always a different way to play it.