Canon PowerShot G5 X: A Powerful Compact Camera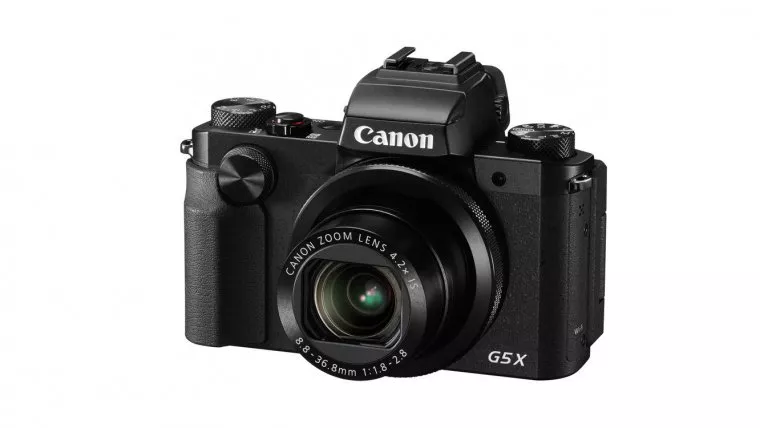 Canon PowerShot G5 X: A Powerful Compact Camera
www.sleeklens.com
If there's one thing that saved compact cameras from a certain doom, it's the 1 inch sized sensors. They brought a new life to the type of camera that was slowly dying out with the dramatic rise of users that were replacing their point-and-shoots with their smartphones because they were beginning to offer almost the same image quality but at the convenience of having it all in one device that you always carry with you. So, the compact cameras needed something that will bring them back into the battle and that's where the 1-inch sensors came into save the day.
This time, we're taking a look at the one of the more premium offerings bearing that type of sensor, the Canon PowerShot G5 X, one of the best Canon camera. This is the type of camera that aims to attract two types of users: those who want something that is extremely portable, but also capable to cope well with almost any type shooting and those professionals looking for a backup camera for their more expensive ones. So, if you appreciate all of the important things that make a camera more premium like build quality, manual control, a well-implemented screen and the viewfinder and was released just recently which is 4 years after Canon 1D X Mark II was born. Will it make a lot of difference? We'll see.. So keep on reading, as we're pretty sure that the G5 X will peak your interest after you learn even more facts about it.
So, as usual, before taking a more detailed look at each of the important aspects of this camera, let's make a quick roundup of all features that you can expect to find on the G5 X and try to form an early impression based on our findings.
Pros
Built-in WiFi
NFC Connectivity
Image Stabilization
Articulating Screen
External Flash Shoe
FullHD Max Video Resolution
Touch Screen
Electronic Built-in Viewfinder
RAW Shooting
Manual Focusing
Manual Exposure
Timelapse Recording
Built-in ND Filter
Selfie Friendly LCD Screen
Remote control with a smartphone
Cons
Low Battery Life
No Environmental Sealing
Heavy Body
Click to read the full Review
The camera itself is built around the 20-megapixel BSI-CMOS 1 inch sensor and we all know how capable these kinds of sensors have proven to be over the last couple of years. You should have no problems in getting good quality photos no matter if they are taken in good or low light. The capable Digic 6 processor will also help to keep the noise down as much as possible. The lens that comes with the G5 X is a 24 – 100mm equivalent optically stabilized f1.8 – f2.8 lens unit, meaning that you'll get a lot of flexibility for shooting in all kinds of situations, from landscape photography to even some portraiture.

You will also be able to do some light macro work thanks to its minimum focus distance of only 5 cm. As is expected from a premium compact camera, you can also shoot RAW files with it and really fine tune your images in post processing. The included 31-point contrast detect AF system and the burst rate of 5.9 fps should satisfy all but the most demanding users, meaning that the G5 X should have no problems in handling your daily operations, but don't expect it to perform on a level similar to a dedicated sports or action camera. One thing that almost always sets apart a premium camera from a more budget oriented one has to be its camera body and that is also the case this time.

The G5 X is a well-built piece of gear with plenty of manual controls and useful features. You'll find a fully articulated 3 inch TFT LCD touchscreen with a resolution of 1,040,000 dots, an excellent electronic viewfinder with a very respectable resolution of 2,360,000 dots, a built-in flash unit with a range of 7 meters when the camera is set to Auto ISO, a micro-HDMI port, a built-in ND filter, Wi-Fi with NFC, a microphone port, as well as the orientation sensor. The only thing missing here is the headphone jack, which isn't very surprising considering we're talking about a compact camera. We are very happy to see the microphone jack included since that's also something that's very hard to find on these types of cameras. It would be nice to see weather sealing included on a camera like this, but that's also a feature that not many manufacturers are hesitant to include on their products.

Lastly, let's talk video capabilities. A lot of you will surely notice the lack of 4K recording and that is something to keep in mind when considering the G5 X. If the 1080p 60 fps footage that this camera can produce ends up looking good, then the lack of 4K recording won't be such a big deal in our books. We just have to wait and see. Canon has also added some interesting modes and effects to the movie mode, but we will take about those in more detail later in the review. So, the Canon G5 X certainly doesn't look like a perfect camera by any means, but It does look like a really good one for what it is. This is certainly going to be quite an interesting review. Now, after we're done with all the introductions, let's kick off this article by taking a closer look at the camera body, it's build quality, handling and all of the important features.
Body and handling
Right off the bat, we have to say that we love the way the Canon G5 X is made and how well it handles in the hand. It weighs just the right amount to feel light and substantial at the same time and should fit perfectly in your hand no matter its size. The very pronounced grip on the front and the large thumb rest on the back really make this camera one of the most comfortable compact cameras we've ever laid our hands on and enable you to hold grab it very securely without any fear of it slipping out of your hands. We also like the metal construction, which will enable you to keep the G5 X in a very good condition for as long as you're using it. A lot of emphases has also been put on making the camera appeal to more advanced users who like to have a lot of control over their camera, so you'll get a wide variety of different buttons and dials in addition to another useful thing such as the touchscreen. We'll talk about those controls as soon as we take a little tour around the camera itself, so let's begin.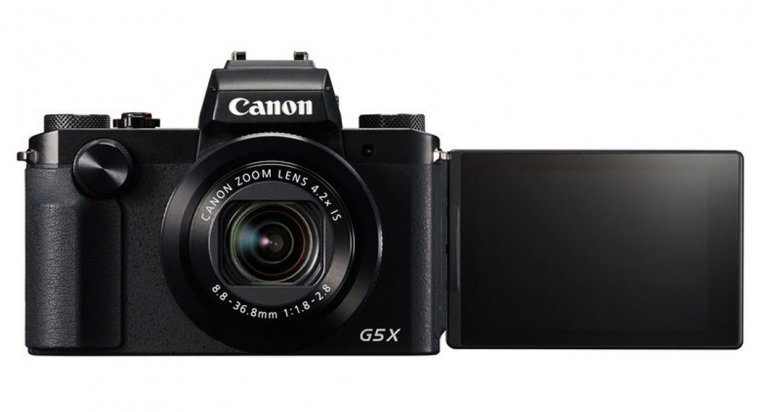 Right from the front of the camera, you'll start to notice interesting details. The focus assist light is a regular addition to every camera out there, but two control dials right on the front of the camera (one above the hand grip and one on the lens) are not something you'll usually find on a compact camera of any kind. So, the G5 X tries to establish itself as a serious camera right from the beginning and we certainly like that approach. Looking at the sides, we see a little hole that hides the speaker on the left and all the necessary ports with their protective flaps on the right side. The bottom of the camera holds the tripod socket and battery/memory card compartment, as well as the contact point for establishing the NFC connection. The top of the camera holds the Main mode dial, hot shoe, On/Off button, shutter button with the zoom lever attached to it and lastly, the Exposure compensation dial. The back of the camera is largely dominated both by the articulating screen and the EVF, so all of the controls aside from the diopter adjustment dial are located on the far-right side. There you'll find the Movie, Delete, AF Frame selector, Playback and Menu buttons and also the Rear control dial that doubles as a four way-navigation controller. Then there are the four additional shortcuts mapped to the each of the directional buttons; AF mode, Macro/Manual focus, Flash, and Info.
When it comes to the user interface and its functionality, we believe that there isn't much left to say that isn't already well-known. It's the same as on most of Canon's cameras; simple to navigate, optimized for navigation with either the touchscreen or the directional buttons and organized in a way that's is very easy to find and play around with any of the important functions and settings that come to mind. Now, let's jump on the topic of customization. First, let's talk about its dials. As you should have already noticed there are three of them in total that act as control dials and that can also be reprogrammed. Aside from using them to change the aperture or shutter speed, you can also use them for step zooming, change the white balance or for focusing manually. Additionally, you can also change the functions of the Delete, AF Frame selector, and Movie buttons. On the software side, it's important to mention a useful feature called the Quick Set Menu. You can put up to 12 different items in it and gain the ability to quickly access functions such as Image quality, ISO, Aspect ratio, Timer, Video resolution and so on. The last two features worth mentioning are the Custom shooting mode and the My Menu. The first one is used to save all of your current settings in a separate (C) slot that can be accessed any time just by selecting it from the main mode dial, while the My Menu tab allows you to store up to 6 of your most commonly used functions so you can access them quickly from a single screen.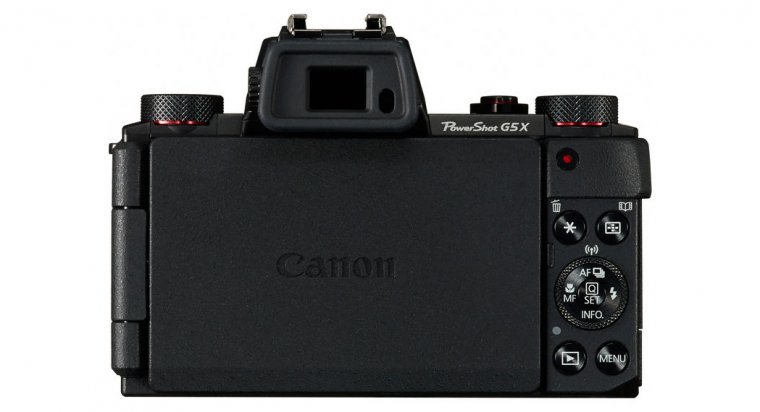 As is the custom with most of our reviews, to conclude this particular section we need to tackle the Wi-Fi capabilities and other features related to connecting the camera with other devices. Since the G5 X offers both the Wi-Fi and NFC, you can connect the camera to your Android smart device even faster if it has NFC on board and establishes the communication just by tapping both of the devices together. The G5 X offers a full range of Wi-Fi related features; you can send the pictures you took directly to your smart device or even to your computer, remotely control the camera with the use of the Camera Connect application, upload your photos to the cloud and back them up to Canon's iMAGE GATEWAY online service, print the images on the PictBridge-compatible printer or even connect the G5 X with another Wi-Fi enabled Canon camera and transfer your photos that way. Lastly, you can use the Image Sync feature to automatically send your photos to your computer or Canon's cloud service just with a press of a button, which is a very convenient way to back up all of your photos at once if you've taken a lot of them. Well, saying that we are impressed with the Canon G5 X in regard to its body, ease of use, functionality, customization and Wi-Fi capabilities would be an understatement. It' doesn't happen very often that we nothing to criticize about a particular camera and that the manufacturer has managed to tick all the right boxes and create a very solid and smooth experience when it comes to actually using it. Well, let's see if we'll be able to say the same thing about the camera's performance and focusing abilities.
Autofocus and performance
So, as we've mentioned at the beginning of this review, the Canon G5 X comes equipped with a 31-point contrast detect AF system, which judging by the number of focus points alone sounds like it should exhibit respectable performance. And it certainly does. It works perfectly well for regular shooting and where you aren't required to track fast moving subjects. Even in low light, the accuracy will always stay high, but albeit with a slight reduction in overall focusing speed. Although the G5 X is not a sports camera or a replacement for one it can do a decent job when it comes to subject tracking with a hit rate of 60 percent. So, don't expect to shoot any serious action or sports photography with it, but it will do just fine for pictures of your family, friends, children, pets and so on.
Now, on to the focus modes. They are split into two main ones: One Shot AF and Servo AF. Each of them has two modes of their own; Face detect + tracking and 1-point. When the One Shot AF is selected the Face detect mode tries to find and track any kind of faces in your frame and lets you focus on them by half pressing the shutter button. If it doesn't find any, it switches to Multi-Area AF. If, however, you switch to Servo AF then it focuses automatically on someone's face and if it doesn't find any it will begin using the center focus point to acquire focus. In both of the main focus modes, the 1-point option lets you choose a single focus point that you can move around the image frame (in Servo AF the camera also focuses continually, until you press the shutter and take a photo). We do wish that there are more focusing modes to choose from and that you aren't limited to letting the camera decide one for you most of the time, but luckily, what's more important to the end user is that the performance is stellar and that your enjoyment of using the camera won't be held back by an under performing AF system. If you ever need more control over your focus, for example when recording videos, then you can also switch to manual focus and use the focus peaking feature.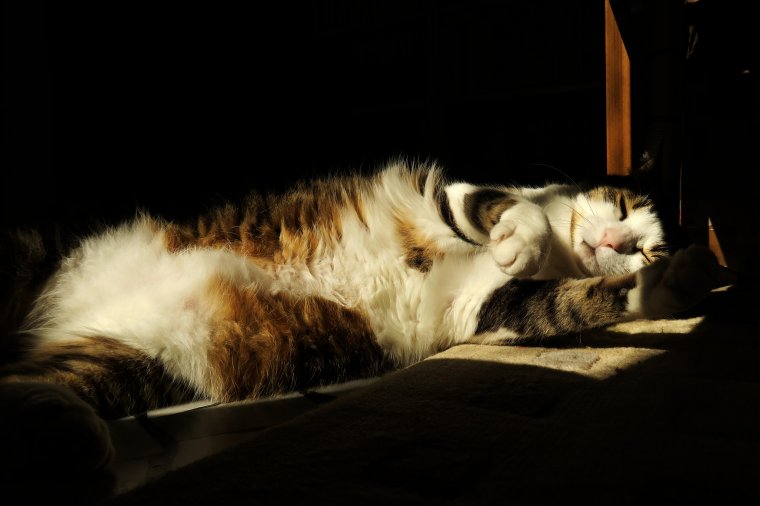 Photo courtesy of Alfredo Liverani
The G5 X also doesn't disappoint when it comes to other factors that dictate its. It takes only around 2 seconds for it to power on, shot to shot times were fast and averaged around 0.2 seconds and they stayed consistent through the entire zoom range (which can't be said for many compact cameras out there that tend to slow down as you reach the telephoto range). Burst rate performance can either great or quite underwhelming. If you're fine with only shooting JPEGs in this mode than you'll be able to shoot as long as you have enough room left on your SD card (provided you have very fast one), which is fantastic. However, if you're only interested in shooting RAW, then you won't be happy to hear that your framerate will drop to around 1 fps and the buffer size together with it. We are well aware that compact cameras aren't known to handle shooting bursts or RAW files well, but still, the performance could be better for the class of camera that the G5 X is in.
The battery life is also below average and you'll only be able to get a maximum of 210 shots before your battery is depleted. While this can be easily resolved just by purchasing an additional battery, it's still something we had to point out for the sake of this review. Well, it turns out the Canon G5 X isn't as impressive performance as it is in regard to its body and handling, but it isn't a bad one either. Its 31-point AF system is more than capable of handling almost everything you can throw at it, manual focusing is very easy thanks to focusing peaking, performance while in use is above average and taking very long bursts of JPEG images is possible with an adequately fast SD card. Just be sure to invest in a backup battery if you plan to shoot for a long time and you should have no problem enjoying what the G5 X has to offer.
Video features and quality
When talking about video capabilities of the Canon G5 X, the first thing that a lot of people will notice is the lack of 4K recording. This is nothing new to us since Canon is still very firm in their decision to only include 4K support on their video-oriented camera and some DSLRs and completely leave it out on their consumer products. So, if having 4K recording is very important to you, then you should probably look elsewhere. But, on the flip side, if you're still satisfied with being able to record 1080p videos at 60 fps, stick around, because you may find the G5 X a very interesting camera for doing video work.
Aside from all the available features, the most important fact is that the recorded footage is of very good quality, even in low light, where there is some noise to be seen, but it's rather unobtrusive and organic looking. Now, aside from being able to record impressive 1080p videos, the G5 X also comes equipped with useful features (for movie makers) such as full manual control of exposure, focus peaking, a dedicated microphone jack and the articulating touchscreen.
If you're not so keen on playing around with your videos in post processing than you'll certainly be able to make use of the included effects like Retro, Monochrome, Special or Natural. So, unless you really need 4K recording or a headphone jack, you should have no problem in using the G5 X as a tool to do some amateur video work or even for some B roll footage.
Image quality
After our look at the video mode on the G5 X ended up with on a very positive note, we are glad that we can transfer the same positive energy to the image quality as well. Thanks to the capable sensor and a decent quality lens, the images produced with this camera are of pleasantly good quality. They aren't the sharpest we've seen, but they are still detailed enough to satisfy the needs of the type of audience this camera is aimed at; amateur photographers and undemanding enthusiasts. Colors look great, as is the tradition with Canon cameras and noise performance is excellent and even comparable to some of the cameras bearing sensors larger in size than 1 inch.
Photo courtesy of Gareth Thompson
Of course, you can always shoot in RAW and obtain even better results, if you're skilled enough in photo editing. We should also mention that the longer than average lens allows you to have quite a lot freedom when it comes to playing with depth of field and trying to throw the background in your photos out of focus. The same can be said about the impressive macro mode, which allows you to get really close to your subjects. If you're trying to unleash your inner creativity then you'll surely be able to find a lot of use in the many of the different available effects.
Conclusion
So, what is our final opinion in the Canon G5 X? Is it a compelling purchase? Does it offer enough useful features to justify its premium price? Did Canon manage to make a camera that can compete with the likes of Sony, Panasonic, and Olympus Stylus Tough TG-870? The answer to all of those questions is a resounding, yes! Sure, it's not an ideal camera; battery life leaves a lot to be desired, there's no 4K recording and the burst rate when shooting RAW files is almost unusable, but those are the only major flaws we could find on the G5 X.
The rest of its aspect create a very positive vibe; image and video quality is great, the camera body is one of the most comfortable and full-featured bodies we've ever seen on a compact camera, the articulated touchscreen and the EVF offer a very good shooting experience, the 31-point AF system is quite capable to handle all but the most demanding shooting situations, a microphone jack is a really nice addition for anyone who wants their videos to sound as good as they look, the burst rate of 5.9 fps works great when shooting JPEGs and lastly, there's the very flexible and bright 24-100mm equivalent lens.
In the end, it's up to you to decide what matters the most when buying a new camera, but we're certain that a lot of people will find many compelling reasons to pick the Canon PowerShot G 5 X above all of the rest. Even with some of its flaws, it's a great little camera and certainly one that represents the Canon brand in a very good way. The company is certainly on the right path of finding the right formula to succeed in the already very crowded and competitive market.
The following two tabs change content below.
An amateur photographer, songwriter, musician, computer and technology geek and an occasional comedian, I'm a little bit of everything. I always aim to pursue things I'm passonate about and try to look on the positive side of things whenever I can. My mission is to wrap my articles in that aura of positive energy and keep a healthy balance between being serious about my work and spicing things up with a little fun now and than. After all, life's a game and there's always a different way to play it.