Canon PowerShot G3 X Review: One Camera Worth Considering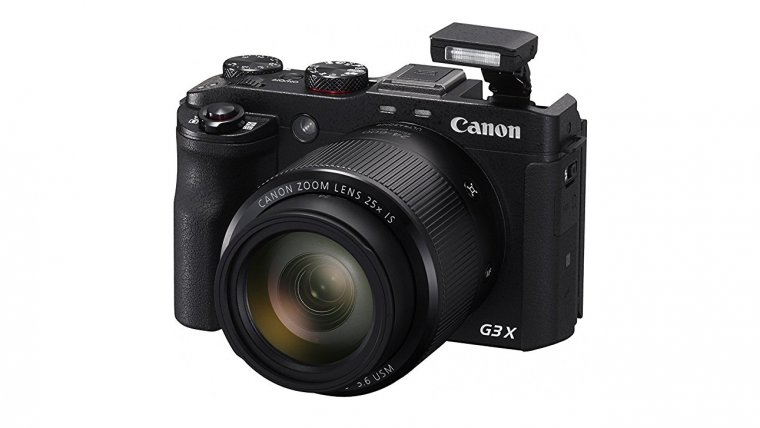 Canon PowerShot G3 X Review: One Camera Worth Considering
www.sleeklens.com
Another day, another camera review. This time we have one that could be considered pretty unique. It's the Canon PowerShot G3 X and its many different types of cameras merged into one. It has the heart and the looks of a mirrorless camera, size, and handling of a DSLR and the convenience and ease of use of a point-and-shoot. The idea itself is a great one, but we need to find out how well it is incorporated into the Canon G3 X and is it a camera that offers enough useful features to make it a good purchase as Sony SLT-A77 which stands out in the market.
As a whole, it aims to compete with an enthusiast camera market and appeal to those who want a product that offers the right balance between the types of cameras we've mentioned a few moments ago and those so at a compelling price point. Taking a quick look around its exterior and also interior reveals that Canon might be on the right track with this one and it seems like there are enough features to be found here to make the potential buyers notice the G3 X among the already overcrowded camera market. Could this be the best Canon camera we've been waiting for?
There's no denying that Canon had a lot of fierce competition in the last decade and that the time has come for them to step out of their safe zone and try to create a product that will bring them some new users and once again peak some interest from those that used to be loyal to the brand. So, let's end this lengthy introduction and start with the quick look at the specs list.
The first thing to take note of are the sensor and its accompanying lens. We're talking about the 20 megapixel BSI-CMOS 1 inch sensor and the optically stabilized 24-600mm equivalent lens with a maximum aperture of f2.8 to f5.6. Add to that the really capable DIGIC 6 processor and you have a hardware combination that will give you good looking photos in all lighting conditions and a lot of flexibility in terms of zoom range. Being able to zoom in all the way to 600mm is something that is rare to see on cameras with 1 inch sized sensors, so we applaud Canon for incorporating it in the G3 X.
Pros
Built-in WiFi
NFC Connectivity
Image Stabilization
Articulating Screen
External Flash Shoe
Full HD Max Video Resolution
Touch Screen
Electronic (Optional) Built-in Viewfinder
RAW Shooting
Face Detection Focusing
AE Bracketing
Built-in ND Filter
Manual Focusing
Manual Exposure
Environmental Sealing
Timelapse Recording
Cons
Heavy Body
Slow lens at tele mode
Click to read the full Review
The lens itself also has a minimum focus distance of 5 cm, which will enable you to get respectable photos of small subjects like flowers or insects. To top it all off, there's also RAW support on board and an ISO range of 125 to 25600. Moving on to focusing capabilities, you'll get both the 31-point contrast detect AF system and manual focusing with the help of focus peaking. We don't expect miracles out of the aforementioned AF system, but we believe that it should perform respectability for most of the shooting situations and even for taking photos of moderately fast-moving subjects. Add to that the burst rate of 5.9 fps and the maximum shutter speed of 1/2000 and it's easy to conclude that the G3 X is bound to be a decent performer in all areas where speed is of importance.

There's certainly a lot to say about the camera body, which also brings a lot of interesting functionality. It sports excellent build quality, weather sealing and resectable amount of physical controls. Then there's the built-in flash unit with a maximum range of 6.8 meters, Dynamic image stabilization, both the headphone and the microphone jacks, an HDMI port and lastly Wi-Fi with NFC. The only thing that can't be found is GPS, but that's not a very large omission in our opinion. What could bother some users is the lack of an integrated viewfinder, but that can be easily solved with the purchase of the optional EVF-DC1 electronic viewfinder. It's not as elegant solution as having one integrated into the camera itself, but it's still better than not having one at all.

On the flip side, the Canon G3 X sports an excellent articulating 3.2 inch TFT LCD touchscreen with resolution of 1,620,000 dots. This means that it's sharper than almost any other screen on the camera market, which is surely a great thing to have on your camera. Lastly, this brings us to video recording capabilities. You've surely already noticed that there's no 4K recording on board, something that will surely bother some people and something you'll need to take into account when trying to decide if the G3X is the right camera for you. In this case, the lack of 4K support isn't a very big concern for us since Canon's cameras with 1 inch sensors are well known to be able to produce some great-looking 1080p footage and we believe that the story won't be any different with the G3 X. Add to the ability to record at 60 fps and things are certainly looking very positive.

So, what are our first impressions of Canon's hybrid camera? Well, it already looks like an interesting product, even before we've actually stared to test out all of its most important aspects and this is certainly going to be an interesting review. So, as is the case with most of our articles, we'll start things off with a detailed tour of the camera body and we'll try to get the feel of how well the camera fits in the hand and does it manage to overcome all the ergonomic and usability challenges that every camera out had to face one time or another.
Body and handling
There's no way around it, the Canon PowerShot G3 X is one solidly built camera. It's weather sealed, made of quality materials and is very easy to hold thanks to its pronounced front grip and rubberized material being used in just the right places. It's not the most eye-catching camera in regard to its design, but that's because it was built to be a workhorse, rather than a camera with a fashion statement. It's also not the lightest camera around and even manages to outweigh a lot of DSLRs with its weight of 733 grams, but that makes it feel even more durable, rather than using a lightweight camera like Canon's Powershot SX740 HS. It also doesn't disappoint in terms of manual controls and their positioning; each and one of them sits in the right place and is easy to use and to reach.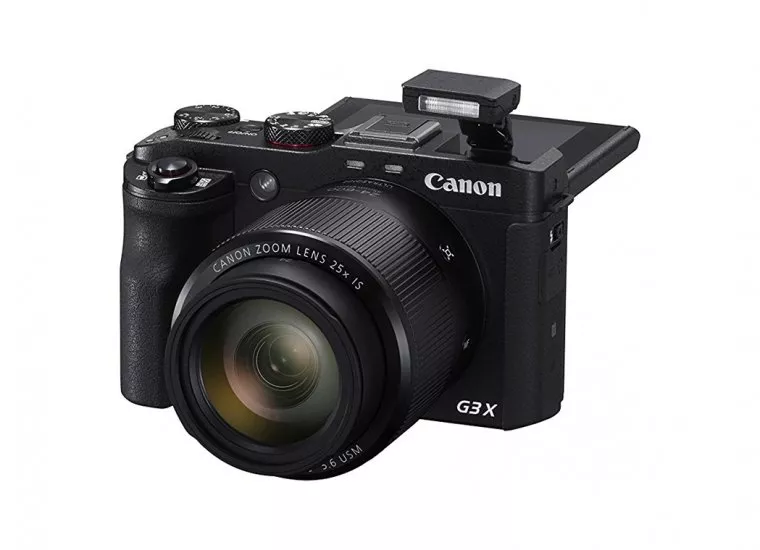 All in all, the G3 X looks like it means serious business and isn't here to fool around. Neither are we, so let's examine it in a little more detail. Starting with the front, we see the focus assist lamp, a pair of stereo microphones, the 24 – 600mm lens with one control ring and two buttons (Manual focus and Framing Assist-Seek), as well as the shutter button with a zoom lever which is slightly recessed into the body when compared with the rest of the buttons found on the top of the camera. The Framing Assist-seek button is an interesting one; when pressed, it zooms out your view and helps you find your subject more easily if you've lost it while being zoomed in at the telephoto end and then brings you back to your chosen focal length after its released. Pretty neat feature, if you ask us. Moving on to the sides of the camera reveals the pop-up flash switch, microphone and headphone jacks hidden under protective flaps and the NFC contact point on the left and remote switch, USB and HDMI ports on the right. As is the case with most cameras, the tripod socket and battery/SD card compartment are located on the bottom. The top of the camera holds the pop-up flash unit, a hotshoe, main mode dial with two custom shooting modes (C1 and C2), On/Off button, as well as the top control and the exposure compensation dials. Lastly, let's look at the back of the camera. Right on the top lie the Mobile Device Connection, Shortcut, Erase and AF Frame selector buttons, while the Playback, Menu, and Disp. Buttons can be found right around the main control wheel, which also has the Q/SET button in its center. The wheel itself can also act as a four-way navigation controller and can either be used for menu navigation or to access ISO/Wi-Fi, Macro mode, Flash and AF/Drive mode features.
Combine all of those dials and buttons we've mentioned just now with the large and responsive touchscreen and you'll get a camera that will be equally enjoyed by amateurs and professionals, no matter if you're using it as a point-and shoot camera or you decide to use it to the fullest and embrace all of its physical controls. The user interface is your standard Canon affair; it looks smooth, well-organized, easy to navigate and full of useful features and functions that will make your life easier. One of the most important features is being able to change the function of the buttons and dials and this is certainly a strong point for the G3 X. You can change the behavior of both dials, the lens ring, and the Shortcut, Movie, Manual focus and framing Assist-Seek buttons and assign them their new functions from a list of predefined items, which isn't a large one by any means, but it does contain a lot of useful functions that you'll surely want to make use of. There's also the two custom shooting modes (accessed from the main mode dial), which let you save things like menu settings, a shooting mode of your choice (Aperture, Shutter priority, Program, and Manual), zoom positions, manual focus positions and also all the items contained in the My Menu interface. Then there are the Touch Actions which consist of four different finger gestures that you can activate by drawing the required pattern on the touchscreen. You can use them to set your images as favorites, send them via Wi-Fi to a device of your choice, activate a slideshow of images or do a simple thing like erasing or rotating photos. So, these are most useful while you're in Playback mode, rather than for taking photos or recording videos.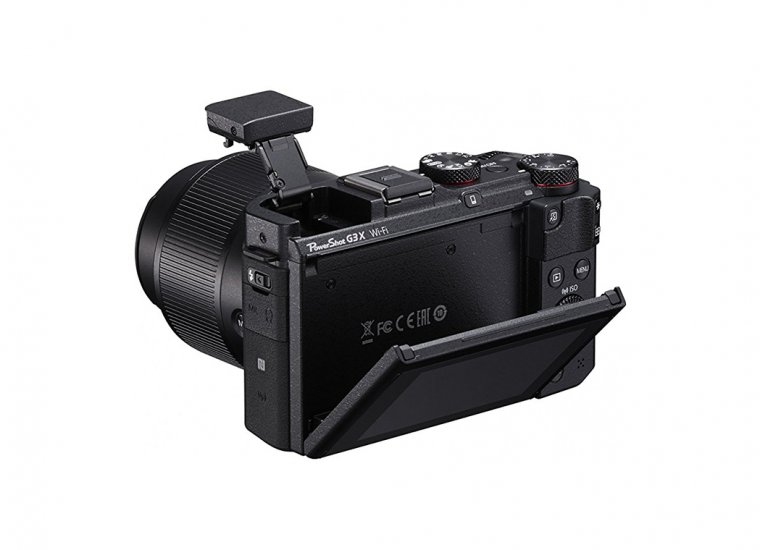 Now, the last thing left on our schedule before we move on to the performance of the G3 X is to see how well it handles all the Wi-Fi related functionalities. As you would expect from an enthusiast camera, it comes equipped with every feature you could ever ask for. You can connect it to your smartphone or tablet via Wi-Fi or NFC (if your Android device supports it) and send images to it, geotag your photos or remotely control the G3 X. You can also connect the camera to your computer and send your images that way. There is also the option to post your photos to a web service of your choice (like social networks) or back them up to the cloud via the CANON iMAGE GATEWAY online photography service. Lastly, you can connect the G3 X directly to a wireless printer or to another Canon camera if that's something you want to do. There's no denying the fact that we're dealing with a camera that manages to cover all of the important aspects in regard to body quality, controls, handling, ease of use and connectivity very well. We do wish that the electronic viewfinder was built inside the body, rather than being an optional purchase, but a little flaw like that quickly fades in the sea of positive things that can be said about the G3 X, so we really don't have the need to complain about something like that. All in all, we can only say, job well done Canon!
Autofocus and performance
The included 31-point contrast detect AF system performed very decently during our testing. We can't say that it's the fastest we've ever tested, but in general use, you should have no real issues in grabbing the shots you want and having them in perfect focus most of the time. It isn't sufficiently fast for sports or action photography, but you'll be able to take photos of those subjects that aren't moving too frantically or too unpredictable. This means that taking photos of your family, children or pets shouldn't be an issue at all, which fits perfectly with the overall focusing performance that we've got from the G3 X. There's also a decent number of focusing modes given at your disposal. 1-point AF is your most precise method of focusing as this is the mode in which the camera uses a Single AF frame to acquire focus. You can also move that frame around your screen just by tapping anywhere you wish. Then there's the Face + Tracking mode which detects people and their faces and tracks them as they move in front of you by placing a white square on them. After you press the shutter button halfway, a green square will appear, meaning that the focus is acquired and you can take your shot. The Servo AF mode continues to track your subject as long as your shutter button isn't pressed all the way, which is a very convenient method of keeping up with anything that's moving too fast for traditional focusing. Naturally, you can also use Touch AF, if that's more convenient to you than all of the above methods. Finally, manual focusing is also available and you can easily adjust focus with the use of the control ring located on the lens and focus peaking assist.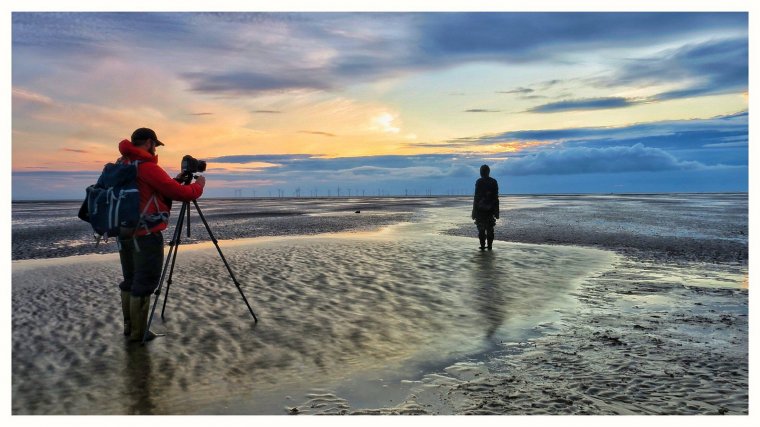 Photo courtesy of Jamie Kennedy
All in all, the G3 X is quite a capable camera in terms of focusing and despite not being the best choice of you care a lot about subject tracking, it will satisfy the needs of most photographers out there looking to purchase a camera of this type. When it comes to using the camera as a whole, we can't say that we can complain about its performance. It powers on and off quickly and is ready for shooting in under 2 seconds, writes and read speeds are also decent and we haven't noticed any slowdown when it comes to focusing the lens at different focal lengths (the performance was almost exactly the same on the wide and telephoto ends). Burst rate performance wasn't as good as we hoped it to be. If you're mainly shooting JPEGs, then you'll be able to take around 10 of those before the native 5.9 fps speed drops to around 3 fps and after that it lets you shoot as long as there's enough room on the SD card. That's pretty standard performance. What bogs down the entire experience is shooting in RAW? This is where the speed drops down to an unusable speed of around 0.7 fps, but at least the buffer size remains unlimited. Battery life is also something that isn't particularly impressive, but it will be manageable for most users. You'll be able to take around 300 shots before needing to recharge the battery. If you're one of those people that carefully pick what they're taking pictures of, you'll have no problems at all, but if all you do is shoot, shoot, shoot, then you should probably look into investing in a spare battery pack. All in all, other than the uninspiring performance when taking a burst of RAW files, the Canon PowerShot G3 X managed to perform all the different tasks we threw at it in a very respectable manner, meaning that most of the photographers will be pretty pleased with what it has to offer in this regard.
Video features and quality
Let's get straight to the elephant in the room, the lack of 4K recording. Now, we know some people will immediately dismiss the G3 X as a viable choice for video production just because of this fact, but we advise those people to not be so hasty and read our review before jumping to any conclusions. Believe it or not, this camera offers quite a solid package of important features that will appeal to anyone interested in recording videos on the go. The lack of 4K recording is quite successfully remedied with the included 1080p 60 fps mode, which produces great-looking and smooth footage, even in challenging lighting conditions such as high contrast scenes or in low light.
The 5-axis Dynamic Image Stabilization does a very good job of keeping the videos as smooth as possible when you're shooting handheld, even if you do sacrifice a little bit of your field of view. The articulating touchscreen helps a lot for composing videos at difficult angles and it also enables you to make decently smooth focus pulls with the use of Touch AF. Focus peaking also comes in handy too, if you prefer to focus manually.
Although there are no bonus features like zebra patterns or log profiles to be found, there are more important ones here like the microphone and headphone jacks, which will enable you to record and monitor high-quality audio with ease. What also holds true for stills is also applicable here; having a 24 – 600mm equivalent lens to record videos with is a blessing for any type of camera, especially one that you can easily carry around with you all of the time. So, if you really can't live without 4K recording, then the G3 X still won't be the camera for you, but for anyone else who's still satisfied with 1080p resolution will enjoy using it for this kind of work.
Image quality
What can be said about the video output coming out of the G3 X, can also be said about its photographs; they are great! To put things in the right perspective, they aren't as good as those taken with a DSLR or a mirrorless camera with an equally large sensor, but they are one of the best you'll find coming out of a compact camera or whatever a type of camera like the G3 X can be called. There's plenty of sharpness to be found, even when shooting at 600mm, contrast and colors give the photos just the right amount of punch and dynamic range and noise performance are both solid for a 1-inch sized sensor.
As always, if you're more inclined to shoot in RAW format, you'll be able to squeeze even more out of the aforementioned sensor. If you're however a JPEG shooter, then you'll be happy to know that there's a lot of creative filters and effects included with the G3 X. From simple ones like Retro, Monochrome, and Special, to more advanced ones like HDR, Art, Nostalgic, Fish-Eye, Miniature effect and more. If you're the kind of person that likes to have fun with their camera more than being a serious photographer than you'll certainly be able to satisfy your needs with this camera.
Conclusion
Well, it's time, to sum up all of our test results and impressions and form a final opinion about the Canon PowerShot G3 X. Is it the camera everyone wanted it to be? Is it a camera that manages to take a few features from every of major camera types and combine it into one functional hybrid camera? Is it a product that has enough selling points at a competitive price to put Canon's name among the other successful manufacturers in the mirrorless/compact camera market? Well, yes, it is! It's not that it doesn't have a few flaws of its own like unimpressive burst rate when shooting RAW files, below average battery life or no 4K recording, but those still aren't' enough to stop it from being a very successful camera.
Things like the 24 – 600mm stabilized lens, rugged body with weather sealing, intuitive control scheme backed up by the well-designed user interface, capable AF system, great image and video quality, microphone, and headphone jacks, focus peaking and great Wi-Fi features, surely make for a very compelling product. Despite what many people are saying about Canon and their unwillingness to innovate, they've done a really good job with the G3 X.
It's true that it doesn't offer many unique selling points that stand out from the rest (aside from its lens), but it's still one very solid package of carefully picked features that just work and from a camera that's that is reliable to use and will surely last you for a long long time. Canon PowerShot G3 X comes highly recommended.
The following two tabs change content below.
An amateur photographer, songwriter, musician, computer and technology geek and an occasional comedian, I'm a little bit of everything. I always aim to pursue things I'm passonate about and try to look on the positive side of things whenever I can. My mission is to wrap my articles in that aura of positive energy and keep a healthy balance between being serious about my work and spicing things up with a little fun now and than. After all, life's a game and there's always a different way to play it.