Canon PowerShot ELPH 360 Review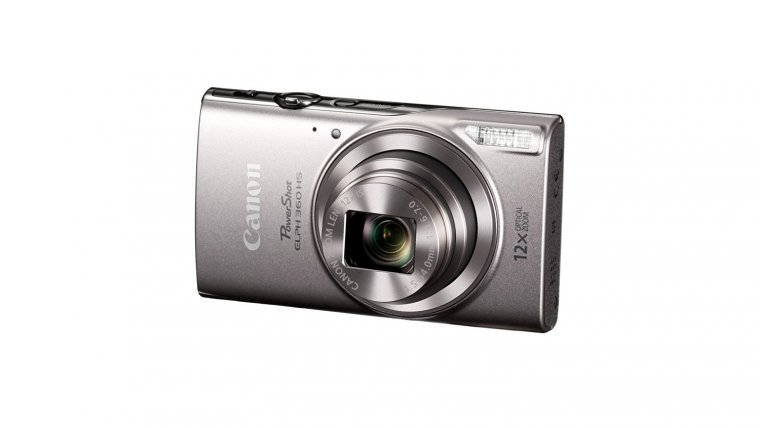 Canon PowerShot ELPH 360 Review
www.sleeklens.com
After we've had the chance to review many different types of cameras from different price ranges, it's time to look at one that is entirely catered to beginners and those who just want a cheap camera that is dead simple to use, but that still offers a few features that will make the entire process of taking photos as easy as possible. While there are many cameras to choose from in Canon's ELPH lineup, we've decided to take a look at sort of a mid-pack offering, the PowerShot ELPH 360 HS.
At first glance, it offers everything that a potential buyer of this type of camera would want to have: a high-resolution sensor, versatile zoom lens, stylish design with a choice of more than one color and also Wi-Fi to make the transfer of your photos more intuitive than simply connecting the camera to your computer or removing the memory card and using it with a compatible reader. One disclaimer before we continue with this review; if you're one of the more advanced users and you're still taking a look at this camera, then try to keep your expectations in check and don't expect that this would be the best Canon camera. You may not find many fancy features on the ELPH 360 that you would find on a more expensive camera. But still you'll be able to truly appreciate this camera and what it has to offer.
As is the case with every point-and-shoot camera at this price point, the ELPH 360 HS also comes equipped with a 1/2.3 inch sensor, but with a decently high resolution of 20 megapixels. Though you shouldn't expect any miracles out of it, you'll certainly be able to get some decent looking photos in those situations where there's enough light available in the scene.
Pros
Light Body
Good Megapixel Count
Fast Performance
Sharp LCD Screen
Several Special Effects Modes
Cons
No Touchscreen
No Viewfinder
No Manual Controls
Low Battery Life
No Environmental Sealing
Click to read the full Review
The lens that sits on top of that sensor gives you a 35mm equivalent range of 25 – 300mm, which equals to around 12x in optical zoom terms. It also has a maximum aperture that ranges from f3.6 at the widest and f7 at the longest end, optical image stabilization as well as a minimum focus distance of 5 cm during normal use and 1 cm in a dedicated macro mode. While the rather slow maximum aperture will pose some limits when shooting in low light, having an optically stabilized lens with such a long zoom range is still impressive for a camera that has such a compact body. The ELPH 360 is able to shoot at ISO values ranging from 80 to 3200 and at a maximum shutter speed of 1/2000, which is pretty standard for this type of camera. It should also exhibit a decent overall performance thanks to its Digic 4+ processor, which is an evolution of Digic 4 processor found in many popular cameras such as Canon 600D, 60D or 5D Mark II. At 2.5 fps, the maximum burst rate speed available is certainly nothing to write home about, but it should still be useful for a few of those occasions where a child or a family member just can't pose for a photo without any movement.

While it doesn't come with many physical controls and expansion ports, the body of the ELPH 360 still comes with a few interesting features. It has an integrated flash unit with a range of 4 meters, a mono microphone, micro-HDMI port, orientation sensor as well as built-in Wi-Fi with NFC. We are really happy to see that Canon decided to include Wi-Fi functionality despite the ELPH 360 being a low budget camera as this certainly raises its overall value in our eyes and especially in the eyes of consumers. In regard to video recording, just like we've expected, you'll get a basic 1080p 30 fps mode which records movies in a traditional MPEG-4 format. It should still be good enough for casual use and the integrated optical image stabilization will certainly help to keep the footage as smooth as possible. And that's it in terms of major features and functionality that required to be mentioned. We have a very simple camera on our hands and that's certainly reflected on its specification list. Now, let's see if this little camera holds any surprises in terms of its body.
Body and handling
We have to say that we were quite impressed with the ELPH 360 the first time we took it in our hands. Even to this day, it's impressive too see how much technology can fit in such a small and compact body, without it feeling cheaply made. At 147 grams, the ELPH 360 doesn't weight more than your average smartphone and it's one of the lightest cameras we've ever tested. Also, with dimensions of 100 x 58 x 23 mm, it's incredibly easy to carry around in your pocket and you probably won't even notice you have it with you most of the time. Unless you are wearing very tight jeans or you are carrying it in your back pocket. It's made entirely out of plastic, meaning it's not the most durable camera out there, but unless you drop it often you should have no problem keeping it in pristine working condition for a long time. Thanks to its small size you can grab it very securely and without any fear that it will slip out of your hand. The ELPH 360 also looks pretty stylish and clean for a compact camera and it comes in choice of three colors: purple, black and silver. It sports a minimal number of physical controls, but those that can be found on its body are nicely laid out and easy to access during use. The lens itself also doesn't protrude too much despite having such a long zoom range and it tucks nicely in into the camera body when the camera is powered off. The built-in flash unit is also positioned nicely above the lens so you don't see too much of those nasty shadows when you're using it at the longer focal lengths.
Now, that we've shared our experience with handling the ELPH 360, let's introduce you to the rest of its body. You won't find anything else on the front of the camera aside from the little focus assist light, a microphone, the lens itself and the integrated flash unit. The left side of the camera holds the NFC contact point and the speaker, while the right side features the AV Out and the micro-HDMI ports. The battery and the memory compartment, as well as the tripod socket, are found on the bottom. On the top of the camera, we find the On/Off button, a shutter button with a zoom lever on it and the Mode switch which lets you switch between shooting stills and recording videos. The back of the camera features a 3 inch TFT LCD display with a resolution of 461,000 dots, as well as an array of four buttons surrounding the main navigation controller. Considering we're dealing with a point-and-shoot camera we can't criticize it for not having a viewfinder, but we do wish that Canon went a step further and included a touchscreen unit, since many people wanting to buy this camera surely already own a smartphone and are used to operating its camera only by using touch.
To continue our little camera tour, the buttons that surround the main navigation controller are Playback, Movie, Wi-Fi and Menu buttons, while the navigation controller itself also holds four of its own (Auto Zoom/Story Highlights, Macro, Flash and Info) as well as a center Function/Set button. Well, it's perfectly clear that the ELPH 360's control scheme wasn't optimized to let you play around with exposure too much, but to let you access certain functions and menus instead. This is what makes Canon EOS M100 different because it doesn't have much button on the body. So, let's see what kind of interesting features this camera holds and how much do they do to improve the shooting experience. The first one is the Function menu (accessed by pressing the center button in the middle of the navigation controller). It offers a quick way of accessing some of the more important functions such as Image quality, Aspect Ratio or Movie resolution. Aside from the usual Auto and Program modes, the ELPH 360 offers an additional Hybrid Auto mode which records 2 – 4-second video clips before you take each shot and combines them into one movie. It's an interesting way of improving your shooting experience without you having to think about it. There's also a few interesting features that can help you with the zoom function on your cameras, such as additional digital zoom which brings the maximum zoom range to about 48x or the Auto Zoom feature which automatically zooms in and out to keep your subject's face in the frame. There are also modes that work in conjunction with Face Detection such as Smart Shutter mode. It can be used to automatically take a photo when it detects a smile, a wink or when a new person enters your frame.
Lastly, let's say a few words about the Wi-Fi capabilities of the Canon ELPH 360 just like Panasonic Lumix DMC-LX100, we can say that we were pleasantly surprised after we've discovered how feature complete the ELPH 360 is in this regard. The first thing you can do is to send images to a smartphone or a tablet via Wi-Fi or NFC (if your Android device supports it). You can also send them to a computer via Wi-Fi after you've installed Canon's Digital Camera application. You can also link the ELPH 360 to the CANON IMAGE GATEWAY cloud service and upload your photos that way. On top of that, you can upload the images over other web services of your choice just by registering them with the camera. If you connect the ELPH 360 with a wireless printer, you can easily send your images to it and print them without any hassle. This leaves us with the last bit of functionality, the remote control. While there are some limitations like not being able to change some settings or record a movie, it's s4-secondy useful to have such functionality available on an entry-level camera, even in its simpler form. So, there's not much left to talk about in regard to Canon ELPH 360 and its body. It's a straightforward camera with a minimum amount of controls and features that is entirely suited for use by those who want a pure point-and-shoot experience without being bothered with changing many settings to get the results they want. So, beginners and amateur photographers will be quite happy with what they get for their money and that's all that matters.
Autofocus and performance
We weren't expecting a lot from the contrast detect based AF system built into the Canon ELPH 360 HS and our expectations were certainly met. During daylight, the focusing speed is decent, but nothing breathtaking. It's perfectly fine for taking pictures of still subjects or portraits of your family or friends. The speed does vary depending on the focal length you are shooting at, meaning it's fastest at the wide angle and slowest at a telephoto end of the lens. We begin to see a noticeable amount of slowdown and focus hunting in low light, but fortunately, the accuracy remains pretty good even in such demanding conditions. Subject tracking performance is below average for a compact camera, but exactly what you would expect for one with such a low price point. The included simple contrast detect AF system just isn't advanced or fast enough to keep up with anything that moves in a fast or unpredictable manner, but you will be able to make use of it in some occasions where the subject isn't moving at a frantic pace. Despite the basic AF solution, there are some useful focusing modes available. You can choose the AF Frame Mode that suites your needs and you get to pick from three of those modes. Face AiAF detects people's faces in your frame and tries to keep them in focus even if they're moving. After you press the shutter button halfway you can confirm your focus and take a picture afterwards. Tracking AF lets you choose a subject to focus on and tracks it around the frame if necessary. Taking a photo works the same way as with the Face AiAF Mode. Lastly, there's the Center Mode which is your regular focusing mode in which a large AF frame is displayed in the center and focus is acquired after you press the shutter button halfway. You can also turn on the Servo AF mode in which the camera constantly changes focus as long as you keep the shutter button pressed and increase your chances in keeping moving subjects in focus. You can also make the camera to it automatically for you without the need to press the shutter button, if that's what you wish. What's interesting about the focusing on the ELPH 360 is that it also tries to adjust the exposure accordingly to current lighting on the subject you are trying to focus on. What's also useful is that you can put focus to infinity if you're shooting something like a landscape or in very low light where the focus can be hard to acquire.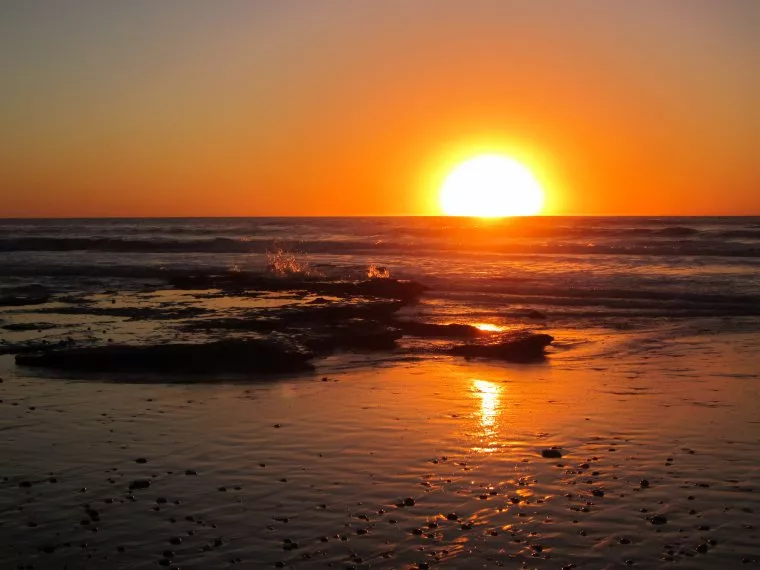 In general, the Canon ELPH 360 performed very decently during our testing. It won't blow away anyone's mind with its performance, but for what it is, a budget oriented point and shoot camera, it performs adequately well and shouldn't leave anyone disappointed. It does take some time for it to turn on or to write more than one image on the memory card, but it's all to be expected and we are sure that its potential users will have no problems with enjoying the camera while they are using it. The ELPH 360 comes with a choice of two burst rate modes: Normal at 2.5 fps and High-Speed at 7 fps. While both of them work as advertised in terms of speed, their use is limited thanks to the very shallow buffer depth available and you shouldn't expect to be able to shoot for a more than a couple of seconds. Battery life is also nothing to write home about. You can only get around 180 shots before needing to recharge the battery. This means that you'll certainly have to invest in an additional battery if you plan to shoot for an entire day. Well, what's left to be said about the ELPH 360 and its performance. Not much really, the whole story about it being a simplistic camera in terms of features also continues here. Everything it has is functional and pretty usable, but nothing really stands out as being particularly great or unusually good for this type of camera.
Video features and quality
We'll say it right from the beginning, the movie mode on the Canon ELPH 360 is as simple as it gets. You get the option to shoot at three different resolutions (1920×1080, 1280×720 and 640×480) and each of them records at a maximum frame rate of 30 fps. You can't change exposure during recording like you can with stills, which won't be a problem for casual shooters buying this type of camera. Autofocus is available, even and it performs decently most of the time, just don't expect any miracles here. Audio is recorded in mono and the quality is good enough for recording people's voices, but not good enough for anything music related like for example concerts and festivals.
Image stabilization is available for video recording and comes with varieties; the regular hardware mode which uses the stabilization system built inside of the lens and the Dynamic IS which crops around your image frame to reduce the effects of camera shake even further. Both of them work quite decently and really help to keep the footage from looking shaky and unwatchable. The included micro-HDMI port is also useful if you want to connect your camera to an HDMI-enabled screen and share your photos and videos with others on a big screen. The quality of videos recorded with the ELPH 360 was better than we expected. These little compact cameras have really come a long way in terms of image quality and it really shows with this one. In situations where there's enough light in available, you will get nice and punchy footage without too many artifacts and impurities. As the light levels drop down, the quality remains decent, but a lot of noise does creep in, especially in the darker areas of the frame. Dynamic range was ok, but nothing spectacular. All in all, we are happy to say that the ELPH 360 has enough going for it to give you the opportunity to record some nice-looking videos without you having to spend a lot of money for a more expensive and more advanced camera.
Image quality
Well, you can probably already guess how the ELPH 360 performs when taking stills. It has a smallish sensor and a lens of basic quality and both of these things lead to a pretty average performance. If you're shooting in daylight and at wider angles, you can get some sharp and nice-looking images. When you zoom in and reach the longer end of the lens, you will get softer photos, as is the case with pretty much every camera of this type.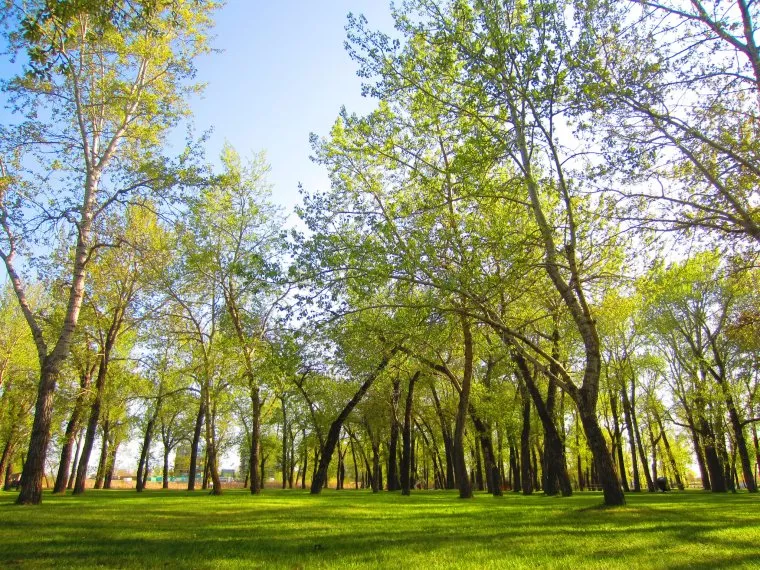 In regard to shooting in low light, you'll be able to get clean images up to an ISO of 800, but going beyond that will result in a noticeable increase in noise and thus a lot more smudge details due to noise reduction kicking in. Sadly, there's no RAW shooting available to give you a little more room in post processing. Dynamic range was decent and you can get away with slightly under or overexposing parts of your images and bring them back in editing, but not to a large extent. This is another area where having the ability to shoot in RAW would be very desirable. Lastly, there is a decent number of different Effects given at your disposal. You can either choose from basic color effects like Retro, Monochrome, Special and Natural or Special ones like Fish-Eye, Miniature and Toy Camera. The included image stabilization also helps immensely when shooting in low light or at longer focal lengths, due to ELPH 360's lens reaching quite narrow maximum apertures when you are zoomed in.
Conclusion
So, what are our final thoughts surrounding the Canon PowerShot ELPH 360 HS? Well, it's just a simple, affordable and very portable camera. You won't find any fancy features here or any advanced functionality. It's a camera that was made to be used in Auto mode and without any necessary input from the user and it does its job quite well. Occasions, where it missed to properly set the exposure or focus on something, were extremely rare and we felt like we could really put our trust in the camera to do its thing and leave us with a satisfying photo.
Only in low light and while there are fast moving subjects to be captured did it show its weaknesses and that's something that's to be expected from a low-level point-and-shoot camera. All in all, the ELPH 360 was made to look stylish and give you a simple and straightforward shooting experience and enable you to have more fun with your photography and let you decide what you want to take photos of without having to worry about adjusting settings or picking the right model for the occasion.
The following two tabs change content below.
An amateur photographer, songwriter, musician, computer and technology geek and an occasional comedian, I'm a little bit of everything. I always aim to pursue things I'm passonate about and try to look on the positive side of things whenever I can. My mission is to wrap my articles in that aura of positive energy and keep a healthy balance between being serious about my work and spicing things up with a little fun now and than. After all, life's a game and there's always a different way to play it.