Standard and Digital Watermarking in Lightroom and Photoshop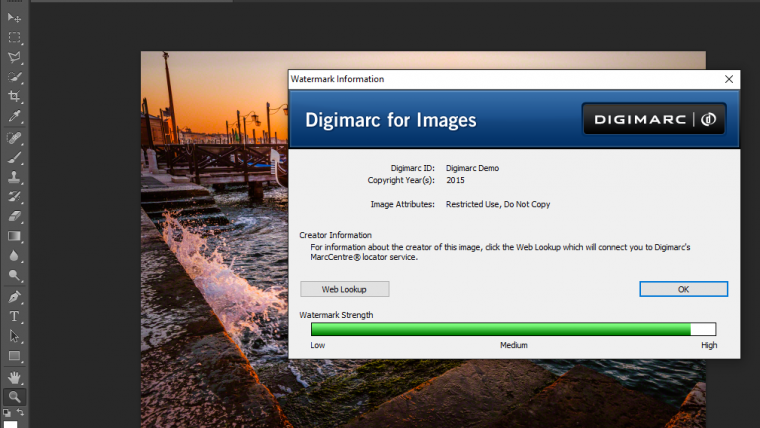 Standard and Digital Watermarking in Lightroom and Photoshop
www.sleeklens.com
Today, I'm showing you the process on Standard and Digital Watermarking in Lightroom, as we have a lot to go over.
If you google "Watermarking my Images" or something along those lines, you can find websites that will do this for you with various plans, they will even go as far as to scan the net to find your images if they are being used without your permission, which is pretty handy.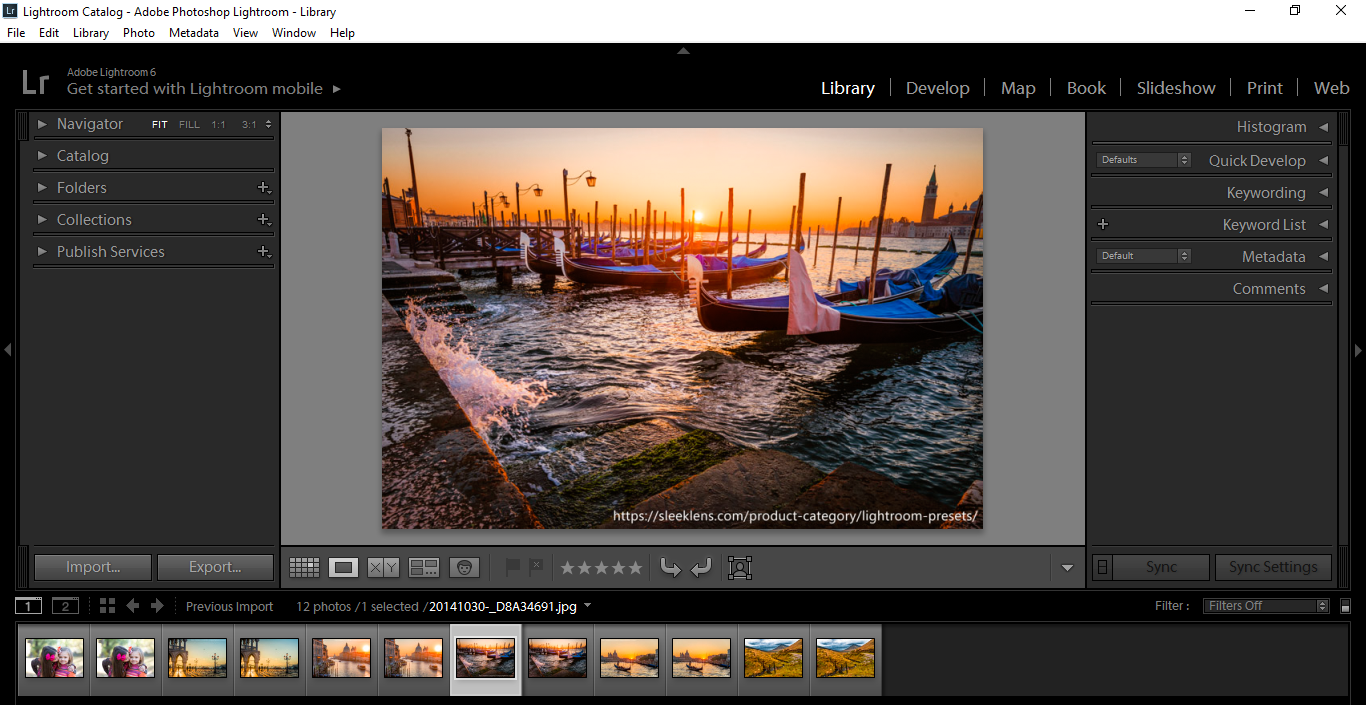 As you can see on this wonderfully enhanced image with some of Sleeklens' Presets, we have our standard watermark at the bottom right hand side.
It visually puts a stamp on your image and can point the viewer to a specific website. This one specifically directs you to our products, so you can see how the image was created using them.
The other kind of watermark is Digital, which isn't so visual and actually embeds the Watermarking into the pixels themselves, both of these types have their pluses and minuses, so we're going to be exploring both.
One advantage of having the Standard watermark on your work is, as mentioned, you can advertise your website without really having to do much. Let's say you took a load of pictures of an event for someone to share via social media. if their friends see the images and decided that they wanted some of those prints, they would know which website and area to go for what they want..
The problem with this is that they can easily edit your watermark out, or simply crop the image to get rid of it.
Now, with the Digital Watermarking it's kind of the opposite. You have no advertising benefits, but if a company wanted to use your photo they don't really want to see your big watermark anyway.
An advantage is that with it being embedded, your watermark can't just be removed by any amateur who knows how to use the Clone tool in Photoshop.
And, if someone lifts that image from your website and starts using it for their own commercial use without permission, you can detect it with the types of websites mentioned at the top, who provide these services for you.
That being said, Lightroom doesn't have a Digital Watermarking feature, but you can process your images in Lightroom and, using a Droplet to export your images direct/automatically into Photoshop to apply your Digital Watermark.
Now we are going to work on applying the image.

As you can see here, we have the same image only this time minus our Watermark.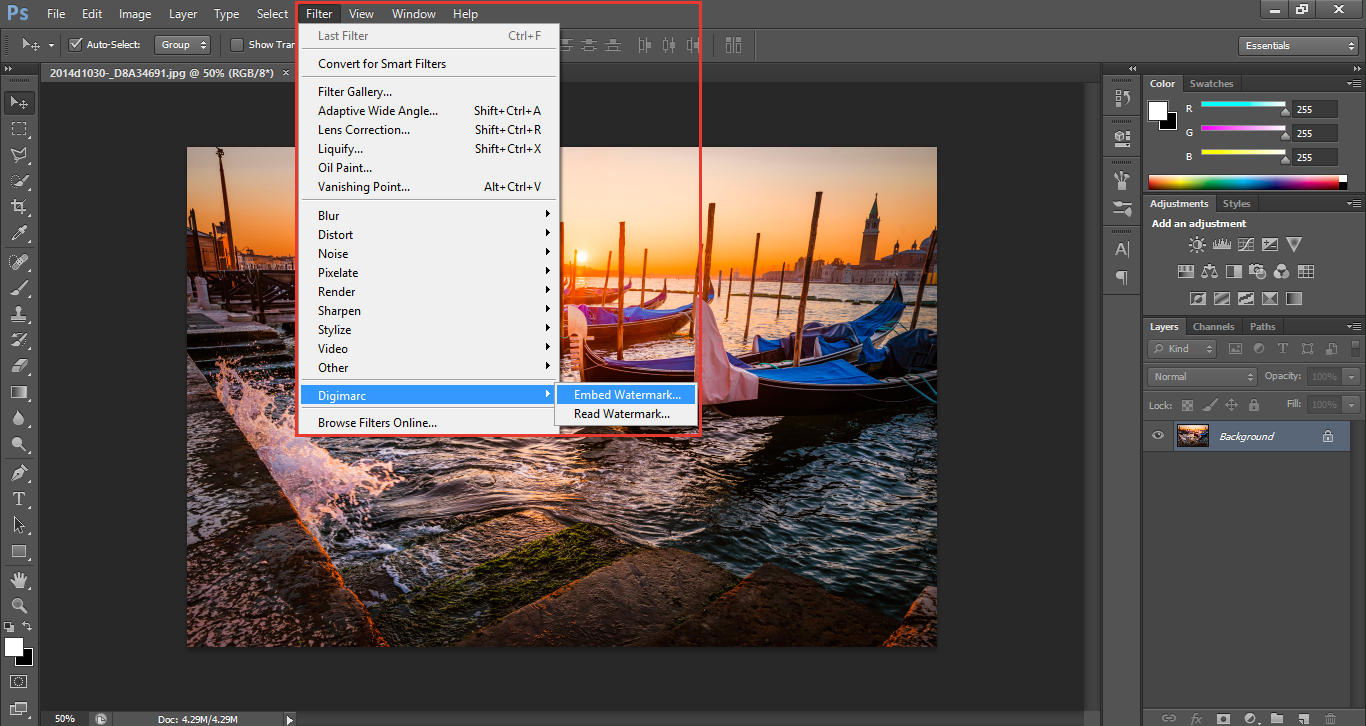 Under Filter you will find Digimarc right at the bottom, which allows you to embed your Watermark. The only issue with this is that your information will not be in there yet.
If you click on Embed Watermark you will see a popup appear. This is one of the Website options that I was talking about, which will provide you with the Watermarking service.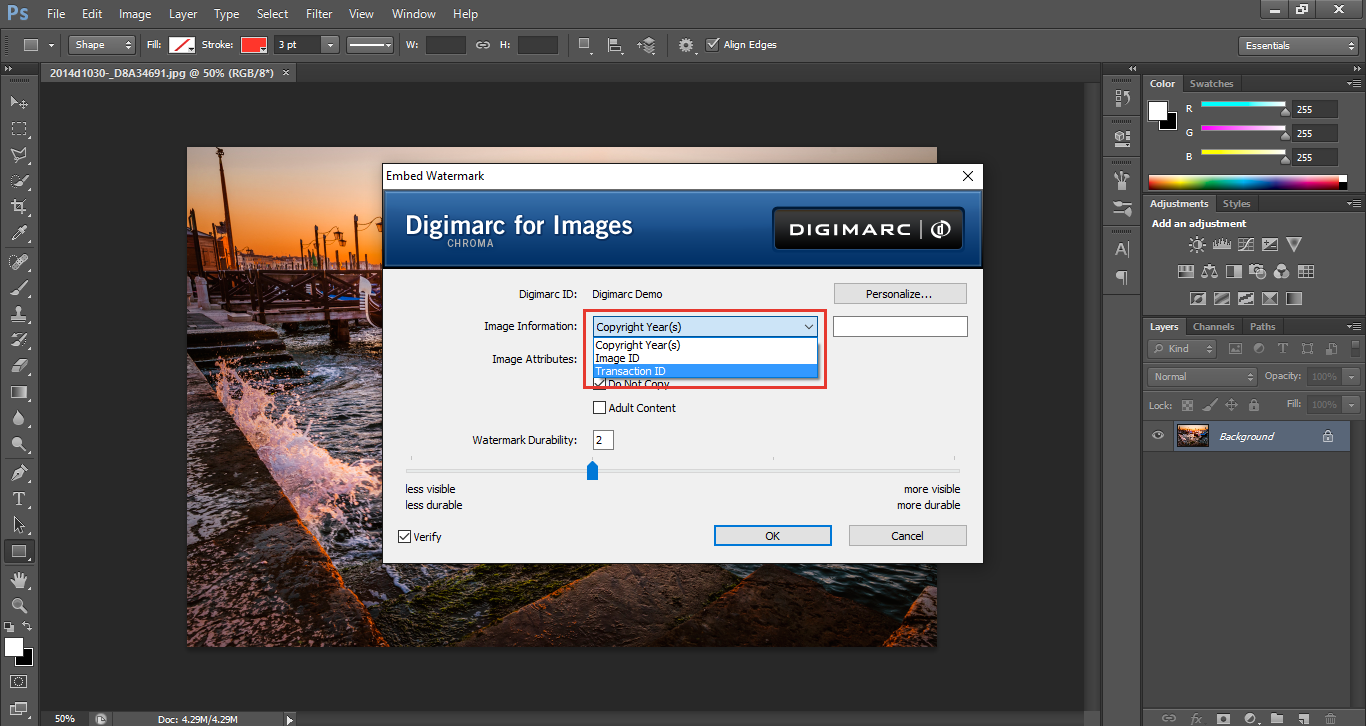 There you can see your options available. You can copyright the year, the Image ID or even embed the Transaction ID from a sale.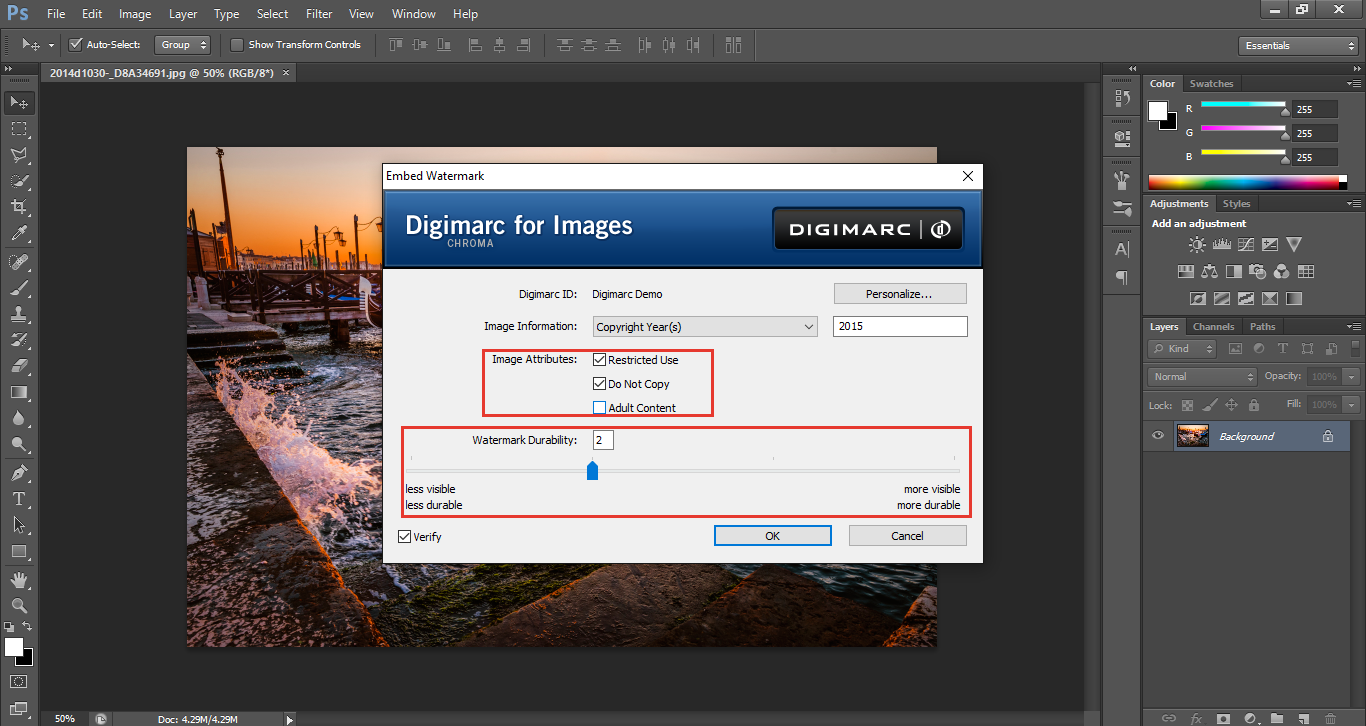 In Image attributes you can click on the box, choosing whether the image will Restricted or not and that you do not want it to be copied.
Below that, you will see Watermark Durability, which allows you to raise or lower its durability using the selection bar. If the durability is lowered too much, you may not see the Watermark at all. In my opinion, around 2 or 3 is best, but it's up to you, so experiment.
Your setting will also depend on the image, It could be very dark or very bright, so you may need to set the Durability to compensate for that as well.
But even when set at 4 I found it can still be hard to see, if at all.
So set the details you want and click ok, then the Watermark will be embedded in your image.
Now, you'll want to save your image and exit out of it. Then open it back up and go to Filter then Digimarc again, only this time click on Read Watermark.
There you have it, you can see the information embedded within the image.
Please note that you do need Photoshop for this, open that up and make sure you are in the Photography option, which is Highlighted below on the top right hand corner.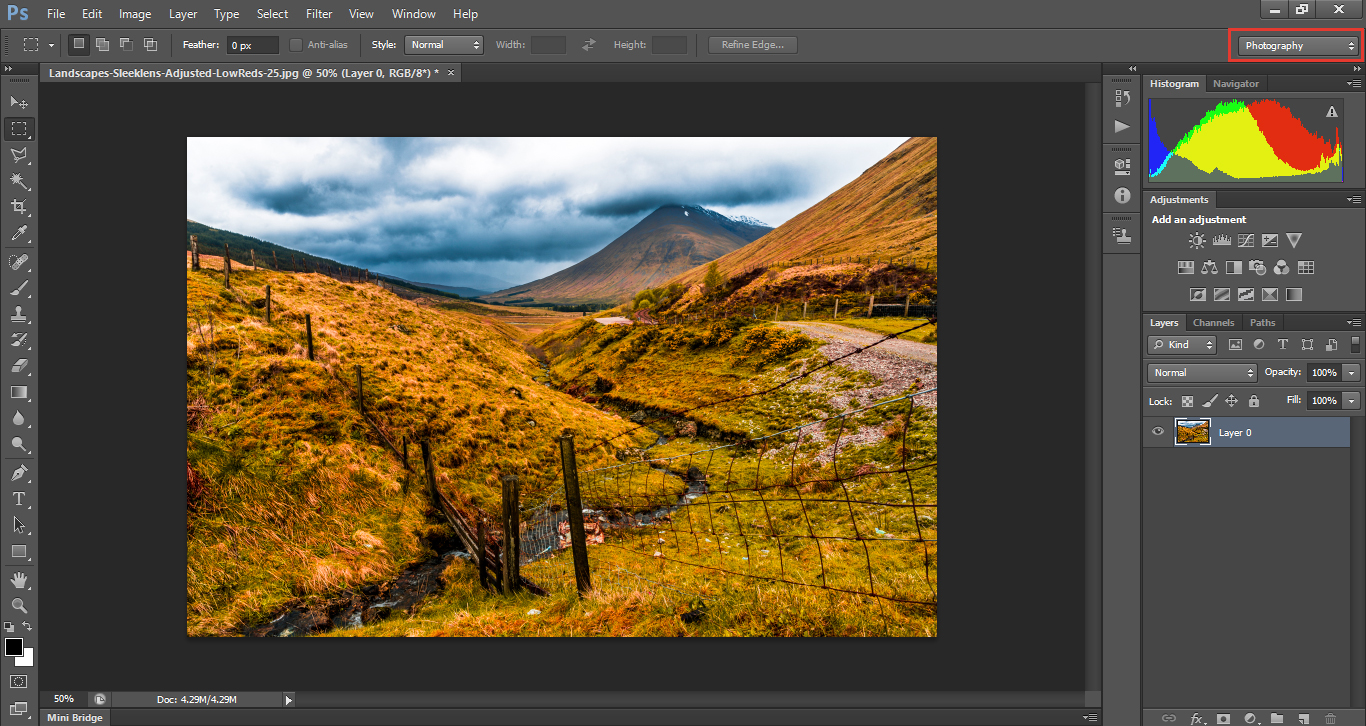 Now click on the Play button, that is your actions panel. We're now going to create an action.

First thing I want you to do is to create a New Folder.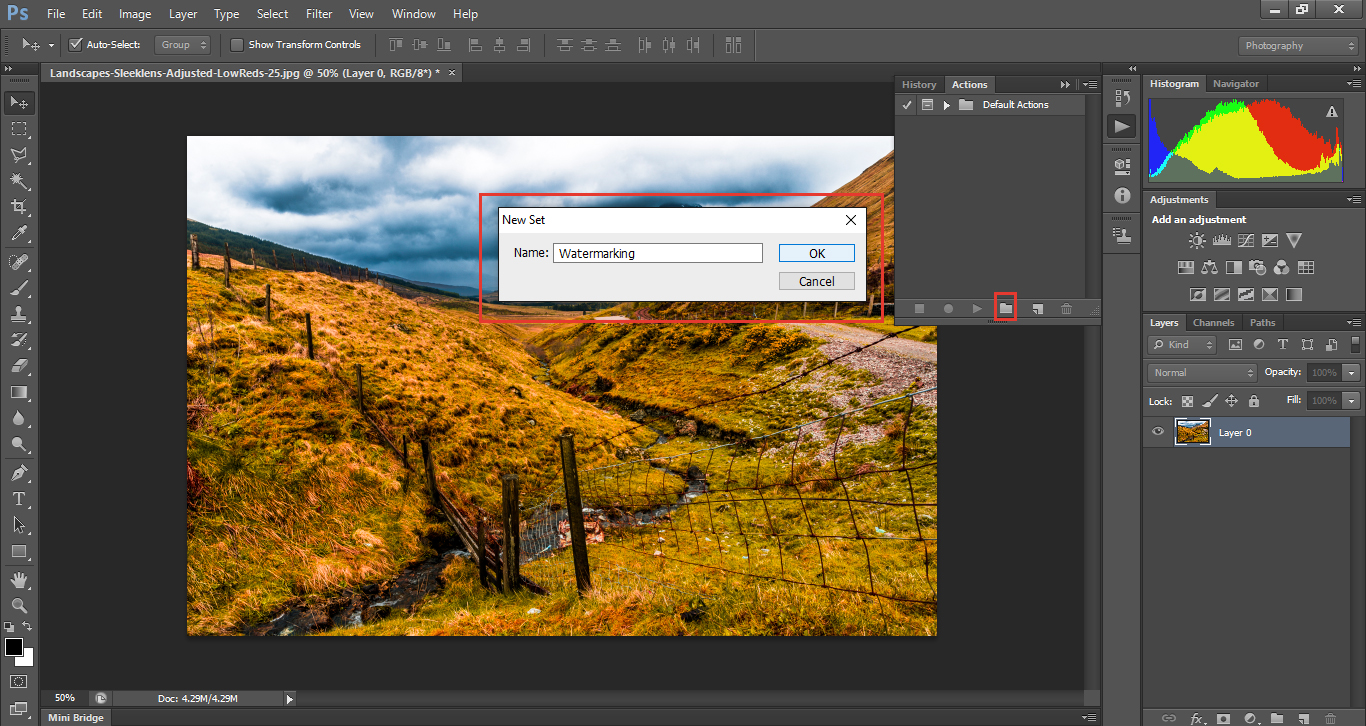 Next, click on the Icon beside that to create an action, I'm going to call that "Watermark 3" indicating the strength of my Watermark as mentioned in Part 1. Then, click Record to create.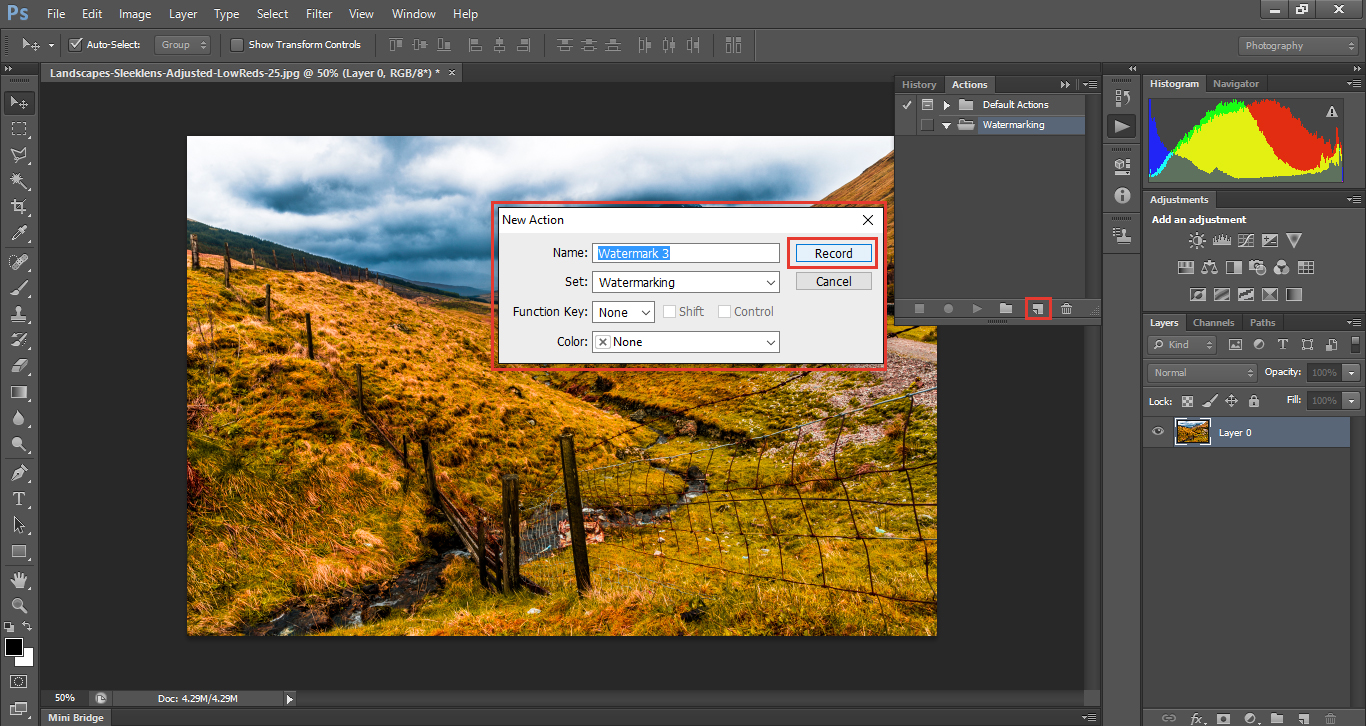 So from here on in, every step will be Recorded by Photoshop and Watermarking in Lightroom will be automated.
If you don't have an image open already open one up and we're going to apply the Watermark.
Go to
Filter
Digimarc
Embed Watermark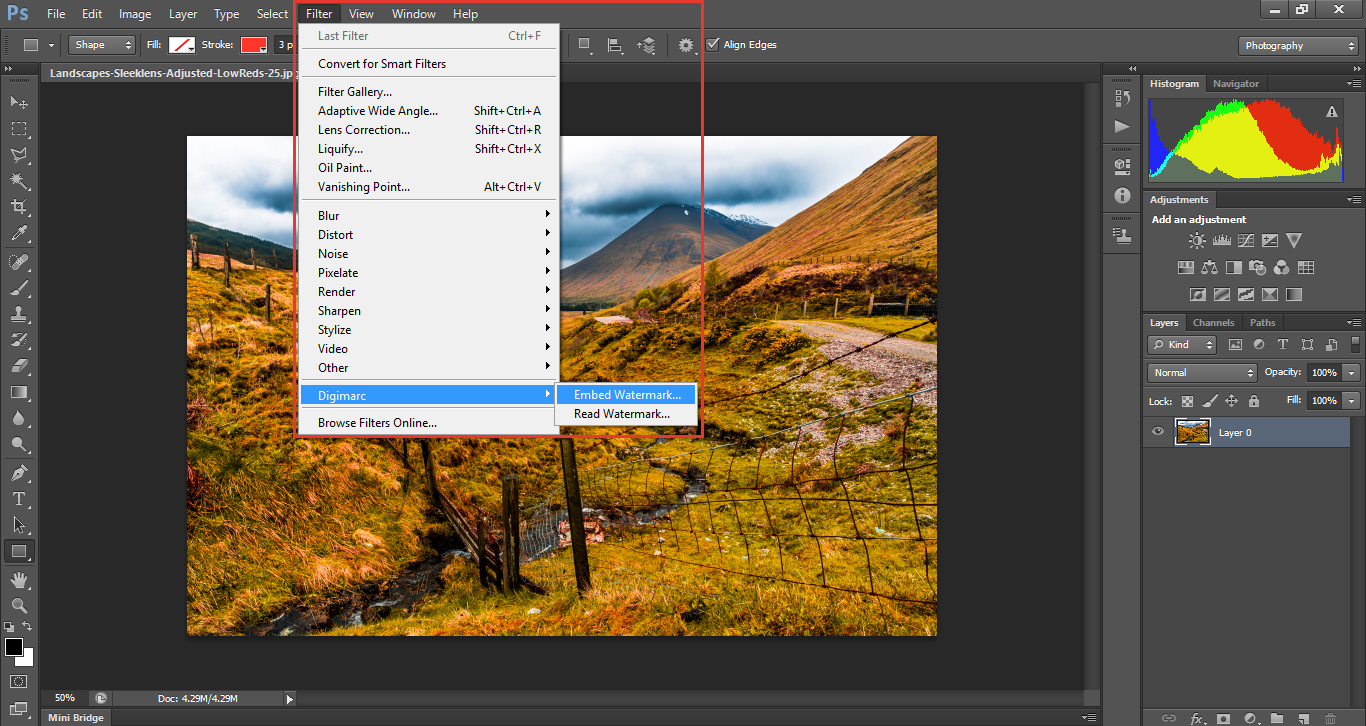 Add in the year, set to Level 3 and unclick Verify.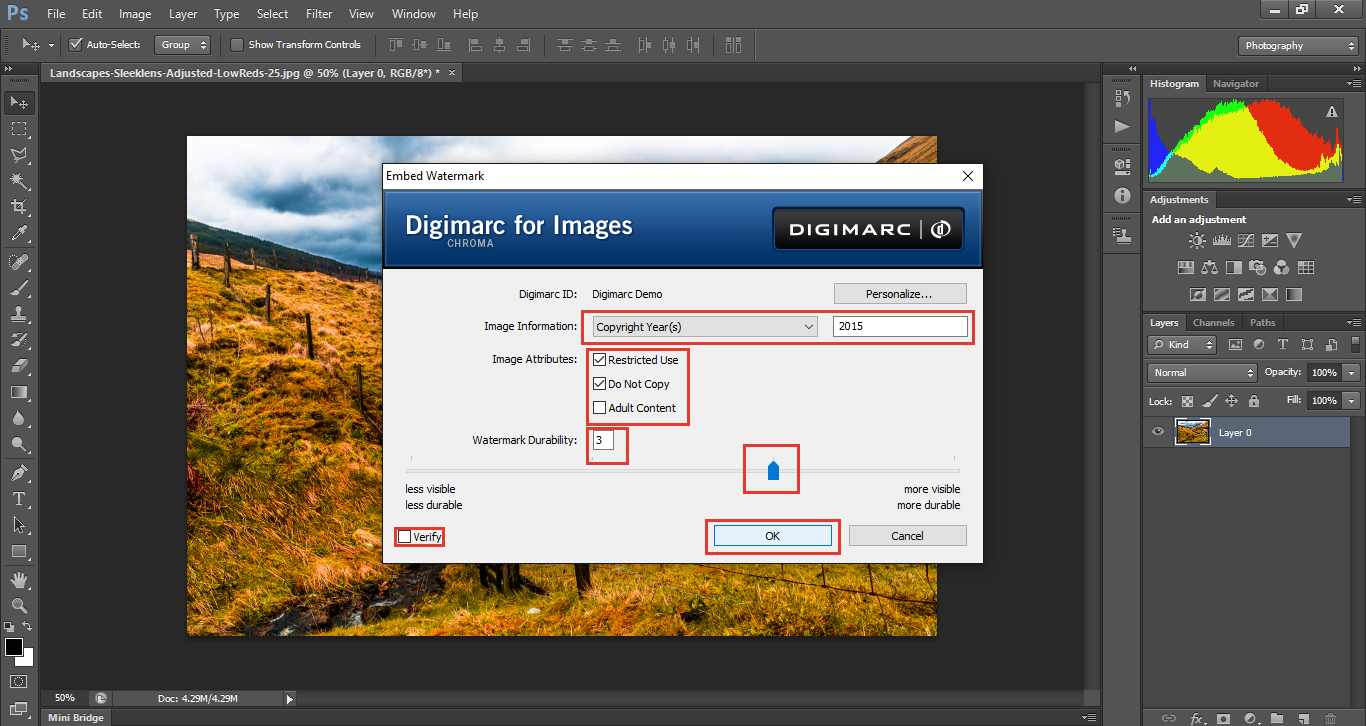 So from here on in, every step will be Recorded by Photoshop and Watermarking in Lightroom will be automated.
We're done for the time being on Photoshop, so go to File Save.
Then click Stop on the Action.

Now we're going to create a Droplet, don't worry too much about what this is at the moment, you'll see once we get into Lightroom, what it's all about.
Go to
File
Automate
Create Droplet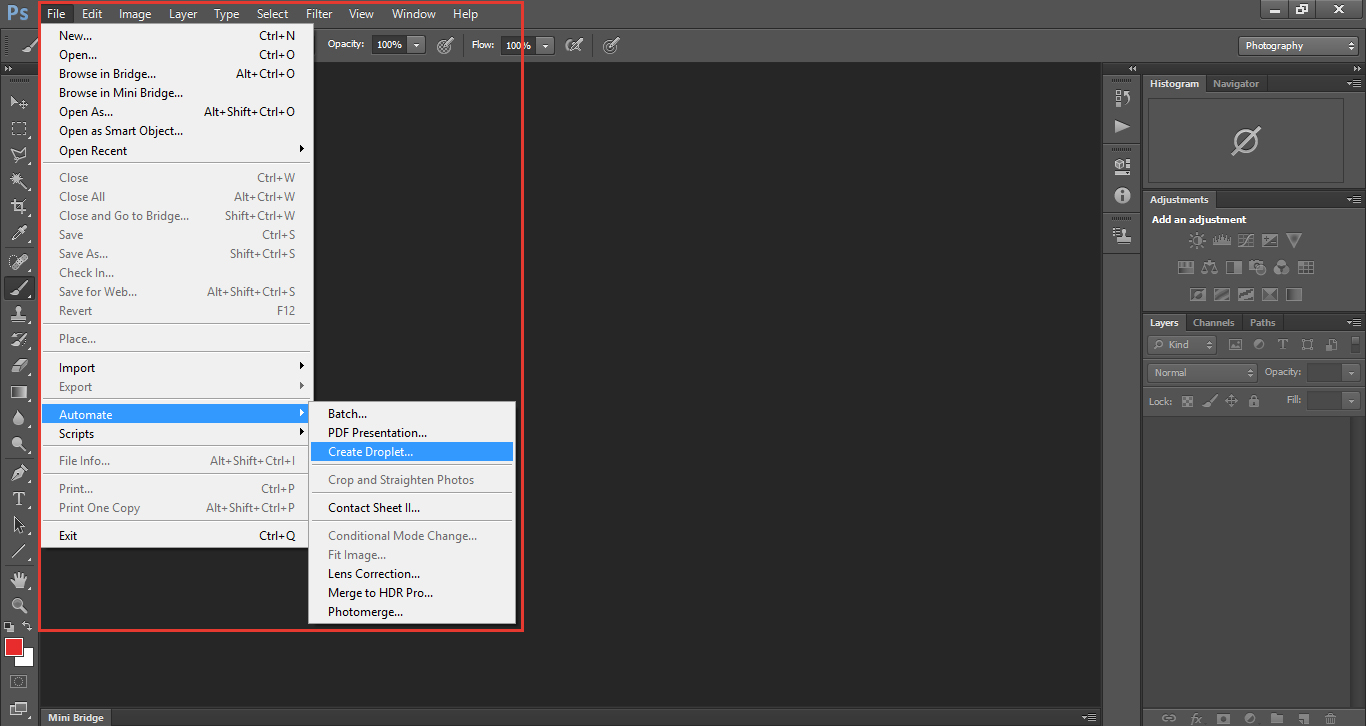 When you click on that, a dialog box will appear with multiple setting options.
First, you want to click on Destination and select Save and Close.
Next, go to Save the Droplet in, Click on that and save it to your Desktop as Watermark 3.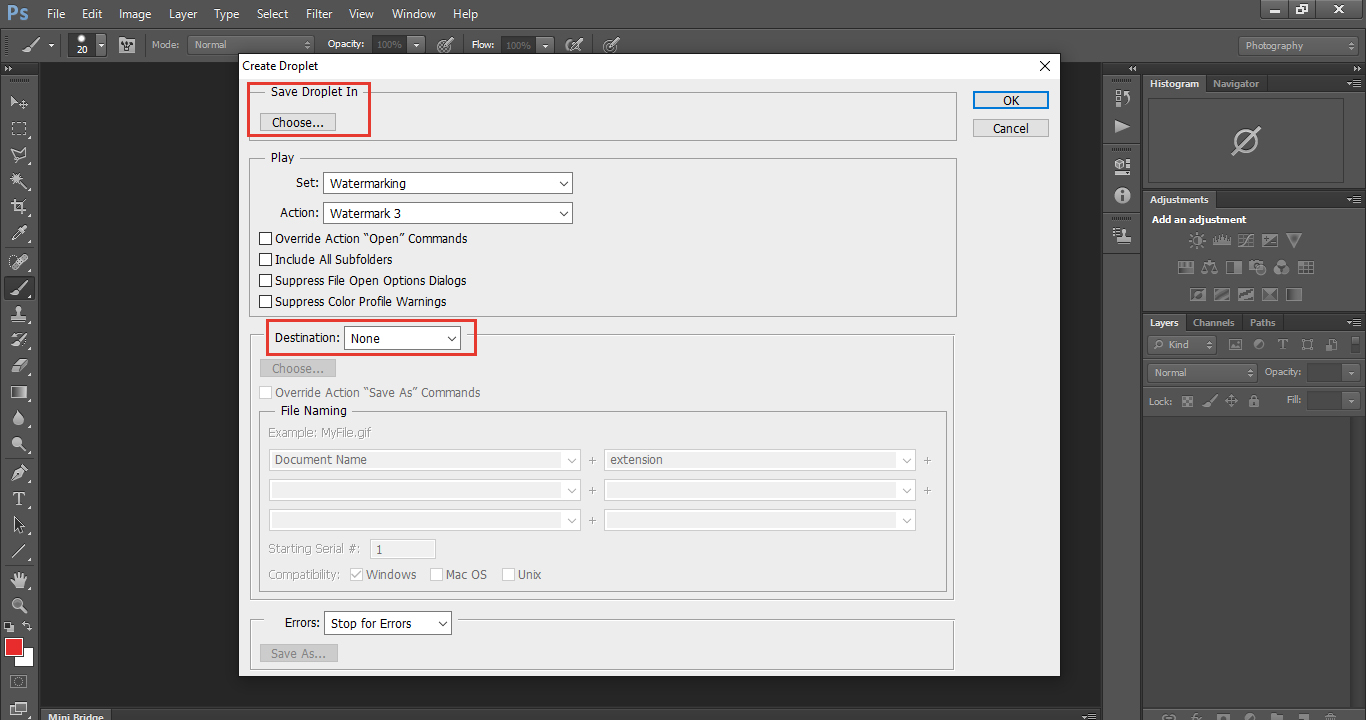 Next under Play, we're going to change the settings there to the following.
Check
Override action "Open" Commands
Suppress File Open Options Dialogs
Suppress Colour Profile Warnings
And the Press OK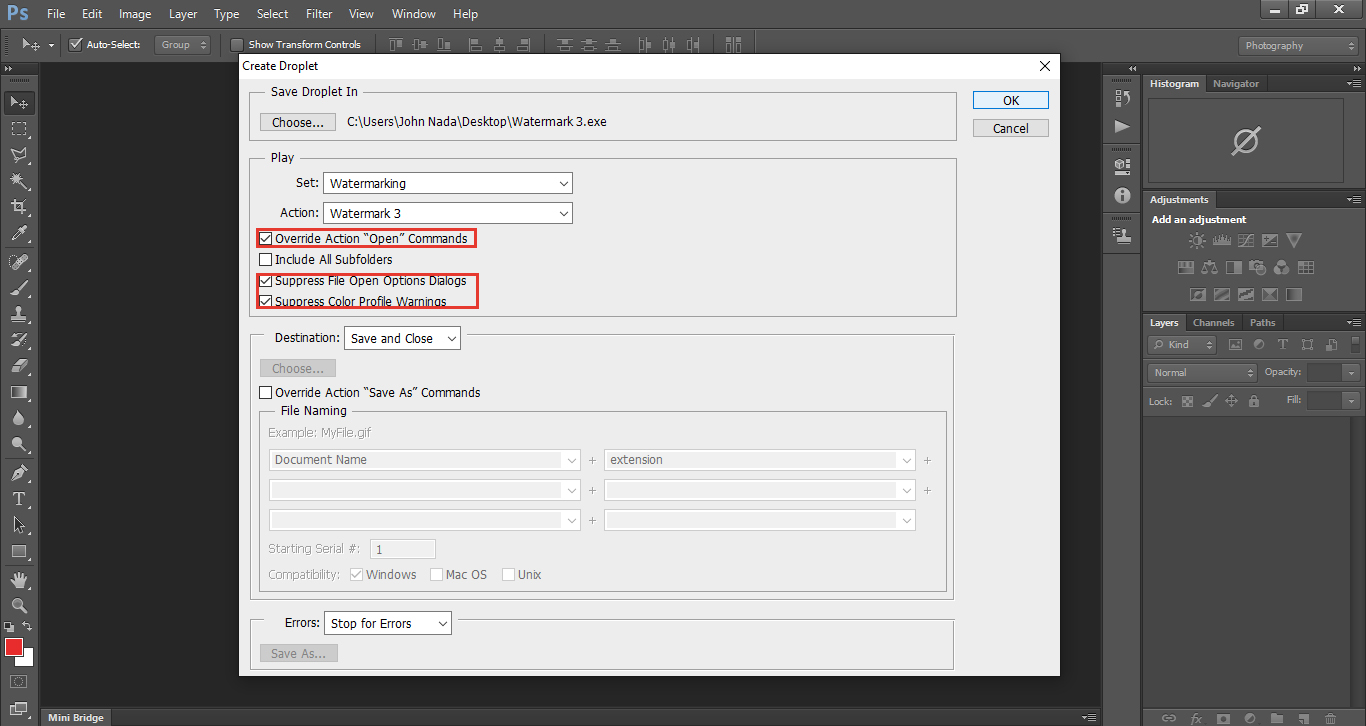 You will now be able to see your Droplet on your Desktop.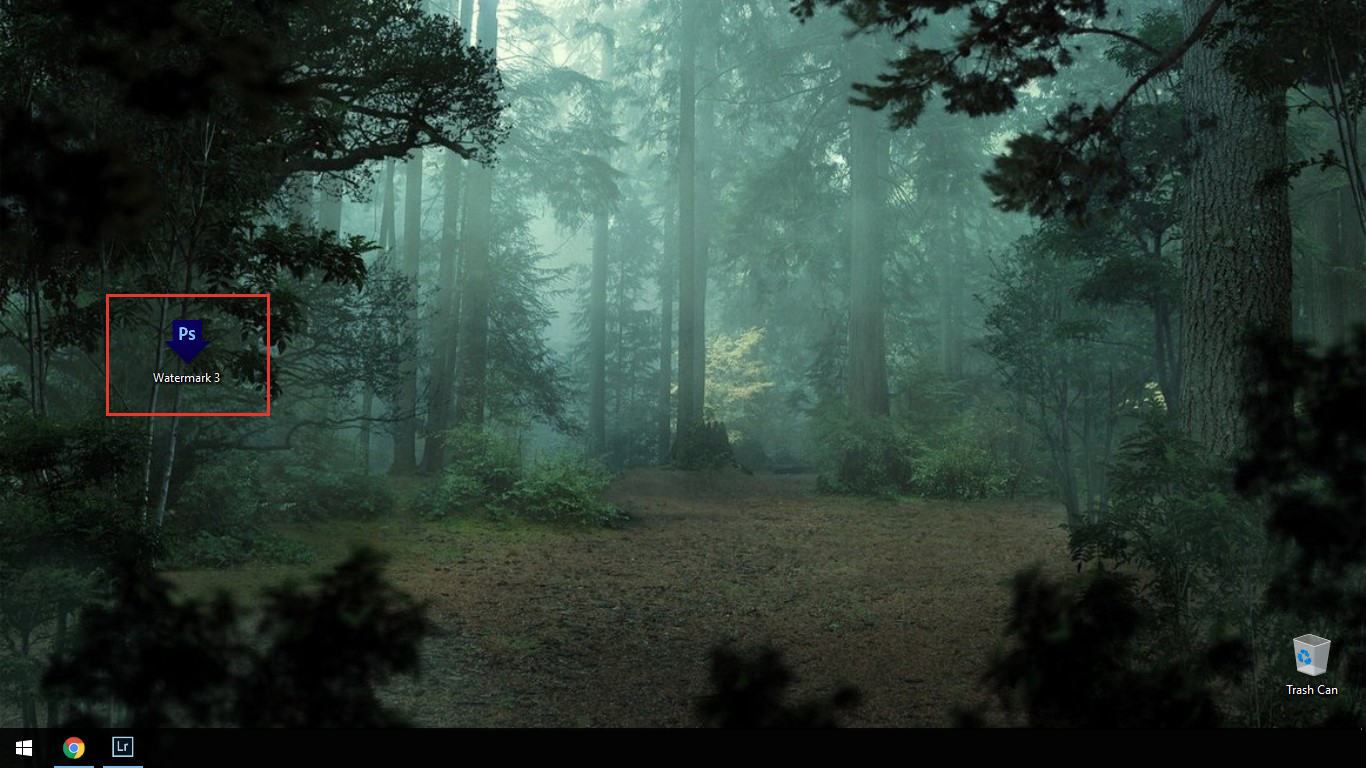 Now open up Lightroom, to an image you want to Watermark.
I'm using a new image already processed with Sleeklens Presets so it looks pretty good.
And we're going to export it.
Go to
File
Export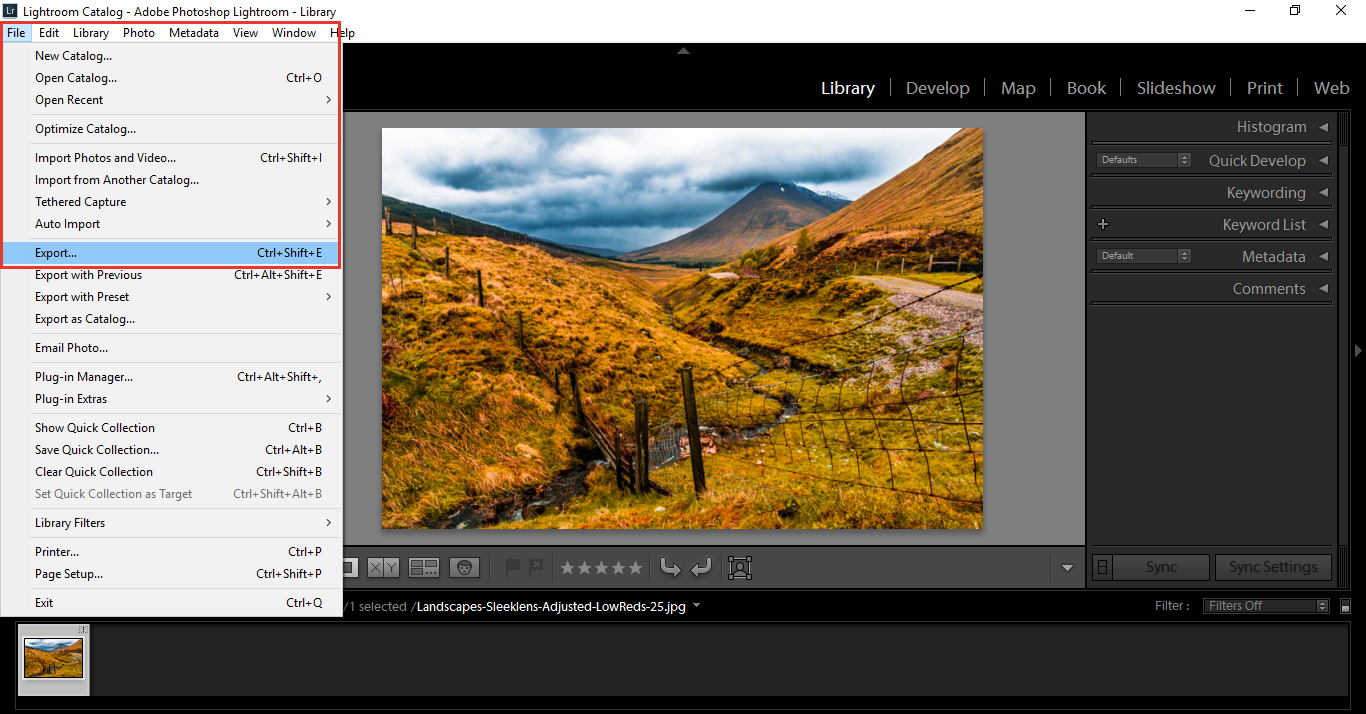 We're going to send it to our Desktop and Give the Image a Custom Name (Shown Below)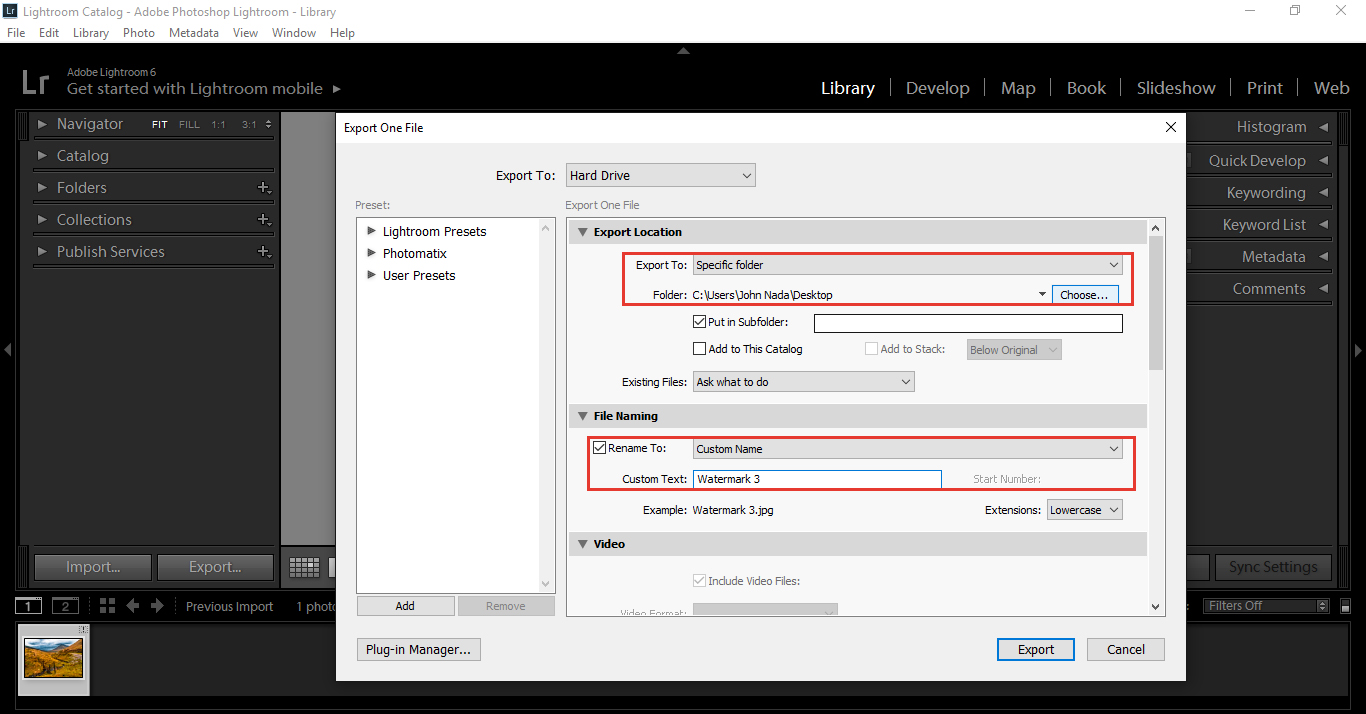 Then set your JPEG to 100% quality and the Resolution to 72 (Though anything is really ok for Resolution)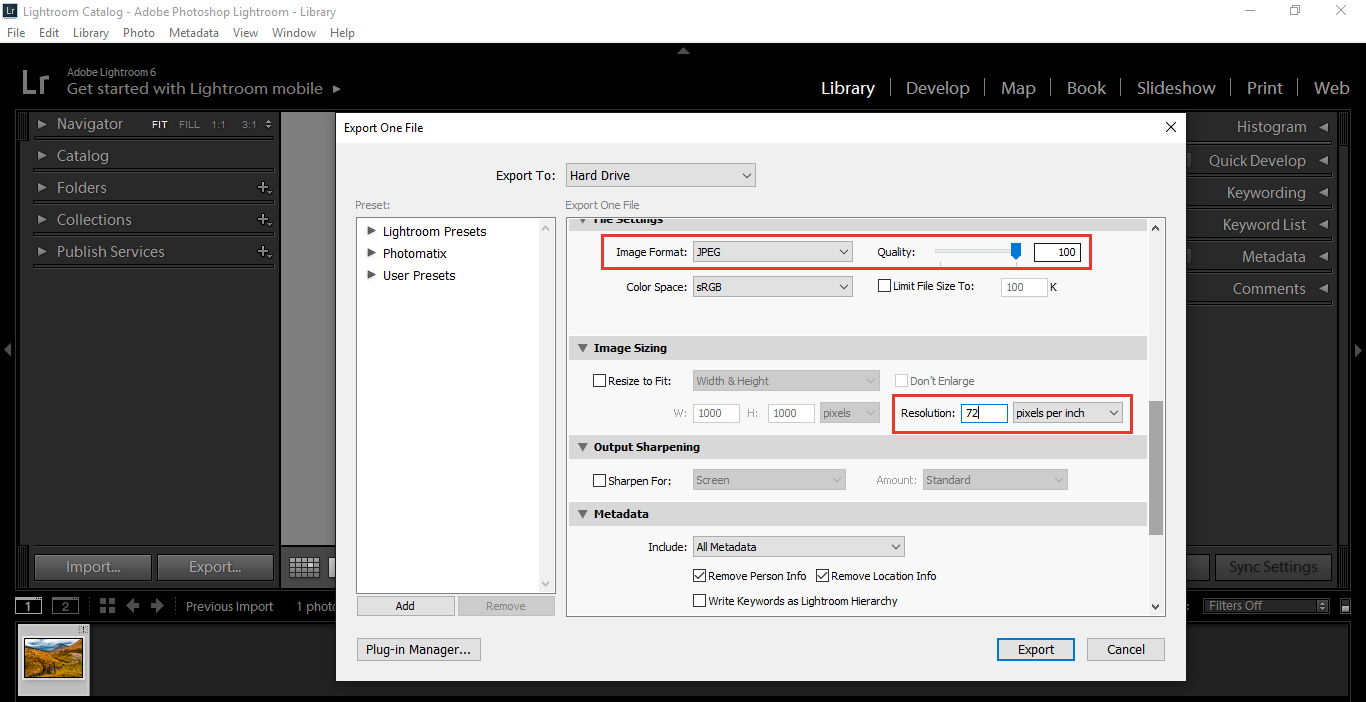 Next is the important part, all the other settings should be fine, so scroll to the bottom and there you'll see Post Processing.
Click on After Export and Click on Go To Export Actions Folder Now.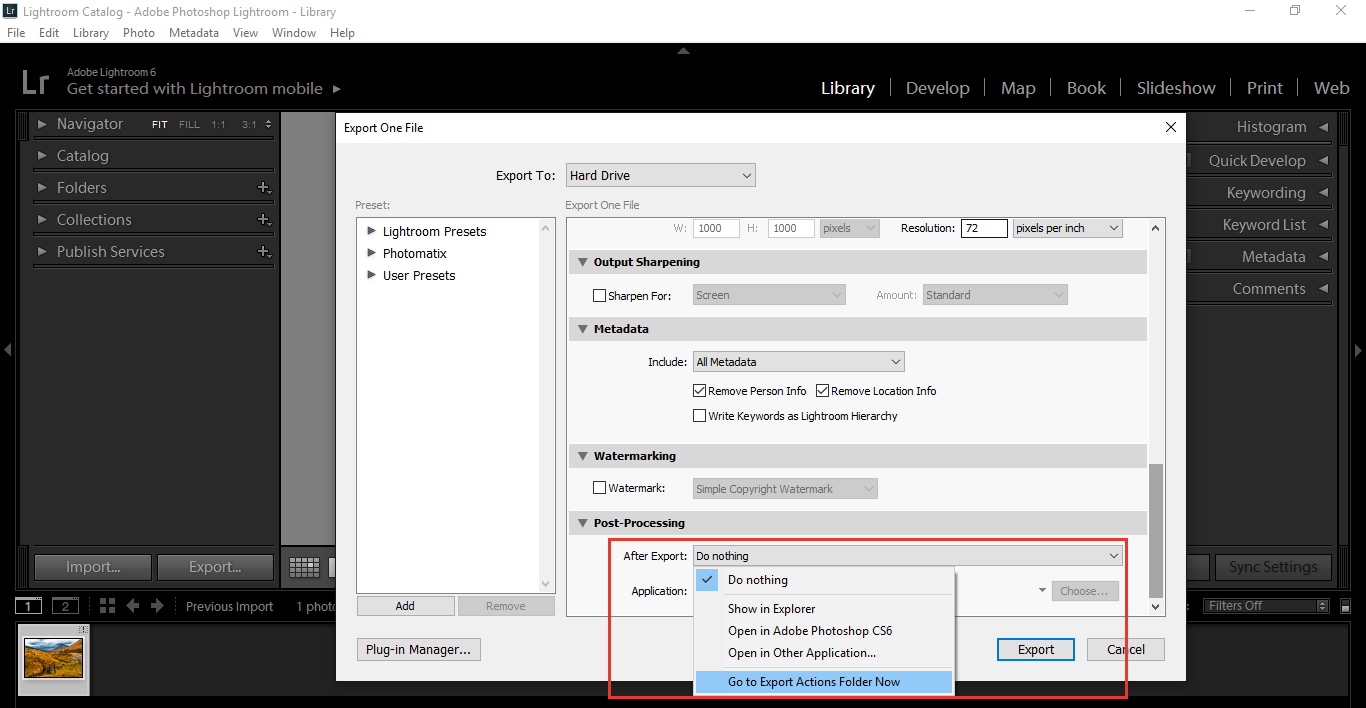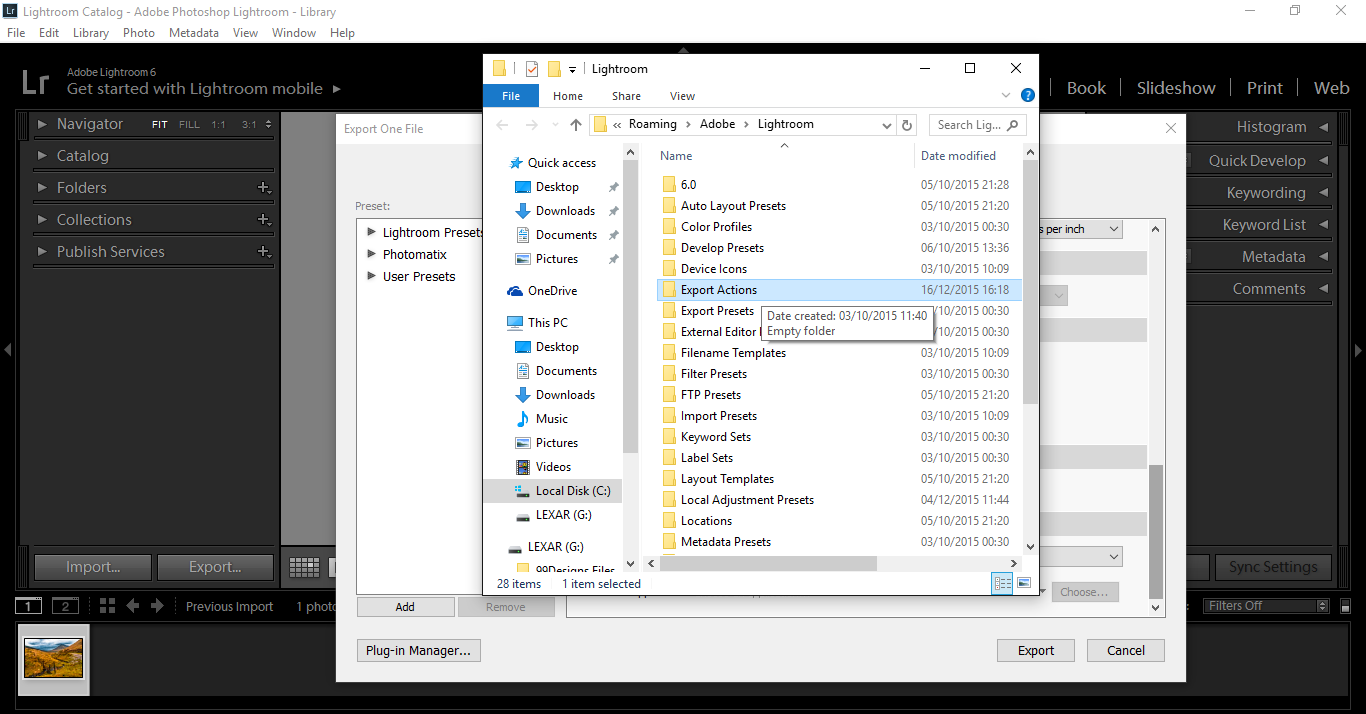 As you can see under File, Export Actions.
What you need to do is copy your Droplet File and paste it in there (or just drag and drop)
Now, go back and open Post Processing again and you will see that the Droplet is now an option.

Choose that, then click on Export. Photoshop will open Automatically, apply the layer, then close Automatically as well.
Re-open the file and click on Filter – Digimarc – Read Water Mark, and you will see it on there.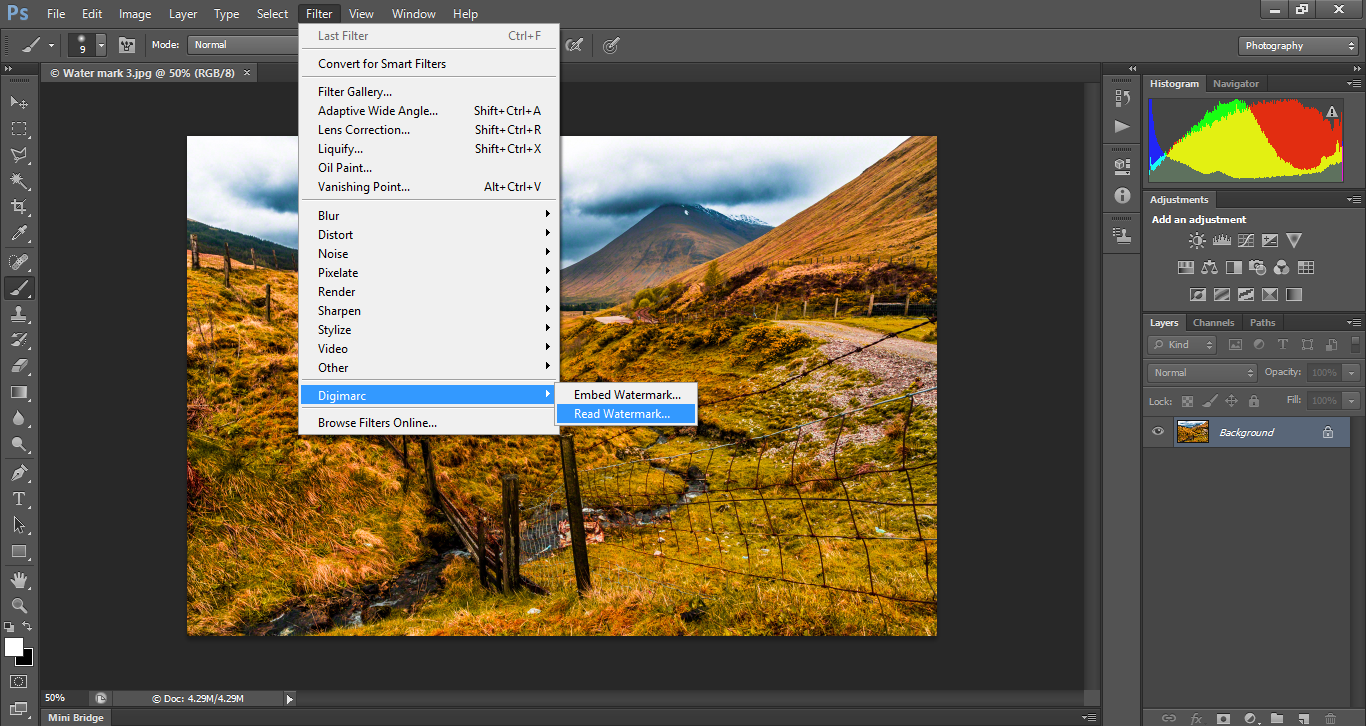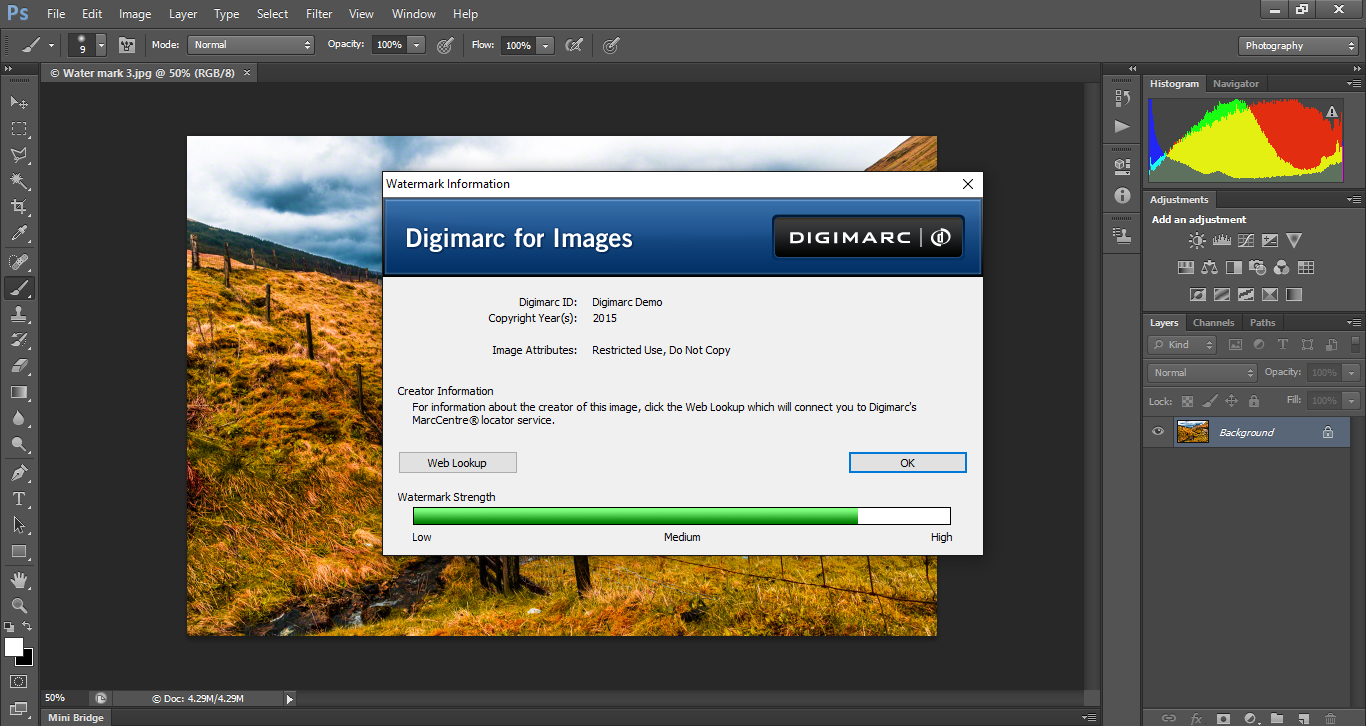 That is how you use Photoshop to Automatically apply the Watermark for Lightroom.
The following two tabs change content below.


Graduated from college in 2002 with a degree in Art & Design, I started exploring my way in Graphic Design and Professional Post Production. Full-time freelancer since 2011.