Photographer Spotlight: Interview with Nicole Cambre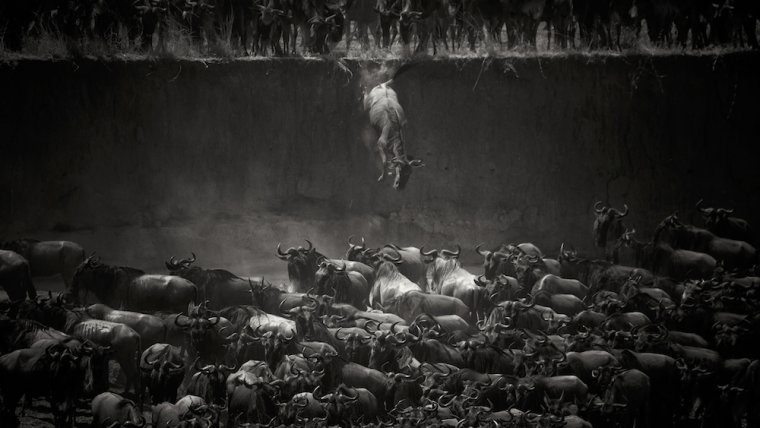 Photographer Spotlight: Interview with Nicole Cambre
www.sleeklens.com
Welcome to another episode of photographer spotlight! This time I had the great honor to interview Nicole Cambre. Nicole is an award winning photographer who shows aesthetically and technically perfect wildlife images. In this exclusive interview, you'll find out what it is that makes her so good in her field.
1) Tell us about yourself, where are you from? How, when and why did you get into photography?
I am a lawyer by profession but a photographer at heart. In 2011 I started taking evening classes at the photo Academy in Brussels and since then photography grew into a serious passion.
2) How much time do you spend on photography on average?
I wished I had more time for photography but as I have a full-time job I photograph in my spare time mainly during holidays. As I also travel regularly for work, I try after a day of meetings to go for a walk around the block with my camera as it helps me to clear my mind and focus on something else.
3) Which gear do you mainly use / What is typically in your camera bag?
Generally, I bring at least two camera bodies on a trip ( Nikon D4/D500 and recently an infrared modified Nikon D750). I don't use flash and I seldom use a tripod. I always have a 1.4 converter in my bag as I never know if I need the extra reach. The new Nikon 300mm, F4 lens is also always in the bag and the rest is depending on what I plan on photographing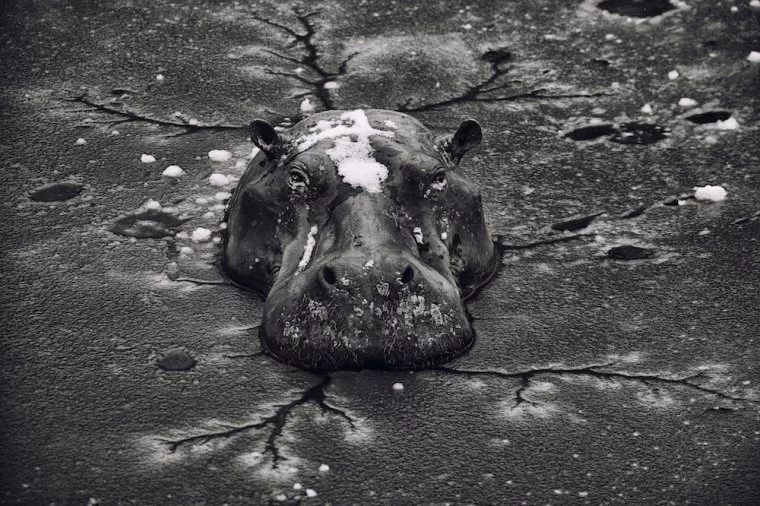 4) Which is your favorite lens? Why?
For a very long time, my favorite lens used to be the Sigma 50-500. I know it is a compromise lens but with my sniper style of photography, it made me seldom miss an image. Most professional wildlife photographers will not understand that choice especially as I also own the Nikon 200-400. My image of a jumping wildebeest which won the nature category of the national geographic photo contest in 2014 was taken with the Sigma 50-500. The only downside was that the lens was not reliable as the autofocus broke four times and the final repair would have cost as much as a new lens. At the moment, my favorite lens for wildlife photography is the new Nikon 300mm f/4E PF ED VR in combination with the Nikon D500 camera because it gives me an ultralight 450 mm (and if needed I can add the 1.4 converters). On the second body, I use the 70-200 mm.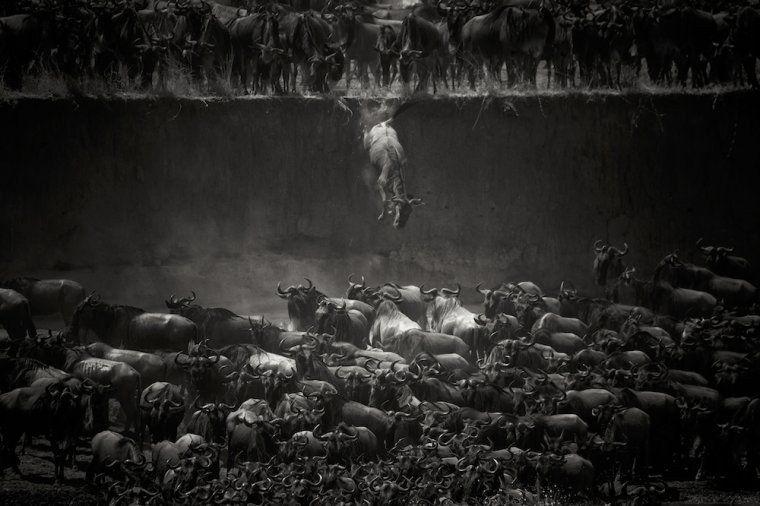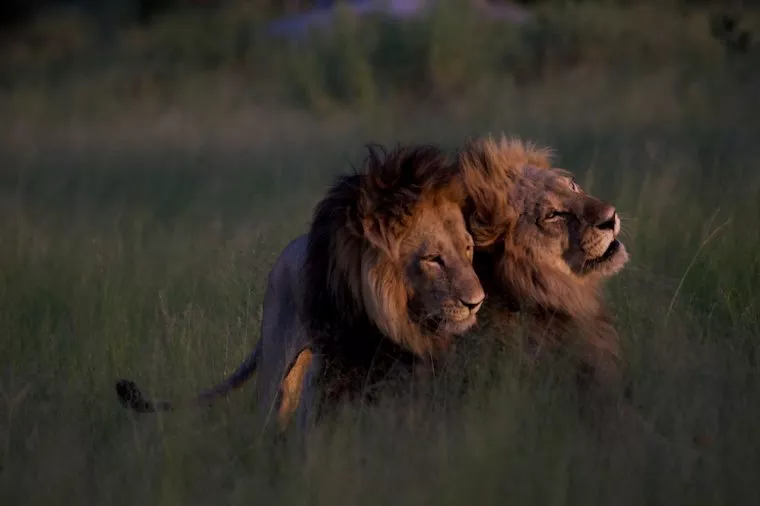 5) How do you prepare for an image?
I research the internet for images of the destination to decide on which lens to bring. When I was photographing gorillas in January, it was clear that the 70-200 mm lens was the right lens to bring and that I had to photograph on high ISO.
6) How important is post-processing for you? Can you tell us what kind of post processing you typically do?
As I prefer b&w images I have to use some post processing. I always use the Nik software because and I never spent more than a few minutes on an image.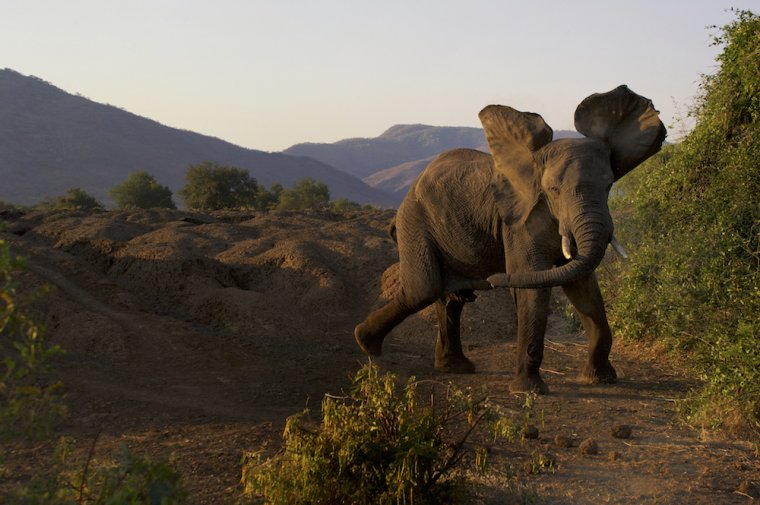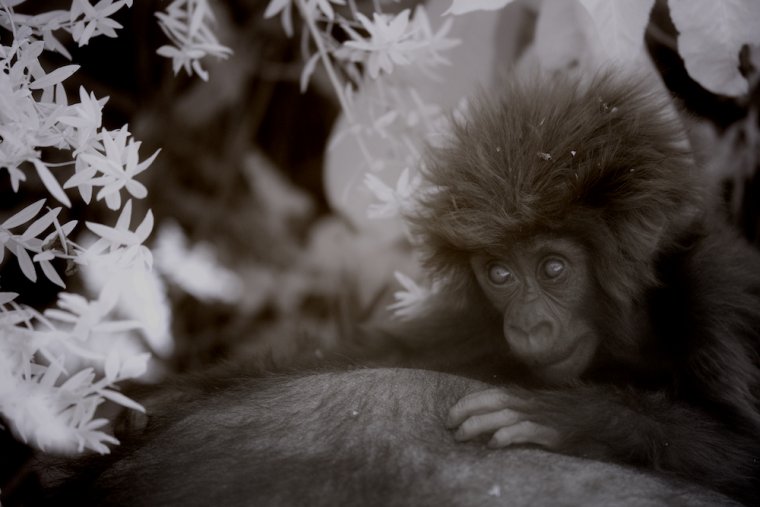 7) What's the worst or most challenging part about being a nature photographer?
The fact that I am not a nature photographer but a travel and street photographer who loves wildlife. Somehow I got recognized for my wildlife images
Make sure to visit Nicole Cambres Website and to follow her on Facebook & 500px!
Website: www.withinafrica.com
500px: www.500px.com/ncambre
Facebook: www.facebook.com/NicoleCambrePhotography
The following two tabs change content below.
Julian Rad is a self-taught award-winning wildlife photographer, who was born in Vienna, Austria in 1991. When he bought his first camera at the age of 20, he found an expression for the fascination he had about nature & wildlife. He already had many publications in national and internation magazines and newspapers (New York Post, Daily Mirror, Daily Express, The Times, GEO, Digital Photographer Magazine...). He has won several photo competitions such as the comedy wildlife photography awards in 2015.