How to make an animated GIF in Photoshop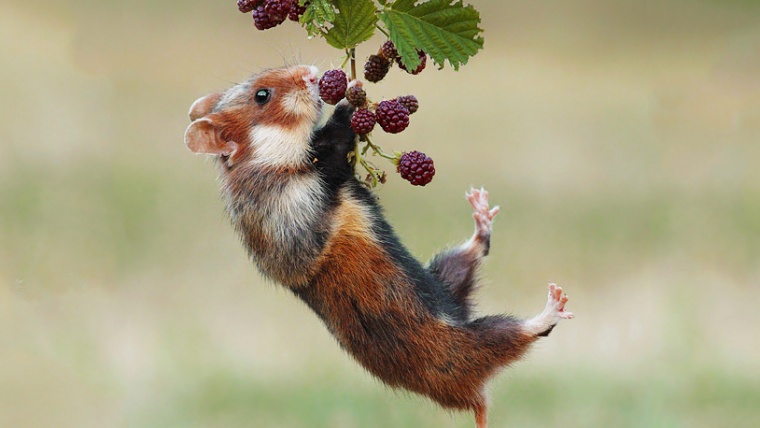 How to make an animated GIF in Photoshop
www.sleeklens.com
Today we have a tutorial focusing on how to make an animated GIF in Photoshop.
GIFs can be of any size, can loop endlessly and they are used widely on the World Wide Web. They are really fun and easy to make and are actually really popular nowadays because you can find so many homepages that let you share your personal GIF or to just look and download them from other persons who uploaded their GIFs (Here is some cool photoshop actions).
If you have a series of funny, cute or spectacular images in your photo archive, you will be more than surprised seeing your images turning into a small video sequence. So find some good pictures which you want to put together as frames and start to create a folder where you move the images to.
This could be a sequence out of 10 or also out of 100, the numbers of images don't matter, you decide how long you want your GIF to b, let's say there is no limit for how many frames you will use for a gif but the more files you use the longer the GIF and the bigger file size will be. What really counts is that you will receive a super cool GIF in the end and all in all this will take you just a couple of minutes to create in Photoshop.
Let's start with our Tutorial:
As you can see GIFs are really easy to make and will take you only a couple of minutes to create.
Here you can see the result of our GIF.
We hope you enjoyed this tutorial !!
All images by Julian Rad.
Before you leave, here's a quick top on how to Add Birds to Your Photos in Adobe Photoshop.
Frequently Asked Questions
The following two tabs change content below.
Julian Rad is a self-taught award-winning wildlife photographer, who was born in Vienna, Austria in 1991. When he bought his first camera at the age of 20, he found an expression for the fascination he had about nature & wildlife. He already had many publications in national and internation magazines and newspapers (New York Post, Daily Mirror, Daily Express, The Times, GEO, Digital Photographer Magazine...). He has won several photo competitions such as the comedy wildlife photography awards in 2015.