A Walk with @Instastreetid – Street Photographers Community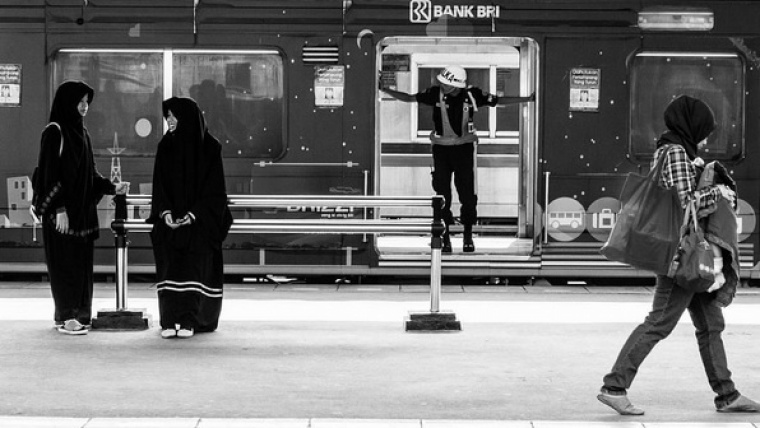 A Walk with @Instastreetid – Street Photographers Community
www.sleeklens.com
is one genre in photography that can be simple yet complicated due to the details and the unlimited scope it provides in exploring photography. Although, the main trick to the capturing street is spontaneous, just go shoot. There are many ways to approach this style some say, it's more like stealing moments as you often capture people at random. This genre has taken over the world and many people have created various groups or hubs on a number of social media platforms based on it. As an Indonesian, I have only recently come across this extremely creative and passionate hub called @instastreetid. Amazed by their initiative and a huge community, I decided to approach them to share with us their story and journey.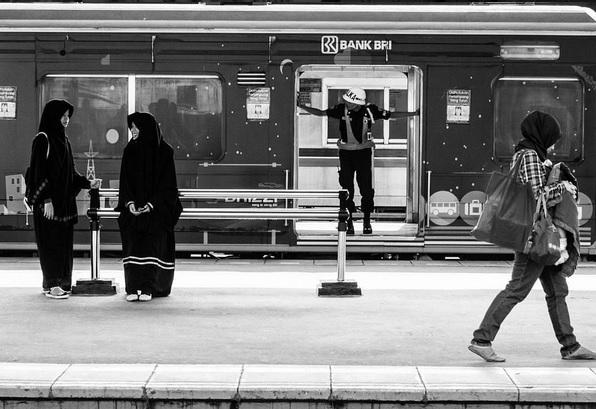 by @boyjeconiah_blackwhite
Let's take a look at what Yasin (Muhamad Yasin Zubaidi) @kangyasin and Adela (Adela Pradikta) @adelafxpradikta have to say about the community:
What is @instastreetid ? How did it start?
It is a street photography community that was formed in 2015 as a forum and means for lovers of street photography to be able to share stories, experiences, and knowledge, as well as the aspiration and appreciation using a social media platform – Instagram.
Instastreetid initially formed because of common interests on Instagram often called igers on street photography. Based on similar interest a photo hunting event sparked and was held jointly as "1 Day Instameet Street". The event took place on Sunday, May 17, 2015, and was held simultaneously together in six cities, namely Jakarta, Palembang, Batam, Riau, Balikpapan, and Bandung. With the success of the hunting event, the street photography enthusiasts did not want it to just finish by being together for one day. After an interval of one month, the following group evolved together into a community of street photography enthusiasts.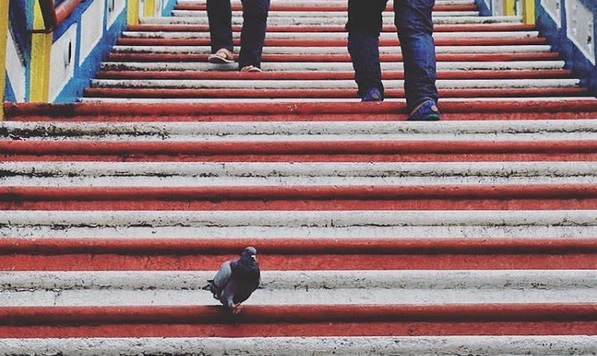 by @ijoel_terbang
How many regional accounts do you have and how has the community grown so far?
We have been in the community for approximately 1(one)year, and it has been growing very rapidly with the rise of street photography in Indonesia. We cannot deny that every community has it's ups and downs, but until now, our community has flourished and we exist in several regions namely:
a. @instastreetid as a central account.
b. @instastreetid_jbdtb to represent the Greater Jakarta area.
c. @instastreetid_smg to represent the Semarang area, vicinity.
d. @instastreetid_mks to represent the Makassar area, vicinity.
e. @instastreetid_sby to represent the Surabaya area, vicinity.
f. @instastreetid_pdg to represent the Padang area, vicinity.
g. @instastreetid_jgj to represent the Yogyakarta area, vicinity.
h. @instastreetid_mdo to represent the Manado area, vicinity.
by @yousufkurniawan
How did you join instastreetid? How many of you are involved in the community?
As the founder and manager of the main Instastreetid community, I Kang Yasin @kangyasin (an article on street photography by Yasin can be read here) along with five other colleagues, namely:
Adela Pradikta – @adelafxpradikta
Rachmad Ravael – @kangpael_
Baskara Puraga – @agareds
Agung R.U – @a.m.theater
Arifan Sudaryanto – @arifansdr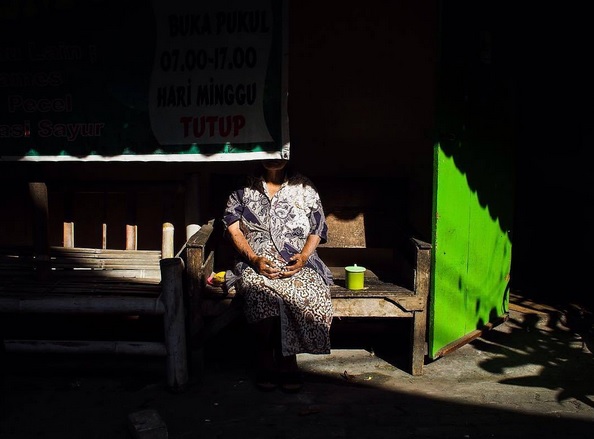 by @gilangbrajaHow can we become members of your community? Do you have specific criteria?
Our community regularly opens the opportunity for Instagrammers out there to be able to join. Periodically, we conduct open membership which we normally share on our Instagram.
The requirements to become a member of Instastreetid community essentially is by going through a brief interview to determine their motivation and knowledge about street photography, as well as the reason for choosing our community. As an illustration of applicable procedures, prospective members can go through the process to join and interview online via Line Messenger as then, our discussion forums till date uses online media on Line Group.
During the interview process, we ask prospective members to send us some pictures of their work. From there we can begin the process of debriefing by measuring the extent of their knowledge of street photography.
Our community is open to anyone who is interested in learning street photography therefore, the interview is at the same time an initial process where we provide information to prospective members who do not understand what street photography is, so that, they know what they will gain as a member of Instastreetid.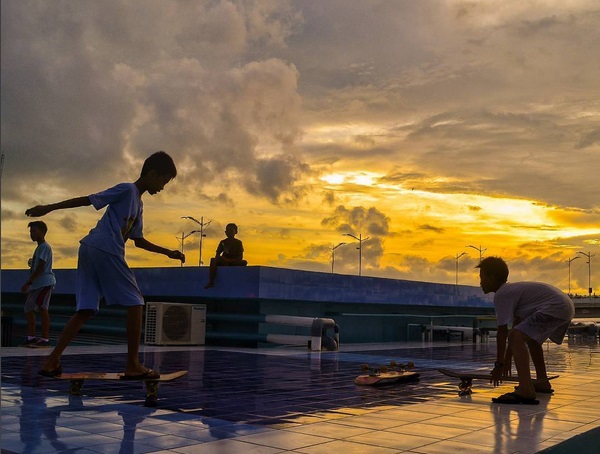 by @widodoadiprasetyo
Do you organize meetups? If yes, how often and how is the turnout?
We as the regional board participate in Jabodetabek region because we are stationed mainly in Jakarta and the nearby areas. Thus, we regularly conduct meetings in the form of hunting together, meetup sharing session which is often held on the weekends, which is Saturday / Sunday. We do not hold meetups on national holidays unless we have events then we will hold a gathering.
For other regional-regions, we have the admin as union leaders in each region. They will organize their community accordingly in each region based on the central committee.
Based on the experience and community development, every meetup that we hold, the participants who come keep growing especially during our public events that are published on social media.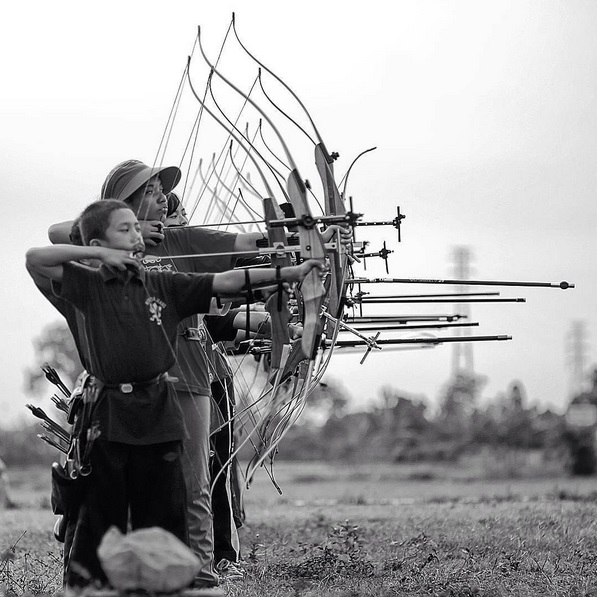 by @nuryhanu_belajar_photo
How has the community gained exposure locally through media?
Instastreetid is currently only for those passionate about street photography in Indonesia and we feature a photo of the day, namely to give appreciation and motivate street photography activists who use our hashtags by displaying the best photos of the day. With this, it will attract the interest of other street photographers in Indonesia to our community, but in future, we will do our features of photos from other countries as well.
We have also connected to a HUB called GramHUB ID, it is an event where some members of the community can support each other and share information about the world of photography. Some regions are already working together and have been reported in the local media.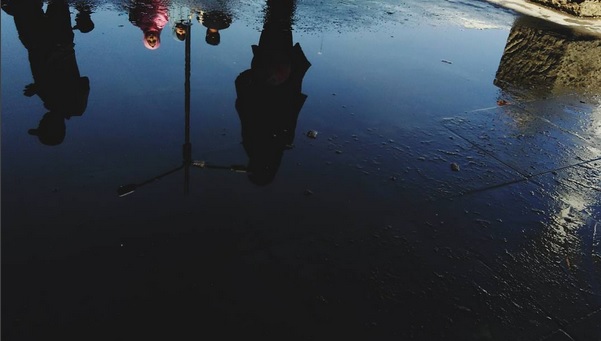 by @kangyasin
We hear of communities having exhibitions of their artist's works, has instastreetid been involved in exhibitions locally or internationally?
As for exhibitions, we have held several regional exhibitions in Surabaya and Semarang, but not yet internationally.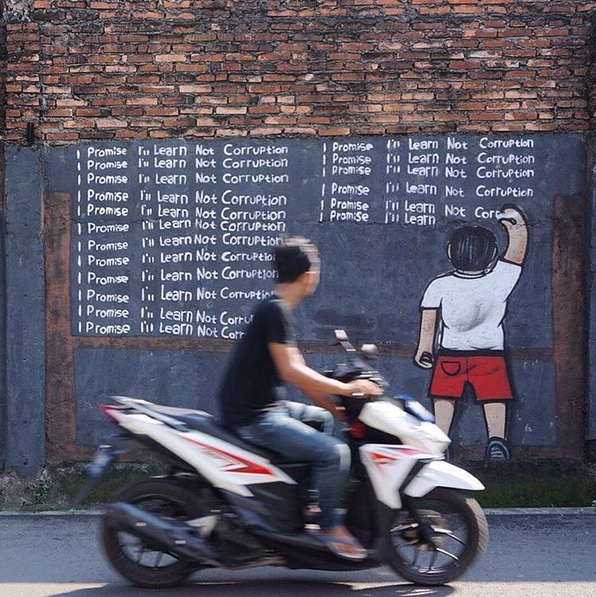 by @mtaufikbw
Have you collaborated with International communities through events or meetups?

Currently, we haven't had collaboration with communities outside Indonesia, may be in future if possible we would be very happy to work with countries other than Indonesia.
Do you consider your community an active community? How do you see yourself in comparison to other communities on Instagram?
The Community of Instastreetid is the first community-based street photography in Indonesia on Instagram so, it's supposed to be an active community to develop the potential of street photography enthusiasts in Indonesia. Instastreetid as one of the photography community in Instagram has a special interest in street photography and our community is more focused and specific to develop this stream of photography.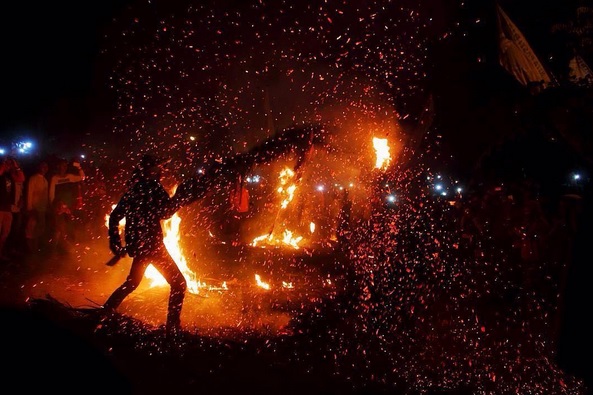 by @windapratiwi14
As part of the community, how has your experience been so far?
We as the organizer and founder of Instastreetid continue to develop ourselves for the development of our community. Our self-enrichment is done through workshops and photography classes to help us cultivate the community. The presence and involvement of various members from different cities have provided us with more knowledge of the developments of street photography.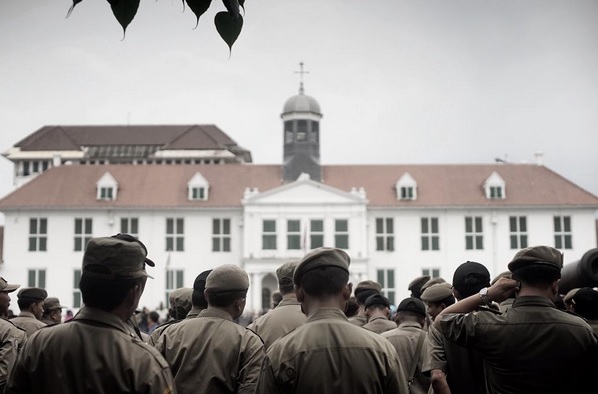 by @adelafxpradikta
What are your future hopes and plans?
As our community has grown, many plans and improvements need to be made. Refining the system of organization has become one of our main priorities as we keep growing and the number of members we have is not small. Our hope is that this community serves not only as an ordinary photo community but as a vessel for street photography enthusiasts to find a place where they can start to learn and share their knowledge. In other words, we would like this community to evolve into something bigger like a street photography organization in future.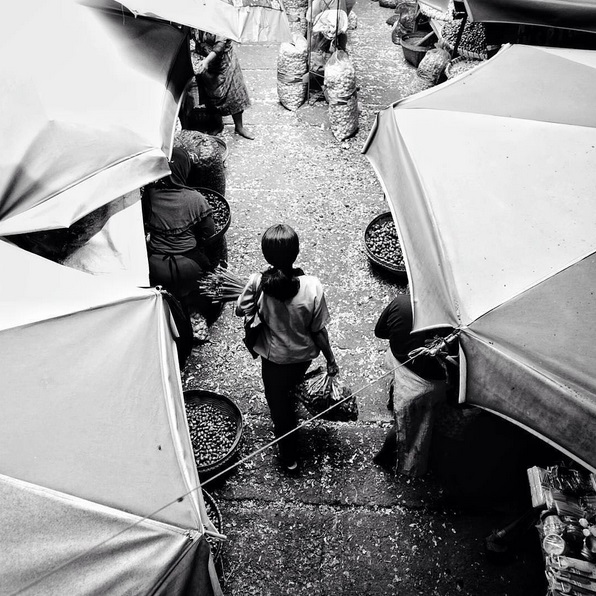 by @y05f
Any message to motivate and inspire us to join your community?
We won't deny that street photography can not be understood by everyone. But, street photography is filled with moments and surprises and all of which can be seen in an online gallery @instastreetid. Thank you.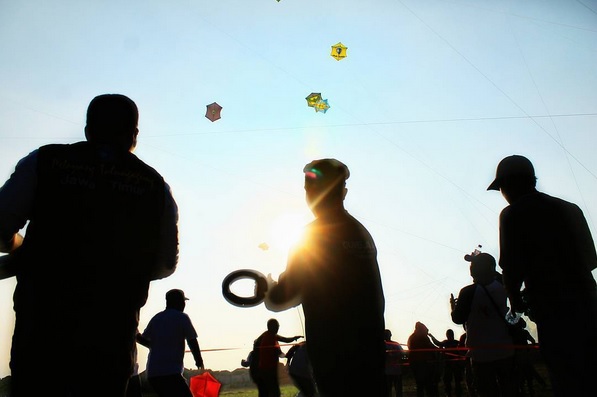 by @bmntr
This inspiring interview has shown us how many street photographers are there in Indonesia. Through the street photos above, you can travel to different cities around Indonesia by seeing the various aspects and moments beautifully portrayed. There are many communities on Instagram that have various goals but this community @instastreetid seem to have a clear focus and objective. We hope they can achieve their aspirations and encourage all of us to capture street photos without hesitation.
The following two tabs change content below.
Simran is an entrepreneur, passionate photographer and writer from Jakarta, Indonesia. She captures moments through her camera and iPhone. As a contributor for Sleeklens and Grryo, she enjoys sharing her work through captivating moments found in daily living.