Shooting Angles – What to Look to Click?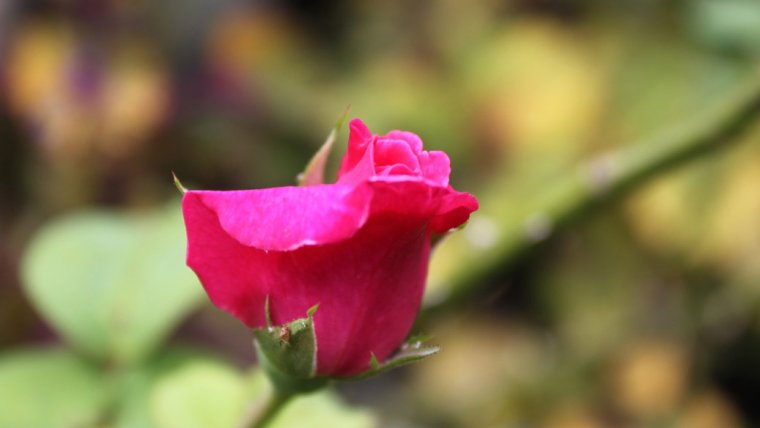 Shooting Angles – What to Look to Click?
www.sleeklens.com
"You may find that the picture you want to do can only be made from a certain place, and you're not there, so you have to physically go there. And that participation may spur you on to work harder on the thing, because in the physical change of position you start seeing a whole different relationship." – Jay Maisel

yellow

The quote above by Jay Maisel perfectly expresses how interesting and challenging it can be to capture angles. Through my captures, I have somehow always had the tendency on shooting angles. I can't recall when it all began but there is just something about it. It could be through looking up at buildings, or an exquisite architecture of a building, or lines and structure, or an alley, or even looking down or just simply whilst capturing macro shots of flowers. Photography is an expression of how we envision moments or things around us. Perspective and angles are a unique way to express the vistas of everything around us creating an impression and imprint in our minds.

It isn't something that can be planned as it requires observation and experimenting as well. As always, letting it come naturally to you is the best way to capture angles. There may be times when nothing motivates you to do an angled shot and that is completely okay. The moment will instantaneously present itself to you and all you will need to do is "click".

structure

This outward structure of the National Stadium spoke to me. I began by looking up, clicking and experimenting the numerous aspects of the building. Experimenting would be by pointing and shifting your camera in various directions to frame the shot. It took a number of clicks to get the above results. To frame this shot, I wanted it to also have a minimalist touch so as to not completely focus on only the structure but leaving the blank space as well.

flower macro

Nature and flowers are one of the easiest ways to try out various angles. This lovely pink half budding rose fascinated me. I wanted to try to get a specific viewpoint to portray as if the rose was looking at you. Balancing between getting close to the rose, composing the image properly and getting the right proportion was as interesting as much as a challenge.

curves of Stadium

"As people, we love pattern. But interrupted pattern is more interesting." – Jay Maisel

Jay Maisel nailed it again with the above quote to describe the way I felt when capturing the image above. Standing in front of the National Stadium seeing all these patterns, lines, colours and structure was spectacular. It's like all these elements came together for me to venture and shoot.

Check – Mate

Street photography can also be a perfect place to try and play out various outlooks. On a walking tour, I found two men playing chess and it intrigued me to explore a particular angle to capture the shot. So, I tried the side way peeking approach for a change, to focus more on the people and the chess board as a whole.

crowd

This particular mall has a unique architecture giving one a nostalgic feeling transporting you back in time. Whilst looking down, I wanted to capture the curved aspect with the lamps and lines in frame. Thus, a combination of colours, people and structure into one framed picture.

look

And here is the instantaneous moment that nature presents itself to you. Sitting at the restaurant, I randomly looked down, played with my iPhone by framing angles and hit the shutter. The whole scene filled with pretty wood interiors and layout was quite delightful to build into a moment.

crisp

Looking up through the details of a building has never been more fun if you can capture it in a completely distinct way. The idea behind this capture was to have the symmetrical shape on top, which is part of the top portion of the building I was in, look like it forms a cover of the other building. I tilted my phone so this captured moment directs your eyes upwards.

stand tall

Awed by the architecture of this airport in Kuala Lumpur, I wanted to snap this whole scene but focusing more on the lines and architecture. Yet, another spontaneous shot.

alley

Something about this exhibition and the rows making it seem like an alley, motivated me to point and shoot. Just to have a glimpse of what the exhibition was about and have a sort of symmetry was my main aim when framing the shot.

open

Lastly, standing inside the building I casually looked out and noticed the door ajar in the middle and the lovely blue on the outside. It definitely was a moment not to miss capturing. Angling from a few places and with a few clicks, voila this moment was created.

pink bud

Every angled shot makes you think outside the box bringing the image a new flavor. Playing with perspectives has allowed me to explore a new side and style to photography. It is like allowing nature to speak to you and at the same time being creative to make an image stand out. There are no set rules to achieve it but simply being alert and listening to the moment. Let's continue to enjoy the various points of view and keep clicking!