Tales from a Blue Town – Photography Adventures in Chefchaouen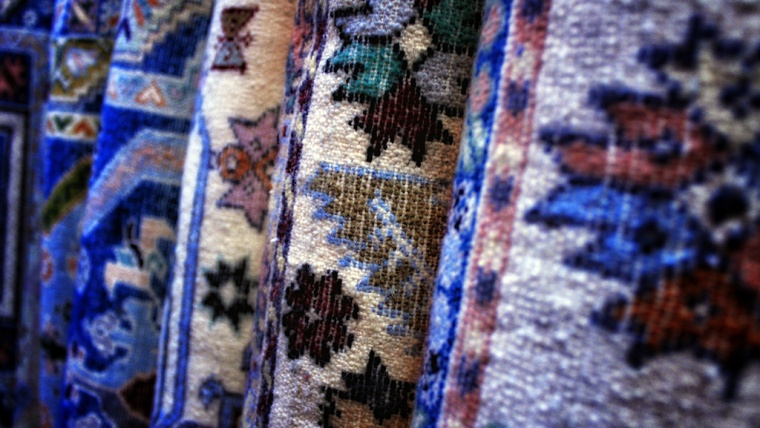 Tales from a Blue Town – Photography Adventures in Chefchaouen
www.sleeklens.com
I think it would be appropriate to say that each place has its own magic. Be it a landscape like taken straight out from a dream or a city that makes you feel like you are inside a Kafka novel, each location on Earth has something that makes it somehow standout from any other place you might have visited before.
When talking about Chefchaouen, it would definitely be the blue color of its walls. Right before arriving, you will see the picturesque houses on a hill that seems to be painted in a light blue that contrasts with the surrounding desertic landscape. Chefchaouen comes from the Berber word Ichawen that means horns, a reference to the shape of the mountain that is located right next to the city.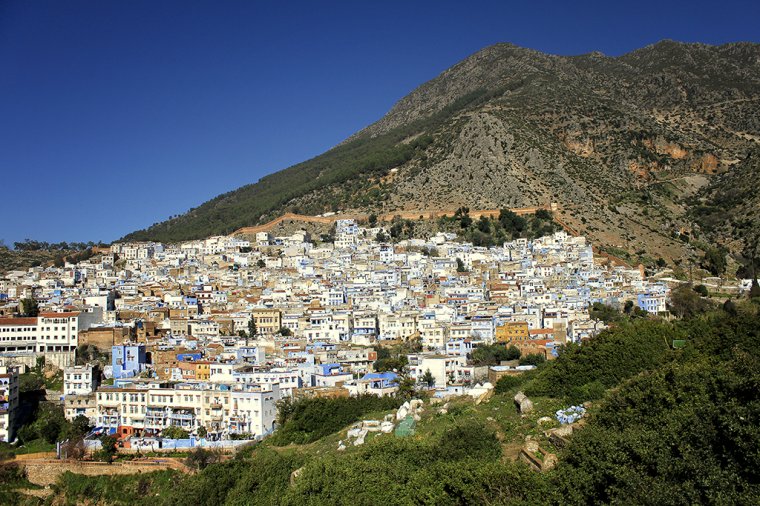 Chefchaouen is a small city in Morocco, located about 100 km southeast from Tangier. Founded in 1471, it has a population of about 40,000. The origin of the blue shades of its walls is not known, with one of the most popular theories being simply that the blue color keeps mosquitoes away while others relate the color to a religious origin, being adapted from the former Sephardi Jewish inhabitants of the town.
In any case, the narrow streets, as well as the markets and small shops that can be found while walking through the town provide a wide variety of subjects for travel and street photographers alike.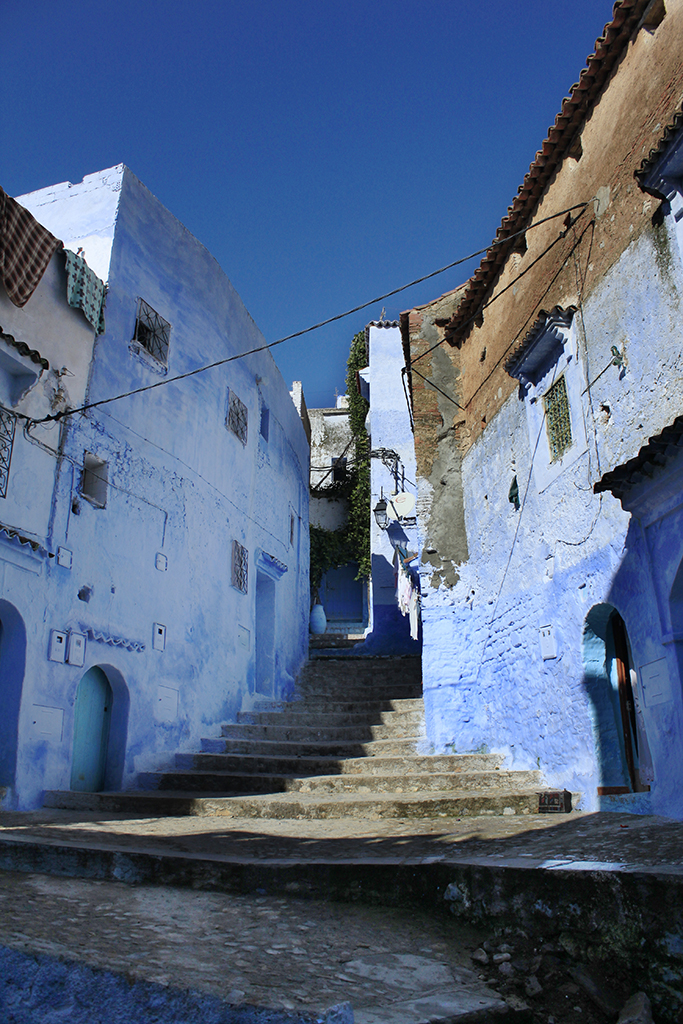 Another landmark of Chefchaouen are the markets where different handcrafted souvenirs can be acquired. Aside from the crafts themselves, the markets are another great subject to capture the lifestyle of the small towns in the Maghreb countries. The colors that can be found in spots where spices, wool and leather goods are produced stand out against the blue background of the town.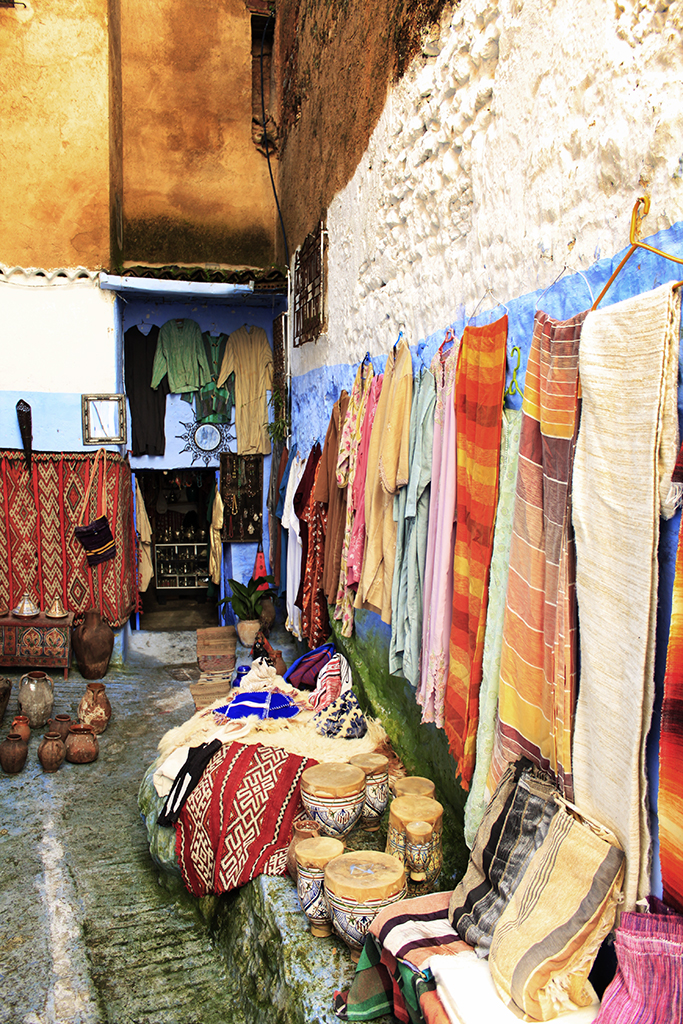 The difference in culture between western countries and the North of Africa is more noticeable in small towns like Chefchaouen. Although tourism has a strong presence in everyday life for its inhabitants, Chefchaouen remains as a great place for street photography. Sitting on one of the squares of the city for even a short period of time can provide you with countless opportunities to capture photos that can easily make it to the top of your personal favorites.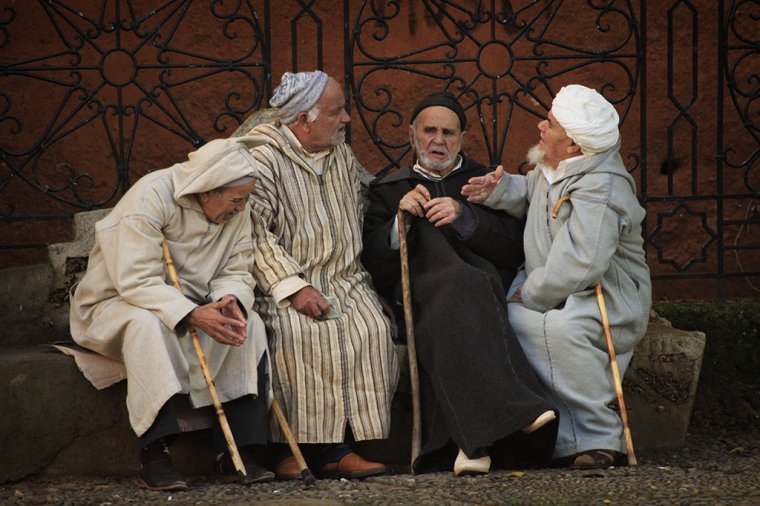 A common way to get to Chefchaouen, specially for those traveling from Spain, is to take a ferry from the south of Andalusia (Algeciras) to Tangier, and from there to take a two to three hours bus or taxi ride. This will also allow you to visit Tangier and its surrounding areas as well.
Tangier is a much larger city, with almost a million inhabitants. Being an important entry port from Europe, it has a dynamism that sets a strong contrast with the quiet life of Chefchaouen's inhabitants. The old medina is a very popular shopping destination for both locals and tourists and it is a great place to capture a snapshot of the typical everyday life in these north-African markets.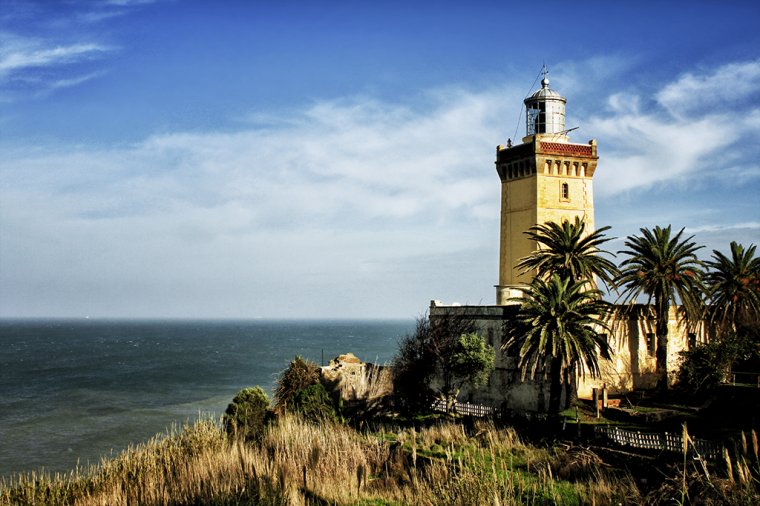 Another point of interest close to Tangier is the Spartel lighthouse, located at Cape Spartel, the point where the Mediterranean Sea meets the Atlantic Ocean. The lighthouse itself is incredibly photogenic and definitely worth a visit by itself, even though many people get there on their way to the so-called Caves of Hercules. This is a cave with two openings; one to the land (the main entrance) and one to the sea, with a shape that resembles the map of Africa.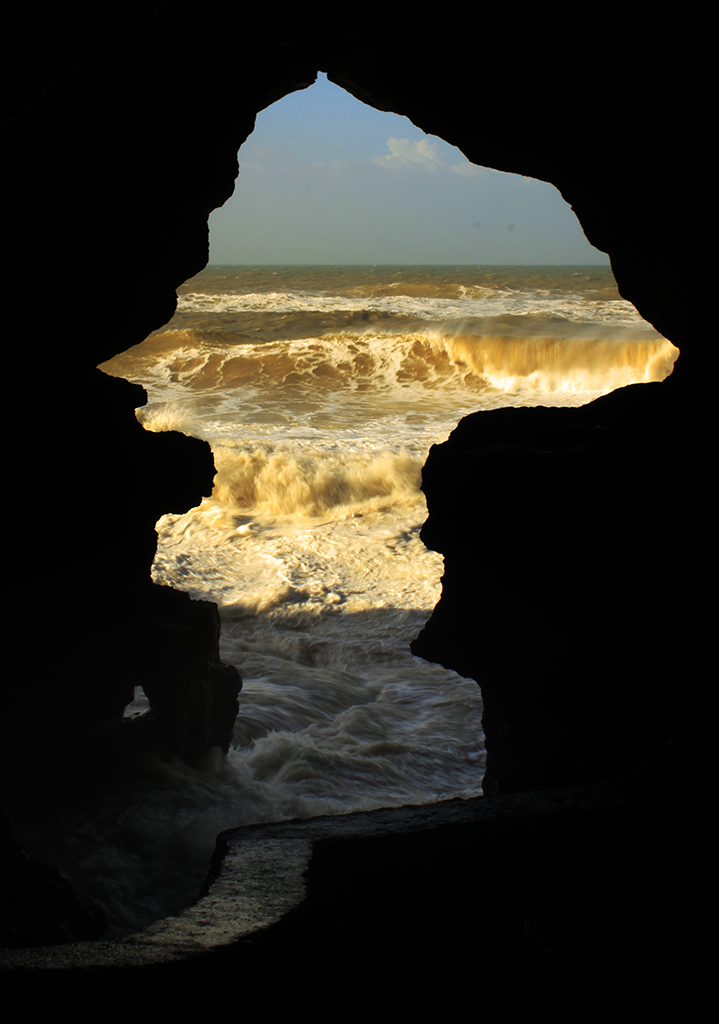 While there are many destinations that are definitely worth visiting in the north of Africa in general and, more specifically, in Morocco (Casablanca, Fez, Marrakesh), Chefchaouen presents itself as a great balance between a rich travel and photographic experience and a relatively low number of tourists, so I would strongly suggest you add it to your tick list, if it is not there yet.
The fact that the city is relatively small makes it also perfect for either a daytrip from Tangier or you can also stay for a couple of nights if you want to expand the experience but in any case you should take your time to explore the small streets and have your camera always at hand, since the combination of the blue walls with a passing local can easily become one of your best shots during the trip but it can as well be gone in just a few seconds.
The following two tabs change content below.
Leonardo Regoli is a self-taught amateur photographer currently based in Ann Harbor, Michigan (USA). His main interests are travel and landscape photography.