Lofoten – A Northern Jewel for Landscape Photographers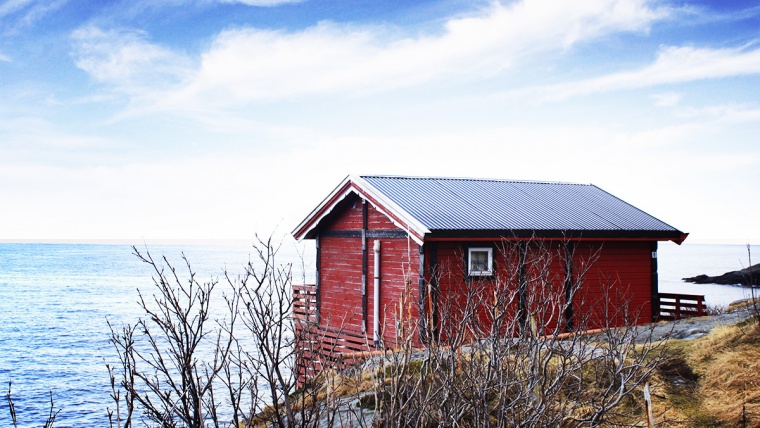 Lofoten – A Northern Jewel for Landscape Photographers
www.sleeklens.com
One of the interesting aspects of photography is that every type of subject presents different challenges and differs not only from a technical point of view, but also from the location where photographers need to look for those specific subjects.
Landscape photography is not an exception and, most of the time, is closely tied to traveling, which only adds an extra factor of enjoyment to it. Now, there are some places that are simply perfect for landscape photography, and if I had to make a list of those places, I am sure Lofoten would make quite high on that list.
In this post I want to give you an insight on what you can expect when visiting this amazing place. Since I am not intending to provide you with a travel guide, I will not go into many practical details about visiting the archipelago. Instead, I give a very general overview as well as some information on what to expect as a photographer.
Lofoten is an archipelago located within the arctic circle in northern Norway. The whole archipelago is formed by a series of small islands linked together by the E10 European road that connects mainland Norway to the islands reaching the southernmost town that has the characteristic name of Å.

Even though some buses do travel daily between the mainland and different parts of the archipelago, probably the best way to explore Lofoten is by renting a car in Narvik and going at your own pace. After all, it is not unusual to simply spot a wonderful spot while driving and it is really easy to park at one side of the road, take out your photography gear, and capture a shot that looks like taken out of a photography magazine.
While you head south, you will find yourself driving between the blue waters of the open sea, majestic mountains and small colorful villages. Also, depending on the season, you might find a dramatic landscape completely covered in snow, or a combination of green meadows and rocky mountains.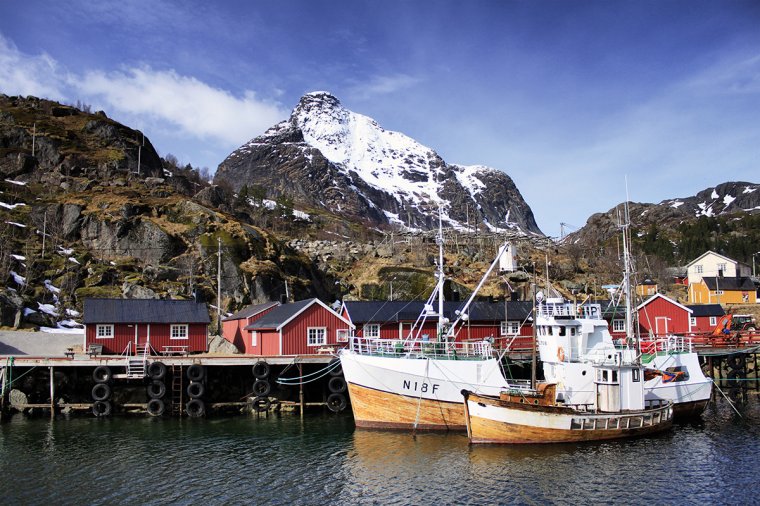 Another reason to select among the different seasons is that, being so far north, the light conditions change dramatically. While the midnight Sun is present in summer with 24 hours of daylight, in winter with some planning and a bit of luck, you might be able to experience one of the most amazing natural phenomena, the northern lights.
From one of the largest towns in the archipelago, Svolvær, it is possible to hire whale watching tours, even though this kind of activities might be easier to book in the summer months.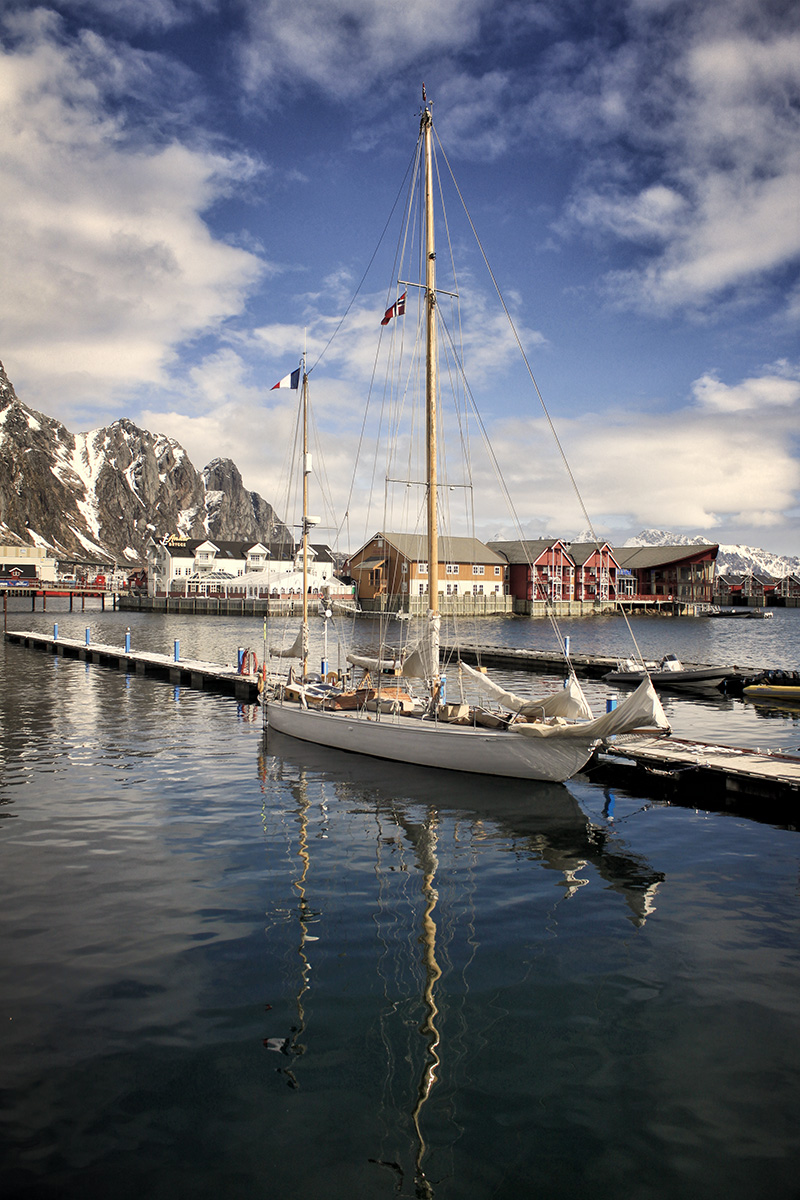 There are also countless opportunities for outdoor activities including hiking and climbing and, due to a temperature anomaly, the temperatures rarely go below -5°, which is quite remarkable given the high latitude at which the archipelago is located.
In terms of accommodation, there is a large variety of options, including normal hotels, typical fisher's cabins and even camping. In that sense, a trip to Lofoten can feel like a hybrid between a road trip and a hiking trip, making it possible to experience the outdoors and views that are usually reserved for remote locations while having the comfort of your car only a few meters away.
In addition to the fabulous landscapes, Lofoten can provide wonderful sights related to the lifestyle of its inhabitants. Being fishing the main commercial activity, it does not come as a surprise that the atmosphere of the whole archipelago is somehow influenced by this. Not only are the villages shaped around this main activity, but it is also possible to find places around the islands where racks with stockfish are lined up.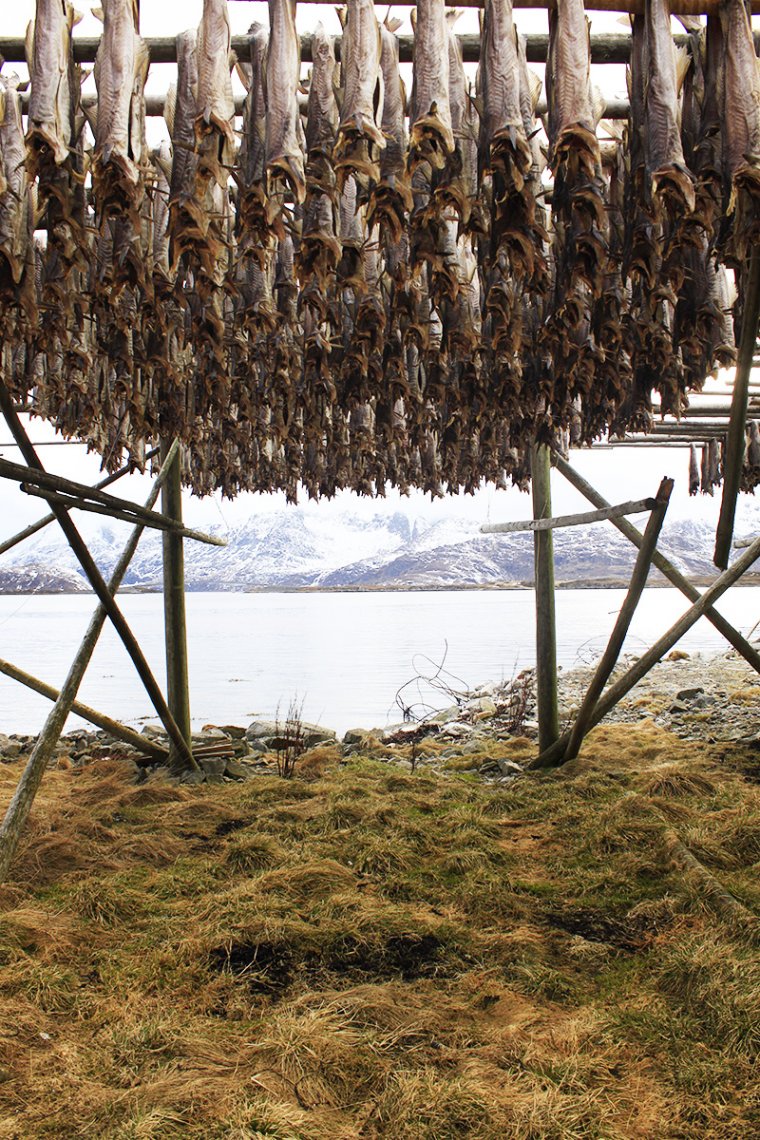 In summary, Lofoten is definitely a place to visit if one of your interests in photography is landscapes. While the weather is not particularly bad, as with any other destination, you can always encounter overcast days or rain/snow depending on the time of the year you visit the archipelago. For this reason, a good planning in advance will definitely pay off.
However, in contrast to other more common destinations, while Lofoten has seen an increase in visitors during the last years, it still is a relatively pristine destination. This means that, even though some places like Reine (a very scenic town in one of the islands, pictured in the first image of this post) have been photographed thousands of times and you can find pictures of them almost everywhere, a lot of the views are yet to be discovered, meaning that you can still go there and come back with a good amount of nice and original photos.
The following two tabs change content below.
Leonardo Regoli is a self-taught amateur photographer currently based in Ann Harbor, Michigan (USA). His main interests are travel and landscape photography.