Barcelona: Discovering Market Photography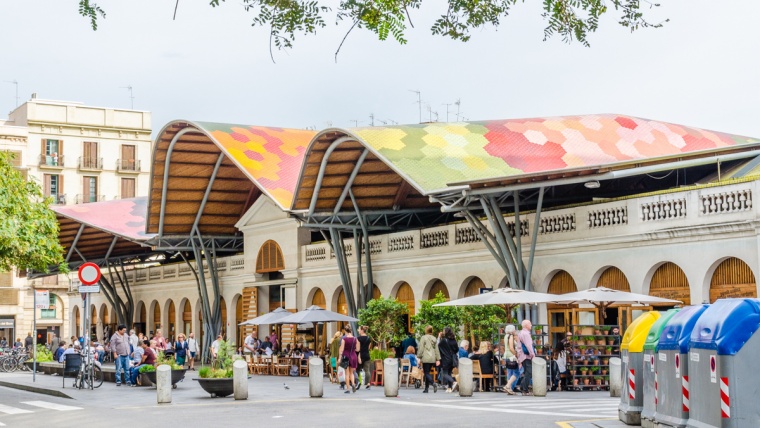 Barcelona: Discovering Market Photography
www.sleeklens.com
Barcelona, Catalonia's capital, is a wonderful city for photography. I have spent part of my life living in Barcelona suburbs and I am not tired yet of walking around in the city with my camera. There is always something that you have not visited or some event going on. I have been trying to find a sentence that summarizes the essence of Barcelona. It has been impossible. Barcelona is such a multicultural and diverse city that is hard to categorize. From the point of view of photography, all the genres can be satisfied in Catalonia's capital. If you are looking for good images of architecture, nature, street photography, food, portraits, events… you are welcome in Barcelona!! There are tons of information online about the city. I recommend you to have a look to the tourism information website. I have to admit that although I am a local, I have a look to this website from time to time to check what is going on. Another great source of information is Time Out.
I want to guide you from Barcelona as I do with friends that come to visit. I divided the information in several articles. I will take you with me to visit photogenic streets, churches, parks and other interesting spots. Today I am taking you to some of the markets in Barcelona!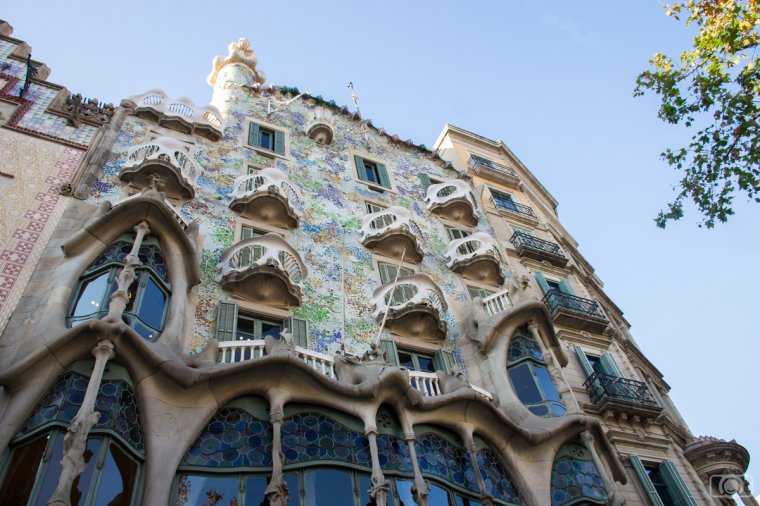 Markets: general information
The most famous market in Barcelona is the Boqueria market, that is located in the old city, specifically in the street called Ramblas. It is a beautiful market, but it is the one visited by most tourists. It can get a bit crazy some times. You should pay a visit because it is a really interesting place. But you should know that Barcelona has another 42 markets all over the city (at least one at each neighborhood). The city hall offers routes through the markets that can take you to the modernist markets, the more emblematic ones, the historical markets and also the newer. You can end up with a really nice photography collection about markets and local products. Visiting markets is also a great alternative for rainy days because the most part of them are covered. I am sharing with you today some of my favorite Barcelona markets and some tips that might be useful for you. A general advice is that you ask people from the markets before you take the photo. Some of them are pretty used to have photos taken, but I think that it is always nice to show them respect taking a bit with them before starting shooting.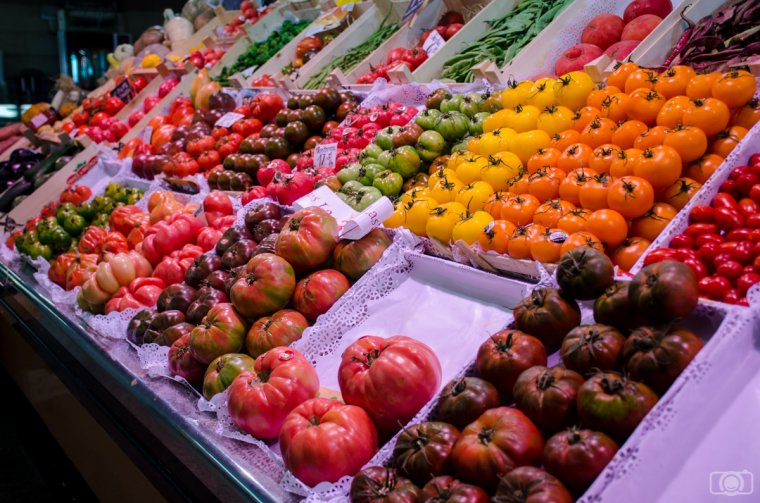 Santa Caterina Market
This is one of the most colorful markets in the city. It is in the Old City, really close to the Cathedral. The particularity of this market is that after its last renovation it keeps the old facades, but it has a new (and original) roof. This is not all. During the renovations some archaeological remains of the church of Santa Caterina were found and you can see them today in the back part of the market.
Tips: If you want to avoid tourists, go to the markets early in the morning. They open pretty early (Santa Caterina Market opens at 7:30am). The fish stores close soon, so if you go in the afternoon you might find them empty. It is also good to know that Mondays are weak days in the markets and some stores might be closed too.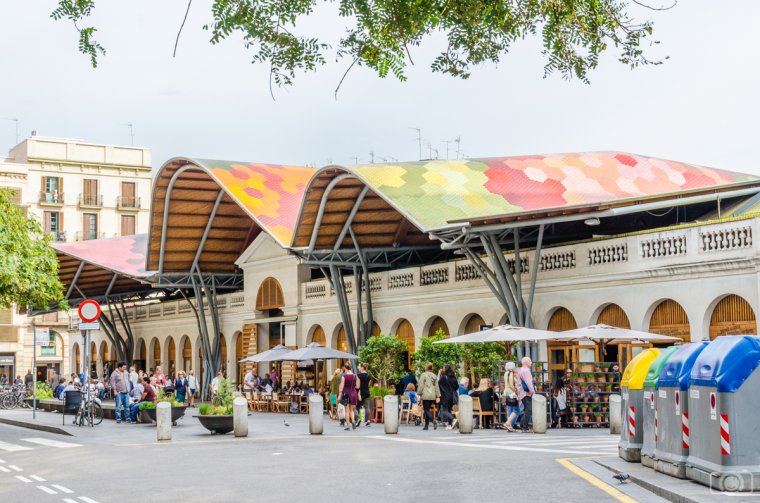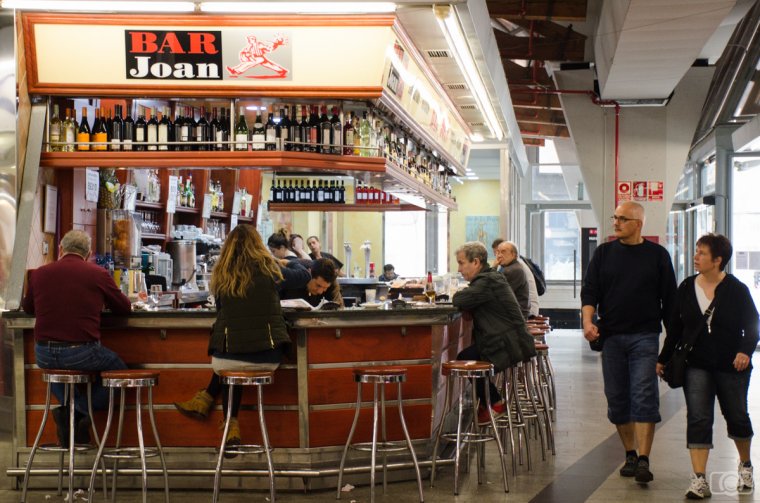 You can also take a break and have a coffee in one of the bars inside the markets. Here you can see Bar Joan in Santa Caterina Market.
Encants
Encants is not a food market, but a flea market. In fact it is the oldest one in Europe. With its 750 years of history, it has been moving through different locations in the city and since 2013 it is placed next to the National Theater (Between Meridiana Avenue and Caspe and Castillejos street). It is pretty impressive to see all the sellers under the 24 meter tall cover made with mirrors. You can have a lot of fun there taking photos playing with reflections and contrasts between new and old.
Tips: Some of the sellers don't like to have their photos taken, so be respectful. On the other side, others are really collaborative and might even pose for you.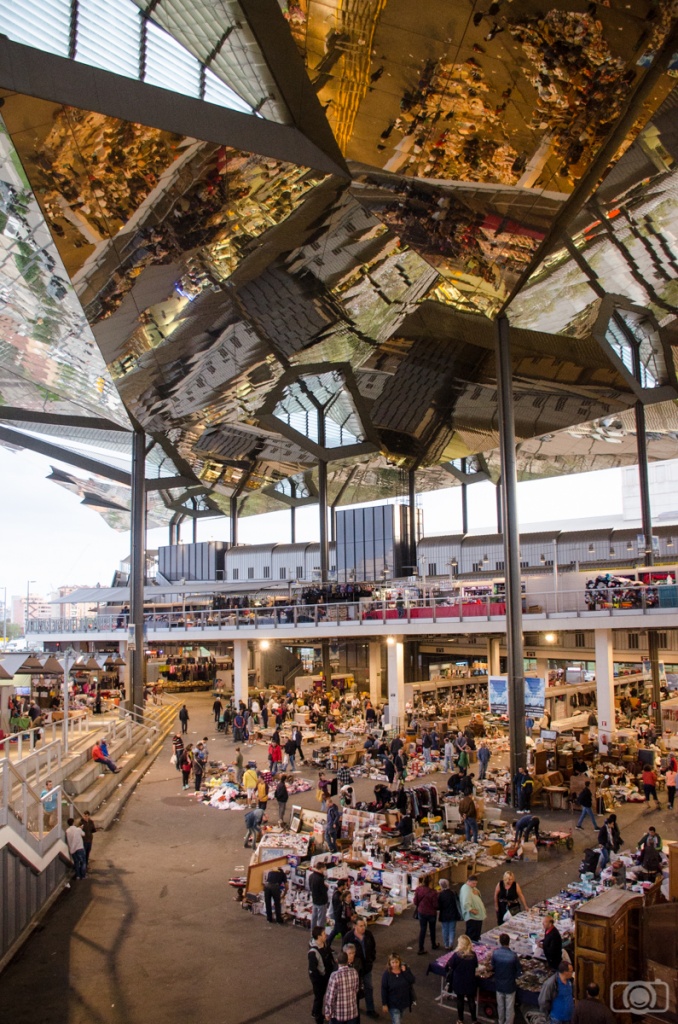 Born Market
In this market you won't be able to buy any local product because today it is in fact a cultural center. You might wonder why I included it in the list then. Because although this modernist building changed its functionality, it was the first market to be built in the city from metal and glass. But that's not all. The market was supposed to be a library these days. But in 2002, meanwhile it was been renovated, archaeological ruins were found. These ruins happened to be important for the Catalan culture because they belonged to houses from the Ribera neighborhood that were destroyed in 1714 in the War of the Spanish Succession. It was during this war that Catalonia lost the Catalan constitutions. For the historic relevance of the place, the market has become a must-visit place if you like history and take photos of ruins. The market is in the Born neighborhood. You can also take a guided tour in the ruins that is highly recommended.
Tip: This market is pretty dark, so if you want to take nice photos bring with you a tripod.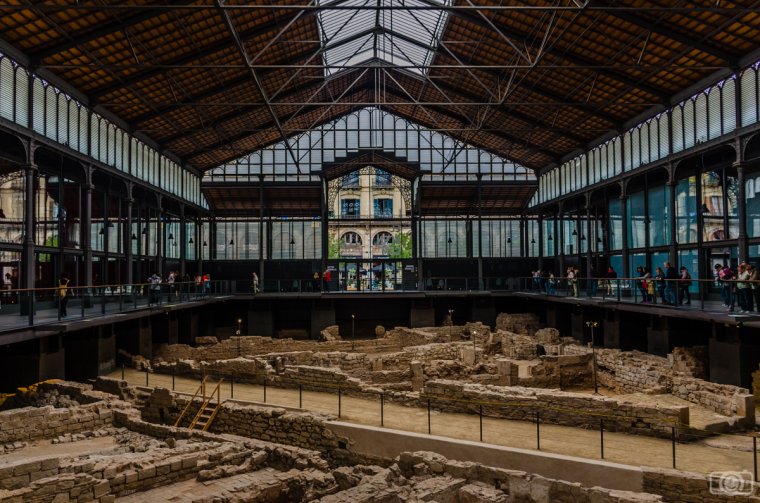 Seasonal markets
Besides the 43 markets, you can also enjoy seasonal ones that are usually placed outdoors. Check in the tourist information page if there is any seasonal market during the time of your visit. One of the most photogenic ones is the Christmas market (or Fira de Santa Llucia), that it is placed in the square of the Cathedral of Barcelona.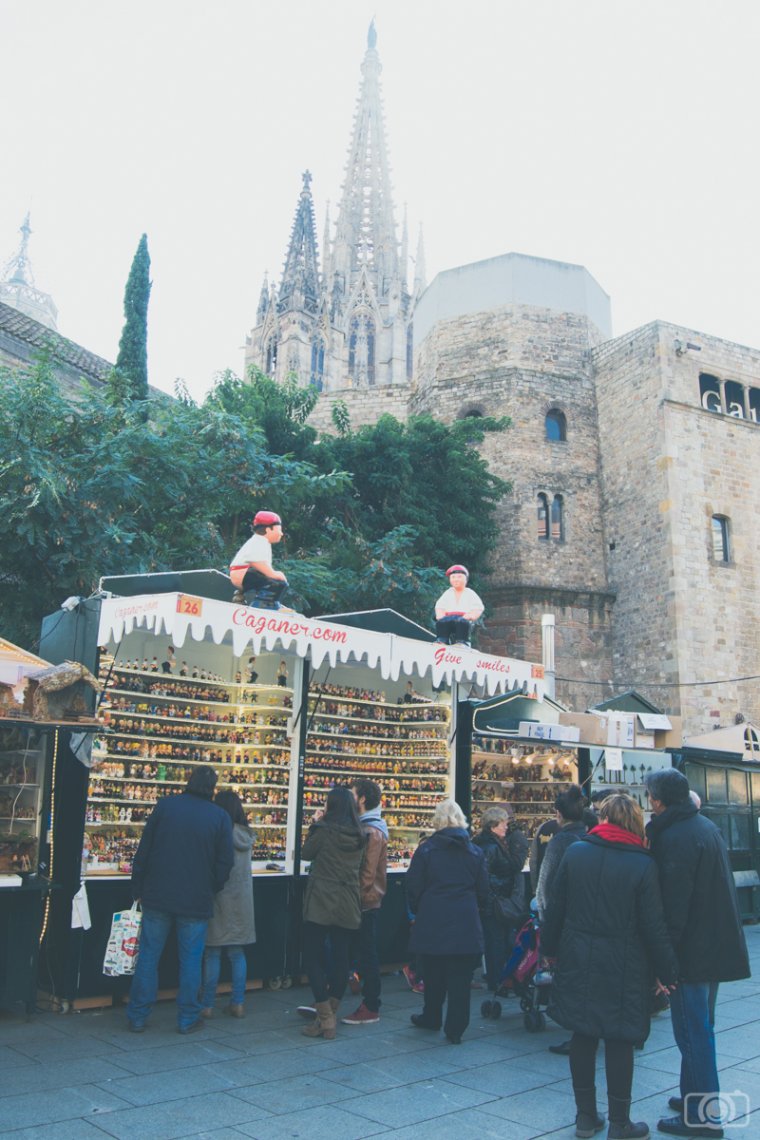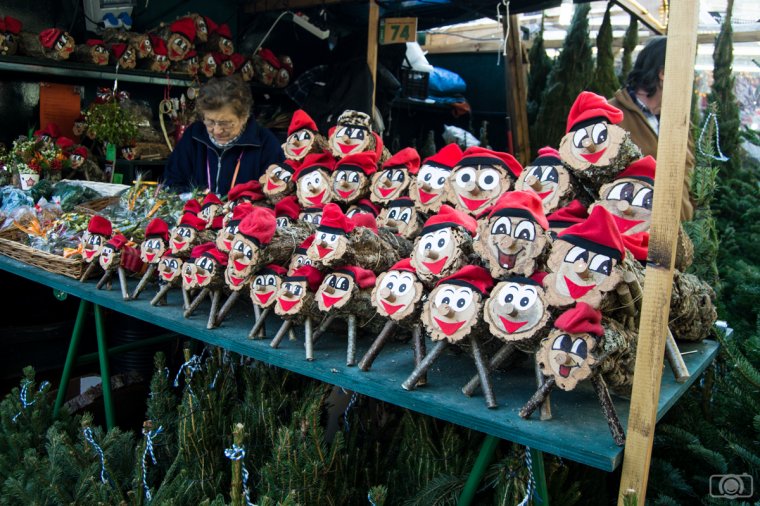 Markets in Barcelona suburbs
You can find markets in almost all the Barcelona suburbs. These markets are much less touristic, so they are a great place to take photos of the everyday life of the locals. I always recommend that you ask before taking photos from people in any market. This tip is especially important in these small markets because it is really strange to see somebody walking around with a camera. If you don't want people to get mad at you, just ask them for their permission and explain to them for what you are taking the photos. They will really appreciate it. Some interesting markets are the one in L'Hospitalet de Llobregat and the one in El Prat de Llobregat.
Tips: In these smaller markets people talking English is not so common like in the touristic ones. Peolpe is friendly, but it is good to be aware of possible communication problems you might face. If you make the effort to learn some simple sentence on Spanish or Catalan people will appreciate it. One of the useful ones is: "Hola, puedo sacar una foto de su tienda por favor?" that means "Hi, can I take a photo of your store please?"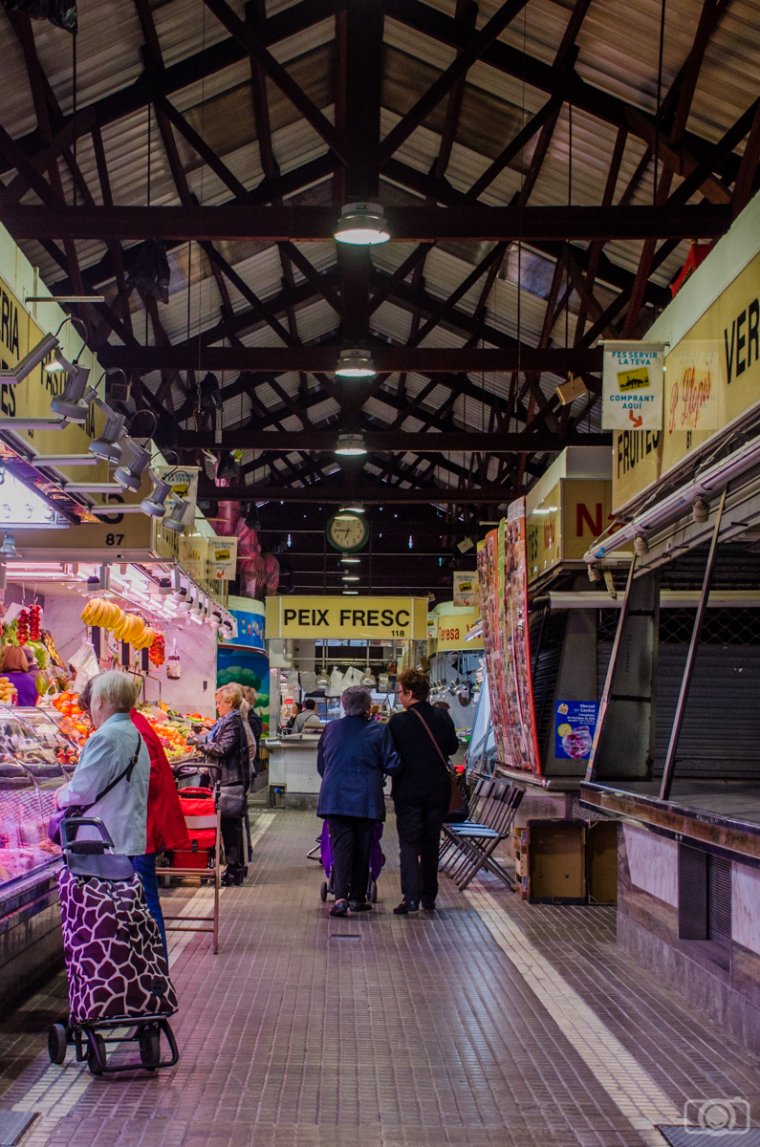 As I told you before there are many more markets you can visit. Feel free to contact me with any question about markets or local products. I will be happy to tell you everything I know about it.). I would like to thank the people from BCN QDDs for the company and historic lesson during my visit to El Born Market and my friend Juan to guide me through the Encants Market. Have a happy shooting!!!
The following two tabs change content below.
I am a biologist and a self-taught photographer based in Barcelona (Catalonia). Buddhist philosophy has a strong influence on me: I have a deep appreciation to life and I give a huge value to the little things that makes our days happier. I became a passionate about photography when I got my first camera and I understood that photography allows me to express my way of approaching life. I love learning so I am always willing to trying new things. These days I am shooting mostly nature and portraits.