How to Capture Wildlife Action Shots: From Gear to Techniques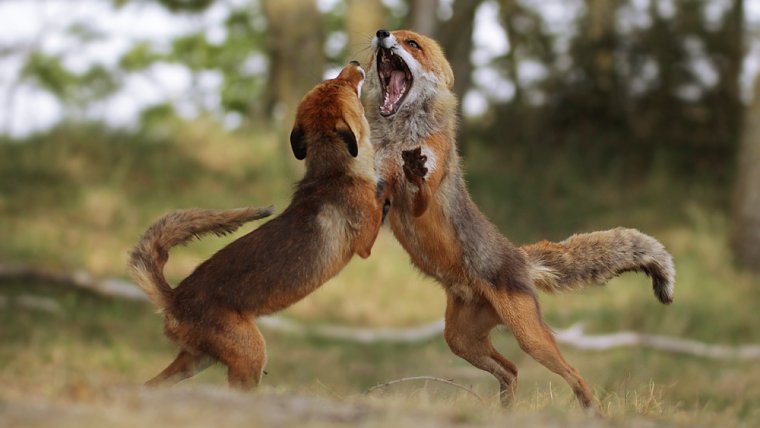 How to Capture Wildlife Action Shots: From Gear to Techniques
www.sleeklens.com
Wildlife photography is probably one of the most difficult fields in photography.
Not only do you need certain knowledge of the animal's behavior, but you also need to concentrate on getting stunning and breathtaking action shots of animals, such as fighting, jumping or running animals.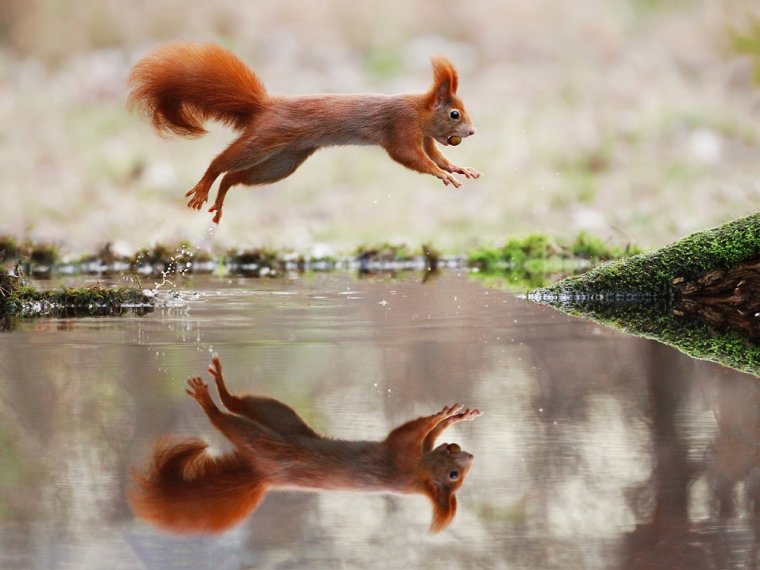 Of course an image of a fox, for example, just lying in the grass can be beautiful and certainly has its place, but obviously capturing action sceneries gives impact to your images. It will attract viewers and to be honest, most award-winning wildlife photographs are action shots. Nowadays we have the opportunity to take breathtaking action images of wild living animals because modern cameras allow us to use fast shutter speeds. Most cameras have a shutter speed of 1/4000s, so we are able to freeze a moment of action. And don't forget lenses with a fast autofocus give us the opportunity to capture wildlife sceneries which can't be seen by the naked eye. Capturing wildlife action shots can bring your photography to the next level.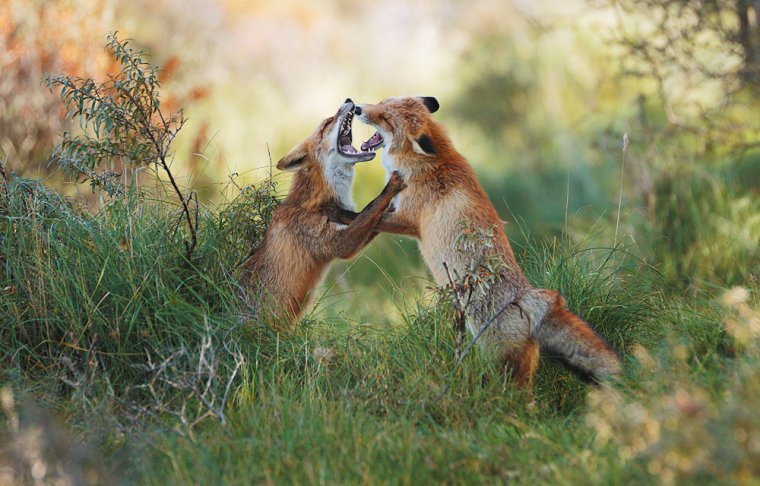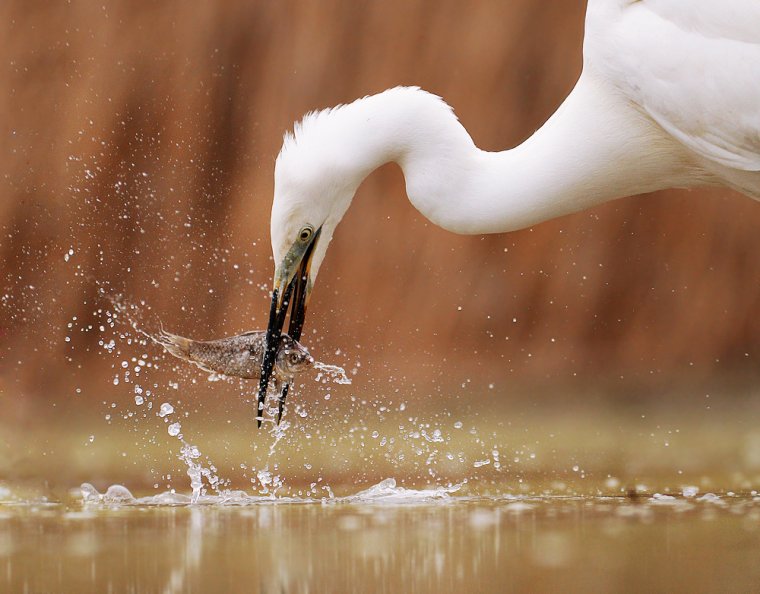 To increase your chances of capturing action shots, here are a few techniques you can use:
Use Continuous Shooting Speed
The more frames per second your camera can provide, the more sequences you will have, the better your chances of capturing interesting behavior. Some modern cameras can provide up to 12 frames per second. Canon's 1D X Mark II flagship DSLR can shoot at a staggering 16 frames per second when working in live view, and 14 fps when working with the viewfinder. The 1DX Mark II is also able to record up to 170 raw files in a single burst when using a fast memory card.
So choose a camera which can provide a high rate of frames per second to capture fast movements of animals and get out the most of an action sequence.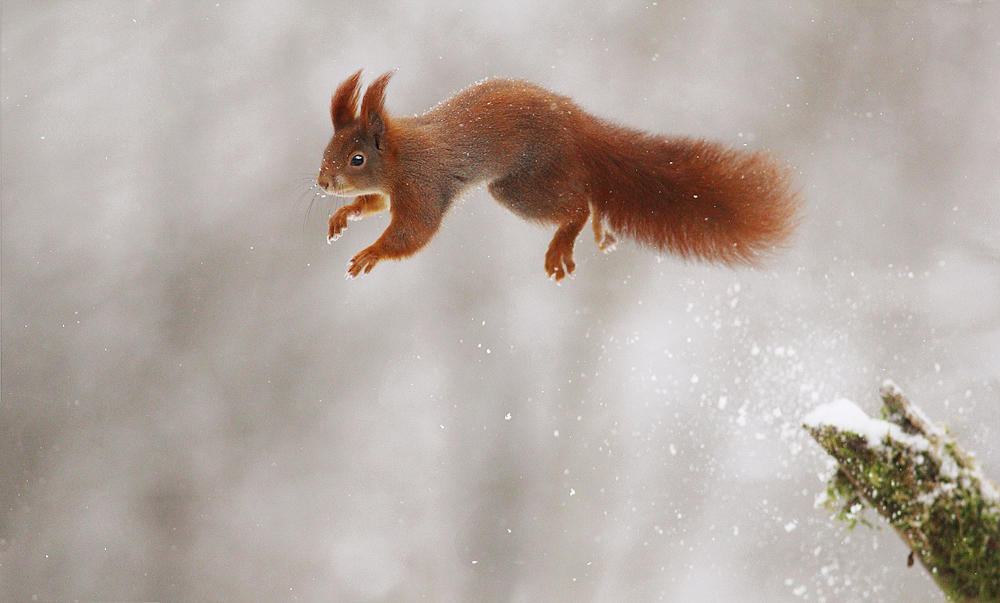 Use a Wide Aperture Lens
Many professionals use wide aperture lenses because wide aperture lenses can collect a ton of light which allow you to use faster shutter-speeds. It also helps to isolate your main subject from everything else by blurring the background to get a super soft . The only problem is that bokeh effect. Telephoto lenses with a wide aperture are pretty expensive. For example, the Canon EF 400mm f2,8 L IS II USM prime lens costs about $10,000 but compared to the super expensive wide aperture canon lenses, there are also "affordable" lenses like the Sigma 120-300mm 2.8 DG HSM OS. It has a super-fast autofocus and provides a brilliant image quality. If you choose a telephoto lens you will have more flexible because you can easily zoom in and out depending on the focal length you need. Prime lenses are less flexible but generally faster, lighter, and more compact. The Sigma 120-300mm 2.8 DG HSM OS costs about $3,000, but I personally tend to buy expensive second-hand lenses because you will save a lot of money and you will not lose much money when you resell them. So if you want to save money try to buy used lenses.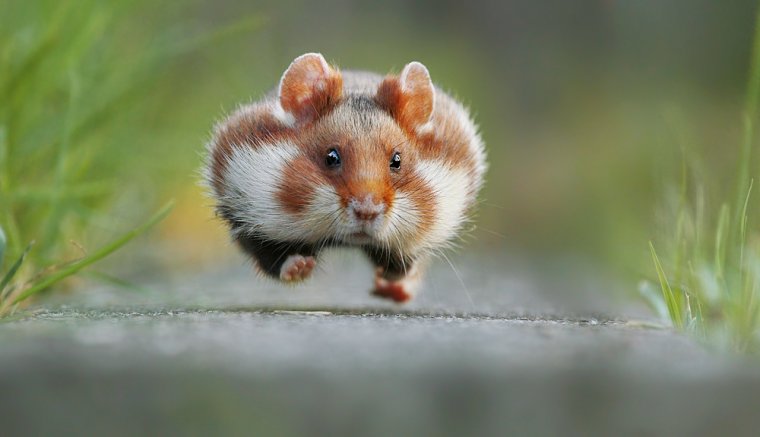 Try to set the ISO higher than you would normally do
If you have really bad lighting conditions and you are not able to use a fast shutter speed, try to set your cameras ISO higher than you normally would. We all know the higher the ISO the more noise you will have, but give it a try. You will increase your shutter speed and therefore you won't miss the chance to take a super cool action shot. By the way, the ISO noise can be easily removed in Photoshop within few steps.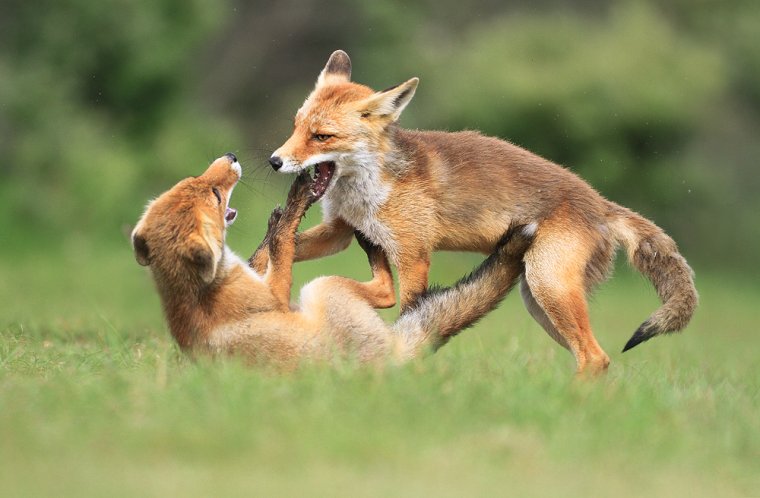 All images by Julian Rad.
The following two tabs change content below.
Julian Rad is a self-taught award-winning wildlife photographer, who was born in Vienna, Austria in 1991. When he bought his first camera at the age of 20, he found an expression for the fascination he had about nature & wildlife. He already had many publications in national and internation magazines and newspapers (New York Post, Daily Mirror, Daily Express, The Times, GEO, Digital Photographer Magazine...). He has won several photo competitions such as the comedy wildlife photography awards in 2015.