Top 8 Compact Cameras You Can Get in 2020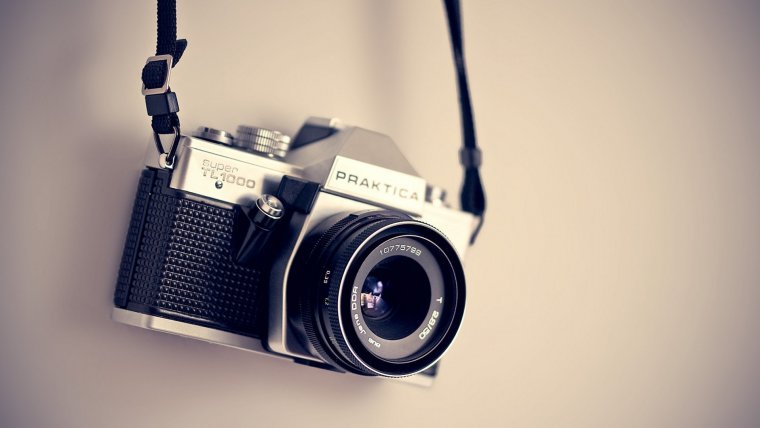 Top 8 Compact Cameras You Can Get in 2020
www.sleeklens.com
Often misjudged as gear for beginners, compact cameras still have plenty to offer these days to photographers all over the world. Why? Consider this: they are pocket sized, with a large range of features ready to help us. High-end models also feature quality lenses, thus image quality won't prove to be an inconvenience any longer.
So, I'd like to ask you: Why refrain from buying a compact camera if it's within our reach? Today I would like to share with you what I consider are the very best 8 Compact Camera models we can find in 2017 market. Let's check them out!
Anyone how knows what's trending on the camera market and is somewhat informed of what cameras attract the most attention has to be familiar with Sony's RX100 series and the things that have to offer. Well, the first item on our Top 8 list is the fifth iteration of those series, the Sony RX100 V.
Pros
Good image quality
Sharp and bright lens
Great build quality
Small size
Excellent EVF
Good screen
4K recording
Image stabilization
Wi-Fi
Very capable focusing system
24 fps burst rate
Respectable slow-motion capabilities
Cons
No touchscreen
Very little physical controls for a premium camera
No microphone or headphone jacks
Rather limited zoom range when compared to other compact cameras
No weather sealing
Below average battery life
Click to read the full Review
It's one of the smallest cameras in this article, but still powerful enough to compete with the big boys. It comes equipped with a 20 megapixel 1 inch BSI-CMOS sensor, which is coupled with the powerful Bioniz X processor and a very bright and versatile 24-70mm equivalent lens with a maximum aperture that ranges from f1.8 to f2.8. It also brings very impressive focusing capabilities for its small package thanks to its 315-point phase detect AF system. It's also no slouch when it comes to taking photos quickly, since it has the ability to shoot at a game changing burst rate of 24 fps and a maximum shutter speed of 1/32000 sec. Low light shooting also shouldn't present a big challenge thanks to the highest available ISO value of 25600, optical image stabilization, RAW support and also that bright lens it comes equipped with. The RX100 V also features a state of the art body. It's made out of aluminum, looks very sleek and is pretty light despite having so much technology built inside of it. It comes with a very capable flash unit with a range of 10.2 meters, a pair of high quality stereo microphones, micro-HDMI port which supports uncompressed 4K output, an orientation sensor and also Wi-Fi and NFC. What's also important to mention are the very good display and EVF. They are both very sharp and have good sunlight visibility. We do wish that Sony included a touchscreen, but it's a small gripe when compared with all the positive things we've said about the RX100 V. Video capabilities are also on a very high level, despite the lack of an external microphone and headphone jacks, thanks to 4K recording at a bit-rate of 100 Mbps and 1080p recording at a fast framerate of 120fps and the same 100 Mbps bit-rate.

The Sony RX100 V does have many unique features, but a lot of them are related to video recording. Aside from bringing the all-important 4K capabilities to the table, it also brings S-log2 support that will give those who want to color grade or post process their videos a lot more room when it comes to color depth and dynamic range. Focus peaking is also here to help you acquire focus more precisely and so are the zebra patterns which are a very helpful aid when it comes to determining the perfect exposure. The new phase detection AF system also helps immensely for continuous focusing during recording, something that is still an Achilles heel of many other cameras, especially the compact ones. You'll also get a lot of flexibility when shooting slow-motion video, especially with the included 960 fps mode. The new 24 fps burst mode is even more impressive when you take into account that it achieves that speed while the tracking focus is enabled and it can keep shooting for around 150 shots until the buffer needs to clear itself.
We're moving from one legendary camera series to another. This time it's the latest camera from Fuji's lineup of modern rangefinders, the X100F. Its aim is to provide you with the closest possible experience to one you would get when shooting with a manual rangefinder camera, but with a few important modern touches here and there to make it a more complete package.
Pros
Great image quality
Good lens for general purpose photography
Excellent build quality
Plenty of manual control
Capable AF System
Groundbreaking Hybrid viewfinder
Wi-Fi
Decent battery life
A respectable burst rate of 8 fps
Microphone jack
Cons
No touchscreen
No optical image stabilization
No headphone jack
No 4K recording
No weather sealing
Video quality still not up to par with a lot of the competition
Click to read the full Review
The first thing you'll notice is that it comes equipped with the relatively new 24 megapixel X-Trans CMOS sensor which is known to be very capable of producing excellent looking photos both in good and low light. On top of that sensor sits a 35mm equivalent f2 lens, which is perfect for almost any type of photography due to the generally accepted focal length and very bright aperture. The only thing lacking here is the image stabilization, which will bother those looking to record videos with this camera, but it's not a big issue when it comes to taking stills. If you're required to use higher ISO values when shooting in low light and to acquire high enough shutter speeds to get sharp photos than you'll be happy to know that you can go as high as ISO 25600 (51200 when boosted) to achieve your goals. RAW support is also included if you need to make some corrections in post processing. To ensure that you'll get enough flexibility when it comes to focusing in all the different conditions Fuji have included a Hybrid AF system that consists of 325 focus point, a very respectable number for any camera. Thanks to having an electronic shutter besides the mechanical one the X100F is also able to shoot at a very fast shutter speed of 1/32000 sec, which should really help when stopping motion produced by any type of moving subjects. The ability to shoot at a framerate of 8 fps should also help with that. One of the main selling points of the X100F has to be its body. It's built very solidly thanks to the magnesium alloy construction and each of its aspects is crafted with precision and care making it look like a very premium camera. Aside from all the useful physical controls it also features a hot-shoe, an integrated flash unit with a range of 4.6 meters at an ISO of 100, a microphone jack, micro-HDMI port and also Wi-Fi. On the back of the camera body you'll find the 3 inch TFT LCD with a resolution of 1,040,000 dots and a trademark of X100 series, the Hybrid viewfinder consisting of both the optical and the electronic viewfinder. Lastly, as expected, the X100F isn't the most capable camera out there when it comes to video recording as it doesn't support 4K recording and only gives you a 1080p 60 fps mode instead. It would be fine for a majority of people, but those planning to do any professional video work should look elsewhere.

Now, we can't move to another camera without covering the X100F's Hybrid viewfinder in more detail, so let's see what it can really do. Well, one of biggest advantages of having a viewfinder like that is to help you compose your shots more easily and also to help you with focusing manually. Aside from focusing assists like magnifying your view, you can also enable focus peaking while looking through the viewfinder, something that you won't find on many cameras these days and something that every photographer out there would certainly like to have as a feature on their camera. Another important feature worth mentioning is the ability to shoot with the optical viewfinder and see a live preview of your current exposure through a small window in the bottom right corner which represents what you would see when using the EVF. There's also the Real Time Parallax correction which works both in the OVF and EVF mode and automatically corrects the position of the shooting frame and allows for more accurate composition, something that is especially helpful when shooting close-up or macro shots.
This is the second compact camera with a 20 megapixel 1 inch sensor on our list, so it's a direct competitor to Sony's RX100 V. While you won't be able to distinguish the two very much just by comparing the image quality they produce (since they have very similar sensors), you will be on the account of their respective feature sets. So, let's see what the LX10 has to offer.
Pros
Good image quality
Very bright and flexible lens
Great build quality
Plenty of manual control and customization
Capable AF System
Decent touchscreen
Wi-Fi
4K video recording
A respectable burst rate of 10 fps
Very deep buffer size when shooting JPEGs
Cons
No viewfinder
Below average battery life
Crop factor applied to videos
No weather sealing
No headphone or microphone jacks
Rather limited zoom range when compared to other compact cameras
No advanced slow-motion capabilities
Click to read the full Review
The first thing you'll notice is that it's quite a small camera, but wrapped in a nicely built all-metal package. At 310 grams, it isn't as light as you would expect when taking in account its overall size, but on the plus side, it feels very substantial in the hand thanks to its weight. The lens that is coupled with that 1 inch sensor is a 24-72mm equivalent unit with a very good maximum aperture of f1.4 to f2.8. While you won't be getting dramatically blurred backgrounds when shooting at f1.4 like on a mirrorless camera or a DSLR, you will be able to lower your ISO value or increase your shutter speed in low light conditions, which coupled with a very well implemented optical image stabilization makes for a very flexible little camera that can easily be used in any shooting conditions. The lens itself can also focus as close as 3 cm in its dedicated macro mode, which also adds to the flexibility of the LX10. Panasonic also wanted to make sure that the focusing performance is up to the standards of a premium compact camera, so they've decided to include a 49-point contrast detect based AF system which features their trademark Depth from Defocus technology. This gives the LX10 the ability to focus fast and accurate in almost all situations, even the more demanding ones when there are fast moving subjects in your frame. This kind of a performance also goes hand in hand with the included electronic shutter and its maximum shutter speed of 1/16000 sec and also the included burst rate of 10 fps. While the RAW buffer size isn't anything to write home about (something that can be said for almost every compact camera out there), shooting in JPEG mode gives you an unlimited buffer size (as long as you have a very fast SD card that can handle the constant writing of images).

While the Panasonic LX10 doesn't feature any type of a viewfinder, it does come with a few useful tricks up its sleeve. The first one is the included touchscreen, which in addition to all the benefits that touch support brings, also comes with the ability to be tilted up to an angle of 180 degrees. The LX10 also features a decent number of physical controls and also offers a lot in terms of customization. You get both the aperture and a control ring (which can be customized to adjust things like Zoom, Exposure compensation, ISO, AF mode, Aspect ratio and so on), three physical buttons that can be customized to your liking (in addition to five virtual ones that can be activated just by tapping on the screen) and also custom shooting modes. Lastly, despite not having a headphone or a microphone jack, the Panasonic LX10 offers a lot in terms of video recording. You can either shoot 4K videos at 30 fps or 1080p videos at 60 fps or 120 fps, all of them at a very high bit-rates, which results in footage that simply looks great. You also get helpful features like focus peaking and zebra patterns, something that every videographer out there will surely appreciate. There's also the 4K Photo mode which enables you to grab an 8 megapixel image out of your 4K video, giving you effectively a burst rate of 30 fps, but of course at a reduced resolution. Lastly, there are two helpful focus modes: Post Focus and Focus Stacking, which also allow you to grab an image from your video, but with a more flexibility in terms of what's in focus.
Our third 1 inch sensor compact camera on this list comes from Canon and it's their latest offering, the G7 X Mark II. The resolution of its sensor is the same as on all the other 1 inch sensor cameras, 20 megapixels, so you should expect to see similar image quality, especially when shooting in RAW.
Pros
Good image quality
Sharp and bright lens with a decent zoom range
Great build quality
Flexible touchscreen
Excellent 1080p 60 fps video mode
Image stabilization
Wi-Fi
Very capable focusing system, even during video recording
Well-performing 8 fps burst rate with above average buffer size
Cons
No viewfinder
No 4K recording
No microphone or headphone jacks
No advanced slow-motion features
Below average battery life
No weather sealing
Click to read the full Review
The G7 X Mark II comes with a pretty sharp and flexible 24-100mm equivalent lens with a maximum aperture that ranges from f1.8 at its widest and f2.8 at the longest end. It also features a macro mode with a minimum focus distance of 5 cm, optical image stabilization and a useful control ring that can either be rotated smoothly or with defined clicks with each turn. It can also be programmed to be used as a manual focus or a zoom ring or even to adjust things like ISO, Aperture, Shutter speed and White balance. The available physical controls don't end here; the G7 X Mark II also comes with a dedicated Exposure Compensation dial as well as two customizable buttons (Ring Func and Movie Record) that can also be programmed to access many different functions. Lastly, there's the quick menu, which can hold up to 12 different functions which can easily be accessed either by physical controls or by tapping on the screen. The touchscreen itself plays a big role in camera's functionality and it perfectly complements all the available physical controls, thanks to Canon's expertise in making a user interface that's responsive and easy to navigate no matter your preferred method of operating the camera. Since the G7 X Mark II itself lacks a viewfinder, we are happy to see that the camera's usability is still pretty good even without one. Now, onto performance. You shouldn't be disappointed with the included 31-point contrast detect AF system and the way it performs. No matter what you do with the camera, you should have no problem in acquiring focus accurately and a timely manner. The 8 fps burst rate also complements this performance rather well, thanks to very good buffer depths that are easily one of the best we've seen on a compact camera of this class. Battery life could be better though, as you'll only be able to get around 265 out of the camera before your battery dies out. Other functionalities worth mentioning are the included pop-up flash unit, Wi-Fi + NFC, micro-HDMI port as well as the orientation sensor.

In the end, let's see how well the camera copes when it comes to recording videos. One slightly disappointing fact is that the G7 X Mark II doesn't support 4K recording, but that's somewhat remedied by the very good 1080p 60 fps mode. Because the camera takes a readout of the entire sensor while recording, the video quality is excellent, even in low light. The dynamic IS also does a very good job of keeping the footage as smooth as possible while you're handholding the camera. Other features that are included with the camera are focus peaking, wind filter and also an auto level feature that tries to correct your footage if it's not perfectly aligned with the horizon. If you're one of those people that need full manual control of exposure while recording, you'll be happy to know that the G7 X Mark II allows you to adjust every exposure parameter available, so you can always be sure that your videos are perfectly exposed. What's also impressive is the performance of the AF system when it comes to keeping your videos in perfect focus. You can even rely on the camera to keep track of some moving subjects if necessary, but of course, you shouldn't expect the kind of a performance you would get with a capable mirrorless camera or a DSLR.
If you're on a lookout for a great compact camera with a large sensor, but you don't want to spend too much money, then the Fujifilm X70 may be of interest to you.
Pros
Great image quality
Good quality lens with a useful focal length
Excellent build quality
An articulated touchscreen
Great number of different physical controls that can also be customized to a large extent
Wi-Fi
8 fps burst rate
Very flexible hybrid AF system
Cons
No integrated viewfinder
No 4K recording
No image stabilization
Underwhelming video quality
No microphone or headphone jacks
No weather sealing
Average battery life
Small buffer size for burst rate shooting
Click to read the full Review
Right off the bat, we can testify to its ability to provide you with photos of great quality, thanks to its 16-megapixel X-Trans CMOS II APS-C sensor and a sharply fixed 28mm equivalent Fujinon lens with a pretty bright maximum aperture of f2.8. Due to 28mm being a pretty standard focal length, you'll be able to use the X70 for all kinds of different shooting scenarios. The same lens also gives you the ability to focus as close as 10 cm, but sadly there's no image stabilization, which is something that video shooters will surely miss. Low light performance is still pretty good because of the wide aperture and the maximum ISO value of 51200, as well as the X-Trans sensor which is already very well known to be able to produce images with very little noise even at very high ISO values. While it's not the fastest AF system we've seen on a compact camera, the 77-point hybrid one included with the X70 is still pretty good, especially when it comes to making a choice between using the contrast and the phase detect focus points. This means that it's very capable of adopting to your particular needs, no matter if we're talking close-up shots or taking photos in low light. The inclusion of both the mechanical and electronic shutter also has its advantages, especially if you need to shoot at very fast shutter speeds (the fastest available is 1/32000 sec) or you need to take photos in silence. The X70 also has the ability to shoot at a burst rate of 8 fps, which is pretty respectable for an APS-C camera in its class. What doesn't impress however, is the buffer size, which sits around a maximum of 10 frames both for JPEGs and RAW files. It does seem like the camera could benefit from a more powerful processor when it comes to its shooting speed. One of the aspects in which the X70 impresses the most has to be its build quality and handling. Its body is made entirely out of metal which makes it feel really premium and durable at the same time. The overall grip is also very nice thanks to faux leather material being featured both on the front and the back of the camera. The overall weight is also kept as low as possible; an all-metal camera that weighs only 340 grams is certainly something worthy of admiration.

Now, in terms of body features, there are a few negatives to be found, but they shouldn't be deal breakers to most of the people. Having no headphone or microphone jacks is pretty standard to see on a compact camera and the lack of a built-in viewfinder can be easily remedied by purchasing the official external optical viewfinder that can be mounted on top of the camera. Not the most elegant solution around, but a solution nonetheless. What's most impressive about the X70's body is the sheer number of physical controls that are given at your disposal. Things like M/C/S dial on the front, Shutter speed and Exposure compensation dials, a dedicated control dial on the back and the ability to customize the behavior of up to 8 different buttons. This is kind of functionality is something you will rarely find on a compact camera. Then there's also the articulated touchscreen, an integrated flash unit with a range of 7.9 meters at an ISO of 1600, Wi-Fi and the micro-HDMI port. Lastly, the X70 also has the ability to record 1080p videos at 60 fps, but the quality of the recorded videos is uninspiring to say at least, something that is the case with many of Fuji's cameras that feature a Trans-X sensor, since it's well known to be optimized more for taking stills, than for video work.
The Panasonic ZS100 is the last compact camera with a 1 inch sensor that we had to put on our list and there's a very good reason for that. Like all of its competitors, it also features a 20 megapixel sensor and very similar image quality, but as is the case with all of those cameras, the feature set is the main thing that differentiates this camera from all the rest and there's one specific feature that stands out from the rest; it's lens.
Pros
Good image quality
Respectably sharp lens with a very useful zoom range
Great build quality
Lots of manual controls that also offer a lot in terms of customization
Decent touchscreen
4K recording
Image stabilization
Wi-Fi
Very capable focusing system, even during video recording
Well-performing 10 fps burst rate with above average buffer size
Decently sharp EVF
Cons
No microphone or headphone jacks
No weather sealing
No advanced slow-motion features
Average battery life
Crop factor applied to videos
Comparatively slower lens in terms of maximum aperture when compared to the competition
No articulating screen
Click to read the full Review
Panasonic has decided to go with slightly different philosophy with this camera and thus they've put a lens with a longer zoom range (but slower overall aperture) instead of the traditionally faster lens, but with more limited zoom range. We have to admit, this kind of approach makes perfect sense; having a 25-250mm equivalent lens sitting on top of a 1 inch sensor, but without almost any sacrifice to the overall size and weight of the camera is very useful indeed. Despite the slower maximum aperture (now f2.8 to f5.9), you'll still be able to get photos of good quality even when fully zoomed in and in low light because of the fairly large sensor and optical image stabilization. Continuing the list of impressive features, we reach the topic of performance. The Lumix ZS100 features a very well established 49-point contrast detect AF system with Panasonic's Depth from Defocus technology. This means that you'll able to rely on this camera to provide you with great focusing performance no matter what you do with it. The inclusion of an electronic shutter also enables you to shoot silently and at a fairly fast shutter speed of 1/16000 sec. Burst rate performance also isn't too shabby on the Lumix ZS100. At the fastest rated burst rate speed of 10 fps you can take a little more than 10 RAW files before the buffer needs to clear itself and an unlimited number of photos if you decide to shoot JPEGs instead.

Looking around the camera body also reveals a lot of interesting things and the first one has to be the build quality. The combination of metal and composite materials makes for a camera that feels solidly made, but also light enough to carry around with you at all times (which is certainly the main purpose of having a compact camera). The body itself also contains a healthy number of physical controls, including the aperture and control rings found on the lens, a top control dial and four customizable Fn buttons. In addition to the physical Fn buttons, you can also use five virtual ones which are easily accessed just by choosing them via the touchscreen or the main navigation controller. Aside from the Wi-Fi and a micro-HDMI port, the Lumix ZS100 also comes equipped with a very useful 3 inch touchscreen with a resolution of 1,040,000 dots and also an EVF with a magnification of 0.46x and a respectable resolution of 1,166,000 dots. Despite not having a microphone or a headphone jack, this really turns the camera into a very compelling package feature-wise. Lastly, we have to mention its video recording capabilities. Both the 4K support and fast 1080p 60 fps recording are provided, but sadly they are still cropped, as was the case with the LX10. Luckily, it's pretty hard to notice the difference when recording 1080p videos and you'll still end up with great looking footage no matter the resolution. Full control of exposure is also available, as are the hybrid 5-axis image stabilization, focus peaking, zebra patterns and the wind filter. You can also make use of the very useful 4K Photo mode, which lets you grab 8 megapixel photos from your 4K footage and also the Post Focus feature in which the camera racks focus during the entirety of the recording and lets you tap anywhere on the complete video to focus on that specific area and save it as a separate photo. All in all and despite the cropped videos, the ZS100 is a nice little package when it comes video making.
We've saved two of the best cameras in this article for last and one of the mysteriously named Leica Q. Anyone who doesn't know a thing about this camera will surely be curious about what's hiding behind such a simple, but effective name. We'll, we're talking about a very well thought out and nicely made full frame compact camera.
Pros
Excellent image quality
Sharp lens with useful focal length and wide aperture
Image stabilization
Very high build quality
Decent touchscreen
Excellent EVF
Wi-Fi
Good battery life
Great flash sync speed
Useful macro mode
Capable AF system
10 fps burst rate with a respectable buffer depth
Cons
No weather sealing
No headphone or microphone jacks
No 4K recording
Video quality leaves a lot to be desired
Almost no customization options given to the user
Almost no control over exposure when recording a video
The AF system can't cope with fast moving subjects
No built-in flash unit
Click to read the full Review
The Q comes equipped with a 24 megapixel sensor that also lack an AA filter. This means that it's able to produce sharp and detailed photos in all occasions and even in low light. This camera has no problem in competing with the best when it comes to noise performance, which is something that can't be said for every Leica camera out there. On top of that sensor lies a 28mm f1.7 lens with optical image stabilization. It's a great focal length for street photography and the usual shooting conditions, but not for portraits, wildlife or anything that requires a little more reach. You can also focus as close as 17 cm if you switch the lens to macro mode, which is pretty good for a 28mm lens. The lens itself is also coupled with a capable 49-point contrast detect AF system, which proved to perform very good in all kinds of different scenarios, even at macro distances, which are always challenging for any type of autofocus system. The only area in which it performed averagely is when it comes to tracking moving subjects and that's probably because of the nature of contrast detect AF systems. It will do you just fine when taking photos of people walking down the street, riding bicycles or anything similar, so it does have its uses. If you need fast shutter speeds, then you'll be able to go as high as 1/16000 sec thanks to the inclusion of an electronic shutter, but you'll need to be careful not to create the rolling shutter effect that can be seen in your photos when you're using the electronic shutter. When it comes to burst rate shooting, you'll get two modes (10 fps for Single AF and around 4.5 fps for Continuous). At 10 fps, you can expect to shoot around 18 JPEGs and an infinite number of them at 4.5 fps, which is a respectable performance for this type of camera.

Now, we know that many of you will be curious to know if the Leica Q really does feel like a Leica camera in regard to its build quality and body features. Well, yes, it certainly does. You get a camera body that's entirely made out of magnesium alloy and weighs a hefty 640 grams. This makes it the heaviest camera on our list, but at the same time one that feels the most durable and it's up to you to decide if you're ready to sacrifice some portability to gain such a well-built piece of gear. The Q isn't the most customizable camera out there and may not feature the amount of manual control you would expect for its asking price, but it does feel pretty comfortable to use thanks to a combination of well-placed buttons and dials and a touchscreen unit that really helps with things like Touch AF and adjusting different settings. Then there's the included EVF. It has to be one of the best electronic viewfinders we've ever seen on a camera. It's extremely sharp thanks to the resolution of 3,680,000 dots, very bright, lag free and also fairly large. A unit that's a pleasure to use, for sure. The Q may not have an integrated flash unit, but you can connect an external one via its hotshoe and enjoy a very good flash sync speed of 1/500 sec. Lastly, let's talk video recording. Well, in general, it's one of camera's weaker points. You do get 1080p 60 fps recording and some useful features like focus peaking, but there's no 4K support, no manual control over exposure while recording and also no microphone or headphone jacks. The video footage itself also looks rather soft for a full frame camera with such a high-quality lens and sensor combination, so it's obvious that the company's priorities lied in creating a great still shooting experience instead.
As we've reached the end of our list of best compact cameras for 2017, it's time to talk about the most exciting one, the Sony RX1R II. When it comes to the number of features that Sony have managed to cram into its body, this camera is somewhat of an engineering marvel. If you take a quick glance at its specs list, the thing that stands out the most has to be its sensor. It's the same 42 megapixel BSI CMOS full frame sensor found in the Sony A7R II, one of company's best mirrorless cameras to this date.
Pros
Excellent image quality
Sharp and bright lens
Great build quality
Plenty of physical controls available
Decent amount of available customization
Great screen and EVF combination
Microphone jack
Wi-Fi
NFC
High quality 1080p video mode
Decent slow-motion capabilities
Very effective SteadyShot video stabilization
Very capable 399-point AF system that also works great for video recording
Flash sync speed of 1/2000 sec
Cons
No touchscreen
No weather sealing
No optical image stabilization
No headphone jack
No built-in flash unit
No 4K recording
Underwhelming battery life
Fastest shutter speed limited to 1/4000 sec
Click to read the full Review
Besides being able to produce a large amount of detail thanks to its high resolution and the lack of an AA filter, it's dynamic range and noise performance are also one of the best on the entire camera market and having such a powerful sensor in a camera that you can easily carry with you all of the time will certainly be of interest to many photographers. To make sure that the sensor has enough room to shine, the 35mm f2 lens on top of it was especially designed to maximize its potential and provide you with sharp photos all of the time, even wide open. This lens and sensor combination does have one flaw to them and that is the lack of image stabilization, which was probably very hard to implement because of the space constraints and the fact that we're still talking about a compact camera, rather than a mirrorless one or even a DSLR. Luckily, the RX1R II can shoot at an ISO values as high as 102400, which should give you plenty of flexibility when taking photos in low light. The camera is no slouch when it comes to focusing either. Thanks to the 399-point phase detect AF system, the performance is great even in those challenging conditions when the camera needs to keep its focus locked on fast moving subjects. It's very rare to find a compact camera that does so well in terms of focusing, so it's certainly one of the biggest selling points of the RX1R II. The available burst rate of 5 fps is also very respectable when you take into account the size of the files the camera has to work with. Buffer size is also decent and you can take around 10 RAW files or 25 JPEGs before it needs to clear itself. The fastest shutter that the camera can shoot at is 1/4000 sec, which is nothing to write home about and we do wish that Sony have included the option to shoot at 1/8000 sec. On the flip side, you get a flash sync speed of 1/2000 sec (despite the camera not having an integrated flash unit), which is truly incredible to see on any camera, let alone a compact one.

Now, let's get to the topic of the camera body. Thanks to the magnesium alloy construction it's build quality is high and the camera itself is quite comfortable to hold because of the nicely textured front grip and the thumb rest on its back. The weight of 507 grams is on the heavier side for a compact camera, but considering the fact that we're talking about a device with a full frame sensor it's not bad at all. Control-wise you get both the manual focus and aperture rings, Exposure compensation, back control and S/C/DMF/MF dials as well as the main control wheel that can be used both for navigating around the user interface and to adjust exposure. We do wish that Sony would go with the times and include a touchscreen on a camera like this, which would be very useful to have when you consider the fact that the company still hasn't mastered the art of creating the perfect user interface. Luckily, the screen itself is very sharp thanks to its resolution of 1,228,800 dots and also has the ability to adjust its position. The included EVF unit is also nothing short of excellent. It has a resolution of 2,359,296 dots, a 100% coverage and a magnification of 0.74x. The RX1R II also doesn't disappoint in terms of the available customization options. You can change the behavior of both the included custom buttons as well as the four directional ones located on the navigation wheel, the center button, AEL button and the back-control wheel. Despite not having the ability to shoot 4K videos (which is probably due to heat constraints), the RX1R II is still a very capable video shooter. You get the ability to record 1080p footage at 60 fps and a very high bit-rate of 50 Mbps. This means that you'll be able to record great looking videos with little to no compression artifacts and also with very little noise thanks to the capable full frame sensor. The RX1R II is also the only camera on our list that features a microphone jack, but is able to record footage of such a high quality, something that every videographer out there will surely appreciate. You can also record videos at 720p resolution and at 120 fps, which opens up some possibilities of creating decent looking slow-motion footage. While the camera itself doesn't have optical image stabilization, the digital SteadyShot stabilization does a pretty decent job of stabilizing your videos, albeit at the cost of slight narrower field of view. The AF in video also works pretty well, even in the case of tracking people's faces or moving subjects in general. The last important features worth mentioning are the focus peaking and zebra patterns, which round up the camera's video recording capabilities rather nicely.
Selection Criteria
There are a lot of important factors to consider when complaining a list like this one and picking the best cameras out of the bunch isn't always an easy thing to do. The first thing we had to do is to figure out the most logical way to separate each camera into a set number of points that perfectly describe its feature set and overall capabilities. After a long thought process, we decided on a list of nine most important factors that will allow us to easily differentiate one camera from another and let you choose the best one for you with more ease. Let us examine each of those in more detail, so you can get a better understanding of how we decided what cameras deserve to be on this list.
Design – While it may sound like something that is purely subjective and only relates to how good are the looks of a particular camera, it is also something that relates to how its built and is it comfortable to use. It's important to find a camera which has the right balance between an attractive design and comfort, but since your camera is primarily a tool for taking photos and videos we will always favor functionality over good looks in our reviews.
Price/Product rate – It's true that there is a number of professional users out there who aren't worrying too much about the asking price for their cameras because they need the best of the best for their work and can't satisfy with anything less. Most of the users, however, are always on a look out for a product with a great price to features ratio and we will gladly help them in making the right decision. When choosing a camera to feature on a particular list, we are always looking for a product that offers enough compelling features no matter its price point, so the end user ultimately feels happy about their purchase and that they are sure that their hard-earned money was well spent.
Weight – While it's not the most important factor when choosing a new camera, it certainly is when you're buying one that you're planning to carry with you often or if you're, for example, travelling a lot and you don't want to be burdened by the weight of your camera too much and enjoy your trip instead. This is especially important in the case of a compact and mirrorless camera, where portability is one of their main selling points. You also need to take into account the build quality, which will also add some grams to the total weight of the camera. So, you'll need to decide if you want a camera that's lighter and easier to work with or you want a more durable and substantial camera that will be slightly less portable.
Waterproof capabilities – Protection from the elements may not be the first thing on someone's mind when buying a device with electronics inside of it, but many advanced and professional users who are always shooting in different weather conditions find this an important factor when buying a new camera. To keep things in the right perspective, we usually won't judge an entry-level or even a mid-range camera on the account of its water or dust proof capabilities, but we certainly will for a more expensive one where it's expected that it has enough protection to be able to withstand any shooting scenario you throw at it and work its magic any time of the day.
Grip – One of the most important things to consider about your new potential purchase. It's of utmost importance that the camera is designed in a way that it fits comfortably and securely in your hand without any chance of being dropped while you're shooting with it or simply holding it while walking or taking a look at the scenery. This is where some manufacturers drop the ball when designing a camera with
all metal or all plastic construction, but without the necessary parts that provide a good grip like some rubber or faux leather accents on the front and the back of the camera. What's also important, especially with larger cameras, is that it has a deep enough grip on its front and the one that allows for your fingers to comfortably wrap around it and allow you to hold your camera with confidence and without the fear of dropping it.
Image quality – This is possibly one of the main reasons to why someone decides to buy a dedicated camera. While there are many other benefits to buying a camera, as stated on this list of different metrics, image quality may be the one that takes the cake. It's true that our smartphones have become very capable in taking decent looking photos and videos, but a lot of them still haven't come close to most compact cameras in terms of image quality, let alone more advanced ones. So, there's a big chance that you're looking into buying a dedicated camera to get even better quality photos or videos and you'll want to know how capable each model of camera is in this regard. When examining image quality of a particular camera we are always taking into account things like sharpness, color balance, noise performance, dynamic range, JPEG algorithms, lens quality and sometimes even of features that allow you to tinker with the look of your photos directly from the camera itself like different filers and picture styles. You can rest assured that you'll easily be able to pick a camera from our list if image quality is one of your most important factors when buying a new camera.
Adaptability – The importance of adaptability varies from one type of camera to another and so does its importance as a factor to take into account when purchasing a new camera. So, it depends if you're buying, for example, a compact camera which usually isn't very expandable and are made to work out of the box and with almost no input from the users aside from using the camera. On the other hand, mirrorless cameras and DSLRs are a completely different story. It's important that they don't come with proprietary, but with universally compatible connectors for accessories like flashes, microphones, headphones or memory cards, so a lot of choices can be given to users in choosing the right one for them. Even more important is the choice of lenses that are given at your disposal. While most of the camera manufacturers offer a decent selection of first-party lenses, some of them don't offer much in terms of alternatives coming from third-party companies. We will certainly take something like into account when choosing the right camera for you and make sure you'll cover as much as possible in this regard.
Ease of use – Making an intuitive user interface that's easy to navigate and a control layout that won't require you to relearn everything you already know about using a camera should be a top priority for every camera manufacturer out there; yet, it isn't. For this reason, we will always carefully examine each and every camera and make sure that using it won't become a chore no matter if you're a beginner or an advanced user. We will also see how much the camera offers in terms of customization and how well it can adapt to your certain needs. This is especially important for mid-range cameras and above, where having a lot of programmable controls and different quick menus is always a desirable thing to have. If we're talking about a beginner's camera, we will make sure it has enough modes and features that will help you learn your way around photography and figure out how a particular camera works. No matter the camera type, this is certainly one of the most important things to look for and we've certainly got you covered.
Availability – Since we are always dealing with products that come from very respectable and globally familiar brands, availability often isn't a big issue, except in the case where the camera becomes outdated and it stops being manufactured. When that happens, we'll make sure to update our articles to bring you the newest models possible, so this potential problem can be avoided in its entirety. Other than that, all of our cameras can easily be purchased online and so can every important piece of gear that they can be equipped with.
FAQs
I need a small compact camera that can easily fit into my pocket, but I also want it to be a decent performer in all of its aspects. What is your recommendation?
You should look no further than the Sony Cyber-shot RX100 V. It's one of the best cameras of its type money can buy and it offers everything from good image quality, a well-built body with smooth and stylish design, the ability to record 4K videos, one of the most impressive burst rates ever found on a compact camera and a very capable autofocus system. It's a well-rounded camera through and through and you certainly can't go wrong with it if you're looking for a capable piece of gear that's also easy to use.
I'm a street photographer and I need a camera that's specially tailored to my needs. I want it to have good image quality, a capable AF system and a boy that's well-made and comfortable to hold. Which camera should I get?
The Fujifilm X100F should certainly be your first choice. If you're all about taking stills and you need a tool that you can rely on, then you should be really happy if you choose this camera. You'll get a capable APS-C sensor that has great dynamic range and noise performance, a rangefinder body that perfectly combines modern and retro features, a one of a kind hybrid viewfinder that will enable you to perfectly frame your photos in every situation and also easily achieve critical focus in those situations where manual focus is the preferred choice.
I want a compact camera with a 1-inch sensor, but since I'm used to taking photos and shooting videos with my smartphone I would very much like to buy one with a touchscreen, so I don't have to learn about manual controls right away and use the camera as I would use my smartphone. Which camera on your list fits that description the most?
You should take a serious look at the Panasonic Lumix DMC-LX10. It offers a capable 20-megapixel sensor, very bright lens with a maximum aperture of f1.4, the renowned Depth from Defocus AF system, an unlimited buffer size when shooting JPEGs at a burst rate of 10 fps, an articulated touchscreen and lastly, 4K video recording. It's certainly a camera that sits right at the top of all the compact cameras that are available on the market.
Can you recommend me a portable camera that has very good video and image quality, but is also built well and has a lens with a decent zoom range. I don't need things like the viewfinder or 4K recording. Which one should I get?
The Canon PowerShot G7 X Mark II sounds like the perfect camera to fit your needs. In addition to the familiar 20 megapixel 1 inch sensor you'll get a very flexible lens that can zoom as far as 100mm, many options in terms of physical controls, decent amount of customization, one of the best user interfaces to be found on a compact camera, a very useful 8 fps burst rate, as well as excellent 1080p 60 fps mode that easily makes up for the lack of 4K recording. Thus, Canon PowerShot G7X Mark II is the best portable camera that has the qualities you are looking for.
I want to get a camera with an APS-C sensor that doesn't cost much money, but I don't want to invest in a mirrorless camera or a DSLR and I don't want to bother with changing lenses. Is there a camera on this list that will satisfy my needs?
The Fujifilm X70 will be the perfect camera for the job. It features the familiar and very capable 16 megapixel APS-C X-Trans sensor, a wide-angle 28mm lens, a very good 77-point hybrid AF system that will serve you well in all kinds of different shooting situations, an electronic shutter with a fast maximum shutter speed of 1/32000, the ability to connect an external optical viewfinder if you're not satisfied with only using the screen on the back of the camera and lastly, excellent camera body that's made entirely out of metal and offers an unparalleled amount of customization and many ways of controlling the camera via the physical buttons.
I really like the benefits of having a compact camera with a 1-inch sensor, but I've noticed that most of them have very limited zoom capabilities. Is there one that can zoom further than 100mm, but without it having too much impact on its size and portability?
The Panasonic Lumix DMC-ZS100 is certainly a hard camera to beat when it comes to your specific needs. Its main selling point has to be its lens, which offers a 25-250mm zoom range, which is something you'll rarely see on a compact camera withahe 1-inch sized sensor and a very portable body. It's also equipped with optical image stabilization and perfectly complements the included 20-megapixel sensor. Other important features found on the ZS100 are the 49-point Depth from Defocus AF system, an electronic shutter with a shutter speed of 1/16000 sec, an unlimited buffer for JPEG files during the entirety of the included burst rate of 10 fps, both the touchscreen and the EVF and to top it all off, 4K recording support and hybrid 5-axis image stabilization that does a fine job of keeping the recorded videos as smooth as possible.
I've heard a lot of things about Leica cameras and despite being attracted to what they have to offer their price was always something that drove me away from buying one. Is there any flagship Leica camera out there that has somewhat of a reasonable cost, but with most of the features you would expect to find on such a camera?
Well, the Leica Q is certainly the camera that offers the best balance of features and price among all of the company's line up (if you're looking for a professional and premium camera that is). It has that distinctive Leica feel and excellent build quality, the ability to provide you with punchy and great-looking images in all shooting conditions, one of the best electronic viewfinders on the market, a user interface that is intuitive and simple to use, a capable AF system, as well as the very sharp 28mm lens with a bright aperture of f1.7. If you're mainly interested in taking photos and recording videos isn't your main priority and if you want a durable high-class camera that will serve you well for many years to come than getting the Leica Q is really a no brainer (if you have the necessary budget to afford it). It may not feel like the best deal out there when compared to its competitors, but you can't deny the fact that in a lot of ways it feels like a camera in a class of its own and it's certainly hard to put a price on that.
What's the best compact camera out there? My type of work requires the best image quality possible and the price is not an issue. I need a camera that will give me excellent images no matter what I shoot with it.
If your priority when buying a new compact camera lies in having as many useful features as possible, then Sony RX1R II is the right piece of gear for you. In the realm of compact cameras and image quality-wise, it's impossible to match its 42-megapixel sensor and 35mm lens combination. You're really getting an extremely capable camera in this regard, no matter if sharpness, dynamic range or noise performance are important to you; the RX1R covers all of those areas perfectly well. But luckily, the impressive features don't end here. The build quality is top notch, the 399-point phase detect AF system is able to adapt to every shooting situation and provide you with a very consistent performance, the 5 fps burst rate offers a pretty respectable experience, both the screen and the included EVF are very sharp and make the camera a pleasure to shoot with, the 1080p 60 fps video mode produces footage of excellent quality and of very high bitrate and the digital SteadyShot stabilization really helps to keep your videos very stable. If you're looking for an ultimate shooting experience from a compact camera, there's really no better choice than the Sony RX1R II.
The following two tabs change content below.
An amateur photographer, songwriter, musician, computer and technology geek and an occasional comedian, I'm a little bit of everything. I always aim to pursue things I'm passonate about and try to look on the positive side of things whenever I can. My mission is to wrap my articles in that aura of positive energy and keep a healthy balance between being serious about my work and spicing things up with a little fun now and than. After all, life's a game and there's always a different way to play it.