Sony Cyber-shot RX10 III: A Complete Review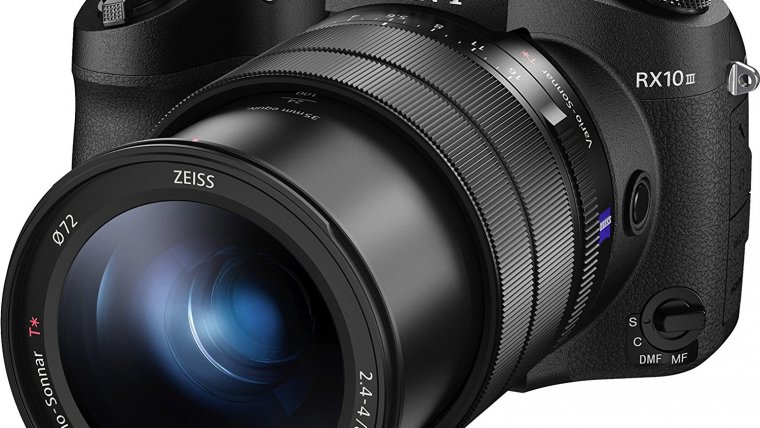 Sony Cyber-shot RX10 III: A Complete Review
www.sleeklens.com
Did you ever wish you had a perfect camera that does everything right? Maybe you've had enough of lugging around many different lenses to cover all your needs and you just want one good camera to carry around that can adapt to almost any situation. Do you care about video quality and features on a camera, but still don't want to fiddle around with lenses? Well, the Sony Cyber-shot RX10 III could be the answer for you.
It promises to do all those things and do them good, at least it has the price point and impressive specification list to indicate that. Since we are talking about a familiar and reliable brand, this might as well be true, but we still need to take everything with a pinch of salt and run it through its paces just like any other camera. So, lay or sit in your most comfortable position, take a deep breath and follow us in this interesting quest in search for a perfect all-in-one camera.
We believe that every photographer dreamed of a camera like this at one point in their career, so this should be an interesting read for every photographer out there who that wished for a camera like this to make their lives a little easier.
Let's see what this camera is really about and if its specifications are indeed as impressive as is expected. It's equipped with a very familiar 20 megapixel stacked 1-inch BSI-CMOS sensor made in-house by Sony themselves so we should expect some good image quality out of it. The lens on top of it also sounds very capable bearing a Zeiss branding and a focal length between 24 and 600 mm. That is impressive focal length indeed for a camera with a large 1-inch sensor.
Pros
Built-in WiFi
NFC Connectivity
Image Stabilization
Articulating Screen
1080p Video Resolution
Electronic Built-in Viewfinder
Manual Focusing
Manual Exposure
RAW Shooting
Face Detection Focusing
Cons
No Touch Screen
No Environmental Sealing
Poor Optical Zoom
Click to read the full Review
Its maximum aperture is also respectable at f2.4 at its widest and f4 at the longest end and is also optically stabilized. It can also focus as close as 3 cm when used in macro mode and a respectable 72 cm when used at 600 mm outside the dedicated
macro mode
. So far, so good. When it comes to framing and shooting your videos and photos, the RX10 III is also well equipped here.
The tiltable screen on the back has a size of 3 inches and a high resolution of 1,228,800 dots but unfortunately it's not a touchscreen. Since Sony seems to market this camera as a tool that should appeal the same to photographers and videographers, it's very strange that they decided to leave out the touchscreen considering how much it helps when recording video and using the touch AF. At least the electronic viewfinder bears no compromise. It's very large at a magnification of 0.7x and also very sharp with a resolution of 2,359,296 dots. When it comes to controlling your exposure, you should have no problems with a maximum shutter speed of 1/32000 when the electronic shutter is used and an ISO range of 100-12800 (expanded to 64-25600).
There's also a built-in flash unit with a maximum range of 10.8 meters when Auto ISO is used. It also feels like a speed demon with a maximum burst rate of 14 fps. When it comes to video, as expected, you get 4K video recording and a plethora of different slow motion options, together with stereo sound recording and a microphone jack as well. There's also a headphone jack for precise audio monitoring. To round things up you also get Wi-Fi+NFC, micro-HDMI port, and an orientation sensor to level up your shots with the horizon more easily.
Body and handling
Although the RX10 III sports a sensor that's found in many compact cameras, it's not a compact camera. Size-wise, it feels just like a traditional DSLR with a long zoom lens on it. It weighs just over a kilogram, mostly due to the long and bright lens that required the body of the camera to be large enough to ensure there are no weight balance problems. Add to that a body that is made out of magnesium alloy and you get a real beast of a camera. Fortunately, it is still a pleasure to shoot with because of how well it's designed and the grip being deep enough.
One noticeable improvement over its predecessor is the additional ring on the lens which can be reassigned to do other things than then being a zoom ring by default. That means that the lens now has three rings when you count in the manual focus and the aperture rings that were carried from the RX10 II.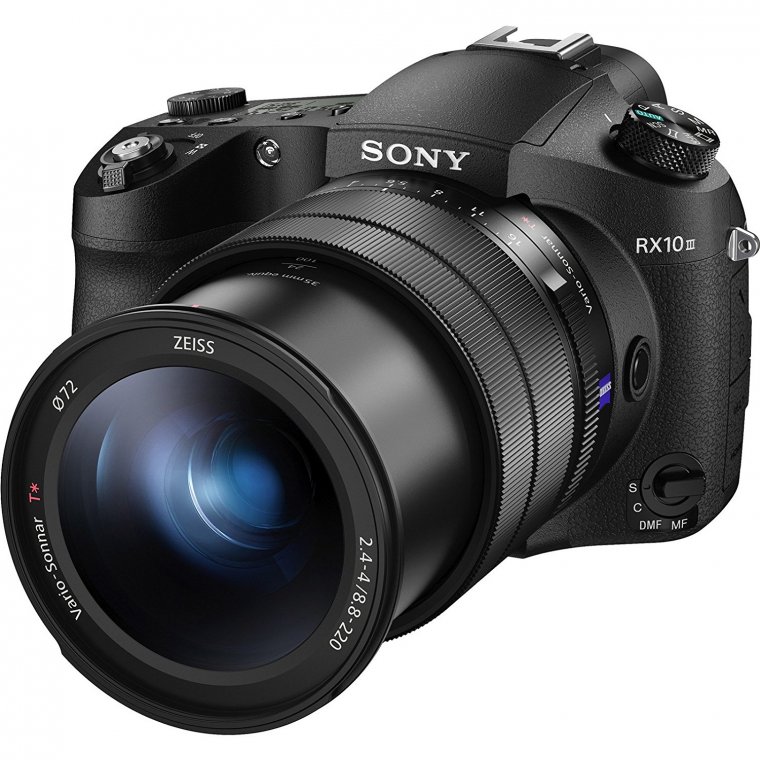 Other improvements include the new pop-up flash that sits higher than the one on the previous model to compensate for the longer lens and the zoom assist feature that helps you frame your subjects more precisely when you want to take a shot at the longer end of the zoom range by showing you the wider area of the frame and letting you more easily readjust your composition if necessary before the camera zooms in and takes the shot – one thing we wish Sony improved is their user interface.
It's self-explanatory when it comes to adjusting basic settings, but a lot of the most advanced ones, especially settings related to video, are buried within a lot of different and sometimes illogical menus. Spending enough time with the camera, you can learn where most of these are but it still complicates things where it shouldn't. At least there's a custom Fn menu that lets you assign some of those functions to it, but some you still can't. While this is an advanced camera with a lot of different options that will appear to the more advanced photographers out there, it still doesn't mean that it can't be user-friendly. We hope that Sony is aware of this and that they'll redesign the user interface on the next iteration of the RX10 series.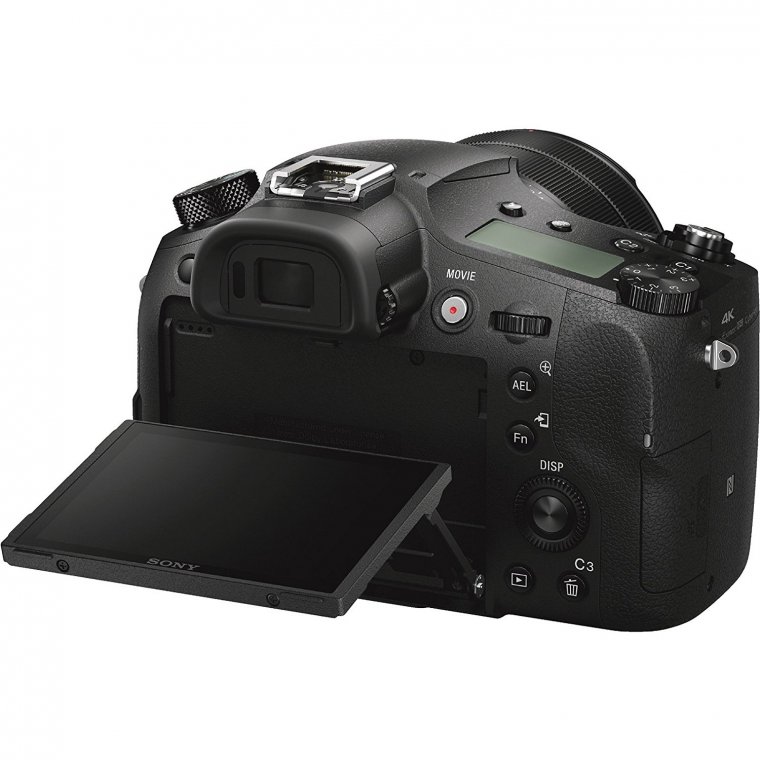 When you look at the whole picture when it comes to the usability of the RX10 III things are actually good due to great body and lens design, weatherproofing, enough manual controls to satisfy all your needs, a shutter button that doubles as a zoom out/in lever and a very useful LCD screen on the top of the camera to have all your setting available at a glance.
Performance and autofocus
When it comes to general performance, there really isn't much to complain about the RX10 III. It's very snappy overall, with no hiccups or slowdowns, just like you would expect for a high-end camera. One aspect in which the camera isn't as fast is in the speed of zooming. It takes a few seconds to zoom in from the 24 mm to 600 mm and it also takes a little longer than usual for the camera to extend that lens from the body at power up. In all honesty, we couldn't expect something much better with a lens of that size and that kind of range, it would require a very powerful motor to move all that glass around faster and would probably end up in the camera being even heavier than it is and we wouldn't want that.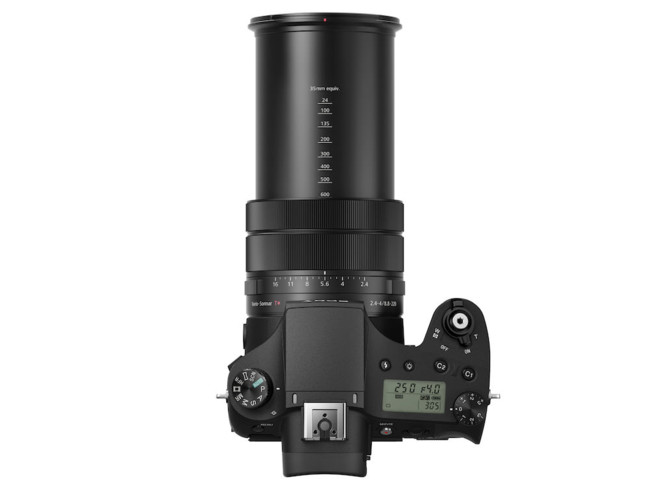 The burst rate is also outstanding, maxing out at 14 fps when the focus is locked down on the first shot. It drops to 8 fps when shooting RAW, though. If you want to use continuous AF when doing a burst of images, then it drops to 5 fps which are still a great performance for a camera of this type. There's only one slight annoyance though and that's a rather slow clearing of the buffer when you take the maximum amount of shots you can until the buffer fills up. So, just take it easy with the burst rate, avoid filling the buffer up and you should do fine. The autofocus system on the RX10 III is a contrast detect one with 25 focus point. Its performance is very good at a wider angle and shorter focal lengths, but it suffers quite a bit when you reach the telephoto range.
While the single point AF isn't problematic, the continuous AF produces somewhat mixed results. The problem lies in the contrast detect autofocus, if Sony decided to choose phase detection instead, it would be a different story. So the RX10 III isn't a well suited for shooting sports and anything moving fast, but it should do just fine for wildlife which still means a lot since many people interested in that kind of photography would consider a camera like this one. Lastly, the battery life is average, with a maximum 420 shots on a single charge. We recommend that you invest in a spare battery if you plan to spend a longer day of shooting, especially if you're recording a lot of videos.
Video quality and features
From the very start of Sony's RX series of cameras much attention has been put on video recording and things are no different on the RX10 III. Among other features, first you'll gain a large variety of different resolutions and frame rates ranging from 4K video recording at 30 fps and a bitrate of 100 Mbps to 1080p recording at 120 fps at same impressive bit-rate to very effective slow motion options at 240, 480 or 960 fps, albeit at the lower resolution.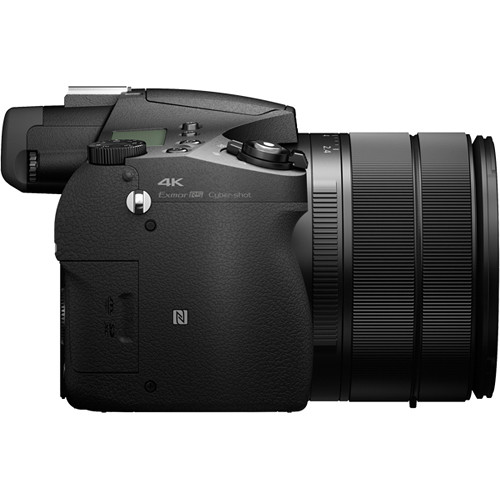 One great thing is that the crop factor that is now present on all cameras while recording 4K video isn't as pronounced as with some other cameras and only amounts to 1.09x. Sadly, the integrated ND filter found in the RX10 II is gone, but you can easily screw one on the lens itself, which is what most of the people would do anyway because the integrated ND filters tend to be more limited than the ones you can buy separately. Other important features include zebra patterns, focus peaking, and focus magnification. Sony even included S-Log2 profiles to help you get the most out of the camera in those tricky high contrast and dynamic range scenes. Serious videographers will also appreciate the inclusion of microphone and headphone jacks.
When it comes to AF in the video, the situation is pretty much the same as with the stills. It works fine when you're not zoomed in much and slows down when you step into the telephoto range. If you really need critical focusing in video, we are happy to say that manually focusing with RX10 III is a joy with the aforementioned focus peaking and focus magnification assists.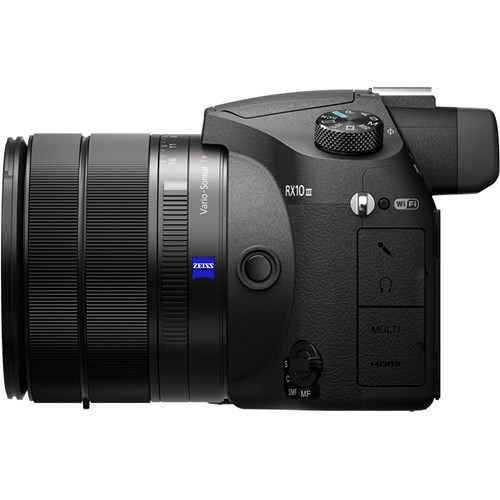 Another positive thing is the very effective and useful image stabilization which Sony tends to call Steady Shot. The optical image stabilization works well all by itself, but if you're not shooting at 4K resolution or 1080p at 120 fps you'll also gain additional help with Active Stabilization which combines both the optical stabilization and digital (electronic) stabilization to give you even smoother videos. When it comes to the quality of recorded videos, simply put it's excellent, no need to dwell any deeper here. All in all, except the average AF performance, the RX10 III is a great performer when it comes to video and certainly keeps up with the tradition of RX series.
Image Quality
We've already established that the RX10 III produces some stunning videos, but let's see If the story holds true when it comes to stills. Because of how integral the quality of the lens is on the fixed lens cameras when it comes to image quality, we should first say a few words about the lens itself. The usual story about super-zoom cameras is that the lenses themselves often end up being of very average optical quality at best because of their usually complex design. This is not the case with the RX10 III and Sony certainly, haven't compromised on the lens like many other manufacturers.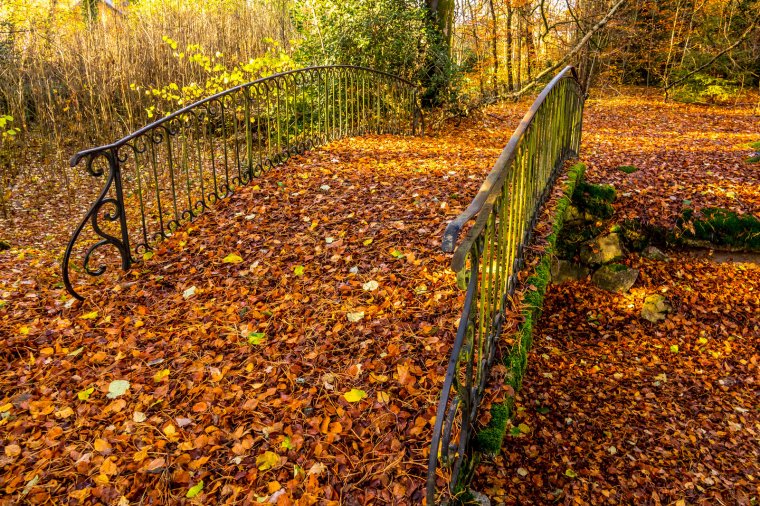 Photo courtesy of Richard Wagner
Many super-zoom lenses have a predictable characteristic that they soften quite a bit at the telephoto end of the zoom range, but impressively enough this lens doesn't share that trait and stays quite sharp even at 600 mm. Some softness in the corners does appear when you zoom in above 300 mm but it isn't anything too severe while the overall image quality still remains good. There are no obvious problems with chromatic aberrations, distortions and vignetting to speak of, which really rounds up this lens as an excellent performer worthy of the Zeiss brand it carries.
Now that we've established that the glass behind the 20 megapixels 1-inch sensor is of high quality, does it mean that the overall image quality is equally high? We are happy to say that the answer is yes. The sensor in question is already known to be quite capable and able to produce some stunning images, even in low-light situations. It all holds true for RX10 III as well. You should have no problem producing some really nice shots no matter the focal length you're shooting at and if the lens is wide open or stepped down. While it's obvious that you'll gain more headroom when using RAW, it's impressive how good the JPEG algorithms really are.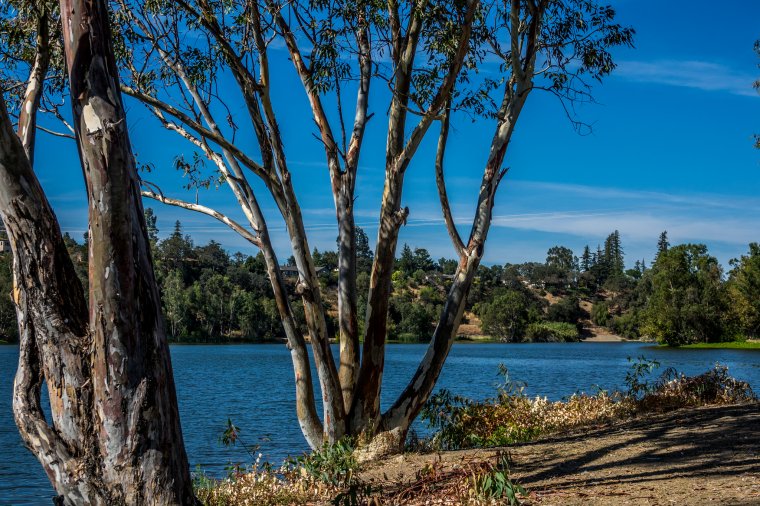 Photo courtesy of Randy Herring
While the noise tends to be slightly more present than we are usually accustomed to, the overall detail preservation is very high, so a little more noise is actually a fair trade-off to get that much more detail in the photos. This means that the noise reduction itself is less aggressive than on the competing cameras that come with the same sensor meaningless artifacts in your images and more pure and natural look. The same can be said about colors, which are also on the neutral side. We usually don't advise that you rely on shooting JPEGs most of the time and that you learn to shoot RAW to make the most out of your camera and your investment, but this is one very rare case when we can say that shooting only in JPEG on the RX10 III really isn't such a bad idea and you won't lose that much in terms of image quality because of how mature Sony's image processing really is. Well done Sony, well done.
Conclusion
So how would we rate the Sony RX10 III, did it really live up to our expectations? It certainly did! As with any camera, you could find some flaws here like the average AF performance, lack of a touchscreen, slightly clumsy menu system, and an average battery life, but in this case the pros outweigh the cons by far.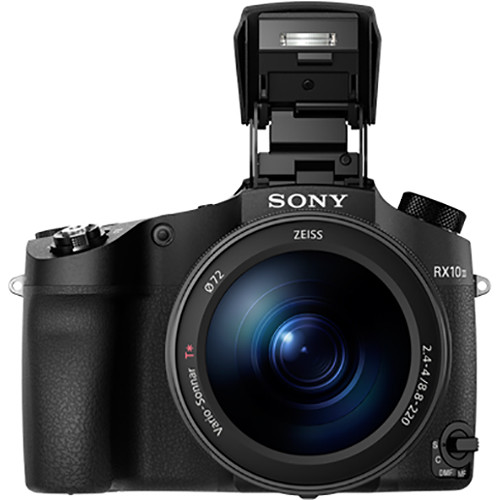 You really get a lot in one camera here; overall excellent image and video quality backed up by the high quality and versatile lens and useful feature set, rugged well-designed body, great screen and viewfinder, fast burst rate and a plethora of different ports and jacks (microphone and headphone jack included). Some may not like the bulkiness of the camera or its rather high price point, but despite that you still get a very high-quality product here. If you are really on a lookout for a premium jack of all trades camera and money is no issue, then it doesn't get much better than with the RX10 III.
The following two tabs change content below.
An amateur photographer, songwriter, musician, computer and technology geek and an occasional comedian, I'm a little bit of everything. I always aim to pursue things I'm passonate about and try to look on the positive side of things whenever I can. My mission is to wrap my articles in that aura of positive energy and keep a healthy balance between being serious about my work and spicing things up with a little fun now and than. After all, life's a game and there's always a different way to play it.