Sony Cyber-Shot DSC-RX100 III Review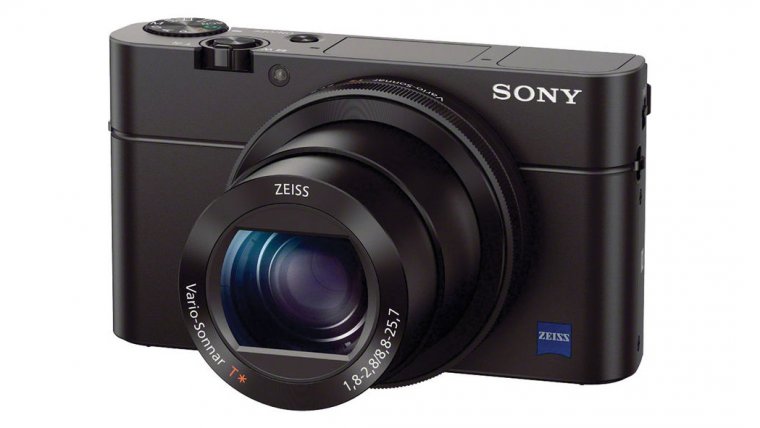 Sony Cyber-Shot DSC-RX100 III Review
www.sleeklens.com
In the last few years, the enthusiast compact camera market has become filled with a lot of desirable cameras coming from many different brands, but the RX series of cameras coming from Sony still enjoy the biggest popularity. The true testament to the quality of these series is that you can grab any of the older models and still get a very capable camera, despite its age.
Today we are taking a look at the third iteration, the RX100 III. It came out in 2014, but even after three years have passed since its release it can still be considered as a very decent camera by any standards. It's true that the technology is evolving at a frantic pace and every year we see new products with more advanced features, but that doesn't change the fact that if the camera is done right the first time it will be able to hold up well to the competition for many years after its release.
This certainly holds true with the Sony RX100 III. We are left with many questions that need to be answered, but the most important one: Is the RX100 III worth buying over the newest model on the market, even at its reduced price? We believe we already know the answer to that question, but since our job doesn't let us jump to any conclusions before taking a serious look at the product we have on our hands, let's start with the review.
As with every RX camera so far, at the heart of the RX100 III lies a BSI-CMOS 20 megapixel 1 inch Exmor R sensor. We already know a lot about this type of sensor and that makes us very confident in assuming that the RX100 III also has a great image quality that it can boast about.
Pros
Built-in WiFi
FullHD Video Resolution
Articulating Screen
Selfie Friendly LCD
Dual-axis Electronic Level
Smartphone Remote Control
Manual Focusing
RAW Support
Cons
No External Flash Shoe
No Environmental Sealing
No Touch Screen
Click to read the full Review
On top of that sensor lies an optically stabilized 24-70 mm equivalent lens with a bright maximum aperture that ranges from f1.8 to f2.8 depending on the focal length you are shooting at. With a minimum focusing distance of 5 cm, it is also able to focus very close to your subjects and thus can give you some decent macro capability. It would be nice to see a little more reach at the long end of the zoom, but it isn't a very big tradeoff when you take into account the size of the RX100 III. There's also a built-in ND filter on board, which a lot of photographers and videographers will surely appreciate. All of the needed power to keep everything running is provided by the capable Bionz X processor to ensure the best performance available. The camera body is made entirely out of

There's also a built-in ND filter on board, which a lot of photographers and videographers will surely appreciate. All of the needed power to keep everything running is provided by the capable Bionz X processor to ensure the best performance available. The camera body is made entirely out of aluminum and it gives the camera a very sleek and stylish look. The outer elements of the camera include both the pop-up flash unit and a pop-up electronic viewfinder with a resolution of 1,440 dots, a 3 inch articulated WhiteMagic TF-LCD with a resolution of 1,228,000 dots, a memory card slot that supports all of the popular variants of SD cards and also Sony's Memory Stick Pro Duo cards and a micro-HDMI port. Since it's such a small camera, you won't find things like the hotshoe or the microphone and headphone jacks. The inside of the body reveals more interesting things; 25-point contrast

The inside of the body reveals more interesting things; 25-point contrast detect AF system, 10 fps burst rate and also Wi-Fi with NFC. While the RX100 doesn't support 4K recording like the newest of Sony's models, it does come with a very capable 1080p 60 fps mode that is being recorded at a bitrate of 50 Mbps. There's also a 720p 120 fps slow motion mode, which is also quite useful to have. So, it certainly doesn't sound like the RX100 III comes with many fancy features that really stand out, but on the flip side, it doesn't sound like it has some major flaws either. Judging

So, it certainly doesn't sound like the RX100 III comes with many fancy features that really stand out, but on the flip side, it doesn't sound like it has some major flaws either. Judging solely by its specs, it sounds like a very balanced compact camera that has something good to be said about each of its most important aspects. As always, we'll start our more in-depth look at the camera body and every feature that's closely tied to it.
Body and handling
If we forget about its technical aspects just for one moment, one of the things that stand out the most about the RX100 III has to be its design. It's true that there are many compact cameras out there that also look beautiful and have a great build quality at the same time, but there is something different with this particular camera. The main reason for that is that Sony opted for a more minimalistic approach to camera design, rather than filling the RX100 III with many different buttons, dials and switches. This certainly won't appeal to a lot of advanced users who are used to having a camera with a lot of physical controls, but others will appreciate having a small camera that is simple to use, but one that also feels very good in the hand and looks this good. It could feel a little slippery the first time you hold it in your hands because of its all-aluminum body and no protruding grip on the front, but since it does have a thumb rest on the back and fits well in all but the smallest hands you shouldn't have any problem in holding it tightly and securely. The RX100 III doesn't feature many physical controls, but those that are available are laid out nicely across its body and are very comfortable to use and easy to access at any time.
As is the tradition, let's take a detailed tour around the camera and see what exactly you'll be able to find on it. The front of the camera only features the focus assist light and the lens; there's nothing else to be found in terms of hardware. It's also what gives the RX100 III that distinctive clean and polished look. The lens itself has a control ring around it which can be programmed to perform a few different functions, but we'll talk about that in a bit. The left side of the camera holds a little switch to pop-up the EVF and the NFC contact point, while the right side holds the micro-HDMI and the micro-USB port. On the bottom of the camera, you'll find the battery compartment which also holds the card slot and the metal tripod socket. Looking from the top and starting from the left first reveals the EVF and the pop-up flash which are both tucked into the camera body when not in use. Moving further to the right you'll see the Power switch, the shutter button which also comes with a zoom lever and lastly, the main mode dial. The back of the camera holds the 3-inch screen which can be tilted upwards to a maximum of 180 degrees, the flash release switch and the array of controls located on the far right. These are the Movie, Fn, Menu, Playback and C buttons and the main navigation wheel which also has the ability to be clicked in four directions and to hold the shortcuts to Flash Settings, Timer/Drive, Display Modes and Exposure compensation. Judging by our first look at the camera, the Sony RX100 has a decent number of physical controls to it, but certainly not as much as on some other enthusiast compact cameras. It's obvious that Sony decided to target those type of users who primarily want a high-quality compact camera and don't want to play around with manual controls too much, rather than those users who want to use their compact camera the same way they would use a DSLR or a mirrorless camera.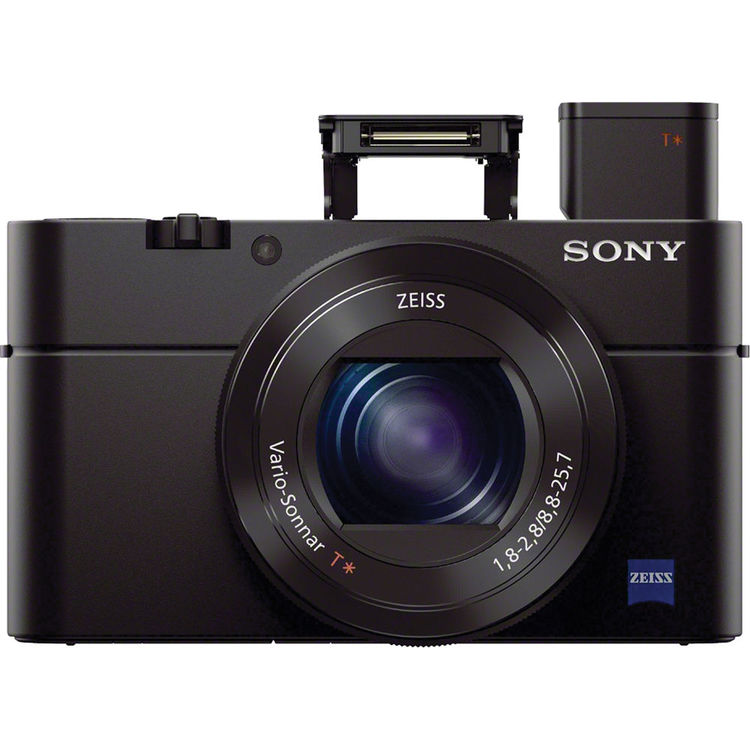 The user interface on the RX100 III will be very familiar to those that have used a Sony camera before and shouldn't be too hard to navigate through for to those who haven't. It's a rather simple interface and you can access all of your most important settings and functions pretty easily and without spending much time searching through the menus. Having a touchscreen would be a real benefit and would certainly improve the whole experience, but for some reason, Sony is still reluctant of putting a touchscreen unit on any of the RX100 models. There's also some amount of customization given at your disposal and it starts with the control ring found on the lens. By default, it is programmed to change one of the exposure parameters in a shooting mode you are currently in and this means that you can, for example, change the aperture while in Aperture Priority or Shutter Speed if you're in Shutter Priority mode. You can also set it up as a smooth zoom ring or as another way to change the White Balance, Picture Effect or the Creative Style. If you want a deeper level of customization, then you'll be happy to know that you can change the function of the C button, the left and right buttons on the navigation wheel, as well as a large button located inside of it. You get the option to choose between 42 different settings that can be assigned to them and some of these are ISO, ND Filter, Metering Mode, Zebra, Focus Area, Exposure Compensation and so on. Lastly, there's the Fn button, which is used to access a special menu that can also be customized to your liking. It can hold up to 12 items and each of them is presented by a little transparent tile with an easily recognizable icon inside of it. The functions of the items it holds are very similar to the ones you can get from the customizable buttons, so it's up to you to decide which ones you'll assign to the function menu and which ones to the buttons.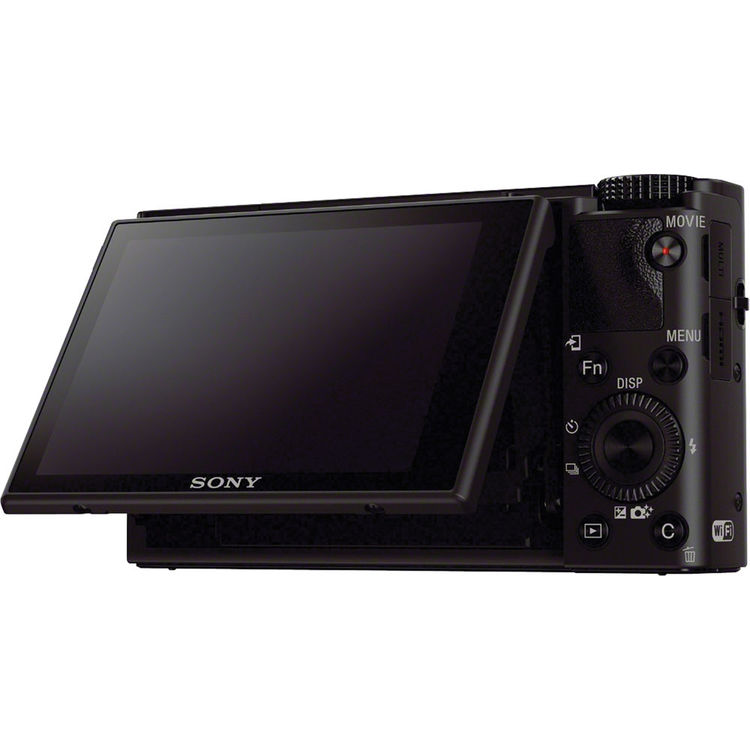 In the end, let's see how well the RX100 III handles all the Wi-Fi related features. The first interesting thing is the addition of an NFC chip which allows you to pair your camera with an Android device more quickly than you would directly via Wi-Fi. All of the major features are tightly integrated with the PlayMemories Camera application, which you can download for free from the store on your device. Aside from offering the standard functionality like backing up your photos, posting them to social networks or remotely controlling the camera, you also get one unique feature and that is the ability to download and install apps directly on the RX100 III and expand its feature set that way. Most these aren't free though and their price can range from 4.99 to even 29.99 dollars. You do get some interesting ones like Star Trail, Motion Shot, Bracket Pro or Time-lapse. You can even purchase additional Digital Filters if you want. While some of these features could have easily be built into the camera from the get-go, it's still a nice way of giving the user the option to add some new functionality to their camera if they deem it necessary. In conclusion, aside from the lack of a touchscreen, we are happy with the level of functionality and ease of use that the RX100 III provides and we are sure that most of the potential new buyers will feel the same.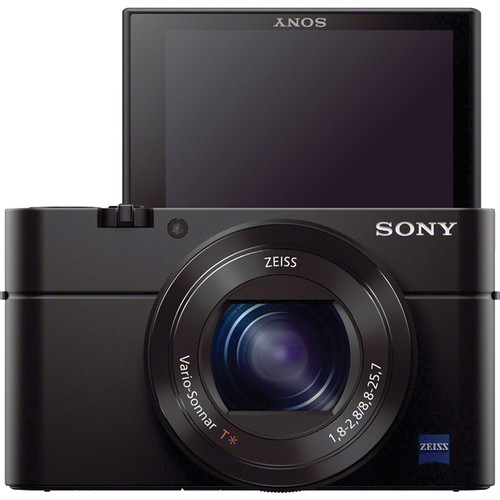 Autofocus and performance
The 25-point contrast detect based AF system built that's built inside of the RX100 III is overall quite a decent performer. If you're mostly shooting still subjects and they are properly lit, you will get great performance with fast and accurate focusing. When the light levels drop, so does the focusing speed, but rarely to something that is unusable or that gets in your way too much. Subject tracking performance is ok, but nothing to write home about. The contrast detect system does show its weakness here and doesn't exhibit the kind of a performance you would get from a phase detect system. Tracking performance will mostly depend on which AF mode you choose to do the job. If you choose the Wide AF area mode or the Face Detect AF you will get a decent number of usable shots, but the moment you switch to Lock-on AF mode the performance will drop significantly. So, just avoid the last mode and you should be fine. If you decide to focus manually, you can do so with the help of focus peaking, which is a functionality that we always like to see on a camera. We should also mention that we were very impressed that the AF speed remained the same no matter if we were shooting at the wider or the longer end of the lens. Since a lot of compact cameras are plagued by the slower focusing when they reach the end of the zoom range, it's great that the RX100 III doesn't exhibit the same problem.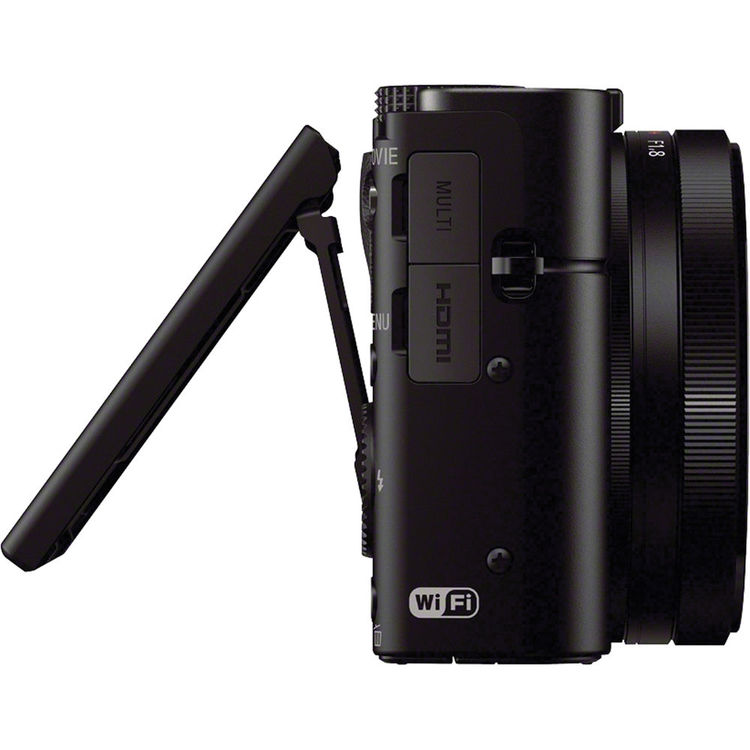 In operation, the camera performed well inside our expectations and we weren't met by any particular problems with its performance. It took around 1.5 seconds for it to turn on and get the lens ready for shooting, shot to shot times were under 0.25 seconds and powering the camera off took the same amount of time as powering it on. When it comes to the burst rate, the RX100 comes with two modes: a 2.9 fps mode which supports continuous AF and a 10 fps Speed Priority mode which locks the AF and the exposure at the first frame. Buffer sizes were pretty good for both of them; you'll get around 71 JPEGs or 53 RAW files in the regular mode and around 47 JPEGs and 26 RAW images in the Speed Priority Mode. Do keep in mind that you'll need a very fast memory card to achieve those results and that it will take a while for the buffer to empty itself after a full burst. Also, the shooting speed drops to around 6 fps in the Speed Priority mode when RAW is being used, probably because it's a lot more taxing on the camera than when it needs to only take JPEGs. Rated at a maximum of 320 shots per charge, battery life is pretty good for a compact camera. You can also charge the camera while the battery is inside of it, which is great for those who carry external battery banks with them on their travels and want to charge their camera that way. Sadly enough, Sony decided not to include an external charger in the box, which is slightly silly from our perspective since it's something that comes included with the 99 percent of the cameras. So, the only weakness we could find in regard to performance was the uninspiring subject tracking performance, which in all honesty is rare to see any compact camera do a good job at. Other than that, the RX100 III handled itself very well in all of our other tests and didn't disappoint us in any way.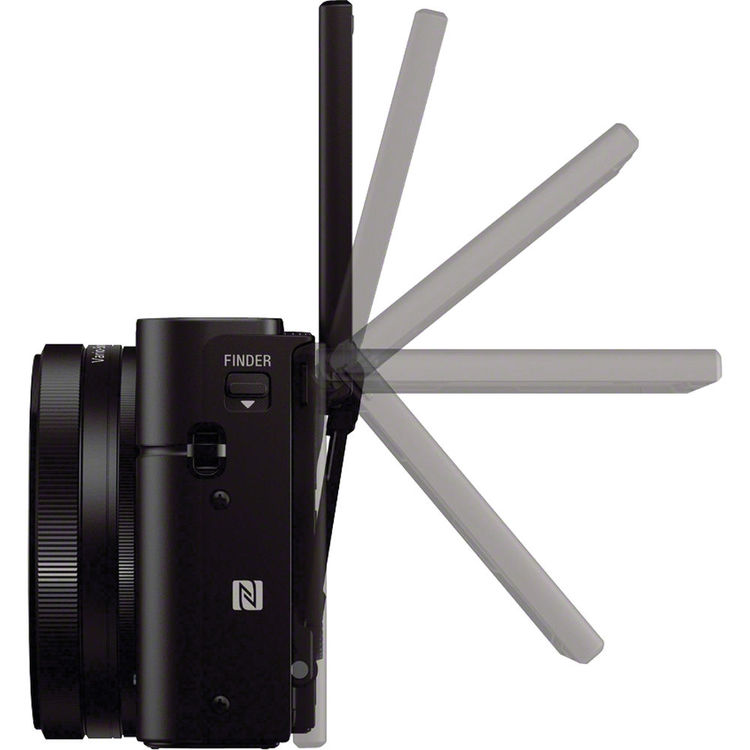 Video quality and features
Although it lacks the 4K recording found in Olympus Tough TG5 which has 4k recording, the RX100 III is still a very capable camera when it comes to making videos. The first thing that stands out is a very high-quality 1080p mode which sports an impressive bit rate of 50 Mbps. What's maybe even more impressive is that the bitrate remains the same even when you drop the resolution to 720p, in which case you gain the 120fps mode and a lot of room to create slow-motion footage. Audio is also recorded in stereo and using the LCPM technology, resulting in a very respectable sound quality. The RX100 III also brings full manual control of exposure to the table allowing you to change the aperture, shutter speed and the ISO. You can also take more control over exposure with the built-in ND filter and zebra patterns. You also get a lot of control in terms of video stabilization.
You can choose between three different modes in addition to only using the optical image stabilization. The first one is the Active Steady Shot which crops a smaller area around the image frame (1.16x) and then upscales the video to 1080p. The Intelligent Active Steady Shot does the same thing but crops an even bigger area (1.29x), which results in smoother footage but noticeably reduced image quality. The last one is simply the 120 fps mode which requires you to drop the resolution to 720p for it to work and it also crops the 1.69x of the sensor. It's up to you to decide which mode you should use depending on the conditions you are shooting in.
When it comes to focusing in video, the RX100 does offer continuous AF mode, but it's nothing special and doesn't yield a very impressive performance. Fortunately, if you opt in for manual focus, you'll be pleased to know that focus peaking works perfectly for video. The quality of recorded videos is excellent, both in good and low light conditions. You could easily create professional-like videos with this camera, as long as you don't need the best audio quality since it doesn't have a microphone jack. This is one of those rare instances where we felt that it wasn't such a big deal not having the ability to record 4K videos.
Image quality
If not for the control or the advanced features, one of the biggest reasons for purchasing an enthusiast-level compact camera has to be the much-improved image quality over the lower-tier offerings. The RX100 III falls in line perfectly with this statement as it does bring all the goods to be an imaging powerhouse. Thanks to the combination of a sharp lens and a high-resolution sensor, it produces very detailed images in everything from environments with controlled lighting to does take at night.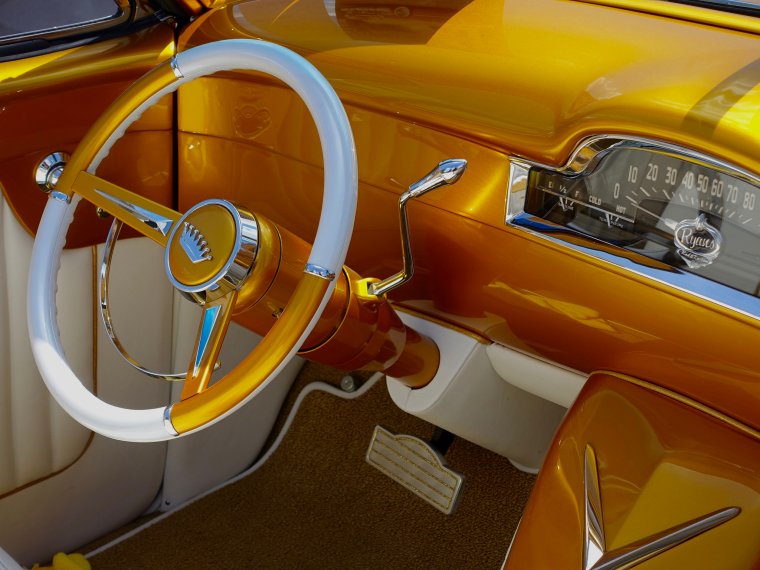 Out of the camera, JPEGs do tend to apply some aggressive noise reduction and sharpening, but most of the users out there will actually prefer for their images to have a little more punch to them. You can easily switch to RAW if you want to add all of those things in post processing and achieve a more natural look; if that's your thing. Both the noise performance and the dynamic range are very good for a compact camera, meaning that the RX100 III certainly holds its own in challenging conditions.
There's also the very bright lens, which will allow you to keep your ISO levels low for most of the time and thus giving you less noisy images. All in all, this is the kind of performance we like to see from an advanced compact camera. Some time ago, we would never expect to see such a good image quality coming from such a relatively small camera. Yes, the future is certainly here.
Conclusion
There's really not much left to be said about the Sony RX100 III. It's a solid upgrade over its predecessor and yet another excellent compact camera coming from the RX line. The only thing that could have been a little better is the autofocus performance, which really isn't suited for shooting anything that moves fast or for video recording.
Other than that, the RX100 brings excellent image and video quality, solidly built body with a decent pop-up EVF, simple but effective control scheme, respectable burst rate, great battery life, a lot of control over exposure and focusing with focus peaking and zebra patterns, a sharp, bright and versatile lens and an effective image stabilization system. Some may miss the lack of a touchscreen, but even without it, we were still very pleased with the handling of the RX100 III. So, to answer the question we've asked ourselves at the beginning of this review; Is the RX100 III still a worthwhile investment over the newer models? Our answer is a resounding yes! But if you're looking
The following two tabs change content below.
An amateur photographer, songwriter, musician, computer and technology geek and an occasional comedian, I'm a little bit of everything. I always aim to pursue things I'm passonate about and try to look on the positive side of things whenever I can. My mission is to wrap my articles in that aura of positive energy and keep a healthy balance between being serious about my work and spicing things up with a little fun now and than. After all, life's a game and there's always a different way to play it.