Sony Alpha a9 Camera Review: Sony's Mirrorless Professional Choice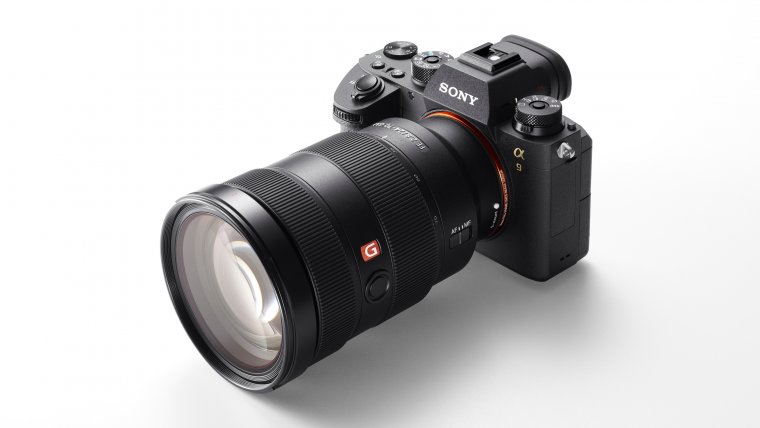 Sony Alpha a9 Camera Review: Sony's Mirrorless Professional Choice
www.sleeklens.com
We are all aware of all the different types of cameras that can be found on the market and at what kind of users they are usually targeted at, but the most expensive ones are usually those that manage to excel both at image quality and at shooting very large sequences of photos in a very little time. Those types of cameras are usually best suited for professional photographers who need fast and reliable tool that will do the job 99% of the time and so far, to get such a camera, most of them had to accept that it will take a bulky DSLR to achieve the level of performance they need and that any notions of portability had to be thrown out the window.
Well, since times are constantly changing, and technology is improving with each passing year, it was just a matter of time before someone managed to design a camera that is powerful and portable at the same time. It's no surprise to us that the company that managed to create such a device is Sony, an undisputed king of full-frame mirrorless cameras. The camera in question is the Sony Alpha a9, which was successor of Sony Alpha A7. It was made to directly compete with the likes of Canon's 1D X Mark II and Nikon D5 DSLRs but at a much lower price point. Aside from a lot of its features that enable it to be fast enough to compete with those high-grade cameras, it has another trick up its sleeve that makes it stand out from those cameras, and that's its video mode.
While those DSLRs are capable of producing very respectable footage, the a9 brings a lot of functions to the table that will also make it an interesting camera for those that are just interested in recording videos and that puts it high above a lot of other cameras regarding versatility. Now, to be clear, we're not saying that the Sony Alpha a9 will automatically be able to replace well-equipped DSLRs similarly, but will certainly pique the interest of those that are thinking of going mirrorless and were waiting for a camera like this that can perform at the same level as their full frame DSLRs.
Now, there's a lot of things to look at before we can recommend the Sony a9 to any professional user, so let's start with this review by examining its specifications.
The first thing we should mention is the sensor that's built inside of the Sony Alpha a9. At 24 megapixels, it doesn't bring any ground-breaking resolution, but that's not what it's all about. What makes it special is its stacked CMOS design, which enables the camera to shoot at impressively fast speeds (the BIONIZ X processor is also responsible).
Pros
Built-in WiFi
Bluetooth Connectivity
NFC Connectivity
5-axis Image Stabilization
Articulating Screen
4K Max Video Resolution
Touch Screen
Electronic Built-in Viewfinder
Face Detection Focusing
UHS-II Memory Card Support
Dual-axis Electronic Level
Remote control with a smartphone
EV -3 Focus Sensitivity
Magnesium alloy body elements
Long Battery Life
External Microphone Port
External Headphone Port
Environmental Sealing
Click to read the full Review
The sensor in question is also backlit, which means that its pixels are more sensitive to light which means that it will have improved image quality over a non-backlit sensor. You can also expect to get the same benefits to image quality as with other Sony's full frame mirrorless cameras, such as very good noise performance and dynamic range. You will also get a wide ISO range with the a9, and you'll be able to go as low as 50 and as high as ISO of 204800 and shoot at shutter speeds going from 30 sec to 1/8000 sec (1/32000 if you use the electronic shutter). One of the biggest selling points of this camera has to be its 693-point Hybrid AF system, which promises to bring the same speed you can expect to get out of the other powerful DLSRs and mirrorless cameras, but with a few unique aspects of its own like the 93% frame coverage, 60 fps calculations or the ability to focus in conditions as dark as -3 EV.

We'll need to test it more thoroughly to see if all of those features will equal to excellent and reliable performance, but it sure sounds very promising on paper. However, the a9's main selling point has to be its 20 fps burst rate. That certainly a fantastic shooting speed for any camera, let alone one that sports a large full frame sensor. The said burst rate also supports continuous autofocus, and Sony also promises that the a9 can shoot for a very long time, no matter if you're shooting RAW or JPEG files. We can't wait to put their claims to the test since this camera could turn into a ground-breaking product if can indeed shot at 20 fps for a fairly long time.

Now, as we've already mentioned in our introduction, the Sony a9 also aims to please those looking for a capable video camera, and it does so by offering oversampled 4K recording and 1080p recording that can be shot at a framerate as high as 120 fps, Focus peaking, Zebra patterns, 5-axis sensor-shift image stabilization, microphone and headphone jacks and more. It's impressive to see such an array of useful functionality on a camera that was made to be used more like a stills camera than a video creation tool. Still, you can put as many features as you want in a camera, but without a well-executed body to hold all of that technology together, you will hardly be able to sell your product to any type of a professional photographer.

This is why Sony also decided to put a lot of emphasis on giving the a9 a solid shell that will protect all of its valuable hardware and also offer a great shooting experience via the great control scheme and excellent viewfinder/screen combination. The camera body itself is made out of magnesium alloy and is weather sealed, but a little heavier than you would expect for a mirrorless camera (673 grams of the battery included). So, the Sony Alpha a9 isn't nearly the most portable camera out there but is still a lot easier to manage than the bulky DSLRs it tries to compete with and thus, Sony has still done a very good job in this case. They have also done the same regarding controls since there's a lot of buttons and dials to be found all around the camera.

We will talk about those in more detail in the next section of this review, so stick around. Since build quality and controls aren't enough to create a flagship camera, Sony had to take it one step further and include a screen and an EVF that will wow even the most demanding users out there. The screen on the back is a touch-enabled TFT LCD unit with a resolution of 1,440,000 dots and the ability to be tilted upwards. The built-in EVF is even more impressive with its resolution of 3,686,400 dots, 100% accuracy and a magnification of 0.78x. It is certainly the type of EVF that should have no problems changing the mind of many photographers that are still swearing by optical viewfinders and have never given a serious chance to any electronic viewfinder.

The Sony Alpha a9 also features a built-in micro-HDMI port and USB 2.0 ports, two SD card slots (with only of them supporting the UHS-II technology), 802.11b/g/n Wi-Fi, NFC, Bluetooth and an orientation sensor. The only thing that's missing from its impressive specs sheet is a built-in flash unit, but something like that isn't a surprise since all of the professional photographers use more powerful external flashes anyway. In return, it also offers a very fast 1/250 sec flash X sync speed and a plethora of different modes to choose from.

Well, it's quite strange to find a camera (even a flagship one) that doesn't seem to have any flaws that are immediately noticeable just by looking at its specifications and the Sony Alpha a9 is certainly one of those cameras. This means that we will have to be quite strict with the a9 to be able to find out if it's really the workhorse mirrorless camera that will be able to replace a lot of DSLRs that we're previously the only options available to a lot of professional photographers.
Body and handling
The Sony Alpha a9 is one of those cameras that won't stand out from the crowd with its design, but will instead offer a lot regarding handling and usability. As we've already mentioned, the a9 certainly isn't the lightest mirrorless camera around, but that's of no surprise considering its excellent build quality and the number of things built into it. If you want quality components, you'll have to learn to live with some extra weight, that's how things go in the world of cameras.
We like the fact that Sony has decided to put a large hand grip on the front of the camera, which is very reminiscent of a DLSR, then a mirrorless camera. This means that anyone will be able to hold the a9 very securely in their hands, without any fear of accidentally dropping it. Aside from its ergonomic exterior, we should also mention the a9's control scheme. It's quite obvious that a lot of effort and time has gone into deciding where to put every button and dial and which of those should be included to cater to all the advanced photographers who are used to having the means of physically controlling every function of their cameras.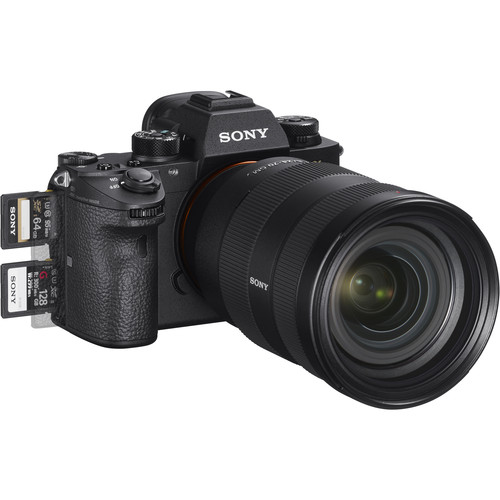 Sony has also decided to appeal to the even wider crowd by including a touchscreen, which is something that they've stubbornly decided to not include on most of their mirrorless full frame series of cameras. Add to that one of the best electronic viewfinders you'll ever find on a camera, and the Sony Alpha a9 certainly sounds like a match made in heaven for anyone seriously interested in photography or videography. Now, let us examine each of the sides of the a9 and look at its external features in a little more detail. Starting with the front, you'll find the front command dial, the lens release button, and the AF illuminator/Self-timer lamp; so, a pretty standard arrangement. The left of the camera holds the LAN and Flash sync sockets, micro-HDMI and micro-USB ports and the microphone and headphone jacks, while the right side features the dual SD card slots and the NFC contact point.
The battery compartment and the tripod socket hole are located on the bottom. The top of the camera is where you'll find the drive mode dial with a lock release button, a hotshoe, the main mode dial with a lock release button, two customizable buttons (C1 and C2), the exposure compensation dial and lastly the shutter button with the On/Off lever attached to it. Lastly, let's look at the back of the camera. Here you'll find an additional customizable C3 button, the diopter adjustment dial, Movie, AF-ON and AEL buttons, the rear command dial, the multi-selector joystick, the Fn button, the main navigation wheel/four-way controller with a center conformation button located in its center and lastly, the Playback and the C4/Delete buttons. The navigation controller itself also has the Display options function mapped to its upper and the ISO sensitivity to its right direction.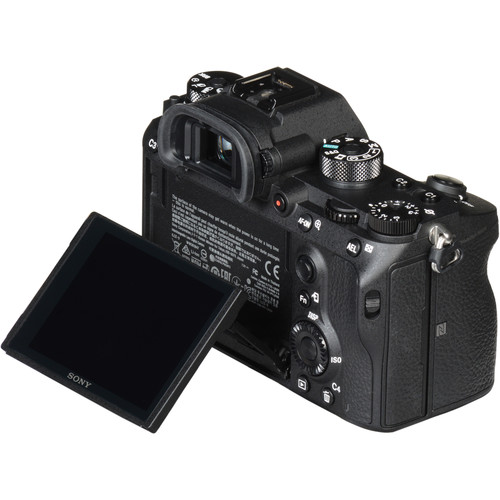 So, there's certainly no shortage of controls on the Sony Alpha a9, but how does it stack up to the competition concerning its user interface and the available customization. Sony's cameras have never been praised for their software, but the company aims to changes things around with the a9. We've certainly noticed a lot of improvement when it comes to general responsiveness and the menu organization over other mirrorless cameras that Sony has to offer. Everything is a lot more organized this time, and it's much easier to find a lot of settings and features that were previously buried in a lot of hard to find menus.
While it's still not the best user interface we've ever seen, it has come very close to being as good as it can get, and we can't ask anything more at this point in time. Now, let's talk about customisation. You'll get three separate Memory Recall modes to choose from the main mode dial and to store different combinations of settings. Then there's the My Menu Setting which you can fill with all sorts of different settings and functions and will come in handy to those that aren't satisfied enough with the available reprogrammable buttons. First, there's the Fn (or the function button), which works similarly to the My Menu Setting and will allow you to choose up to 12 different functions and access them with ease at any moment. You can also reprogram the functions of up to 10 different buttons (AF-On, Custom 1, 2, 3 and 4, AEL, Center, Control Wheel/Down, Left, Right, Multi-Slc Center ad Fn). Well, we've certainly expected that the Sony Alpha a9 will have to offer a lot regarding setting up its operation, but we are still pleasantly surprised to see that it brings a lot more than we've expected and that no professional should ever feel that the a9 is lacking in this department.
Lastly, let's talk about wireless and wired capabilities and see if the same impressive set of features will also continue to these aspects of the a9. Sony has decided to include as much as much as wireless technology as humanly possible (aside from GPS) as you'll also get Bluetooth and NFC, besides the Wi-Fi and thus, you'll be given a lot of different options when it comes to deciding how to connect the camera to some other device. To connect the camera to your smartphone or tablet (both iOS and Android are supported), you'll need to download the PlayMemories Mobile application. After you've done so, you'll be able to transfer your photos to your smart device, remotely control the a9 or record location information gathered by the GPS unit inside your smartphone or a tablet.
What's also great about remotely controlling the camera with the help of the PlayMemories Mobile application is that you'll get to control a lot of different options like the Shutter speed, ISO, Aperture and White balance. We surely like when manufacturers give us access to detailed exposure controls in this manner. There's also the option to upload your images to an FPT server, something that will especially be appreciated by those with photo-centric websites or backup servers. The Sony Alpha a9 also doesn't fall short when it comes to wired communication. You'll be able to connect it to your computer via USB and use the PlayMemories Home software to easily import and view your videos and photos on your PC or Mac, open and edit RAW files with the Image Data Converter application, remotely control the camera in a similar way you would do it wirelessly via your smartphone.
So, as is the case with it the a9's body in general, Sony left us with nothing to complain about this camera and its communication with other devices. It's as full-featured as it gets and that says a lot about Sony's determination to position the a9 as highly as possible on the market.
Autofocus and performance
Now, since the Sony Alpha a9 is one of those cameras that manages to offer exciting features at every corner, it's of no surprise that the same can be told about its 693-point Hybrid AF system. As you would probably imagine, this type of focusing system was created to deal with a lot more demanding tasks than just the regular everyday shooting, and thus it exhibits excellent performance in both the good and the low light conditions when it comes to still subject photography. Since it sports both the contrast and phase detect focus points, it is highly adaptable to all kinds of shooting scenarios and can always find the right balance between speed and accuracy.
When it comes to subject tracking, the a9's advanced AF system also had no problem spreading its wings and giving us an excellent performance. While it can depend on the mode, you are in and the complexity of your lens, you should never feel like it will disappoint you or leave you with an unacceptable amount of unfocused shots. It even does a very decent job focusing on moving subjects in low light, something that not many cameras on the market can handle well. Now, let us explore all the available options and setting when it comes to focusing and see how much control you'll be given with the a9.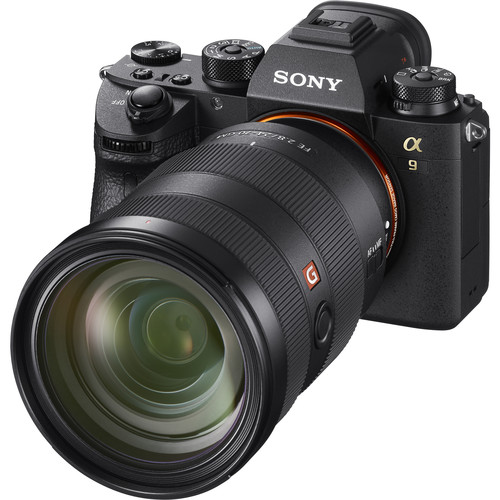 There are four main focusing modes to choose from: AF-S (best used for still subjects), AF-C (the traditional mode to be in for moving subjects as the camera will refocus your shots as long as you keep the shutter button pressed halfway), DMF (a combination of manual and autofocus which will let you additionally fine-tune your focus after you've focused automatically) and of course, the MF mode. You can also pick between different Focus area modes; Wide (focuses on your subject while covering the entire image frame), Zone (lets you choose one of the predefined zones to focus on), Center (as its name implies, it focuses on anything that is positioned in the center of your frame), Flexible Spot (gives you the ability to move around a small focusing frame and precisely focus on any subject you want), Expand Flexible Spot (if you can't focus accurately on the Flexible spot, this mode will use the surrounding focusing points to help the center point) and lastly, the Lock-on AF (an extension to the Continuous AF mode which lets you choose a tracking area and then let the camera continuously focus on it while you keep the shutter button pressed halfway).
Then there's the additional options available like the ability to focus by pressing the AF-On button, Eye AF which specifically tires to focus on your subject's exes, AF in Focus Magnification which magnifies the part of the frame you're trying to focus on and then let's you on an area that's smaller than the one that's used in the Flexible Spot mode and the Center Lock-on AF which lets you press the center button inside the control wheel and let the camera search for a subject in the center of your frame and begin to track it if it's moving. You can also use the AF Micro Adjustment feature to correct the behavior of those lenses with front or back focusing issues. Even the manual focusing on the a9 is well-represented thanks to the inclusion of the assist tools like the Focus Magnifier and Focus Peaking. It certainly doesn't matter if you choose the auto or manual focus as you should have a similarly good shooting experience with both and you really can't ask for more when it comes to any camera.
The same can be said for the performance in general, as the Sony Alpha a9 certainly has a powerful enough hardware inside of its body to drive all of the included technology. You will have to wait less than a second before the camera will be ready to take the first shot and expect focusing times that sit around 0.2 sec at average and shot to shot times of less than 0.3 sec. So, it's an excellent overall performance. Now, the best way to finish such good impressions is to equip your camera with a great burst rate mode and that's where the Sony Alpha a9 comes to shake up the entire market. It offers a stunning 20 fps shooting speed with continuous AF enabled. It's able to retain this speed when shooting JPEGs and Sony's own compressed RAW files but drops it to 12 fps when uncompressed RAW files come into play (which is still a great performance nevertheless). But, such shooting speeds wouldn't be very useful without large enough buffer sizes to support them, and that's another area in which the a9 manages to shine.
If you are opt-in for shooting JPEGs the camera will be able to retain its 20 fps shooting speed for as long as 360 frames, around 240 frames for compressed and around 126 for uncompressed RAW files. That's certainly a staggering performance, even when compared to the best shooters out there. You will need to invest in a very fast (and pricey) SD card to achieve similar results, but the a9 should also perform admirably with less exotic cards as well. The last thing we need to discuss is the battery life, which is something that was always a downside of Sony's full-frame cameras when compared to a similarly capable DSLRs.
Well, the a9 is a completely different story and it manages to bring a very good endurance for a mirrorless camera. Depending on your usage (if you prefer to shoot by looking through the viewfinder or the LCD screen), you can expect to get from 480 to 650 shots per charge. If you're a mainly interested in taking stills, you certainly won't have to invest in an additional battery pack to get even through a busier day. Those are more oriented to shooting videos should invest into one just to be sure. Well, this is certainly yet another section in this review where we were given no reasons to criticise the Sony Alpha a9 in any way, and it's slowly starting to look like one of those no-compromise cameras. Still, let's see how well it handles in the video recording department before we can make such a conclusion.
Video features and quality
While Sony's cameras are pretty renowned for their video capabilities in this day and age, we weren't expecting for a sports-oriented camera such as the a9 to be as versed in video production as we've discovered it to be. First, it comes with a plethora of different resolution and frame rate combinations.
There two of the most important combinations that will be used by most users out there are 4K recording at 30 fps and 100 Mbps and 1080p recording at 120 fps at the same impressive bitrate of 100 Mbps. It's no wonder that the 4K mode will give you the most detailed footage, but the reason for that is not just in resolution and bitrate, but also because the Sony Alpha a9 is using its entire sensor to record 4K footage and creates it by downsampling the sensor's native resolution (6K) and thus, giving you a lot more resolution and reduced effects of rolling shutter. The only downside to this approach is that you'll have to pick between the 24 fps 4K mode (which will give you best image quality, but less smoother videos) and 30 fps 4K mode (which is smoother than 24 fps, but doesn't look as good and also applies a 1.2x crop factor). Sadly, 1080p videos don't benefit from oversampling as the 4K do, but still look good enough for professional use.
The 120 fps mode worked surprisingly well thanks to its high bitrate and will be of great use to those who like to shoot sports and action in slow motion. Additionally, you can also pick from four available recording formats and choose the quality/size ratio that's right for you. XAVC S 4K and XAVC S HD are your non-compromise modes that focus entirely on picture and audio quality, but they will require a sizeable and a very fast SD card to be activated. AVCHD will allow you to record good-looking footage that's suited for playback on high-resolution TVs and monitors, while the MP4 format is here for those that want to conserve as much space as possible and are willing to accept a noticeable drop in quality.
If you wish a bit more reach, or you are planning to use a lens that's optimized for smaller APS-C sensor, than you can always activate the Super 35mm mode, which applies a 1.5x crop to the image and thus gives you a more "zoomed in" footage, but without a large toll on image quality. The Hybrid AF system also comes into play when it comes to video recording and does a pretty commendable job of keeping up with moving subjects and excellent job in less demanding conditions. Still, it's not as reliable as when it comes to shooting stills and those who need perfect focusing for their work should have no problem making use of the included Focus peaking technology and get the precision they need. The Sony a9 is also well covered when it comes to audio recording.
While its included stereo microphones do a pretty decent job themselves, most users should still make use of the include headphone and microphone jacks to take their audio to the next level. Now, there is one thing that stops the Sony Alpha a9 from being a dream video recording tool to many professionals and that's the lack of any kind of Picture profiles, like for example S-log. While the footage on its own shows great amounts of dynamic range and very pleasing colors, there are a lot of users out there that wish to have as much control as possible over the look of their videos and who like to color grade them in post-processing and thus, the a9 still won't be a camera suited to those types of users.
Everyone else that's not limited by their working habits when it comes to posting processing will get a great deal of enjoyment out of the Sony Alpha a9 and everything it has to offer on the video recording front. Even when we take into account the lack of Picture profiles, we are still very pleased with everything Sony has done in this aspect.
Image quality
Now that we've established that the Sony Alpha a9 handles itself very well regarding its body, controls, performance and video recording, does it manage to close the circle of impressive features with its stills image quality? Well, it certainly does, even though the a9 is not the best performing camera on the market when it comes to its image quality. 24 megapixels of resolution is plenty enough for the type of users this camera was created for (journalist, sports and actions shooters) and you will get very detailed images both when shooting JPEG and RAW, just don't expect them to be on the same level as on cameras like the Nikon D850, Canon 5D Mark IV or Sony's own A7R II. Still, those cameras don't come with an impressive 20 fps burst rate, so teach its own.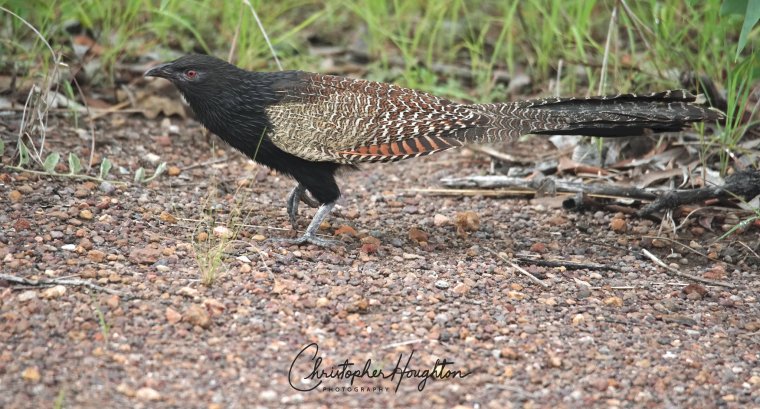 Photo courtesy of Chris Houghton
We also like that Sony has optimised the JPEG algorithms on the a9 very well and that the sharpening and noise reduction never felt too aggressive and the colors remained close to natural. You will, of course, be able to get even better image quality while shooting in RAW, but it's good to see that the JPEGs are done tastefully since they are less demanding on the camera hardware and will allow you to shoot longer bursts of images than when it comes to RAW files. When it comes to noise performance, the a9 easily sits on top of one of the best full frame cameras around and can produce very detailed photos up to an ISO of 12800 (even when it comes to JPEGs).
Dynamic range is also on the level you'd expect to form a modern full frame camera, but not class-leading and that's because its sensor was more optimised for speed rather a raw dynamic range. You'll still be able to get a respectable amount of flexibility in post-processing when it comes to fine-tuning your exposure, but the a9 is certainly not the best choice for landscape photographers. What's also good about this camera is that you can choose between two types of RAW files (compressed and uncompressed) and thus you will be able to pick a middle ground between the JPEG and regular uncompressed RAW files.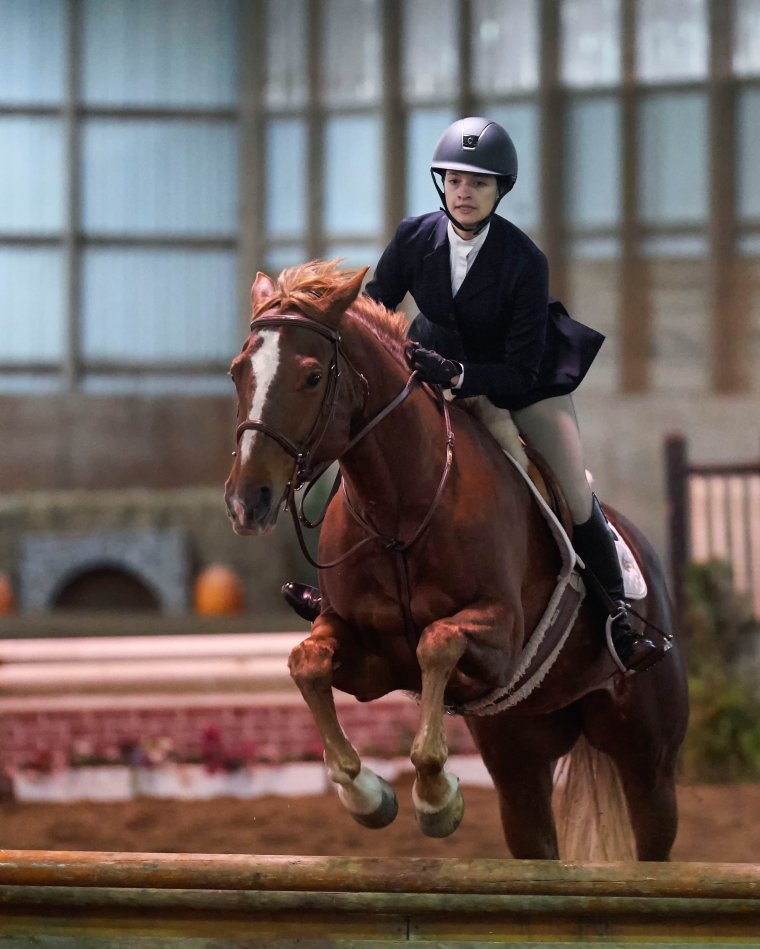 Photo courtesy of jdeleha1
You will also get a decent number of different Creative Styles which can drastically change the look of your photos. These are Standard, Vivid, Neutral, Clear, Deep, Light, Portrait, Landscape, Sunset, Night Scene, Autumn leaves, Black & White and Sepia. You can also create your profiles and adjust the Contrast, Saturation and Sharpness. So, while the Sony Alpha a9 may not be the camera catered to everyone's tastes when it comes to its image quality, it performs as well as most of the full-frame cameras on the market and even surpasses a lot of them when it comes to its low light capabilities.
Conclusion
Well, a lot of things can be said about the Sony Alpha a9, but one thing is certain, it's a smaller camera that tries to compete with the bigger boys on the market and it does so with great success. It is as closest as you can get to a perfect full frame camera these days, especially if you value things like shooting speed, build quality and video recording. That's not to say that it could benefit from a few improvements like better dynamic range, the addition of color grading profiles for and more refined focusing performance for video recording, but these are the only items that we've found about the a9 that deserved any type of criticism. Everything else about this camera is executed so well, that we were left with a very pleasant overall impression and a newly born excitement when it comes to the future developments of mirrorless cameras.
The a9 is a fine example of what can be achieved when enough ambition and expertise comes into play and we can't wait to see how other camera manufacturers will react to this camera. So, the final conclusion is quite simple this time; if you are a professional sports photographer/journalist or a serious videographer who isn't bothered by the lack of dedicated profiles optimized for post-processing and you are looking for very powerful package that will be a lot more portable than a DSLR or a bigger mirrorless camera, then you really can't go wrong with the Sony Alpha a9.
That's not to say that there aren't other photographers out there that would also enjoy this camera and there's certainly a lot of them, but it may turn out to be quite a pricey purchase and one that won't be easy to justify over a lot of other capable full frame cameras on the market. It's up to you to decide, but either way, you'll be getting an excellent camera and nothing can change that.
SaveSave
The following two tabs change content below.
An amateur photographer, songwriter, musician, computer and technology geek and an occasional comedian, I'm a little bit of everything. I always aim to pursue things I'm passonate about and try to look on the positive side of things whenever I can. My mission is to wrap my articles in that aura of positive energy and keep a healthy balance between being serious about my work and spicing things up with a little fun now and than. After all, life's a game and there's always a different way to play it.