Sony Alpha A7R II Review: An Impressive Comeback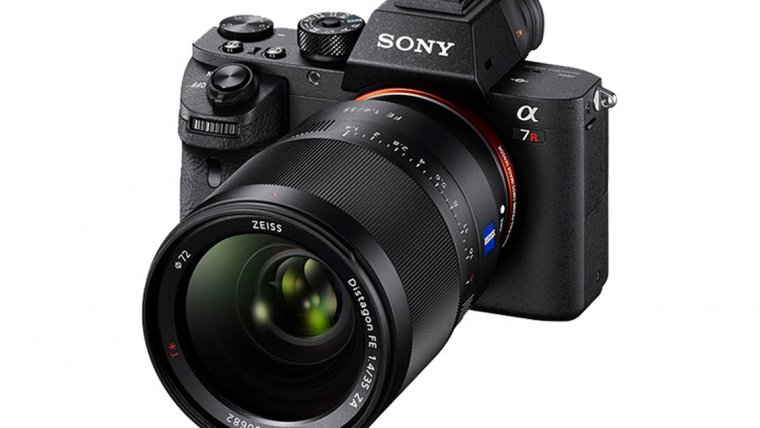 Sony Alpha A7R II Review: An Impressive Comeback
www.sleeklens.com
The choice of mirrorless cameras is certainly better than ever in the year of 2018, no matter if you consider yourself a beginner or a heavy-duty user; the market has certainly got you covered. It's also very hard to find something you could consider to be a bad product, even when it comes to the lower tier cameras, which is a result of a very competitive and everchanging market (something that is certainly very beneficial to the end user, especially for those that have the patience to wait the time when the older models are getting replaced by the newer ones, turning their predecessors in a much more interesting purchase for a lot of people who aren't bothered with staying up to date with every trend and want to get as much bang for their buck).
Still, despite the camera we're talking a look today also being a successor and aiming to replace its older brother it's one of those cases where a lot of people owning the previous model will have a lot of good reasons to consider investing in an upgrade. We're talking about the Sony A7R II, a camera that is considered to by many to be one of the best mirrorless cameras available on the market to this date (even though it has also been surpassed by a newer model). It's an enthusiast-oriented full frame mirrorless camera that aims to bring excellent image quality in a considerably smaller package than your traditional DSLR, but without bringing too many compromises along the way.
You'll be getting a high-resolution sensor, capable AF system, nicely designed body packed with different controls to interact with the camera, 4K video recording, in-body image stabilization, an EVF, different picture profiles that will be very helpful to serious videographers, support for many native and legacy lenses (via the compatible adapters), decent burst rate (considering the very demanding sensor) and much more. Now, all of this does come at a cost as the Sony A7R II isn't something you could consider an affordable camera, but that shouldn't be a problem for most professionals that are used to investing a decent amount of money into their gear.
There's also the fact that the A7R II is over 150 grams heavier than its predecessor and thus, less portable and harder to carry around with you at all times (so if portability is your main concern, the A7R Mark I is still the camera you should consider for your next purchase). Still, despite the considerable increase in weight the A7R II is still much easier to lug around than your traditional full frame DSLR (especially when you take into account that the mirrorless full frame lenses are smaller than their DSLR equivalents). So, it's up to us to figure out if the Sony A7R II is as good as everyone says and if it packs enough punch to convince a lot of photographers to make the switch to a mirrorless system and is it a big enough leap in technology to mark the speed up the slow, but steady fall of the DSLRs that has already begun couple of years ago. Let us first look at its specifications.
The first thing that comes to mind when looking at the Sony A7R II from its position as the upgrade for the A7R Mark I is the new and improved sensor. The older model featured a very similar sensor to Nikon's D800/D810 cameras (probably the same one, even if Sony would lead you to believe otherwise) and one that was very capable for its time (still is, in a way), but the 42-megapixel BSI CMOS sensor brings a significant improvement to image quality and could easily be considered one of the best of its kind when looking at the current full frame cameras as a whole.
Pros
Built-in WiFi
NFC Connectivity
5-axis Image Stabilization
Articulating Screen
4K Max Video Resolution
Electronic Built-in Viewfinder
Face Detection Focusing
UHS-I Memory Card Support
External Microphone Port
External Headphone Port
Environmental Sealing
Timelapse with optional downloadable app
High Shutter Life Expectancy
Good Low Light ISO
Dual-axis Electronic Level
Remote control with a smartphone
Cons
No Touch Screen
Low Battery Life
Heavy Body
Click to read the full Review
Even though it's of very high resolution, it doesn't suffer too much penalty when it comes to noise performance and also manages to bring great dynamic range (as stated by a lot of reviewers, but we will have to test it for ourselves as this is an independent review after all). The lack of an optical low pass filter should also help to maximize the amount of sharpness that you'll be able to get out of the A7R II, but as always the main deciding factor when it comes to resolution will be the quality of your lenses (since there's a high possibility that such a high megapixel count will amplify any flaws that of a less capable piece of glass).

The 42-megapixel sensor also supports ISO values ranging from 100 to 25600 (expandable to 102400), shutter speeds as fast as 1/8000 sec or as low as 30 sec (there's also a silent shutter mode available which will enable you to shoot in complete silence but with a very slow shutter speed) and on top of that is also equipped with 5-axis image stabilization (something that we really missed not having on the A7R considering how sensitive these sensors are to motion blur). Considering the fact that a lot of lenses compatible with the A7R II don't feature image stabilization and that mounting legacy manual lenses on this camera won't be a strange practice to many photographers and videographers, the built-in image stabilization alone could be a big enough reason for an upgrade for A7R Mark I owners.

This brings us on the topic of performance, which is another area in which the A7R II has received some major improvements over its predecessor. Beside the general improvements to overall responsiveness of the camera (which we'll talk about in more detail a little later), the first aspect of the new model that really stands out from its list of features has to be the 399-point Hybrid AF system (which consists of both the contrast and phase detect focus point). Sony promises huge improvements in focusing speed and accuracy, especially when it comes to continuous AF and shooting moving subjects. We have yet to see how big those improvements are, but we certainly believe that they should be significant enough to make those users requiring both the excellent image quality and a good performance interested in the A7R II. Those types of users will also be happy to see the noticeable faster burst rate of 5 fps (compared to 4 fps on the A7R) and increased buffer sizes for both RAW and JPEG. It's still not a fast-enough framerate to make it compete with something like the Sony A9, but good enough for more casual shooting and occasional event that doesn't feature subjects that are moving too fast or unpredictably.

The improved processing power also enables yet another new feature included with this camera when compared to its predecessor and that's the much more capable movie mode. This means two things; native 4K recording at 30 fps at a bit-rate of 100 Mbps and the same 1080p 60 fps video recording included on the A7R but now with much higher bit-rate of 50 Mbps (thus noticeably better image quality and fewer artifacts). Additionally, you will also be given a choice between two different 4K modes: the regular full-frame mode and the cropped Super 35 mode which brings improved sharpness at the cost of reduced field of view (basically turning the A7R II in a super-capable 4K APS-C camera) and more noticeable rolling shutter.

What's also great to see is that the newer model retains both the headphone and microphone jacks that were already available on the A7R, so anyone who cares a lot about having a lot of control over their audio recording should be pleased with the provided tools. The same can be said for the available Picture profiles and those that like to spend a lot of time in post processing color correcting their videos and giving them any kind of look that they desire.

Now, no flagship mirrorless camera would be complete without a comprehensive list of hardware-related features and the Sony A7R II does well to keep up with the demands that the modern technology has brought upon us. First, there's the camera body itself, which retains the polished and rugged look of its predecessor (thanks to the inclusion of weather sealing and as much controls as the enthusiast photographer's heart could desire from a mirrorless camera). The screen and the viewfinder on the back have also received some overhaul with the screen now being slightly sharper thanks to its resolution of 1,228,800 dots (sadly, still lacking touch support) and the viewfinder becoming larger in size with a magnification of 0.78x. A built-in flash is still missing on the A7R II, but the maximum flash sync speed has been raised to 1/250 sec up from the 1/160 sec of the older model, something that will certainly be appreciated by anyone whose daily routine consists of using any type of flash-related gear.

While most of the notable upgrades end there, the A7R and the A7R II still share a couple of important features such as the SD card/Memory Stick Duo compatible card slots, stereo microphones, micro-HDMI ports and Wi-Fi with NFC. So, if you aren't bothered by the lack of a built-in flash and a touchscreen unit, then the Sony Alpha A7R II will certainly appear as a really well-rounded piece of gear and that could certainly be considered a truth even when looking at it from a strictly objective standpoint. No matter if we're talking about photographers or videographers, it seemingly brings enough useful features to satisfy the needs of each of those types of users, even if they're of the more demanding type. Still, only further testing will tell the complete story, so let's begin its first chapter by examining each of the important aspects regarding the A7R II and its body, interface and wireless capabilities.
Body and handling
There's no denying the fact that the Sony A7R II serves as a great representative of a well-designed mirrorless camera and there are a couple of facts that support this statement. The first one is the pure build quality, which this camera certainly does have plenty of. Its magnesium alloy construction will allow it to take a lot of abuse and remain functional for many years after it's left the store, while the inclusion of weather sealing means that you'll be able to extend your type of use of the A7R II to more conditions than just shooting during sunny days or indoors. While it won't be as rugged as some of the cameras that are dedicated to being used outdoors and their toughness is their main selling point, you'll certainly be hard pressed to find a mirrorless camera with better image quality that can even closely tackle some of those demanding usage scenarios. Now, the second part of this camera's design has to be its overall shape and form, which has also been done the right way (at least in our books).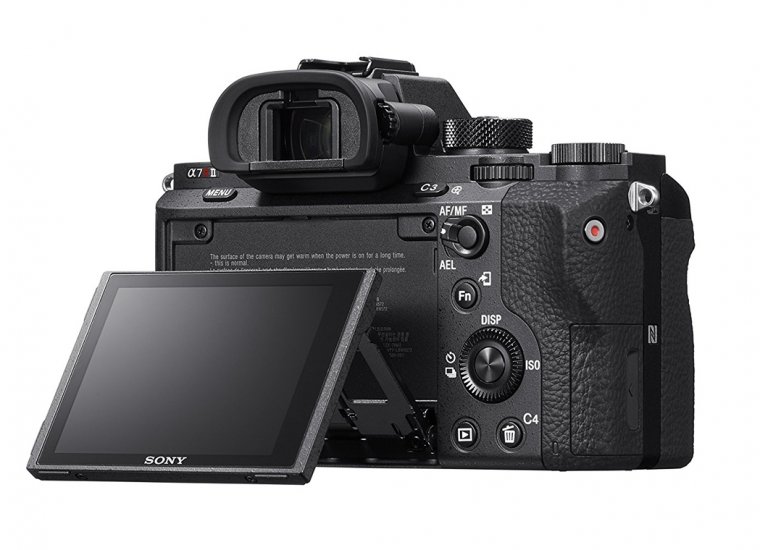 The A7R II is an easy camera to hold, even after prolonged periods of time thanks to its adequately big grip and the thumb rest, as well as the non-slippery material that's strategically placed on those parts of the body that could make the camera more slippery and thus easier to drop unintentionally if they were left unprotected. We may not be talking about the lightest mirrorless camera ever (at least when it comes to those that aim at portability instead of looking like smaller sized DSLRs), but that's something that couldn't be avoided when you consider how much technology has Sony been able to cram inside such relatively limited dimensions. So, while you'll certainly be able to get a more portable and easier to carry around mirrorless camera, if you want it to have the greatest image quality and an impressive feature set, then you won't be able to go much more portable than something like the A7R II. The last thing we need to mention before moving on to our tour of the camera body is the controls layout and it's another area which doesn't leave a lot of room to complain about, even if you're one of those demanding users that can easily found if there's something wrong with a particular camera in this regard. The only thing that's missing on the A7R II and can be found on a lot of other modern devices is a touchscreen unit and its absence will mostly bother those videographers that like to use the screens of their cameras as a way to quickly acquire focus (luckily, focusing manually with the A7R II is a real joy and thus most of the professionals will resort to that option anyway). The rest of you (meaning those mainly interested in taking photos) should have no problems with successfully operating the camera and accessing all of its functions quickly and precisely.
Now, let us see what kind of controls and other hardware traits are featured on this camera and what makes it fall into the category of enthusiast-oriented devices. As always, let us start with the front. You won't find a lot here, just the remote sensor, the front dial, AF illuminator/Self-timer lamp, a pair of stereo microphones and the lens mount together with its lens release button. The right side of the camera features the Movie button, the access lamp, the NFC mark and also, the memory card slot, while the right side holds all the available ports (microphone and headphone jacks, as well as the micro-USB and the micro-HDMI ports). The bottom of the A7R II holds the housing for the battery pack and also the traditional tripod screw mount. Now, let us look at the top of the camera. Here you'll find the speaker unit, a hot shoe mount, the main mode dial, two customizable buttons (C1 and C2), the exposure compensation dial and lastly, the shutter button with a power On/Off lever mounted at its front. In the end, let us see what can be found on the back of the Sony A7R II. Beside the expected things (like the EVF and the articulating LCD screen) you'll also find the diopter adjustment dial, the Menu and the custom C3 buttons, the rear command dial, the AF/MF, AEL, Image index button coupled with the with the AF/MF/AEL lever, the Fn/Send To Smartphone button, the C4 and the Playback buttons and lastly, the control wheel (with a large button in its center) that also doubles as a four-way navigation controller and holds three separate default shortcuts (DISP, Self-timer/Drive, ISO), but you can also remap each of its directions to your liking.
Now, before we say a few words about customization (which is one of this camera's stronger suits) we need to examine the user interface and see if Sony has done some improvements here (since many of their older models came with menu systems that weren't easy to navigate, functions and settings that were hard to find or sometimes even harder to activate). Well, not much has changed since the previous model, it's practically the same old interface and thus, not the most intuitive ones we've ever seen. You certainly can learn your way around its quirks and use it without any problems, but it will take you some time to get to grips with everything it has to offer and learn to use it effectively. Power users certainly won't mind having to tinker with their cameras a little more than they're used to, but if getting a simple user experience is your top priority than using the A7R II probably won't be the best time you've ever had with a camera. Still, the menu system does have one strong feature to its side and that is customization. The first option that you'll spend a lot of your time using is the Function menu (accessed by its dedicated Fn key located on the back of the camera). This feature will provide you with a separate customizable screen which can be populated with up to 12 different items (from more than 30 ones to choose from like the Flash Mode, ISO, Metering Mode, Zebra, Picture Profile, Creative Style and more). Then there's the topic of customizable buttons, of which there is a lot to work with. You can change the behavior of up to 11 buttons (12 if you count the back control wheel), which a number that should satisfy every type of photographer out there. The back control wheel can be used to adjust things like the aperture, Shutter Speed, ISO and White Balance while the rest of the controls can hold functions such as the Focus Area, SteadyShot, Audio Rec Level, Memory, Eye AF, Aperture Preview, Peaking Level, Peaking Color, Application List, Grid Line and a whole lot more. So, while the user interface and the menu systems are a little more complicated than those you'll find on most cameras, the A7R II will reward your patience and persistence with one of the biggest arrays of customization options you'll ever find on a modern camera.
Now, all that is left is to look at everything the A7R II as to offer in terms of connectivity options (be it wired or wireless). Since the A7R offers both the Wi-Fi and NFC technologies, it's quite easy to connect it to an NFC-enabled Android device just by tapping them both together and completing a one-time setup. Once the two devices are connected you'll be able to transfer your images to your smart device or use it to remotely control the camera for those occasions where you're shooting yourself, using long shutter speeds, recording videos or doing a time-lapse. You'll also be getting an extensive list of functions to play around while the camera is being remotely controlled, as well as a decent array of different applications that you can install on the A7R II itself and thus extended its capabilities even further (via the PlayMemories Camera Apps). The A7R II can also be wirelessly connected to a PC or a TV to allow you to backup your content to the cloud or view it on a big screen.
If you decide to connect the camera to your computer via a USB cable, you'll also be given the option to import your images into Sony's PlayMemories Home application and do things like sort them into a calendar, create DVDs or upload your pictures and videos to different social networks. There's also the option to develop RAW files with the help of the Image Data Converter program and adjust many different picture parameters before exporting them to JPEG format. So, as is the case with the A7R II and its advanced features in regard to its controls and its user interface, you'll also be getting plenty of them while using the Wi-Fi or the USB connection and we certainly haven't noticed any lack of important functionality here. In conclusion, if you don't mind spending some of your time on learning how to use the A7R II effectively (thanks to its somewhat unintuitive user interface) you'll be rewarded with a camera that offers as much control and customizability as you would expect from the best flagship cameras out there.
Autofocus and performance
The Sony A7R II has received a lot of improvements over its predecessor (some small, some more substantial) and one of the big ones certainly has to be everything that's closely related to performance. While the better overall responsiveness and the slightly faster burst rate may not sound very impressive to many photographers, one of the aspects of this camera surely will; its 399-point Hybrid AF system. The old A7R featured a usable, but still rather limited contrast detect based system that was doing a decent job when it comes to everyday shooting but was struggling when it came to capturing moving subjects or providing good Continuous AF capabilities for video recording. This is where the increased focus point count and the phase detect a component of the new AF system comes into play and manages to do a great job on significantly improving on both of these areas.
While shooting in normal conditions provides no real challenge for this focusing system, we will judge its behavior on how well it handles in the more demanding situations, like tracking moving subjects. Well, to our surprise, it proved to be more capable than we've expected, giving us a lot of photos that were perfectly focused (and only a couple that wasn't). While a camera that was made as a tool for those who want to get as much performance as possible (like the Nikon D5, Canon 1D X Mark II or even Sony's own A9) will give you better results, the A7R II is still one of the fastest cameras we've ever tested that favors image quality over the ultimate speed. Only one thing will stop the A7R II from being a great replacement for such cameras and that's its burst rate (the side effect of such a high-resolution sensor and the processing power required to drive it), but more on that after we examine all of the focusing modes that you'll be getting in this package.
So, as expected from most of the modern cameras the A7R II also features three basic focusing modes; AF-S (for shooting still subjects), AF-C (for moving subjects) and the traditional Manual focus mode (helped by Focus Peaking and other helpful assist tools). After you've picked your main focusing mode you'll be able to choose your Focus Area and there's a lot to choose from; Wide (your traditional mode that covers a wide variety of use case scenarios), Zone (select one of the predefined nine focus areas), Center (best used for subjects that are in the center of your frame), Flexible Spot (your most precise Focus Area which will allow you to focus on precisely on smaller subjects or particular details in your frame), Expand Flexible Spot (as its name implies, it expands on the capabilities of the normal Flexible Spot Area and adds the surrounding focus points around the selected one to give you increased accuracy) and lastly, the Lock-on AF (this is the mode you should be in if you plan to shoot any kind of moving subjects, as it will allow you to press your shutter button halfway and keep your subject in focus as long as you don't let go of that button).
Now, that we've mentioned everything that was necessary about the Sony A7R II and its focusing system, it's time to examine a few other factors directly related to its performance. One thing that you'll certainly notice if you've used the A7R before is the increased responsiveness of the newer model and the numbers certainly prove it. You won't have to wait longer than around 1.5 seconds before the A7R II turns on and become ready to take the first shot. Also, you can expect to get very short focusing times in a range of 0.2 second and shot to shot times at around 1 second (which may sound like a lot but is perfectly fine for a 42-megapixel full frame camera). As expected, such sensor will also limit the camera's ability to shoot very fast when it comes to its burst rate and the story is no different in case of the A7R II. This is the reason why the shooting speed on this camera tops at 5 fps and the buffer depths you'll be getting will be around 20 shots (both for RAW and JPEG) before you'll notice any slowdown, which isn't very impressive when compared to some of the other flagship mirrorless cameras or DSLRs, but still reasonably fast for a special camera like the A7R II.
In the end, we need to take a look at the battery life, something that has always been a problem for mirrorless cameras due to their limited size and limited space to fit a large battery pack inside of them. The A7R II doesn't bring any kind of breakthrough endurance, but still a decent one considering how power hungry its internals are. While we would still recommend you to get an extra battery pack if you consider yourself a more demanding user, the 340 shots you'll be getting if you're mostly using the LCD monitor (290 when using the EVF) will surely be enough for the majority of normal shooting days (unless the video recording comes into play). So, after we've totaled all of our experiences and findings we've got out of the Sony A7R II we can certainly say that it's a very capable camera performance-wise and also one that manages to bring enough speed in all of the important areas despite its demanding nature as a very high-resolution full frame mirrorless camera and you won't see us complaining about any of its aspects. Let's hope that the A7R II manages to bring such a consistent showing when it comes to its video recording capabilities since that's something we are about to examine in the very next section of this review. So, let's get to work.
Video features and quality
The Sony A7R II is one of those cameras that manages to bring excellent features and capabilities when it comes to taking stills, but also doesn't neglect the needs of professional videographers (at least most of them). While it's not as focused on video recording as something like a Panasonic GH5 or a Sony A7S II, it does bring a couple of important features that still enable it to be an excellent choice for those users that want to invest in one camera that does it all. First and foremost, it offers the all-important 4K recording and in no less than two different modes, the traditional recording that uses the whole sensor and doesn't apply any crop to your footage and the very familiar Super 35 mode that will apply some crop but also increase the image quality due to oversampling. All your high-quality content will be recorded in the XAVC S format and at a bitrate of up to 100 Mbps (so, not as high of a bitrate as some of the competition, but still more than enough to get you videos of good quality). You'll also be given a lot of room to create some decent slow-motion footage due to the inclusion of both the 1080p 60 fps and 720p 120 fps modes. The audio quality is also something you shouldn't worry about too much because the A7R II brings both the microphone and headphone jacks, built-in stereo microphones and all the control you'll ever need over your sound levels.
Another thing that is well implemented on the A7R II is its AF system. Thanks to its Hybrid nature and its phase detect focus points you'll be getting a pretty consistent and fast performance while recording videos and almost no hunting at all (low light conditions could pose some challenge, but never at a level that would degrade the focusing responsiveness too much). If you're using a legacy manual focus lens (like a lot of people certainly would), then you'll also be able to make use of Focus Peaking to easily get precise focus at all times. Still, that's not where the impressive feature set ends since we certainly can't talk about video recording without mentioning the in-body Steady Shot image stabilization (which is also something that was missing on the A7R).
It's a 5-axis solution, meaning that it will give you very effective stabilization no matter what you do with the camera (not as stable as a tripod or a gimble, but certainly good enough for those occasions where you need to be handholding the A7R II). Now, what about the quality of the videos that you'll be able to produce with this camera. In short, it's very good, especially if you can deal with the crop applied by the Super 35 mode as it produces the cleanest footage with the least amount of noise and the best dynamic range. That's not to say that the regular 4K mode isn't good, but it just isn't as impressive. Still, it will serve you well for those occasions where you need as much field of view as possible and be dealing with a cropped image is out of the question (So, you're actually given a lot of flexibility).
The A7R II also comes with S-Log2 support on board, meaning that you'll be able to squeeze even more quality out of your videos if you know your way around those tools that are used for color grading or editing in general. There's certainly not a lot of reason not to pick this camera as your main video recording tool, especially if you don't mind the lack of a touchscreen, higher bitrate options or some specific video recording options and formats that only the most hardcore shooters will appreciate.
Image quality
Now, for the category that you've been anxiously waiting for; the stills quality. You wouldn't be wrong if you decide to call it this camera's main selling point as it certainly is one of the biggest reasons anyone would decide to invest in such a pricey piece of gear. While the first A7R certainly was no slouch when it comes to taking great photos (even in low light), the new 42-megapixel sensor improves on everything that could be improved. Besides having more megapixels and resolution to play with, you'll also be getting better dynamic range and less noise at high ISO levels. Actually, the A7R II is one of the best performers on the market when it comes to low light photography, which is certainly an impressive feat for a camera with such a resolution and smaller pixel size than something like your traditional 24-megapixel DSLR (which can still offer better noise performance on some occasions, but obviously with a significantly smaller megapixel count).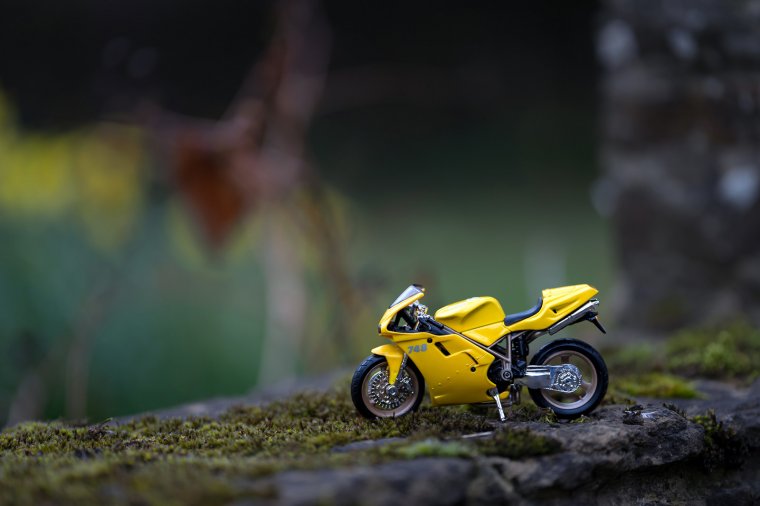 The A7R II will be especially useful to landscape and portrait photographers, as well as those who are used to printing their photos to large proportions, like for example billboards. It won't replace your expensive medium format camera for that kind of work, but it certainly comes close to its capabilities, but for a lot less money and in a much more portable form. Those of you with a workflow that consists of mostly shooting in JPEG format will be happy to know that Sony has done a good job of balancing the image processing that's applied to JPEG photos and thus you won't see any traces of excessive sharpening or noise reduction algorithms that could potentially make a mess out of your pictures and have a negative effect on their quality. After all, you're not buying this kind of a camera to get photos that look as over processed as those of a lot of modern smartphones as you're certainly looking for a certain level of purity and more natural look. Still, some of you may be interested in the in-camera filters or picture profiles that can be applied with just a press of the button and yes, the A7R II does have a lot of them. You can either choose from one of the Creative Styles (Vivid, Neutral, Portrait, Landscape, Sunset and more) or the Picture Effects (like the Toy Camera, Pop Color, HDR Painting, Miniature and so on). All in all, there's nothing to complain about in terms of the Sony A7R II and its photo quality; you'll certainly enjoy every bit of it if you know what you're doing, and you pair the camera with a decent lens (since that 42-megapixel sensor certainly does require quality glass to really spread its wings).
Conclusion
It's very easy to make conclusions when you're presented with such a capable piece of gear like the Sony A7R II. You would expect for a flagship camera to bring no compromises to the table and this one certainly manages to bring none that will seriously bother a majority of people (lack of a touchscreen, average battery life, less intuitive user interface and the averagely high bitrate for video recording) and instead pack a big punch with its impressive feature set that wouldn't feel out of place on any type of a flagship camera (unless it's a sports camera, where the 5 fps burst rate wouldn't be enough for professional users).
You're getting one of the best full frame sensors around, a well-made and durable body, lots of control over the camera itself and its behavior, extensive wireless capabilities, 4K video and 120 fps slow-motion recording, microphone and headphone jacks, an excellent screen and viewfinder combination, awesome performance (especially when it comes to focusing), Focus Peaking, 5-axis body stabilization and more. So, if you're looking for a full frame mirrorless camera that is as portable as it gets for its type of a device and offers very satisfying experience both for taking stills and recording videos, then you should look no further from the A7R II as it will certainly satisfy most of your needs. Looking for a digital rangefinder camera that is premium at its best, try Leica M10.
The following two tabs change content below.
An amateur photographer, songwriter, musician, computer and technology geek and an occasional comedian, I'm a little bit of everything. I always aim to pursue things I'm passonate about and try to look on the positive side of things whenever I can. My mission is to wrap my articles in that aura of positive energy and keep a healthy balance between being serious about my work and spicing things up with a little fun now and than. After all, life's a game and there's always a different way to play it.