Sony Alpha a6300 Review
www.sleeklens.com
It's true that flagship cameras are always the most fun to review because of their often impressive feature sets that more than often bring us new technologies that aim to improve the experience we get while using them, but on the flip side, they were created for a very small audience and not many people will be able to afford them (or even need every functionality that they have to offer). This brings us to mid-range cameras, which usually offer the best value in terms of price and features for those photographers looking for a more serious camera, but without the inflated cost of a lot of flagship camera (at least in the eyes of those users that aren't professionals and don't earn enough to cover the amount of money they would pay for a flagship camera).
Today, we have a very special camera that we're about to review and certainly already a very familiar one in the photographic community; we're talking about the Sony Alpha a6300, one of the best mirrorless APS-C cameras of 2016 and still a very respected product even two years after its release. While a lot of reviews for this camera already exists all around the internet, we believe that it's important to revisit those products that aren't new anymore and have already been replaced by older models, but will still be able to offer a lot of value for a significant number of photographers or videographers, especially with the usual drops in price these types of cameras tend to receive after they've been on the market for some time. So, in that respect, the Sony a6300 still looks like a very capable camera that manages to punch above its weight and that could even satisfy the needs of those users that usually stick with much more expensive flagship cameras (that is if they don't require a sensor larger than APS-C for their type of work).
For those of you that don't know much about the a6300 we will point out a few of its highlights and notable features; a very capable high-resolution APS-C sensor, 4K video recording and the addition of a microphone jack, great build quality thanks to the use of high quality materials and weather sealing, a hybrid AF system, an articulated screen and an EVF, fast burst rate, good battery life, Wi-Fi, NFC and lots more. The only two notable things that are missing from the specs sheet are the IBIS (or in-body image stabilization) and the touch-enabled display. We wouldn't consider them to be deal breakers for most people, but that is something you should keep in mind if you're considering the a6300 as your next purchase and if those two are very important for you to have on your new camera. Everyone else should find a lot of value in everything this device has to offer, and we hope that our review will lead us to the very same conclusion and without any nasty surprises coming along the way.
Let us begin by dissecting the Sony Alpha a6300 to its most important factors and examining everything it brings to the table in a little more detail!
As always, we'll start our review with everything directly related to image quality and the first thing that comes to mind is the type of sensor that's built into the camera.
Pros
Built-in WiFi
NFC Connectivity
Articulating Screen
4K Max Video Resolution
Electronic Built-in Viewfinder
Face Detection Focusing
Light Body
External Microphone Port
Environmental Sealing
Timelapse with optional downloadable app
Remote control with a smartphone
High Video bit rate of 100mbps
Magnesium Alloy body elements
Cons
No Image Stabilization
No Touch Screen
Low Battery Life
Click to read the full Review
The Sony a6300 is equipped with a 24-megapixel APS-C sensor that may sound very common for a mirrorless camera or DSLR in this its price range, but in reality, it's one of the best APS-C sensors around and should offer you both the great dynamic range and noise performance. These are very good news both for people that don't like to spend much time editing their photos and also those that shoot in RAW and nothing else. That sensor is also equipped with a powerful Bioniz X processor, which should do a very good job of providing it with nicely optimized imaging algorithms and advanced noise reduction, even while you're shooting away long bursts of images. Unfortunately, the a6300 lacks the in-body image stabilization that's now found in a lot of mirrorless cameras, so those of you that are used to mostly shooting in low light conditions and don't own a stabilized lens will have to learn to work with higher ISO values and faster shutter speeds for most of your time.

Luckily, the high ISO performance of this camera should allow you to get very usable images in most demanding conditions even without the stabilization, so it's actually the videographers that will miss these particular features more than the photographers. When it comes to having very good control over your exposure, the a6300 offers all the right tools; an ISO range of 100-25600 (expandable to 51200), shutter speeds ranging from 1/4000 sec to 30 seconds (even more if you use the traditional Bulb mode) and a maximum Flash Sync speed of 1/160 sec (which is decent, but still not the fastest we've seen in a mid-range camera).

So, image quality shouldn't be an issue with the a6300, but what about performance? Well, its predecessor, the a6000 certainly wasn't a slow camera by itself, and thus the newer model also builds on its performance and even manages to improve it in some different ways. The first area in which you'll notice the difference is general responsiveness when working with the camera and especially when it comes to power it on. Secondly, the a6300 brings the new and much-improved Hybrid AF system (Sony calls it 4D focus, and it certainly sounds cool for a marketing term) which now consists of 425 focus points in total.

While its performance when shooting in regular conditions will surely be improved over the older one, the most noticeable improvement that could be observed would be in case of taking photos of fast-moving subjects or during video recording. Still, due to the lack of a touchscreen, the Touch AF capability is still missing on the newer model and that's something that will surely annoy a couple of serious videographers who are now used to focusing with ease just by tapping their camera's screen. At 11 fps, the burst rate speed on the a6300 has remained unchanged when compared to its predecessor and thus the buffer sizes should also remain very similar, which isn't a bad thing since the a6000 already did a decent job in this type of work (also, the new and improved AF system will improve the Continuous AF performance, bring you a lot more shots that are correctly focused and thus make the burst rate much more usable than before).

Now that we've covered most of the things related to the performance of the camera, there are only two areas left to discover before moving on to the real meat of this review and that's all of the features related to video recording and all of the important aspects of A6300's body (on the outside as well as on the inside). Starting with the video recording, you'll certainly be getting a lot of options with this camera; 4K video recording at a bit rate of 100 Mbps (which is also oversampled from the full resolution of the sensor and thus bringing noticeably more details), 1080p recording at framerates of up to 120 fps, a microphone jack (sadly, no headphone jack), zebra patterns, Focus Peaking, Dual Video Recording (a feature that will simultaneously record your traditional 4K footage together with a more compressed 1080p video in MP4 format for easier sharing on the web or on social networks), Picture profiles that will allow you to record videos without any processing applied to them within the camera which can later be edited to your taste in any of the video processing tools that you decide to use and much more.

Again, the lack of in-body image stabilization does undermine this camera's value as a serious video creation tool a little, but considering the fact that there's already a lot of E-mount lenses with optical image stabilization on the market and that the a6300 being a mirrorless camera is easy to put on something like a gimble or a monopod to keep your videos free of shake, most videographers shouldn't feel like they'll be a missing a lot in their line of work because of no in-body stabilization solution being included. What a lot of professionals will appreciate in the case of the Sony a6300 will be its build quality, control scheme and a lot of impressive features that are crammed inside its portable body. It is made out of magnesium alloy (like you would expect from a camera that is positioned as a product that's catered to a lot of different types of advanced users), protected from the elements thanks to its weather sealing and also manages to bring a decent number of physical controls that would enable you to spend less time looking at the screen and instead more focused on taking the photos. The a6300's body also packs a lot of useful features both on its exterior and interior.

You've got a decently sharp articulating TFT LCD screen sporting a resolution of 921,600 dots, an electronic viewfinder with a magnification of 0.7x and a resolution of 2,359,296 dots, a pop-up flash unit with a maximum range of 6 meters when used at an ISO of 100, a pair of stereo microphones, a micro-HDMI port, Wi-Fi 802.11b/g/n, NFC, your standard SD card slot, an orientation sensor to help you level your shots and so on. So, it's pretty obvious that Sony was pretty serious about the creation of the a6300 and that they were pretty set on their goal of making it a best-seller. While it has certainly enjoyed a great amount of success since its release in 2016 it's up to us to see if it still brings enough exciting features to compete with the mirrorless cameras of 2018 and could it still be considered a great value. Let's find out.
Body and handling
What are the biggest reasons to purchase a mirrorless camera over anything else; flexibility of a traditional interchangeable lens camera like Sony Alpha A9 and portability close to a compact camera. Now, a lot of mirrorless cameras are starting to sacrifice their flexibility more and more and it's becoming increasingly harder to find a very capable one that's not positioned on the entry-level market. So, in a way, the Sony a6300 feels like a breath of fresh air considering the fact that it still has a very respectable set of features but doesn't sacrifice portability in any way. Weighing only 404 grams, it shouldn't feel cumbersome to carry around to any type of a person, especially if you pair it with a nice prime or a short zoom lens. It's also great that Sony has managed to keep the weight down on a reasonable level, but still make the camera body out of magnesium alloy instead of plastic (which is something that a lot of manufacturers do to make their cameras lighter).
The body itself looks very similar to a6000's body, but with slightly improved ergonomics thanks to the deeper front grip and the aforementioned magnesium alloy construction (which was completely missing on the older model) and the very important addition of weather sealing to make the camera much more rugged and capable of handling many different environmental conditions (we still wouldn't want to fully immerse it underwater, but shooting in rainfall shouldn't be an issue with a weather sealed lens mounted on the camera). The a6300 may not be as comfortable to hold for people with slightly larger hands (thanks to its size and the rather smallish buttons), but everyone else should be able to use it with ease, even for longer shooting sessions. We also believe that the learning curve required to get a hold of all the controls the a6300 has to offer is very narrow thanks to all of them being placed on logical parts of the body and clearly marked for their particular functions. While a touchscreen placed among those controls would certainly be a great addition to such a modern camera, most people won't mind its absence since the traditional cameras are one of those devices that can easily be handled even without one and that also holds true for the a6300 itself.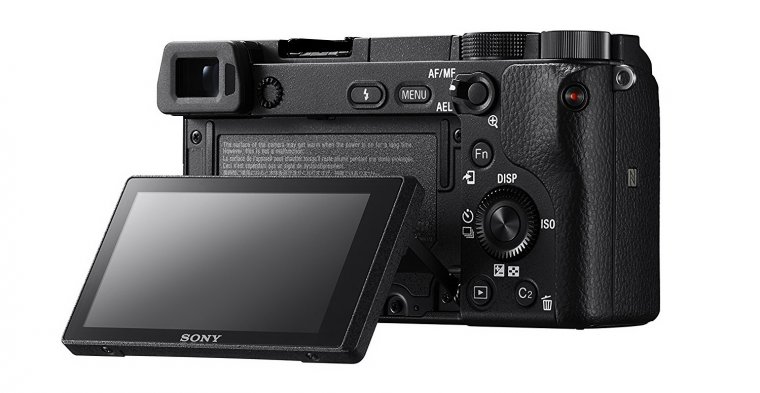 Now, let us move on to the exterior of its body and see which interesting features can be found there. Starting from the front, you'll find the stereo microphones, the lens release button, the remote sensor and the Self-timer lamp/AF illuminator. The right side of the camera only holds the contact point for establishing the NFC connection, while the right side houses the speaker unit, as well as all the available ports (micro-USB and micro-HDMI ports and also the microphone jack). The top of the a6300 holds the traditional hotshoe mount, a pop-up flash unit that's neatly tucked into the camera body when not in use, the main mode dial (holding two customizable shooting modes), the primary command dial, a shutter button coupled with the power on/off lever and lastly, the customizable C1 button. The back of the camera is where you'll find the EVF and the LCD screen, the diopter adjustment dial, the Flash button that is used to raise the flash unit, the Menu Button, a two-way lever which holds the AF/MF and the AEL functions (and one button in its center), the Movie record button, the Fn/Send To Smartphone button, the Playback and the C2/Delete buttons and lastly the four-way navigation controller (with a button in its center that is used for confirming any adjustments or selections) that is also doubles as a secondary command dial and also allows you two access four different functions that are mapped to each of its directional buttons (Disp, Self-timer/Drive, ISO and Exposure Compensation/AF Point Selection). As is the case with most of today's cameras, the battery compartment is located at the bottom and so is the standard tripod screw mount. So, there's really not much to complain about in terms of the a6300 and the design of its body. It covers all the important bases well and brings all the most important controls and functions that both the videographers and photographers will appreciate (an EVF, articulating screen, a headphone jack, twin control dials and more). Still, there is one caveat and it's the same one that can be found on most of Sony's mirrorless cameras and that's a rather inconsistent user interface and menu systems. While accessing all of the most important functions won't be a problem to anyone, finding more advanced ones could prove as a challenge to those who have never used one of Sony's mirrorless cameras before.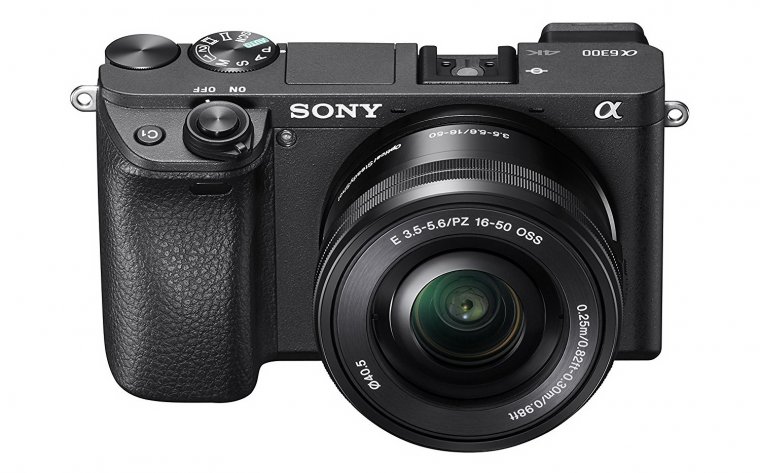 While the situation is slightly improved over the a6300 and some menus are now sorted in a more streamlined fashion, they still aren't as organized or as simple to navigate as we would like. While we wouldn't exactly call it a flaw that's big enough to stop you from considering any of Sony's products at your next purchase (since they are generally very good cameras despite their interface) it is something you should keep in mind if you're one of those impatient types of people that don't want to allocate some extra time to explore their new cameras.
Still, Sony's user interface does have a strong suit to its design and that's certainly the amount of customization that it gives to its users. First, there's the custom Function Menu (which is accessed by pressing the Fn button). It can hold up to 12 different items neatly sorted into two rows of easily recognizable tiles and the users get to choose from more than 30 different options (like the Drive Mode, Exposure Compensation, Picture Profile, Picture Effect, Zebra and more). If you're one of those photographers that like to keep one or two different sets of settings that will be used on different occasions that you'll surely be able to make use of the included option to map two of them to the main mode dial and switch between them seamlessly. To save the best for the last, the Sony a6300 will also give you the ability to choose different functions for up to 8 different controls (the C1 and the C2 buttons, the lever that allows you to switch between the AF/ML or the AEL mode and also the center confirmation button and the three of its surrounding buttons).
The list of available functions that can be assigned to those controls is even bigger than the ones that can be put inside the Function Menu and contains item such as the Flash Mode, Creative Style, AF On, Focus Hold, Grid Line, Focus Magnifier, Peaking Level and so on. Because of all these ways to customize the behavior of the a6300 you could actually call its interface the blessing in disguise since you'll be rewarded for your patience when trying to learn your way around it.
There's only one thing that we need to examine before concluding this section of the review and that's all of the features you can expect to get with this camera in terms of its connectivity with other devices, be it wirelessly or via some kind of a cable. Let's start with the wireless ones. The first unique feature that can be found on many of Sony's cameras and one that is also present on the a6300 is the ability to download and install applications on to its memory and thus expand its functionality beyond that given to you out of the box (which is certainly a very cool concept reminiscent of something you would do with your smartphone or a tablet).
Besides that feature, there are also the more traditional ones available like the ability to view and send photos on your smart device, use the GPS data they've gathered, remotely control the camera with your smartphone serving as a viewfinder or view your photos on a Wi-Fi enabled television set. Impressively enough, the a6300 also offers a lot of functionality when connected to your computer via the micro-USB cable as there are three separate pieces of software available for you to download for those types of operations. The first one is the PlayMemories Home application and it will enable you to sort your images in a special calendar by the date they were taken, create a movie disc from your selected videos or upload your photos or movies to social networks of your choice. The second application that could be of use to you is the Image Data Converter which is a simple tool that will allow you to view, edit and export your RAW images to JPEG format.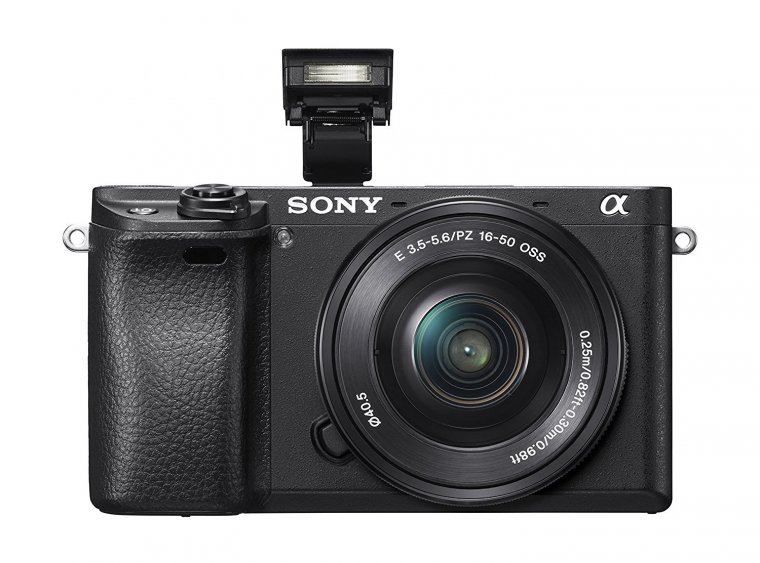 Lastly, we have the Remote Camera control program, which as its name already implies, will allow you to remotely shoot with the a6300 by connecting it to your computer, which is something that will surely be useful for anyone doing any kind of studio work and where its easier to frame your photos using the larger computer screen instead of the smaller one found on the camera itself. So, we believe that we've given you enough information for you to see how the Sony Alpha a6300 handles in use and what kinds of pros and cons can be attributed to its body and user interface. Despite the lack of a touchscreen or the somewhat unintuitive menu system, we can't say that we're unhappy with everything else it has to offer as it certainly more than justifies its price point and class for this particular category. We hope that we would be able to say the same about its performance; all you need is to scroll down just a little to find out for yourself.
Autofocus and performance
Like the most of Sony's modern mirrorless cameras, the a6300 also uses a Hybrid AF system consisting of both the phase and contrast detect focus points (a total of 425 to be precise, which is a very impressive number for a mid-range camera). So, in a way, it brings the best of both worlds from what the current technological advancements have to offer; the phase detects points are here to help the camera judge the depth of your subject and the contrast detect ones are here to worry about precision. Thus, it shouldn't come as a surprise that a system like that can't be challenged in anything but the most demanding situations, such as the moving subject tracking or continuous AF in video recording.
In both of these cases, the a6300 manages to prove its mettle and even match the performance of some of the more expensive cameras out there. We still wouldn't recommend it as a primary camera for most serious professional photographers or videographers based sorely on its focusing capabilities, but those users that only shoot sports or action occasionally and want a camera that can act as a backup to their more speed-oriented and more expensive tool, the a6300 will fit that role just fine. This is certainly one of the most flexible mirrorless cameras you can currently get in its price range when it comes to the sheer number of situations it can cope with due to its capable AF system. It's also a pretty substantial upgrade over its predecessor in this regard and while the a6000 certainly wasn't a camera that had trouble focusing in most occasions, the a6300 does a significantly better job in handling the most demanding tasks (like the aforementioned subjects tracking when it comes to sports or action photography).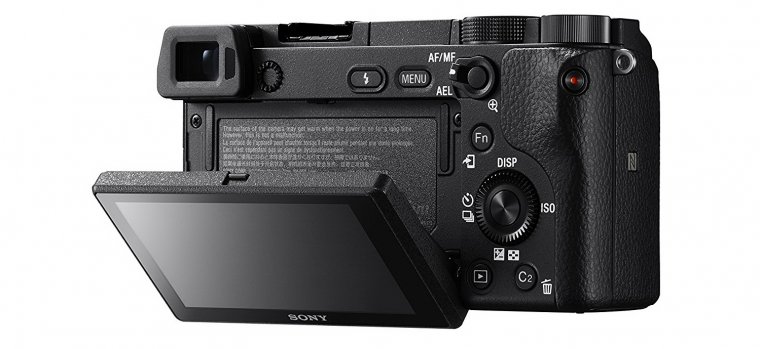 Now, let us see what kind of focusing modes can you expect to get with this camera. Your main ones will be your normal Single AF focus that should be used for taking photos of still life, Continuous AF for those subjects that tend to move a lot and of course, the Manual focus for everything in between. After that, you should pick one of the available Focus Areas; Wide (the most standard one that should be used for more casual shooting and one that gives the camera the control over which focus points to choose), Center (best used for those subjects that are positioned right in the center of your frame), Flexible Spot (the most precise method of focusing for smaller subjects or their particular parts), Expand Flexible Spot (an extended version of the Flexible Spot Area that also includes the surrounding points located around the one of your defined focus points and should be used when focus is not possible with the use of the first method) and Lock-on AF (a sub-mode of the Continuous AF mode that works with all of the available Focus Areas and is best optimized for shooting anything that's on the move). On top of those modes that we've mentioned, there are also additional useful ones available like the Face Detection, Eye AF, Focus Magnification, Focus Peaking and more (so, there's certainly no lack of options when it comes to controlling the behavior of a6300's Hybrid AF system).
So, what about the general responsiveness of this mid-range mirrorless camera; is it able to justify its price point in this category as well? Definitely yes, in our opinion. With a startup time of around a second, shot to shot times around 0.5 seconds, focus and capture time of fewer than 0.2 seconds, the a6300 does a commendable job of giving you the feeling that you're using a quality product that doesn't falter when it comes to proving satisfactory performance while being powered on.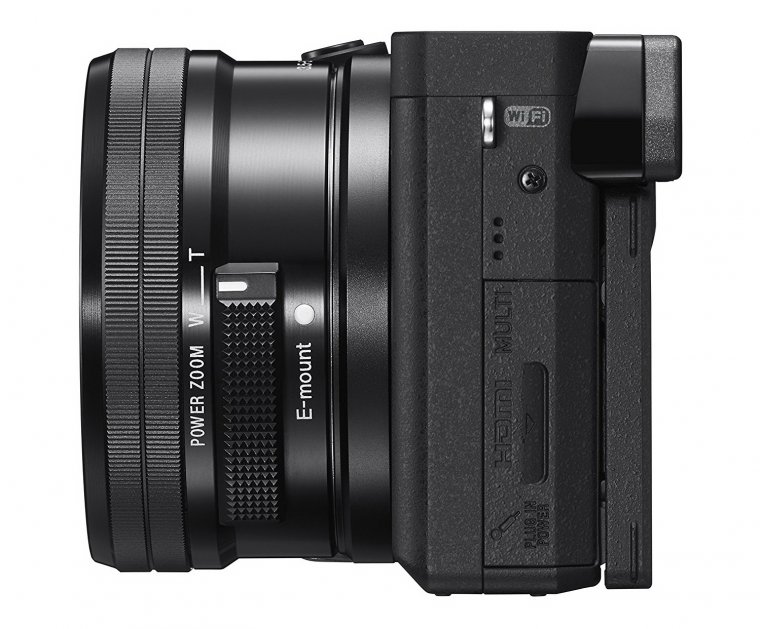 We also haven't noticed any stutters or hiccups when going through the menus, selecting things, adjusting any of the settings, bringing up any of the submenus, playing back images or videos or anything else; the performance was consistent 100% of the time. Now, when it comes to the burst rate you'll need a fast-enough SD card to keep things on a satisfactory level since the buffer times can be a tad bit longer than we would like on a more regular and slower memory card. The a6300 offers two different shooting speeds; 11 and 8 fps (both of them support continuous AF, but the 11 fps mode has the limitation of not showing all of the images in real time when you're in live view). We've measured buffer sizes of 44 JPEG and 22 RAW files for the 11 fps mode and 46 JPEG and 24 RAW files for the slower 8 fps mode. (all of these are very respectable buffer depths for a mid-range mirrorless camera, but still not as good as they should be to be able to consider the a6300 as a serious device for the professional shooting of fast moving subjects). The last thing that we need to mention before moving on to the video recording capabilities of the Sony Alpha a6300 is its battery life. It is also yet another area that has been improved over the a6000 as you'll now be able to get 400 shots instead of 360, which may not sound like a big difference, but will certainly be something you'll notice if you end up spending a lot of time away from your charger.
Another good thing to consider in those conditions (instead of investing in an additional battery) is the ability to use an external USB power pack to charge the camera's battery pack while it's in the body, something that will be especially useful to videographers recording longer than average videos and where switching batteries very often would not be a very practical thing. All in all, we haven't managed to find any discrepancies in a6300's performance as each of its aspects has managed to reach or even exceed our expectations and we couldn't ask anything more from a mid-pack mirrorless camera.
Video features and quality
It's great to see when technology is advancing so rapidly when you can get a plethora of fairly priced mirrorless cameras that can do a great job when it comes to producing photos and videos as well (something that was previously only reserved for dedicated video cameras, which were never great when it comes to taking stills) and the Sony Alpha a6300 perfectly represents that sort of a device.
The first thing that stands out about its video recording capabilities (and is the biggest upgrade over the a6000) is the addition of 4K recording and was certainly somewhat of a game changer for the time the a6300 was released. What makes the UHD recording on this camera so great is the implementation of oversampling, which actually records videos in 6K resolution and then downsamples it to 4K, resulting in overall better image quality, especially when it comes to sharpness. Still, there are some limitations that videographers will have to keep in mind. Since we aren't talking about a flagship camera that usually has the power to spare to process that kind of a demanding footage, the a6300 can only record videos using the entire sensor at 24 fps (at least when it comes to 4K resolution) and choose the 30 fps option will apply a slight crop to the recorded footage and thus reducing the overall field of view and also increase the amount of noise produced when shooting at higher ISO values. Despite those conditions, the video quality should still remain very good and usable, so the only thing you'll need to learn to work around is the applied crop factor. Besides the impressive 4K mode, the a6300 also adds a very compelling slow-motion mode to its arsenal which is recorded in 1080p resolution and at a framerate of 120 fps (although it comes with the similar crop factor applied to it as is the case with the 4K 30 fps mode, although slightly smaller).
As you would expect from a camera with that's at least partially focused on video recording, the a6300 comes equipped with a lot of features that will be important to anyone that takes video production seriously like the full manual control of exposure, control over your audio levels (both for the integrated microphone and the external one connected to the microphone jack), Zebra patterns, Dual Recording, Focus Peaking and Picture Profiles. The last feature is a pretty big one for any video-oriented camera, especially considering the fact that it's a more mainstream one when you take into account its position on the market. There is a total of 9 different Picture Profiles available on the a6300, including the popular S-Log2 and S-Log3 gamma profiles, which means that anyone who knows their way around post processing and color grading will be able to give their videos any kind of look they want and give them a real professional feel that can hardly be achieved using the in-camera footage that already has some processing applied to it.
Another big deal surrounding the Sony a6300 is its Hybrid AF system (as we've already established when it comes to producing stills) and it works surprisingly well when it comes to video recording. We would even go so far to compare it with Canon's excellent Dual Pixel AF technology, as it really is almost as reliable and could safely be used even in low light conditions or on those occasions where there would be a lot of focus changes. Again, we do wish that the a6300 featured a touchscreen as it would be of a great benefit for video recording thanks to the Touch AF capability, but you can't have it all with a camera that tries to balance its feature set and price to cater to a wider audience as possible.
The only two things lacking on this camera that stop it from being a full-fledged video recording tool are in-body image stabilization and a headphone jack, so it's up to you to figure out if you can live without those two things. All the rest of the features are very well implemented, and thus, most people should have no issues producing very pleasing videos with this camera.
Image quality
Despite having a big focus on video recording thanks to the plethora of video-related features, the a6300 certainly doesn't neglect its photography side at all and that will show from the very moment you take your first photo (and we mean a real photo, not the test photos). While the included 24-megapixel APS-C sensor might not sound like anything out of the ordinary resolution-wise, it's actually one of the most capable sensors of that size that can be currently found on the market.
Besides bringing you satisfyingly sharp images (if you pair it with a decent piece of glass, of course), you will also be able to enjoy the great dynamic range and very respectable noise performance. In a nutshell, this means you'll be able to shoot high contrast scenes where there's a large difference between shadows and highlights and preserving an equal amount of detail in both areas with ease and get very good results (especially if you're shooting in RAW). It also means that you'll be able to pull a lot of information from your shadows during post processing and get a minimal amount of increased noise if they ended up being darker than you'd like. Low light photography should also yield you pleasing images, if you keep your ISO values to a maximum of 6400 (going above that is possible, but still too much for today's APS-C sensors and will require a lot of noise reduction to get photos that look at least acceptable).
Photo courtesy of Veliko Karachiviev
We also like that Sony has improved the image processing algorithms this time around since ones found on the a6000 were a little crude. This means that you'll be getting better quality JPEGs, with more advanced sharpening and context-sensitive noise reduction that won't smear away too many details on higher ISO values. Shooting in JPEG will also grant you the benefits of being able to use different Picture Effects (like the B/W, Toy Camera, Soft Focus or the Miniature) and Creative Styles (Vivid, Neutral, Portrait, Landscape and more).
Conclusion
So, it's quite easy to conclude that the Sony Alpha a6300 is a very capable camera and one that has made little sacrifices as possible to achieve that. Yes, you won't be getting things like a touchscreen, a headphone jack or image stabilization, but most people will be able to live without them to get a fairly priced camera that is able to produce beautiful photos and videos, has great build quality, excellent AF system, respectable battery life, lightweight and portable size, large selection of lenses due to its flexible lens mount, lots of options to customize its behavior and more.
Those things alone make the Sony a6300 a great camera and if you're on a market for a camera from its category, you will be hard-pressed to find one that manages to do so many things right, without doing so little of them wrong. Nice job Sony, really nice job!
SaveSave
The following two tabs change content below.
An amateur photographer, songwriter, musician, computer and technology geek and an occasional comedian, I'm a little bit of everything. I always aim to pursue things I'm passonate about and try to look on the positive side of things whenever I can. My mission is to wrap my articles in that aura of positive energy and keep a healthy balance between being serious about my work and spicing things up with a little fun now and than. After all, life's a game and there's always a different way to play it.