Sony A7S: Meeting a Night-Photography Camera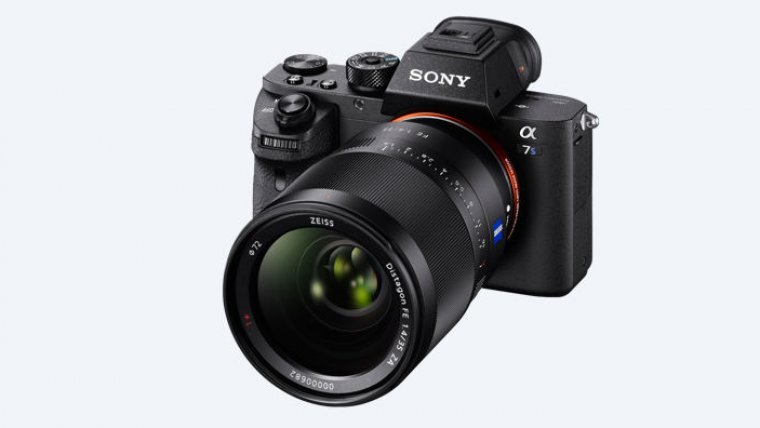 Sony A7S: Meeting a Night-Photography Camera
www.sleeklens.com
As you know there are currently three models of cameras in the A7 lineup (A7, A7R and the A7S). All three of them have their unique selling points and are catered to different types of users. The story is the same with the A7S. It's been specially made for low light photography and that's where its main benefits lie. This also makes it the unique camera out of all three. It's interesting how Sony decided to make a camera that probably won't me a product that many photographers will own as it's not targeted at the whole camera market. It's always for a company to have an as broad offering of different camera models as they can and Sony really seem dedicated to cover as many areas as possible.
One question those arise when it comes to A7S; does it make any sense to purchase such a specialized piece of gear for your everyday shooting and as your main camera? It will be interesting to see how its feature set and image quality outside the low light stack up to other two cameras in the lineup and full frame cameras in general. First, let's take a look at its specifications before we dig a little deeper into the core of what the A7S is all about.
Now that we've established that the A7S primarily exists to satisfy the needs of low light photographers and videographers, let's see what part of its feature set proves that fact. First, there's the sensor. The A7S comes with a 12 megapixel EXMOR CMOS full frame sensor coupled with a powerful Bioniz X processor. This kind of combination brings two obvious benefits: great light gathering capabilities due to large pixels of the sensor and great noise reduction due to very capable processor.
Pros
Outstanding ISO performance
4K Video
Sweep Panorama Mode
Good quality EVF
Silent Shooting Mode
Weather Sealed
Cons
Limited range of lenses
No built-in flash
Single SD Card Slot
Low value for max mpx resolution
Click to read the full Review
Another feature that completes the triangle of great low light performance is the ISO range of 100 to 409,600 and that's also the part of the A7S that's a very impressive range indeed. We are very excited to reveal our findings about how good this combination really performs, so read on to find all about that. Other area on which the A7S is very focused on is the video recording. While the maximum resolution you can record with the camera itself tops out at 1080p, you can record 4K videos with an external recorder. You can also record them both with the help of the microphone and the headphone jack. There is also a myriad of different features and format/bit-rate/frame rate combinations that every professional out there will really appreciate. We will talk about them in a lot more depth later in the review.

In regards to performance, the A7S is able to shoot at the burst rate of 5 fps. The AF system built inside of it consists of 25 contrast detect focus points. It's the same AF system found in the A7R, so it should be quite capable for everyday use. The screen, viewfinder and the rest of the body also seem to be at a very high level, like you would expect from a camera this price point. The boy of the A7S is made out of magnesium alloy, so there should be no issues when it comes to durability.

The screen on the back is a 3 inch unit with a resolution of 921,000 dots while the EVF comes with a resolution of 2,400,000 dots. As our first topic of any camera review is the body of the camera itself, you will hear more details about them very soon. This brings us to the end of this short overview of some notable features that the A7S brings to the table and it's time to move on to body and handling.
Body and handling
While the A7S is a unique camera by itself, it still shares a lot of things with its brothers, the A7 and the A7R. The first obvious thing it shares is the design of its body. It's the same rugged magnesium alloy body that nails everything from a number of manual controls available to the great feel in the hand. It doesn't have the deepest grip out there but it's still very comfortable to hold for a mirrorless camera of such a compact size. Every button and control is nicely laid out and has a great tactile feedback. This really makes it a pleasure to use and work with. As the icing on the cake, Sony also made the A7S weatherproof.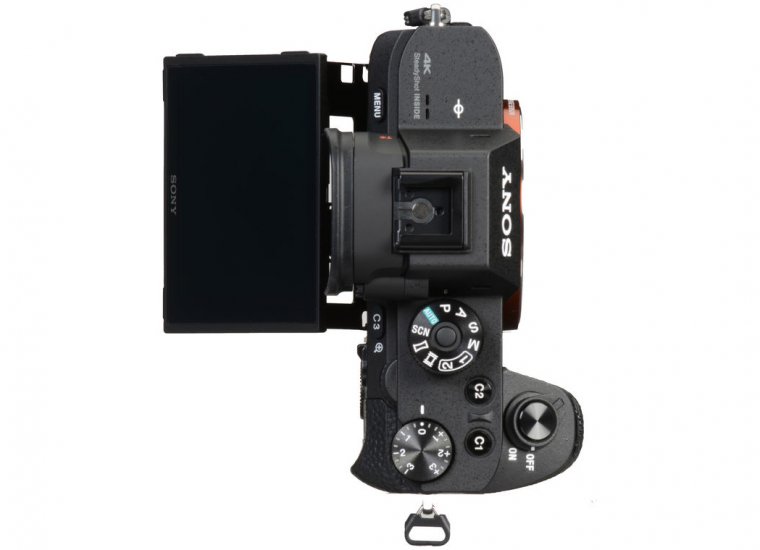 They really did a great job when it comes to overall build quality and it really shows when you begin to shoot with this camera. It really serves as prime example of how a camera of this type should be built. Now, let's say a few words about some controls that are available on the A7S. Most of them are your usual affairs like the main mode dial, exposure compensation dial or a four-way navigation controller that also acts as a wheel to adjust some of the settings or navigate through the menus, but others are more advanced and have a more specific purpose. Those range from AF/MF or AE lock switch, direct video record button, playback button or the three customizable buttons (C1, C2, C3) that can be assigned to do a myriad of different tasks. The Sony A7S is also a champ in the area of expandability and aside from offering the usual things like memory card slot and micro-HDMI port it also comes with headphone and microphone jack and also Wi-Fi with NFC. That micro-HDMI port isn't just for outputting your videos to a different device but it also serves as the way to connect an external video recorder and gain the ability to record 4K video that way.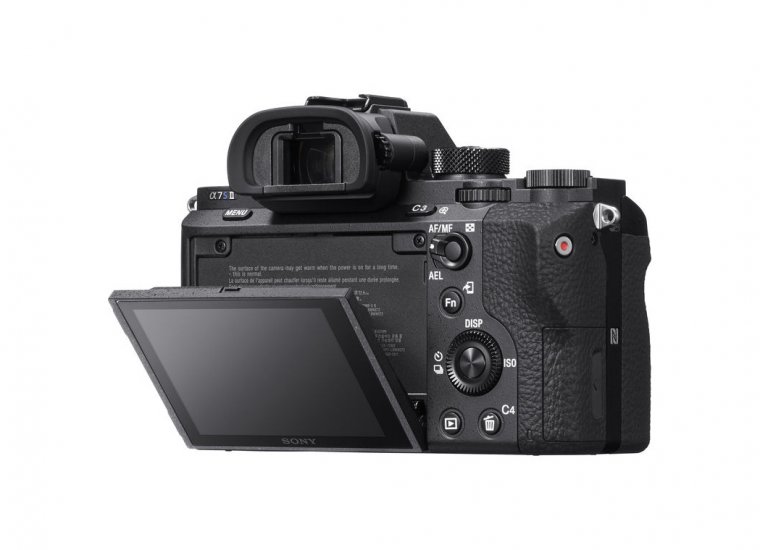 While the A7S does share the same body with its brethren, there is one area where it differs slightly and that is its screen. At 921,000 dots it is of slightly lower resolution and it also doesn't come with Sony's Xtra Fine technology. It seems that this is the area where they decided to cut their costs a little. At least it still retains the ability to be tilted which is very useful to have on a video oriented camera like this. The viewfinder, on the other hand, is excellent with a resolution of 2,359,000 dots and a magnification of 0.71x. It's big, it's sharp and there is no noticeable lag that plagues many EVFs. The menu system on the A7S is very similar to the one found on company's DSLR cameras, meaning it's still not perfect like on some other competing brands, but it's slowly getting there. You will find it easy to use general settings like ISO, aperture, shutter speed and so on, but you will still have to learn your way around to find more advanced options. Luckily you can save a lot of your time in the long run just by putting some effort into organizing most of those settings within the menu accessed by pressing the Fn button. You can use it to access things like Grid lines, Audio level display, MF assists, Zebra patterns and so on.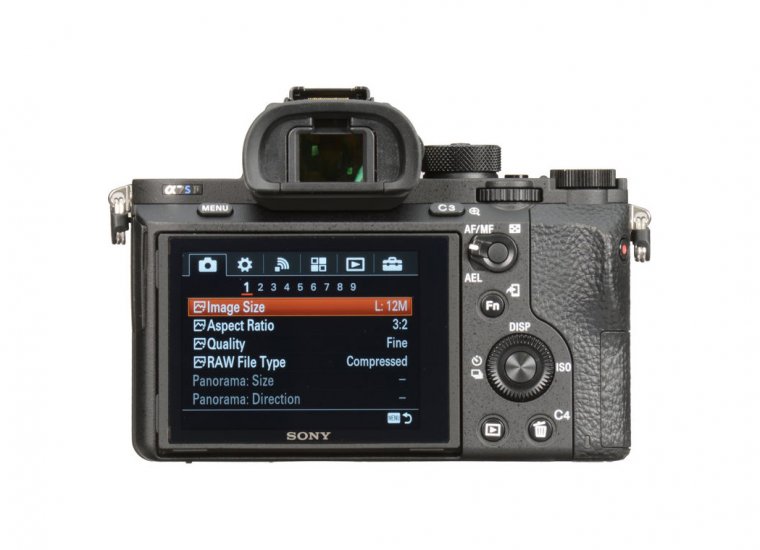 We should also mention the wireless capabilities of the A7S as they offer quite a lot of functionality that needs to be mentioned in more detail. You'll get the usual ones like the ability to remotely control the camera with the smart device of your choice or automatically transfer and backup your photos via the Direct Upload option or the PlayMemories application. You can also download different applications from Sony's store to gain more features. The selection isn't that large, but you'll surely be able to find an interesting app or two. If you don't plan to control the A7S over Wi-Fi you can also connect it to your PC or Mac via USB and use the RemoteCameraControl application to work with it that way. You gain almost the same amount of options as with the smartphone app but without the ability to have a live preview on your computer's screen. At the end of this section, let's mention what kind of lenses you get at your disposal with the A7S.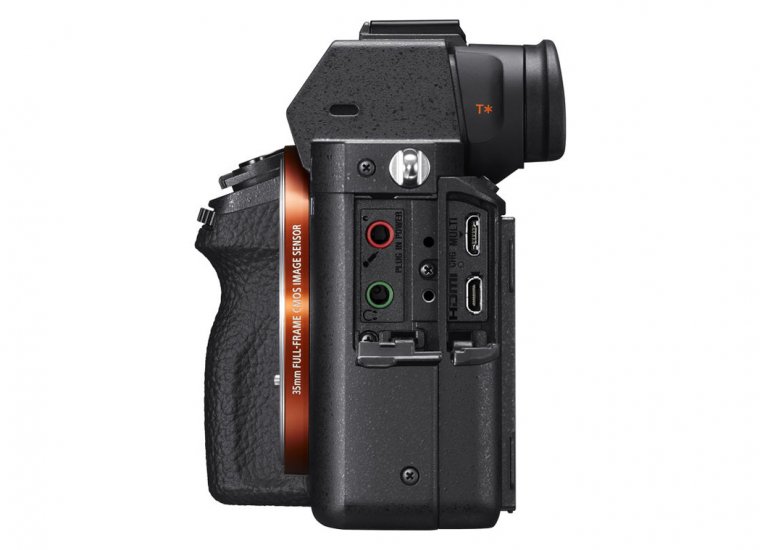 As it comes with the E-mount it's compatible with every lens that comes in that mount, even the ones that were made for Sony's NEX cameras with APS-C sensors. While the native FE lenses work perfectly out of the box because they were created with a full frame sensor in mind, other E-mount lenses work in a crop mode, meaning you'll end up with a narrower field of view and a reduced resolution because of that crop. It may not be an option for everyone, but some photographers still own a selection of high-quality glass for that mount and will certainly be happy to be able to use them even with this compromise. Lastly, you can even adapt A-mount lenses by using one of four compatible adapters. There really isn't much to complain about the A7S in regard to its build quality, handling, and technology built into its body. We only wish the screen had a higher resolution and was touch sensitive, but that's really a small complaint and shouldn't be a deal-breaker for anyone.
Autofocus and performance
The A7S incorporates the same 25 focus point contrast detect AF system that can also be found in the A7R. It generally works quite well in any situation and is quite accurate. It's fast enough in good light, but the speed does drop in lower light conditions. While the speed does drop, the accuracy doesn't as the A7S is able to focus in light conditions as dark as -4EV. Tracking performance is also good, but not on the same level as with the phase detection AF systems.
The maximum burst rate you can shoot at is 5 fps, which is on par with the A7. Taking into account that its sensor has half the pixels the A7 has we would expect it to be able to produce higher shooting rate considering they both have the same Bionz X processor. It seems that Sony decided to limit the burst rate for some reason unknown to us. The battery life is almost the same as on the A7 and the A7R and sits around 360 shots per charge. It still an average performance at best and is something you have to learn to accept when you buy a powerful full frame camera in such a body that doesn't leave much room for a beefy battery. Just keep a few spares with you and you'll be fine.
Video quality and features
We've finally reached the part of this review where it's time to talk about video on the A7S. If you choose not the use the external video recorder to record in 4K, then you will stick with 1080p video at 60 fps. It's not your regular 1080p resolution since it reads the whole sensor and does something that could essentially be called over-sampling and thus leaves you with a very high-quality footage. This fact is also backed up by the high bitrate of 50 Mbps. You also get to choose between three video types: XAVC S, AVCHD and MP4 which helps you find the right balance between quality and file size. As you would expect, you can benefit from full manual control in the video with the A7S as well as many helpful features like rack focusing, focus peaking and zebra patterns. You can also gain access to the Fn menu via the dedicated button just the same as you can while taking stills.
Video courtesy of Mattew Devino
If you are serious about audio you will surely take advantage of the microphone and headphone jacks, as well as the extensive 31 step audio, adjust control and the included wind filter. If you aren't satisfied with 1080p video you can record 4K video at a maximum of 30 fps via the external recorder of your choice and with 8-bit 4:2:2 signal. If you wish to color grade your footage you will be happy to know that Sony included S-Log2 profile to help you with that. In regards to autofocus in video, the A7S relies on only one mode and that's AF-C or continuous autofocus. You can also refocus your frame by half-pressing the shutter key if the need arises. The AF itself works ok for casual shooting, but it's not fast and reliable enough to be used for any professional work.
The quality of the videos recorded with the A7S is very high. The recorded 1080p footage is very sharp and clean due to its over-sampling nature and the noise levels are very low even with high ISO values. The 4K footage that you'll get with an external recorder can also look really nice and noise free, but it isn't as impressive as the 1080p footage when compared to the quality of other cameras on the market that can record 1080p video. Still, it's a really nice showing nevertheless. If you add a really extensive feature set into that equation you get a very capable video camera.
Image quality
It's obvious that Sony imagined the A7S to be a video camera first and stills camera second. While you can produce some nice looking photos with it, you really can't get the amount of detail you would get with the A7 or the A7R. This sensor is clearly optimized to perform well in low light and that's where it really shines. There is noticeably less noise in the photos produced by the A7S than on the other competing cameras. You can shoot at high ISOs of 12,800 or 25,600 and still get some great looking images.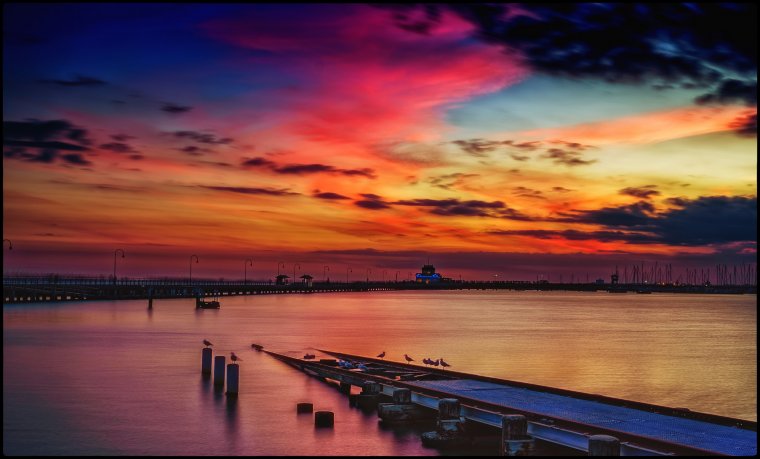 Photo courtesy of Lozzaness
Color reproduction is also good and accurate. The dynamic range is just ok and nothing to write home about. You can get more out of the A7S in this regard with the included DRO (Dynamic Range Optimizer) mode which should help in those scenes where you'd usually end up with very dark shadows to save the detail in highlights. It has 5 levels of strength and also an Auto mode and it works pretty well. So, the A7S has the ability to take decent looking photos, especially in low light, but it you are used to pixel peeping a lot and you love to see all the pretty details you can get from high-resolution full frame sensors than the A7S is definitely not a camera for you. If you are buying it for its video capabilities and also to take a nice picture from time to time, then you should have no problems with it.
Conclusion
There really isn't much to be said about the Sony A7S that wasn't already covered in this review. It's really a great camera no matter the way you look at it. It's obviously a better choice for those interested mostly in video work, but it isn't that bad of a choice for stills too. The 12-megapixel resolution is a little on the low side compared to other cameras on the market, like Fujifilm X-Pro2 but you'll still be able to capture some nice looking images. Those looking for a 4K shooter will have to deal with external capture devices to reap its benefits, but on the flip side you get one of the best looking 1080p videos out there. Everything else is up to par with the A7 and A7R and flagship worthy. All in all, the A7S is a really interesting choice for those looking into recording professional quality videos, but without the use of bulky cameras and camcorders.
The following two tabs change content below.
An amateur photographer, songwriter, musician, computer and technology geek and an occasional comedian, I'm a little bit of everything. I always aim to pursue things I'm passonate about and try to look on the positive side of things whenever I can. My mission is to wrap my articles in that aura of positive energy and keep a healthy balance between being serious about my work and spicing things up with a little fun now and than. After all, life's a game and there's always a different way to play it.