Samsung NX3000 Review: The Birth of Mirrorless Smart Photography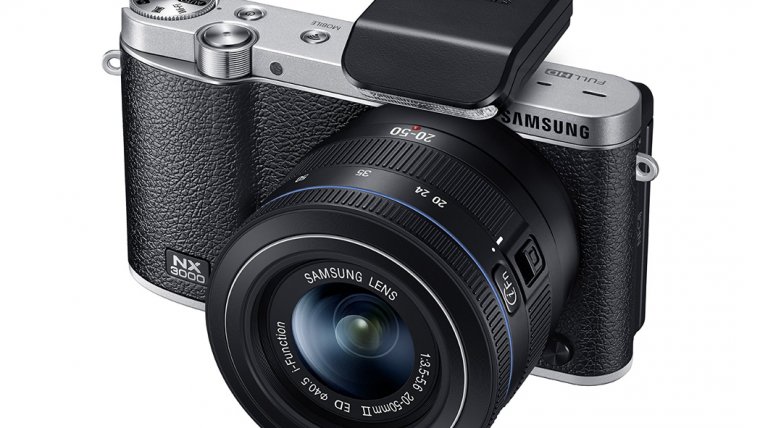 Samsung NX3000 Review: The Birth of Mirrorless Smart Photography
www.sleeklens.com
We are all aware of how overcrowded the camera market currently is, especially when it comes to compact and mirrorless cameras. When making their purchasing decision, lots of people will go the easier route and buy a familiar and well-known camera from manufacturers like Sony, Fujifilm or Olympus. It's not common that you'll often find yourself paying a premium price just to have a piece of mind and to feel confident with your new camera for many years to come. That still doesn't mind that there aren't some alternative options out there that could also get you a capable camera, but without the premium price tag like the PowerShot G1 X Mark II, which can still be considered with regards to compact cameras.
This is where the Samsung fits in with regards to most of their compact cameras. Today we take a look at the NX3000 /easyazon_link], one of their entry-level offerings that certainly feels like it's more than that in some aspects. It comes with a large APS-C sensor, sleek body that tries to blend retro and modern style into one and most of the functionality you would ever need in a mirrorless camera at this price point. It does all of that at a really compelling price. So, let's see if Samsung really managed to put together a camera that can compete with the big boys, but without leaving a large hole in your wallet.
Like with many other cameras we will start this round-up of all the important specifications with the camera's sensor. The one built in into the NX3000 is a very familiar 20.3-megapixel sensor which can be found on some of Samsung's other mirrorless cameras as well. We can't judge its performance just yet, but from our past experience with NX cameras we can say that this one has the potential to really be quite a good performer.
Pros
Built-in WiFi
Articulated Screen
Remote control with a smartphone
Panorama Shooting
1080p Video Resolution
Cons
No Image Stabilization
Low Battery Life
No Touch Screen
No Weather Sealed
Click to read the full Review
One thing that does go in its advantage are the lenses available for it. While there aren't nearly as many as on other systems, those that are available are good quality lenses; even the cheaper ones or kit lenses that usually come with the camera itself. If you manage to find a good deal on the NX3000 with a lens attached to it, you will know from the beginning that you'll be able to take at least decent photos without making an investment into a more expensive lens. The AF system in this camera is a 35-point contrast detect system which should in theory perform good enough performance for an entry-level camera. There's no viewfinder to be found on the body as there is only a 3 inch TFT-LCD with a resolution of 460,800 dots on the back of the camera.

To make the camera more compact Samsung decided to remove the flash and give you the ability to attach it via the hot shoe when you need it. The NX3000 can shoot at a maximum burst rate of 5 fps, which is respectable for an entry-level mirrorless camera. Videos are recorded at 1080p resolution with a 30 fps frame rate and stereo sound. While you won't find many different ports on the outside of the body, you'll at least get integrated Wi-Fi as well as NFC. What you do get ports wise are the micro-HDMI and the micro-USB ports. Judging by its specs, the NX3000 is one simplistic camera with a potential to be easy to use while at the same time providing you with some pleasing results. Let's how serious Samsung where in regards to NX3000's body and will it provide the right balance of build quality and features or did they skimp out on some of those aspects to keep the cost down.
Body and handling
It's hard to judge a camera by its looks and be objective about it, but we believe that the NX3000 is a one really nice looking piece of gear. There were always a few areas in regards to modern technology in which Samsung knew how to do a good job and making their devices stand out with their looks has always been one of them. While the NX3000 doesn't sport any premium materials as it's made entirely out of plastic wrapped in faux leather it still looks very appealing without feeling cheaply made and it's something you'll immediately notice while holding it in your hand. Its grip is also large enough for a compact mirrorless camera and we never felt like we could accidentally drop the camera while holding it with one hand. The camera is also extremely light weighing only 230 grams with battery inside of it. That's almost the weight of some phablet smartphones, so the NX3000 is as compact as mirrorless cameras can get (with the exception of the Pentax Q lineup of cameras, but these are something completely different). All the buttons and dials also feel good when being used, so despite the lack of premium material Samsung really gave us no special reason to complain about the design of the NX3000 in this regard.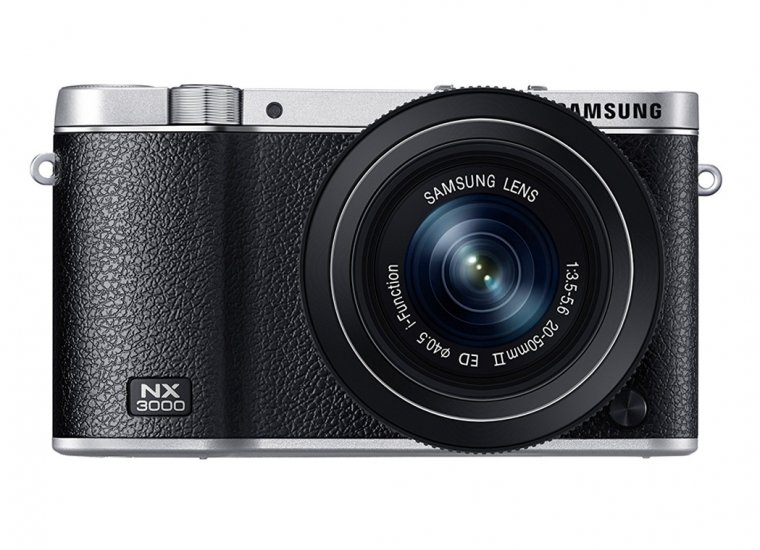 It's time to take a small trip around the camera and see what it really holds. Looking at the front you will find only the focus assist light and nothing else. Both sides of the camera are also void of any buttons. Taking a look at the top reveals the stereo microphones, a hot shoe, Mobile button which serves as a direct access to Wi-Fi related functions, a power button, a pretty nice feeling shutter button and the main mode dial with all the usual shooting modes you would find on it. The back of the camera reveals that 3-inch display which can also be tilted up to 180 degrees and that makes it very useful for low angle shots, vlogging and even selfies if that's your cup of tea. The screen itself isn't the sharpest we've ever seen, but it serves its purpose. It's also bright enough to be used in direct sunlight and has a pretty balanced color reproduction. The right side of the screen houses the rest of the buttons and these are the direct record, Menu, Fn, Playback and Delete buttons as well as the main navigation wheel that also double's as a four-way controller that houses some shortcuts such as Disp, Timer/Shooting mode or AF. If you though that this isn't a lot of manual controls for a mirrorless camera, you'd be right and we would be happy to see more, at least another dial to make it easier to adjust shutter speed or aperture.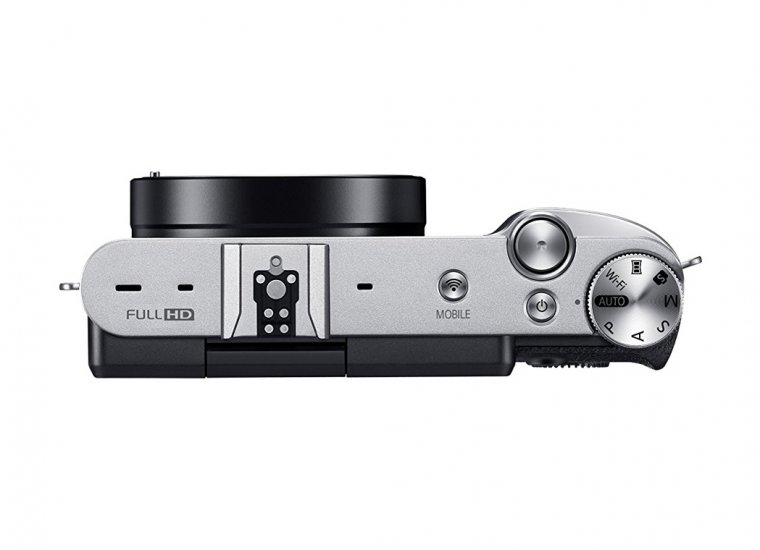 Luckily, Samsung did a fantastic job with the user interface on the NX3000, like on their other cameras. It's one of the most intuitive interfaces we've seen on any camera up to this date. The menus are nicely sorted out and almost every feature has its visually distinctive icons and is easy to access just by using the navigation controller. The animations are smooth and the whole UI has a transparent look to it making it look very modern and in line with the camera itself. It also quite easy to change the ISO, shutter speed or the aperture with all of them being on one screen and easy to set up with the help of the scroll wheel. You'll access those settings and other important ones through the Smart Panel menu that can be brought forward by pressing the Fn button. The interface itself would be perfect for touchscreen use, but since this is an entry level camera we can understand why Samsung decided to cut some corners here to reduce the price of the NX3000. We should also mention the added functionality you get with those lenses that come with the i-Function button. This enables you to turn the focus ring on your lens into a control ring that functions just like a secondary dial for changing the ISO, aperture or the shutter speed. It may not be the most intuitive solution to counter the lack of manual controls, but it still has its uses and is still a nice bonus feature to have.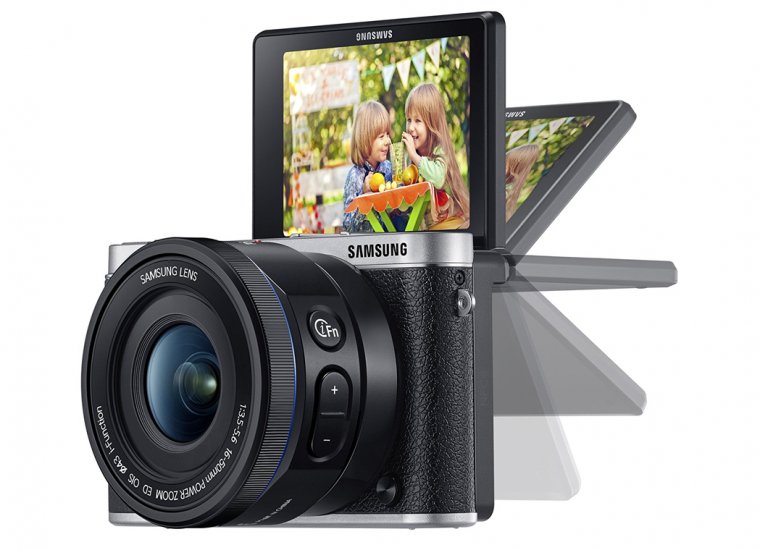 There is one thing left to cover in this part of the review and that's how well do the NX3000 handle all the Wi-Fi related stuff. Since there's NFC included, you can easily connect to the camera that way if you own an Android device that also has it. The features on the NX3000 are split between those that require you to use the MobileLink application and those that work just by connecting it to the internet. You can e-mail your photos, share them directly to social networks or copy them to your PC. The MobileLink application (available for Android and iOS) allows you to use your smart device as a remote viewfinder and offers some basic functionality with it. You can, of course, copy your photos to your smartphone or tablet as well. There is also one unique feature called Home Monitor which turns the NX3000 into a security camera and transfer all the recorded footage directly to Samsung's cloud service. All in all, we are quite satisfied with what Samsung has done here as they've found a good balance between giving the camera enough features and making it easy to use even if you are a complete beginner. We are also happy that Samsung decided to keep the camera light and compact which will make it less cumbersome to use for a lot of users who are upgrading to the NX3000 from their compact camera or even a smartphone.
Autofocus and performance
As most of compact and mirrorless cameras the NX3000 also comes with a traditional contrast detect AF system instead of a phase detect one. This would be a problem for a DSLR, but the NX3000 takes good advantage of what it has and in result gives out quite a respectable performance. Focusing in good light is fast and reliable and it's not even half bad in lower light conditions. Even in those rare occasions where the AF system hesitated a little in deciding what it should focus on and the performance slowed down we were still left with a properly focused shot and that makes us extremely pleased. When it comes to different AF area modes you get to choose from, there are three at your disposal: Multi AF, Tracking AF and Selection AF. Those can also be set to work in either Single or Continuous mode. As expected, there's also manual focusing available with some added functionality to help you focus more easily. This means that the image frame automatically engages to magnified view as soon as you begin to turn the focusing ring on the lens and it disengages it as soon as you stop in turning it. It seems like a good alternative to the focus peaking which NX3000, unfortunately, doesn't have.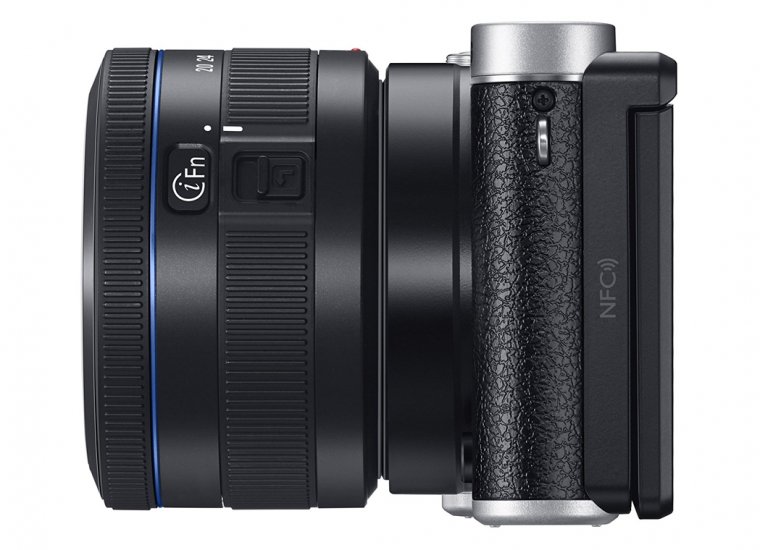 This camera also shows good performance in general use and only the startup time can suffer if you own one of Samsung's collapsible kit lenses which take their sweet time to extend out of the lens body before getting ready to be used. The time between shots is also quite short as it takes less than a second for the camera to process the photo and let you take another one. The fastest burst rate you can get is 5 fps and 2 fps if you're using the flash. The buffer size isn't particularly impressive as you can only shoot a maximum of 13 JPEGs or 5 RAW files before it fills up. I guess these are the caveats that come with entry level cameras. There's also a special burst mode that takes 30 JPEG photos in one second but only at a reduced resolution of 5 megapixels. Lastly, the battery life you can expect out of the NX3000 is average at best. At around 370 shots per charge, it's that kind of an endurance you would expect from your middle of the pack mirrorless camera. So, the overall performance on the NX3000 is good in some areas and average in others leaving us with no unpleasant surprises and right there where we expected it to be.
Video features and quality
With 4K video recording still not reaching mirrorless cameras at this price point you'll have to make do with 1080p videos at 30 fps, which is still a respectable resolution even for today's standards. There also lower resolutions available, but unfortunately neither one of them has the ability to shoot at 60 fps. You need to press the direct record button on the back of the camera to access the video mode as that mode can't be found on the main dial like on many other cameras. The sound in the videos is recorded in stereo and at a pretty decent quality if we might add. We are happy to see that Samsung included full manual control over exposure on the NX3000 so you can adjust things like shutter speed, ISO, aperture, white balance or metering.
You can also apply the same Creative Filters available for stills to videos as well and even play around with different Picture Styles if you like. This is really great if you wish to let your creative side go wild, but without having to post process your videos in some editing software. There's also continuous autofocus available for videos, but it isn't particularly impressive or fast enough to be used for anything but the quick video here and there and in those times when you don't have the luxury of fiddling with manual focus. Luckily the same focus magnification when manually focusing is available for videos as well, so with some practice, you should have no trouble in focusing quickly enough. The quality of videos recorded with the NX3000 is rather good for a camera in its class and you should not be displeased with the footage you'll get from it. It even performs quite admirably in low light, as long as you keep your expectations in check and avoid ISO values of 6400 or higher.
Image quality
The quality of photos that you'll get out of the NX3000 is in line with other Samsung cameras that come with 20.3-megapixel APS-C sensors, meaning it's great in most conditions. You'll end up with photos that have plenty of detail, good colors and contrast, decent dynamic range and low noise at lower ISO values.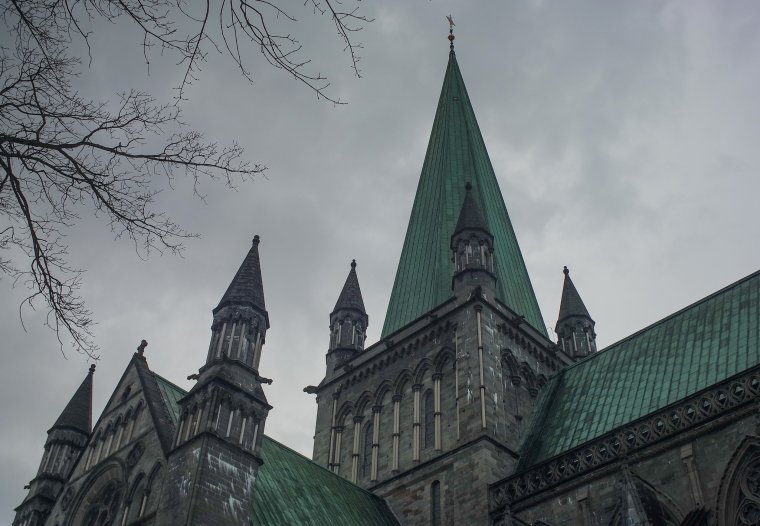 Low light performance is also admirable and you can shoot comfortably at an ISO of 1600 and even 3200 if you can live with some reduction in sharpness. This is really a decent performance for a camera with an APS-C sensor and even better when you take into account that it's an entry level one. JPEG processing also isn't too aggressive and only noise reduction works a little too hard at really high ISO values.
Conclusion
At the start of this review, we asked ourselves if Samsung did enough things right with the NX3000 to be able to compete with the more established brands in this category of cameras and our final conclusion is that they certainly did. If you decide to purchase the NX3000 you'll end up with a good camera with a nice feature set and image quality that can even be compared to some more expensive mirrorless cameras. It simply is a fun camera to use and pretty straightforward too. Those seeking for a more advanced piece of gear should look elsewhere as the NX3000 won't satisfy their needs for great expandability and a lot of manual controls. It's a camera that is designed to make you decide to move on to a larger sensor camera with more ease and without having to take a long time to learn how to use it. And once you do learn to work your way around it, you can finally switch to manual mode and keep on learning while taking nice quality photos and videos through the entire process. Click here to know more of the best compact cameras.
The following two tabs change content below.
An amateur photographer, songwriter, musician, computer and technology geek and an occasional comedian, I'm a little bit of everything. I always aim to pursue things I'm passonate about and try to look on the positive side of things whenever I can. My mission is to wrap my articles in that aura of positive energy and keep a healthy balance between being serious about my work and spicing things up with a little fun now and than. After all, life's a game and there's always a different way to play it.