Samsung NX Mini Review: A Petite Smart Camera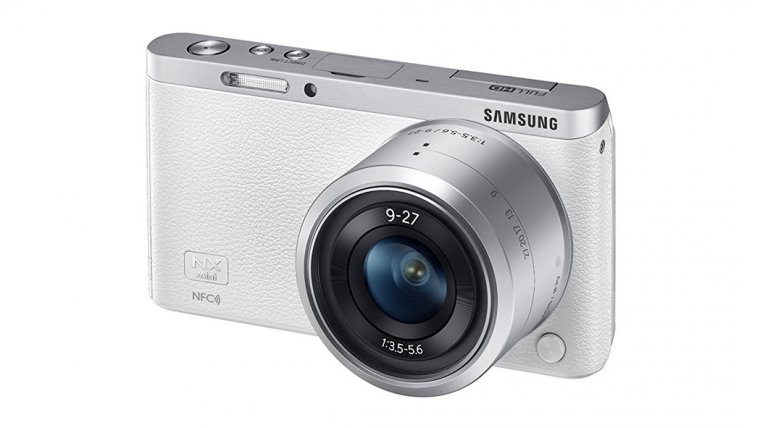 Samsung NX Mini Review: A Petite Smart Camera
www.sleeklens.com
You could really think of Samsung as a brave company when it comes to the impact they are trying to make on the camera market. They did play it safe with a few of their cameras, but the same can't be said for a lot of them and that also holds true with the NX Mini. This camera is Samsung's attempt to create a hybrid between the compact and the mirrorless camera and it is a risky way to go if you want to make a large breakthrough on the market.
When all the types of cameras that are popular among photographerd videographers are already well established, it's never easy to sell a new concept as people don't often feel very adventurous when it comes to spending their hard-earned money on something that's yet unproven and that can possibly fail. Even without doing the rest of our review we can say that the NX Mini surely isn't a bad camera with utmost confidence, but that's not the issue here. What remains to be seen is if the new concept surrounding this camera, brings enough good stuff to the table to justify buying it over other products bearing similar specs, but without trying to bring anything new and new risks that such a decision could bring.
Let's see how well Samsung handled all of those risks and does the NX Mini mark a birth of a new type of cameras or will it end up being purely a gimmick and nothing more.
As always, let's start our specifications round up with the camera sensor. The one in the NX Mini is a 20.5-megapixel 1-inch BSI CMOS sensor, so it's the type of sensor already found in many advanced compact cameras. This means that the NX Mini shouldn't disappoint in terms of image quality, but we have yet to confirm this, so stick around to find out our final verdict later in the review. Since this is an interchangeable lens camera, it will really depend on the lens being used and we will also take a deeper look at all the available lenses and what kind of performance you can expect out of them.

Pros
Built-in WiFi
Light Body
Articulating Screen
1080p Max Video Resolution
Touch Screen
Long Battery Life
Cons
No Image Stabilization
Low Screen Resolution
No Weather Sealed
Click to read the full Review

The sensor in question boasts an ISO sensitivity ranging from 100 to 25600, which is again what we expect from a camera in this class. As with other higher quality compact cameras, there's also RAW support on board. The NX Mini also comes equipped with an electronic shutter which gives it the ability to shoot at a very fast maximum shutter speed of 1/16000 sec. It also uses a traditional contrast detect AF system which consists of 21 focus points and has a maximum burst rate speed of 6 fps. It doesn't come with a built-in viewfinder, probably because of size limitations, but it does come with a 3-inch 460,800 dot TFT-LCD touchscreen that also has the ability to tilt 180 degrees. There's also a built-in flash unit and the ability to add an external one via the hotshoe on the top of the camera.

Videos are recorded in 1080p resolution at a frame rate of 30 fps and in MP4 format. Because of the compact nature of this camera the SD card slot has been downsized to microSD slot and beside that you can also find both the USB and the HDMI ports. Lastly, there's also built in Wi-Fi + NFC with some unique features to it in form of the Smart Camera 3.0 technology. Since most of its selling points revolve around its body, let's see what the NX Mini really has to offer in this regard.
Body and handling
The first thing you'll notice about the Samsung NX Mini even before taking a look at its specifications has to be its unique design. It's a sleek, light and small camera that's very pleasing to the eye. It doesn't sport any premium materials, but it doesn't feel cheap either. It's entirely made of composite plastic, which doesn't contribute much to its durability, but it does bring the weight down to only 196 grams. It's also 110 mm long, 62 mm tall and 23 mm wide, making it one of the smallest and lightest interchangeable lens cameras in the world and easily comparable with the Pentax Q lineup of cameras. It's even more impressive when you take into account that it has a bigger sensor that those Pentax cameras. It's really a camera targeted at those users that are used to having the most compact camera possible, but who wish to upgrade to something that can take better photos than the usual compact cameras sporting 1/2.3-inch like Panasonic Lumix DMC-ZS50 or slightly larger sensors. That could also be the reason why it doesn't have a lot of manual controls on its body and why most of the control is centered around the touchscreen. Still, it fits quite nicely in the hand despite its miniscule size and light weight, so we really don't have much to complain about.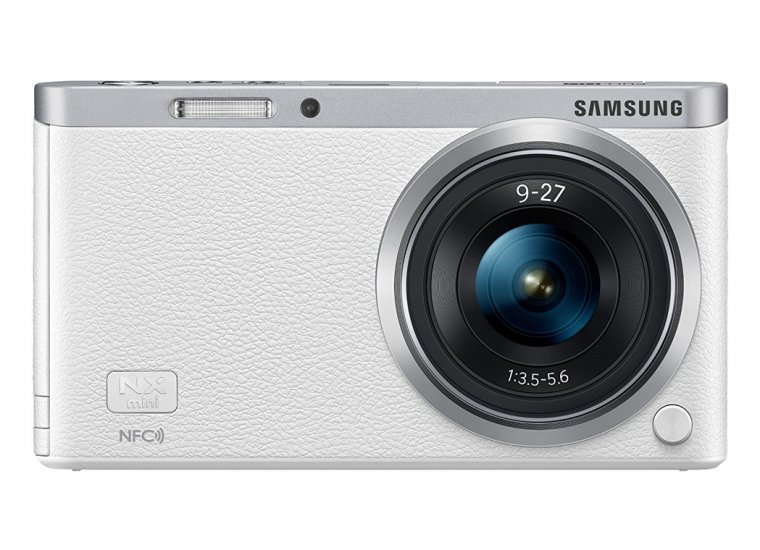 Let's see what you do get in terms of dials, switches, buttons and other things. The front of the camera holds the flash unit, focus assist light, lens release button and the NFC contact point. There's also the NX-M lens mount, but we will touch on it a little later. Both sides of the camera are completely clean with only the right side of the camera holding all the ports. The top of the camera reveals the hinge mechanism for the tilting screen, a single mono microphone, a compartment for connecting the external flash unit as well as the Wi-Fi, power and shutter buttons. Finally, let's look at the back of the camera. Most of the back is covered by the 3-inch screen and only the right side of the camera holds any kind of controls. At the top, you'll find the video recording button as well as a little LED light which lights up whenever the camera is currently working on something. The rest of the controls are centered around the main navigation controller and the Ok button inside of it. These are the Menu, Mode, Playback and Delete buttons. The navigation controller also holds some additional buttons of its own and gives you a quick way to access the timer function, AF, display options and lastly the button that can be used to adjust shutter speed, aperture, exposure compensation or ISO value.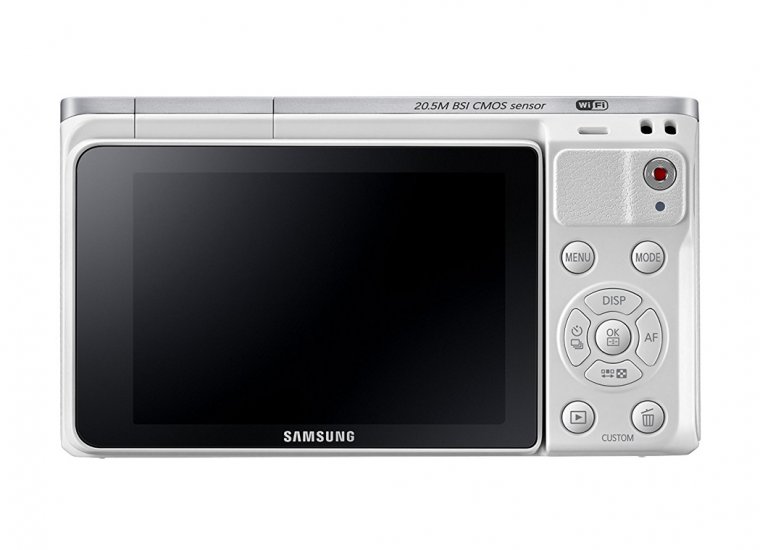 Just like we stated at the beginning of this section, the NX Mini is clearly a camera which is designed to be as simple to use as possible and while it doesn't offer much in the way of customization and physical controls it does offer a user interface perfectly catered for touch screen use and that it something that more and more people appreciate having on their cameras, no matter if it's an expensive professional camera or a simple and compact one like the NX Mini. This seems to be the trend with Samsung's cameras for a couple of years now, they really know how to make an intuitive user interface for every type of the camera. So, everything is nicely laid out, each category looks distinctive and easily recognizable and changing any value or setting never felt like a chore. If for some reason, you still don't like the idea of adjusting critical things via the touchscreen, you can always pick the setting you want by tapping on the screen and adjust its value with the navigation controller on the back. To help you adjust more than one important setting at once, Samsung also included the Fn menu which can be found on the lower right corner of the interface. The screen itself is quite responsive and the picture quality is above average, we really wish that Samsung opted for a higher resolution screen with more than 460,800 dots. It doesn't make the screen on the Samsung NX Mini a bad screen, but it's still not as sharp as those screens found on its competitors which have double the resolution.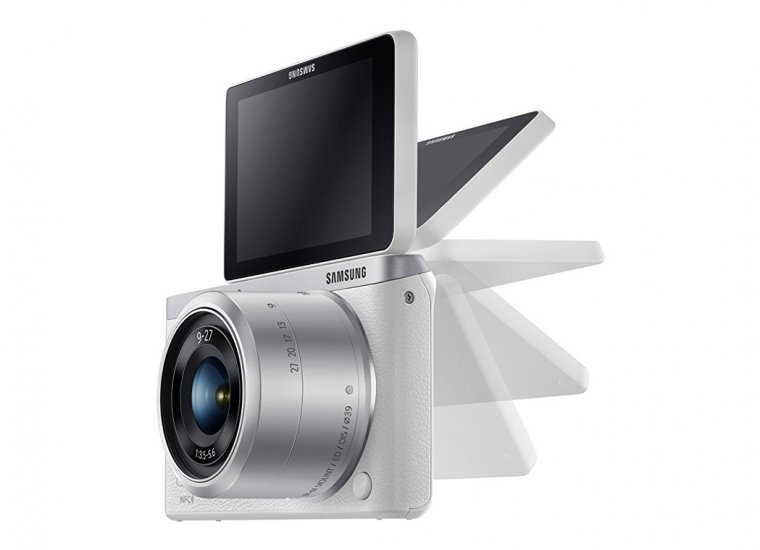 This leaves us with two things left to discuss before we end this section of the review and that's the lenses and Wi-Fi functionality. So, let's talk lenses. There aren't many native lenses available, only three of them. These are the 9 mm (24 mm) f3.5 wide angle lens, 17 mm (46 mm) f1.8 fast prime lens and a 9-27 mm (24 – 73 mm) f3.5 – f5.6 OIS zoom lens. This brings us to a zoom range you would expect from your average 1-inch sensor compact camera with a fixed lens, so nothing's wrong here. What could be a problem for some is the small maximum aperture of two of these lenses, as there are already compact cameras on the market with faster lenses. Luckily, there is a solution to that. The NX Mini also supports regular NX-mount lenses via an official adapter and that largely increases the choice of available lenses, but you'll have to deal with losing some portability because these are larger and heavier than the native lenses. So, despite the limited choice of native lenses, we still give Samsung the thumbs up for giving the NX Mini the ability to change them.
Now, let's talk about what the NX Mini can do in terms of Wi-Fi related features. Aside from the usual ones it does have a trick or two up its sleeve. Besides giving you the ability to back up photos, share them to social networks or remotely control the camera you can also let the camera automatically send your photos to your smart device the moment you take them via the Autoshare feature or transfer them to your NFC-enabled device just by tapping it on the camera with the help of Photo Beam feature. You can even turn the NX Mini into an improvised baby monitor which streams real-time footage right to your smart device. We didn't have any doubts about the usability of the NX Mini as a traditional compact camera and it performs as expected here. We were worried that the ability to change lenses wouldn't bring too much to the table over the fixed lens cameras, but it actually does. There could be more native lenses available, but the ability to use NX-mount lenses simply with a use of an adapter really brings the flexibility to the point where can consider the ability to change lenses to be a positive thing about the NX Mini and one of its main selling points.
Performance and autofocus
The NX Mini certainly isn't a camera you would buy for its focusing prowess, but the 21-point contrast detect AF system inside of it actually does a decent job in most situations. The speed of focusing will depend on lighting conditions and if flash is being used. In good light, it takes an under a second to focus and it can more than a second in dim light conditions, so it's actually a pretty ok performance for a compact camera. The focus will work fine even if you decide to use the NX lens adapter and an NX-mount lens with it and it's always great to see adapters not hindering AF performance. As it is a simple camera, there aren't many advanced AF modes available and the main focus modes are the Center AF and Wide-Area AF and we think that there's no need to explain which does what.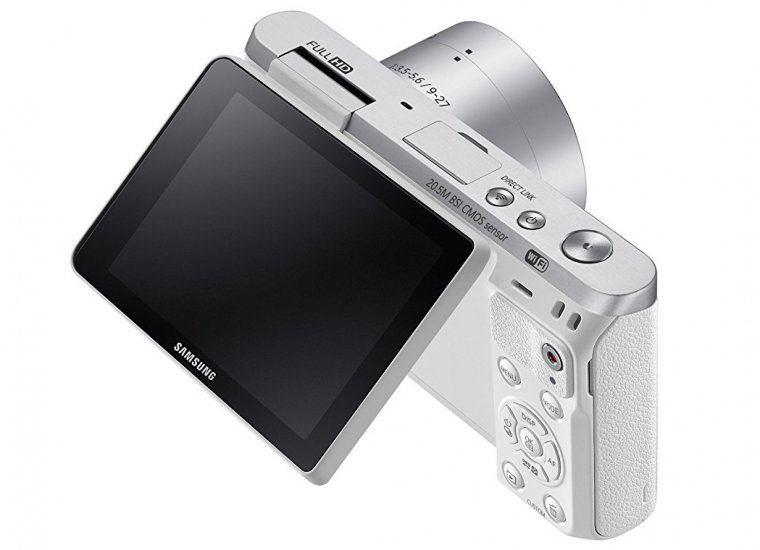 When it comes to the overall performance while using the camera the NX Mini also exhibits performance that sits in line with other cameras in its class. It's not the best we've seen, but it's adequate for everyday use and we believe that most of the users will be satisfied with it. The burst rate tops out at 6 fps and there's also a 30 fps mode which captures 30 JPEGs in one second, but at the reduced resolution of 5 megapixels. For the regular burst mode, you get a rather small buffer size of 11 JPEG images or 5 RAW files. This isn't a particularly impressive performance no matter the camera type and is certainly an area that requires some improvement. On the other hand, battery life is excellent and ranges from 650 to around 500 shots depending on the lens being used. To get the best possible performance you should stick to one of the prime lenses as the ones with the ability to zoom eat away more juice, but it still counts as a great performance. So, the Samsung NX Mini isn't a speed demon by any means, but we didn't expect it to be for a type of camera it tries to represent and aside from a little weaker burst rate performance it fulfilled our expectations quite well.
Video features and quality
We didn't expect much in terms of video features when it comes to a compact camera with simplicity in mind and our predictions came true. The NX Mini isn't a video recording powerhouse as it lacks many advanced features such as focus peaking, zebras or histogram. You at least get the option to manually adjust exposure or change the focus point just by tapping on the screen. There are also no headphone or microphone jacks and you'll have to rely on the integrated mono microphone for your audio needs. Luckily, the quality isn't half bad, though we wish Samsung included stereo microphones as it's very strange to see a camera without them in this day and age. The videos themselves can be recorded at 1080p resolution at a frame rate of 30 fps and a bit-rate of 15 Mbps.
The quality of those videos is surprisingly good for a compact camera as the footage is sharp, clean, smooth and with a minimal amount of compression artefacts. There is no way to natively shoot above 30 fps, but Samsung did include a high-framerate mode in which you can either slow the footage down or make it faster. If you decide to slow it down, you'll have to learn to live with a resolution lesser than 1080p. Continuous autofocus during recording is also available and it works reasonably good. It's not a flagship level of performance, but it will not leave you disappointed as long as you don't expect it to perform great while shooting fast motion or in low light as that would be quite unrealistic to expect from such a small camera. All in all, the NX Mini, while not coming anywhere near to a professional camera in terms of control and sheer features, does produce really good 1080p footage and will certainly make its users quite happy with the results.
Image quality
We are quite pleased with the quality of stills you can get out of the NX Mini. It exhibits a very similar performance to its 1-inch sensor peers and that means that it takes pretty good photos when there's enough light in your scene and acceptable photos in low light as long as you don't go overboard with high ISO values. You can easily get usable shoots up to an ISO of 3200, but going further than that will result in a really noticeable loss of detail. No matter the lighting conditions, you will always be able to get better shots out of the NX Mini if you decide to shoot in RAW since the JPEGs themselves tend to apply too much noise reduction even when there's no need for it.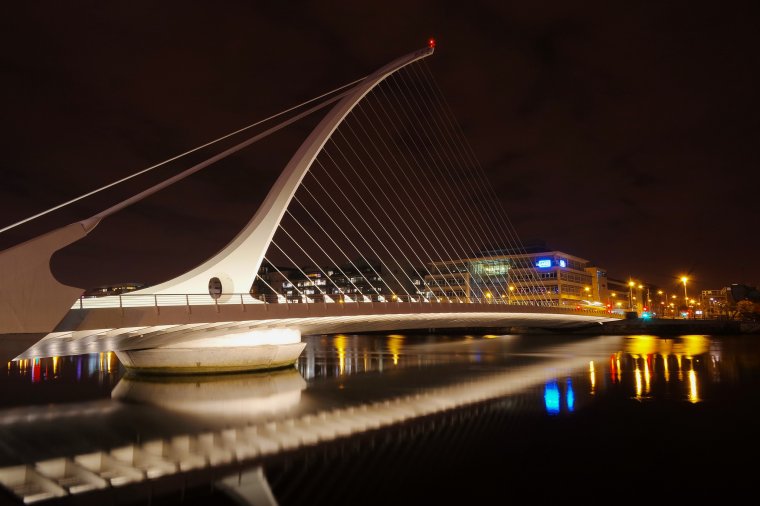 Photo courtesy of Franz Wegener
We believe that this won't be a major issue for most people as this is a primary camera aimed at those users who mostly post their images on social sites where's you really won't be able to notice much difference between JPEG or RAW anyway, at least when it comes to sharpness. We are happy to see that the NX Mini doesn't disappoint in terms of image quality and that Samsung took their time to make even a pocket sized camera like this one be able to take high-quality photos in most conditions.
Conclusion
It was really interesting to review a unique camera such as the Samsung NX Mini. It was a really bold move for the company to release something so different from the competition and all the other well-established camera types which people are already used to buying for many years now. We had our doubts about it, but it the end it didn't disappoint us in any major way. It's not a perfect camera either, as it could have better burst rate performance, higher resolution screen, more manual controls and even more native lenses to choose from, though the last issue is easily rectified with an NX adapter and the lenses compatible with that particular mount.
Though we can't be too harsh with it at its price point and taking into account the audience it is aimed at. It still has a lot of positives to its side in form of very compact and well-designed body, excellent battery life, good stills and video quality, the ability to change lenses, great user interface and menu system and extensive Wi-Fi capabilities. All those looking for the most compact camera they can get, but without much compromise in terms of image quality should seriously consider the NX Mini as this camera exists to satisfy exactly those types of users and they should be extremely happy with what it has to offer.
The following two tabs change content below.
An amateur photographer, songwriter, musician, computer and technology geek and an occasional comedian, I'm a little bit of everything. I always aim to pursue things I'm passonate about and try to look on the positive side of things whenever I can. My mission is to wrap my articles in that aura of positive energy and keep a healthy balance between being serious about my work and spicing things up with a little fun now and than. After all, life's a game and there's always a different way to play it.