Pentax Q-S1 Review: A Cult Camera for Photographers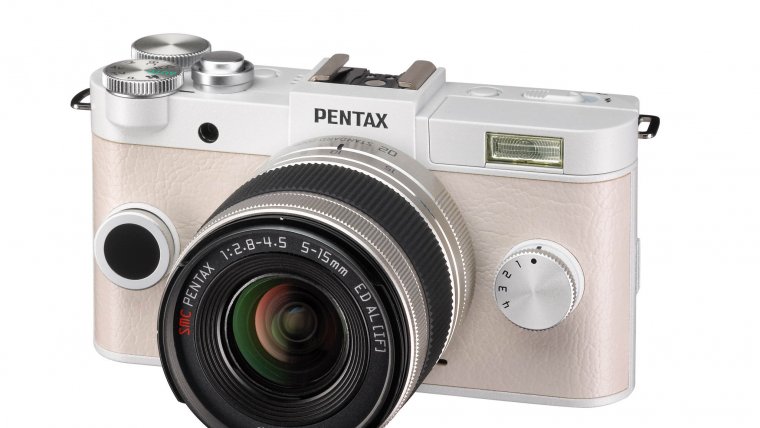 Pentax Q-S1 Review: A Cult Camera for Photographers
www.sleeklens.com
These days the camera market is filled with lots of different products, some good and some bad, some more unique and some not so much. Almost everything has already been made and it's hard to stand out with something fresh and new. This is where Pentax steps in with their Q series mirrorless interchangeable lens cameras. This is their attempt to create something rather unique, something that has never been done before. Today, we will focus on the Pentax Q-S1 model from that lineup. There are two things that stand out with this series of cameras: size and flexibility. This essentially means that you get the smallest camera in the word that has the ability to change lenses. The caveat here is the smaller sensor which isn't directly comparable with that 1 inch or larger sensors found in other mirrorless cameras.
It still doesn't mean that you can't get some decent looking images with this camera as you do get better quality lenses than those zoom lenses fixed on many compact cameras. It's obvious from the very beginning that the Pentax Q-S1 shouldn't be taken too seriously and that it's a different kind of camera for the different type of people. Stay with us as we take a deeper look into its essence and uncover its true potential and place in the camera market.
As usual, we'll start this review with a quick rundown of some of the most important aspects of the Pentax Q-S1. The first thing you'll notice about this camera is its miniscule size. It's 105mm long, 58mm high and 34mm wide and weighs only 203g. That is one really compact camera indeed. Inside of that tiny body you will find a 1/1.7 inch 12 megapixel BSI-CMOS sensor.
Pros
Image Stabilization
Timelapse Recording
Good ISO Performance
Stylish color schemes
Cons
No Wi-Fi
No Articulated screen
No EVF
Low battery life
Low resolution
No Weather sealed
No touch screen
Click to read the full Review
Like we've previously mentioned, it's not the largest sensor you can find in a mirrorless camera, but it's bigger than the one found in your average compact camera and it's also backlit. You get the option to shoot in the ISO range of 100-12800 and at shutter speeds ranging from 30 seconds to 1/8000 sec. You also get in body sensor-shift image stabilization that works both for stills and video. Another positive thing is that you can choose between three different JPEG qualities and also shoot in RAW, which is rare to find on compact cameras of this size.

Because of the limitations in size you won't find a viewfinder on the Q-S1 and only a 3 inch TFT-LCD screen with a resolution of 460,000 dots. There's also a little flash unit on the top of the camera, that can be raised from the body and adjusted if necessary. It has a range of 4.9m at an ISO of 100. You can also add an external flash unit via the hot shoe. Video recording resolution tops out at 1080p at 30 fps and is recorded in MP4 format and H.264 compression.

There are no headphone and microphone jacks as there was no room for them, but you do get a micro-HDMI port and you can also add some wireless capability with a Wi-Fi enabled SD card if you wish. The Q-S1 sounds like rather modest camera when you take at its specs sheet and in a way, it is. This is not your typical mirrorless camera, that's for sure. We are here to prove that modest specifications aren't always a bad thing and that they can make a very interesting camera if the execution is right. Now, let's take a more detailed look into what Pentax really packed inside this little camera.
Body and handling
Pentax Q-S1 may be small, but it feels very solidly built for a camera of its size. Its body is made out of quality plastic with a faux leather part that covers the front of the camera giving it more grip and a touch of style which is common to most cameras like Fujifilm X M1 for that matter. You can even choose from 40 different color combinations and really find one that really suits your style. The camera itself feels quite good in the hand and is very comfortable to shoot with despite its size. There isn't a lot of manual controls on the Q-S1, but there is still enough to prevent you from going through the menus all the time and constantly looking at the screen to adjust something. Let's start with the front of the camera. Here we find two dials. One of them is a fake dial that is just here to provide a better grip and the other one is a four-stage dial. You can assign a different task to each of the four positions. You can set it to active different picture effects and styles, turn the ND filter on, enable focus peaking, choose a different aspect ratio and so on. It's really a smart way of gaining a quick access to some of your favorite secondary functions.
Looking at the back of the camera you'll find a pretty traditional layout of buttons with all of them located on the right side and none on the left. These are the exposure compensation button, direct record button, info and menu buttons and the four-way navigational pad that also has four different functions assigned to it (ISO, flash control, white balance and the timer). Lastly, on the top of the camera, you'll find the flash slider that pops out the flash unit out of the body, a playback button for accessing the gallery and the shutter button. You can also find two dials; one is the main mode dial and the other is a secondary dial that performs various different tasks in each of the different modes you are currently in. So, the Q-S1 is actually equipped quite well in this regard when you take into account its size. Now, onto the screen. It's a decent screen in terms of picture quality, but it lacks a better resolution. This is evident in everything from going through the menus to viewing photos in the gallery. It seems this was a measure to keep the cost down as there is no reason there shouldn't be at least a 920,000 dot display included. At least the screen is quite bright when viewed outdoors. The menus themselves consist of a balanced combination of graphics and text and every setting can be found in its most logical place, so we have no complaints in this regard.
Lastly, we decided we should mention what kind of lenses you can get with the Pentax Q-S1 since that's one of the things that make it stand out. There are 8 different Q-mount lenses available at this time. One of the most notable ones is the 8.5mm 1.9 prime lens (40mm in 35mm terms), 5-15mm standard zoom lens (24-70mm), 15-45mm f2.8 telephoto zoom(24-210mm) and 3.8-5.9mm wide angle zoom lens (18-28mm). All of the lenses are quite lightweight and made out of plastic, but they have a very good optical quality to them. As you can see, that's already a respectable selection of lenses that can give you a nice range from ultra wide 18mm to 210mm telephoto focal length. As this is a camera made for experimenting and feeding your creativity you can also adopt a lot of old film lenses to it via compatible adapter and increase that range even further.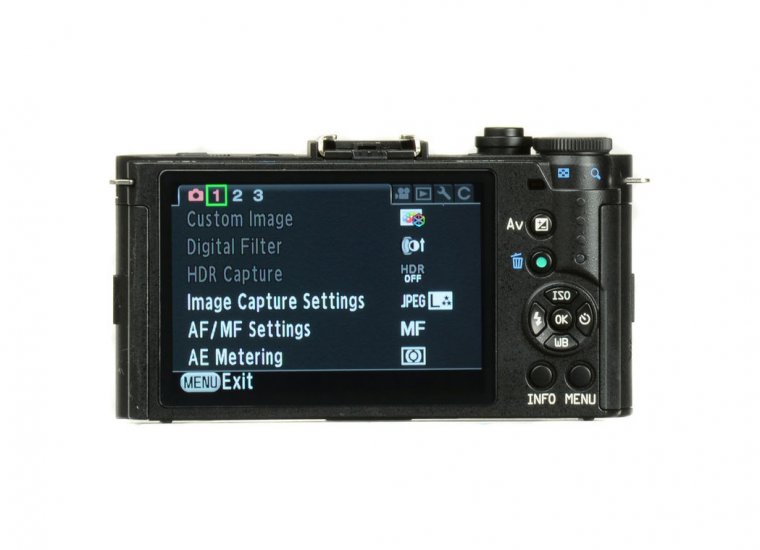 There is also an option to use K-mount lenses with an official Pentax adapter. The caveat is that the AF on those lenses won't work, but there won't be such a problem for a lot of people since you can focus pretty easily with included focus peaking feature. All of those lenses will also benefit from the included sensor-shift image stabilization. It doesn't work as well as on some bigger cameras, but it still works well enough to give you some advantage at slower shutter speeds and of course in video recording. Unfortunately, there is no Wi-Fi built into the body, but you can at least use a Wi-Fi SD card with no problem and at least gain the ability to transfer photos wirelessly. The Q-S1 really is the world's most flexible small interchangeable lens camera. Despite its size, it features enough manual control to satisfy almost everyone but the most professionals who probably won't be interested in this camera anyway. Add to that very well optimized interface and menu system and a pretty nice selection of lenses among the Q and K mounts and the Q-S1 is surely set to make some fans based on these facts alone.
Autofocus and performance
The Pentax Q-S1 comes equipped with a 25-point contrast detect AF system. It's not the fastest AF system in the world and that's obvious from the start. It takes an average of 1.7 seconds for it to grab focus on something and that is a performance that is below average for a mirrorless camera. In lower light, it can take about 2 seconds to focus depending on how dark it is. On the positive side, it's very accurate and almost never misses focus. Also, there's no continuous tracking mode to speak of so it really isn't an ideal camera to capture moving subjects or any kind of action. Honestly, we can't really complain because that's not what Q-S1 was made for. It is a camera that's made to be fun and not a burden to carry with you and also to let your creative side go wild and look at everything around you in more detail and with a different perspective. When you take that philosophy into account the slower autofocus performance isn't that much of a problem. You can also always switch to manual focus and use the very well implemented focus peaking if that's your thing.
General performance is rather good and so are shot to shot times which are in a range of 1 second at max. Continuous shooting speed isn't the fastest around either and sits at 5 fps, but only for 5 shots until it starts to slow down till the buffer is full. If you switch to RAW it drops to 1.5 fps and to 1.3 fps if you switch to RAW+JPEG. It's not an impressive performance by any means, not neither a surprising one for a specialized camera at this price point. Battery life is rather good for a small camera like this and sits around 260 shots without flash usage and approximately 250 shots if you use the flash 50% of the time. So, to conclude, the Q-S1 isn't a performance king by any means and is average at best in this regard. That's something that most of the buyers of this camera will actually be fine with because some limitations and sacrifices had to be made to create such a unique product.
Video quality and features
You wouldn't expect a camera like the Q-S1 to excel in video recording just by judging it by its nature and main purpose. There aren't many advanced features to speak of here, but there are a few interesting ones. Focus peaking is really useful to help you nail that critical focus and it works just as you would expect it. As you turn the focus ring on the lens it highlights the area on the screen which is in focus; it's as simple as that, you don't need to judge focus by yourself in any way. Sensor-shift image stabilization is also very helpful in this case, but it doesn't give as smooth footage as we would like and it can look unnatural at times. There is also some noticeable rolling shutter effect showing in video footage, but that's something that plagues a lot of mirrorless cameras these days, so we can't blame the Q-S1 alone for having that issue. Sound recording quality is ok but only recorded in mono, which is a shame for a modern camera like this. Also, there isn't a microphone jack included helping you get better audio.
The quality of 1080p videos recorded is actually quite good, even for this type of camera. The footage is sharp and detailed and with accurate colors and no noticeable artifacts to speak of. You can give those videos a little more pop or a unique look with many included filters and effects. So, you can record some nice quality videos with the Q-S1, but you shoot to keep your expectations in check and don't expect any miracles or big surprises from it. It's good enough for an occasional video or two, but it's nowhere near enough to replace a more professional camera and that's ok since it was never made to replace one in the first place.
Image quality
We've finally reached the last part of this review and probably the most exciting one for most of you out there. The previous cameras from the Q-series had a 1/2.3 inch sensors and the image quality wasn't anything special like you would expect for a sensor of that size. The Q-S1 bumps the sensor size to 1/1.7 inch and that could bring some nice improvements with it. The image quality is actually quite good at lower ISO values and it looks like Pentax squeezed the most of this sensor and used it to its full potential. The amount of detail is satisfactory and color accuracy and contrast are also well balanced. Noise levels are well controlled up to an ISO of 800 were noticeably more noise creeps in and the loss of detail becomes obvious.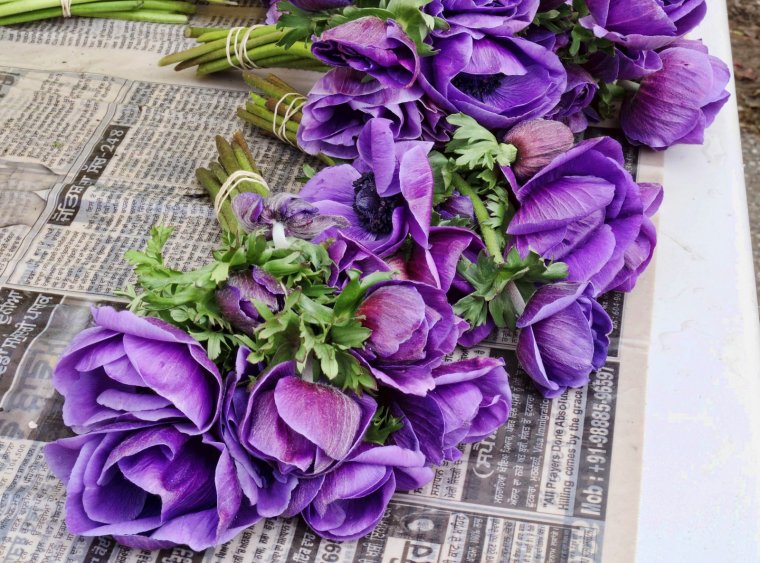 The JPEG engine applies a lot of noise reduction at these ISOs and smudges away too much fine detail, so you should stick to shooting in RAW if you want the best low light performance you can get. Dynamic range is also ok and you gain a decent amount of room to play with your exposure in post processing. If you don't plan on editing your photos on your computer, you can get a little more out of them with an extensive image control features that allow you to adjust many parameters like for example saturation, contrast, and sharpness. You can also make use of Smart Effects if you want a fast way to give your photos a more interesting look. All in all, we are pretty satisfied with the image quality that the Q-S1 can produce. It's actually better than we expected from a small 1/1.7 inch sensor, but it also thanks to high-quality lenses that Pentax made for the Q system.
Conclusion
We didn't expect much from the Pentax Q-S1 and we expected it will come with some limitations right off the bat. And it does. It's not the most expandable camera around, not the fastest and not the best in terms of image quality. But despite all of that, it's still a cool camera and will certainly attract the attention of those photographers who are looking for a very portable and flexible piece of gear to always carry with them and take those type of photos they still can't with their smartphones, who are now slowly replacing the compact cameras for some users. Pentax Q-S1 sits exactly between the compact camera and the smartphone and tries to bring the best of both in one impressively small package while also dwelling into the territory of mirrorless cameras with the ability to change lenses. And it does succeed at that in most cases. It's good to see a cool concept like this come to reality without being just that, another concept.
Need to know more about best mirrorless cameras? Find out here.
The following two tabs change content below.
An amateur photographer, songwriter, musician, computer and technology geek and an occasional comedian, I'm a little bit of everything. I always aim to pursue things I'm passonate about and try to look on the positive side of things whenever I can. My mission is to wrap my articles in that aura of positive energy and keep a healthy balance between being serious about my work and spicing things up with a little fun now and than. After all, life's a game and there's always a different way to play it.