Reviewing the Pentax 645Z: A Medium Format Camera Worth the Investment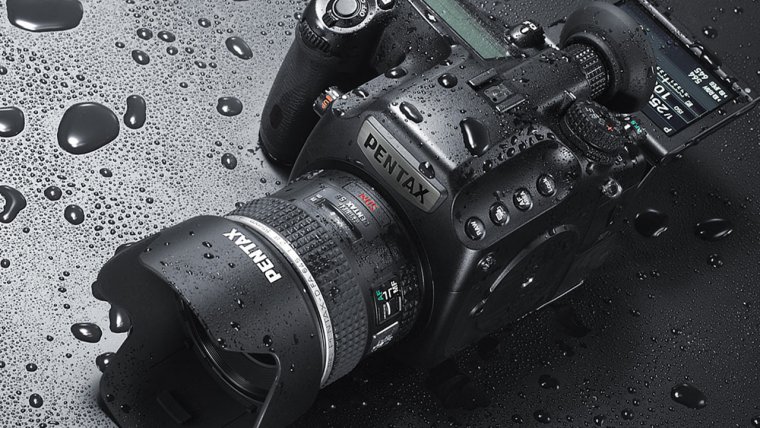 Reviewing the Pentax 645Z: A Medium Format Camera Worth the Investment
www.sleeklens.com
have always been quite an interesting oddity amongst other cameras, purely because they often commanded such prices that they were out of reach for most photographers and especially those that weren't professionals. The times still haven't changed and they still fall into the category of niche products, but they still deserve to be mentioned in the photographic community for their unbeatable image quality, large sensors with a high megapixel count and very often excellent color reproduction.
Portrait and landscape photographers alike that are able to afford these kinds of cameras still prefer them even over the best full frame offerings on the market. The camera we are reviewing this time is the Pentax 645Z, a popular choice for many photographers over these 3 years it has been on the market and that's because of its great image and build quality, but without costing as much as the medium cameras coming from its main competitor Hasselblad.
Now that some time has passed since its release and its price has dropped, even more, it seems like it could be an even better purchase than it was before. Let's see how it holds up in 2017 and does it still have enough juice in it to compete with increasingly better and still cheaper full frame cameras.
Just like usual, we'll start our review with a quick rundown of all the important specifications before we dig in deeper into the camera itself. Since this is a special kind of with its main selling point being its sensor, we should start with it.
Pros
Articulated Screen
Optical Built-in Viewfinder
Face Detection Focusing
Long Battery Life
Weather-Sealed
Timelapse Recording
Cons
No Wireless Connection
No Image Stabilization
Heavy Body
No Touch Screen
Click to read the full Review
The sensor in question is a 51.4-megapixel one with the size of 43.8 mm x 32.8 mm and a crop factor of 0.79x. This means that it isn't the biggest medium format sensor on the market, but it's still noticeably larger than your traditional full frame one. We'll see how it performs later in the review, but we predict that the results will be quite interesting. It also comes with a wide ISO range of 100 to 204800 and the support for both RAW and TIFF file formats. It's paired with a contrast detect based AF system with 27 focus points, which doesn't sound very impressive when compared to other professional cameras, but we have yet to see if it really is behind in terms of speed and accuracy, or its still capable enough for most occasions.

The 645Z also has a rather underwhelming burst rate of 3 fps, but since medium format cameras were never meant to be used for sports or action, it's not surprising that it doesn't have the ability to shoot faster than that. The 645Z's body is environmentally sealed, meaning it's designed to withstand both dusty and wet shooting conditions as well as very low temperatures. The 3 inch screen on its back has the ability to be tilted and offers a resolution of 1,037,000 dots, while the viewfinder has a coverage of 98% and a magnification of 0.62x. It also features dual SD card slots, USB 3.0 and mini-HDMI ports as well as a microphone jack.

Unfortunately, there is no headphone jack or Wi-Fi on board. You can gain some Wi-Fi functionality with an Eye-Fi card if you desire. When it comes to video recording, the 645Z has the ability to record 1080p videos natively at 30 fps or 60 fps interlaced and 60 fps native if you drop the resolution down to 720p. So, all in all, when you take away that large medium format sensor, the 645Z still looks like a decent camera overall, but not as impressive as we would like when you take its price into account. But we will reserve our judgments until the end of the review.
Body and handling
As with any other medium format camera, the first thing you'll notice about its body is that it's simply enormous (at least when compared to other stills cameras). At 1550 grams it also weights quite a lot, so it's not a type of camera you would lug around with you whole day around your neck or shoulder. A large part of its weight falls does fall onto its build quality and magnesium alloy frame, so we doubt something like that could be avoided to create a sturdy product of this type. Despite its weight and size, it's generally pretty comfortable to use and balances well in your hand thanks to its ergonomic shape and a very large and deep grip. The button arrangement is a little different than your traditional DSLR and will take some time to get used to, but it quickly starts to become familiar and every button and dial becomes easy to use. Because this is a professional camera, it features a lot of physical controls scattered around its body, just like you would expect.
So, let's see what it really has to offer in terms of those controls and is there enough to make the 645Z a pleasure to use. As usual, we'll start with the front of the camera. Aside from the obviously huge lens mount we also one find one control dial located just above the hand grip, lens release button as well as the Mirror up dial which allows you to raise your mirror while shooting. As with most cameras, the 645Z also doesn't have any buttons on its sides and only the flaps with all the ports and jacks hidden underneath them and a Sync socket on its left side. Looking at the top of the camera starts to reveal a lot more details. Just left of the hot shoe you'll find the RAW, Exposure Bracketing, AF area buttons as well as Lock button that temporally disables the exposure dial (e-dial) to prevent accidental changes in exposure. Underneath all of that lies the main mode dial which has three custom modes on it (U1, U2, and U3) and just below it lies a little two-way dial for switching between Single and Continuous AF. In line with it lies another two-way dial used for switching between stills and video mode. Lastly, we find a very large information LCD, a shutter button with a power on lever on it,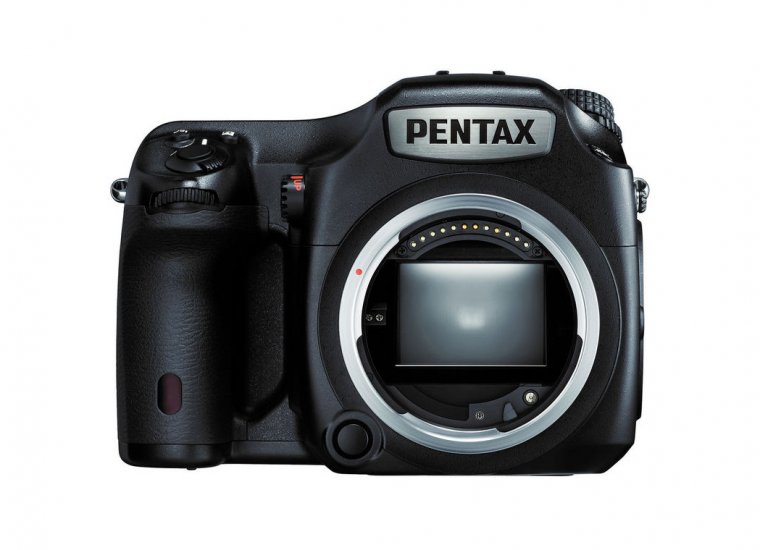 Underneath all of that lies the main mode dial which has three custom modes on it (U1, U2, and U3) and just below it lies a little two-way dial for switching between Single and Continuous AF. In line with it lies another two-way deal used for switching between stills and video mode. Lastly, we find a very large information LCD, a shutter button with a power on the lever on it, as well as the Exposure Compensation and ISO buttons. If that already isn't a lot of manual controls for you, wait until we take a look at the back of the camera. Aside from the 3-inch tilting screen, we also find the whole row of controls located on its right side. First, there's another exposure dial that also serves as zoom dial when in playback mode and the Green button (used for resetting your current settings) and the AF button underneath it. After that, we find the four-way navigation controller that also has four shortcuts mapped to it; Drive/Timer, White Balance, Flash control and Custom image setup menu. In the end, we find four more buttons, the Record/Live view/Delete, Playback, Info and Menu buttons. Well, the there's certainly a lot to take in when it comes to Pentax 645Z and its controls and body features.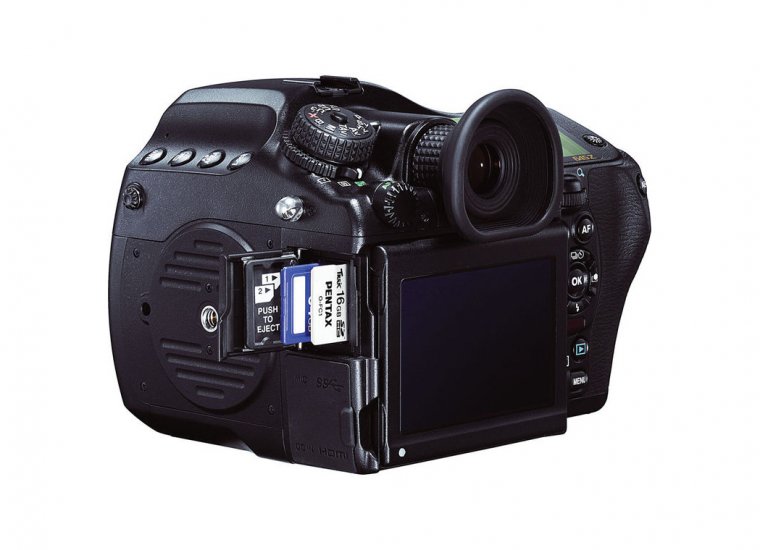 This has to be one of the most advanced cameras we've ever tested in regard to the sheer number of different buttons, dials, and levers. But, all of those controls won't do you a lot good if the software or the user interface isn't intuitive and easy to use. Luckily, the one on the 645Z is. It actually resembles the menu user interface on Pentax DSLRs a lot and it also brings all its strengths as well. Everything is nicely laid out; the main display screen offers a clear view of all of your current settings and the modes you're in and the menu system itself isn't overly complicated and hard to navigate like on a lot of Sony's cameras. Despite the lack of a touchscreen, the expertise in creating a great user interface from the guys at Pentax (Ricoh) really shows on this camera. There's also some customization available on the 645Z, just like you would expect from such a pricey piece of gear. First, there's the Menu button which lets you access more than 100 different features and settings which the camera has to offer. Then there's the Info button which lets you access features like Highlight or Shadow Correction, HDR, JPEG Resolution, Noise Reduction, AF Area or Focus peaking (there's no traditional peaking which colors the edges of your subjects, but the camera sharpens them instead to make them stand out more). If you're shooting JPEGs, you can take advantage of the included Custom Image mode which lets you create your own Picture Style with a plethora of different parameters available to adjust. Those that are used to working in the same conditions every day will be happy with the included custom exposure modes which can be activated with the main mode dial. These are the U1, U2, and U3 modes and they can be customized to a large extent and really allow you to tailor the camera to your everyday needs.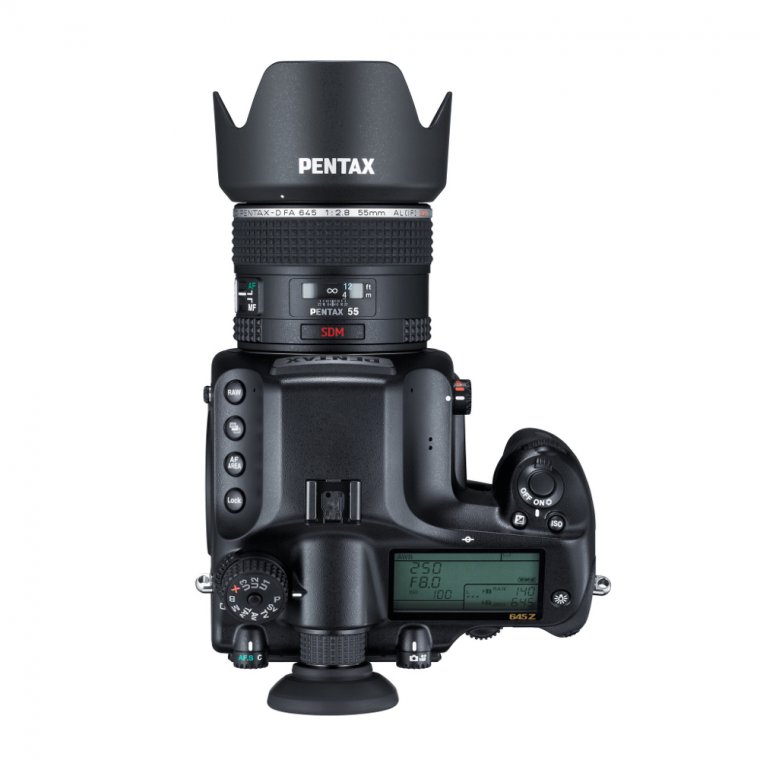 So, the 645Z doesn't offer a lot of custom buttons that can be programmed to do different things like something you'd find on every advanced mirrorless or a DSLR camera, but it doesn't need to. It already has enough buttons and dials to covers most of the important functions and two different menus to allow you to access the less important functions. Since this is the part where we take a look at the Wi-Fi capabilities of a camera, we should be able to do the same with the 645Z. Unfortunately, there's isn't much to say about it since it doesn't feature Wi-Fi functionality. We believe the reason for that to be that the target photographers for this camera wouldn't use this feature much anyway as you can remotely control the 645Z with a cable connection and transfer images via Wi-Fi by using a compatible Eye-Fi SD card. So, the lack of Wi-Fi may still bother some people and they have the right to be bothered about it, but we decided we won't complain about the lack of that functionality in the case of Pentax 645Z. Now, it's time to look at another important aspect of every camera, its performance.
Autofocus and performance
On paper, the 27-point phase detect AF system doesn't sound like it's good enough for such a unique camera like the 645Z, but honestly, it performs better than we expected. No matter if you're in Single AF mode or you are using all the focus points at once, the 645Z focuses very fast and accurately as long as there aren't any fast-moving subjects in your frame. In that case, the rather small number of focus points (despite the fact that 25 of those are cross type) do show its limitation and doesn't exhibit that kind of performance you would see in traditional professional DSLRs and mirrorless cameras. But, again, that's not something for what we'll criticize the 645Z for, since it was never meant to be a sports or action camera and for the type of use it was made for it performs perfectly well and should leave no one desire for better performance. The same can be said for low light, where it also shows a respectable accuracy, but with a little drop in speed. When you switch to live view, the performance isn't great, but the accuracy still remains very high.

Photo courtesy of Studio 504
When it comes to general performance, the 645Z performs very well for a camera of its type. It takes about a second for its power on and take a shot and around half a second for it to be saved on the SD card. Moving through the menus and the user interface is generally fast and responsive and so is the part where any changes or adjustments are necessary for certain features. The 645Z sports a burst rate of 3 fps, which isn't that bad for a camera with a large 51.4-megapixel sensor that takes photos of very large size that require a lot of power to be processed and saved on the SD card. Because of that reason, the buffer isn't particularly large either, allowing you to take around 12 JPEG or 10 RAW files before it fills up. It's a good enough performance for studio work, but insufficient for any sports events or when shooting wildlife. Battery life on the 645Z is very good considering how power hungry the camera is. You should easily be able to get around 600 shots per charge and even more than that if you keep your screen of most off the time and rely strictly on shooting through the viewfinder. So, the 645Z may not be a speed king or a camera that would replace your professional DSLR for shooting fast-moving subjects, but it does exhibit more than enough performance to help you easily nail your shots in those situations it was designed to work in.
Video features and quality
It's pretty obvious to anyone with at least some understanding of photography that the Pentax 645Z is primarily a stills camera with a movie mode thrown in as a bonus. First off, you get 1080p video recording at 30 fps, but to get the 60 fps option you have to switch to 720p, which isn't ideal for any videographer. There's also no 4K option, but that would be a bit unrealistic to expect it on a medium format camera from 2014. For your audio needs, you do get integrated stereo microphones and also the ability to connect an external microphone through the included microphone jack. You can also adjust the audio levels manually in both cases.
Manual exposure control during video recording is also limited, as there's no way to change the shutter speed in this case and if you wish to change the aperture you either have to switch to Aperture Mode or set it before recording. Something like this really backs up the fact that the video mode on the 645Z is here as a bonus and not to be used for any professional work. There is autofocus available in video, but it isn't very impressive and fast, so you should rely on manual focus and focus peaking instead if you're doing anything where the quick and precise focus is required. The quality of recorded footage is far from being bad or underwhelming, but it's still not on a level you would expect from a camera with such a capable and large sensor. Since it's rare to find a Pentax camera with great video quality, it's no surprise that the 645Z has the same traits in regards to video recording.
Image quality
It's true that image quality has to be one of the most important parts of a review for most users out there, but it's especially important in the case of the Pentax 645Z. This is due to the fact that it's 51.4-megapixel sensor is its main selling point by far and is the biggest reason you would ever consider purchasing this camera. So, does it live up to the expectations you would have for a camera with a medium format sensor, does it really perform that better than the best full frame cameras around? Well, in a way it does.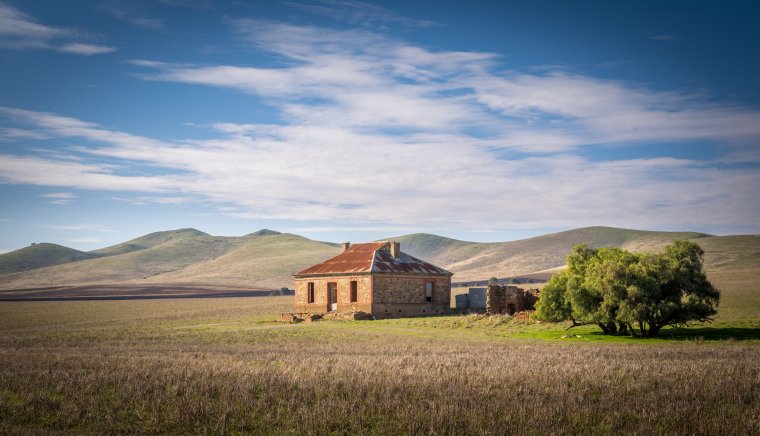 Photo courtesy of George Papanicolau
While the dynamic range and noise performance are very good, it's not any better performance than what you would get from a professional full frame camera, so there are no benefits from a bigger sensor here. Where you do see the most benefit is in sheer resolution, an area in which the 645Z can't be beaten by any full frame camera and not even the Canon's 5DR and 5DS come close to it. It simply delivers an outstanding amount of detail and if you're the one who needs the best image quality possible and you really want that high resolution then you should know that the 645Z really delivers in that regard, so its main selling point really remains its main selling point.
Conclusion
Well, this was certainly a one of a kind review. It's rare that you get the chance to review a medium format camera since they have to be one of the rarest and the most expensive types of cameras on the planet. While many people will never be able to justify the purchase of one, there is still enough photographers out there that can only work with this type of camera and nothing else. For those people, the 645Z actually has a pretty attractive price point when compared to medium format cameras coming from other manufacturers. It's not the best camera around and certainly not the fastest, but it delivers the goods where it needs to.
It has a rugged body made of quality materials and the one with so much physical controls that many photographers would look at it in jealousy. Battery life is great, autofocus performance is adequate and most importantly, the image quality is excellent. While it may lack some features that important to mainstream users it retains the ones that professionals appreciate and makes them reliable and easy to use. So, the conclusion is that the Pentax 645Z isn't the best medium format camera you can get, but for the price, you are paying for it and you really getting a lot for your money and still getting the image quality produced by its large sensor.
The following two tabs change content below.
An amateur photographer, songwriter, musician, computer and technology geek and an occasional comedian, I'm a little bit of everything. I always aim to pursue things I'm passonate about and try to look on the positive side of things whenever I can. My mission is to wrap my articles in that aura of positive energy and keep a healthy balance between being serious about my work and spicing things up with a little fun now and than. After all, life's a game and there's always a different way to play it.