Panasonic LX10 Review: Innovation Everywhere!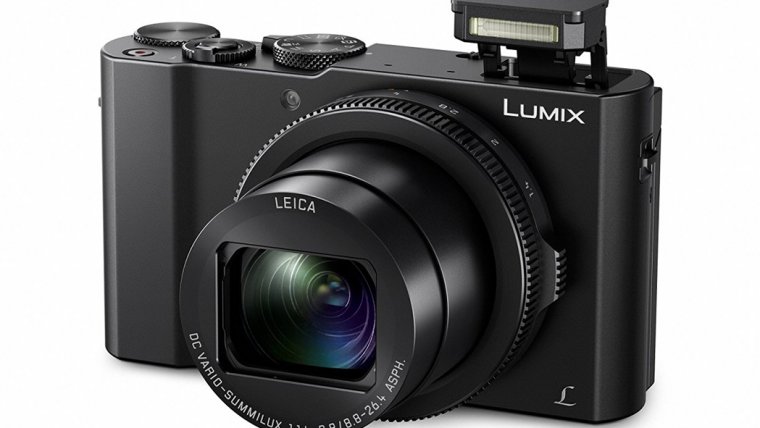 Panasonic LX10 Review: Innovation Everywhere!
www.sleeklens.com
With the ever-increasing popularity of compact cameras sporting a 1-inch sensor, it's no wonder that every major manufacturer wants to leave their mark on the particular market. With most of them now sporting Sony's 20-megapixel sensors and similar image quality, camera manufacturers have to try extra hard to differentiate their product from their competition. Be it the body quality and handling, different features or a compelling lens, you can't afford to neglect any of those things if you wish to succeed. That's where Panasonic come in with their Lumix DMC-LX10 (or LX15 in some markets) camera.
On paper, it seems like they've managed to cover most of the important aspects of the camera and managed to do it with style, because the LX10 really is a camera that immediately catches your eye with its understated, but clean looks. One thing you do have to keep in mind is that this is not the top of the range camera, meaning you still won't find some of the features that come on more expensive models like the viewfinder, a hot shoe, a large number of manual controls and uncompromising expandability. This is a camera that was made to keep things simple as possible, meaning its main audience are those users seeking a quality product that's very easy to use.
Let's see what the LX10 hold inside and outside and take a look at some of its major features. First, there's the sensor. It comes equipped with a very capable 1 inch 20-megapixel BSI-CMOS sensor and that sensor is one thing that most of the cameras with a 1-inch sensor on the market have in common.
Pros
Built-in WiFi
Remote Smartphone Trigger
Image Stabilization
Articulating Screen
4K Max Video Resolution
Touch Screen
RAW Shooting
Cons
No Weather Sealed
Heavy Body
No Panorama Mode
Low Battery Life
Click to read the full Review
It's known to be able to produce good quality stills and video, but of course the final results depend on the processing each camera maker decides to apply and how good of a lens is used. The one on the LX10 seems to be a high-quality Leica branded lens with a zoom range of 24 – 72 mm in full frame camera terms and a maximum aperture ranging from f1.4 to f2.8. The range itself is pretty standard for this type of compact camera, but the maximum aperture really impresses and open us up a lot of possibilities for better low light performance and more control of depth of field.

It also has a minimum focus distance of 30 cm or 3 cm if you switch to macro mode. It also benefits from sensor shift image stabilization built into LX10's body and 5-axis hybrid stabilization when you're shooting videos at 1080p resolution. As there is no viewfinder on this camera, you'll have to do all of your framing and shooting through the 3-inch screen on the back. It's actually a really nice TFT LCD with a resolution of 1,040,000 dots, touch capability and also the ability to be tilted upwards to a maximum of 180 degrees. The ISO values you can work with range from 125 to 12800 (expanding to 80 and 25600) and shutter speeds range from 60 seconds to 1/4000 second (1/16000 when electronic shutter is being used). The LX10 has a built-in pop-up flash with a respectable range of 12.10m, but no hot shoe to connect an external one.

The autofocus system being used is contrast based with 49 focus points and the maximum burst rate goes as high as 10 fps. Like many Panasonic cameras, the LX10 is also well equipped in video department as it can record footage at 4K at 30 fps or 1080p at 60 fps. Unfortunately, there are no headphone or microphone jacks to be found as we expected from a compact camera in its price range. Lastly, you'll get a micro-HDMI port as well as built-in Wi-Fi that supports b/g/n standards. So, the LX10 hasn't surprised us in many ways, but judging from the specs it offers it could easily turn out to be a really capable compact camera.
Body and handing
From the first time, you take the LX10 in your hands, you'll notice how it's sleek and cool to the touch. That's because of its polished metal construction and also the lack of any faux leather texture we see on many other compact cameras in its class. This can either be a good thing or a bad thing. The good thing is that the camera looks much cleaner and more premium this way. The bad thing is that it can be a little slippery if your hands are wet or sweaty and thus the grip itself isn't as good as it could be. Still, we are happy with how things turned out nevertheless. At 310 grams, the LX10 is also incredibly light when you take into account its quality construction, so Panasonic really found the right balance between durability and portability with this camera. There are also enough manual controls available to satisfy your average user or even more advanced ones if they don't mind combining physical controls with a touchscreen, which we certainly don't if everything is done right. So, let's take a look around the LX10 and see what it really has to offer.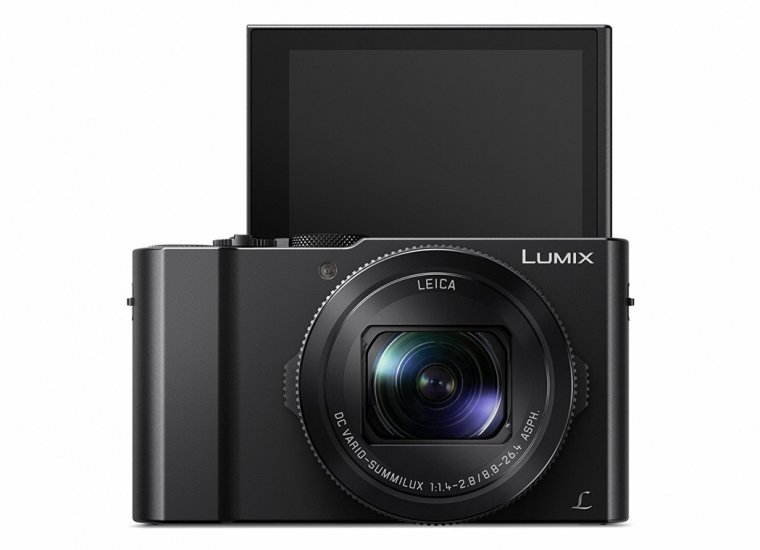 Let's start with the front of the camera. Here, you will only find the focus assist light and the manual controls that are part of the lens. There are two dials here, one is used to change the aperture and one is a customizable dial on which we'll touch on a little later. Both sides of the camera are completely free of controls, so we're moving on to the top of the camera. First, there's the pop-up flash compartment with a little switch that releases the flash unit. You'll find the stereo microphones in the middle and rest of the controls on the top right side. These are the main mode dial that also has the on/off switch on it, a shutter button with a zoom lever on it, Direct Record button as well as the main control dial. This only leaves us with the back of the camera. Here we find the 3-inch screen and all the controls located on its right side. Interestingly enough, there are 3 Fn buttons that can be customized to your liking, but by default they are used to access 4K photo recording, shooting modes or the Q menu/Delete function. Other two buttons that aren't the part of the navigation controller are the Playback and the Display buttons. As with almost every other camera, the centerpiece is the four-way navigation controller that also allows for a quick access to Exposure compensation, Manual focus, White balance and the timer.
We are really impressed with a control scheme that Panasonic has come up with, but let's see what additional functionality you can gain from it beside or the basic stuff. We've mentioned the control ring on the barrel of the lens. It can be programmed to act as a step zoom or set up to change things like exposure compensation, white balance, filter effects, aspect ratio, focus mode and so on. It reminds us a little of Samsung's implementation on their lenses, so it's a really useful functionality to have and it surely has its uses. The rear control dial can also be customized and by default, it's set to change shutter speed or switch between different programs in Program mode. The three Fn buttons (Fn1, Fn2, Fn3) can hold as many as 44 different options, which is really impressive by any standards.
These can range from basic functions like ISO, Wi-Fi, AF/AE lock, Aspect ratio or image quality to more advanced functions like Peaking, Histogram, Zebra Patterns or Shutter type. This is something we wish every camera of this type had, as it doesn't hinder the ease of use in any way, but still, gives more control to those who want it. So, everybody wins. There's also a Q menu, which can also be customized and serve as an easy way to access most of the basic functions. In addition to that there are also three different Custom Modes which remember nearly all of your settings and adjustments, so they provide you with a great way to be prepared to shoot in different conditions, but without having to fiddle around with settings to achieve what you want. The user interface and the menu systems on the LX10 are also well made and organized thus forming a great all around experience when it comes to its general usability and ease of use. That holds true even if you forget that the LX10 has a touchscreen, which takes all of this to a whole new level when you take a look at what most compact cameras offer in this regard and at this price point.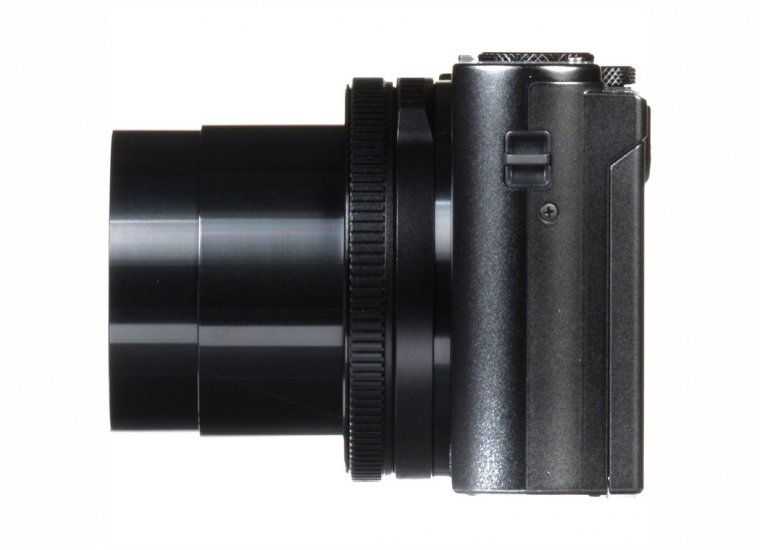 As always, before we finish this section of the review, we need to take a look at the Wi-Fi performance. Most of the functionality is centered around the Panasonic Image App, so you'll need it on your smartphone or tablet to make use of all the functionality. Besides the usual things like backing up the photos, sharing them on social sites or embedding them with GPS data gathered by your smart device you can also remotely control the LX10. It's not any special kind of functionality, but you'd be surprised how many manufacturers decide not to include it on their cameras at this price point, so we are quite pleased to see it included here. It's also not as limited as on some other cameras and you do gain control of exposure compensation, white balance, ISO or photo styles. Well, color us impressed when it comes to LX10 and its handling and usability. Panasonic couldn't do a better job in this regard and they really managed to strike a fine balance between build quality and the right amount of control that should please anyone looking for a compact camera that's not hard to use, but still, doesn't chimp out on features just to keep things unnecessary simple.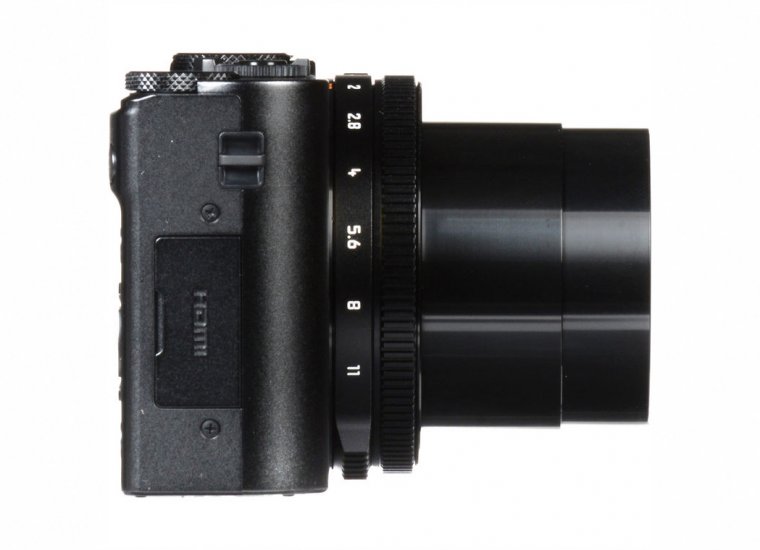 Autofocus and performance
As most of Panasonic's higher quality cameras, the LX10 also comes with company's proprietary DFD or Depth From Defocus technology along with the 49-point contrast detect AF system. Right off the bat, this sounds very promising for autofocus performance and we are happy to say that the LX10 really delivers in this aspect. Features-wise, you'll get all of the most important AF modes like Face Detect/Eye detect, Pinpoint, Custom Multi, 1-Area, 49-area, and Tracking. We'll be focusing on Face Detect and Tracking modes because they provide the best showcase of what the camera can do in regards to its autofocus. Face Detect mode is best for those situations where you want to leave it on the camera to detect your subject and keep it in focus while the regular Tracking mode requires your input to start the tracking. You can either tap on the screen to choose your subject or make sure that your subject is in the center of the frame and then half press the shutter button. No matter what method of tracking you decide to use you'll get a very reliable performance and shots that aren't in focus will be quite rare. Panasonic are still experts in making the most out of contrast detect based AF systems and making them as fast and accurate as possible and they've managed to do the same with the LX10. The same performance continues in low light, where the overall speed does take a hit, but the impressive accuracy still remains.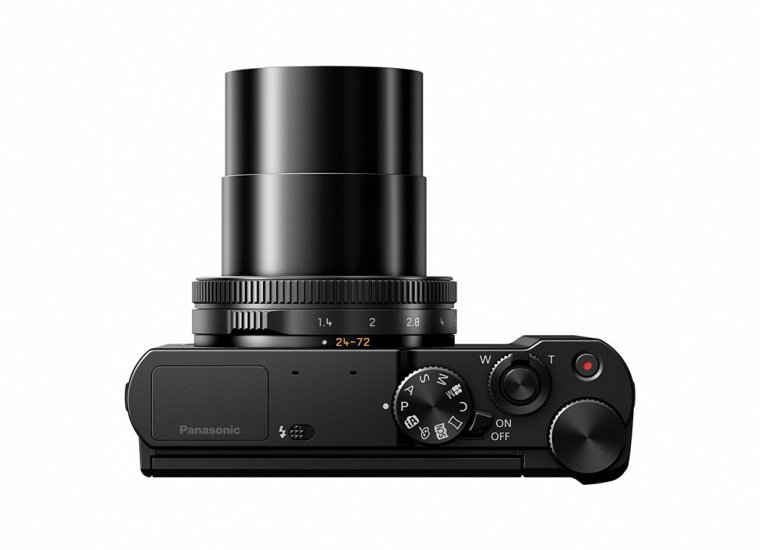 The same can be said for general performance, which is right up there with the best cameras in the class, meaning you'll never feel that the camera struggles to do anything as it tackles every task with ease and without hesitation. The burst rate speed is separated in two modes, AF-S and AF-C. In AF-S the focus is locked at the first frame and in AF-C the camera continuously focuses during the entire duration of the burst. The maximum speed for AF-S is 50 fps which drop to 6 fps when the continuous AF is turned on. The 50 fps just does a single burst of 50 frames, so if you need the burst to last longer you'll have to switch to 9 fps mode. The buffer size isn't particularly impressive if you decide to shoot in RAW, but on the flip side, you can shoot JPEGs as long as your SD card is fast enough and there's enough memory on it. Since this is a compact camera, after all, we really can't ask for a better performance as most of the users will be shooting in JPEG anyway. Unfortunately, the LX10 underperforms in one area and that's battery life. An endurance of about 260 shots per charge is nothing to write home about and is actually below average when compared to other compact cameras. One positive thing is that it can be charged via USB, meaning you can simply bring an external power bank with you and top it up on the go. Aside from that slight nuisance with battery life, we are more than happy with the LX10 in regards to its performance.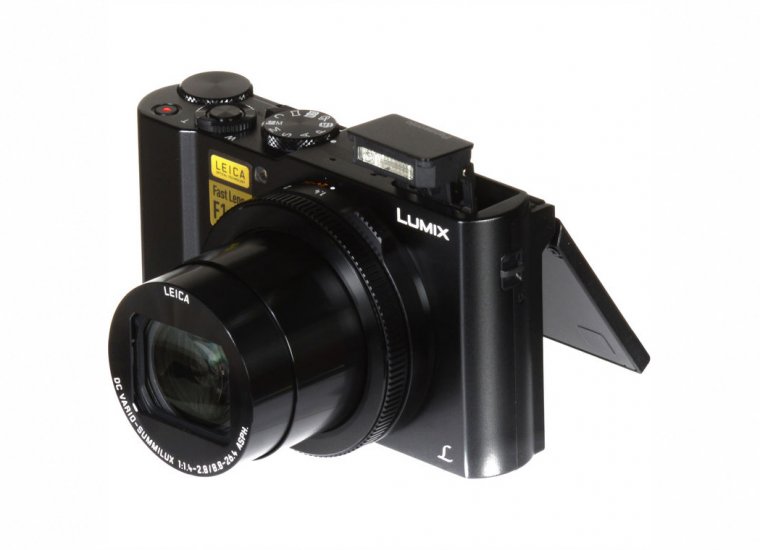 Video features and quality
If we had to pick one of the major aspects of Panasonic cameras that constantly makes them stand out from the crowd it would have to be their video capabilities. In a way, the same can be said about the LX10 when compared to its current competition. Firstly, it offers 4K recording, something that is very rare to see on a camera in its class. Also, if you want faster frame rate you can always switch to 1080p recording at 60 fps. There is one caveat to all of this and that's the crop mode in which the LX10 records its footage. This means that your lens essentially becomes a 36 – 108 mm lens in 4K and 30 – 90 mm lens in 1080p mode. We don't know the reason behind the need for that crop mode, but it's up to you to decide if you'll miss the wider field of view or like the increased reach.
The LX10 is also equipped with some useful features like Focus peaking, Zebras, Post Focus and Focus Stacking. There's also a useful 4K photo mode, which records 60 frames of 4K video and lets you save either one of them as an 8-megapixel photo. The quality of those photos isn't anything special, but it's a very useful feature to have when you don't have the time to take the right shot and you need to get it at any cost. When it comes to AF in the video, you get all the same modes available when shooting stills, but the performance isn't as good. The DFD technology is clearly optimized to perform at its best when taking photos and that means that it doesn't give as smooth of a performance in video mode. The AF does work, but you should only use it for casual shooting and rely on manual focus for anything more serious. The quality of recorded videos is pretty good, no matter if its 4K or 1080p footage. It isn't the best around, but considering that many cameras in this price range don't even offer 4K recording, it still beats most of the competition for that reason alone.
Image quality
There isn't much to separate the LX10 from the rest of the cameras bearing the 1-inch sensors when it comes to image quality. It exhibits very similar performance in RAW mode and only noticeable changes appear when you shoot JPEGs. That's where you'll notice that the colors and contrast have a nice balance, sharpening is a little more aggressive and the noise reduction isn't too strong. You'll end up with some pretty nice looking and sharp images at lower ISO values and a little softer, but still decently detailed photos in low light.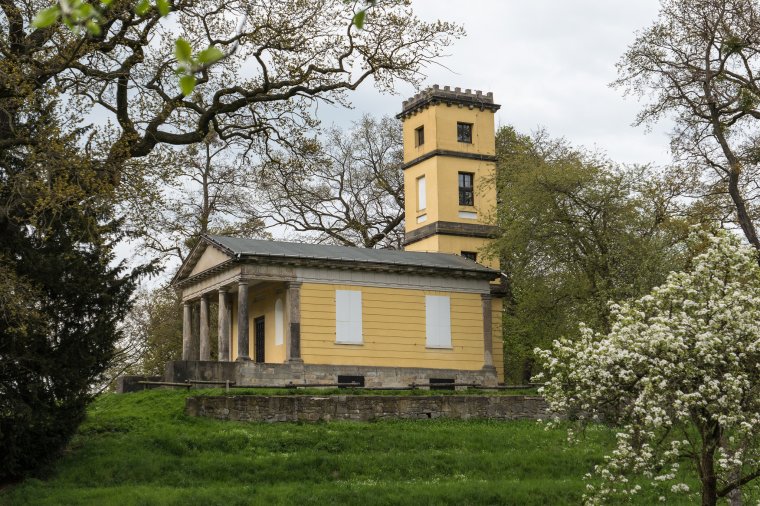 Photo courtesy of strongestlight
We did notice that the lens on the LX10 is quite sharp and readily beats most of the competition in this regard. It seems that the Leica name on it isn't there just for the sake of marketing. So, the performance is the same as we expected and luckily there were no unpleasant surprises here.
Conclusion
So, what is our final opinion on the Panasonic LX10? Did it perform as expected through our entire review process or did it manage to disappoint in same areas? Well, there are some rough ends here and there, but our overall impression is very positive. The battery life could be improved and the video mode could do without the unnecessary cropping, but other than that, the LX10 passed our tests with flying colors. Its body is one of its biggest selling points as it brings the perfect balance of quality and functionality.
Due to capable 20-megapixel 1 inch sensor, it's capable of taking both good looking stills and video. The addition of 4K capability is also appreciated together with full manual control during recording. The same can be said for the 24 – 72mm Leica branded lens which is bright, sharp and versatile.
That's pretty much it. The Panasonic LX10 is one of the best point and shoot compact cameras in its class and you really can't go wrong with it if you're looking for a camera of its caliber. Looking for more best point and shoot camera? Try Olympus TG-4 which is an underwater champion!
SaveSave
The following two tabs change content below.
An amateur photographer, songwriter, musician, computer and technology geek and an occasional comedian, I'm a little bit of everything. I always aim to pursue things I'm passonate about and try to look on the positive side of things whenever I can. My mission is to wrap my articles in that aura of positive energy and keep a healthy balance between being serious about my work and spicing things up with a little fun now and than. After all, life's a game and there's always a different way to play it.