Panasonic Lumix DMC-ZS70 Review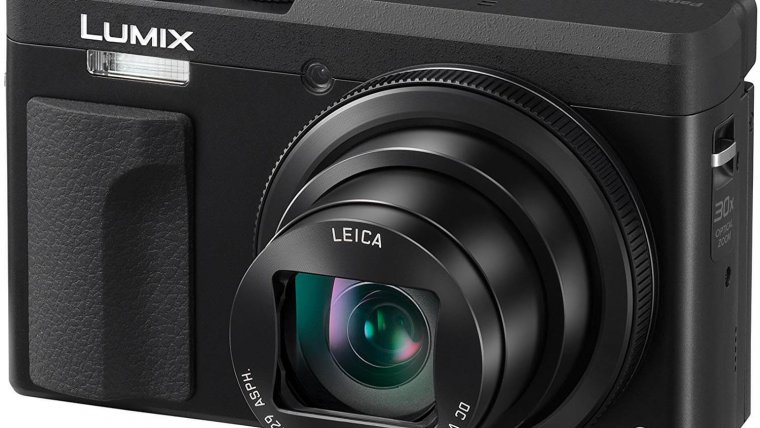 Panasonic Lumix DMC-ZS70 Review
www.sleeklens.com
In a world dominated by mirrorless, smartphone and DSLR cameras (yes, they are still very popular both among the regular and professional users) it has become increasingly more rare to find an interesting and affordable point-and-shoot camera that will be able to stand out from the crowd with its features and competitive price.
While there are a slew of more advanced compact cameras bearing larger 1-inch sensors available on the market (and have enjoyed a lot of popularity), those with smaller and more traditional 1/2.3-inch sensors are receiving a lot less attention from the manufacturers and most of them are either your cheap and simple point-and-shoots or large and bulky bridge cameras bearing very long lenses. You will be able to find some rugged and weatherproof cameras that also feature the same 1/2.3-inch sensors, but those have always been those products that will appeal only to particular types of audience (mainly those that spend a lot of their time shooting in harsh and unpredictable environments).
The rise of modern flagship smartphones has also managed to complicate things even further as a lot of them are now as capable as most entry-level compact cameras in a couple of ways (some of them can even be compared to more advanced dedicated cameras in terms of their features and speed). The camera we get to review this time is the one that tries to be a product that blends the best of both worlds (the functionality of a dedicated compact camera with a slew of modern features that can also be found on many of our smartphones) and also do it while retaining a very low price point for everything it has to offer. We are talking about the Panasonic Lumix DC-ZS70, one of the more interesting portable 1/2.3-inch cameras that has reached the market in 2017 (in some markets it's called the Lumix DC-TZ90, just for your info).
Now, for the reasons why it manages to show some indemnity amongst the very tightly packed crowd of entry-level point-and-shoot cameras. Besides the 30x optically stabilized and relatively small lens, it also manages to include RAW support, good macro capabilities, a very good contrast detect AF system, a touchscreen and an electronic viewfinder (yes, you've read it correctly, an entry-level compact camera with a built-in viewfinder), an electronic shutter (which allows it to shoot at very fast shutter speeds), fast burst rate, a built-in flash unit, stereo microphones, Wi-Fi, decent battery life and lastly and most importantly, both the 4K and 1080p 60 fps video recording (something that is still very rare to find on some entry-level mirrorless cameras and DSLRs, let alone a compact camera).
While the Panasonic Lumix DC-ZS70 is far from being one of the best point-and-shoots on the market (that honor still falls to the likes of Sony's RX100 VI camera) it does look like it could be one of the most feature-complete entry-level compact cameras that money can buy at the time of us writing this review. It does look Panasonic have managed to fit anything that would be of importance to a beginner, casual or amateur photographers in a package that will easily fit in almost any pocket, let alone a camera or a regular bag. Now, let us take a closer look at its specifications and see if things really are as positive in terms of Panasonic ZS70's features as they currently seem to be.
The first thing important to mention about the Panasonic Lumix DMC-ZS70 has to be its sensor (even though it is not one of its biggest selling points). It's a 20.3-megapixel BSI-CMOS unit and works in tandem with the capable Venus engine processor to give it good JPEG processing algorithms and sufficient shooting speed to cope with all kinds of situations and tasks (still, you wouldn't mistake it for a sports camera, that's for sure).
Pros
Built-in WiFi
Image Stabilization
Articulating Screen
4K Max Video Resolution
Touch Screen
Electronic Built-in Viewfinder
RAW Shooting
Face Detection Focusing
Long Battery Life
Remote control with a smartphone
Post Focus Mode
Manual Focusing
Manual Exposure
Timelapse Recording
Cons
Heavy Body
No Environmental Sealing
Click to read the full Review
The sensor itself will provide you with enough resolution and dynamic range to give you decent images in good light, but thanks to its smaller pixels and the averagely fast maximum aperture of the lens sitting on top of it, it won't be able to match the low light performance of those cameras bearing bigger 1-inch sensors and brighter lenses. The lens itself features quite a standard maximum aperture range for a superzoom lens (going from f3.3 at its widest and f6.4 at the long end) but will give you a very good zoom range in return (24-720mm, which equals to around 30x in optical zoom terms). Optical image stabilization is also on board to help you get better photos in low light or when shooting at long focal lengths and the minimum focusing distance of only 3 cm will allow you to get very close to smaller subjects and get some respectable macro shots. While the averagely bright maximum aperture will limit your ability when shooting handheld at night (especially if you like to zoom in a lot), its still impressive to see such a flexible lens in such a small and easily pocketable body and thus the sacrifice in low light capabilities is justified in this case.

The Panasonic ZS70 will also allow you to use ISO values ranging from 80-3200 (expandable to 6400), decently fast shutter speeds that can go as high as 1/16000 sec thanks to the built-in electronic shutter (the minimum shutter speed you'll be able to reach is 4 seconds) and the addition of RAW support will give you a decent amount of headroom when it comes to adjusting things like white balance, sharpness, highlights, shadows and more beyond those values that the camera would choose automatically for you if you were only shooting JPEGs. It's always great to see the RAW capability being included on a point-and-shoot camera and we wish that more manufacturers would follow in Panasonic's footsteps and allow their potential buyers to get better image quality out of their devices and go more in-depth with their photography. The Panasonic ZS70 is also no slouch when it comes to performance as it also manages to deliver very convincing features in that particular area. The first and the most important one is its 49-point contrast detect AF system that works in tandem with Panasonic's familiar Depth From Defocus technology. This means that its focusing capabilities are very similar to those found on many of Panasonic's mirrorless cameras, something that can't be said for a lot of compact cameras on the market whose AF systems are usually inferior to those found on bigger and more expensive cameras. This even gives the ZS70 some potential when it comes to subject tracking and focusing performance for video recording (which should be a joy to use thanks to the inclusion of a touch-enabled screen).

No particular compromises also weren't made in regard to the shooting speed, since the camera itself is able to shoot either at 10 fps with focus locked at the first frame or at 5 fps with the continuous AF capability enabled (while we aren't expecting impressively big buffer sizes, these are still very commendable speeds for a budget-friendly point-and-shoot camera). Add to all of that a very decent battery life of 380 shots and you've certainly got quite a small but powerful camera on your hands. The Panasonic ZS70 also manages to bring a lot of good things to the table in terms of the rest of its functions, including its design and video recording capabilities. It features a solidly built body (although it's not weather sealed), simple, yet effective control scheme that will be easy to understand both to beginners and more advanced photographers, stereo microphones for respectable audio quality (but as is expected, no external microphone or headphone jacks), a rather small but still very useful 1,166,000-dot electronic viewfinder, sharp and decently bright 3-inch tilting TFT LCD touchscreen with a resolution of 1,040,000 dots, built-in flash unit with a maximum range of 5.6 meters (without the way to connect an external unit due to the lack of a hotshoe mount), standard USB and HDMI ports as well as a traditional SD card slot, Wi-Fi 802.11 b/g/n connectivity and lastly, 4K 30 fps recording that tops out at a bitrate of 100 Mbps.

So, our early impressions of the Panasonic Lumix DC-ZS70 are very positive as it is certainly one of the more interesting budget-friendly compact cameras we've encountered lately and really manages to bring a lot of interesting features for a very fair asking price. It's most obvious flaw has to be the lack of any serious expandability and a lens that isn't too bright, but both of those things are unavoidable if you're on a lookout for a camera of this type as they are just too small and too aggressively priced to be as feature-packed as a lot of mirrorless cameras or DSLRs. It certainly seems like the ZS70 is able to deliver on things that really matter on a point-and-shoot camera and that is the most important fact to consider if you decide to compare it with other cameras on the market.
Body and handling
Since we're dealing with a camera that exists mainly to bring joy to those people who like to carry a camera with them at all times and don't want to bother with more advanced devices, it's really important for a manufacturer like Panasonic to nail the build quality, design, handling and the overall comfort of use. You are certainly expecting for your new and shiny camera to last for a decent amount of time and be able to handle all the hurdles it meets during its lifespan (as long as you don't throw it too often or let it come in contact with any kind of harmful elements like water and heat) and we are glad to be able to say that the Panasonic ZS70 doesn't disappoint in terms of its build quality. While it's construction doesn't contain a lot of premium materials and doesn't bring any environmental protection, it is still a camera that is put together very tightly, and you can really feel that you're holding a quality product when you put it in your hands and that's despite its low weight of 322 grams. The addition of grippy materials on the hand grip and the protruding thumb rest on the back of the camera certainly add another positive note to the entire experience and this also holds true for all of the included controls as they offer a decent amount of tactile feedback and are easy to get used to even if you've never used a Panasonic camera before. We also wish to say that we're very grateful that the company has decided to put an electronic (EVF) viewfinder on the ZS70 as it brings more natural shooting experience that using the LCD screen and having it away from your eye. While its far from being the best unit out there, it will allow you to learn about the benefits of having a viewfinder and may change the way you feel about photography and give you the chance to be more connected with your camera and the moment you're trying to capture (there's a reason why most professionals are using the camera lifted to their eye rather than shooting from the hip).
Now, we've already mentioned that the ZS70 doesn't bring a lot in terms of different ports, mounts and slots but let us see what it has to offer in regard to rest of its exterior and are there any pleasant surprises to be found there upon closer examination. As is the case with most of our reviews, we will start by looking at the camera from its front. This is where you'll be able to notice the integrated Xenon flash unit, the focus assist light, the small but stylish Leica logo (which doesn't meant that the company has had a lot of say in terms of the ZS70's hardware but instead have decided to work with Panasonic to bring the most out of the camera's JPEG processing engine) and also the lens itself with a very useful control ring sitting at the end of its barrel (it will allow you to use the step zoom feature, adjust your shutter speed and aperture, switch between the available Picture effects and a lot more functions that you'll be able to choose from while programming its behavior). The left side of the camera holds a little speaker grill, while the right side houses both the USB and the HDMI ports neatly tucked in behind a protective flap.
The tripod mount and the compartment that holds the battery and the SD card slot are located at the bottom of the ZS70. The top plate of the camera is where you'll be able to find the built-in stereo microphones, the main mode dial, the shutter button coupled with a zoom lever, the Motion picture button (it will allow you to quickly start and stop your video recording) and lastly, the power On/Off button itself. All that is left is to take look at the rear of the Panasonic ZS70 and that is where you'll find rest of the included controls and also the touchscreen and the EVF units. The diopter adjustment dial for the viewfinder and the LVF/Fn2 button are located at the top left of the camera while the 4K photo mode/Fn1, Post Focus/Fn2, Playback, Q Menu/Delete/Fn3 and the Disp buttons, as well as the four-way navigation controller/rear control wheel with four shortcuts mapped to each of its directional buttons (Macro/MF, Exposure compensation, Drive mode/Timer and the Flash options).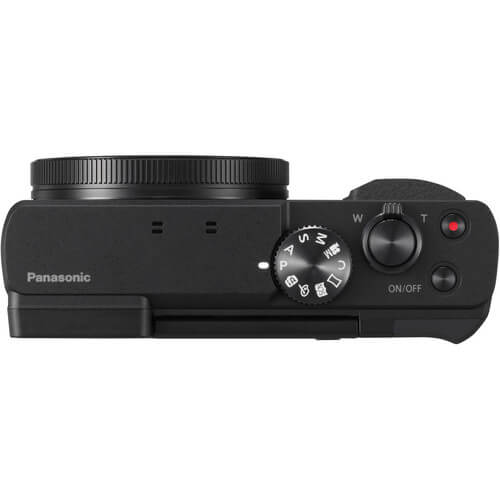 Aside from the fact that the Panasonic ZS70 features a very solid control scheme the things that stand out the most about it have to be all of the included function (Fn) buttons as those are very uncommon to find on a camera of this size and price point. It's pretty clear that Panasonic isn't ready to give up on their reputations of offering the most customizable cameras out there, even if it means that those also have to be featured on a budget point-and-shoot device. Luckily enough, those features don't necessarily mean that the ZS70 is a camera that's complicated to navigate through and can't be used for more simple and straightforward photography (similar to the one you would get by using a modern smartphone). Panasonic has managed to create a very clean user interface that is easy to make sense of no matter if you prefer using the touchscreen as your main way of interacting with the ZS70 or the physical controls and all of this holds true despite the fact that some potential buyers will be the beginners only wanting to play around with different filters and just press the shutter button after they're finished or those advanced ones that want full control over their exposure and as much control as possible over any aspect of their cameras. Now, for all of the controls, you'll be able to customize. We should start with the lens control ring as it certainly plays a big role in ZS70's usability. Just like the control wheel on the back of the camera, it can be used to adjust the Shutter Speed and the Aperture, to switch between different Picture effects or to perform precise Step zooming which is the only operation that can't be assigned to the rear control wheel). Besides those two control rings the ZS70 also offers an extensive set of software customizations and functions that will allow you to easily and quickly access any of your most important settings and features including the Quick Menu option and the ability to use up to five different virtual function buttons (together with the four hardware ones). There's a long list of items that can be tied in with the included Fn buttons like the 4K Photo Mode, Wi-Fi, White Balance, AF Mode, HDR, Aspect Ratio, Metering Mode and so on. Many of those functions can also be accessed with one of the control rings, but you'll mostly be using those to quickly change your Shutter speed and the Aperture, as that is the most intuitive way to use the camera in its fully manual mode.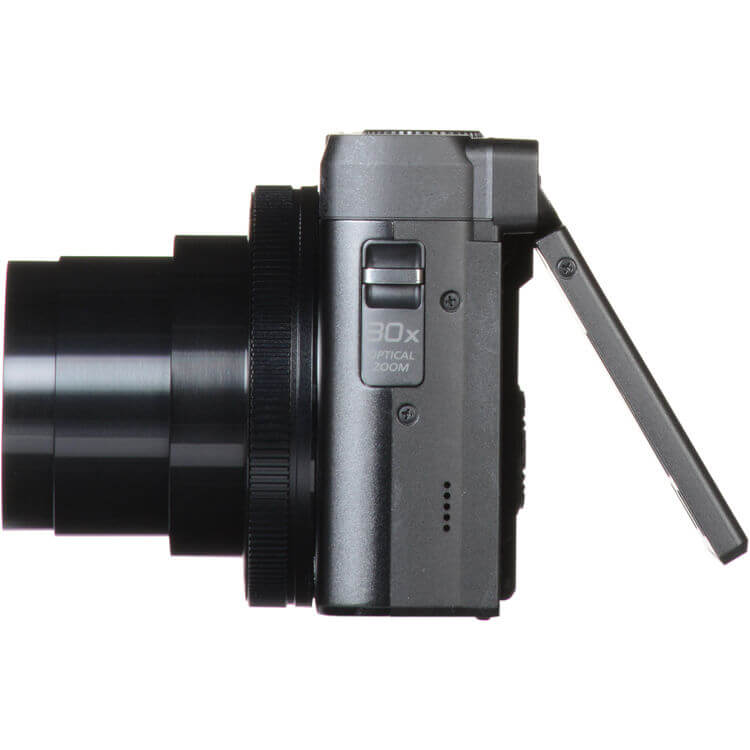 Now, no modern point-and-shoot would be complete without adequate functions related to wireless communication and the Panasonic ZS70 is no different in that regard. The type of functionality you can expect to get is split it into six different categories: smartphone/tablet communication, displaying your photos on a wireless-enabled TV set, wireless printing, sending pictures to AV device, transferring them to a PC or uploading them directly on the internet using the WEB services. To connect the ZS70 to your tablet or a smartphone you will be required to install the Panasonic Image App (available both for Android and iOS) and complete a very straightforward setup. After you've done so you'll be able to access a full array of features such as image transfer, remote shooting, social network upload, location data gathering and lastly, the combining of motion pictures you've recorded with the Snap Movie function. The rest of the features not related to smartphone use consist of those five categories we've already mentioned and manages to round up the ZS70's wireless capabilities very nicely making it one of the most capable compact cameras on the market in this is regard (especially at its price point). The same can be said for its control scheme, design and the usability and the customizability of its user interface and a lot of its physical controls. The inclusion of an integrated viewfinder is just a cherry on the top, despite it not being the most impressive unit we've ever seen on a dedicated camera. Panasonic has really managed to create an advanced point-and-shoot camera that will appeal both to more advanced users not obsessed with image quality and more casual ones that want to do more with their photography that what they were previously able to do with their smartphones, no matter if we're talking about budget or flagship devices.
Autofocus and performance
Despite it being a camera that wasn't made to satisfy the demands of the most advanced photographers out there, the fact that Panasonic has managed to incorporate a 49-point contrast detect AF system with their Depth from Defocus technology shows how much they cared in turning the ZS70 into a product that doesn't cut corners where it doesn't need to in terms of its functionality. It's good to see that you don't have to invest in a high-end camera anymore to get a portable device with powerful focusing capabilities.
The ZS70 does have to work within the limitations of its contrast detect system (meaning slower continuous AF performance that what the phase detect systems are able to achieve) but thanks to having a decent number of focus points to its side and Panasonic's advanced algorithms, you can expect to get very respectable responsiveness even if you decide to shoot moving subjects, take photos in low light or even while recording videos. We are also happy to report that the focusing performance didn't drop in any meaningful way even after we've found ourselves shooting at the telephoto end of the zoom range (something that often occurs on compact cameras of this type). Using the touchscreen to acquire focus was also a pleasure to use since the camera has managed to register our taps instantly and quickly reposition its AF frame anywhere we've wanted it to. This kind of experience is very reminiscent of using a higher quality smartphone since they also rely on responsive touchscreens and intuitive user interfaces to give their users an effortless and easy to master focusing capabilities.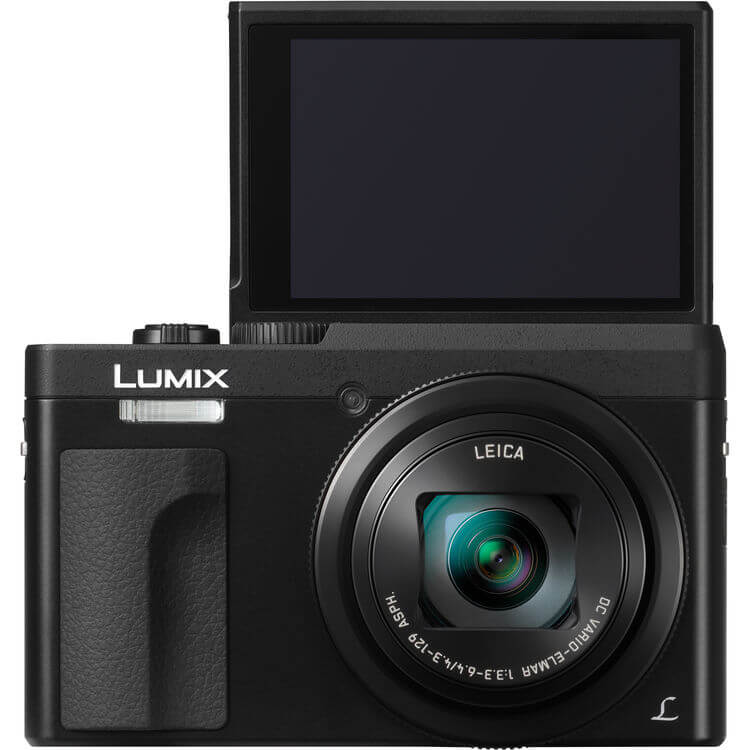 The ZS70 also manages to avoid another thing that plagues a lot of point-and-shoot cameras and that is the lack of different focusing modes, assists and general options to adjust its behavior since it does bring a lot of them to the table and that is certainly something that will be appreciated by those with a deeper understanding of photography. There are three main focusing modes available: AFS (ideal for still subjects like landscapes, architecture, flowers and so on), AFC (best used for moving subjects like people, animals and vehicles) and AFF (a flexible focusing mode that combines the capabilities of both the AFS and the AFC options and gives the camera itself the ability to determine if you're shooting a still or a moving subject). Some additional secondary focus modes are also included and these are: Face/Eye Detection, Tracking, 49-area-focusing, Custom Multi, 1-area-focusing and lastly, the Pinpoint-focusing. Each of those will allow you to adjust the behavior of the AF system even further and give you the ability to adapt to many different kinds of shooting situations. You will also be able to choose the shape of your focus point areas while using the Custom Multi mode and these are the Horizontal, Vertical and Central patterns as well as the option to set your custom shape.
Adjusting the focus manually is also something that shouldn't be to much of a problem with the Panasonic ZS70 thanks to the features like the MF Assist (which enlarges the portion of the screen where your subject is located), MF Guide (it is a distance scale that will show you if your current focusing position is located closer to the macro or the infinity range of lens itself) and lastly, the Focus Peaking (which adds color to the portions of your image that are in focus). All in all, we are very happy with all of the included features and the kind of a performance that the ZS70's focusing system is able to provide considering this camera's price and the position on the market.
The same can be said for its overall responsiveness (including the power on and shot to shot times) as well as its burst rate shooting. The speed it can shoot at tops out at a very respectable 10 fps and you'll be able to fire away around 10 images in one burst before the speed slows down and the buffer has to clear itself (this holds true no matter if you're shooting in the JPEG or RAW format). One of the most impressive aspects of this camera and its performance has to be the battery life.
While an endurance of 380 shots is far from being the best endurance achieved by some dedicated camera it is still very good for a small and pocketable device such as the Panasonic ZS70 itself. Many portable cameras are having issues with balancing their portability and battery life, but luckily this one isn't one of them and will allow you to easily shoot for more than one active day without having to reach out for a charger. Things will change for the worse if you decide to record 4K footage, but the ZS70 also supports in-body battery charging over its micro-USB port and will allow you to make great use of something like the external battery pack or any other solution.
Video features and quality
While the Panasonic ZS70 certainly offers a lot more advanced features that will improve your experience of taking stills, video recording is still represented in more than a respectable matter for a mid-range compact camera. You won't be seeing things like microphone or headphone jacks here (something that still hasn't become a standard for the cameras of this size) or any kind of Log profiles to help you with post-processing, you will be getting full manual control of exposure, built-in stereo microphones, fast continuous AF capabilities, a touchscreen, optical image stabilization and most importantly, a wide array of resolution and frame rate combinations to choose from. No matter if you need highest resolution possible or fast frame rates for capturing any kind of movement or action, this camera will have you covered since it brings everything from 4K 30 fps and 1080p 60 fps recording, to high-speed capture modes like the 720p 120 fps and 480p 240 fps.
While the video recording capabilities of dedicated cameras are becoming noticeably better with each new generation of devices, the ZS70 presents a huge upgrade over a lot of its competitors and will allow even the less technically inclined users to produce videos of satisfying quality (especially if they decide to make use of the included 4K mode). It's also great to see that Panasonic has decided to include a couple of picture effects that also work for video recording and one of them is the very familiar and fun Miniature effect that will allow you to give your footage an entirely different perspective. We should also mention that we were quite satisfied with the quality of the audio recorded by the integrated microphones and also the speed and accuracy of the 49-point contrast detect autofocus (it performed better than we'd expect from a contrast detect system).
The addition of a Silent Operation mode will also help you to minimize the amount of unwanted sounds picked up by the stereo microphones by moving all of the most important controls on the touchscreen itself. In the end, the ZS70 is a pretty capable little camera when it comes to video recording and will give you most of the important features and functions to allow you to record very pleasant footage no matter the shooting conditions. Only those that are interested in high-quality audio or advanced video editing should find themselves looking elsewhere for one of the more advanced offerings on the market (namely a mirrorless camera or a DSLR).
Image quality
Now, if there's one area in which the Panasonic Lumix ZS70 doesn't stand out too much from the rest of the compact cameras bearing the sensor of its size is the stills image quality. While it will certainly have a slight upper hand in sharpness over some of its competitors' thanks to its Leica branded lens, it still won't provide you with any kind of groundbreaking photos thanks to the small sensor and averagely bright maximum aperture. Optical image stabilization does help a lot in low light conditions to keep the noise somewhat under control, but you will be able to get good quality photos only if you keep your ISO values under 1600. We do like the colors that this camera is able to produce with its JPEGs and its dynamic range is also within the expectations for this type of a device (HDR mode is also available for some of the trickier scenes, so the ZS70 shouldn't disappoint you even a bit in this regard).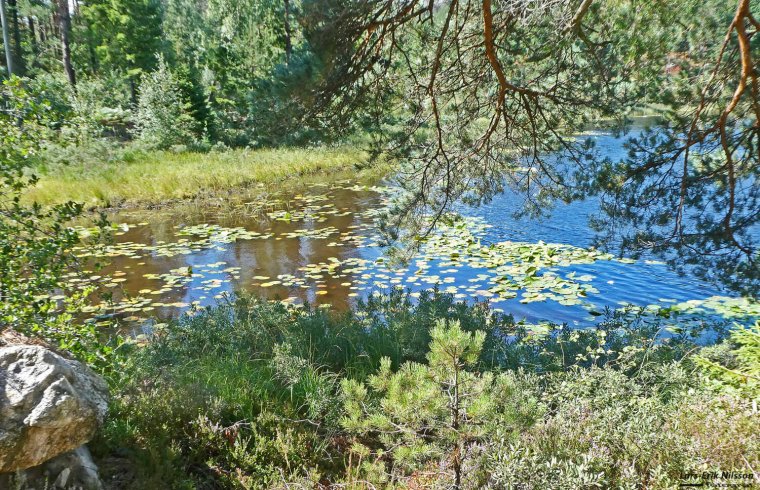 Photo courtesy of Lars-Erik Nilsson
Of course, the addition of RAW support is a big bonus for any compact camera and will give you the ability to play around with your exposure and noise reduction/sharpening in post processing and get even better results than the camera itself is able to produce by default. There's also a lot of picture effects to choose from inside the Creative Control Mode; some of them like the Expressive, Old Days, Retro and Impressive Art will allow you play with different combinations of color, vividness and contrast, while something like Toy Effect, Miniature Effect, Fantasy or Star Filter will go beyond that and warp the look of your images to give them less realistic, but more unique look. It's also great that those aren't just predefined effects with static processing and that you'll be given the option to adjust their strength and intensity before applying them to any of your photos.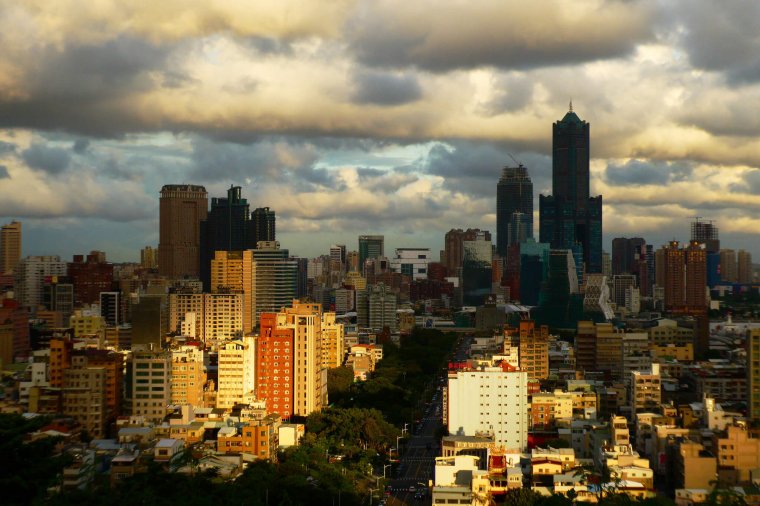 All in all, the Panasonic ZS70 may not be one of those cameras that were made to break some new grounds in terms of the quality of its stills (it does at least include RAW support), but when you combine its decent imaging capabilities with a lot of its hardware aspects like the long zoom range, an integrated viewfinder, customizable control scheme, optical image stabilization you do get a very well rounded package that will satisfy even some of the more advanced photographers out there who can accept a little sacrifice in image quality to get a lot of functionality in a portable and relatively inexpensive body.
Conclusion
With the compact/point-and-shoot camera market reducing in size with each passing year it is very rare to find a truly innovative or a really interesting budget-friendly product among the sea of devices with very similar feature sets. Sony's RX100 series of compact cameras have been the ones attracting the most attention from the public for a while now, but those belong in the premium segment that and thus won't be purchased by the majority of people interested in getting a portable camera of their own. This is where Panasonic stepped in with the Lumix DMC-ZS70 with the intention in bringing a capable and advanced compact camera to a wider array of users by selling it at a noticeably lower price, but without sacrificing to a lot of features and functions in the process.
We are talking about a camera that takes familiar the most important aspects of regular compact cameras like the lens with a big optical zoom, lightweight and portable body, a small but still capable 1/2.3-inch sensor and intuitive user experience with more advanced ones like a tilting touchscreen, an electronic viewfinder, full manual controls, deep customization, a very good AF system, both the 4K and high-speed video recording, great battery life coupled with USB charging capabilities, excellent Wi-Fi capabilities and more. In a nutshell, the Panasonic Lumix DMC-ZS70 is one of the most advanced compact cameras using a traditional 1/2.3-inch sensor compared to Canon Powershot G9 X Mark II which has 1″ sensor. Thus, the choice of picking the ZS70 as your next camera falls to two important things: your budget and the kind of image quality are you looking to get.
If you aren't too demanding when it comes to the type of photos you'd like to get, then buying this camera should be a no-brainer simply for the fact that it's a really good device no matter how you look at it. And no, there isn't a smartphone in the world that could achieve what this camera can do other than matching or beating it in image quality department. It's a dedicated camera through and through and those even slightly more curious about photography than your average Joe will learn to appreciate it for everything it offers.
The following two tabs change content below.
An amateur photographer, songwriter, musician, computer and technology geek and an occasional comedian, I'm a little bit of everything. I always aim to pursue things I'm passonate about and try to look on the positive side of things whenever I can. My mission is to wrap my articles in that aura of positive energy and keep a healthy balance between being serious about my work and spicing things up with a little fun now and than. After all, life's a game and there's always a different way to play it.