Panasonic Lumix DMC-ZS50 Review: One Pocket Beauty to Consider
Panasonic Lumix DMC-ZS50 Review: One Pocket Beauty to Consider
www.sleeklens.com
Now that we mostly get to review mirrorless cameras, as, DSLRs and a few interesting compact cameras it hasn't become easy to come across any exciting point-and-shoot cameras. Since our smartphones have become very capable in taking good quality photos and videos and many of them now sporting image stabilization, manual exposure modes and even dual lenses, the point-and-shoot market slowly started to die out with each passing year and not many people these days are on the lookout for another piece of gear that does almost same thing as their phones they already carry with them all of the time. For this fact alone, it has become much harder for camera manufacturers to produce cameras that will sway away from the potential buyers from only using their smartphones for photography.
Now, someone who is an absolutely casual user still won't find a lot of reasons to purchase a point-and-shoot camera in 2017, but anyone who is a little bit more curious about photography will certainly begin to explore his or her options and will eventually find their way to dedicated cameras and begin to see the benefits they offer over their smartphones. So, we present you with one of the best examples of such a camera, the Panasonic Lumix DMC-ZS50.
Now let's get to Panasonic Lumix ZS50 review
The name might not sound like much but believe us; this camera certainly has a lot going for it. You'll be getting a very wide zoom range, 5-axis image stabilization, an electronic viewfinder, built-in xenon flash (which is much more powerful than the LED flash units found on most smartphones), stereo microphones, micro-HDMI port and much more. So, Panasonic Lumix ZS50 may not be the most advanced camera out there, but it certainly brings a lot of important features to the table that makes it a lot more useful for photography than any smartphone could ever be. If that sounds good to you, then read on as we're about to examine its features and functions in a lot more detail.
Now, that we've already established that the Panasonic Lumix DMC-ZS50 could be a potentially interesting camera to a lot of users, let's see what its specifications hold. The first thing we need to talk about is the sensor that's built inside of it and its imaging capabilities. It's a very traditional 12-megapixel 1/2.3-inch sensor, but should be more than capable of satisfying the needs of those users just want an easy way to take photos of decent quality.
Pros
Built-in WiFi
NFC Connectivity
5-axis Image Stabilization
FullHD Max Video Resolution
Electronic Built-in Viewfinder
RAW Shooting
Face Detection Focusing
Light Body
Manual Focusing
Manual Exposure
Timelapse Recording
24mm Wide Angle Lens
720mm Good Tele Lens
30X Optical Zoom
Remote control with a smartphone
Cons
No Articulating Screen
No External Flash Shoe
No Touch Screen
No Environmental Sealing
Slow Lens at Wide: f3.30
Slow Lens at Tele: f6.40
Poor Low Light image quality
Click to read the full Review
We like the fact that it's not stuffed with megapixels like some of the sensors found in cameras from other competing manufacturers as having fewer megapixels allows it to let in more light, requiring less processing on the software side and in the end, giving you clearer images. In the end, 12 megapixels is plenty enough for such a small sensor, and you'll still be able to capture a respectable amount of detail.

Since this is a point-and-shoot camera, it does have a fixed lens on top of its sensor, and the one on the DMC-ZS50 is a pretty compelling one. It's an optically stabilised unit with an equivalent zoom range of 24-720mm and a maximum aperture that goes as wide as f3.3 at the widest and the f6.4 at the telephoto end. It's not a particularly bright lens, but the sensor's larger pixels and the 5-axis Hybrid OIS should compensate for that very well. You'll also be given a decent amount of room to play with your exposure with the ISO range of 80-6400 and the maximum shutter speed of 1/2000 sec.

Interestingly enough, Panasonic have decided to include RAW support with the ZS50 which is something that more advanced users will surely appreciate and something that builds confidence in this camera on the account of the fact that many manufacturers try to hide the flaws of their cameras by trying very hard to process the JPEG images and cutting off the possibility to shoot untouched images in RAW. Another great addition to this camera is the fully manual exposure mode, which is something that's missing from many point-and-shoot cameras. So, it certainly looks like the Panasonic ZS50 is the camera that will offer any easy to shoot out of the box experience, but also give its users the potential to grow and explore the manual mode and learn about more advanced photography. When it comes to focusing, the story also doesn't sound too bad.

The built-in focusing system is contrast detect technology and consists of 23 focus points. We certainly don't expect it to excel at shooting moving subject or anything similarly demanding, but it will certainly perform very consistently in every other case. It's also very good that the lens itself can focus as close as 50 cm in normal use and 3 cm when you put it into macro mode, and that certainly extends the flexibility of the entire camera considerably. It can also shoot very fast with its 10 fps burst rate, but we wouldn't expect any miracles when it comes to shooting for a long amount of time since point-and-shoot cameras usually don't sport very deep buffers and tend to slow down pretty quickly.

Regarding its hardware, the ZS50 is certainly a nicely designed camera. It is built out of plastic, but it doesn't feel cheap at all when you hold it in your hands. We also like that it sports an ergonomic shape that makes it a comfortable camera to use. It also features a decent number of manual controls, but we'll touch on that a little more in the next section of this review. While it doesn't come equipped with a headphone jack or a microphone jack (not many point-and-shoot cameras do) it does feature a built-in flash unit with a range of 6.4 meters, a pair of stereo microphones, a micro-HDMI port, Wi-Fi and NFC, a 3-inch fixed TFT LCD with Anti-Reflective coating and a resolution of 1,040,000 dots and lastly (and to our big surprise), it features an electronic viewfinder. At 1,166,000 dots, it may not be of the highest resolution, but it is 100% accurate and will prove very useful to a lot of photographers since it's a lot more natural to shoot through the viewfinder than looking at the screen on the back of the camera.

In the end, the Panasonic ZS50 is capable of recording 1080p videos at a respectable frame rate of 60 fps, which should be of decent quality considering the company's good record with creating cameras with pretty advanced and usable movie modes. We do wish that 4K recording was included, but since this isn't a camera that's meant to be used for professional video work, we aren't surprised that it's missing on the ZS50. So, we may not be dealing with a camera that will fit everyone's taste, as it does have a few compromises to its side, but for what it is (a camera that's made to be easy to use and provide its users with very usable images) it does more than a commendable job, and we are ready to prove that fact through our in-depth review.
Body and handling of Lumix ZS50
There's not much to complain about the Panasonic Lumix DMC-ZS50 concerning its body. It's a simple, but well-thought-out point-and-shoot camera that manages to fit a lot of technology into one small package that weighs only 243 grams. It is made out of plastic, but still offers a very nice feel in hand and a stylish design (you can also choose between the black version with silver accents and the all-black version). Another impressive thing about its design is that it also manages to fit a very long zoom lens (equivalent to around 30x optical zoom) and an electronic viewfinder in that same body and not look like a big and chunky piece of gear. Those facts alone make it look like a very compelling camera, no matter if it lacks a touchscreen or the microphone and headphone jacks. We also like Lumix ZS50's mildly pronounced grip and the well-positioned thumb rest on the back which will enable you to hold it very securely without any fear of accidentally dropping it and damaging your investment.
The camera's control layout is also arranged in a very traditional manner, and Panasonic has decided to play it safe here and not make any unnecessary choices that would make it harder for new users to adjust to using the Lumix ZS50. On the front of the camera you'll find the built-in flash unit (it's not of the pop-up variety), the self-timer indicator/AF assist lamp and also the 24-720mm lens which also has a control ring on its barrel that will allow you to control the amount of zoom or adjust different settings while you're recording.
We noticed in the Panasonic Lumix ZS50 review that the left side of the camera only features the strap connector and the NFC antenna mark while the right side also features the same strap connector in addition to the HDMI and AV out/digital ports. The bottom of the camera holds the battery/SD card compartment and the tripod mount. Looking at the top of the Lumix ZS50 reveals the single speaker unit, the stereo microphones, the main mode dial, the shutter button with the zoom lever incorporated around it, the Motion picture button and also the Camera On/Off button. Lastly, let's see what can be found on the back of the camera. Here you'll find the EVF, the diopter adjustment dial, the Live view/Fn2 button and the big array of buttons located on the far right that consist of Wi-Fi, Fn1, Playback, Disp. and Q Menu/Erase buttons as well as the main control dial which also acts as a four-way navigation controller which can be used either to navigate around the interface, adjust different settings or to access the Manual focus/Macro mode, Exposure compensation, Flash settings or the Drive mode/Self-timer features.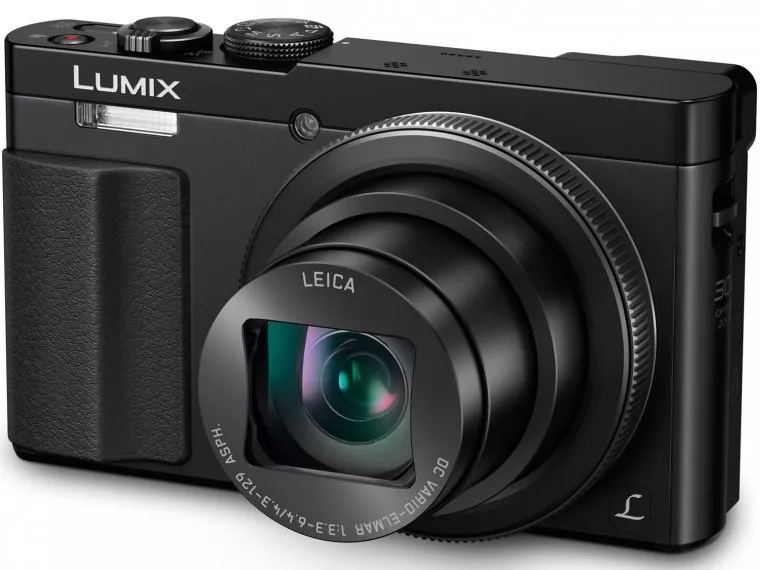 The more advanced users out there will certainly notice that Panasonic Lumix ZS50 doesn't feature as many controls as they would like, but we believe that Panasonic's targeted audience for this camera was the less demanding users who just want to have fun taking photos and recording videos and also learn about those two at the same time. So, looking at it from that perspective, the Panasonic ZS50 is a perfectly balanced point-and-shoot camera. We also like what Panasonic has done with the user interface and the amount of control that's given to the user. While the interface itself is easy to navigate and to it should be of no issue to quickly learn where every important feature or setting can be found, it's the advanced features (at least for this type of the camera) that impress us the most.
What we also noticed in this Panasonic Lumix ZS50 review is that aside from giving you the option to shoot in manual exposure mode and RAW format, you'll also be given a lot of room to set the ZS50 the way you want it. The first thing to play around with is the custom shooting modes (C1 and C2) as they will allow you to save your currently selected settings and access them at any given time just by choosing one of those profile via the main mode dial. Secondly, you can choose the actions performed by the two function buttons (Fn1 and Fn2) and pick one of the ten available functions (LV/Monitor Switch, 1 Shot AF, AF Mode, Quality, Histogram, AF/AE lock, Metering Mode, Focus Area Set, Composition Guide and Peaking). Additionally, you can also change the behavior of the control ring located on the lens barrel and set it up to be used to zoom in a traditional or step mode, change Exposure Compensation, Aspect Ratio, ISO or White Balance. So, there's more than enough options available to make the potential buyers of the ZS50 very happy.
Now, let's move on to all of the wireless capabilities and see if this camera is equipped well enough to offer as good experience as it otherwise does regarding its handling and user interface. It's very easy to access all of the Wi-Fi related functions as there's a dedicated button on the back of the camera that will take you straight to the required menu system. It's very easy to establish the right connection and gain access to all of the available features. If you choose to connect the ZS50 to your smartphone, you'll need the Panasonic Image App which you can download for free either from Google Play Store (for Android devices) or the App Store (for iOS devices) and set it up before performing any actions.
If you have an Android device that supports the NFC technology, then you can establish the connection even faster than when using the traditional method. After you've done so, you'll be able to control the Lumix ZS50 with your smart device remotely, view the photos located in the camera's memory, save those photos on your smart device, send them to a social network of your choice or add the location information gathered by your smartphone or tablet's GPS system. You can also connect the camera to your Wi-Fi enabled TV and display your pictures on the big screen, print them wirelessly via the compatible printer, transfer them your computer or set up an automatic file transfer to your PC, AV device or the cloud with the help of the Smart Transfer feature.
We are certainly impressed with everything that Panasonic has done with Panasonic Lumix DMC-ZS50 concerning its Wi-Fi capabilities as they've managed to include all of the important features and didn't leave out any of them. That certainly seems to be the familiar pattern with this camera at this moment; it constantly manages to offer a lot of functionality for its price and class of cameras, especially when you consider how portable and lightweight its body is. No matter what compromises we've encountered so far (like the lack of a touchscreen), they certainly don't sound that important when they're overshadowed by so many positive aspects that can be attributed to the Panasonic Lumix DMC-ZS50.
Autofocus and performance of Lumix ZS50
The 23-point contrast detect AF system on the Panasonic ZS50 may not be most advanced we've ever seen on a compact camera, but it nevertheless very usable for a myriad of different shooting situations. If you're just shooting still subjects, landscapes or your family and friends, you will quickly learn that it performs very well for those use cases. During our testing, focus times were decently quick and only a little slower in low light, while the accuracy remained respectably high no matter the conditions.
Focus tracking is also available, and while it works as advertised, we found its performance to be average at best. So, you can expect to be able to take decent shots of something like your pet or a child, but shooting multiple moving subjects or those that move in a faster and less predictable fashion is not an option with the Panasonic ZS50, but then again, we didn't expect it to be able to rise to such a demanding task. Now, let's examine some of the available focusing modes and get the right feel of how much control you'd get with this camera in this regard. There are four main AF modes that you'll be able to choose from; Face Detection (best used when it's very important that the faces of your subjects are in perfect focus), AF Tracking (the mode you should be in if you'd like to attempt to take a shot of any moving subjects), 23-area focusing (the mode which uses all of the available focus points and is recommended to be used for those situations where your subject isn't located in the center of your frame) and lastly, the 1-area-focusing (allows you to use one focus point and choose on what you want to focus on with utmost precision).
It's also important to note that the AF Tracking mode works the way you'd expect it as you're just required to press the shutter button halfway, and the camera will start to focus continuously. There's also a special AF Macro mode available, which will allow you to focus even closer than you'd be able to and thus focus faster since the AF system will be concentrating on a particular focusing distance, rather than having to take into account the entire range.
Focusing manually on the ZS50 is also quite an enjoyable task as you'll be given a full range of different features to help you achieve focus more quickly and precisely. The first one is the focus range indicator, which will let you see the exact distance at which you're currently focused on. Secondly, you can use the MF assist feature, which will enlarge the part of the area you're trying to focus on and let you judge the accuracy of your focusing with more precision. If you're in the position where such a feature is not an option, then you can rely on Focus Peaking instead. Enabling this option will highlight the parts of your image that are currently in focus and color them in one of the six different colours (Light Blue, Yellow, Green, Blue, Orange, and White).
You can also adjust its sensitivity that can be set either to High or Low level. If you'd like to combine the auto and manual focus and make use of all of their strengths, then you can activate the 1 Shot AF mode (register it to one of the function buttons), press the button to acquire focus and then readjust it manually if the need arises. Well, the Panasonic ZS50 certainly brings a lot of features to the table despite being equipped with a rather simplistic AF system and that's nothing but a good thing since having as much control over your focusing as possible is very desirable to have no matter the type of camera you're dealing with.
When it comes to performance in general, the ZS50 doesn't disappoint at all. It certainly won't perform on as good as a more expensive camera that's more catered to professional users, but it also won't leave you hanging at any crucial moments. It's certainly on a level that's comfortably above the average one you'd expect from a point-and-shoot.
When it comes to its burst rate, it manages to maintain the promised speed of 10 fps, but not for very long; around 5 RAW or 10 JPEG files. The focus is locked on the first shot in this mode, but you can also drop the speed to 6 fps and get support for continuous focusing. Sadly, the buffer depth won't improve very much over the 10 fps mode as you'll only be able to get a couple of shots more before the camera starts to slow down. Overall, it's not a very impressive performance, and we did expect more from the ZS50 in this regard, but that's the tradition with point-and-shoot cameras as they rarely have very good burst rate capabilities.
Luckily enough, the camera doesn't disappoint when it comes to battery life. It's rated at 300 shots, and while it may not sound like much when compared to some cameras that can go well above 1000 shots, it's well above average for a camera that doesn't have much room for a big battery considering it's been optimised for portability. You'll still need to carry an additional battery pack if you're a heavy user and you're planning to use the camera far away from the charger, but most of the users out there who like to use their cameras more casually should have no problems getting a few days of constant use out of the included battery.
All in all, aside from the uninspiring burst rate mode, we found the Panasonic ZS50 to be a very respectable performer in all of our tests and it serves as a proof that even point-and-shoot cameras are starting to reach more serious levels of performance than they ever did before and you can certainly thank your smartphones for that, since they're the ones that made the camera manufacturers step up their game and release more capable devices to the market.
Video features and quality of Panasonic Lumix ZS50
Form the very beginning and the time we got the Panasonic Lumix DMC-ZS50 in our hands; we were very curious about this little camera will be able to do concerning video recording. Since Panasonic's cameras are topping the charts for the past couple of years because of their video creation prowess, we were having high hopes for the ZS50, despite it being a point-and-shoot camera. And to our surprise, our findings were very positive, despite a few criticisms we have to lay on Panasonic.
The first one has to be the lack of 4K recording. While the videos recorded at 1080p resolution and 60 fps will still be good enough for most users, it's a shame that a lot of our phones are now capable of creating 4K footage (some even at 60 fps) and that a feature like that can't be included on a capable compact camera like the ZS50. Luckily enough, Panasonic's expertise still shows through, and the ZS50 can record videos of very good quality. We've observed respectable sharpness, pleasant colors, well-controlled noise levels (up until about 1600) and very little to no compression artifacts. It's one of the best 1080p footage we've seen coming out of a point-and-shoot camera, and because of that, the lack of 4K recording doesn't sound like such an issue at all.
The included 5-axis Hybrid OIS (Optical Image Stabilization) also does a pretty respectable job of keeping the footage fairly smooth, even while you're zoomed in all the way to the telephoto range. The continuous AF is available, but due to the limitations of the contrast detect technology and the price point of the ZS50, it performed only averagely well and nowhere near as good as some of the focusing systems found on more powerful cameras. It will do fine for those occasions where there's not too much action in your scene, but for anything that demands more precision you'll be better off focusing manually and using the excellent Focus Peaking to keep that excellent footage as sharp as possible. Having a touchscreen would also have been a nice addition since it could bring the potential users who were previously only using their smartphones as their main cameras closer to the tap-and-focus experience, but since the video mode on the ZS50 clearly wasn't made for those users who want as much controls as possible, we aren't particularly surprised that such functionality is missing.
When it comes to recording audio, the included stereo microphones do a commendable job of capturing the sound that is of decent quality, and most users will be happy with the results. It would be great to see at least a microphone jack included, but it still somewhat of a rarity to see something like that included on compact cameras since there are size constraints to worry about. Still, we hope that the technology someday will enable us to see them included on a lot more cameras, but it's not such a problem in the case of ZS50 considering its target user base aren't professional videographers. All in all, you should certainly have no problems recording nicely looking 1080p videos with this camera, but those of you who want more control and better expandability should probably look elsewhere as the ZS50 is certainly more of a point-and-shoot camera when it comes to recording videos than for taking stills.
Image quality of Panasonic ZS50
Now that we've established that the Panasonic Lumix DMC-ZS50 is capable of recording very good video footage, could the same be said for its stills? Well, definitely yes. Despite its smaller sensor and the usual limitations, Panasonic has managed to squeeze as much performance as possible from it and offer the potential buyers the best possible image quality they can expect to get out of a point-and-shoot camera of this type. We welcome their decision to drop down the resolution to 12 megapixels (in comparison to the previous model) since it improved the noise performance and overall clarity of photos produced with the Lumix ZS50. There is slightly less detail captured this time, but it is a worthy compromise in our opinion since the captured images look a lot less processed and prettier to the eye.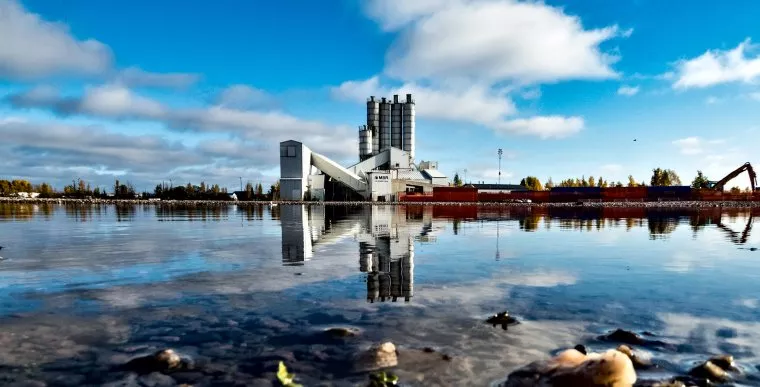 There's nothing to complain regarding colors and contrast since they are both handled well, and we never felt that the JPEG processing pushed them too far. Dynamic range was just ok, and we recommend to anyone who cares about perfect exposure or is shooting in more challenging lighting conditions to make use of the included RAW support and get the most they can get out of the sensor by editing their images in post-processing.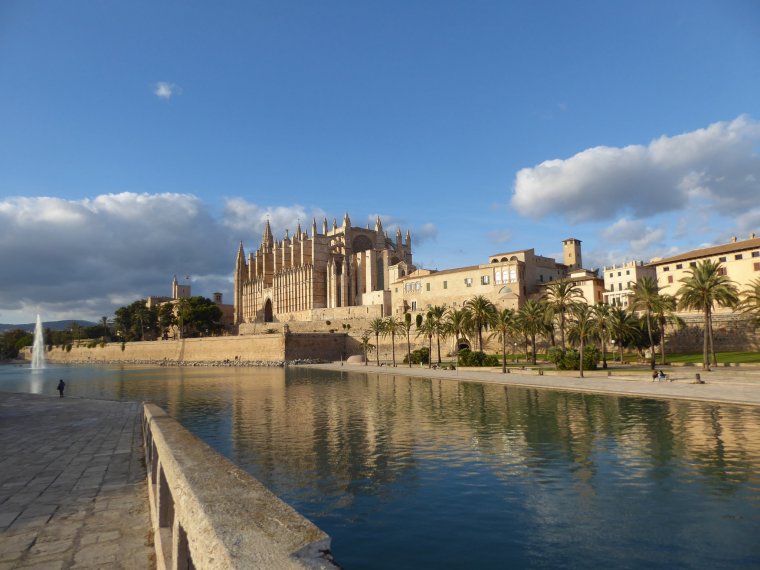 The limitations of the smaller sensor mostly show in case of noise performance as you'll only be able to get decently clean images up to an ISO of 800 since going above that will mean noticeable compromise regarding captured detail. Still, there is one positive aspect of the ZS50's sensor regarding captured noise, and that is cleaner images at lower ISO values, something that should also be appreciated. Those of you that don't plan to edit their photos on a computer can even give a different look to them by applying one of the included Picture Effects. These are: Expressive, Retro, Old Days, High Key, Low Key, Sepia, Dynamic Monochrome, Impressive Art, High Dynamic, Cross Process, Toy Effect, Miniature Effect, Soft Focus, Star Filter and One Point Color. Interestingly enough, all of these are not just the filters that you apply, and that's that; each of them can actually be adjusted past their predefined parameters, and thus you'll have some amount of control over the effect you'd like to use.
Conclusion
Well, reviewing the Panasonic ZS50 was certainly a lot of fun, since it's always good to see that point-and-shoot cameras like this one are reaching the market and are still somewhat competitive when compared to mirrorless cameras and DSLRs. But, since times have changed over the last 5 to 10 years, their main competition isn't the other types of cameras, but smartphones and that are the types of devices with which the ZS50 tries to battle with.
All of the people who have already invested in a decent smartphone already have cameras that are capable of producing good photos, even in low light. That's the fact with which the compact camera manufacturers have to live with, but that doesn't mean the death of such cameras, and that's where the ZS50 comes in. It brings similar image quality as some of the best smartphones, but it also brings a much more comfortable body to shoot with, excellent zoom range that lets you go from very wide angle (24mm) and too long telephoto (720mm), intuitive user interface with full manual control of exposure, tons of customization in terms of operating the camera and the look of your images, a proper Xenon flash unit, an electronic viewfinder, decent focusing system with a lot of different focusing modes and so on. So, the conclusion is a pretty simple one.
If you wish more control and flexibility when it comes to your photography, you really can't go wrong with the Panasonic DMC-ZS50 as it will offer you exactly that; a noticeably better experience and a lot more photography-oriented features than any smartphone could ever offer you. Also, there's the possibility of you learning even more about photography in general since the ZS50 offers enough advanced functionality to be used as more than point-and-shoot camera that will always stay in Auto mode. This means that you'll get a chance to grow as a photographer, something that you can hardly do with a smartphone and that's why dedicated cameras will never be able to be fully replaced and driven off the market.
SaveSave
The following two tabs change content below.
An amateur photographer, songwriter, musician, computer and technology geek and an occasional comedian, I'm a little bit of everything. I always aim to pursue things I'm passonate about and try to look on the positive side of things whenever I can. My mission is to wrap my articles in that aura of positive energy and keep a healthy balance between being serious about my work and spicing things up with a little fun now and than. After all, life's a game and there's always a different way to play it.