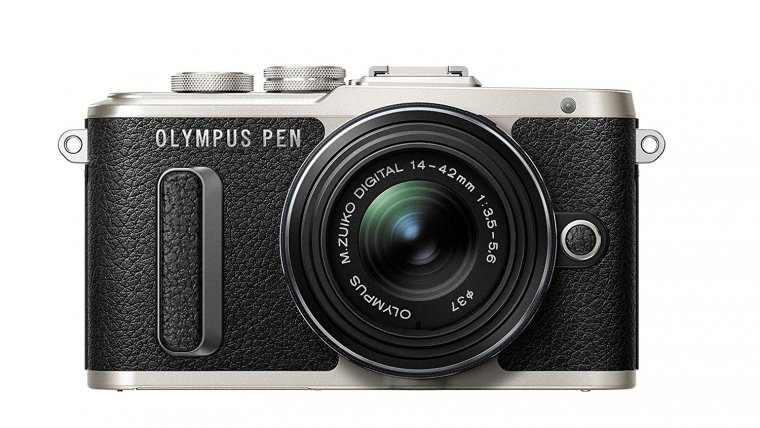 Olympus PEN E-PL8 Review
www.sleeklens.com
Today we have a chance to look at one of Olympus'cheapest mirrorless cameras that have the ability to change lenses. The camera in question is the E-PL8 and is a direct successor to the already popular E-PL7. While it is an entry-level camera both by definition and price it still aims to bring a lot more to the table than you would expect from it. It also tries to appeal to potential buyers with its stylish design, making it a fashion statement that could fit well with your style of clothing or your camera bag.
Furthermore, it even appeals to the younger crowd by offering a tilting touchscreen that's perfect for taking selfies and it even offers some interesting features to improve the overall experience of taking them. It even costs less than its predecessor did at its launch, which is something great to see any company do. So, after this little introduction it's time to see how competitive the entry-level mirrorless market has become now that the E-PL8 has been released and will it offer enough value to become a viable purchase for anyone looking for such a camera and will it make other camera manufactures step up their game and bring us even more compelling products. As always, let's take a look at its specifications before we examine it in more detail.
As it the case with many Panasonic cameras, the E-PL8 also features a 16 megapixel 4/3 sensor. It's not a new and the most advanced sensor anymore, but it still has the ability to produce some nice-looking images and videos and we hope that it's put to good use on the E-PL8 as well. You are also given the ability to shoot at ISO values between 100 to 25600 and there's also RAW support.

Pros
Built-in WiFi
5-axis Image Stabilization
Articulating Screen
FullHD Video Resolution
Touch Screen
Face Detection Focusing
Timelapse Recording
Remote control with a smartphone
Light Body
Cons
No Built-in Viewfinder
No External Viewfinder
Low Battery Life
No Environmental Sealing
Click to read the full Review

What's interesting about the body of this camera, especially for its price, is that it offers sensor-shift image stabilization. This is a great feature to have since it can stabilize your quality zoom and prime lenses and also breathe new life in older legacy or manual focus lenses. Since there's also focus peaking on board, the E-PL8 looks like an interesting camera to experiment with and use it with different kinds of older lenses that lack autofocus ability, but are otherwise capable of producing some nice-looking images for not much money. Then there's also the micro 4/3 mount which has many different lenses available for it and expands your possibilities even further.

While we're on topic of E-PL8's body, it's also worth saying that it features Wi-Fi, micro-HDMI and the ability to use an external flash via the hotshoe on the top of the camera. This is important, since the E-PL8 doesn't come with a built-in flash unit. You do get a small external flash with the camera, which is nice. There's also no viewfinder on this camera, but that doesn't come as a surprise since we're talking about an entry-level device and they usually only come with a screen. Since this is also the case with the E-PL8, Panasonic included a high resolution 3 inch 1,037,000 dot screen that is touch sensitive and can also be tilted at a 180-degree angle.

There's also a lot of potential in this camera when it comes to performance. It features an 81-point contrast detect AF system, a capable TruePic VII processor and the ability to shoot at a burst rate of 8 fps. All of this sounds very promising and we can wait to test it out. What doesn't sound that promising are its video capabilities. There's no 4K recording here and you only get a traditional 1080p 30 fps mode. Since some corners had to be cut, it seems that Panasonic decided to simplify video recording and decided it's not a primary feature of this camera. And we agree with them, it certainly makes much more sense to buy a camera like this just for photography than for some advanced video work. All in all, the E-PL8 sounds like a really capable camera for its price and right of the bat we are noticing some of the features that make it into one, but we still have to test them more thoroughly.
Body and handling
There are two things you'll immediately notice when looking at the E-PL8; it's clean and stylish design and its compact size. It's really imagined to be a mirrorless camera that you'll be able to easily carry with you without any hassle. This is something that will especially be appreciated by those people who are used to only having their smartphones as their main camera and they are accustomed to having something compact in their pocket and purse without having to decide is it worth taking with them or not. The E-PL8 seems like a perfect camera you could carry around with you very often and thus be able to produce lot better photos than those you can take with your smartphone. Although it's heavier than a smartphone it still doesn't feel cumbersome to use and also feels quality made despite not having any metal in its construction. It's also easy to hold thanks to having both a grip on the back and on the front and both of them have a nice faux leather texture on them just like Fujifilm X E2S. The body of the camera itself is also covered by the same textured material. The E-PL8 also comes in three different colors: white, brown and black. All of them are stunning in their own way and have a different vibe to them.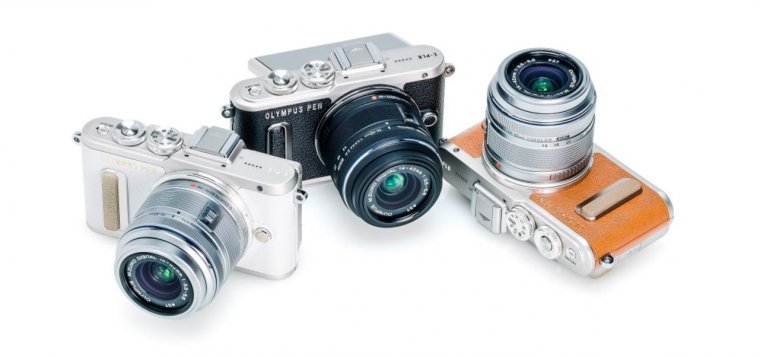 Control-wise, things are quite simple and it's immediately noticeable that we have an entry-level camera on our hands that was made to be as simple to use as possible. On the front, you will find nothing but the focus assist light and the lens release button. There isn't much more to be said about its sides either as there's only one small flap with ports underneath it on the right side and that's pretty much it. It's when you look at the E-PL8 from the top is when you'll start to notice more things. The left top side holds the mono speaker and just beside it sits the hotshoe and two stereo microphones at each of its sides. As you move to the right you'll notice the main mode dial, the shutter button and the On/Off button. Lastly, let's see what the back of the camera holds. The first thing you'll notice besides the screen is an interesting port just above it. It's used for connecting an optional electronic viewfinder accessory and there are two models available; the VF-4 and the VF-3. The VF-4 is the better of the two and the VF-3 only makes sense if you want to use the viewfinder but you still want to keep the total weight of the camera as low as possible. We really like this approach to offering an EVF on an entry level camera, since a lot of buyers won't need one and this way they are not forced into spending more money on something they don't won't on their camera. Moving away from that port reveals two buttons; customizable Fn button and the zoom button which is used to magnify your image frame to help you with focusing. As we get lower we find the Movie, Menu and Info buttons, the four-way navigation controller with an OK button inside of it and also the Delete and Playback buttons. The navigation controller itself also holds shortcuts to access functions like Exposure compensation, Flash settings, Drive/Timer and lastly the AF settings. There certainly isn't much in terms of physical controls on the E-PL8, but all the basic ones are covered.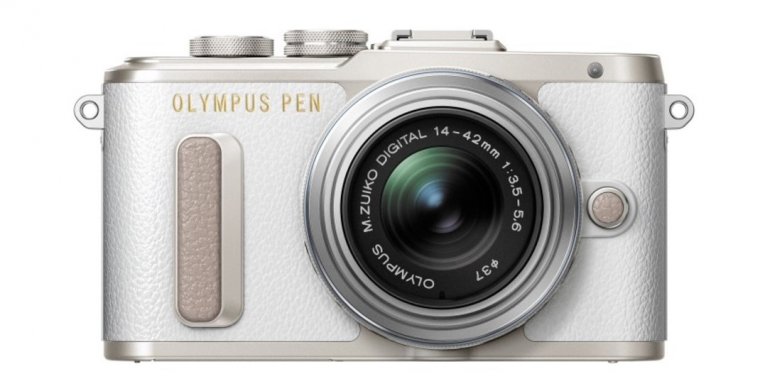 It's obvious that Olympus decided to switch much of the control over to the touchscreen and that makes sense since this is a camera targeted at beginners and many of those users are used to taking photos with their smartphones and most of them rely solely on touch input. Luckily for those potential users, the interface and the menu system are all well optimized for being navigated with a touchscreen and you shouldn't have any problems in using it. There's also some degree of customization available as you can change the function of up to 8 different buttons. They can be programmed to access features like ISO, White Balance, RAW, Depth of Field Preview, HDR and so on. We are glad to see that Olympus has decided to stay true to themselves in regards to customization even in the case of their entry-level camera. Since this is an entry-level camera, they've also included many different scene modes to help you to better understand photography. Some of these are: Portrait, Sport, Night Scene, Macro, Candle, Sunset and so on. Another interesting feature is the Live View super control panel. After it's activated, a translucent overlay appears on your screen which holds all of the most important settings you could ask for and allows you to adjust them either buy touch or with the navigation buttons.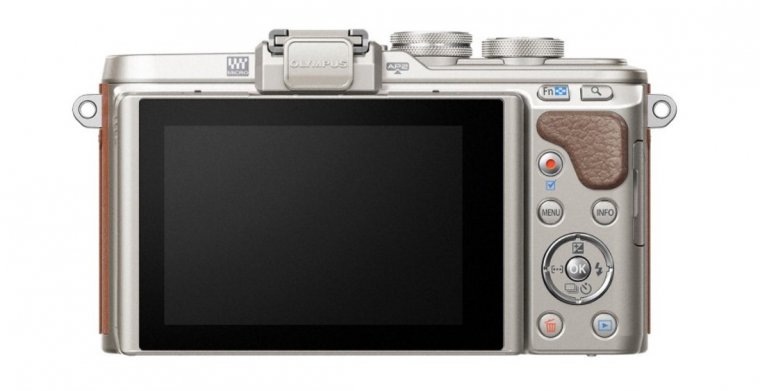 It's quite obvious that much thought has gone into creating a good user experience for both beginner and advanced users and it's always good to see when a company invests a lot of effort in their products, even if they belong to the entry-level market. As usual, we're only left with saying a few words about the Wi-Fi capabilities on the E-PL8. Most of the functionality requires you to connect your smartphone with your camera, so you'll need to download the Olympus Image Share application before you can access those features. After you've done so, you can transfer images directly to your smartphone, add GPS tags, apply different filters after the image has reached your smart device or remotely control the E-PL8 with that same device. So, these are all the features you would expect to have, so there are no surprises here. All in all, we are really happy with what the Olympus have done on the E-PL8 in regard to the design of its body and general usability and handling. We also like that they've decided to keep the EVF something that is optional, so they can keep the price of the camera as low as possible, but also give the user the option to invest in a viewfinder at a later date if they decide they need that functionality.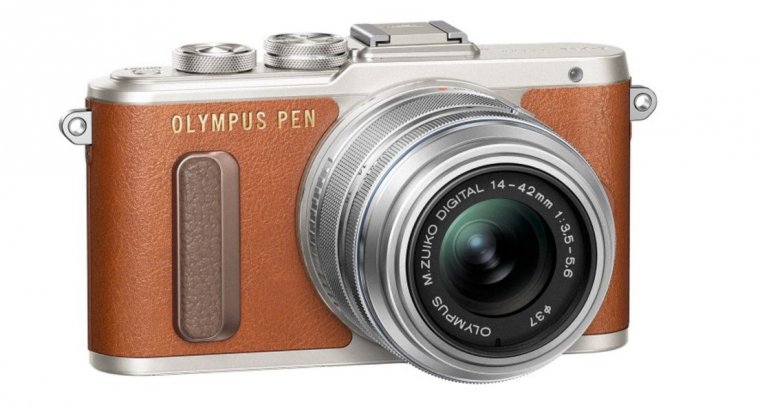 Autofocus and performance
The E-PL8 features the same AF system found in its predecessor and it consists of 81 contrast detect focus points. Thanks to having that many focus points it performs admirably in almost every situation. Its overall performance could very easily fit with an even more expensive camera than the E-PL8 really is and that's saying a lot about it. It does show signs of slowing down in low light, but that's normal for a contrast detect system and on the positive side, its accuracy still remains high in those occasions. Despite not having Olympus' proprietary Depth from Defocus technology like some of their more expensive models, subject tracking performance is still on a very acceptable level. The E-PL8 is by no means a sports camera, but it will do just fine for the occasional shots of your kids, family, vacations, clubbing and so on. You also get a couple of different focusing modes and these are Single AF, Continuous AF and Tracking AF. There are also Face and Eye Detection modes on board to help you focus in those situations where you're only planning to take photos of people. There are also three different AF area modes: 81-area multiple AF, Group Area (3×3) and Single Target. If you're more inclined on focusing manually, you'll be happy to know that you get the option to magnify your view together with focus peaking. So, you get a lot of options at your disposal and it's up to you to decide which ones to use for different occasions. Alternatively, you can let the camera decide it all for you and even then, you'll be left with a respectable performance.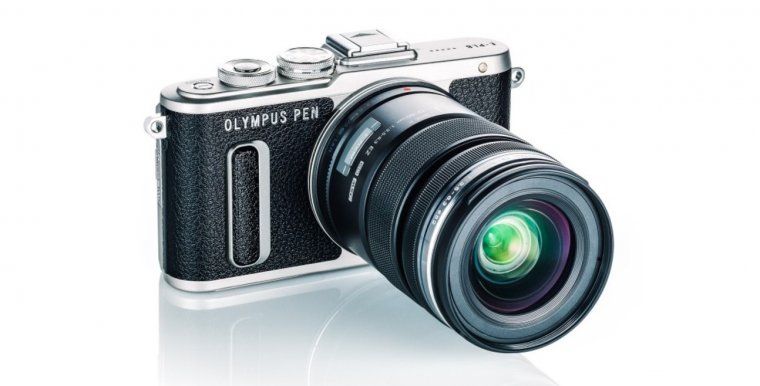 The same impressive performance can easily be observed during daily use, as the E-PL8 shows no issues while being in use, no matter the operation. Add to that the overall smoothness of its user interface and you've got a camera that is a real pleasure to use. The E-PL8 also has potential in regards to the speed of shooting, since the 8 fps doesn't sound bad at all for an entry-level mirrorless camera. It's able to keep up with that speed for a solid amount of time; around 20 shots when shooting JPEGs or around 12 RAW files. Do keep in mind that you'll need a fast SD card to achieve these kinds of results. The E-PL8 also doesn't disappoint when it comes to battery life. You can get around 350 shots on one charge and that's a performance that is slightly above the average one for a mirrorless camera. So, this camera may not be breaking any new grounds, but it does hold its own very well in everything it does where the performance is an important factor and we couldn't ask anything more from a camera that's targeted at the audience that wants good, but also hassle-free experience from their camera.
Video features and quality
The E-PL8 certainly isn't a camera you would primarily get to shoot video with. It offers basic 1080p video mode and is only able to shoot at 30 fps no matter at what resolution you're recording. That already limits your creativity to a certain degree. There's also no option to record 4K footage, but that's to be expected at this price point. We do hope that the time will come when we'll be able to record 4K videos on every entry-level camera and it will be accepted as something mainstream since that's certainly the way to go. The E-PL8 also doesn't let you connect an external microphone or headphones to monitor your audio and instead you'll have to rely on the built-in stereo microphones. Focusing can be done either with full-time continuous AF, Touch AF or manually with the help of focus peaking. Since there's only contrast detect AF on board, the performance is nothing to write home about, but it isn't bad either, so the E-PL8 is far from being unusable in this regard. The 3-axis sensor shift image stabilization does a good job of keeping your handheld videos smooth, but not as good as 5-axis solutions found on some other mirrorless cameras. Still, it's very usable most of the time and great to see on an entry level camera such as the E-PL8. The quality of recorded videos is pretty decent for a camera that isn't focused on specifically on this type of use and it shouldn't leave any users wanting for something better unless they are interested in recording videos in a more professional manner. If that's the case, then this certainly isn't the camera for them as this was only made for casual and amateur use and it does that job perfectly fine.
Image quality
The Olympus E-PL8 certainly has a lot of strong points on its side and the last one we get to talk about before ending this review is the image quality. The older 16 megapixels 4/3 does start to show its age in some areas like noise performance, but it still holds its own at this price point. The amount of detail you'll get in your photos will surely vary on the lens you are using and with the right choice of glass, you can get some stunning results and sharp details.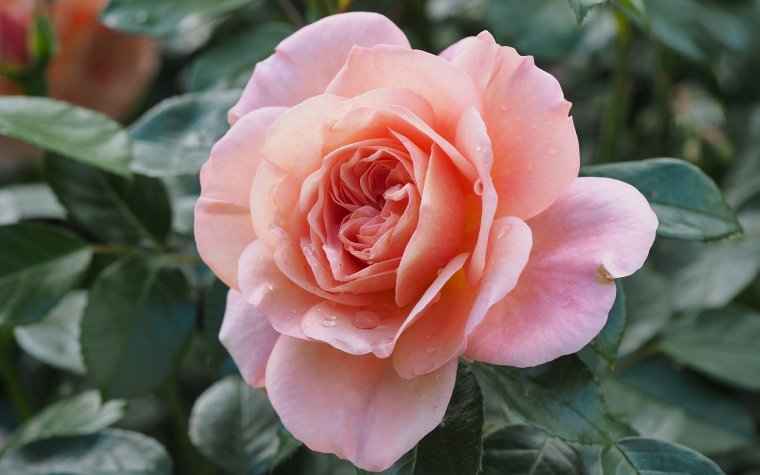 Noise performance, although slightly limited when compared to mirrorless cameras sporting larger APS-C sensors, still gives you enough headroom to get some nice-looking results. You can safely crank up the ISO to about 3200 and still retain a decent amount of detail. Dynamic range is also respectable and gives you enough freedom to play around with your exposure later in post processing if necessary. So, the E-PL8 certainly isn't an image quality champion, but for the price, you are paying it's still a very good performer and certainly won't leave you disappointed after you've learned your way around it and you know how to put its assets to best possible use.
Conclusion
Olympus have once again proved their worth on the mirrorless camera market as a formidable camera manufacturer and this time it's by creating a really compelling entry-level camera targeted at those users that want a quality product that will give them nice looking images without much hassle in a package that won't be burden to carry around and could also be considered a fashion statement.
The E-PL8 may not be the perfect camera for an advanced or a professional user, but it's close to being perfect for the audience it's targeted at. Well-built and good looking body, intuitive control scheme that combines the use of a touchscreen with a lot of customization, good image and video quality helped by efficient image stabilization system, fast and reliable autofocus performance and decent battery life and of course the ability to change lenses. That's all you get with the E-PL8 and you really can't ask for much more for the money you are paying for this camera. Again, one of our favorite features has to be the ability to connect an EVF via the appropriate port.
We can easily imagine a lot of users wanting to buy it after they've decided they are ready for a better shooting experience and they've already got used to their cameras and learned a lot about photography. All in all, we can wholeheartedly recommend the E-PL8 to anyone looking to bring their photography to the next level.
Still in search of best mirrorless cameras, look here for more details.
The following two tabs change content below.
An amateur photographer, songwriter, musician, computer and technology geek and an occasional comedian, I'm a little bit of everything. I always aim to pursue things I'm passonate about and try to look on the positive side of things whenever I can. My mission is to wrap my articles in that aura of positive energy and keep a healthy balance between being serious about my work and spicing things up with a little fun now and than. After all, life's a game and there's always a different way to play it.