Nikon D7100 Review: A Nikon's Classic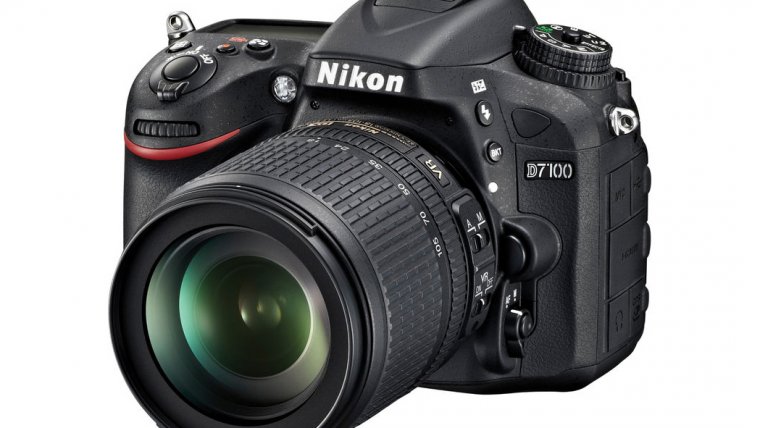 Nikon D7100 Review: A Nikon's Classic
www.sleeklens.com
Each time Nikon or Canon release one of their more advanced DSLRs we have reminded time and time again that there's still a place for them on the camera market which has slowly but surely started to become overrun by the mirrorless camera. And that is understandable since they've come very close to DSLRs in pretty much everything but without all the added bulk and reduced portability. Still, they can never replace the pure ruggedness and the feel in the hand that you get with a quality DSLR and how well most of them balance in your hand, especially when bigger or longer lenses are being used.
Our review camera for today, the D7100, fits perfectly into this category and aims to bring the best Nikon camera in one professional crop sensor DSLR such as itself. You get all the grip and the quality materials you'll ever need, lots of manual control, sophisticated autofocus system and Nikon's trademark image quality that many other companies still haven't been able to reproduce up to this day. Yeah, we know it sounds like we're praising the D7100 a lot and even before we officially started the review, but the sole reason for that is that it is interesting to take a look at such a DSLR and look it from a somewhat different perspective than you could couple of years ago, when the mirrorless market was still young.
Even though it was released 4 years ago, the Nikon D7100 is still a very capable camera for today's standards and one quick look at its specifications proves that fact. It comes with Nikon's capable 24-megapixel APS-C sensor and also without the optical low-pass filter (OLPF) which should enable you to get even sharper photos than with the filter included. The side effect could be an increase in moiré, but we'll reserve our judgment for the image quality test.

Pros
1080p Video Resolution
Long Battery Life
Weather Sealed
1/8000s High Shutter Speed
51 Focus Points
High Shutter Life Expectancy
Cons
No Wireless Connection
Heavy Body
No Image Stabilization
No Articulated Screen
No Touch Screen
Click to read the full Review

The D7100 also comes equipped with the Exspeed 3 processor which allows it to shoot at a very respectable 6 fps. If you want even more speed, you can enable the included 1.3x crop mode which drops the resolution to 15.9 megapixels, but in return allows you to shoot at 7 fps. We'll talk about more interesting uses for this crop mode later in the review. The new autofocus system is also an improvement over the older D7000 and now consists of 51 AF points, from which 15 of them are of a cross-type variety. The viewfinder has remained unchanged and is the same impressive 100% pentaprism unit with 0.94x magnification.

The D7100 now sports an improved screen which is now 0.2 inches larger and also has a higher resolution of 1,228,800 dots. The videographers who weren't convinced to switch to Nikon with the D7000 will also be pleased to hear that the D7100 can now record 1080p videos at an increased frame rate of 60i fps and that you also gain the ability to connect your headphones via the included headphone jack. Improvements have also been made to the body of the camera with even better weather sealing and slightly reduced weight over the older D7000. So, it's not hard to conclude that the Nikon D7100 looks like a huge upgrade over the D7000 and that's because it is. This only leaves us to see how all of these upgrades stack up and if there are any potential deal breakers to be found.
Body and handling
As you would expect from a camera targeted at professional and advanced photographers, the D7100 is very solidly built. It's made out of magnesium alloy and also weather sealed, meaning it's protected from both the dust and moisture like the Canon 5D Mark IV. It feels very substantial and comfortable to hold in the hand thanks to quality materials being used and adequately deep grip. It looks very similar to its predecessor, the D7000, with only a few changes here in there, mostly in button arrangement.
Weighing 765 grams, it could be cumbersome to some people after prolonged time of use, but on the other hand it balances very nicely with longer and heavier lenses and that's a plus in our books, since you'll surely be using some quality glass to take advantage of all the bells and whistles that D7100 has to offer. All in all, we really have no complaints here, so let's move on to taking a closer look at the button and dials layout.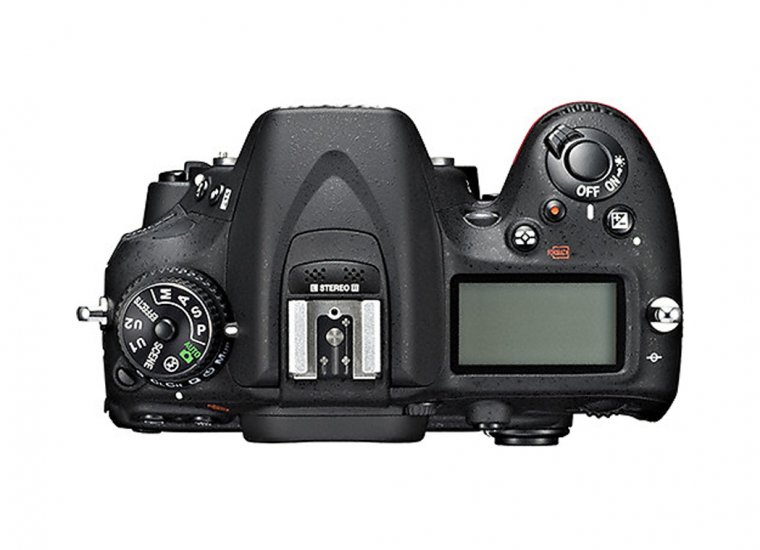 Starting from the front, you'll find the focus assist light, Flash control button, BKT button for setting the automatic exposure bracketing, a Depth of field preview button, AF/MF switch and AF area button as well as the front control dial. The right side of the camera holds the battery and the dual card slot compartment. The left side holds all the ports: microphone and headphone jacks, USB and HDMI ports and the port to connect the optional GPS unit.
Looking at the top of the camera reveals the main mode dial which also holds a secondary function giving you the ability to switch between faster or slower burst rate, turning on the timer or the silent shooting mode. As we continue moving to the right we find the hot shoe and stereo microphones above it, integrated flash unit which bears a decent maximum range of 12 meters, the secondary LCD screen, Exposure metering, Direct record and Exposure compensation buttons as well as the shutter button that doubles as a switch for powering on the camera or turning on the backlight on the secondary LCD screen. As with most DSLRs, the things get even more interesting when you look at the back of the camera. The left side reveals the Playback and Delete buttons as well as the column of buttons consisting of Menu, WB/Help, Magnification increase /Qual, Magnification decrease/ISO and the "i" buttons. That last button in the column is a new addition and acts as a separate menu that holds some of the commonly used settings. It works both in the viewfinder and live view mode and shows different options depending on which mode you're currently shooting in.
The right side of the camera contains the AE-L/AF-L and info buttons, another control dial, main navigation controller and the Live view/Movie mode switch. We've already mentioned the specifications of the optical viewfinder and the screen in the Specifications section of this review and have nothing but praise for both units. Composing photos or shooting video is really a joy with this camera. It's true that some will miss the option to tilt the screen or the lack of touch capabilities, but that didn't bother us that much since there is a plenty of manual controls to justify the lack of a touchscreen and the camera is more durable when it has a fixed screen. Now, let's see how well the D7100 handles the software side of things.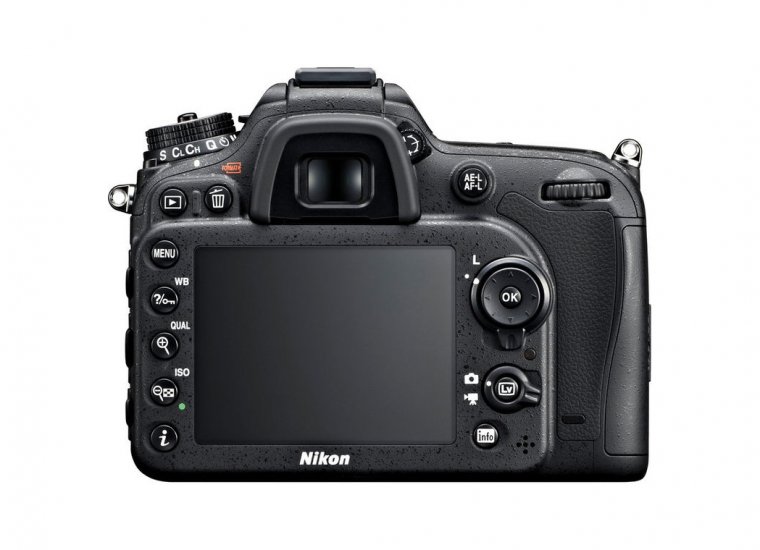 The menus and the user interface are both your typical Nikon affair, meaning that no matter if you're a seasoned Nikon shooter or a newcomer you should have no problem using it to its full potential. This means that everything is nicely organized, even though it will take you a little time to get used to many different customization options. One neat thing is that Nikon color coded each of the main categories found inside the menus. So, for example, those related to the autofocus are colored in red, exposure settings are in yellow, shooting/display settings are in blue and so on. This really makes navigating the exhaustive amount of different options much easier. The section in the menus called simply "My menu" is where you'll store of all of your settings and customize which items appear in it. The great thing is that you can put pretty much anything in that menu, meaning that each and every D7100 user can really tailor it to their most specific needs. As most of the main settings have dedicated buttons for them, we advise you to use it for quick access to those features that are usually buried deep within the menus.
In regards to living view shooting, the D7100 offers four different layouts with each of them displaying different additional information. One is a regular shooting mode that only displays the AF rectangle, other turns on the grid of your choice, while the other two turn on the virtual horizon or a row of different icons which displays some of the settings or modes that are currently active on your camera. We should also mention the new and improved Auto ISO option which has been transferred directly from the Nikon D800. Like all the usual implementations of this features you are allowed to set maximum ISO value over which the camera won't go and the minimum shutter speed it can use.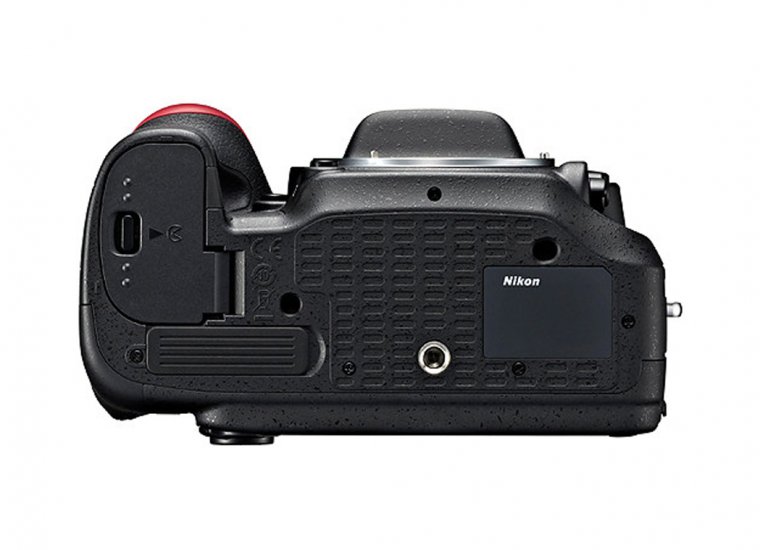 In addition to that, you can set the minimum shutter speed to Auto and set lower or faster threshold via the adjustment slider that appears when you activate this option. This is helpful in those situations where you need fast shutter speeds when shooting action or when you're shooting with a lens that doesn't have image stabilization. Lastly, let's say a few words about the Wi-Fi capabilities of Nikon D7100. While all other aspects of this camera in this section left us with a positive impression, Wi-Fi is the only one that didn't.
The sole reason for that is that it's not integrated into the body and requires the use of Nikon's WU-1a Wireless Mobile Adapter to gain that functionality. This may not be a big deal for a lot of serious photographers, but those that planned to use Wi-Fi on the D7100 on a more regular basis will find this somehow annoying, not much because of the fact that they have to connect an additional thing to their camera, but for the fact that they have to pay for something that should have been included on the camera in the first place. When connected, the unit itself gives you all the traditional Wi-Fi functionality you would expect, like the ability to backup photos to your smartphone or remotely control your camera. Unfortunately, you can't adjust any settings on the camera when using remote shooting. So, aside from the minor disappointment in regards to Wi-Fi, the Nikon D7100 is otherwise an excellent camera in regards to its body and its functionality.
Autofocus and performance
The D7100 inherits its AF system from the Nikon D4, which can't be anything but a good thing for an APS-C camera in its class. The overall performance is not as good as on the D4, but is still excellent for a camera that costs a lot less. If you're planning on shooting still subjects the focus system will never miss and it's only challenged a little when you're tracking moving subjects or in very low light conditions. Assuming that you choose the right AF mode for those challenging occasions, you should end up with a pleasing amount of shots that are in perfect focus. For those shooting sports or action with longer lenses or anyone that needs some extra reach Nikon included the 1.3x crop mode. It essentially changes the total crop mode to 2x in full frame terms, lowers the resolution to 15.9 megapixels and even makes the array of focus points a lot denser, making it easier for the camera to follow moving subjects.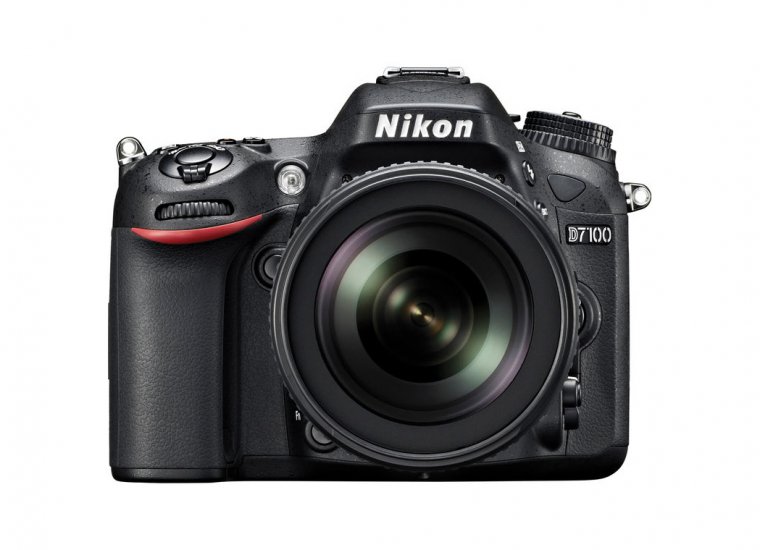 Considering that the D7000 had a 16-megapixel sensor, this isn't such a drastic drop in resolution as you might expect. It's a really interesting feature that we are sure many of you will find useful, even if not for everyday shooting. The burst rate performance is another very positive thing for the Nikon D7100, but only for those that don't mind shooting only JPEGs. There are two fast modes available, one for DX mode and one for 1.3x crop mode. In DX mode, you can shoot at 6 fps with a buffer size of 50 JPEGs or 6 RAW files. In crop mode, you can shoot at 7 fps with a buffer size of 100 JPEGs and 7 RAWs. Like we've mentioned earlier, the D7100 performs well when shooting JPEGs, but rather disappointing when it comes to RAW shooting. The good thing is that you can still continue shooting when the buffer is full, albeit at a lower burst rate of up to 4 fps. So, it's not exactly a perfect performance, but since Nikon's JPEGs have quite mature processing to them we think that it won't be a big deal for a lot of people. This brings us to battery life. While still being very respectable at 920 shots per charge it's still short of 1050 that the Nikon D7000 could achieve. It's a shame that Nikon couldn't at least keep the same battery life, but it's still a satisfying performance nevertheless.
Video quality and features
The movie mode on the D7100 also received some welcome improvements over its predecessor, making it a lot more capable camera for video recording. In addition to the usual 1080p mode at 30 fps, you can now switch to 1.3x crop mode and record videos at 60 fps. You do lose some sharpness in this mode in addition to the reduced field of view, but it's still a useful option to have for an occasional video or two. You can also record uncompressed footage over the HDMI port and record it straight to an external drive or send it to an external recorder.
This is very useful for those videographers who want to get the most quality out of their videos and post-process them later. You can now also take advantage of the headphone jack to monitor your audio levels while recording, something that was missing on the D7000. Full manual exposure is also available in video, but like with most of Nikon's DSLRs, you are still required to leave the live view mode if you wish to change the aperture. There is also continuous AF available, but since it's based on contrast-detection focusing method and thus pretty slow, it will only be good enough for casual videos.
The quality of recorded videos on the D7100 is good at best. You can get some nice-looking footage in both daylight and low light, but the sharpness in those videos isn't the best we've seen on a DSLR or a mirrorless camera. The trend with Nikon DSLRs being better suited for photographers than videographers continues with this camera as well, but with at a far less extent with some previous models, including the D7000.
Image quality
If video recording wasn't the strength of many Nikon DSLRs, then the photo quality often was and it's not any different on the D7100. The new 24-megapixel not only improves the resolution tremendously over the old one, but it also brings better noise performance along with the same impressive dynamic range. This allows you to shoot up to ISO of 3200 without worrying too much about noise in your images.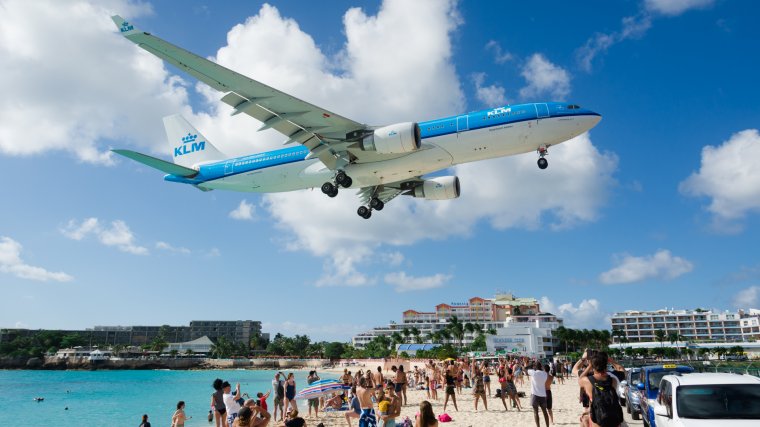 You can get away with shooting at an ISO of 6400, but only if you've exposed your shots correctly and know your way around noise reduction in post processing. This is really an impressive performance for a camera with an APS-C sensor with a higher than average resolution. The amount of detail in photos is high, but you'll get the best results by shooting in RAW since the JPEG processing gives out somewhat softer images than we would like. The colors in photos are nicely balanced and the there's always a right amount of contrast.
Conclusion
So, what can be said about the Nikon D7100 in the end? Does it live up to its promises on improving on almost every aspect of its predecessor, the D7000? Well, it certainly does. You get the same impressive rugged body that has received the right number of tweaks to be an improvement, but without any penalty to ease of use and handling. The new 24-megapixel sensor impresses on all fronts, leaving you with great looking images in all lighting conditions. The AF system is another notable improvement and is now faster and more reliable than the old one found in the D7000.
The same can be said about general performance, burst rate speed and movie mode. Battery life is also great and so are the display and the viewfinder. We aren't saying that the D7100 is a perfect camera. There's no integrated Wi-Fi (requires an optional accessory), video quality still isn't top notch (the nuisance with changing the aperture still remains) and the buffer size while shooting RAW files could be much larger, but those are only minor complaints we could single out in the sea of positive things that can be said about the D7100. It really is a great DSLR, by any means. The fact that it's still very competitive, even in 2017, serves as a legacy to its greatness. The fact that it's now a lot cheaper than it was because of all the newer cameras that came before it should be the final decisive factor in purchasing the D7100 if you're on a lookout for a capable professional DSLR.
The fact that it's still very competitive, even in 2017, serves as a legacy to its greatness. The fact that it's now a lot cheaper than it was because of all the newer cameras that came before it should be the final decisive factor in purchasing the D7100 if you're on a lookout for a capable professional DSLR.
The following two tabs change content below.
An amateur photographer, songwriter, musician, computer and technology geek and an occasional comedian, I'm a little bit of everything. I always aim to pursue things I'm passonate about and try to look on the positive side of things whenever I can. My mission is to wrap my articles in that aura of positive energy and keep a healthy balance between being serious about my work and spicing things up with a little fun now and than. After all, life's a game and there's always a different way to play it.