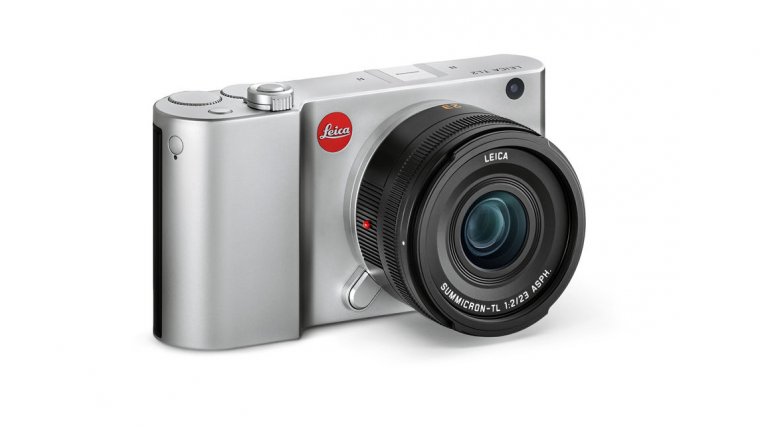 Leica TL2 Review
www.sleeklens.com
It's not easy to stand out from the crowd these days when it comes to digital cameras. If you pay the right amount of money, no matter what brand you choose. Whether it's Canon or Sony's Cyber-shot RX1R II, there's a very good chance that you'll be getting a product that will satisfy most of your needs. All of today's flagship cameras offer capable sensors, good build quality, lots of control over their behavior, extensive wireless features, a wide enough selection of lenses and so on.
So, it usually takes a lot of discussion and detailed comparisons to decide which one of those cameras is right for you and which one does something better than the other. While it makes sense that most photographers will base their purchasing decisions on a similar process, because it's often very important for them to get the best possible value out of their gear, especially if they're on a budget or are trying to make a living out of photography, but once in a while there's a different type of user that craves for something slightly unique and doesn't have the will or the time to go through the often tedious process of choosing the right camera. This is where today's camera comes into play, as it is something different than what you'll usually see on the market. If you wish on finding something that is nice yet affordable on budget, you may take a look here.
We are of course talking about a Leica, more precisely their TL2 model. It's one of their newest offerings sporting an APS-C sensor and thus is more reasonably priced than their models that have larger full frame sensors and this is why it's one of the most interesting Leica cameras that you can buy to this date. We still wouldn't go as far as to call it affordable or even a very good deal, but this is a rare occasion where a lot more photographers will get the chance to experience a Leica camera, but without having to spend an amount of money that will require them to take out a mortgage on their house. And, let's be honest, if a lot more people got the chance to try out a camera like this, more of them will understand why some photographers swear to them and are thoroughly enjoying what they have to offer.
The Leica TL2 may not be able to compete with the best cameras out there in terms of its feature set and image quality, but as you'll be able to see from this review, it's still a very capable camera in its own right and still manages to bring out that unique feel that you'll be able to experience when using a Leica. It has that iconic design and excellent build quality, intuitive user interface, quite a capable sensor, a very large touchscreen and the ability to connect an external EVF, 4K recording, respectably fast burst rate and a reliable AF system and many more features. So, now that we've given you a short introduction the story behind the Leica TL2, it's time we take a look at its specifications.
As is the case with every camera we get to review, we'll start this section by examining all of its aspects that would characterize its image quality and the ability to control the exposure. The first thing to talk about is its sensor. It's a 24-megapixel APS-C sensor, which may not sound like much in the world of mirrorless cameras or DSLRs these days, but it does have one trick up its sleeve and that's its lack of an AA filter, which means that nothing is holding it back from fulfilling its true potential sharpness-wise other than the lens that sits on top of it and we all know how skilled Leica is when it comes to making quality lenses.
Pros
Built-in WiFi
4K Max Video Resolution
Touch Screen
Electronic (Optional) Optional Viewfinder
Face Detection Focusing
Light Body
Remote control with a smartphone
Cons
No Image Stabilization
No Articulating Screen
No Built-in Viewfinder
Low Battery Life
No Environmental Sealing
Click to read the full Review
The TL2 supports any type of Leica lens you could imagine, be it natively or with the use of a simple adapter and compatibility is something that we always appreciate. You can also expect very decent dynamic range out of its sensor, as well as great noise performance and the trademark Leica look that is never easy to describe, but it is present here. The available ISO range is wide as its able to go from 100 to 50000 and even more impressive are the available shutter speeds which can go as slow as 30 seconds or as fast as 1/4000 when the mechanical shutter is being used (there's nothing unusual about that), but can go into overdrive when the electronic shutter is enabled and reach a crazy speed of 1/40000 sec. Yes, the rolling shutter effect will certainly be noticeable at such a speed, but more skilled photographers out there will surely be able to bypass it somehow and create some stunning shots that will simply freeze any movement.

Sadly, the Leica TL2 does not feature any kind of built-in image stabilization system (which is something that has become quite common to see on today's mirrorless cameras), so do keep a small tripod or monopod at hand if you plan to shoot in very dim lit conditions (unless you have enough money to burn to buy a lens like the Noctilux 50mm f0.95 which will enable you to get great handled photos even in the environments with very little light). This also means that the TL2 may not be such a great choice for serious videographers, but it does bring one important feature to the table that will appeal to anyone interested in video production and that's 4K recording.

It's really great to see a Leica camera that at least tries to bring decent capabilities in this regard, even if it does lack other important features such as the microphone and headphone jacks. It does come with two integrated microphones that are able to record stereo sound, 1080p 60 fps mode for capturing smooth motion and also supports continuous focusing during recording, which is indeed a very important thing to have on a modern camera these days. Actually, the TL2 is more like your smartphone in regard to its video recording, as it will enable you to just shoot, get good looking footage and not worry about some of the other things that more advanced users usually would. Now, let's talk performance. We don't expect for this camera to perform as good as a sports-oriented DSLR or a mirrorless camera, but we are sure that Leica has incorporated some of their magic in its 49-point contrast detect AF system and that it will perform as well as you would expect for a camera of its type.

Despite its high price point, do keep in mind that the TL2 is not something you should not consider a professional workhorse camera as it exists for a completely different purpose. It is trying to bring the Leica brand to a much wider audience, bring the same level of quality you would expect from its brand, but also not take itself too seriously and instead give its users a unique perspective at photography and still provide them with photos that are of excellent quality. It's really hard to take a look at a Leica without diving deep into some philosophical topic, isn't it? To continue with our topic of performance, let's talk about burst rate. The TL2 brings two main shooting speeds; 7 fps when the mechanical shutter is being used and an impressive burst rate of 20 fps in electronic shutter mode. We are very curious to see how the 20 fps mod will perform and we hope that it will turn out to be more than some gimmick that is there to look good on the list of specifications, instead of being something that will be of use to many photographers. Stick with this article if you want to find out more about that feature.

Lastly, there's one thing that isn't mentioned in the specifications and that's how the camera performs during regular use and how well its processor is able to handle all of the tasks being constantly thrown at it. Well, considering the fact that Leica has decided to put somewhat of a unique user interface on the TL2, we are quite sure that they've put enough effort in optimizing it and making sure that their camera performs up to the highest expectations (we're talking about a Leica after all). Now that we've covered a large portion of things that make the Leica TL2 the camera that it is, we'll close this part of the review by saying a few more words about its design and the rest of the functionality that's closely tied into that same design.

As you would expect from a Leica, design and build quality are one of its strongest suits. It is made from one solid block of aluminium and machined with a very high precision to give it that unique look and exceptional feel in the hand. No, we aren't overreacting or giving it too much credit, it really looks like it is in a class of its own in this regard. If you ever get the chance to try it somewhere in a shop or with the help of a wealthy friend, then you'll know exactly what we mean. Still, there is one aspect of the TL2's design which makes it different than most of Leica cameras and that's its control scheme. Rather than filling it up with a lot of physical controls (buttons, dials, switches and so on), Leica has decided to bring it closer to the more technology-oriented crowd and make focus almost entirely on being used with the help of a touchscreen. Now, this is certainly something that Leica purists won't appreciate at all, but we can certainly see where they're going with this kind of a design choice and we actually think that it makes a lot of sense in this day and age where a lot of people are spending their time tapping on their screens more on anything else. It has become somewhat of a second nature for a lot of humanity, so making a camera that manages to combine the traditional Leica craftsmanship together with modern technology is a great way to differentiate your product from the crowd (if the price alone wasn't enough to fulfil that duty).

So, we've already revealed one of the high points of the TL2, its touchscreen. Not only does it manage to bring great picture quality and a high resolution of 1,230,000 dots, but with a diagonal of 3.7 inches is one of the biggest screens you'll be able to find on any mirrorless camera or a DSLR. This certainly helps a lot when it comes to the overall usability and also makes viewing your photos and videos a lot more pleasurable and reminiscent of looking at them on your smartphone instead of a camera. This also means that not a lot of room was left to cram in a viewfinder, so those that wish to gain such functionality will have to purchase an external EVF unit that attaches to the hotshoe connector on top of the camera. While it somewhat unusual to see a Leica camera that doesn't come with a built-in viewfinder, considering the entire philosophy of using it with that large touchscreen and a lot of users wouldn't bother with using a viewfinder anyway, it makes sense that Leica has made it an optional purchase and managed to keep the design as clean as possible. This is also the reason why the built-in flash is missing as well. Still, let's round things up with the rest of the things that are included. You'll be getting both the built/in storage of 32GB and the ability to expand it with an SD card, a USB 3.0 compatible and the HDMI ports, Wi-Fi 802.11b/g/n and also an orientation sensor.

So, there's no denying the fact that the Leica TL2 is starting to look like a really interesting camera (despite its brand) and that the company have made almost controversial design choices with this one, decided to finally break away from some of their traditions and create something that is a little different from what you'd usually expect to see from Leica. Now that we're done with the introductions, let us move on to the review itself.
Body and handling
It's almost impossible to go through the process of reviewing one of Leica's cameras without having to reserve a large portion of the article just to cover everything that can be said about its body, as its usually one of the biggest things that separate a Leica from the rest of the cameras on the market. The TL2 is no different, as it also manages to impress with its build quality and a design that is found to be very desirable to the photographic community. It's simplistic in its form, but the attention that was put into creating each and every part of it is just astonishing.
From the moment you take it in your hand and you lay your hands on the cold aluminum and you begin to play around with its buttons and dials you will know that you're into something special. We also like that Leica has managed to fit such a big grip on a relatively small camera which makes it easy to hold it with ease and use it with utmost comfort. There is one thing to keep in mind and that is the fact that the camera could feel slippery at times if your hands are wet, so make sure to keep them try at all times to avoid any accidental drops. What's also great about the TL2 is that it's a very light camera when you take the quality of its construction into the account. At 399 grams, it shouldn't feel like a burden to anyone, even those who are used to shooting with their cameras for hours and hours in a single day. Unfortunately, in the sea of good things we were able to observe about the Leica TL2 and its body, there is one omission that wasn't expecting to find and that is the lack of weather sealing.
Now we know that this isn't a camera that will be of interest to many photographers of the adventurous type, but at this price point and considering how clean its design is, making the camera resistant to the elements shouldn't have been a big challenge for Leica, so we are quite puzzled by their decision to not include such feature. Oh, well, you might not be able to bring your new TL2 out in the rain, chilling cold or searing heat, but you are still getting a product of highest quality that will be able to serve you for many many years and despite the lack of environmental sealing, we are still giving the TL2 more than a positive score for its design.
Let us take a quick tour around its body and see what it really holds (and it will certainly be a quick one considering how simple of a camera it is when looked from the outside). The front of the camera only holds the Self-timer LED/AF assist light, the lens mount and that iconic red Leica logo (yes, we know it's not something you could call a feature, but it's there if you want it). The left side of the TL2 holds the speaker, while the right side features all the available ports (HDMI and USB) and the memory card slot. The tripod thread, the locking lever, and the battery compartment are located at the bottom. Looking at the TL2 from the top will reveal the stereo microphones, a hot shoe mount, the shutter button with a built-in main switch for powering the camera on, the Function button and lastly, two setting dials (more on those later). Lastly, let us look at the back of the camera.
There's not a lot to be found here; only the touchscreen, the brightness sensor that will automatically adjust the brightness of the screen depending on the amount of light that's reaching it and a pair of LED lights (one for the general status of the camera and one for charging). So, the truth is, the Leica TL2 actually has less physical controls than most of the entry-level compact and mirrorless camera. That means that its entire reliability (except for the two setting dials) and the ease of use rest on its touchscreen and the user interface that sits behind it. Leica was certainly taking a big risk when deciding to strip down the LT2 in such a way that it looks as barebones as a modern camera can be and is actually closer to a smartphone than a traditional camera in terms of its controls. This also means that Leica had to rethink its entire software and make it as intuitive as possible and to allow for all the manual control and functions you would expect to find on a mirrorless camera. So, once again, they've taken a lot of inspiration from the way a lot of our smartphones work and has created somewhat of a home screen (officially called My Camera menu), which can hold almost any function you'd like ad one that will always be accessible from the moment you turn on the camera.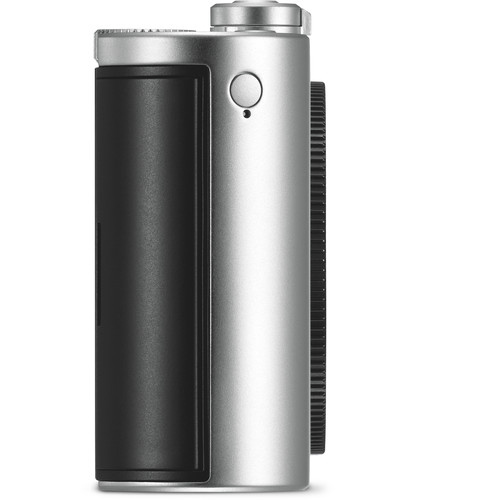 They've made a great use of the large screen and thus made it easy to select any setting, scroll through the menus or make any necessary adjustments. Then there are the setting dials. Naturally, in Manual mode this is best to be used adjusting the shutter speed and the aperture, but if you find yourself in any of the other modes you'll be able to customize the behavior of the left setting dial and use it adjust the ISO, exposure compensation or white balance, change your AF mode, enable the self-timer or choose your Flash mode. There's also the Function button, which can be used to activate the video recording, switch from picture to review mode or to turn on the optional EVF unit permanently. On top of that, User profiles are also available. They will allow you save any of your current settings and adjustments in one of the three provided slots and thus give you the ability to recall those exact settings at any time you wish.
We believe that we've given you a general impression of what you can expect out of the Leica TL2 in terms of its user interface and its abilities and its up to you to decide if you'd have a problem with performing most of your operations via the touchscreen or you are tech savvy enough that you'll be able to embrace such type of controlling the camera. We personally like it very much, but it is certainly a matter of taste and won't be liked by everyone that decides to try out the TL2. Before we move on to examining this camera's focusing ability, we are only left with taking a quick look at what it has to offer in terms of Wi-Fi functionality. Well, it's a pretty standard affair really. Other than being able to connect it to your computer and sending your photos that way, you'll also be able to connect it to your smartphone or a tablet just by downloading the Leica TL application (available both for Android and iOS) and do things like posting your images to a social network of your choice, send them to someone via e-mail or remotely control the TL2 by using the screen of your smart device as a viewfinder (manual control of exposure is also available). So, the Leica TL2 may be quite a different type of a mirrorless camera that we're normally used to seeing on the camera market and that won't appeal to some hardcore users who swear by having things like physical controls, environmental sealing or a built-in viewfinder, but anyone who can get past those aspects of this attractive piece of gear will certainly found themselves experiencing something they'll be hard press to find on any other camera currently available.
Leica has really done a fantastic job of giving a new twist to the way we usually use our cameras and putting it into a body that's a perfect representation of what they've been doing for many years now in terms of the design and the build quality of their products.
Autofocus and performance
The Leica TL2 is an interesting camera when it comes to its focusing capabilities. It features a 49-point contrast detect based AF system and it doesn't try to combine it with any phase detect focus point as many of today's mirrorless cameras are. So, right from the beginning we can say that it's not a camera you should make your first choice if you need great subject tracking or very snappy continuous AF performance during video recording, but honestly, the TL2 doesn't do a bad job at either of those tasks considering the nature of its AF system. Still, it's at its best when it comes to AF performance in general and during less extreme and demanding conditions and you'll certainly be getting a very satisfactory experience in those occasions, even if you're shooting in low light where there's a lot of chance that focus hunting will occur. Combine that with the ability to use the touchscreen for focusing and you're getting a camera that is simple to focus with and that performs very well in all but the most demanding situations (since this is a Leica camera, it's not at all about capturing fast action or anything similar).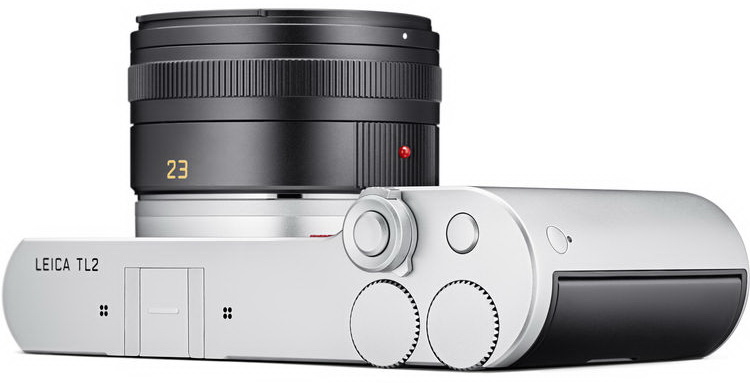 Now, let's examine all the available focusing modes and see how much room you'll get when it comes to choosing how the AF system behaves. As usual, you'll be able to pick between three modes: AFs (which is single autofocus and is best to be used when shooting still subjects), AFc (a continuous focusing mode that will keep readjusting focus as long as the shutter button is pressed in halfway) and of course, the last one is your traditional MF or manual focusing mode. There are also two dedicated AF Macro modes, one that works with AFs and one with AFc. You'll also be able to pick one of the available Autofocus metering methods: Spot/single point (choosing this method will allow you to place a small AF frame on your subject and focus more precisely on smaller details), Touch AF (the same as the previous mode, but with the ability to tap the screen to choose your focus point), Multi-zone metering (uses all of the 49 focus points to detect your subject and is best to be used for moving subjects or those that aren't in found in the center of your frame) and Face detection (in this mode the camera will automatically detect people's faces and try to focus on one that is the closest to your position).
We should also mention that both the focus peaking and the ability to enlarge the part of your frame are available when manual focusing is enabled, which are certainly great additions for those users that plan to use some of Leica's excellent glass that lacks the AF capability. All in all, the Leica TL2 offers a simple and yet effective way of focusing that will give you a very pleasant experience no matter if you're inclined to leave the camera on autofocus or focus manually.
The TL2 also doesn't disappoint in any way when it comes to its overall behavior. You can expect to get very quick power on times, a shutter response of less than a 0.05 sec and shot to shot times of around 0.2 sec (all of these are very good numbers for any mirrorless camera, so no complaints here). The camera was also very smooth when it comes to performing any operations related to its user interface and the menu system and felt just like any other flagship camera or even a modern smartphone and something like that really manages to round up the entire user experience rather nicely. When it comes to burst rate performance, we've tested the faster 20 fps mode (7 fps is also available when the mechanical shutter is being used). We've discovered that the buffer clear times weren't very long and that you should be able to get around 30 images with a decently fast SD card at the camera's fastest framerate). That's a pretty good showing for a camera that wasn't meant to be used for shooting any action or sports.
Lastly, let us comment on the TL2's battery life. Unfortunately, it's one of this camera's weaker spots, as you'll only be able to get around 250 shots before the power runs out (which is below average endurance when compared to other mirrorless cameras on the market). We do wish that Leica have put a larger battery pack, even at the expense of some increased weight, but luckily enough they did include one feature to counter the unimpressive battery life and that's the ability to charge the camera by connecting it to a USB power source (no matter if it's your computer, wall socket or a power bank). So, bringing an external battery pack with you and charging the camera while you're not using it doesn't sound like such a bad idea, so kudos to Leica for doing something make the weak endurance a lot more tolerable.
In conclusion, we are pleased with the overall performance of the Leica TL2, despite its battery life and thus we can consider it to be another of this camera's many strong suits. Let us move on to examining its video capabilities.
Video features and quality
Well, let us not beat around the bush and try to present the Leica TL2 as a great choice for any dedicated videographers, because it really isn't. It's not even well suited for amateur videographers because it lacks some crucial features that are required to fulfill their needs. It's best suited to those photographers that are used to taking a quick a video or two from time to time and they just have one requirement and that is for their footage too have a good quality to it. If you're one of those people, then you won't be displeased with what the TL2 has to offer.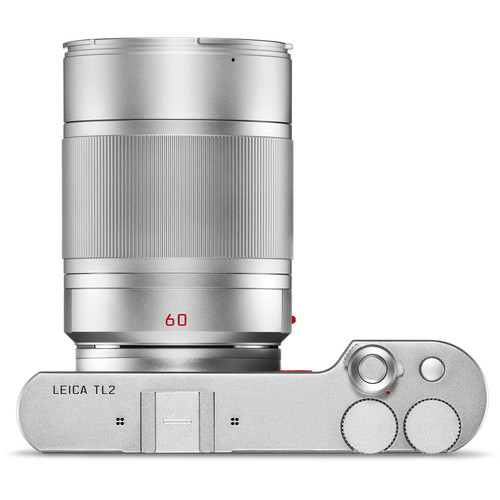 It brings three recording modes: 4K 30 fps for best possible quality, 1080p 60 fps that serves as a middle ground between image quality and smoothness and lastly, the 720p 120 fps for those that can accept some degradation to the look of their videos, but want to play around with slow-motion effects. The quality of videos coming out the TL2, in general, are pretty good. We would consider them to be class leading or anything like that, but they are definitely above an average of what we would consider out of a camera that is more oriented to photography then videography. The same can be said about the audio quality recorded by its microphones, the continuous AF performance and the electronic stabilization that tries to make up for the lack of any hardware-based solution. None of them will blow anyone away, but they will be sufficient for the type of users that will be buying this camera.
Now, there are a few major reasons that prevent us from recommending the Leica TL2 to any serious videographers and these are mainly the lack of headphone and microphone jacks, no optical image stabilization (either in the camera body or in any of the currently available lenses) and also the lack of any Log profiles that are necessary for color grading. Simply put, if you consider yourself a casual user when it comes to video recording and you were happy with the results and the usability you were able to get with your modern flagship smartphone, then you will certainly find a lot of use even from the humble list of features that the TL2 has to offer.
Image quality
Moving away from one of the aspects that the Leica TL2 is least focused on has brought us to the one that it is one of its main selling points and that's the quality of skills that it brings to the table. While you may be able to get similar image quality from some of the other mirrorless cameras on the market, you certainly won't be getting it together with the unique experience that the TL2 provides. It's easily one of the best performing APS-C cameras on the market in this regard. Getting sharp pictures in all lighting conditions shouldn't present itself as a very big challenge with this camera.
The combination of a 24-megapixel sensor with no AA filter and Leica's traditionally high-quality lenses will certainly bring a lot of detail out of your photos, no matter if you're shooting in RAW or JPEG format. We also like the color processing that can be observed when looking at JPEGs; there's certainly some Leica magic that has been put all over these photos, there's no doubt about that. Since sharpness isn't everything, we are quite happy to see that both the dynamic range and noise performance are also way above average and will enable you to cope with any demanding lighting conditions. This is especially true for low light, where the TL2 is able to produce very usable results, even at ISO values as high as 6400 and 12800. Now, no modern digital camera would be complete without having some control over the look of its JPEG files and this one is no different. You'll be able to adjust the color reproduction, sharpness, contrast and the color saturation, all before taking your photo, which is a great way of being able to experiment with different settings and finding the perfect look that you can always come back to at any time.
When it comes to color rendering, you'll be able to choose from Standard, Vivid, Natural, B&W Natura and B&W High Contrast profiles. Nothing to complain here as the Leica TL2 is certainly able to produce photos that have the level of quality that we would expect from a camera at its price point.
Conclusion
So, what's left to be said about the Leica TL2? Is it everything we hoped it will be or did it turn out to be one of the majorly overpriced cameras that try to hide behind its big brand name? Well, it depends on how you look at it. If you're one of those photographers that aim to get the best bang for the buck when buying a new camera, then you certainly won't find the TL2 very exciting and something you would be interested in. The same can be said for more dedicated videographers. While there are things like 4K and 1080p 60 fps recording and the touchscreen with Touch AF capability included, the lack of headphone and microphone jacks is something that will be hard to swallow for any professional and thus it won't make sense to pay this much for a camera that doesn't bring a full set of features that will be required for your type of work.
So, in a nutshell, the Leica TL2 is a really a stills camera before anything and a damn good one if we may say so. It has one of the nicest bodies you'll be able to find among mirrorless cameras (both when it comes to building quality and the overall design), a unique touchscreen focused control scheme, a very capable 24-megapixel APS-C sensor that produces excellent looking photos in all lighting conditions, simple, but reliable AF system, a fast burst rate with a very respectable buffer depth, a large and sharp touchscreen unit and the ability to attach an optional electronic viewfinder, an extensive set of Wi-Fi related features and lastly, it supports any Leica lens that has ever been released (which means that if you already own some of Leica's excellent lenses you should have no problems using the on the TL2).
All in all, if you value things like build quality, unique shooting experience, and excellent image quality and you aren't afraid to spend a little more money to enjoy those things then you'll certainly find the Leica TL2 to be a camera that is a very good candidate for your next purchase.
SaveSave
The following two tabs change content below.
An amateur photographer, songwriter, musician, computer and technology geek and an occasional comedian, I'm a little bit of everything. I always aim to pursue things I'm passonate about and try to look on the positive side of things whenever I can. My mission is to wrap my articles in that aura of positive energy and keep a healthy balance between being serious about my work and spicing things up with a little fun now and than. After all, life's a game and there's always a different way to play it.