Leica SL Typ 601: An Expensive Guilty Pleasure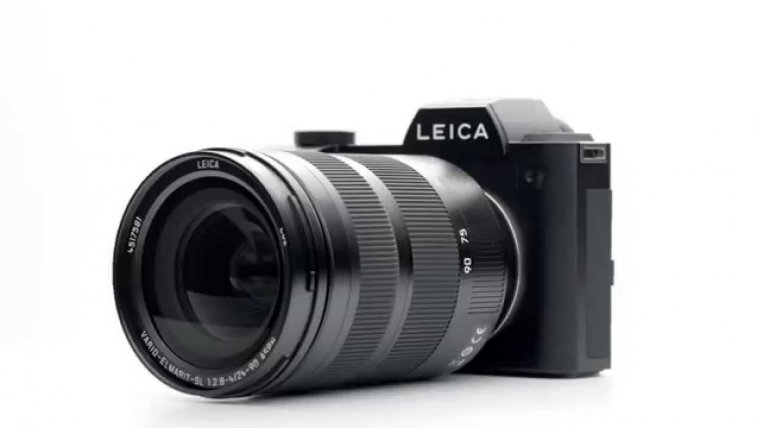 Leica SL Typ 601: An Expensive Guilty Pleasure
www.sleeklens.com
It's time for a review of something really unique or should we say expensive and extravagant. The Leica brand name has always stood for two things, quality and luxury and the story isn't much different when it comes to Leica SL (Typ 601). What is different is the fact that Leica finally decided to embrace technology to the fullest and make a real modern camera without the quirks of their older cameras like the ones missing autofocus or only being able to shoot in black and white.
While those have their fanbase and are still adored by some, this one is more tailored to the mainstream market (if you ignore the fact that it's still a very expensive camera by any standards). It promises to keep the iconic Leica design and build quality but with a bit more modern touch rather than going full retro. Is this camera the one that will attract all those photographers that were curious about Leica cameras before but always shield away from buying one because of how unconventional their cameras sometimes were and because they were always missing something that some photographers could not live without.
You could tell that it is solely by looking at the specs sheet, but we still aim to do our job and see what it's really about and how do specs work in real life. So, let's get on with it.
So where to start with the specifications of a camera than with its heart, the camera sensor. The one included in the Leica SL is a 24 megapixel full frame sensor that also lack the AA filter. This means that Leica aimed to get the most out of this sensor sharpness wise and that mentality really goes well with already very sharp and high quality lenses they produce. They also managed to get an impressive ISO range of 50 to 50000 out of it so we can't wait how it performs in low light.
Pros
Built-in Wireless (Wi-fi)
4K Video Resolution
Touch Screen
Electronic Built-in Viewfinder
Built-in GPS
Face Detection Focusing
Cons
No Image Stabilization
No Articulating Screen
Low Battery Life: 400 shots
Heavy Body
Click to read the full Review
The body of the SL is made out of aluminum and feels very solid and quite hefty at 847 grams. The screen on the back is a 3 inch touchscreen with a resolution of 1,040,000 dots that's unfortunately not articulated, but we are still happy that Leica decided to include a touchscreen, something that's a must for a modern camera, especially at this price point.

Also, there's no optical viewfinder this time and it's been replaced with a large 4,400,000 dot EVF with a magnification of 0.8x. This really follows Leica's philosophy with this camera in their quest to make it as modern as possible. The AF system that Leica decided to include is a contrast-detection one with 49-focus points. On paper it doesn't sound like much, but we will reserve our final judgment after we test it. The same can be said about the 11 fps burst rate, it sounds impressive, but we still need to get more in-depth with it to be sure that it isn't just a number on a specs sheet.

To continue the trend of modernization Leica also decided to include 4K video recording on the SL, which is still something really new for a Leica camera. To back up that resolution, they've also included both the microphone and headphone jack. To complete this specs round up we should also mention that the SL also features two SD card slots, USB 3.0 support, HDMI port, Wi-Fi 802.11 b/g/n as well as GPS. Leica really filled this camera to the latter with impressive features and we are excited to see how do they hold up and perform. Let's start with the most iconic of all when it comes to Leica, it's body and design.
Body and features
When it comes to sturdiness the body of the SL is an epitome of quality and it feels like a precisely machined product and we would expect no less from a Leica camera. You really do feel like you're holding something entirely different when your shooting with it, something can hardly be matched by any other camera like Olympus OM-D E-M10. You really have to try it to fully experience it.
The camera also looks quite classy with it's all black design and a textured hand grip that serves as an additional detail to the otherwise smooth surface. The body of the SL is also weatherproof, which is always a nice feature to have.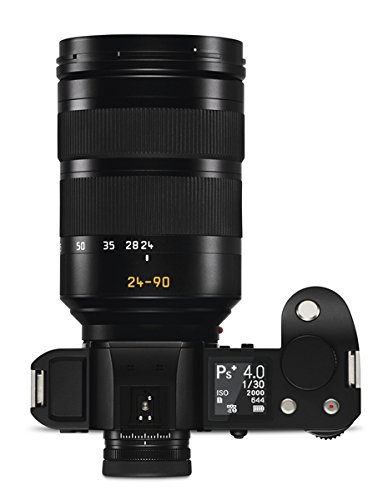 One aspect that is a double edged sword is the amount of manual controls. While the lack of many buttons and dials makes the camera look more clean and minimalistic it also makes it little less intuitive to use for those professionals who are used to having many customizable buttons at their disposal. Those that are available can be customized and have a dual function meaning if you tap on one it does one assigned function, but when you hold it does another. It isn't the most elegant solution in the world, but it's at least an alternative to the more traditional button layout on other cameras.
The well-designed touchscreen interface and menus do make the story sound a little better, so, in the end, it's not such a bad implementation just a one that forces you to think a little and remember what functions you assigned to each button. On top of the camera you'll find the usual shutter button, a dial that controls the shutter speed and switches between P/A/M/T shooting modes when pressed (the one that controls the aperture is on the rear) and the direct video record button in addition to the very useful monochrome screen that provides a clean way to view your most important settings.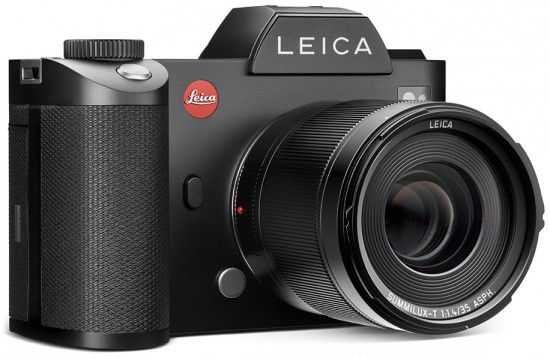 We should also mention the rather impressive electronic viewfinder which is very sharp, almost entirely free of lag and is able to display a bunch of useful information in addition to grid overlays and also electronic levels. It's so good that you could easily compare it to some of the best optical viewfinders out there, which is quite an achievement. The included touchscreen is also great and is well utilized when it comes to navigating through the menus or using the AF. It's a shame that Leica didn't go one step forward and included an articulated screen, but our guess is that that would interfere too much with the minimalistic design that was the inspiration for the SL.
In conclusion, the body of the SL is a little unconventional by today's standards, but still looks and feels beautiful. Seasoned DSLR users or those that are used to the cameras with many manual controls might be put off by the way that Leica decided to tackle the problem of having enough of available buttons to work with, but if you also care about the feel of the camera and the build quality you might be able to overlook those slight annoyances to get one of the most impressive cameras on the market when it comes to build quality.
Performance and autofocus
Leica boldly claims that the SL has the fastest autofocus out of all the available professional cameras when combined with their new 90-280 mm f2.8-f.4 or 24-90 mm f2.8-f4 lenses that was designed especially with SL in mind. Impressively enough, it is a really great AF system. It's fast, very accurate and also works very well when used in low light. You get the usual selection of autofocus modes like the AF-C or AF-S and as expected you can also use the touchscreen to select your desired focus point. There is also subject tracking available where you put a focus point on the subject you wish to track and than the camera follows it as it moves around. The tracking performance was also great and we only saw a little focus hunting in low light.
When it comes to manual focus you also get focus peaking in addition to the live-view magnification for even more precise focusing. All in all, we can really only say words of praise for the AF performance of the Leica SL, which honestly we didn't expect we could say for a camera manufacturer that mainly focused on manual focus in their cameras and never really gave that much attention to the autofocus which always in a way clashed with the retro philosophy they've always followed.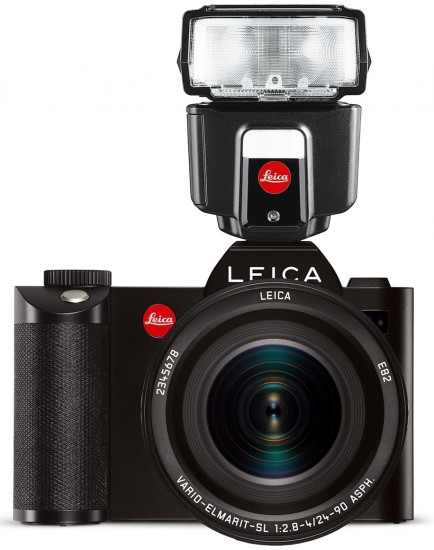 Speaking of its general performance, we can only say that we had no problems with it and the SL always performed very snappy no matter what we used it for. That kind of performance leads us to the burst rate. You get three different options to select from (11, 7 and 4 fps) when you switch from Single shot mode to the Continuous mode. Interestingly enough, instead of using your SD card as buffer Leica decided to include dedicated 2 GB of high speed memory instead which results in rather impressive buffer size of 33 RAW files or unlimited number of JPEGs no matter the mode you are in. Sadly enough, the "headliner" 11 fps mode doesn't support continuous AF and the focus is locked at the first frame of the burst. The continuous AF during burst rate is only available for 7 fps and 4 fps modes. Still, 7 fps burst rate with an impressively deep buffer still doesn't sound half bad. Lastly, there's the battery life.
We wish we could say that it's as great as the rest of the SL when it comes to performance, but it somewhat below par. You can get a maximum of 400 shots if you aren't using the rear screen too much. That number should at least sit at 500 shots or above for a camera that is the size of a traditional DSLR as there should be more than enough room to include a large enough battery.
Video quality and features
Yes, it's a Leica with 4K video recording, we've finally lived to see this day. The company has finally decided to make a camera that isn't entirely focused on taking photographs, but is also a useful tool for video. You get a choice of two different aspect ratios when it comes to 4K recording; regular 16:9 that maxes out at 30 fps and cinema format that's a little more narrow to achieve more dramatic effect and is also limited to 24 fps to retain more genuine move look.
There is a slight downside to recording in 4K and that is that the video is cropped meaning you are essentially recording the video on a camera with APS-C sensor, so do keep that in mind. We can't really blame Leica for doing this, because it's the case for almost every camera out there and it seems like the technology hasn't matured enough to get around that limitation. If you aren't interested in 4K or you want more framerate options you also get 1080p or 720p video recording with a maximum frame rate of 120 fps. We were pleasantly surprised that Leica remembered to include such a high frame rate as on option that can give you some really great slow motion videos. If you wish to record even higher quality video you can do so via the HDMI port and in 10-bit 4:2:2 format.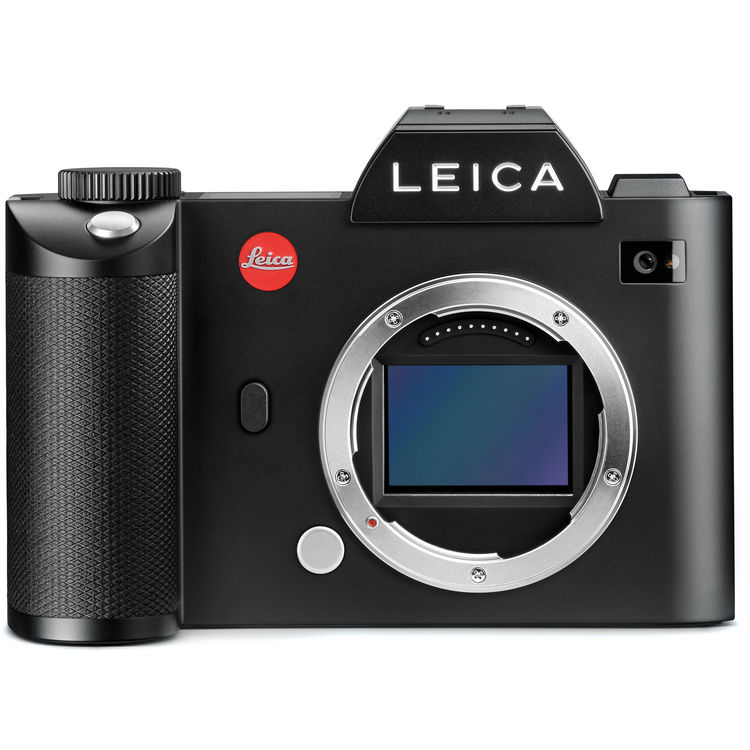 For those who are really particular with their audio equipment, they will be very happy with the inclusion of microphone and headphone jacks. Even those who like to post process their videos to their own taste aren't left out because there's a V-Log L gamma profile for that. As a bonus feature, there's also a digital image stabilization to help you get more smoother videos and in real life it works quite well and does what it aims to do.
About its video quality, we can only say that we're pretty satisfied with the footage you can get with this camera. It's still not the best around, but it comes very close and we doubt that many people will be disappointed. It is indeed really exciting being able to say that we can recommend a Leica camera to those planning to do some serious video work and we are happy that the company finally went down this route of doing a no-compromise camera rather than the one limited in any way like some of those previous products.
Image quality
This is probably the part of the review which most of you were dying to read and luckily you won't find any disappointments here. The 24 megapixel full frame sensor with no AA filter does what you would expect it to do, it produces excellent images. Surprisingly enough, the sensor in question is not a Sony-made one like most of us expected and was actually made by Leica themselves. The amount of detail it produces is really stunning, but that is something that is certainly helped by the quality of Leica glass you get to use with this camera. The noise performance isn't as impressive as you'll probably start to notice noise appear as early as ISO 3200. You can get some usable shots at ISO 6400 and 12800, but you should avoid anything above that.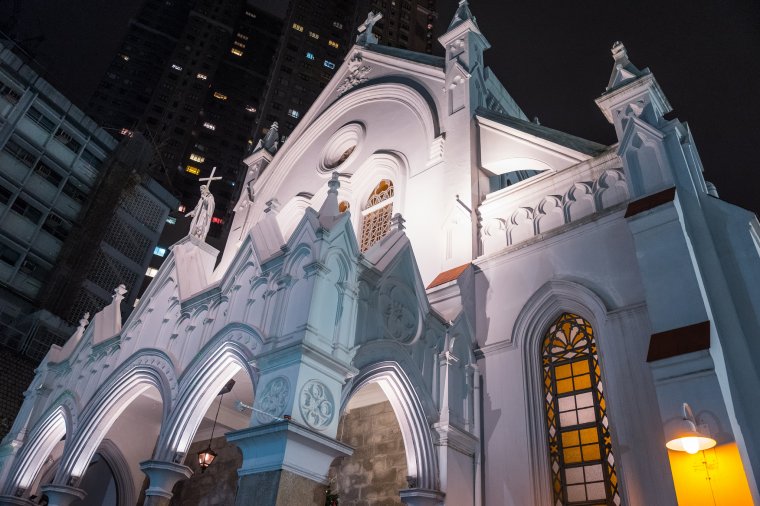 Photo courtesy of initialj8850
We would expect a better performance from a full frame camera which doesn't sport a very high megapixel count for today's standards, like for example the performance you can get with Nikon D750 which has the same amount of megapixels. So, it's not a bad performance, but rather a mediocre one. Things do get more positive when we touch on dynamic range and color accuracy which are both great. The colors are vibrant and natural and we never felt they were too oversaturated and neither too bland. When you look at the dynamic range you get a lot of headroom for adjusting shadows or highlights in post processing.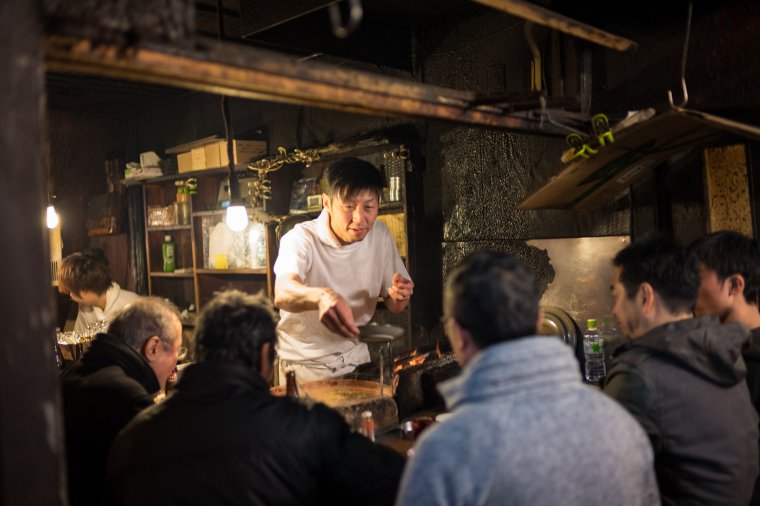 Photo courtesy of tokyoshooter
We are actually pretty satisfied with the image quality of the SL, even if it doesn't sport the best noise performance around. It's still a Leica camera meaning you will get sharp and high-quality images all of the time and also get the privilege to use those delicious Leica lenses.
Conclusion
So, after this rather extensive review, what are our final thoughts on the Leica SL Typ 601 (other than that silly name) ? It's an excellent camera. This is one of those rare occasions where we a Leica camera on our hands and we have no major flaw to point out. Leica was always famous for trying to keep their modern cameras as retro as possible which also annoyed a lot of people when they were leaving out some major features out of their cameras for that reason. Luckily for them, they've finally given us a camera that has a complete feature set and really feels like a proper modern camera no matter how you look at it. It really seems that they've given much thought in designing the SL because it's really a well polished camera. From the moment you hold it in your hand to the moment you take the picture the experience is great.
There are some little quirks when it comes to customizable function buttons, but you get used to those. We could really dedicate a whole article just to the design of the SL, but that would be pretty shallow of us. In addition to all the features you'd ever want, we are also really happy that Leica didn't compromise on the video front. After all the good words we can say about the Leica SL, we wish we could say the same about the price. Oh yeah, it's also a real Leica camera price-wise. This time you aren't getting a niche or a half-baked product for a premium price; you're getting a quality high-end camera for a premium price.
So, if you were on the fence before when deciding if you want to pick up a Leica camera than the SL might persuade you to take a plunge and buy one. Like we said, you are getting something rather special for your money, something that many people will envy you about. If you crave for unique shooting experience as much as you do for high image quality than the SL will certainly be a good choice. If you are just interested in taking good photos and videos like everyone else, than you have certainly dismissed this camera as a potential purchase even before you began reading this review.
The following two tabs change content below.
An amateur photographer, songwriter, musician, computer and technology geek and an occasional comedian, I'm a little bit of everything. I always aim to pursue things I'm passonate about and try to look on the positive side of things whenever I can. My mission is to wrap my articles in that aura of positive energy and keep a healthy balance between being serious about my work and spicing things up with a little fun now and than. After all, life's a game and there's always a different way to play it.