Leica M10 Review: Redefining Cult Flagships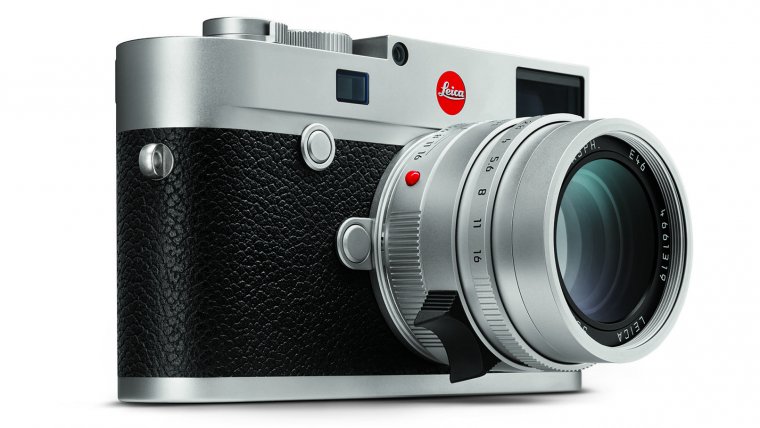 Leica M10 Review: Redefining Cult Flagships
www.sleeklens.com
This time, we got the rare opportunity to review a new flagship camera from one of the most premium camera manufacturers in the world. Yes, we're talking about Leica, specifically their successor to the widely popular M9, the logically named M10. Those that were hoping that Leica will finally bring their flagship camera closer to the reach of a more wider audience will be disappointed; the M10 is as premium as it gets and only a small number of photographers will be able to afford it and enjoy everything it brings to the table. This also means that it still retains that classic Leica feels when being used and you really have to experience it at least once to understand the point of purchasing this kind of a camera.
We are also curious how much of the modern technology the company decided to put in their camera this time since they were always very hesitant when it came to including new features and also the ones that could already be found on much less expensive devices. If we judge it solely by its looks, it doesn't stray away too much from the familiar formula and it largely retains that rangefinder style that made Leica cameras so popular among those looking for a unique shooting experience. The M10 is still a blend of the old and the new, meaning you'll be getting a modern camera that tries as hard as it can to hide almost every bit of modern technology that's inside of it and give you a similar experience to using an old film camera. The question is, how well does it perform that job and also, how does it compare to other modern cameras in terms of features and image quality. But first, let's take a look at its specifications.
The Leica M10 comes equipped with a 24-megapixel full frame sensor, a pretty standard resolution for a full frame sensor these days. This means that it could potentially have a great noise performance due to having larger pixels that a lot of higher resolution sensors on the market, but we have yet to test that possibility.
Pros
Built-in WiFi
Optical Built-in Viewfinder
24.0MP - High Resolution Sensor
Timelapse Recording
Cons
No Image Stabilization
No Articulating Screen
No Full HD Video
No Touch Screen
No Face Detection Focusing
Low Battery Life: 210 shots
Heavy Body
No Environmental Sealing
Click to read the full Review
The sensor's native ISO range of 100 – 6400 sounds rather limited for a modern camera, but it can be expanded to a respectable high ISO of 50,000. The first thing that makes the M10 feel like a retro camera is the lack of autofocus. This will be a serious limitation for a lot of photographers, but regular fans of Leica cameras will love it since focusing manually makes you more engaged when taking a photo and makes you appreciate a well-took photo more than ever before because of your efforts. If it was any other camera, it would be very hard to recommend it solely because of this fact, but Leica's certainly isn't your traditional cameras and we have to look at them from a very different angle. Thankfully, the M10 does have RAW support and a lack of it would be even harder to swallow.

Despite not having autofocus, it still has the ability to shoot at a decent speed of 5 fps, which will be the very useful thing to have for many street photographers who like to use their Leicas for that type of photography. We weren't expecting to see a touchscreen on the M10, so we're not surprised it's missing, but we do like that the company included a 3 inch TFT LCD with a respectably high resolution of 1,036,800 dots and a 100% accurate optical viewfinder with a magnification of 0.73x. There's also a shutter speed range of 8 sec to 1/4000 sec and a maximum flash sync speed of 1/180 sec (when you connect an external flash to the M10 since it doesn't include one by itself). In tradition with its retro style, the M10 only comes with basic body features such as an SD card slot or Wi-Fi and no HDMI port of any kind. You do get the option to connect an external GPS unit or even use an optional Visoflex EVF instead of the integrated optical one.

There are also no headphone or microphone jacks to be found and that's because the M10 doesn't come with any kind of video mode. It's another controversial decision that Leica decided to make, but one that in a way makes sense for this kind of camera. After all, rangefinder cameras of the old were only used for photography and that's where Leica's focus lies for this camera. So, the picture is becoming quite clear now; the Leica M10 is a pricey camera that aims to bring you back to the roots of photography, but with the addition of a few modern features such as digital full frame sensor and everything that goes with it to make the whole experience a little more unique than when you're simply shooting with a film camera. Now, we all know how much Leica likes to brag about the build quality of their cameras, so it's time to put that to the test and take a detailed look at the M10's body.
Body and handling
If there is one thing in which Leica reigns supreme over almost any other camera company in the world, it has to its build quality. From the very first moment you take the M10 in your hands you and look at it from every conceivable angle you'll notice that it's very different from the rest of the cameras on the market. It's 660 grams of pure quality. Everything on it is made of metal, from its bottom, middle and bottom sections to its buttons and dials. It feels extremely sturdy in the hand and you do feel that you're holding a very expensive piece of gear. While it's not official weatherproof, Leica does claim that the camera is put together so tightly that it can withstand the elements to some degree and we believe them. We also like the feel of all the included physical controls. They offer a tactile feel unlike no other and that's certainly one of the benefits of using a Leica. And yes, the satisfying shutter button sound is still present. While it's created to the highest standards, using the Leica M10 will still be a matter of personal choice. There is a strong possibility that some photographers will miss the feel of using a DSLR with its shape that fits in your hand more naturally than the body of the M10 which features a lot of straight lines and only a slight curve to it.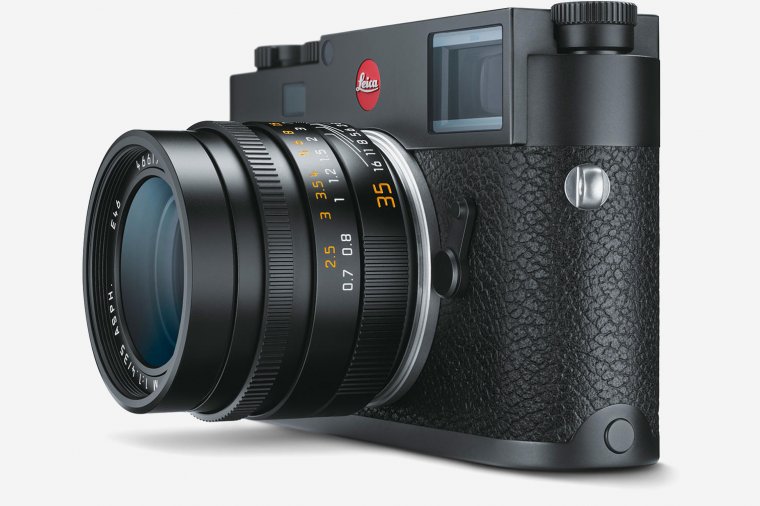 So, without any further introductions, let's examine the M10 in more detail and see what you really get for the premium price you'll be paying for this camera. Starting with the front of the camera we find the Focus and lens release buttons, a frame selector lever and a little brightness sensor. Both sides of the camera are completely clear of buttons and ports aside from the small bottom cover locking point button located on the left side. As is the tradition with almost every camera out there, the battery and the SD card compartment found on the bottom. Looking at the top and from the far-left side we find the ISO dial which can also be set to Auto or switched to M mode to access the extended ISO values, a hot shoe connector, a shutter speed dial which also has an Auto mode on it and lastly, the shutter button with a power switch on it and a tread on top that allows it to be remotely triggered by a cable. This only leaves us with the look at the back of the camera. To the left side of the screen lie the Live View, Play and Menu buttons as well as the LED lamp that shows you in what picture mode you're currently in and when the camera is writing data to the memory card and the brightness sensor for the LCD. To the far right lies the main control dial and right underneath it you will find the direction pad and the center button inside of it.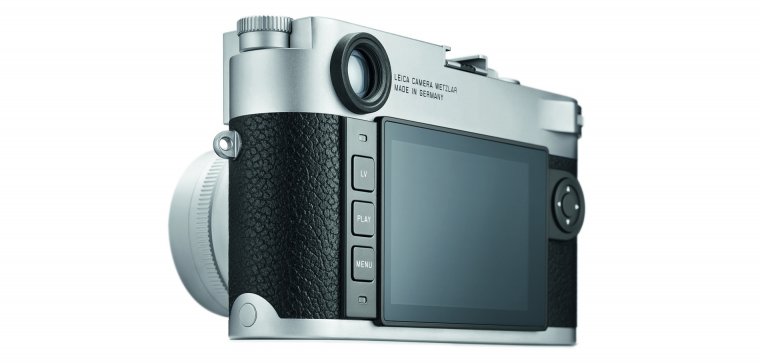 So, there's no denying that Leica covered every important setting and function with the accompanying button or dial (the only one missing is a dedicated control for aperture and the reason for that is that it's adjusted directly on the lens) and that's only the part of the whole experience that the M10 brings with it. The menu system and the interface on the M10 are also extremely simple to use and make it really easy to access all the necessary functions and features you'd need during shooting. The first important feature is the Favorites menu which lets you make a list consisting of 7 different items from a total of 26 available and put all of your important functions at your disposal just with a press of the Menu button. Some examples of the items it can hold are the ISO, Flash Settings, Exposure compensation, White Balance or Photo file format. The Auto ISO functions are also done very well and allow you to adjust both the maximum ISO value that the camera can use and also the maximum exposure time. When choosing the maximum exposure time you can either let the camera set the appropriate shutter speed to reduce the chance of getting blurry photos or choose one from three focal length settings: 1/f, 1/2f or 1/4f. Another interesting feature that we like very much is Clipping, which when enabled shows you which areas in your image are under or overexposed by coloring these areas. When it comes to exposure metering, you get to choose from three different methods: Spot, Center-weighted, and Multi-field. And aside from a few of the usual features there's really not much left to say. You won't get nearly the same amount of customization and functionality you would usually get from a premium flagship camera as the Leica M10 is all about keeping things as simple as possible and allow the user to spend more time shooting or looking around its surrounding than spending a lot of time looking at the screen or going through the menus.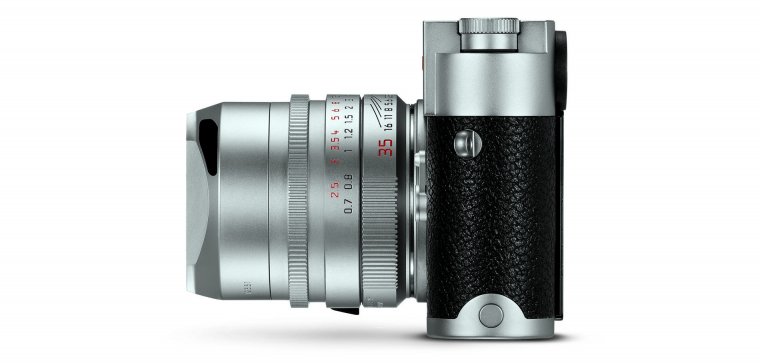 The last part of the business we need to take care of before tackling the performance and the focusing capabilities of the M10 are to take a look at what it offers in terms of Wi-Fi capabilities. The first thing you have to do is to download the Leica's M-App application to allow for communication with your smartphone or a Wi-Fi compatible external storage. Before even starting to look at all the available features, we already have one piece of criticism to throw at Leica; we really don't understand why they couldn't develop an application to allow for the M10 to connect to an Android device. Really strange decision considering how many Android devices are out there. The functions that are available are image transfer and sharing and remote camera control. It's quite easy to establish the communication between the camera and your phone or tablet and you should also have no problem navigating and using the required application. We also like that you're given the ability to change things like the shutter speed, focus or exposure compensation while remotely controlling the M10. We have to admit that we like what the Leica M10 has to offer as a whole as it comes with just the right number of features to give you that unique Leica experience. While this may be Leica's newest offering, it still doesn't change the fact that a lot of photographers that are maybe looking into buying a Leica camera for the first time will miss having a little more customization at their disposal or having a touchscreen for a more easier operation. Even though we would like to have such things on the M10, we do understand why they're missing and that all of the current Leica users don't need them to make them happy when using their unique cameras.
Autofocus and performance
Unfortunately, we are in for a shorter review than usual, because of the fact that the Leica M10 doesn't feature any kind of autofocus system. So, instead, we'll try to cover manual focus capabilities in much detail as we can and try to give you a feel of how is it to use a manual focus only camera in 2017. The first thing you need to decide is if you wish to shoot through the viewfinder on in the live view because different focus assist tools are available in each case. While shooting through the viewfinder you can either choose to focus using the Superimposed image method (double image) or using the Split image method. The first method is best used when shooting portraits, while the second one is best suited for architecture or taking photos of still subjects. In live view, you get a choice of three different assists: magnifying the central part of your frame, making subjects in focus sharper than the rest of the image or by using the focus peaking method which colors the outlines of things that are in focus to give you a way of easily distinguish what's in focus and what isn't.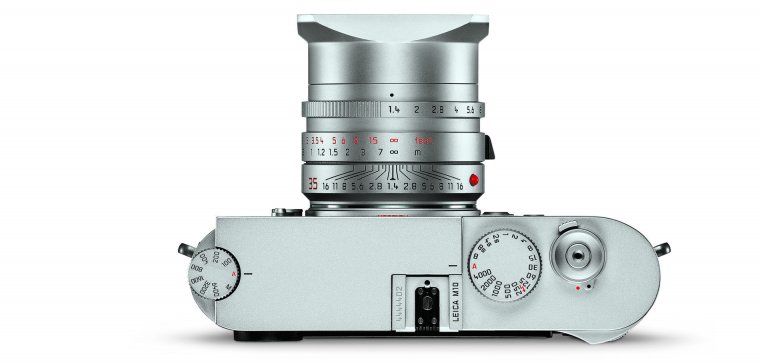 When it comes to general performance, the Leica M10 is a true beast. It didn't have any problems in performing any kind of task we threw at it and it always exhibited a reliable and consistent performance. The M10 also brings a burst rate of 5 fps, which is a noticeable improvement over the 3.5 fps found on the M240. Due to the increased buffer size, you can now shoot more than 30 RAW files or 100 JPEGs before the buffer needs to clear itself. It also doesn't take a very long time for it to clear, only around 15 seconds at average. Lastly, there's the battery life. This has to be one of the worst aspects of the Leica M10. You will only be able to get around 210 shots before it dies on you, which is well below average for a mirrorless camera. Unlike the Lumix DC-GH5 which can take up to 410 shots in one battery charge.We really can't understand why Leica couldn't have put a larger battery in such a relatively large and bulky body. If you're purchasing the M10, be sure to add an additional battery to your shopping list. Other than that, the camera does a really good job when it comes to focusing and the overall performance. You get a lot of features that should make your life easier when focusing and you also get a very usable burst rate with the above average buffer depth. So, despite not having autofocus, the Leica M10 offers a very good shooting experience that really feels like using an old rangefinder camera and that's what this camera is all about.
Image quality
If there's one reason to buy the Leica M10 if not for the unique shooting experience or the build quality than it's because of the photos you can get out of it. If you pair it with one of the high-quality Leica glass, you'll be able to get some stunningly sharp images that are filled with detail. It's true that you can get full frame offerings with much higher resolution than 24 megapixels, but in our opinion, this is still the sweet spot, even for a full frame sensor. What impresses even more than the sharpness has to be the noise performance and the dynamic range. You can easily shoot at an ISO of 6400 and still get decently clean images without losing too much detail due to noise reduction.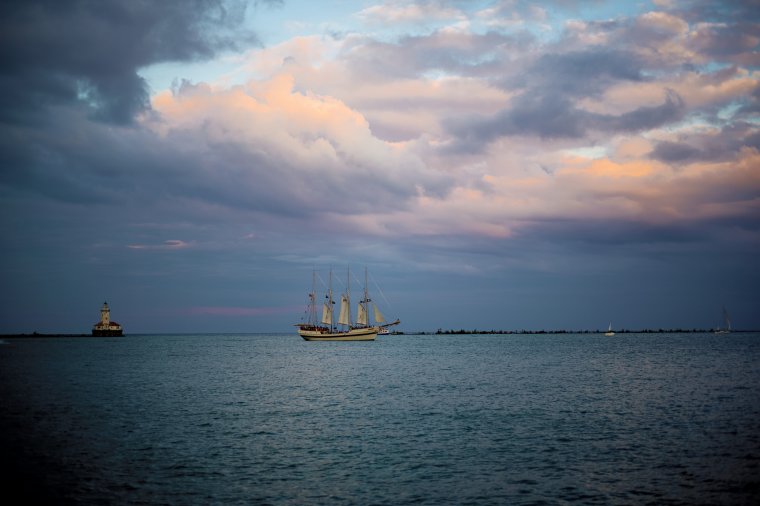 Photo courtesy of David Harris
You can also play around with exposure to even larger extent due to an excellent dynamic range. This means that you can easily underexpose one part of your image to get the correctly exposed highlights and bring that exposure back in post processing with only a minimum loss of detail. The Leica M10 is easily up there with the best in terms of dynamic range and noise performance, which is quite an achievement for any camera manufacturer. Yes, you can still get this similar image quality at a much lower price, but despite that, it's nice to see that you're not just paying a premium price for a Leica name, but you're also getting a very competitive image quality for your hard-earned money.
Conclusion
While it's quite enjoyable to review any camera coming from Leica, it's always easy to come up with the right conclusion. This is largely due to the fact that the M10 costs more than the majority of other cameras on the market, even the most professional ones, but offers an objectively limited feature set when compared to those cameras. But, that's not what the Leica cameras are all about and we've certainly established that through the course of this review.
So, it's hard to judge this camera by the usual standards and thus we will focus on the things you are getting instead of the ones you aren't. You are getting an impressively well-built piece of gear that brings you great image quality and an intuitive user interface together with the feel and the handling of a traditional film rangefinder camera. So, if you are perfectly content with having such a camera and you can afford its premium price, then it will be perfect for you and you'll certainly enjoy the unique experience it has to give.
If, however you want a camera with all the bells and whistles of a modern full frame camera, then you should certainly look somewhere else as you are certainly not the right type of audience for the Leica M10. You really have to be in the right mindset to understand this type of a camera and to appreciate everything it brings to the table for it to be a truly one of a kind product.
The following two tabs change content below.
An amateur photographer, songwriter, musician, computer and technology geek and an occasional comedian, I'm a little bit of everything. I always aim to pursue things I'm passonate about and try to look on the positive side of things whenever I can. My mission is to wrap my articles in that aura of positive energy and keep a healthy balance between being serious about my work and spicing things up with a little fun now and than. After all, life's a game and there's always a different way to play it.