Fujifilm XF10 Review: A New Concept in Compact Cameras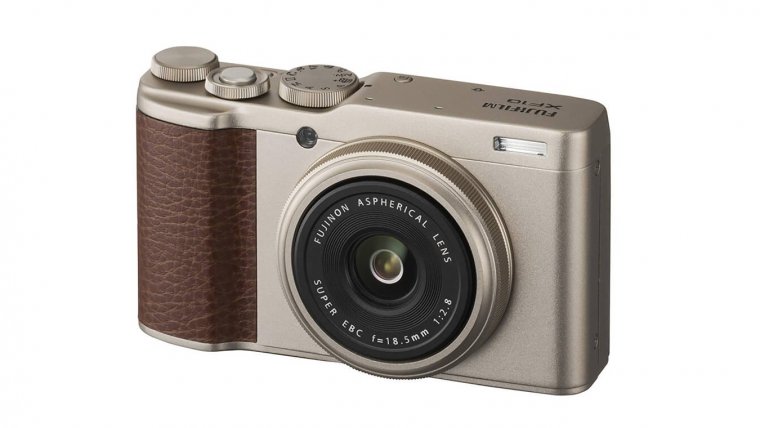 Fujifilm XF10 Review: A New Concept in Compact Cameras
www.sleeklens.com
A concept of a portable camera with a fixed lens is nothing new and those have been coming to the market in many different forms for many decades (be it in analogue or in a digital form) and have always attracted the interest of those photographers wanting only one complete package in a small form that they'll be able to carry with them everywhere and just put it in a bag or a pocket (in case of those very little and inexpensive point and shoots) and forget about it until you need to take another picture. This was always the trend until the smartphones became wildly popular and started including almost the exact same sensors as many of compact, point and shoot and even bridge-type cameras and have even overtaken a lot of them in terms of pure image quality, the reason for that being the more simple optical formulas on lenses found on smartphone cameras, but also because the majority of them had fixed focal length and fixed aperture, making it much easier to optimized the JPEG algorithms to make to most of them. Those dedicated cameras that we've mentioned did have the advantage of variable aperture, the zoom lenses and better hardware controls (they still do), but that wasn't enough of a reason for most people to ditch something they already carry with them in their pockets every day just to get a couple of bonus features.
So, camera manufacturers were forced to think differently and thus they've come up with a concept of a device that retains most of the benefits of any other camera, but also following the design philosophy of a modern smartphone in the case of its lens, now being fixed and much easier to create and to obtain decent image quality without having to make the final product very expensive. Now, that enough time has passed and with new advancements in technology, people have the chance to purchase a sleek, feature-packed, portable camera with a sharp wide-angle lens, a big APS-C sensor sitting behind it (meaning that there's no real comparison in terms of image quality when compared to any smartphone on the market) and a touchscreen, just to make it much easier to operate for those that aren't yet accustomed to using a real camera and want to control it just like any phone or a tablet.
The camera we're talking about is the Fujifilm XF10, which is heavily inspired by the company's more premium X100 line up of products, but of course, bearing less features and also a price point that will be much easier to swallow for those that want a great little camera but aren't interested in making a big investment to obtain it. So, let us see what the XF10 brings to the table in terms of its specifications and if it does enough to justify wearing a popular and reputable brand name such as Fujifilm.
Pros
Built-in WiFi
Bluetooth Connectivity
4K Max Video Resolution
Touch Screen
RAW Shooting
Face Detection Focusing
Light Body
Manual Focusing
Manual Exposure
External Microphone Port
Timelapse Recording
Long Battery Life
Cons
No Image Stabilization
No Articulating Screen
No Environmental Sealing
Click to read the full Review
The first thing we need to discuss the XF10 is its imaging capabilities. Considering its overall size, many people would be surprised that it features a large 24-megapixel sensor inside of it, but it certainly does and is as capable of producing great images as any other camera featuring a similarly sized sensor. It's not one of Fuji's X-Trans sensors, but a traditional one with a Bayer color filter array, meaning that you won't be getting the same color science found on Fuji's more expensive models, but you can still expect to get a great dynamic range and noise performance. Actually, this is what you should be able to expect out of most modern cameras bearing large sensors, since we've reached the point in time where their imaging capabilities are starting to become very good even with devices in the lower price bracket because of their need to compete with smartphones and beat them in terms of photo quality, as well as other things like flexibility, handling and control (but we'll touch on those things under the very next category). One area where smartphones are still taking the cake is in more advanced image processing, automatic HDR, instantaneous image stacking for noise reduction purposes and even AI, but thanks to being more powerful then ever, the dedicated cameras themselves are also coming with better JPEG algorithms as the times go by and will often enable you to get great looking photos even without resorting to shooting in the RAW format. Still, the sensor itself is not the only thing that's responsible for the very satisfactory image quality the XF10 will be able to produce as the included 28mm equivalent f2.8 lens is also a very important factor in the entire equation. It may not feature the most exciting maximum aperture or image stabilized (meaning that you won't be able to get very blurred backgrounds without coming close to your subjects or show in low light conditions without ramping up the ISO values), but it should be quite sharp wide open and even sharper when stopped down (that's the benefit of creating and optimizing a lens for one particular camera since it gives you the chance to make the best out of its optics). It will also be very useful for street photography thanks to the 28mm focal length being very versatile and it can even double as a decent macro lens thanks to its minimum focusing distance of 10 cm (which is actually much better than what you'll be able to find on regular 28mm lenses that aren't created especially with macro photography in mind).The last thing that will have a big impact on your photos is, of course, your exposure and the Fujifilm XF10 will allow you to take full control over every exposure parameter and use ISO values ranging from 200 to 12800 (expandable to 100 at the low and 51200 at the high end), shutter speeds as fast as 1/4000 sec (1/16000 sec if you switch to electronic shutter), make exposure compensation adjustments between -5 and +5 EV and also work with three different metering methods (Multi, Average and Spot). When it comes to focusing speed, the Fujifilm XF10 should provide you with decent and reliable performance in regular use, but it won't be perfect for shooting fast action or sports (although you shouldn't expect a camera at its price point to be capable of doing it anyway). It brings a 91-point Hybrid AF system, meaning that it will be able to adapt to different shooting conditions and decide whether to prioritize speed over accuracy (like during daylight, when phase detect points will be faster, but also accurate enough) or the other way around (the contrast detect points will provide you with more precisely focused photos in low light than the phase detect ones will). The XF10 will also allow you to shoot at a speed of up to 6 fps, which is quite decent for shooting almost anything that moves, unless your subjects requires the camera to retain its shooting speed for a long time (which you certainly won't be able to do with an entry-level device like this one) or its motion is too sudden or too unpredictable. So, in a nutshell, unless you are demanding photographers, you should have no problems at all with XF10's performance.There are many reasons why you would want to pick the Fujifilm XF10 as your new travel companion (like its imaging prowess, low price or the fixed focal length but still flexible lens) but a lot of people will certainly seriously consider it as their next purchase due to all of its features being crammed into a body that you'll be able to easily carry with you everywhere and not feel burdened by its size and weight at any point in time. Having so much technology in a body that weighs just under 280 grams is a serious boon to have if you value portability very much. You may not be getting perfect build quality or a camera that will be able to withstand the toughest shooting conditions, but you will be able to enjoy having things like a sharp 3-inch 1,040,000-dot TFT LCD touchscreen, a built-in flash unit, a microphone port (it will allow you to connect an external microphone that will allow you to record high-quality audio during video recording), USB 2.0 and micro-HDMI ports, Wi-Fi 802.11b/g/n and Bluetooth 4.1 LE connectivity (meaning that you'll be able to connect the XF10 to a number of different devices and also save some power in the process) as well as an orientation sensor and a single SD card slot compatible with fast UHS-I memory cards. On top of all of that, the Fujifilm XF10 is also capable of recording 4K videos at 15 fps and 1080p (full HD) videos at up to 60 fps., both with stereo sound. Now, there are some caveats to consider when it comes to video recording and those will probably drive away the more serious shooters from buying the XF10 as your main video camera, but as you will soon discover, it will be perfectly fine for those primarily interested in taking stills and capturing videos only for their own private use, rather than doing it professionally. Which shouldn't come as a big surprise, considering the low price point the XF10 is currently being sold at.
Body and handling
From the very moment you get to hold the Fujifilm XF10 in your hands, you'll notice that it's a one of a kind camera. Sure, the concept of a small and portable camera with a big sensor inside of it may not be anything new anymore, but there is always some room left to create something that can hardly be rivaled by anything else on the market like Sony's A7R and Fujifilm have certainly done exactly that with this one. The XF10 offers a fine blend of iconic design, good build quality, impressive portability and simplicity to attract the attention of any photographer in need of a camera that's easy to use, fits in their pocket, takes great pictures and won't burn a hole in their wallet. Yes, you'll have to accept the fact that you won't be bringing your new camera to shoot in the rain due to the lack of weather sealing and you won't be able to change lenses as with most mirrorless cameras out there, but taking into account that you'll be able to take high-quality photos anywhere you go and without any hassle, we believe that the aforementioned caveats aren't enough to stop the XF10 from being a very successful product.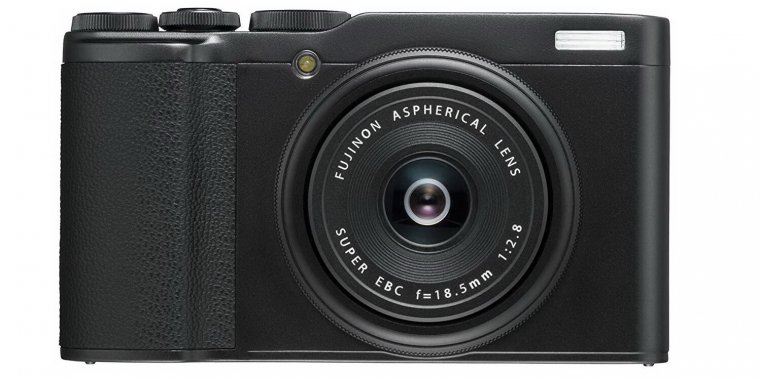 We are dealing with a camera whose primary audience is people who are curious enough about photography to purchase a dedicated device for that particular job but want something that will be easy to put in a pocket or a bag and mimics the shooting experience they were previously enjoying with their smartphones. It also won't disappoint you with its durability since its made mostly out of metal and it will also look nice among all the other modern gadgets you happen to own thanks to its stylish design (this holds true for both the all-black and the silver/brown variants, so you can look as stealthy as you want while dealing with street or portrait photography or concentrate more on looking good while fulfilling all of your creative needs). Only the most advanced photographers out there won't like the oversimplified control scheme, the inability to attach an external flash unit or the lack of a viewfinder, but even they will be able to find something they like an out the XF10 thanks to the inclusion of the dual control dials, many different ports and also a highly customizable interface (of which we will talk about later and cover it in as much detail as possible). In a nutshell, most of you will be attracted to this camera and love everything it has to offer because of its beautiful but unobtrusive design, imaging capabilities and the price point and won't mind the lack of some functionalities appreciated by more dedicated photographers.
Now, as is the tradition with all of our camera reviews, it is the time to take a closer look at the hardware aspects of a camera that's presented to us and see what you'll precisely get if you decide that the XF10 is the right choice for you. The front of the camera is pretty bare and features only the AF-assist illuminator/Self-timer lamp, the built-in flash unit, the fixed lens and its control ring (it can be customized to perform a number of different operations). The only thing that we would like to see here is a regular filter thread on the lens itself, since you'll be forced to resort to third-party attachments to mount one on the XF10 and that's certainly a less elegant solution (the same holds true for the included lens cap, which is also specially made for the XF10 and won't fit any other lens or camera). The left side of the device is entirely void of any features while the right side is where you'll find a trio of useful ports; a microphone jack and also the micro-USB and the micro-HDMI ports. The battery compartment (reserved for the NP-95 battery pack) and the UHS-I compatible SD card slot are merged into one and can be found at the bottom of the camera body together with the standard tripod screw mount. On the top of the XF10 you'll be able to locate the included stereo microphones, a customizable Fn1 function button, the shutter and the On/Off buttons, as well as the front command dial (it's coupled to the power button and is used to perform the program shift function, choose the shutter speed or adjust the aperture), the main mode dial (besides the way to access the regular M, A, S and P modes it can also be used to access the Advanced SR Auto, Panorama, Scene Position and the Advanced Filter modes) and the rear command dial (it can be used to adjust the exposure compensation or to change the shutter speed).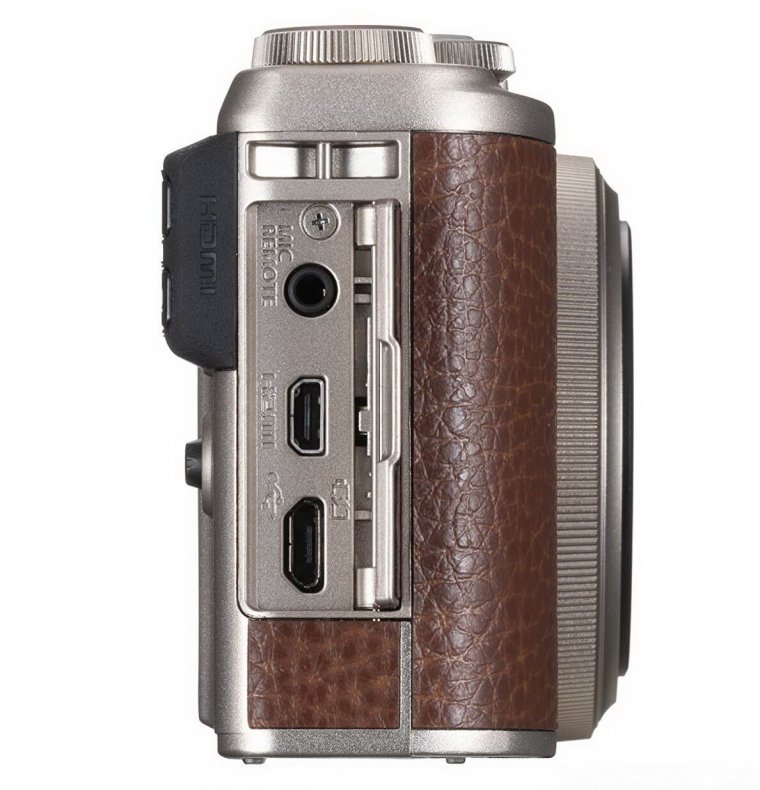 Lastly, there's the back of the camera. This is the part where the XF10 stands out the most from its competitors and follows a rather minimalistic and simplistic design language, with its touchscreen being the centerpiece of all the functions featured here and a giving its users the ability to concentrate entirely on their subjects while shooting and not having to worry with a bunch of different buttons and control inputs. You'll either choose to operate the XF10 and its interface by touch or using the included AF joystick and only occasionally you'll need to access the rest of the controls on the back and these are the Drive/Delete, Playback, Quick menu, Fn2, Menu/Ok and the Display/Back buttons).
It is quite clear that Fuji's vision with this camera was to relieve you of as many distractions as possible and allow you to clearly see what you're exactly shooting and make sure that you'll be able to take a quick photo without having to worry about your settings and advanced options too much. Of course, as you evolve with your skills you'll be fully exploring the more serious side and involved side of photography since the Fujifilm XF10 also offers a full set of manual functions for you to play with when you become comfortable with your new camera. The user interface in general is not the cleanest we've seen on the something like Nikon's or Canon's devices, but its still pretty easy to manage and unless you are constantly diving inside of the menus in search of more advanced options and features you should have no problems using it successfully on a daily basis and quickly changing your most important settings and making all the necessary adjustments. The Q (or the Quick Menu) is the most important aspect of the entire interface and manages to hold up to 16 separate user-selectable options in a very tidy way that will allow you to access all the items inside of it with ease no matter if you're using the touchscreen or the included joystick. By default, it will help you choose your Shooting Mode, change the ISO, switch between different AF modes, pick one of the included Film Simulation effects and so on, but you'll also be able to populate it with other things like Shutter Type, Microphone Level Adjustment, MF Assist, Photometry and more. The next thing you'd certainly want to customize the first time you pick up the Fujifilm XF10 is the included Fn1 and Fn2 buttons, as well as four swipe gestures conveniently named the T-Fn controls (they will allow you to flick your finger in for different directions when touching the screen and they will act as any other buttons on the camera). The majority of available functions are shared between the physical and virtual buttons with only exceptions being the AE-Lock, AF-Lock, AE/AF Lock and the Instant AF options, which are strictly reserved for the Fn1 and the Fn2 buttons. The list of shared items between the two consists out of 32 different options and these range from more simple ones like the Self-Timer, Image Quality, Dynamic Range and Focus Mode, to more specific ones such as the Flash Compensation, AE BKT Setting, Auto Image Tagging and the Control Ring Setting (that is the ring positioned around the lens can also be used to access a number of different functions like manual focusing, choosing the amount of zoom provided by the Digital teleconverter, switching between different Scenes, Filters and Film Simulation modes and so on).
Before we finish this segment of our review we need to establish how well a particular camera handles any kind of communication with a device such as a smartphone, tablet, computer, printer or something entirely different. Despite its relatively low price, the Fujifilm XF10 is still a modern camera equipped with all kinds of different technologies and we weren't surprised even a bit after we've found out that it's also well-equipped in regard to its wireless capabilities. Considering the fact that it includes both your usual Wi-Fi hardware (which is the best option for any heavier tasks that require fast data speeds) and also the Bluetooth 4.1 LE technology (it will be able to handle less demanding tasks and consume less power in the process than the Wi-Fi usually would), the XF10 right from the start includes everything necessary for it to become an affordable multimedia powerhouse. To connect the XF10 to your smartphone or a tablet, you'll be required to install the Fujifilm Camera Remote application and complete the necessary configuration process (which is explained quite nicely and you should get the hang of it even if you're less tech-savvy than the rest) and after you've done so you'll gain access to all the included features that will allow you to control the camera and take photos remotely, transfer them from the camera to your smartphone's memory, upload location data gathered by your smart device, release the camera shutter for more stable shots or while taking a group shot you also want to be a part of and lastly, you will also be able to update the camera's firmware without having to download it from the manufacturer's website first. The XF10 is also capable of uploading its photos directly to your computer over Wi-Fi with the help of Fujifilm PC AutoSave program and can also be paired with an Instax SHARE printer for some quick and straightforward printing (it is also good to know that you'll have many tools to play with in terms of manipulating the look of your pictures inside the camera before printing them as a finished product).
In the end, we wouldn't say that the Fujifilm XF10 is a camera that brings a lot of new things to the market, nor is it the one that will attract the attention of more serious photographers, but it does manage to include all the necessities you would expect to find in any modern device (like the touchscreen, lots of customization options, an impressively small body, good build quality and more) without carrying a price tag that will turn away those who are simply looking for a camera that will outshine their smartphones in terms of pure image quality but will also fit almost everywhere and not be cumbersome to carry around.
Autofocus and performance
If there's one thing that successfully manages to separate the Fujifilm XF10 from the more expensive cameras and could persuade you to invest in one of those products, it has to be the performance. While the XF10 manages to stay competitive in terms of image and build quality, usability, handling, expansion options and wireless communications, it is noticeably less capable in terms of focusing speed and overall responsiveness if you decide to compare it with a mid-range or high-end camera or even a lot of flagship smartphones. It is expected of Fujifilm to cut some corners for the camera the likes of XF10 to come to fruition at its current price point and they've decided that the performance will be the thing that will receive the most cuts.
Now, we're not saying that you'll be dealing with a slow and unresponsive camera or that it will stop you from taking great photos in most conditions, but you'll certainly notice that it could perform somewhat faster considering how fast most of the modern electronic devices have become in recent years despite their class and the prices they're being sold at. The XF10 comes equipped with a 91-point hybrid AF system and a lens with a minimum focus distance of only 10 cm. This does mean that you'll have a lot of flexibility when it comes to focusing on different types of subjects, but don't expect you'll be shooting any kind of sports or action with this camera. Not that you would want to with a focal length of 28mm, but the AF system itself simply isn't sophisticated enough to keep up with anything moving in a fast or unpredictable manner and thus your primary targets with in case of the XF10 should be the ones that can remain still while the focusing system does its thing. This also means that shooting in low light will also require some patience on your behalf since you will have to deal with some focus hunting and reduced accuracy despite the usually highly adaptable nature of hybrid AF systems. We would advise you to stick with manual focus in the light levels are too low, which certainly isn't as demanding of a task as you wouldn't initially think if you're used to focusing manually with your smartphone or your previous cameras considering that the XF10 has all the right tools to help you in those situations (we'll talk more about those right after we cover all the AF modes).
Despite the average performance of the focusing system itself and an entry-level nature of the XF10, surprisingly enough there's a lot of ways available to control its behavior and allow you to make it even more reliable if you know how to assess the situation you find yourself in and choose the right setting accordingly to its demands. First, there are your main modes like the Single AF (best to be used for static subjects and general photography), Continuous AF (this mode will give the camera more room to adjust its focus if there's any kind of moving subjects in front of its lens) and of course, the obligatory Manual Focus. There's also the familiar Pre-AF feature usually found on Fuji's mirrorless cameras that will enable the Continuous AF option for both the AF-S and the AF-C modes without requiring that you press the shutter button halfway (in a way, it's the closest you'll get to shoot with a smartphone since they also exhibit the same behavior by default).
The Fujifilm XF10 will also allow you to further expand the usefulness of both the Single and Continuous AF modes by allowing you to play around with the available focus points. Thus, the Single AF mode offers the Single Point (most precise method of focusing since it only uses one focus point of your choice), Zone (this function will allow you to choose an array of focus points coupled together that will be an ideal solution for moving subjects), Wide (in this mode the camera will automatically decide on which subject to focus on and use any of the available 91 focus points) and All (this is a simple option that will allow you to switch between all the available modes by rotating the rear command dial) options, while the Continuous AF includes the Single point (uses a single user-selectable focus point to focus on any moving subjects, ideally those that move in closer to or further away from you), Zone (this mode will allow you to more easily capture any kind of predictably moving subjects), Tracking (the most powerful option of all the available ones and one that is recommended to be used for any kind of subjects that are moving too fast or in a less predictable manner) and lastly, the All option that does the same thing as with the Single AF method, allowing you to cycle between the Single Point, Zone and Tracking modes on the fly.
We've also mentioned that the XF10 offers a lot in terms of manual focus assist tools and that is certainly one of its biggest pros when you look at its feature set as a whole. The inclusion of things like Focus Peaking, the Manual Focus Indicator and Focus Zoom will allow you to easily take sharp photos in almost all lighting conditions, the focus ring located on the lens itself is precise enough and feels nice to use and the Instant AF feature is a really useful one considering the fact that it will give you the option to focus manually first and then engage the AF with the press of a button to make sure that you're focused correctly.
While the XF10 isn't a product we would recommend to those whose workflow or interests are heavily depended on the speed of their cameras, it does offer some options that will help you capture any kind of motion with more success than by taking one shot at a time. There are two available shooting speeds, one reaching a maximum of 6 and other sitting at 3 fps. Both of them will allow you to capture around 13 images at full speed before the camera slows down and the buffer starts to fill up. Do keep in mind that those numbers can only be achieved with the use of a fast UHS-I SD card and that you'll need to invest in one to reach the full potential of the XF10. As an added bonus, you'll also be able to take 8-megapixel images from the recorded 4K video, which is being captured at a framerate of 15 fps, giving you essentially a faster burst rate but with a noticeable hit to image quality. So, it's up to you to choose if you'll prioritize picture quality or performance, but it's good to see that there's an option to pick between the two.
Lastly, there's the battery life and the Fujifilm XF10 certainly doesn't disappoint in this category. It comes with a battery pack that's small in size (which means that you'll be able to easily throw couple extra batteries in a pocket or a bag) but does provide the camera with a respectable endurance of around 330 shots per charge. The ability to charge the battery inside the camera via the USB port is also added to the list of features and it will prove to be a very helpful one for those that record a lot of videos or often find themselves in locations where it's not easy to find a power source to recharge your camera's battery.
Video features and quality
With the XF10 primarily being designed as a pocketable high performing stills camera, it shouldn't be a surprise to anyone that it's as proficient at recording videos as it is with capturing photos. While far from being an unusable camera for even some serious video work it is still quite clear that video recording is its secondary function mainly reserved for those that occasionally undertake a video project or two while mainly catering to their photography needs. The first thing that has led us to that conclusion is the inclusion of 4K recording but with a very low framerate of 15 fps.
It's not the first time we're dealing with a camera that promises to bring the 4K recording to the table but at the same time limits its usefulness with a slow recording speed, but it's quite strange to see one being released in 2018. This immediately shows that Fujifilm didn't feel the need to concentrate on giving the XF10 the video production capabilities of the more expensive cameras in Fuji's own line-up and have decided that the fans of the brand interested mostly in recording movies should look at the devices positioned in a higher tier than the low-end. Still, the XF10 does bring useful features such as 1080p 60 fps recording, a microphone jack (albeit of the 2.5 mm variety and without the ability to mount an external microphone on top of the camera due to the lack of a hotshoe port), continuous AF and Focus Peaking, digital image stabilization that doesn't degrade the overall picture quality, manual control of exposure, high speed 720p recording that will allow you to play around with slow-motion effects and a couple of other smaller features.
The lack of more serious features like the headphone jack, fully articulating screen, zebra patterns, optical image stabilization and more only confirms our thoughts of the Fujifilm XF10 being at its best while used as a casual video recording tool, rather than something that can be filed under serious work and requires the help of more professional-oriented tools.
Image quality
Moving away from the things at which the XF10 doesn't excel at as well as the more expensive cameras on the market bring us to the very thing it is capable of doing as good as many of those products and that is capturing great looking photos in all possible conditions. The trademark with many Fuji's cameras of late has been the uncompromising image quality and the XF10 is no different in this regard. Its 28mm equivalent f2.8 lens is respectably sharp even wide open and is a great pairing for its big 24-megapixel APS-C sensor.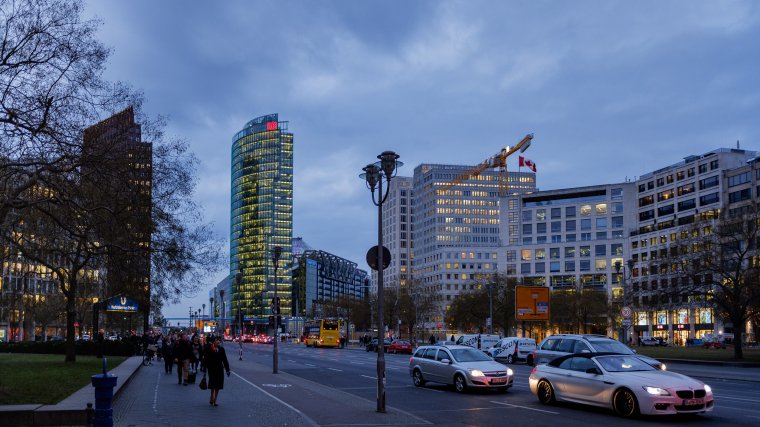 Photo courtesy of Peter Krumme
While there's no optical image stabilization on board to help with low light photos, the photos still retain plenty of detail even at higher ISO values, meaning that going as high as the ISO of 6400 (which is already a lot for an APS-C sensor) will still leave you with very usable pictures in the end and thus the lack of any kind of stabilization isn't such a big problem with the XF10. Shooting in RAW will not only allow you to take control over noise reduction and sharpness, but it will also allow you to reap the full benefits of the very good dynamic range offered by the sensor inside this camera and get images with nicely balanced exposure and an equal amount of detail in both the highlight and shadow areas. We also like the fact that Fujifilm has done a lot to optimize the JPEG algorithms and that most of you won't have to resort to shooting in RAW to get pleasant looking photos most of the time, especially due to Fuji's excellent color science.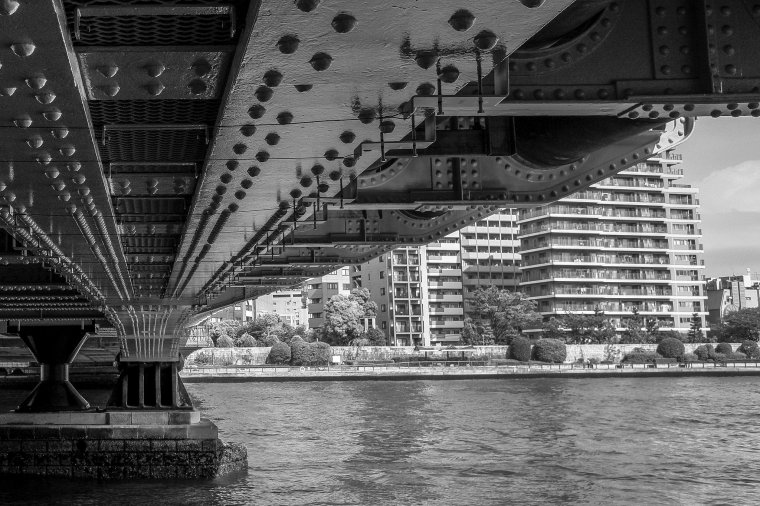 If, however, you're not satisfied with the default output you'll always be able to resort to using many different effect and filters that the XF10 has to offer like the Toy Camera, HDR Art, Miniature and Pop Color or even Fuji's trademark Film Simulation modes like the Velvia, Astia, Classic Chrome, Monochrome and more or play around with different Bracketing options that involve AE, ISO, Film Simulation, White Balance and Dynamic Range.
Conclusion
Despite its low price point, the Fujifilm XF10 isn't a camera that we could recommend to everybody on the lookout for a capable budget offering and we consider it to be a somewhat special product in its own right. If all you care about is getting as much functionality as possible for your money then the XF10 certainly won't be a camera that will satisfy all of your needs, especially if you're seriously interested in video recording.
We are dealing with a device targeted mostly at those people who value portability and image quality over anything else but still don't consider themselves to be photography enthusiasts that are willing to invest a sizable sum to acquire a new camera. The XF10 is a simplistic product capable of capturing excellent photos without too much or any input required from the user to achieve satisfactory image quality, but also one that will offer you enough functions to play around with once you feel more secure about your skills as a photographer and are prepared to take the next step in understanding how things work with dedicated cameras.
It can be a companion to your smartphone's camera or even a replacement if you don't care too much about having more than one lens or 4K recording isn't your top priority. It's small, it's stylish and despite some of its shortcomings still, a very capable camera that's priced according to its capabilities and as such comes easily recommended to anyone interested in a powerful and affordable device that they'll be able to have on them at all times.
The following two tabs change content below.
An amateur photographer, songwriter, musician, computer and technology geek and an occasional comedian, I'm a little bit of everything. I always aim to pursue things I'm passonate about and try to look on the positive side of things whenever I can. My mission is to wrap my articles in that aura of positive energy and keep a healthy balance between being serious about my work and spicing things up with a little fun now and than. After all, life's a game and there's always a different way to play it.