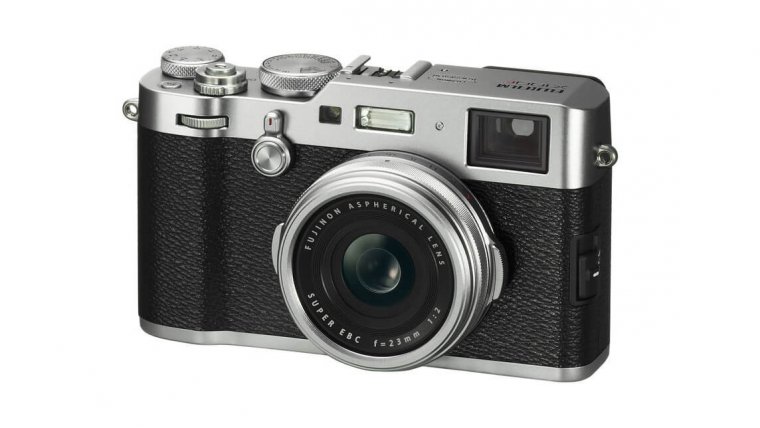 Fujifilm X100F Review
www.sleeklens.com
It's doesn't happen very often that we encounter unique cameras that try to do something different from the rest and follow their own design philosophy, as it's often not very profitable for manufacturers to experiment a lot with their products and thus to play it safe is usually the more profitable option and one of the main reasons why most of the cameras on the market are easily comparable to one another (even if they are made by entirely different companies). For most users out there, this won't be an issue at all, since all they seek is a camera that just works and doesn't take any unnecessary risks from trying too hard to be different from the rest, but there will always be some people looking for something more and for a device that will bring them some new experience.
Today, we have a camera that falls into the category of unique products for more than one reason, and that's the Fujifilm X100F. It's actually a hybrid of many different types of cameras; it's a compact camera because of its small size and the fixed lens, a mirrorless camera as Sony a5100 because of its design and the control scheme and lastly, a throwback to the older rangefinder cameras with its unique viewfinder and effective Film Simulation modes that are doing a very good job of imitating the look you would usually be able to achieve using a film camera. It could actually be compared with what Leica is trying to achieve with their cameras, but of course, without costing a premium that most people won't be able to justify spending for a camera. That's not to say that the X100F is very affordable, but considering that it offers a large number of useful functions and features that a lot of photographers will appreciate having in a small and portable body that they can carry around with them any day or night, it's pricing beings to make a lot of sense.
While it does offer impressive things like the 24-megapixel X-Trans sensor, an excellent viewfinder, great build quality and a seriously good controls layout, a flexible lens, advanced AF system, decent burst rate and a lot more, it's still a camera that's mostly focused on enthusiasts that are interested in taking stills rather than recording videos. While it does have a few tricks up its sleeve to offer decent video producing experience, it certainly wouldn't be our first choice for a camera to do that particular job. That being said, if you need a compact camera that will allow you to take great photos at all times and will also enable you to record a video clip or two on the side, then the Fujifilm X100F should certainly be of interest to you.
If you're still undecided about choosing this camera as your new tool and you need a lot more information about it to be able to form your final decision, than read on as we'll about to explore the X100F in as much detail as possible and try to discover both its good and the bad side.
What lies at the heart of every digital camera is its image sensor, so following our tradition we'll start with the rundown of X100F's specifications by examining each of its aspects that will have a direct impact on the image quality its ability to produce. Since it has the same 24-megapixel ASP-C X-Trans sensor that can also be found in other popular Fujifilm cameras such as the X-Pro2 and the X-T2, it also has enough power to its side to provide you with excellent images, even when it comes to challenging conditions where good dynamic range and noise performance are a necessity. It will also bring you that familiar Fuji look when it comes to colors and contrast, so you are certainly getting the full experience here.
Pros
Built-in WiFi
External Flash Shoe
FullHD Max Video Resolution
Electronic and Optical Built-in Viewfinder
RAW Shooting
Face Detection Focusing
Long Battery Life
Manual Focusing
Manual Exposure
External Microphone Port
Timelapse Recording
AE Bracketing
Built-in ND Filter
Remote control with a smartphone
Cons
No Image Stabilization
No Articulating Screen
No Touch Screen
Heavy Body
No Environmental Sealing
Click to read the full Review
Now, since this is a device that falls into the category of compact cameras, it's also required to have a fixed lens sitting on top of its sensor, and the X100F certainly brings an interesting one into the mix. It's a 23mm lens that covers a field of view that is an equivalent of a 35mm lens on a full frame sensor, and thus it's a nice and flexible focal length that can be useful for many types of photography. If you want a little more reach, you'll always be able to make use of the included Digital Tele-Converter feature that will allow you to bump up the focal length to 50mm or 70mm, but naturally, at the cost of some loss in sharpness. On top that, it also has a bright maximum aperture of f2 and a minimum focusing distance of 10 cm (both very useful trait for any lens). The only thing left to see is how sharp is the said lens, but considering Fuji's expertise in building decent quality lenses we believe that it will be able to provide respectable image quality.

Since the Fujifilm X100F doesn't feature optical image stabilization, having that maximum aperture of f2, great noise performance and the ISO range that goes from 200 to 12800 (expandable to 100 and 51200) will surely help you to achieve respectably good results in low light conditions and we believe that most people won't be bothered by the lack of said stabilization. It also has another trick up its sleeve, and that's the built-in ND filter, which will certainly help you get better photos in overly bright conditions or to get slower shutter speeds in those cases where stopping down the aperture isn't enough to cut the amount of available light.

The X100F also shouldn't disappoint anyone when it comes to its performance. It brings a capable X-Processor Pro unit that will make sure that the camera is kept as snappy as possible at all times and that it won't leave you hanging even in most critical situations. It also enables the X100F to shoot at a very respectably fast framerate of 8 fps, but do keep in mind that you'll need to equip it with a very fast SD card to make it perform as advertised. Lastly and more importantly, there's a new 325-point hybrid AF system on board, which is certainly a nice improvement over the 49-point AF system found in its predecessor, the X100T.

While you should expect performance improvements in all the important areas, the most difference you'll be able to feel when compared to the older model is when it comes to AF-C (continuous AF) and also shooting in darker conditions, which have both proven to be very taxing on the X100T. Since we are talking about the camera that presents itself as a very interesting choice for dedicated street photographers, these kinds of improvements are certainly very welcome indeed. The very useful combination of a mechanical and an electronic shutter is still retained here, and thus you'll be able to shoot at shutter speeds ranging from 30 sec to 1/4000 sec when using the traditional mechanical shutter and bump you shooting speed to an impressive 1/32000 sec when the electronic shutter is enabled. Still, when it comes to focusing, the X100F also excels at focusing manually, which has been a very important trait of the entire X100 series of cameras.

We won't go into too much detail about all of the available options just yet, but we will only tell you that you can expect to get great focusing experience no matter if you're shooting in live view or through the viewfinder. Now, while the X100F may not be a camera that should be the first choice for any serious videographer, it does have a few positive aspects to its side that will help less enthusiast users create some decent looking footage. It can record at 1080p resolution at 60 fps, capture audio either with its built-in stereo microphone or via an external one that you can connect to its microphone jack and focus decently well thanks to its Hybrid AF that consists out of both the phase and contrast detect focus points and the addition of focus peaking. So, if you are one of those users that won't miss having support for 4K recording, a headphone jack, log profiles and some of any of the other advanced features, then you should certainly be able to make use of the X100F as a casual video creation tool. (just make sure that you put it on a tripod or a gimble to stabilize the footage since there is no optical image stabilization on board, and despite the wide-angle nature of its lens the shakiness caused by handheld shooting will still be noticeable).

Now, let's finish this part of the review by saying a few words about the X100F's body and some of its notable features. As you'd expect from a premium compact camera, it brings a nicely built body that's made out of magnesium alloy and is heavily inspired by the rangefinder look that was present on a lot of older film cameras back in the 60s and 70s. It also tries to rely on physical controls as much as possible and letting its users spend more time shooting and changing their setting quickly rather than having to look at the back of the screen very often (as is the case with many cameras these days). For that reason alone, Fuji has decided not to equip the X100F with a touchscreen unit and instead use a nice fixed TFT LCD screen with a resolution of 1,040,000 dots. So, it may not be as flexible as some cameras when it comes to using the touch input for changing your AF point (although it does come with a really cool joystick on its back that fulfils that purpose) or shooting at more awkward angles because of the lack of an articulated screen and instead it offers more of a pure shooting experience that is more focused on viewfinder use and that's where one of its biggest strengths lies.

It features a hybrid viewfinder unit that features both the optical and the electronic viewfinders that can work by themselves or combined to offer a lot of interesting features that will allow you to overlay a lot of different settings and also use many of the available focusing methods that you won't find on any other types of cameras. But, more than in the section of this review that we dedicate especially to examining focusing capabilities and performance. On top of that useful viewfinder, the Fujifilm X100F also brings other useful features such as the built-in flash unit with a range of 4.6 meters, a micro-HDMI port, remote control support via Wi-Fi or cable release, Wi-Fi 802.11b/g/n compatible modem and lastly, an orientation sensor. The only thing that's missing on the list related to its hardware features is the environmental sealing, which is something that would enforce the premium feel that the X100F manages to provide with its presentation and build quality in general.

We hope that Fuji decides to include it on the next iteration of their X100 cameras, but still, the X100F presents itself as one very capable and well rounded compact camera, which will especially be liked by photographers looking for a different shooting experience in a very portable package.
Body and handling
Just like you would expect from a premium compact camera, the build quality of the Fujifilm X100F is outstanding and doesn't leave a lot of room for criticism. The only feature missing here is any weather resistance, and it's a real shame to see it missing on an otherwise very impressive well-built camera. We do wish that camera manufacturers (especially when it comes to compacts) start to take environmental resistance more seriously, since even more and more smartphones have started to come with such functionality, and it would be really cool if you could take a portable camera like the X100F for some light underwater shooting without having to use some special case or a waterproof bag. Oh, well, if you aren't planning to shoot under a pouring rain or in some conditions where dust or extreme temperatures could become a problem, you probably won't even notice that there's no weather protection on board and you'll be happy with how the X100F feels in hand. It really looks and feels like a lighter version of some of the retro rangefinder cameras. Weighing only 469 grams together with its battery makes it very easy to put it in your bag or a larger pocket and never feel burdened by it.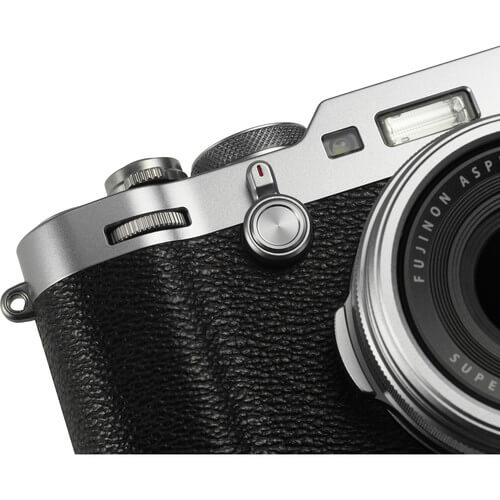 We also like that its controls are well made and that they manage to offer excellent feedback and tactile feel when being used (this is also thanks to the textured pattern that can be found on most of them). There's also plenty of those controls available, just like you'd expect from a camera that lacks a touchscreen and is trying to offer a more traditional shooting experience by having a dedicated button or dial for all of its important functions. All of those are positioned well, and we've never felt like any of them were hard to reach or that we've accidentally changed some setting on the camera because of some awkward positioning of a button or a dial. So, if you're an experienced photographer that wants to relive its past of using an older camera, but with all of the modern features included or you're simply looking for something that is fun to use but also has excellent build quality, the Fujifilm X100F should certainly fit your needs.
Now, after we've given so much praise to the camera body, let us see what you'll exactly find on its exterior. Right from its front, the X100F is starting to show some of its unique characteristics when compared to other compact cameras. There's a lot going on here; you'll find the front command dial, Control ring options button (Fn2)/viewfinder selector, the built-in flash unit, AF-assist illuminator/self-timer lamp, the viewfinder window and lastly, the lens itself which also has an aperture and a control ring on its barrel. The left side of the camera brings the focus mode selector switch, while the right side holds all of the available ports (micro-HDMI, micro-USB, and the external microphone). The mono speaker, tripod mount, and the battery/SD card compartment are located on the bottom. Looking at the Fujifilm X100F from the top will reveal the hot shoe connector, a pair of stereo microphones, the shutter speed/ISO dial (just rotating the dial will allow you to adjust your shutter speed, while pulling it up and rotating it afterwards will engage the second dial and allow you to change your ISO), the shutter button with a cable release thread on its top and the on/off switch beneath it, the Metering/Fn1 function button and also the exposure compensation dial. Now, let's finish this little tour with by having a look at the back of the X100F. Besides the expected things like the screen and the viewfinder you'll find the eye sensor, the View mode and the AEL/AFL buttons, the rear command dial, the Q (quick menu button), the focus lever, the Playback, Delete and Disp/Back buttons as well as the four-way navigation controller and the Menu/Ok button in its center.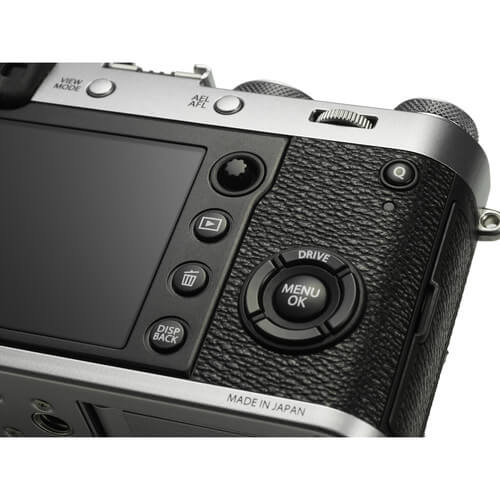 An impressive list of physical controls for a compact camera, don't you think? Fuji has really done a fantastic job in equipping the X100F with as many buttons, switches and dial as possible, but without hurting its usability in any way. Still, one thing that rounds up the entire package is Fuji's well-designed software, which perfectly balances ease of use with the amount of customization that power users will surely appreciate. Fujifilm is no stranger to giving their cameras an extensive feature set when it comes to setting up their behavior, and the story is no different with the X100F. First, there are the twin command dials. The front command dial can be set up to adjust the exposure compensation, ISO or the size of your focus frame, while the rear dial can be used to adjust the aperture or the shutter speed, change your settings inside the quick menu, zoom in on the selected focus area and also to choose the size of the focus frame. The control ring on the barrel of the lens can also be programmed to adjust focus or white balance, to switch between different Film Simulation modes or to turn on the Digital Tele-Converter. Then there are all the buttons that can also be customized: the Fn1, Fn2 and the AEL/AFL buttons, any directional button on the four-way navigation controller and also the press of the rear dial. They can hold many different functions, like Image Size, Dynamic Range, Focus Area, Self-timer, ND Filter and so on. The last useful feature that we would like to mention is the Quick menu, which can be accessed via the Q button. Pressing the said button will open up a menu that can hold additional functions that can be handpicked by the user and thus you'll be given a choice to either assign all of your important functions to some of the available customizable buttons or put most of them on one separate menu that can also be easily accessed at any time. Don't you love it when a camera manufacturer gives you as many options as possible?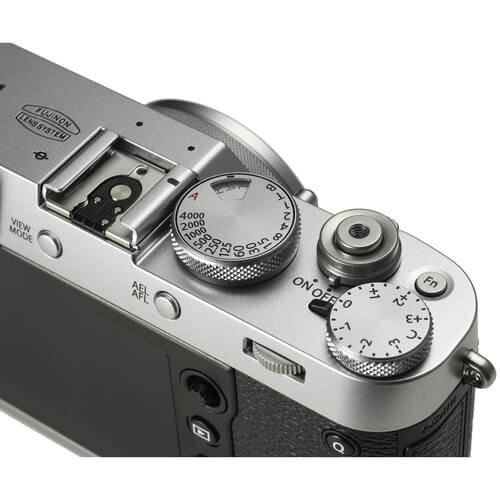 Now, let's see how many of those options will you get when it comes to Wi-Fi communication. The X100F doesn't bring some of the fancier wireless functions like the NFC or Bluetooth as there's only regular Wi-Fi on board, so right from the get-go, it's not as advanced as a lot of other modern cameras in this regard. Luckily, the thing you can do with its hardware isn't limiting in any way. Installing the FUJIFILM Camera Remote application on your Android or iOS smartphone will allow you to perform all of the expected operations; browse the images located on your camera directly on your smartphone or save them in its memory, remotely control the X100F or use the location data gathered by your smart device and add it to the EXIF data of your images. You'll also be able to install the FUJIFILM PC AutoSave application on your computer and either let the camera backup your photos automatically or do it manually with the press of the Fn1 button while you're in playback mode. The last thing you'll be able to do with the Fujifilm X100F regarding its Wi-Fi functionality is to connect it to a compatible Instax SHARE Printer and easily print your pictures.
All in all, the Fujifilm X100F is presents itself as a very capable camera regarding its hardware, usability, handling, user interface and wireless capabilities. Some may still criticize it for its lack of a touchscreen, but that's the only real flaw that we were able to come across to when it comes to reviewing this camera's hardware.
Autofocus and performance
One of the biggest improvements that the X100F brings to the table when compared to its predecessor is a much more refined 325-point Hybrid AF system, which promises to bring noticeably better-focusing performance for all kinds of different use cases. No matter if you're interested in shooting still subjects or you're more into street photography where quick and accurate tracking is important to have you'll definitely notice that the X100F is a substantially more capable camera in this regard and can now be compared with the best of the compact cameras out there. While most of the improvements have been made to ensure that shooting with the center AF point is as accurate and fast as possible, continuous AF capabilities also haven't been left out in the dark. It's still not a camera that would be our choice for shooting any fast-moving subjects, but now it at least does an ok job for that kind of photography, whereas all of its predecessors were somewhat weak in this area.
Having a touchscreen would be nice for the pure convenience of being able to choose your focus point just by tapping on the screen, but the included focus stick (or joystick) certainly does a fairly good job of providing you with similar functionality, so we won't complain too much about the lack of touch support. Now, let's dive in into the camera's menu system and see what kind of settings and modes can you expect to find if you decide to get the X100F. The main focusing modes are split into three categories: Single AF (ideal for still subjects), Continuous AF (best used for moving subjects as it enables the camera to focus as long as you're keeping the shutter button pressed halfway) and of course, Manual focus, which we believe doesn't need any further explanation. Then there are the different Focus Areas that are given at your disposal; Single Point (which uses one of the available focus points to precisely focus on a small part of your frame), Zone (allows you to pick one of the available focus zones to focus on a larger subject or one that is in motion) and Wide/Tracking (a mode that is best used for keeping moving subjects in focus as it will allow you to track your subject as long as the shutter button is being pressed in halfway).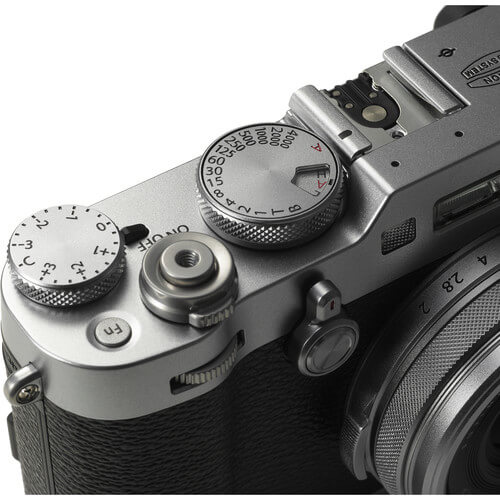 Now, the X100F may come equipped with a pretty capable AF system, but it's also one of those rare cameras that are highly optimized for manual focusing as well. You can enable a focus distance scale to show you the exact distance you're currently focused on, but the two main focus assist tools are the Focus Peaking and the Digital Split Image features. We all know what Focus Peaking is capable of as it will allow you to clearly see the area that is currently in focus by coloring its edges, but the Digital Split Image is the more unique of the two. It's actually a throwback to the old rangefinder cameras as it will split the image in your frame in half and allow you to perfectly acquire focus by rotating the control ring on the lens until all the parts of the picture are perfectly aligned. It's also great to see that these features are also available when you're shooting through the viewfinder, which is one of the main reasons why you would want to have a Hybrid viewfinder on your camera. The other reasons are exposure simulation, more accurate framing, more info being displayed at once and so on, but the focusing options that are available are one of its most important aspects.
So, now that we've established that the Fujifilm X100F is a very capable camera when it comes to its focusing capabilities let's see if its any good when it comes to the rest of its aspects that are closely tied in with its performance. Well, it certainly is. It takes around a second for the camera to turn on and take its first photo and around 0.2 seconds for it to take the next one. That time is increased to 1.2 seconds if you decide to use the built-in flash unit, which is still a very good performance for a compact camera. Besides being noticeably more responsive during general use than its older brother the X100T, the X100F also manages to bring far more usable burst rate of 8 fps (which also works when the continuous AF is enabled). You can now shoot either in RAW or JPEG and expect to get very respectable buffer sizes (with the use of a fast SD card, of course). You'll be able to get around 100 JPEG or 33 RAW files before the buffer fills up and the camera slows down, which is an excellent performance for a camera of this type and one that comes with a fairly high-resolution sensor. But, what about the battery life, does the X100F also manage to hold its own in this regard? Well, it has a fairly average endurance when compared to some of the cameras on the market that are praised for their ability to hold the charge for a long time, but for a compact camera, it pretty decent. You'll be able to get around 390 shots before the battery calls it quits, which will certainly allow you to make it even through a busy day, but you will need to top it up for the camera to be ready the next day.
So, as is the case with its design, Fuji left us with nothing to complain about in the case of the X100F and its performance, which is a lot more than what could be said about the X100F and that means that the company has done a commendable job of improving on everything that has made the X100T less stellar camera than it should be.
Video features and quality
Now, we believe that most of you already understand the philosophy behind the X100F and Fuji's tendency to promote it more as a camera catered to photographers than videographers, but since this is a review, we still have to examine the X100F's video recording capabilities and only judge them after we've done so.
The first obvious thing that's missing from the list of features has to be 4K recording and instead only 1080p at 60fps is available to the user. While it is still a combination of a resolution and the framerate that will provide most people with footage of decent quality (even in low light), it still won't be as impressive as the 4K footage that a lot of other at this price point are able to produce and that is something that we had to get out of the way.
The X100F does allow you to connect an external microphone (an important feature to have for sure), but the lack of a headphone jack makes it a camera that is more suited for amateur, than professional work. You will get a lot of manual control over exposure while recording and also the support for Auto ISO, but no advanced features such as zebra patterns or Log profiles.
There's also no image stabilization on board, which more than anything shows the lack of focus on video recording with this camera. There's also not any control over the AF behavior, but at least the continuous focusing performance is quite decent for a camera that's not very oriented on video recording. The X100F also manages to bring one fun factor to its feature set and that's the ability to use all of the available Film Simulation modes for video as well, which is a great way to give your footage a distinctive look without having to bother with color grading in post-processing. So, the conclusion is rather simple in the case of the X100F; if you're a professional videographer, this is not the camera for you and that's that. But if you're one of those people that are mostly interested in photography, but are curious about video recording and want a simple camera that will enable them to get decently good footage, but allow them to learn a thing or two in the process, then you certainly could have found some use form the X100F's movie mode.
Image quality
Now, besides bringing a noticeably better performance than its predecessor, the X100F also manages to secure another important update, and that is its 24-megapixel X-Trans sensor and its one of the best sensors the company has to offer at the time of writing this review. It also lacks an AA filter, which means that you could notice some moiré effects at times, but you will get even sharper photos in return. Since the 24 megapixels is the norm for a resolution of APS-C sensors at the moment and thanks to the fairly sharp lens that's fixed on to the X100F, it's one of the sharpest cameras of its type that you can currently buy and can even compete with a lot of mirrorless cameras and DSLRs if you equip them with an equally good lens like this one. This also holds true both for shooting in RAW and JPEG mode, since the photos themselves have a very attractive and vibrant look when shot in JPEG and the sharpening is also applied nicely without being overdone.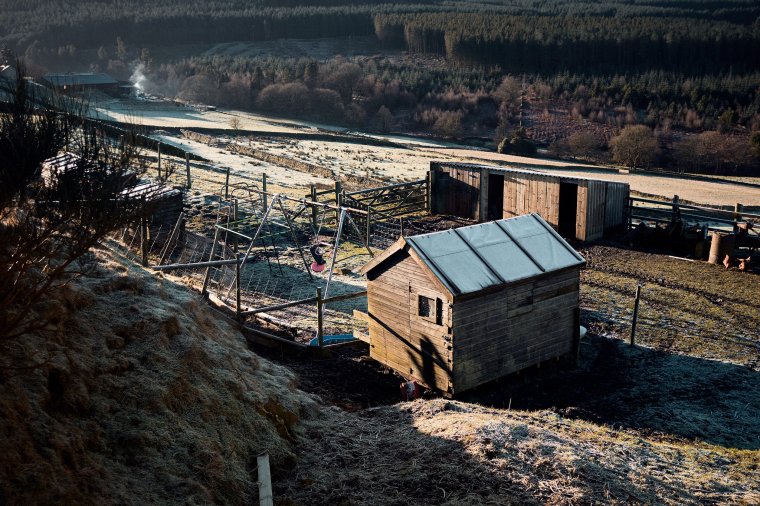 Photo courtesy of John Reynolds
As is the case with almost every Fujifilm camera, you'll also be given the option to apply Film Simulation effects to your photos and thus give them a different look without any editing being needed. There are nine of those modes that are available: Provia, Velvia, Astia, Classic Chrome, Pro Negative High, Pro Negative Standard, Acros, Monochrome and Sepia and that's a nice selection indeed. On top of that, you'll also be able to adjust things like the Color, Sharpness, Noise Reduction and Highlight and Shadow Tones of your images as well as play around with shooting panoramas or choosing different Advanced filters like the Toy Camera, Miniature, Pop Color, Soft Focus and more.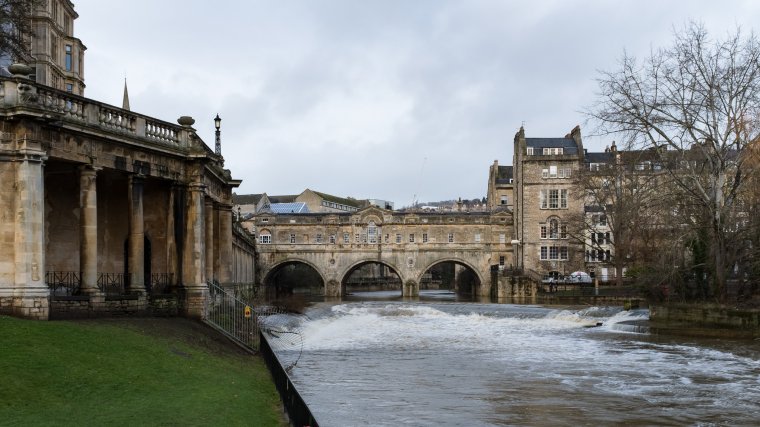 So, while it is fun to shoot in JPEG with the Fujifilm X100F thanks to very good processing and a bunch of different additional features to choose from, the camera really shines when you switch it to RAW. This is where the new sensor will begin to show its true power and will let you tap in into its great dynamic range and noise performance. This means that the X100F will be able to adapt to every challenging lighting condition and provide you with excellent photos no matter if it's a high contrast scene we're talking about or is it shooting in low light. It is hands down one of the best compact cameras on the market when it comes to providing you with very desirable image quality and is only really beat by the likes of the Sony RX1R II, which is a far more expensive camera and also one that sports a larger full frame sensor. For the price you'll be paying for the X100F, there isn't a lot of cameras out there that you could compare to its ability to provide excellent images.
Conclusion
So, what kind of a camera the Fujifilm X100F really is and to what types of photographers will it appeal the most? Well, it is a compact camera, so it will immediately appeal to those who are looking for a competent portable device, but it will also appeal to those who want to experience the feeling of using a rangefinder camera, but with all the modern touches that today's technology has managed to bring us. This means a very capable sensor that will provide you with excellent image quality, a sharp lens with bright aperture and nice macro capabilities, Wi-Fi, an electronic viewfinder in addition to the optical one, a high-resolution screen, an intuitive and highly customizable user interface, a flexible hybrid AF system, fast burst rate and decent 1080p videos with the ability to record great audio quality thanks to the inclusion of a microphone jack.
Add to that the great build quality and feel in hand and the impressive amount of manual physical controls and the Fujifilm X100F is surely beginning to look like a perfect blend of the old and the new. For the camera at its price point, there's really nothing else on the market that will bring you this close to shooting with something that feels as retro as possible, but that doesn't skimp on other important features.
Still, the X100F does have one notable weakness, and that's its video recording capabilities. The lack of 4K support, image stabilization, a headphone jack, touchscreen, log profiles and some of the other features that the professional videographers would find essential to have on their cameras certainly won't make it anyone's first choice for any video work and that's something you need to keep in mind if you're considering the X100F as your next purchase. However, if you're mainly shooting stills and you want a great compact camera, your decision should be fairly easy.
SaveSave
SaveSave
The following two tabs change content below.
An amateur photographer, songwriter, musician, computer and technology geek and an occasional comedian, I'm a little bit of everything. I always aim to pursue things I'm passonate about and try to look on the positive side of things whenever I can. My mission is to wrap my articles in that aura of positive energy and keep a healthy balance between being serious about my work and spicing things up with a little fun now and than. After all, life's a game and there's always a different way to play it.