Fujifilm X-T3 Mirrorless Camera Review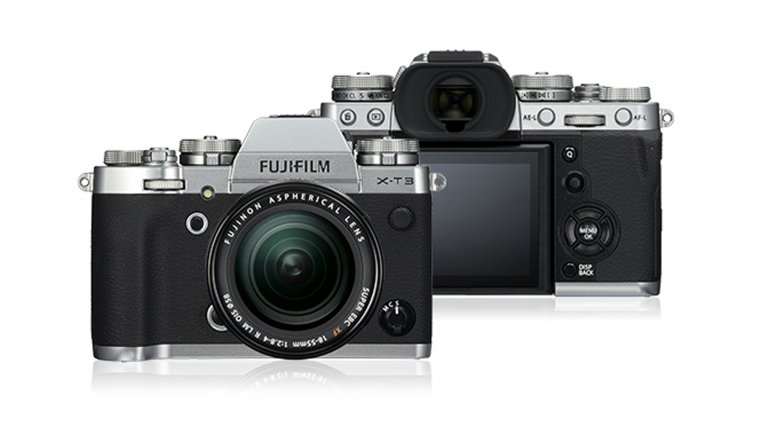 Fujifilm X-T3 Mirrorless Camera Review
www.sleeklens.com
With the mirrorless cameras becoming all the rage these days, it is no wonder that the market is being overflown with great products from all sides and all the familiar brands coming very close to each other in terms of popularity and the quality/reliability of their products. All of this is great news for us customers, since no brand can't afford to release a subpar device any more (even if its part of the budget or the entry-level segment) because of how strong the photographic community has become and with many objective reviews floating around to help you make as much of an educated purchase as possible. This also means that the more popular and more praised manufacturers out there were also forced to step up their game once again and create even better cameras just so they can retain their place on the market like Leica.
Most of the mirrorless cameras are usually split between their price points and also the kind of sensor that is built inside of them. While the full frame and micro four-thirds sensors both have their charm and are catered to completely different types of users, the APS-C sensors were always the middle ground used to connect a lot of users sitting on the opposite sides of the . Even though they've dabbled in the medium format cameras market lately, the Fujifilm is and always will be one of the market leaders when it comes to producing capable, but also eye-catching mirrorless cameras with APS-C sensors.
This time we got the privilege to look at one of their latest and very exciting flagship cameras, the Fujifilm X-T3. Although its predecessor still remains a great choice for those looking for a top-end mirrorless camera (especially with its drop in price now that its successor has arrived), the X-T3 promises to improve on many of the last model's familiar strengths and also create new ones in the process. It brings a new X-Trans sensor, a much more advanced AF system, exceptionally fast burst rate, expanded video capabilities (it's certainly great to see that Fuji is catching up to the competition in this regard and that they're now more committed to creating successful hybrid cameras rather than putting most of the attention to producing still images), sharper and more enjoyable electronic viewfinder, expanded ISO range and more.
Judging it sorely by it specifications (we'll talk more about them in just a moment), the Fujifilm X-T3 looks like one of the most capable APS-C cameras on the market (or even among all of them, if getting the best possible image quality isn't you top priority) and definitely sounds like a device that will be fun to shoot with, but also very competent when it comes to tackling any type of professional work (this could also hold true for video recording if all of the included features and functionality turn out to be working hand in hand with one another, something that we've always wanted to see on a Fujifilm camera). Also, that iconic Fuji design still remains and manages to create a nice blend of the old and the new and we can't wait to see if the company has managed to brings some improvements to that area as well. So, let us be done with the introductions (and premature praises) and really see what kind of technology can be found on Fuji's flagship APS-C camera for 2018.
The first thing to keep in mind when taking a look at any digital camera (if image quality is important to you) is to see what kind of a sensor can be found inside its body. Fujifilm flagship cameras, in particular, are always known for their X-Trans sensors (we won't go into all the detail about what makes them different from the more traditional ones) and the great stills quality that they were able to produce (making them one of the most capable among all APS-C units).
Pros
Built-in WiFi
Bluetooth Connectivity
Articulating Screen
4K Max Video Resolution
Touch Screen
Electronic Built-in Viewfinder
Face Detection Focusing
Light Body
External Microphone Port
External Headphone Port
Environmental Sealing
Timelapse Recording
2 Storage Slots
Remote control with a smartphone
Cons
No Image Stabilization
Low Battery Life
Click to read the full Review
This time around, Fuji has finally decided to surpass the 24-megapixel limit that many manufacturers are still sitting at when it comes to their APS-C cameras (with the only exception being Samsung, but sadly, they aren't present on the market anymore) and include a 26-megapixel BSI sensor this time around. While we are sure that the modest increase in resolution won't bring dramatic improvements to sharpness, it's always good to see technology moving forward and manufacturers moving away from their comfort zones. The said sensor also promises things like pleasant color rendering, low noise at high ISO values and also great dynamic range and considering we are dealing with a top-end Fujifilm camera we are pretty certain that it will deliver on those promises and set a new standard for the company.

The X-T3 is also the very first Fujifilm camera to be coupled together with the new X-Processor 4 (it promises great image quality, but most of its power is used to improve the performance and enable the camera to shoot faster), supports ISO values ranging from 160 to 12800 (expandable to as low as ISO of 80 or as high as 51200), 14-bit RAW files, exposure compensation adjustments from -5 to +5 EV, HDR, white balance bracketing and much more. While it's mechanical shutter allows it to use shutter speeds as high as 1/8000 sec (typical for a modern flagship camera), it's the electronic shutter part that gives it the ability to crank it up all the way up to 1/32000 sec (despite the increase in rolling shutter effect using the electronic shutter, sports and action shooters will certainly appreciate having the option to freeze the motion even further if the occasion demands it).

While we're on the topic of photographers in demand of fast focusing cameras bearing high burst rates, they should definitely keep the X-T3 when the times comes to make the upgrade, since it does bring many features to the table that will appeal to that exact type of audience. The new 425-point Hybrid AF system brings a nice increase in the number of available focusing points (together with all the improvements and optimizations you would expect from a newer model including those made to AF Tracking and Face/Eye detection AF), but the more impressive thing is certainly the much faster continuous shooting speed (which now sits at 20 fps instead of 14 fps on the previous model). There's also the additional 30 fps mode, which adds a 1.25x crop to images, but we are certain that some photographers will find themselves using this one just to squeeze out a little more speed and also give their telephoto lenses slightly more reach.

You should also keep in mind that both of these modes only work with the use of an electronic shutter and that the burst rate for the mechanical one is rated at 11 fps, which is still a very good speed for a high-end mirrorless camera. We would also like to praise the addition of dual SD card slots (both compatible with the fast UHS-II standard) as they will allow you to get both the fast buffer clearing times and the backup times and obviously give you a bigger piece of mind if you're one of those professionals that shoots a lot of photos on a daily basis. Fuji have decided to keep their familiar design language with he X-T3 as well (you certainly won't hear us complaining about that) and also the rugged build quality (magnesium alloy construction and weather sealing are both included) while still managing to keep the overall weight to a very manageable 539 grams (the same can be said for the camera's overall dimensions). A lot of professional mirrorless cameras are slowly trading their portability and weight for bigger grips, improved durability and better handling and we are all for it when you consider the fact that they're still a lot easier to carry around than the largest and heaviest DSLRs out there.

The X-T3's body also includes important things like the microphone and headphone jacks, micro-HDMI and USB 3.1 Gen 1 compatible ports, Wi-Fi 802.11b/g/n, Bluetooth 4.2 LE (but no pop-up flash this time around since Fuji have figured out that the potential buyers of this type of camera probably already own a separate external flash unit) while also bringing a very good tilting TFT LCD touchscreen with a resolution of 1,040,000 dots and an even better electronic viewfinder with a magnification of 0.75x (in addition to its Sports Finder mode which gives you a more zoomed in view by adding a 1.25x crop to your images, resulting in around 16.6 megapixels of data to work with) and a resolution of 3,690,000 dots. This brings us to the video recording capabilities and the X-T3 surely does sound like one of Fuji's most feature packed cameras ever in this regard due to including things like 4K 60 fps UHD/DCI capture, F-log support, fast continuous AF during recording, 10-bit 4:2:2 recording over HDMI and 4:2:0 H.265 internally, focus peaking, zebra exposure warnings and so on.

The only feature that's nowhere to be found is the in-body image stabilization (now the Canon EOS R is not alone in being one of 2018 flagship cameras that are lacking this functionality) and you'll have to be sure to get lenses with OIS built-in or to invest in a gimble or a tripod to get stable footage with this camera, making it a less ideal choice for those videographers that like to shoot a lot of handheld videos, but more than fine for anyone else, which still makes it more powerful than any other Fujifilm camera for this kind of job.
Body and handling
As we've said it before in many of our previous reviews, if you're buying a Fujifilm mirrorless camera, you'll either get a nice design and decent build quality or even better design and very good build quality, there is no third possible option. Fuji is one of those companies that have managed to nail the aesthetic of their mirrorless devices and are holding on their formula very firmly, with only making slight changes in their design when the need arises to add more functionality to any new product. The X-T3 is their latest camera to follow in the footsteps of all their previous flagship models (accept for the X-H1 and the GFX 50S, but those are special cameras in their own rights) by bringing the same iconic look and two different variants: a stealthy all-black version and the silver and black model that is more reminiscent of older film cameras. It's also the same combination of faux-leather materials and metal appreciated by almost every photographer out there, with the addition of weather sealing (this means that you shouldn't have to worry about carrying the X-T3 with you to do any kind of photo shoots in harsher environments or conditions) and again, a lot of physical buttons and dials.
The control layout remains very good, especially when you consider the fact that this camera has got a lot of controls to work with as they are scattered literally everywhere around the body. Only the back of the camera is a little cleaner than usual, but that is due to the addition of the three-axis tilting touchscreen and the confidence from Fuji that you'll also be able to use the camera mostly by tapping and swiping to adjust and access things, which means completely silent operation (something that will be especially useful to those that like to shoot videos as some microphones tend to pick up the noise made by the included physical controls). The only thing that could be slightly better on the X-T3 is its hand grip, since it is somewhat on a small side when compared to other high-end cameras that have arrived on the market in 2018. It should be fine if you have normal sized hands, but those of you with more chunky ones should look into investing in the optional MHG-XT3 grip as it will give you more room to hold the camera securely, especially if a heavier and bigger lens is attached to it.
Now that we've given you our impressions of handling and build quality, let us examine all the available functions and controls more closely and see if this camera's design is as impressive as everyone expects it to be. Right from the front of the camera, the things start to get exciting since this is where you'll find the front command dial, the Fn button, the AF-assist illuminator/self-timer lamp, the lens release button, the sync terminal and lastly, the focus mode selector (so, a lot of stuff).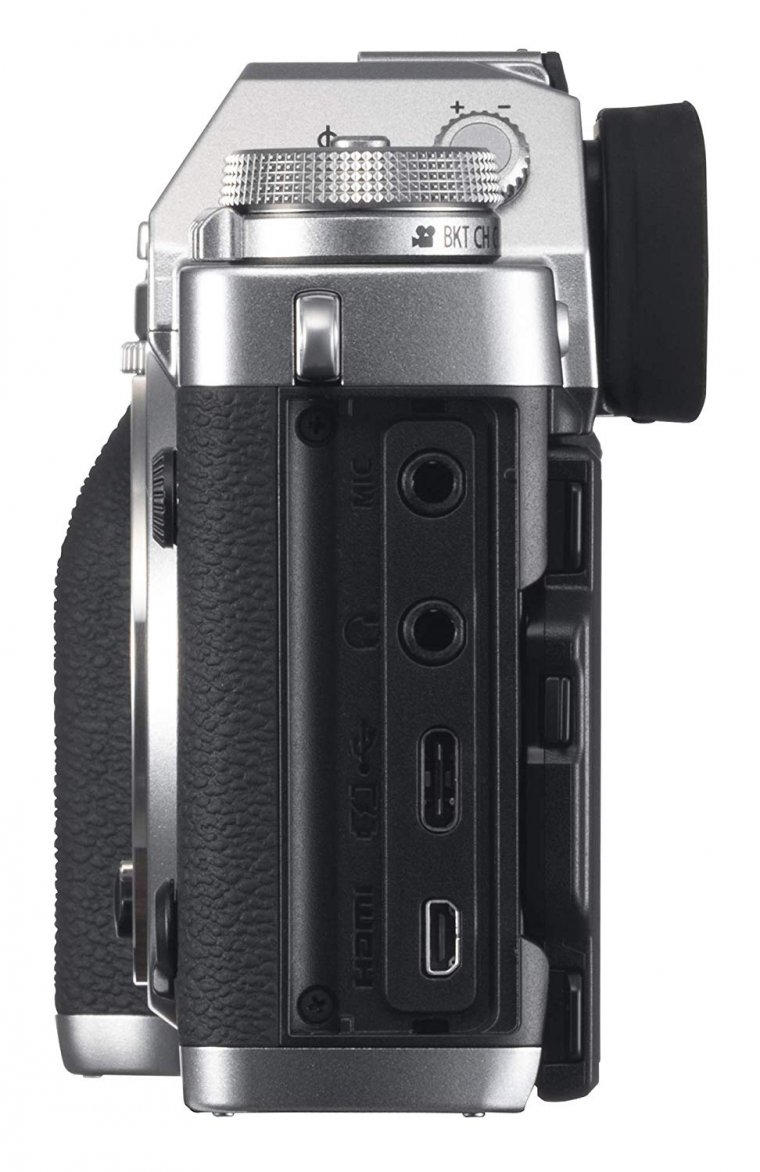 The left side of the X-T3 houses all the ports and jacks protected with a detachable connector cover, while the right side holds the remote release connector and the memory card slots. The vertical battery grip connector, the tripod mount and the battery chamber al located at the bottom of the camera.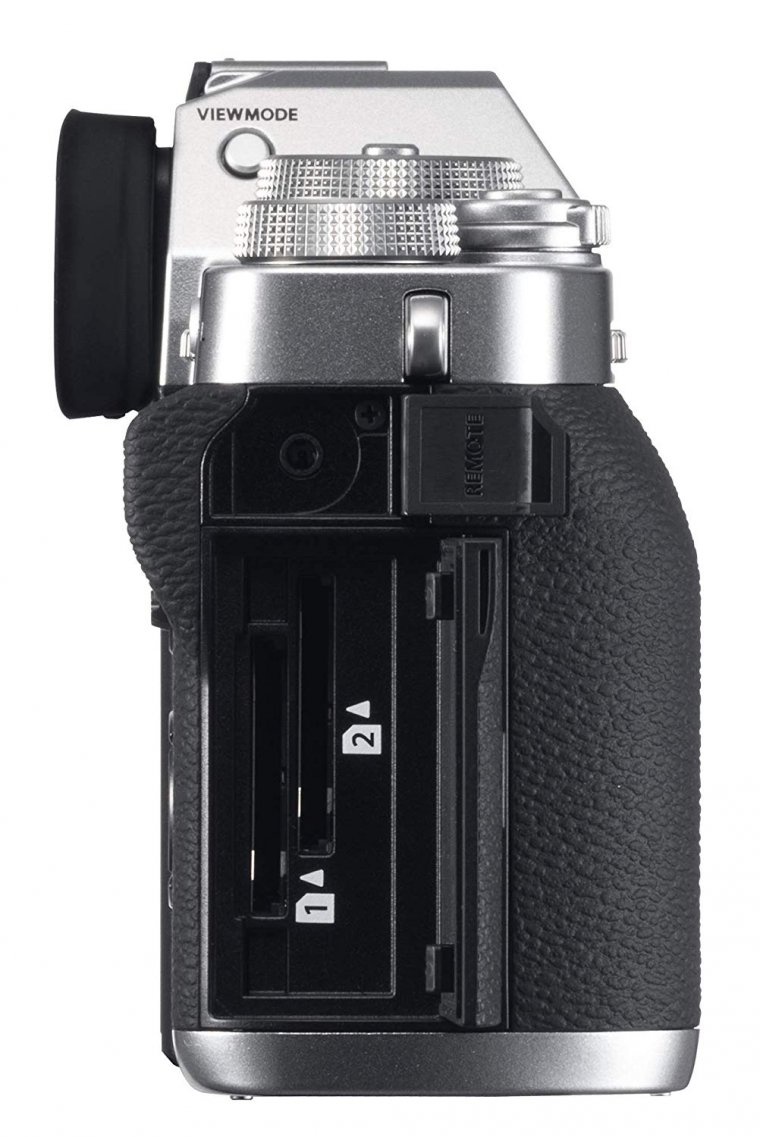 The top of the camera body is where most of the available dials lie; there's a little one used for making diopter adjustment and three large ones used for adjusting the ISO sensitivity, shutter speed and exposure compensation. The last three dials are also one of biggest selling points of the X-T3 and will allow you to adjust your exposure without even having to look at any of the screens to see all the important values (we also like the fact that both the ISO and the shutter speed dials feature lock release mechanisms to account for any accidental adjustments as well as the additional functionality of giving you the option to switch to Extended High, Low or Auto ISO or to automatic shutter speed, Timer or Bulb modes right from the dials themselves). The rest of the top plate is filled with the hotshoe mount, the FN button, the stereo microphones and the On/Off switch. In the end, let us see what can be found on the rear of the camera body. Aside from the obvious (the LCD screen and the EVF), the X-T3 also includes the Delete and the Playback buttons, a rear command dial, the AF-L and the View Mode buttons, a little indicator lamp, the Quick Menu button, a very useful Focus stick that will allow you to quickly select your desired focus points, the four-way selector with the Menu/Ok button in the middle and on the very bottom of the right side, the Display/Back button. All navigation buttons that form the four-way selector also count as Fn3, Fn4, Fn5 and the Fn6 buttons and can be programmed to access things like Image size or quality, Film Simulation effects, Histogram, Drive Setting, Focus Area, Shutter Type and a whole lot more features and functions.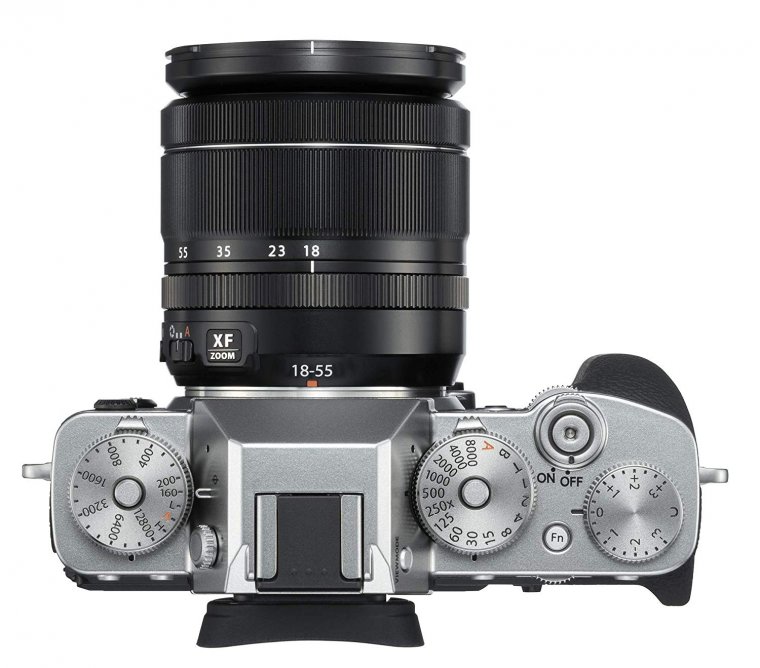 While the user interface on the X-T3 is pretty solid and easy to understand, its intuitiveness isn't its biggest strength, since that role belongs to all the customization that can be done to make the camera work as you want it to. The first useful thing that you'll be able to do is to pick the items that will be shown on and around you're screen while you're composing an image or recording a video and thus, depending on your habits and needs, you will be able to pick the exact info shown on your screen (for example the Shooting mode, Focus mode, Frames remaining, Mic Level, Histogram and more). There's also the ability to enable the Virtual Horizon feature and also the Framing outlines (an option that will make the borders on the frame more visible against dark backgrounds). We also like the fact that Fuji has included the option to adjust the volume and the sound type of the camera's shutter and also the brightness and the color of the LCD screen and the EVF, something that will certainly help you get the best shooting experience and cater it to your particular needs.
Another important feature that can be found on the X-T3 and is essential to its usability is the Quick Menu. As you would expect from its name, it is a customizable and easily accessible menu (just by holding its dedicated Q button) that can hold many different types of user selectable functions like the Touch screen mode, Movie mode, White balance, Self-timer, EVF LCD brightness and color and more. Your next order of business should be choosing the behavior of the included function (Fn) and touch function (T-Fn) buttons. The list of available items to choose from is massive and both types of function buttons can be programmed to enable access to things like Grain effect, Dynamic range, Focus Check, ISO Auto setting, IS mode and a lot more, with only limitation being that the AE Lock, AE/AF lock, AF-On and the AWB lock options cannot be assigned to the touch function buttons (something that really shouldn't bother anyone, since the flexibility of physical function buttons is much more important anyways). On top that, you will also be given the option choose the role of the of the directional navigation buttons (either to use them as function buttons or as the means of positioning the Focus area), all the command dials (either one of them can be set to adjust the aperture or the shutter speed, but only the front dial has three separate profiles attached with two of them giving you the option to change your ISO and the exposure compensation. Lastly, we should also mention that you'll be allowed to pick your desired High or Low ISO settings found on the sensitivity dial, which parts of the touch screen will remain active while you're using the EVF, at which frame rate will the viewfinder operate (60 of 100 fps) na also, use the My Menu feature to pick your most frequently used options and place them under one menu that can be brought up with he Menu/Ok button (it's certainly something that goes hand in hand with the Q Menu option).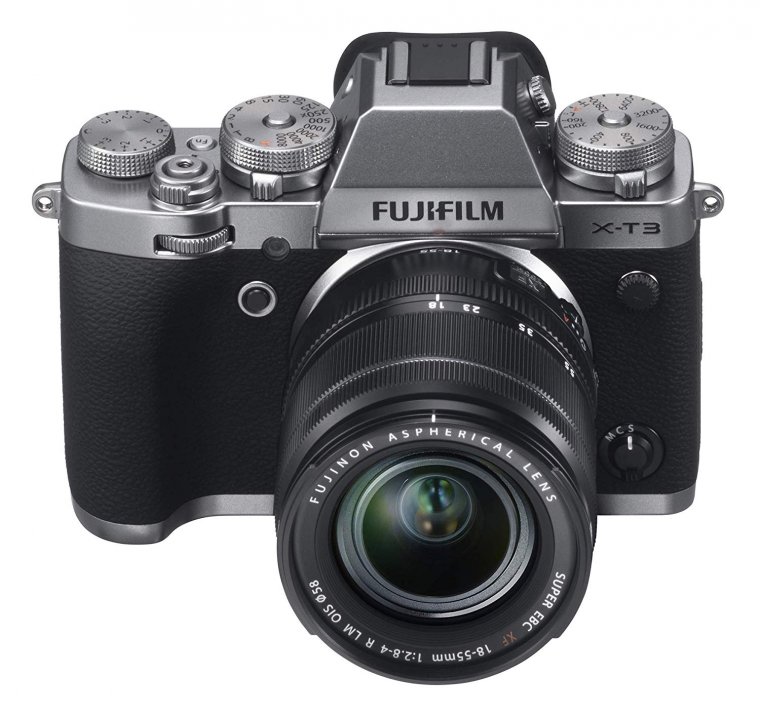 Now, let us talk about everything the Fujifilm X-T3 offers in terms of its connectivity, both the wireless and the wired one. Most of the wireless-related features revolve around pairing the camera with a smartphone or a tablet (which can be done by using the Fujifilm Camera Remote application ) and those include the ability to control the X-T3 remotely, transfer any of the captured photos your phone's memory, upload location data to the camera and also update the camera's firmware. Most of those use the more energy efficient Bluetooth connection, while the photos themselves will be transferred via Wi-Fi (a logical choice, considering its much faster than Bluetooth). You will also be able to connect the camera to your PC via the Fujifilm PC AutoSave program and upload your photos, use tethered shooting with the help of the Fujifilm X Acquire application, Tether Shooting Plug-in and the Hyper-Utility Software, create JPEG copies of your RAW photos thanks to the Fujifilm X RAW Studio and also save and load your camera's settings using the Fujifilm X Acquire (that's indeed a lot of software to get a grasp of, but it is certainly worth it to learn your way around them for the massive gain in available communication options).
Lastly, you could also decide to connect the X-T3 to an instax SHARE printer for some quality prints and also to an HDMI-compatible screen for some easy sharing of all the work you've done with the camera. All in all, it is really hard to find any potential flaws in Fujifilm X-T3 design and build quality, as well as its user interface and all the features related to its communication with other devices. It offers quite an impressive and complete set of features that will certainly be appreciated both by the professionals and hobbyists and enable them to use the camera just the way they want to, with almost no limitations when it comes to customization and a long list of helpful tools for all kinds of different use case scenarios. It doesn't take very long for it to power on and take the first shot (around 1 second), it constantly focused in under 0.1 seconds during all of our testing (unless we're talking about low light photography, but it remained fairly snappy even under such demanding conditions) and also, it didn't take it longer than 0.4 seconds to write a single photo on the memory card and get ready for the user to take the next one.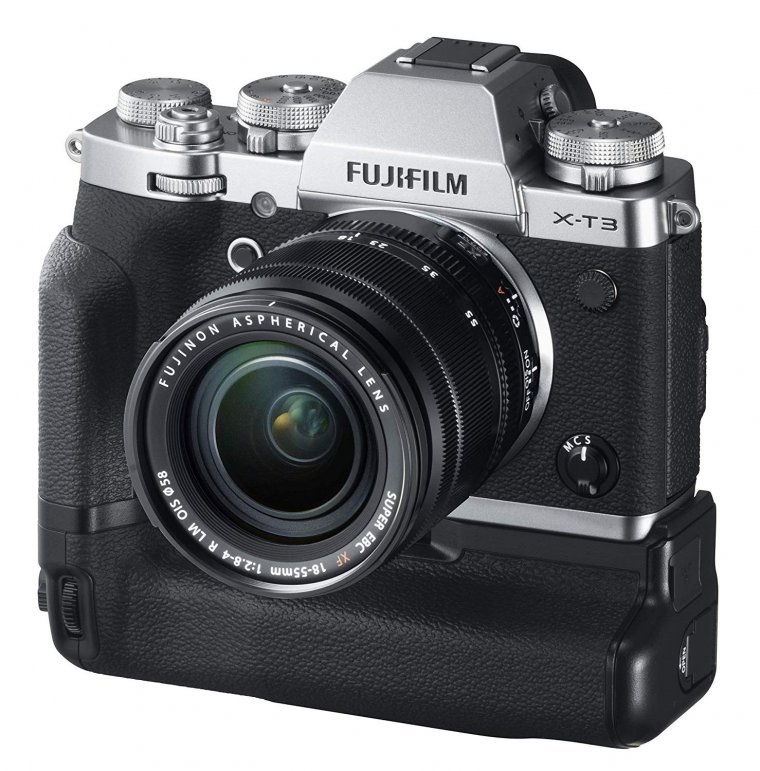 The subject tracking performance is also much improved over the X-T2 and new 425-point hybrid AF system puts the new model right on the top of the list of APS-C cameras when it comes to its focusing consistency, accuracy and decisiveness. Only in rare occasions did it manage to lose a subject for a moment, but even than it quickly came to its senses and started tracking it again properly (the overall performance does very much depend on the focus mode being used and also finding the right settings for fine tuning the camera to fit your type of job).
Autofocus and performance
It's no secret that back in the day mirrorless cameras used to lag noticeably in performance and responsiveness when compared to even some of the entry-level DSLRs and that manufacturers have been struggling for a long time before they've managed to produce ones that are able to level the playing field. While some of them still tend to lag behind a modern DSLR in this aspect, more advanced models like the X-T3 are ready to take their larger competitors to head to head in this particular battle. The Fujifilm X-T2 was already a camera that could hold its own against all the fierce competition, but the X-T3 is here to bring even better shooting experience and all our numbers and test results are certainly a reflection of nothing but success.
While the Nikon D500 could still be considered as the best performer among APS-C cameras in regard to tis overall capabilities, the X-T3 is certainly the best mirrorless camera out of the bunch, making it a great choice for those that want a lighter and more portable body, but still a very capable focusing system housed in a durable body. Now, let us see if Fuji has managed to include enough options and settings to allow the professional user to make the most out of the powerful focusing system and also, to allow more casual users to get great results just by choosing any of the available modes. Switching between main focusing modes on the X-T3 is a trivial task thanks to the focus mode selector found on the front of the camera; it will allow you to choose between Single AF (used for stationary subject since it locks the focus when the shutter is pressed halfway), Continuous AF (this mode will allow the camera to constantly adjust focus depending on the changes in your scene) and Manual focus modes. Both of the AF modes have separate sub modes attached to them, so the Single AF has the Single Point (used for very precise focusing), Zone (the camera will use any number of focus points within the selected zone), Wide (a wide area of focus points is being used to focus on a high-contrast subject)and All, while the continuous mode also has Single Point (in this case the camera will track any moving subject on which you place your focus point and is best used for those subjects that move closer to you or are moving away), Zone (focuses on a subject within the selected zone and works best for those that move in a predictable manner) and All, but replaces the Wide mode with the Tracking one (uses the entire frame and all the available focus points to look for any motion making it the best mode to be in for subjects with less predictable behavior or those that move on many different focusing planes).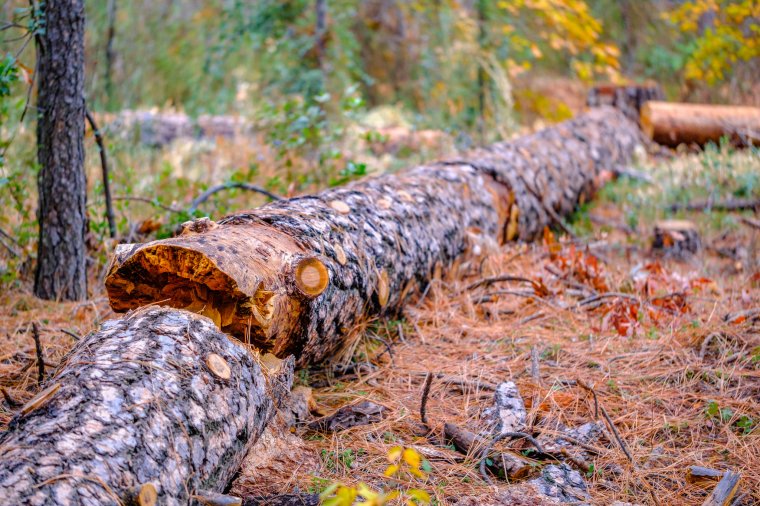 Focusing manually with the X-T3 is a breeze thanks to the number of assist tools available like the Manual Focus Indicator (it will show you the exact distance at which you're currently at), Focus Zoom (if enabled, the camera will automatically enlarge the selected focus area after you rotate the manual focus ring on your lens), Focus Peak Highlight (adds color to the high-contrast outlines so you can more easily spot areas that are in focus), Digital Split Image (splits the center of your image into four different parts and helps you nail focus by correctly aligning them) and lastly, the Digital Microprism (turns your frame into a grid pattern when you haven't focused on your subject correctly and creates a perfectly sharp image after you've done so).
It's really interesting to see the direction in which the modern mirrorless cameras are going; while their AF systems are getting better with each new generation, they are also becoming increasingly more capable of working with manual focus and thus, it's never been easier to use legacy lenses in the whole digital age than it is now. Now, since the X-T3 does very well in keeping up with moving subjects, it is also expected that its burst rate does the same and we were very pleased to discover that it certainly lived up to our expectations. There are three shooting speeds available: 30, 20 and 11 fps and each one of them brings different buffer depths. Using the 30 fps mode will yield around 70 JPEG or 33 RAW images, the 20 fps one will give you around 65 or 35 and the 11 fps (the only one that uses the mechanical shutter) will enable you to get over 180 JPEG or 36 RAW files. So, you'll certainly be getting plenty of room when it comes to balancing speed and image quality.
Photo courtesy of psinderbrand
There's only one area in which the X-T3 doesn't break any new ground and that is the battery life. While its rating of 370 shots for the EVF and 390 for the LCD monitor is slightly above average when compared to another mirrorless camera, you will still be required to carry an additional battery pack for those busier shooting days or use the USB charging feature to plug in an external battery bank on those occasions where you have the camera in your bag or you're constantly recording videos (especially if its in 4K resolution).
Video features and quality
We and many other reviewers were always somewhat critical of Fujifilm for their lack of attention to video recording on a lot of their cameras through the years, but times are certainly changing for the company and they're devices are more capable than ever in this regard in now in 2018. It seems that they have almost reached the limits of what they can do in terms of stills image quality and all the available lenses and that it was only logical that they have started putting some serious effort into improving one the weakest aspects of their past cameras. Well, the X-T3 is the perfect showcase of that very effort, since it is the most capable Fujifilm camera to this date in terms of video recording capabilities.
As expected out of a modern mirrorless camera it includes obligatory features such as 4K recording, microphone and headphone jacks, a tilting touch screen, hybrid AF (because phase detect points do wonders for video recording when it comes to continuous focusing) and a capable sensor bearing great dynamic range and noise performance, but those things alone aren't enough to make a professional camera for video production and thus Fuji have decided to take it to the next level with the X-T3. The first thing they've done was increasing the bitrate to an impressive 400 Mbps (resulting in very clear and sharp footage that is free of any compression artifacts), added the Zebra exposure warnings (they will allow you to easily judge the correct exposure while recording), 1080p 120 fps capture (allowing for very effective slow-motion capture and that of better quality than one found on the X-T2 and X-H1 cameras), Movie Silent Control mode (it gives you the option to only use the touch screen as your main method of control and thus, not produce any noise while recording and adjusting your settings), focus peaking and a magnified view, external 4:2:2 10-bit HDMI recording and lastly, the all-important F-log profile (which will give you more headroom while post processing your videos).
The only thing missing on this impressive set of features is in-body image stabilization, but only the type of your particular workflow will decide if the X-T3 is a perfect camera for you or not (and by that we mean that it's a very impressive video production tool if you can live without that one feature). It's great to see that Fujifilm is succeeding in creating a line up of cameras that will finally enable existing Fuji fans or those that were always curious about the brand to produce high-quality video content that can rival even the fiercest competition out there.
Image quality
Everyone already knows that if you're looking into buying a great APS-C mirrorless camera for shooting stills that getting a Fujifilm device is one of the best choices you could make. For years now, they've been leading the pack because of their great image processing and high-quality sensors, but the competition has started catching up to them and for this reason alone the X-T3 isn't as impressive anymore as some of its predecessors used to be in their prime time.
The new 26-megapixel BSI sensor brings slightly more resolution and a little less noise at its lowest ISO value (which is now 160 instead of 200), but other than that it produces photos that are very similar to X-T2 when you crank up the ISO sensitivity to higher values (from 1600 and up). This means that the X-T3 isn't a camera that will be able to beat the best cameras out there in terms of its stills quality, but rather compete with them on the same level. (which is far from being a bad thing, since such a fact doesn't lessen its imaging capabilities in any way since it is still a very powerful camera in its own right).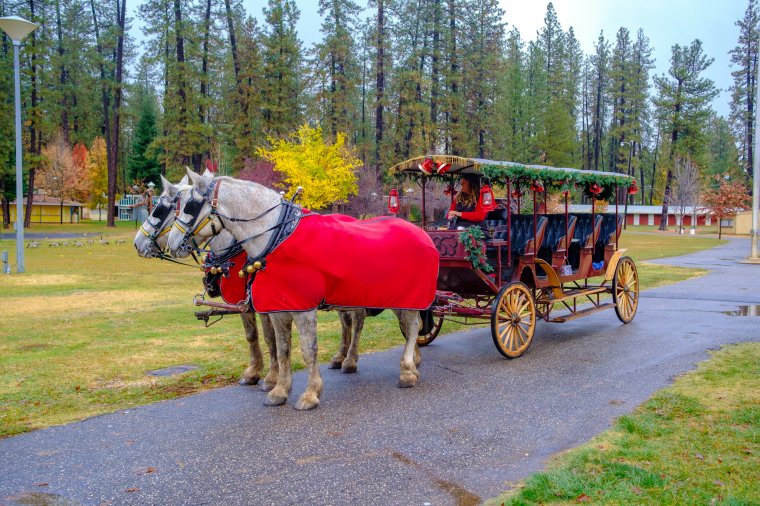 We believe that the lack of real evolution in photo quality is because of Fuji's focus on improving the performance and the video recording capabilities over the X-T3's predecessor and we wholeheartedly agree with the decision (since this new model is a much more complete camera than the X-T2 was). Fuji has also perfected the JPEG processing algorithms for all of you that aren't planning to shoot in RAW format and we really like the fine balance they've managed to strike between accurate colors, sharpening and noise reduction. The rather popular Film Simulation modes are also on board (Provia, Velvia, Astia, Classic Chrome, Pro Neg. Hi, Pro Neg.Std, Eterna, Acros, Monochrome and Sepia), as well as all the image adjustments (Highlight Tone, Shadow Tone, Color, Sharpness, Noise Reduction, Long Exposure NR and the Lens Modulation Optimizer) and the Advanced Filters (Toy Camera, Minature, Pop Color, High-Key, Low-Key, Dynamic Tone, Soft Focus and six different Partial Color effects).
All in all, while Fuji haven't managed to create a mirrorless camera to raise the bar in photo quality this time around, they did up their game in improving all the other aspects that are instrumental in determining if a camera is worth its price and we are really happy that the imaging capabilities didn't suffer in any way while the company was following their path of creating the best product possible.
Conclusion
Once again Fuji have made it very easy to review one of their flagship cameras (and we mean easy when it comes to having very little bad things to say about a product, since the hard thing to do was to examine every important feature and finding the time to include it in this article just for the sheer number of them that are included) and there are many reasons why this is true in case of the X-T3. It brings a new generation of X-Trans sensors, excellent Hybrid AF system, great build quality and a very flexible control scheme, easy composition of images and videos thanks to the high-quality LCD and EVF units, fast burst rate and deep a deep buffer, dual SD card slots, microphone and headphone jacks, 4K recording at 400 Mbps, extensive manual focus tools, F-log, 120 fps 1080p recording and a whole lot more.
There's only one thing that stops it from being an almost perfect device and that is the Fuji's decision against including the IBIS or in-body image stabilization. While it won't be a deal breaker for the majority of people looking for a high-end mirrorless camera we still would have liked to see it included so we could give the Fujifilm X-T3 a perfect 10/10 score (it is more like a 9.5/10 when you consider the rest of the positive aspects of this camera). Still, we are happy to see that the mirrorless cameras are becoming more capable with each passing year and that they are finally becoming equal to DSLRs when it comes to professional photography and videography and there is nothing better for the end user than having more options to choose from when deciding what they're next purchase will be.
The following two tabs change content below.
An amateur photographer, songwriter, musician, computer and technology geek and an occasional comedian, I'm a little bit of everything. I always aim to pursue things I'm passonate about and try to look on the positive side of things whenever I can. My mission is to wrap my articles in that aura of positive energy and keep a healthy balance between being serious about my work and spicing things up with a little fun now and than. After all, life's a game and there's always a different way to play it.