Fuji X-H1 Review: Was it a Photographer's Mirrorless Camera Must Have?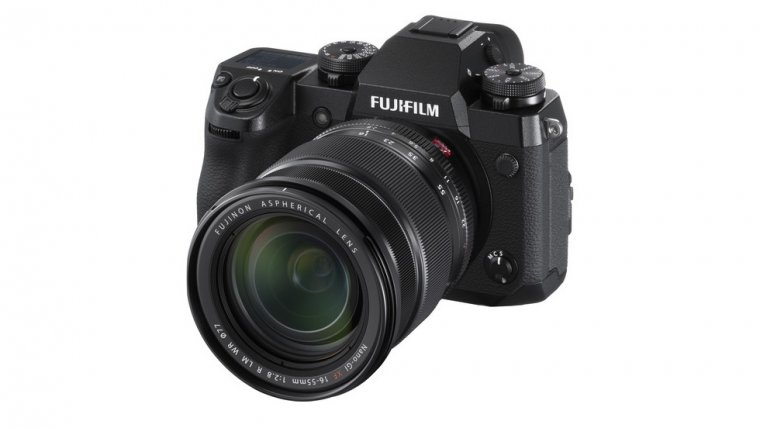 Fuji X-H1 Review: Was it a Photographer's Mirrorless Camera Must Have?
www.sleeklens.com
We all know that kind of a company Fujifilm are and how their modern cameras have forever changed the market and once again increased the popularity of dedicated cameras among the mass audience. While they've managed to bring a decent number of successful compact cameras and one medium format product (the GFX 50S) in the hands of many photographers, their main forte for years has been the mirrorless cameras. No matter if we're talking about powerful ILC devices like the X-T20, X-T2 and the X-Pro2, the very popular entry-level modes such as the X-A5, X-T100 and the X-A2 or any fixed lens camera from the X-100 line up, Fuji's cameras always stand out amongst the crowd in terms of their picture quality, design and the choice of lenses and they're popularity is certainly well deserved. Still, any successful company has to try to bring something entirely new now and then (just like the Fuji have done with their GFX 50S medium format mirrorless camera that has managed to bring a lot of influence on the medium format devices market and bring a lot more portability and lower pricing than ever before).
The camera we are dealing with this time tells an entirely different story and is even trying to create an entirely new class of products by bringing a DSLR and a mirrorless camera closer than ever before and merging them together. We are talking about the Fujifilm X-H1, the company's biggest APS-C mirrorless camera and the most powerful one they've ever built. This time around, Fuji has decided to throw away the portability to bring as many features as possible to those professionals and enthusiast longing for a fast and capable APS-C camera that handles similarly to a normal-sized DSLR. It includes the latest X-Trans sensor (which means very good dynamic range and noise performance), fast shooting speeds, excellent build quality and control scheme, advanced video recording capabilities, in-body image stabilization (for the first time in a mirrorless camera coming from Fujifilm), very good expandability, advanced Hybrid AF system, flexible touchscreen and a large and sharp EVF) and more. Though younger than Olympus Pen F, it is much better when it comes to sensor technology.
It's a professional camera through and true and is trying to appeal both to photographers and videographers at the same time (something that couldn't be said about a lot of Fujifilm's older mirrorless cameras that were mainly focusing on stills rather than video recording). The only thing that could scare away some people is the X-H1's price (which almost rivals some of the most capable full frame cameras like the Sony Alpha a7 III) and it's certainly not a camera that could fit the needs of every photographer out there. It all comes down to what kind of speed you want to have on your camera, what kind of image and video quality and are handling and durability very important to you.
The X-H1 won't rival a full frame camera in terms of stills quality, but it does overshine a number of them in terms of other things we've mentioned in the previous sentence (and for some users, it will be all they ever need in a camera). Now, before we take a look at all of its aspects more closely, let us take a glance at its specifications and all the important features it brings to the table.
Since we're dealing with a professional camera, the first thing we need to examine its imaging capabilities (namely its sensor, processing power, exposure settings and so on). The first thing that many of you will wonder about the X-H1 is it's if its able to make use full use of its X-Trans pedigree and does it bring excellent image quality like the rest of Fuji's mirrorless cameras do. Well, it certainly does and throws something extra into the mix. It features the same sensor already found in company's venerable X-T2 camera, which means that you'll be able to enjoy good resolution, great color range and accuracy and also excellent dynamic range and noise performance.
Pros
Built-in WiFi
Bluetooth Connectivity
Articulating Screen
4K Max Video Resolution
Touch Screen
Electronic Built-in Viewfinder
External Microphone Port
Environmental Sealing
Timelapse Recording
2 Storage Slots
Remote control with a smartphone
Cons
Low Battery Life
Heavy Body
Click to read the full Review
It is one of the best APS-C sensors you could find on any camera up to date and is as close as you'll be able to get to full frame image quality by using a smaller sensor. One new addition found on the X-H1 (that currently can't be found on any other Fujifilm mirrorless camera) is the 5-axis in-body image stabilization. This is a huge deal for Fujifilm as it makes this camera a very powerful one both for photographers and videographers and thanks to its 5EV rating it will ensure that you get the chance to use slower shutter speeds in low light conditions (and get sharper and cleaner photos) and also much smoother videos when you're shooting them handheld. The increase in size and weight of the camera body is a worthy tradeoff for this feature alone. The rest of the things that will allow you to tailor the image quality and the exposure to your particular liking are the native ISO range of 200-51200 (expandable to 100 at the low and 51200 at the high end), minimum shutter speed of 30 sec and maximum of 1/8000 sec (it can go up to 1/32000 sec if you decide to use the electronic shutter instead of the mechanical one), the top flash sync speed of 1/250 sec and the exposure compensation adjustment range that goes from -5 to +5EV. To top it all off, Fuji also decided to include the support for 14-bit RAW files, which will give you even more room for making fine adjustments in post-processing (especially if your line of work is all about color accuracy).

The X-H1 is also backed up by a very powerful X-Processor Pro chip, which ensures that the performance and image processing are all kept at the highest levels possible. This is also the reason why this is one of Fuji's most powerful cameras to this date; it brings a 325-point Hybrid AF system, a maximum burst rate of 14 fps and the kind of responsiveness any professional would be happy with (more on that later in the review). The Hybrid AF system itself promises great focusing performance even when it comes to tracking moving subjects (as the Fujifilm X-H1 itself is the camera that aims to compete with the likes of Canon 7D Mark II or the Nikon D500 and sounds like a device that would do great for things like sports events, journalism and any kind of fast moving action).

There is one caveat to its shooting speed and that is its requirement to use an optional camera grip to achieve the burst rate of 14 fps and also to enable the electronic shutter mode (meaning there is more risk of rolling shutter effects if you pan the camera to fast while trying to capture motion). You will still be getting 11 fps with the use of the grip (or 8 fps without it) if you decide to use a mechanical shutter, so it might not too big of a nuisance for most of you (considering the fact that the X-H1's battery life isn't great by default and the addition of a grip would certainly help with that). The grip itself also promises to increase the overall responsiveness of the camera and also adds a headphone jack (which isn't present on the camera body) and thus its far from being a product that won't be useful for a lot of photographers and videographers.

The Fujifilm X-H1 cuts no corners when it comes to built quality thanks to its magnesium alloy construction and weather sealing (this makes it an excellent camera for wildlife photographers shooting in tough and unpredictable conditions who also need as much reach possible and fast shooting speeds). Another occasion where no compromises were made is when it comes to including a capable screen and EVF units, since both of them are quite sharp (the 3-inch tilting touchscreen itself sports a resolution of 1,040,000 dots while the EVF itself is even sharper with a resolution of 3,690,000 dots) and are sufficiently bright for use even under direct sunlight. You can also expect to get a very rich control scheme coupled with a wide array of customization options (which has always been a trademark of Fuji's mirrorless cameras), a lot of available ports and expansion slots (traditional hotshoe mount, micro-HDMI port, micro-USB 3.0 port, a microphone jack and also dual SD card slots that are compatible with the UHS-II standard). The only thing missing here is a headphone jack and you will be required to purchase the aforementioned grip (the exact model is the VPB-XH1 Vertical Power Booster grip) to gain that functionality.

Considering the fact that the added 4K recording will certainly hit your battery hard, using a grip to get much better endurance certainly sounds like a good idea. While we're on the topic of video recording, we should mention what the X-H1 manages to bring to that particular category. Aside from the already mentioned 4K recording, 5-axis image stabilization and the headphone and the microphone jacks, it also includes support for Log profiles, Zebra patterns, Focus peaking, a 120fps 1080p mode, full manual control of exposure, integrated stereo microphones and more. If you're an avid Fujifilm user or a serious videographer that finally wants to give a try to one of their cameras, the X-H1 will be your best choice for that kind of work.

All in all, the Fujifilm X-H1 is one of those mirrorless cameras that somehow manages to include every functionality you could ever imagine on a modern flagship camera and does so without costing an arm and a leg to find its way in your hands (it's still far from being a budget offering but it really does bring a lot of bang for the buck despite its high price point).
Body and handling
The body of the Fujifilm X-H1 has to be the one thing that stands out the most among all of its other aspects and features. Currently, it's the Fuji's only oversized camera in their lineup of mirrorless devices (without counting the GFX 50S, which is a bigger camera due to its large medium format sensor). It is a camera meant for those people who want all the benefits of a mirrorless system, but also want an ergonomic design similar to a DSLR or one of Panasonic's GH4 or GH5 cameras and are willing to sacrifice portability in the process. The X-H1 has a significantly better grip than your traditional mirrorless camera (including any of Fuji's own products), added features like the in-body image stabilization and a little top plate LCD, brings much better balance when being used with a telephoto lens (which many of photographers would want to do with this particular camera considering its big focus on performance) and there's also the weather sealing and more room for a more usable control scheme.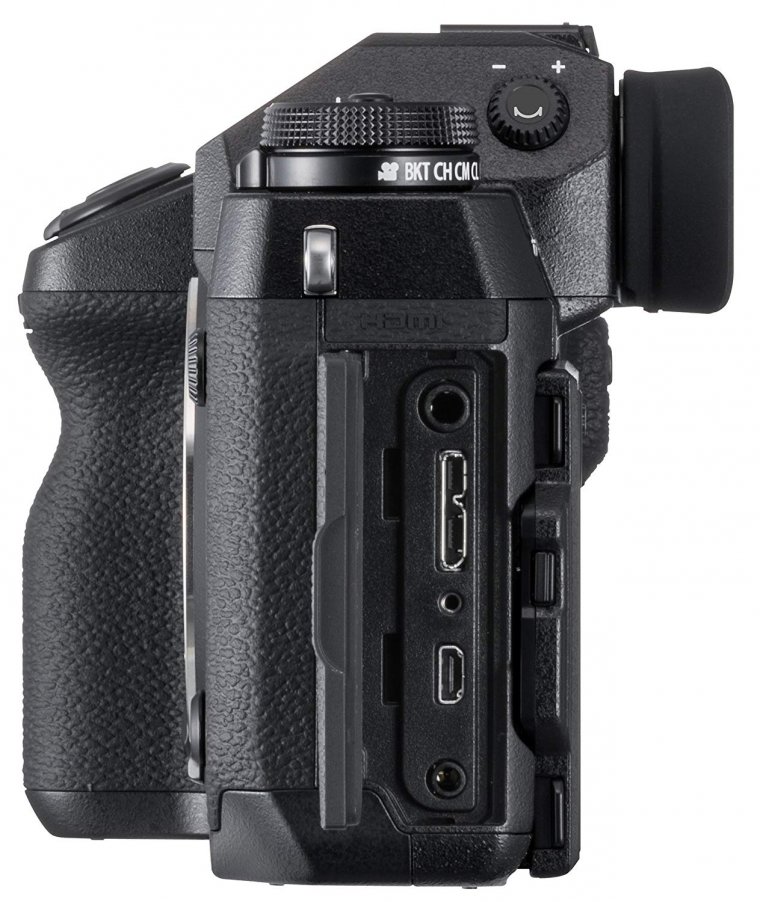 So, the X-H1 is certainly a camera that will be very comfortable to use for those that want something bigger and beefier, but those used to smaller mirrorless camera (and their benefits of portability and weight) should certainly try it out first (in a store or by renting it) before considering it as their next purchase. At 673 grams (without any lens), you will certainly feel its presence in your hands or around your next after shooting with it for some time. The build quality of the X-H1 is also top-notch thanks to the magnesium alloy construction and you'll certainly be able to use it in some very harsh conditions without having to worry about its durability (this also holds true for dropping it). Its control scheme closely resembles ones found on some of other Fuji's mirrorless cameras, but its expanded even further with some additional buttons and dials (it features dedicated controls for all of the important functions and a lot of those can also be reprogrammed to your liking).
Now is time to end all the introductions and take a look at the X-H1's more closely and pay attention to any of the important details that make it the advanced camera it really is. Let us start with the front, as this is when the story immediately gets interesting. Besides the usual things like the AF-assist illuminator/Self-timer lamp, a pair of stereo microphones and the lens release button, you will also find the Fn2 button (one of the customizable ones), the front command dial, the focus mode selector and the flash sync terminal (much more features than you would find on most cameras, even some professional ones). The left side of the X-H1 holds all the available ports (headphone and microphone jacks as well as micro-USB and the micro-HDMI connectors) while the right side features the memory card slot cover that protects the included dual card slots. The battery compartment, the tripod mount and the vertical power-booster grip connector cover are all located on the bottom of the camera.
Looking at the top of the Fujifilm X-H1 will reveals the ISO adjustment/Drive dial (with a locking mechanism on top of it), the diopter adjustment dial, a traditional hotshoe (it will allow you to mount an external flash, which is important since this camera doesn't come with one built into its body), the Shutter speed/Metering dial, the secondary LCD monitor (and the button to active its backlight), the Fn1/Exposure compensation button and lastly, the shutter button and the On/Off switch located around it. All that is left is to look at the back of the X-H1 and you'll certainly be able to find a lot more features there in addition to those found on the rest of the camera body. Beside the screen and the viewfinder, you will also notice the Delete and the Playback buttons, the View mode button, the AE-L and the AF-On buttons, the rear command dial, the Quick menu and the focus stick, the Disp/Back button and lastly, the four-way navigation controller with the Menu/Ok button in its center. Well, there's no denying the fact that Fuji had very serious intentions when it comes to turning the X-H1 into one of the most advanced mirrorless cameras out there in terms of its control scheme and build quality and they've definitely managed to make it happen. It's always good to see when a company goes one step further in creating something of true excellence (like replacing an ISO button and a traditional shutter speed dial, with dedicated dials that will allow you to make exposure adjustments without having to look at any of the included screens or the EVF).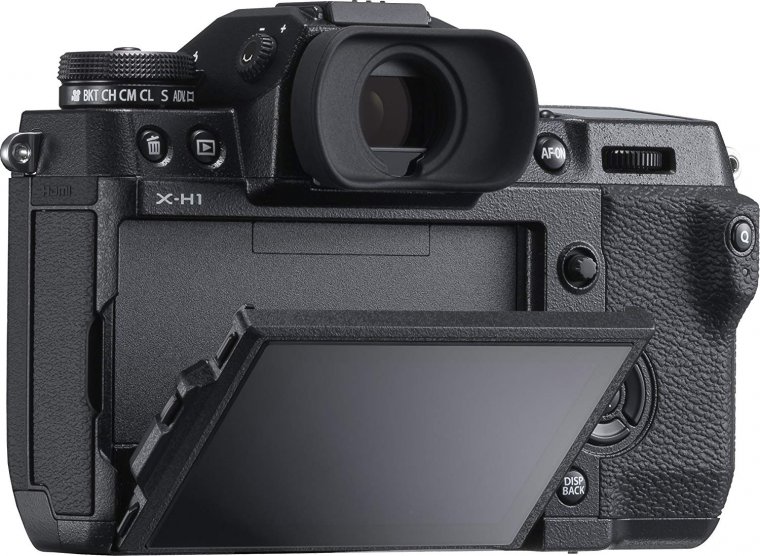 While the Fujifilm X-H1's main focus lies on physical controls, rather than virtual ones, it still brings one of the best touchscreen experiences ever found on a Fuji mirrorless camera (with improvements like the inclusion of an AF touchpad, better use of the user interface and very good overall sensitivity). The menu systems themselves are well-balanced and relatively easy to navigate (they could use some further refinement but as a whole, they provide a very good user experience and only those that have never used a Fujifilm camera before will have to spend a certain amount of time to get used to them). Still, usability and user-friendliness aren't the main reasons the interface on the X-H1 will be appreciated by many professionals as its customization options are its most impressive aspect and real thing that should cause some excitement among them.
The first thing you'd want to do when starting to play around with your new Fuji camera is to adjust its display settings and choose which indicators and information are displayed while you're shooting in live view (it's up to you to decide how clean or how busy it will look). After that, you should also take a look at a list of items that can be displayed on the secondary LCD monitor and also choose the color of its background (it can be either black or white). When you're finished with making those adjustments, you should check out all of the customization options available for the X-H1's physical controls. The first important thing to make note of is the included Quick menu (brought up by pressing the Q button located on the back of the camera). It will give you the ability choose up to 16 different items from a list of functions and settings, pick their position and store them on one easily accessible screen (this is a great way of keeping a collection of most used and less important functions in one space, without having to waste the time by looking for them inside separate menus). Then there are all the available functions that can be assigned to all the function (Fn) buttons (ranging from things like Image size and quality, MF assist, Flash function setting and EVF/LCD brightness to Flicker reduction, Color, Sharpness, Dynamic range and so on). The My Menu feature is also a very useful one as it will allow you to store a list of your most frequently used options and will complement the Quick Menu option quite nicely.
Now, before we end this section of the review and move on to another important matter (which is the performance), it is time to see what the Fujifilm X-H1 brings to the table in terms of wireless connectivity. Since it features both the Wi-Fi and Bluetooth 4.0 it is quite easy to connect it to a smartphone, tablet or other devices and save some power and time in the process (thanks to quick pairing and the low amount of energy wasted by the Bluetooth module). To connect the X-H1 to a smart device (it works both with Android and iOS products) you'll need to download the Fujifilm Camera Remote application and choose one of the two connection methods. After you've done so you'll be able to browse images taken with the camera directly on your smartphone or a tablet, download them, use the location data gathered by your smartphone or simply remotely control the X-H1 and use your phone's or tablet's screen as a large viewfinder (a number of manual options you can play within that mode is also available). You will also be able to connect the camera wirelessly to your computer if you decide to install the Fujifilm PC Autosave application and automatically backup images or using the tethering feature with the help of Hyper-Utility Software. You should also have no problem printing your images wirelessly if you own one of the Instax SHARE printers.
All in all, Fuji have done a tremendous job when it comes to creating such a well-rounded camera like the X-H1. It manages to offer everything from the excellent build quality, handling, controls and expandability to a nicely crafted and highly customizable user interface to the wireless capabilities that cover any kind of features you would expect to get on a Wi-Fi enabled modern mirrorless camera. When it comes to body and handling category, it is pretty obvious that the X-H1 deserves a perfect score and passes our test with flying colors. Now, let us see if it holds up to our expectations when it comes to focusing, performance and endurance.
Autofocus and performance
The 325-point Hybrid AF system built inside of the Fujifilm X-H1 is the same system as one found in one of their most popular mirrorless cameras (the X-T2) but has been optimized to provide better performance (especially when it comes to shooting in low light or using any kind of lenses with large apertures). Thanks to its hybrid nature, the said AF system has the ability to adapt to many types of situations and try to balance speed and accuracy according to the lighting conditions or the types of subjects you're working with.
Shooting anything that doesn't move won't present itself as any serious challenge for the X-H1, so everything depends on how well it handles the more demanding tasks. While the focusing speed and accuracy in low light do show noticeable improvement over the X-T2, the subject tracking performance remains largely the same. This means that the camera will be able to hold its own when it comes to action, sports or any kind of other photography that includes moving subjects but it's still not at the same level as some of its competitors (especially the more expensive ones). It's indeed a very good performer for the camera of its class, but you won't be able to get a 100% shot rate with subjects that move in a more unpredictable manner and you'll also need to make sure that you're using one of Fuji's better quality lenses (since your focusing performance will largely depend on their design and not all of them perform the same on more modern bodies). Still, the X-H1 will allow you to get a lot of keepers even in those unpredictable situations thanks to its incredibly fast burst rate (more on that in a bit) and a lot of available settings that will allow you to adjust the behavior of the AF system.
Now, let us see what kind of focusing modes you can expect to find on this camera. You'll get a choice of three main focus modes (you'll be able to conveniently switch between them thanks to a dedicated focus mode selector located at the front of the camera); Single AF (your regular focus mode suited for still subjects), Continuous AF (a mode that will allow the camera to constantly reacquire focus as long as the shutter button is being pressed halfway and is best for shooting any kind of moving subjects). Additionally, you could enable the Pre-AF option and gain the ability to focus continuously even without having to press the shutter button. Then there are all the available focus area modes; Single Point (uses only of focus point to allow you to precisely focus on a small subject or a part of a larger one), Zone (it will allow you to choose one of the included zones and use all the focus points that fit into its predefined size), Wide (depending on the situation, this mode will use a single point or a group of them form all the available 325 focus points) and lastly, the All mode is a combination of all the three main focus zones and will give you the option to switch between them on the fly by using the rear command dial. Interestingly enough, all of them serve a different purpose if you switch to the Continuous AF mode (only the Wide option is replaced with one simply called Tracking) and can be used to fulfill different subject tracking requirements (for example, the Single Point mode is best to be used for subject coming towards you, while the Zone option is more ideal for subjects moving in a less predictable manner).
The Fujifilm X-H1 also brings a really comprehensive control scheme that will allow you to adjust the AF behavior quickly and efficiently; the focus stick will allow you to choose your desired focus point by moving it in any direction and pressing it will instantly enable the center focus point while rotating the rear dial will give you the ability to cycle between different frame sizes and pressing it in will revert back to a default frame size. Focusing manually with this camera is also a joy thanks to a myriad of different features that will help you immensely with getting perfect focus in all kinds of situations. Everything from Focus zoom and Focus peaking, the manual focus and the AF distance indicators and even the Digital Split Image option are available and helpful in their own way (the X-H1 is one of the most feature packed cameras on the market when it comes to incorporating different focusing aids).
Now, it's also no slouch when it comes to performance in general and will not leave you waiting for too long for it to power on and allow you to take your first shot. This is all due to its powerful processor and Fuji's optimization and even gets better if you connect it to the optional power grip. Now, when it comes to burst rate shooting the story gets a little complicated as the aforementioned grip will dictate how much shooting speed you'll be able to squeeze out of the X-H1. By itself, it will give you a 14 fps burst rate with the use of an electronic shutter (and a buffer size of around 40 JPEG or 23 RAW images) and a burst rate of 8 fps with the use of a mechanical one (with a buffer size of 80 JPEG or 25 RAW photos). Attaching it to the Vertical Power Booster Grip will increase the shooting speed for the mechanical shutter to 11 fps and without almost no hit to the buffer depth for the RAW files (it is reduced to 70 images when it comes to JPEGs).
The grip itself also plays an important role in improving the Fujifilm X-H1's considerably from what its battery is able to provide by default (you will be able to get an endurance rating of 900 shots instead of the unimpressive 310 shots). It is strange to see that Fuji hasn't managed to fit a larger battery pack in such a big camera body, but at least the solution conveniently lies in the officially provided battery grip. The availability of USB charging is also a great addition as it will allow you to charge the battery without having to remove it from the body (it works no matter if you connect the camera to an external power bank, your computer, laptop or plug it directly into a wall socket).
All in all, the Fujifilm X-H1 certainly lives up to all the expectations you could have for its performance and will be a great camera to own for anyone looking for a mirrorless APS-C device that will give them flagship-grade focusing capabilities and responsiveness.
Video features and quality
The days of Fujifilm cameras providing great stills quality, but inferior video recording capabilities have finally come to an end and the X-H1 is the company's latest representation of a camera that retains the photographic prowess you would want to get from one of Fuji's mirrorless devices but also brings a lot in terms of options to the end-user in regard to available resolutions, control over audio and exposure, stabilization, picture profiles and more. The camera will allow you to easily balance between framerate and resolution thanks to the inclusion of two most important modes: 4K 30 fps recorded at a high bitrate of 200 Mbps and the 1080p 120 fps mode that is ideal for shooting fast action that will be turned into the slow-motion footage.
The 4K footage itself does feature a slight crop of 1.17x but in return reduces the rolling shutter effect that is very noticeable on many of today's cameras. The image quality that can be achieved both in those conditions where there's an abundance of light and in those that are lacking it is certainly very good and worthy of a modern mirrorless camera, but still nothing groundbreaking or good enough to bring down those cameras that are considered to provide the best looking footage. Thanks to the inclusion of an external microphone jack and the headphone jack (if you pair the camera with its optional grip) the audio recording is well covered on the X-H1 and so is its ability to provide you with raw footage that can be processed as you see fit due to inclusion of the F-Log profile (the Eterna Film Simulation mode is also available).
The camera also feels well-equipped to provide good focusing performance as it will give the ability to use a total of 91 focus points, adjust their behavior, tracking sensitivity or enable the Face Detection mode (Focus peaking is also here for those that prefer to focus manually). We should also mention the addition of a Movie Silent Control feature. It is a special mode that will allow you to access all of the important video recording functions just by using the touchscreen as your main input method (hence the name Silent), which is a great addition for those that want to record audio using the internal microphones and don't want to create any unnecessary noises by using the physical controls.
Image quality
We weren't met with any particular surprises (neither the good or the nasty) when examining the X-H1 from the angle of the quality of its stills. Since it features the same sensor found in the likes of the Fujifilm X-T2 and the X-Pro2, its capabilities are equal to those two cameras. This means very good detail retention, pleasant colors (and the variety of Film Simulation modes that will allow you to easily change their look), good dynamic range and one of the best abilities to handle high ISO values on any of the available APS-C cameras. The JPEG engine on the X-H1 is also nicely optimized and brings very mature noise reduction and sharpening algorithms (so you don't have to hesitate to shoot only JPEGs on an occasion or two).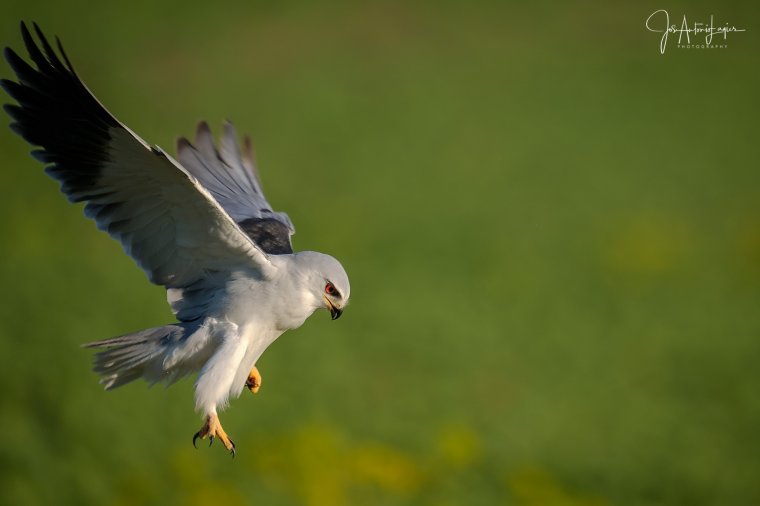 Photo courtesy of Jose Antonio Lagier Martin
Add the very capable in-body image stabilization into the whole mix (as it will give you some extra headroom if you find yourself taking photos at night), the optical quality that the most of Fuji's lenses possess and you've got a very capable device on your hands that will be able to deal with any kind of photography you decide to throw at it.
Conclusion
Fuji has certainly created a very interesting camera in form of the X-H1. It may not be a product that will be to everyone's liking or will be able to fulfill the needs of every professional photographer and videographer out there (thanks to some limitations posed by the APS-C sensor in comparison with full frame, the increase in weight and size over the more portable mirrorless cameras on the market and the relatively high price point) but it is still a very solid camera with many strengths to its side.
Some of these are the solid build quality, excellent control scheme, great picture quality, very good EVF, advanced focusing system, expansive wireless capabilities, fast shooting and operational speed, good battery life and a complete set of ports and expansion slots (when the camera is coupled with its optional vertical grip), very good video recording capabilities and more.
Whether the Fujifilm X-H1 is a camera suited to your own needs will depend only on two facts; are you looking for an advanced APS-C camera in a DSLR-like package and does your financial situation allow for one to find its way in your hands.
The following two tabs change content below.
An amateur photographer, songwriter, musician, computer and technology geek and an occasional comedian, I'm a little bit of everything. I always aim to pursue things I'm passonate about and try to look on the positive side of things whenever I can. My mission is to wrap my articles in that aura of positive energy and keep a healthy balance between being serious about my work and spicing things up with a little fun now and than. After all, life's a game and there's always a different way to play it.