Fujifilm X-E3 Review: Let's define another classic!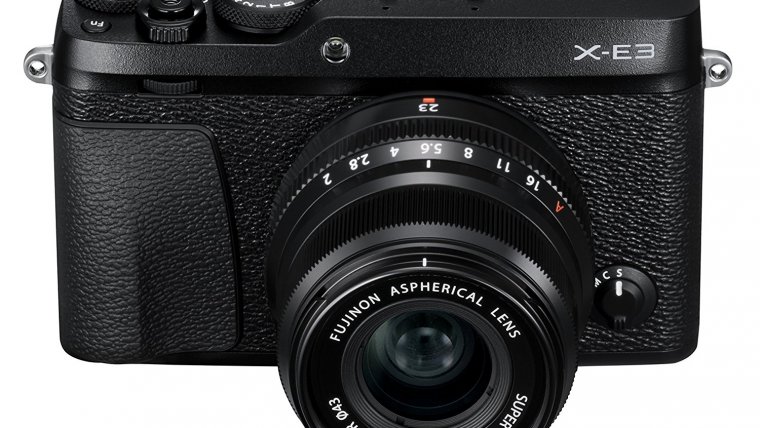 Fujifilm X-E3 Review: Let's define another classic!
www.sleeklens.com
If you're a fan of mirrorless cameras and you're currently on the lookout for a very capable, but also competitively priced offering, then we are certain that you'll find a lot of interest in this review since we've finally got the chance to review one of the latest mid-range mirrorless cameras being released by one of the top manufacturers.
We're talking about the Fujifilm X-E3, a successor to the already well established and fairly popular X-E2 model. Since it's been more than three years since the release of the older model (which is a lot of time in the world of technology), the X-E3 brings a lot of improvements to its side and could certainly be considered a very modern camera judging by its specifications and also its design. While its feature set resembles that of some of the current Fuji's cameras, its design follows a different path as it doesn't try to mimic the look of the older film cameras like a lot of Fuji's line up does. It's a mirrorless camera that looks like modern device and it's not trying to hide it. We, do like this approach as the Fujifilm X-E3 looks as appealing as its more vintage looking brothers (at least in our opinion) and it's always great to have more choice when it comes to the design of the cameras.
As we've already mentioned, it's also priced very competitively and sits just in between the currently available mirrorless cameras and DSLRs, something that could certainly be considered a positive thing. Its highlight features are the X-Trans APS-C sensor, 4K recording, a 325-point AF system, EVF, 8 fps burst rate and much more. It really seems like a well-polished and feature-packed camera when being looked at solely from the standpoint of its specifications. It seems that we're getting yet another Fujifilm camera that is destined to be a commercial success, but as always, we'll reserve our final conclusion for the end of this review. So, let's examine the X-E3's specifications more closely and see what it really aims to bring to the mid-range camera market.
The first about the Fujifilm X-E3 that should catch your attention (aside from its design) is its image sensor. Since we are talking about a mid-range mirrorless camera it's only natural that it includes the Fuji's trademark 24-megapixel X-Trans APS-C sensor. What this means is that you can expect to get a unique look in terms of colors and processing in general and also great low light performance and dynamic range.
Pros
Built-in WiFi
Bluetooth Connectivity
4K Max Video Resolution
Touch Screen
Electronic Built-in Viewfinder
Face Detection Focusing
Light Body
External Microphone Port
Timelapse Recording
Remote control with a smartphone
Cons
No Image Stabilization
No Articulating Screen
No Environmental Sealing
Low Battery Life
Click to read the full Review
The only thing required of you is to pair the camera with a decent lens and getting good image quality shouldn't be a problem at all, no matter the conditions you find yourself shooting in. You'll also be able to shoot at ISO values from 100 to 51200, which will certainly give you a lot of control over your exposure.

The sensor in question is also coupled with a powerful X-Processor Pro unit to enable a speed use of those megapixels with a burst rate up to 8 fps (14 fps when using an electronic shutter). It also doesn't seem like a sloppy camera when it comes to its focusing system, which consists out 325 contrast detect AF points and should provide you with very respectable performance, even when it comes to tracking moving subjects or shooting some sports or action. We don't expect it to perform as good as some flagship mirrorless cameras and DSLRs, but we do believe that it will be able to hold its own against the competition it has to face from its own price bracket. Since the speed of a camera also depends on how long or short can it keep its shutter open, it's good to know that the X-E3 comes equipped with both the mechanical and the electronic shutter systems which will enable you to shoot at shutter speeds ranging from 30 to 1/4000 sec using the mechanical shutter and up to a shutter speed of 1/32000 when the electronic one is being used.

Now, let's talk hardware. The X-E3 is made out of a combination of magnesium alloy and plastic and weighs only 337 grams, which certainly isn't a lot for a camera with at least some premium materials included in its construction. This means that no one should have problems with using it for an entire day and without feeling fatigued afterwards. It also means that it won't be easy to keep the camera in a good condition, despite it lacking weather sealing. We also like what Fuji has done with the control scheme, which aims to combine advanced physical controls (twin control dials) together with the touchscreen to provide for a very versatile user experience.

The touchscreen itself also sports a decently high resolution of 1,040,000 pixels but is unfortunately fixed, which won't be ideal for those who like to record videos or shoot at more complicated angles. What should be of great benefit to any type of photographer is the included EVF, which is very sharp thanks to its resolution of 2,360,000 dots and also 100% accurate, meaning that it will be very easy to perfectly frame your photos with it. We do wish that Fuji has gone a step further and included a built-in xenon flash on the X-E3 since most of the users probably wouldn't want to invest in an external flash unit and would be perfectly happy with what the integrated one would provide. There is a small external flash that comes included with the camera, but it only has an average range and will be bested by most of the flashed that come built-in with the cameras themselves. On a more positive note, it's great that the X-E3 sports both the integrated stereo microphones and an external microphone jack for those who want to record professional quality audio. We do wish that a headphone jack was also included, but considering we're talking about quite a compact mirrorless camera, we expected that some sacrifices had to be made to fit all of that technology into such a body. Some of the other important technologies available are the micro-HDMI port, 802.11b/g/n Wi-Fi and Bluetooth LE and also an orientation sensor.

The Fujifilm X-E3 also brings a lot of important features for all the videographers out there, mainly the 4K 30 fps and 1080p 60 fps recording, focus peaking and Touch AF (together with the included microphone jack). It also promises to capture its 4K footage without any cropping using something called Pixel Binning. This is excellent to see since many of today's large sensor cameras are still plagued with the issue of cropped video footage, which makes it hard to record videos at the exact focal length you would also use for taking stills. So, we believe that most of you will be able to come to a conclusion that the Fuji X-E3 sounds like a very compelling camera and would be interesting to find out more about it. If that's the case, stick around and let us embark on a journey of discovery and find out as much as we can about this camera.
Body and handling
The body of the Fujifilm X-E3 is a step in the different direction for the company as they seem to be trying to implement a couple of new things. The X-E3 certainly looks different than most of Fuji's mirrorless cameras and it aims to bring a design that's more compact, but also comfortable to hold. The pop-up flash on the top has been removed to allow for a sleeker look and straighter lines and you get the option to use the external one supplied in the box or get your own.
The traditional navigation buttons on the back have also been replaced with a little stick that can be used both for the navigation through the menus and to select a particular focus point. Fuji has also included an additional method of replacing the four-way navigation controller as you can swipe in any of those directions on the touchscreen while on the main screen and gain the same functionality. We aren't sure if this improves on the old method in any way, but it's certainly an interesting approach that will surely be liked by some users. Other than that, the X-E3 is your traditional mid-range mirrorless camera that's built from high-quality materials, but also lightweight and very portable. It feels good to hold and features enough means of control to satisfy even the more advanced photographers out there. There's really not a lot to complain about, aside from the lack of a built-in flash unit (which may or may not be a problem to you).
Now, all that's left to do is to examine each of its sides and point out every important detail featured on its body. Starting with the front you'll find the front command dial, the AF-assist illuminator/Self-timer lamp, lens release button and the Focus mode dial which lets you switch between Single, Continuous or Manual focus. The left side of the camera consists of the microphone/remote release jack and micro-HDMI and micro-USB ports, while the right side itself is clean of any ports. The bottom of the camera holds the tripod mount and the battery/SD compartment. Looking at the top of the X-E3 reveals a pair of stereo microphones, a hotshoe connector, a shutter speed dial, an On/Off switch with a shutter button on top of it, the Fn1 function button and the exposure compensation dial.
Now, things get really interesting when we turn the camera on its back. Here we find the touchscreen and the EVF (accompanied by the diopter adjustment dial), the View Mode, AE-L and the Drive buttons, the rear command dial, the focus stick that also acts as a control joystick, the AF-L and the Q (Quick menu) buttons located right on the thumb rest and lastly, a row of three buttons located under the focus stick (Menu/OK, Display/Back and the Playback buttons). So, if you don't mind the lack of the more traditional navigation controller you certainly shouldn't be dissatisfied with what the Fujifilm X-E3 has to offer in terms of its control scheme and every other aspect of its body. The same can be said about the user interface; Fuji has managed to create one that shouldn't be a problem to navigate even for the beginner photographers, as it's quite logically organized and provides an easy access to every important information and setting a photographer would ever need.
Another aspect that has been the staple of Fuji's mirrorless cameras for a few years now is how customizable they are, and the tradition is certainly preserved with the X-E3 as well. While a lot of things can be set up and adjusted to user's liking on this camera, we will mostly focus on the features and functions that will make your life easier while shooting. The first one is the Q menu, which by default holds things like the ISO, White balance, AF mode, Flash function setting and much more, but you can also rearrange them the way you want it and also add/remove other functions. Then there's the ability to customize the functionality of many buttons (physical and virtual ones). You can reprogram the Fn1, AE-L, AF-L and the function of the click of the rear command dial as well as the default behavior of the four directional swipes on the touchscreen (which are called the T-Fn1, T-Fn2, T-Fn3 and T-Fn4 gestures). If the Q (or quick) menu isn't enough for you, you can also make use of the additional set of settings that you can put on the My Menu. So, there's certainly no lack of options for those advanced users that like to tinker with their cameras and set them up as close as they can to fit their own needs.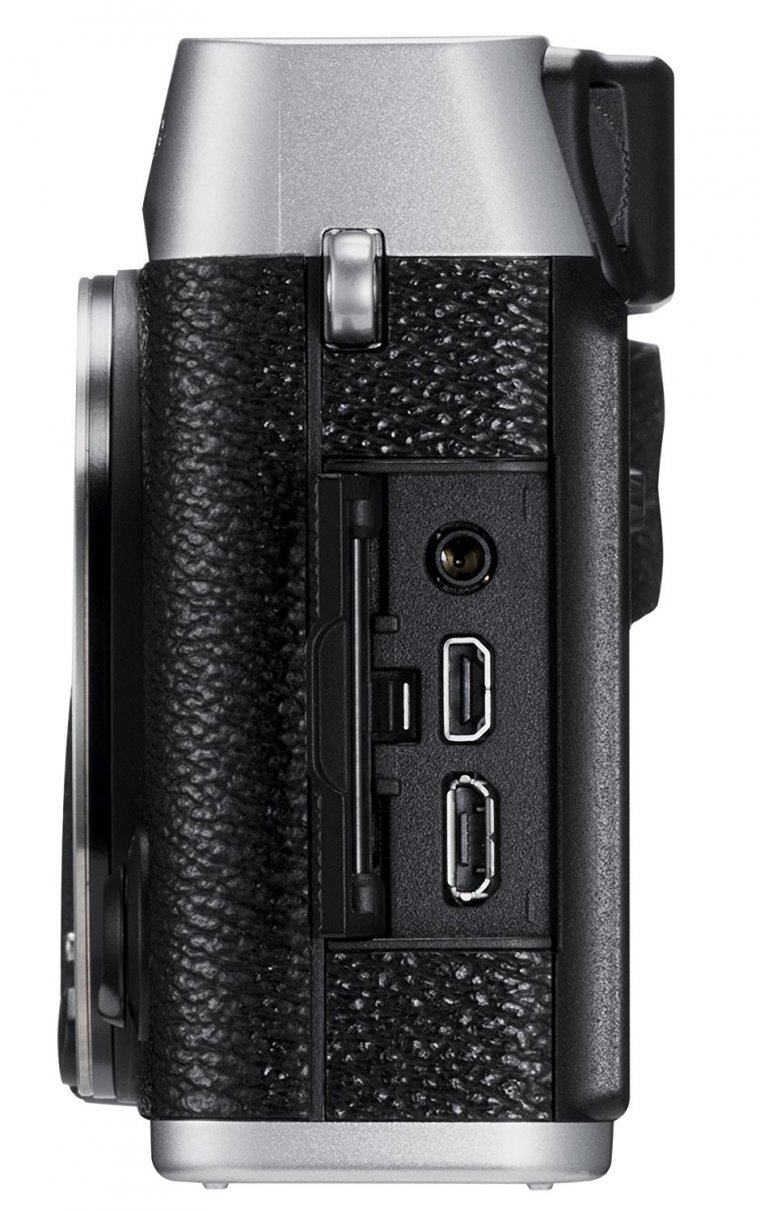 Now, let's move on to Wi-Fi capabilities and see if the X-E3 can also impress us in that regard. Most of you would be interested in how well the camera communicates to smartphones or tablets and we can say that we've had no problems with these kinds of tasks. You can easily connect to any smart device via Wi-Fi or Bluetooth and perform all the necessary operations through the FUJIFILM Camera Remote application (available both for Android and iOS devices). Once you've established the connection you can do things like viewing the photos located on the X-E3 on your smartphone or tablet's screen, upload those photos on your smart device's storage, remotely control your camera or copy the location data gathered by your smartphone directly into the EXIF information of your images. If you wish to upload the photos taken with the X-E3 on your computer, you can also do it via Wi-Fi and the FUJIFILM PC AutoSave application. You can also easily print your images if you own a compatible Instax SHARE printer by simply connecting them both wirelessly and no dedicated application is required for such functionality. All in all, we are very pleased with what the Fuji has done with the X-E3. It's certainly a camera that looks and feels as good as you would expect from such a well-established company and we believe that anyone that's interested in this camera because of its aesthetics will be 100% pleased with everything it has to offer. Job, well done Fuji.
Autofocus and performance
The Fujifilm X-E3 also shows a lot of promise when it comes to focusing performance. Its 325-point hybrid AF system is the same one found in its bigger brother, the X-T20, but Fuji claims that it features improved performance because of the newer AF algorithms. We don't have a way of telling if such improvement is real or it's just marketing talk, but nevertheless, we can certainly say that the X-E3 performed admirably during our testing and didn't show any major weaknesses. You can expect it to exhibit predictable and consistent behavior for all kinds of different applications (still subjects, moving subjects, low light and so on). The combination of both the phase detects and contrast detect points (thus the aptly named Hybrid AF) certainly helps a lot for the camera to adjust to many different shooting conditions. So, even if you're a professional photographer, we believe that you will find the AF system built inside the X-E3 to be pretty respectable and easy to rely on.
Now, let's examine all the focusing modes that are given at your disposal. The first thing to decide is in which of the three main modes you want to be in; the S or Single-AF is your standard mode best suited for stationary subjects, the C or Continuous AF should be used when there are moving subjects in your scene (as the camera will constantly try to reacquire focus as long as the shutter button is pressed halfway) and lastly, the M or Manual mode needs to be activated in those cases when you wish to focus manually. Additionally, you can also activate the Pre-AF mode in which the camera will focus continuously without the need to press the shutter button, something that will be great for video recording or for those users that just want to take photos without having to think about focusing. On top of those three main focusing modes, you can also customize the AF behavior even further with the addition of the few of other sub-models. If the Single-AF mode is active you can choose either the Single Point (the camera will focus on one of the selected focus points), Zone (the camera will use multiple focus points located inside one of the chosen zones) or the Wide mode (all of the available focus points will be used to identify your subject and to quickly acquire focus). The Continuous AF mode also brings the Single Point (this time it will attempt to track your subject with the focus point of your choice) and the Zone modes (best to be used for those subjects that move in a more predictable manner), but also brings a unique mode of its own and that's Tracking (the mode you want to be in if you're shooting any moving subjects that aren't moving in any predictable patterns). There's also an "All" mode which can be enabled for both the Single and Continuous AF and it will allow you to use the rear command dial to cycle through the available focus modes. For those of you that prefer to focus manually Fuji have also included the usual focus assist like the Focus Zoom and Focus Peaking and a third additional mode called the Digital Split Image which splits the center of your frame which will start to align all of the parts of the image after you focus correctly using the focus ring on your lens.
Photo courtesy of Wolfgang Krassnitzer
Now, onto the rest of the performance factors. As is the case with its focusing capabilities, the Fujifilm X-E3 also doesn't disappoint with its overall behavior, meaning that the camera always operates at a very respectable speed. It takes less than a second for it to power on and takes the first shot, around 0.2 seconds to focus in most conditions and around 0.3 seconds to get ready for the next shot after the previous one has been taken. We also like what can be achieved with the camera's burst rate mode. The choice of the shutter type will dictate your maximum speed; the mechanical shutter allows you to shoot at 8 fps, while the electronic one brings much faster 14 fps (but also the added risk of the rolling shutter). The good thing is that the each of these shooting methods bring very respectable buffer depths. Shooting at 8 fps will bring you a buffer size of around 48 frames for JPEG and 26 frames for RAW images, while using the electronic shutter and bumping the speed to 14 fps lowers the buffer size for JPEGs to around 28 images, but manages to keep very similar performance for RAW files with around 24 images. These are certainly not the numbers worthy of an action or sports oriented camera but are still very good for the class of cameras the X-E3 is positioned in.
The last item on our list of performance-related stuff is battery life and this is an area in which the X-E3 could be considered an average performer at best. The endurance rating of 350 shots sits right in the middle of the battery life we would expect out of a mid-range camera like this one, so if you're a heavy user you should definitely invest in a spare battery if you decide to go with the X-E3. The cool thing is that you can also charge it directly via USB, which enables you to carry around an external battery pack and get even more power for those occasions when the spare battery just doesn't cut it. All in all, aside from the average battery life, the Fujifilm X-E3 impresses in all of its other aspects, especially when it comes to its focusing system, which turned out to be one of the most impressive ones we've ever seen on a camera of this class.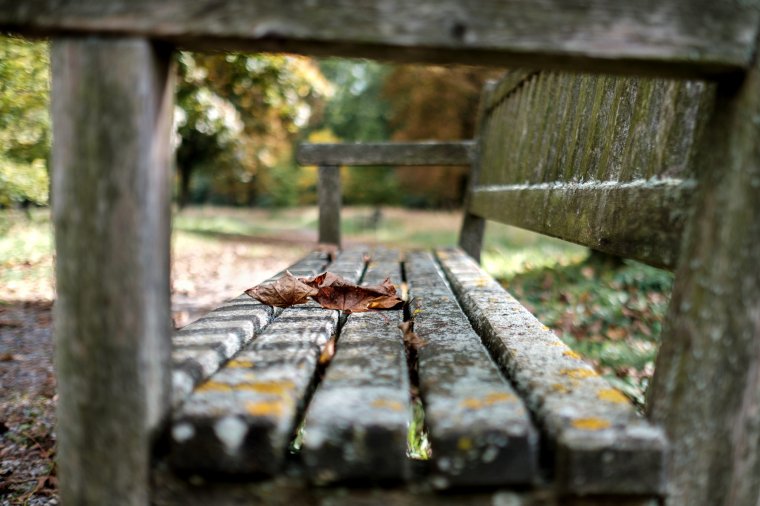 Photo courtesy of Wolfgang Krassnitzer
Video features and quality
The Fujifilm X-E3 presents a step forward in company's tendency to improve the video quality and capabilities of their mirrorless cameras, especially those that aren't of the top-end variety. The first thing you'll surely notice is that the 4K recording is on board with this camera, something that is great to see. For those of you that would like record smoother footage, but can accept a little drop in video quality Fuji has also included a 1080p 60 fps mode. Now, having 4K recording is a good thing, but not a unique feature by itself, so it's no wonder that we get one more feature that will make the X-E3 more competitive as a video making tool and that's the ability to record those videos without any cropping. If you've looked at most of the today's 4K enabled cameras (and we are not talking camcorders or other more specialized devices) you would have certainly noticed that a lot of them suffer from the same limitation and not being able to make use of the full field of your lens and making it longer than it really is. Now, without debating the reasons for such an occurrence, we will only say that it's great to see that no such limitation exists on the X-E3. We did notice that the recorded footage wasn't as detailed as some of the best 4K shooters around, but we'd gladly accept a little compromise in quality for not having to go through the hassle of dealing with cropped videos. Luckily, the very good dynamic range and noise performance, as well as the traditional color rendering of Fuji's cameras remain, despite a little drop in sharpness over some of its competitors.
What's also great about this camera is that it offers both the internal stereo microphones and the ability to record an external one via the microphone jack. This means that you should have no problem recording high-quality audio with the X-E3. Full manual control over exposure is also available and so is shooting in Advanced SR Auto mode for those that don't want to fiddle with manual controls. You'll also get a decent amount of options when it comes to focusing. You can use the same three main modes as with stills (Single, Continuous, and Manual) and also choose between two available AF areas (Multi and Area). Naturally, the Continuous AF mode will allow the camera to constantly be alert to your surroundings and reacquire focus if it deems necessary, while the Single AF mode puts shifts the focusing control entirely to you. You can get some help in Single AF mode if you enable the Intelligent Face Detection feature, which will automatically try to recognize people in your frame and let you focus very easily on them. The autofocus system itself also performed very well, in this case, showing only little focus hunting on some occasions, but no other major problems. You can certainly rely on it to provide you with a very satisfactory experience. So, despite not having some of the more advanced features such as zebra patterns and Log profiles or even hardware-oriented additions such as the articulated screen or a headphone jack, the Fujifilm X-E3 will certainly pique the interest of those users inclined on doing some advanced video work with a mirrorless camera, but also wanting to use one of the Fujifilm camera and also get the stills quality that's typically attributed to them. And let us tell you, you certainly won't be disappointed with the X-E3 when it comes to taking stills, as we will point out in the very next section of this review.
Image quality
It seems that a certain trend has begun to emerge in case of Fuji's mirrorless cameras and that's their chart-topping stills image quality. The story is no different in case of the X-E3, as you would expect from a mid-range camera. The 24-megapixel APS-C X-Trans sensor certainly has enough going for it to satisfy even the most demanding photographers out there, except for those that really can't part with the low light performance of a capable full frame sensor or are used to using medium format cameras, but then we're talking about lot more pricey investments than you would have to make with the X-E3. We really couldn't find any faults whatsoever in terms of image quality; photos were sharp, clean, free of any noise at lower ISO levels, colorful and sported a respectably wide dynamic range.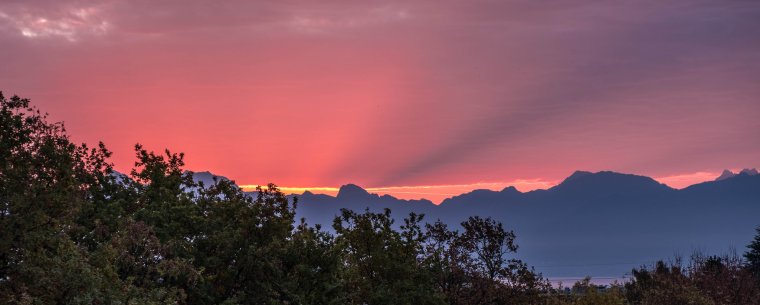 Photo courtesy of Julien Sangouard
Low light performance was also great as we were able to get very usable results up to the ISO of 6400 (both in RAW and for JPEGs). If you know what you're doing and you're using some quality glass, then we assure you, you'll be astounded by the results you can achieve with the X-E3. Those of you that like to play with different effects and filters should also have fun with what this camera has to offer. They are split between the already well-known Film Simulation modes and the Advanced Filters like the Toy Camera, Minatare, Pop Color, Soft Focus and much more. It's good to see that a company knows to create a camera that has enough features to appeal to both the serious and the more casual users out there and the Fujifilm X-E3 certainly manages to find the right balance between the two.
Conclusion
Well, some of you could probably notice what we think of the Fujifilm X-E3 even before we've concluded this review; those who do not, let's just say that we like it very much. It's hard to find a bad product coming from Fuji in general and finding a very good one also isn't such a chore as long as you keep your spending budget as high as you can. In this case, we have a camera that price-wise may be out of reach for some users, but still not for a majority of them (as is the case with most mid-range cameras).
Since competitive price alone isn't enough to justify the existence of a camera, we will offer you a quick summary of each of our findings when it comes to the Fujifilm X-E3. If you decide to purchase it, you'll be getting a very portable and easy to handle camera that's built to pretty high standards, offers a lot in terms of controls, customizability and wireless capabilities, has a very capable sensor that enables it to produce photos of excellent quality and decent looking 4K footage, comes equipped with one of the best AF system you could find on a mirrorless camera in its class (and even above it), exhibits performance worthy even of a flagship cameras, provides you with a respectably fast burst rate mode and also comes with a quite satisfactory combination of an EVF and a touchscreen.
The only faults we could attribute to its side is the lack of a built-in flash unit and an average battery life, but other than that, we're looking at one mean camera that should have no problems reaching the top of every list of mid-range mirrorless cameras that comes to existence. Fujifilm has once again created a product worthy of their brand that will further cement them as one of the leading manufacturers of mirrorless cameras in this day and age.
SaveSave
The following two tabs change content below.
An amateur photographer, songwriter, musician, computer and technology geek and an occasional comedian, I'm a little bit of everything. I always aim to pursue things I'm passonate about and try to look on the positive side of things whenever I can. My mission is to wrap my articles in that aura of positive energy and keep a healthy balance between being serious about my work and spicing things up with a little fun now and than. After all, life's a game and there's always a different way to play it.